One place we always make sure we go to when we visit Florida is Celebration. Originally built by Walt Disney World, Celebration is a beautiful community within the Kissimmee area, really close to the Disney theme parks and somewhere a little different to spend time.
We drive to Celebration and it's always easy to find free parking but you could also get a taxi or use public transport. It's a really accessible place with lovely wide pavements, trees everywhere and such a relaxed feel to it.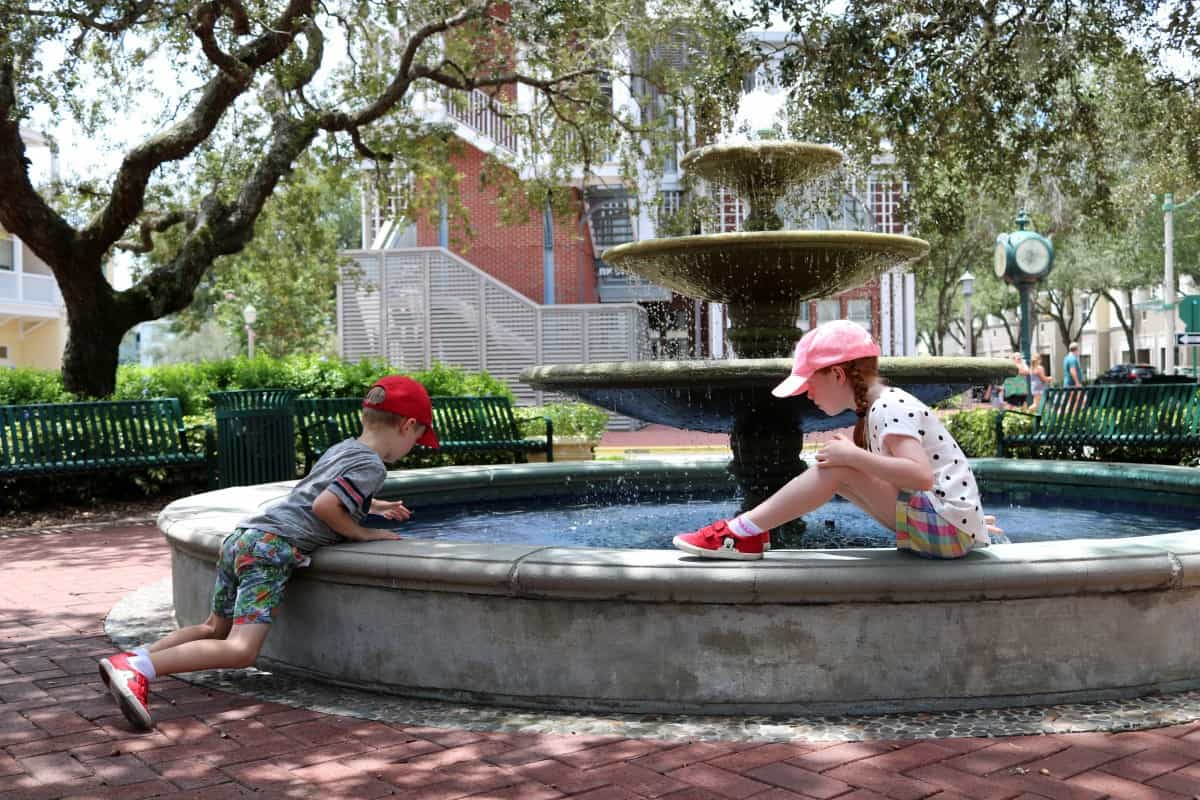 The main reason we go to Celebration is to grab an ice cream at Kilwins. It's pretty renowned and the ice cream parlour is hard to miss, in an art deco style building next to the lake. They have so many different ice cream flavours and other sweet treats too like fudge and chocolates.
But, before ice cream, we go for a walk. There are so many lovely shops in Celebration, all independent boutiques selling everything from gifts and jewellery to dog outfits and treats.
Celebration is like any other community – with a post office, convenience stores and banks – but it's a lovely place to be a tourist too. You can spend time at the lake, walking around it or going for a bike ride. Or, like us, you can sit and people watch whilst the children play in the water fountain!
The water fountain is beautiful and right opposite Kilwins. So, we sit and eat ice cream whilst the children dodge the fountains, get soaked and laugh like they've never laughed before. It's just such a special place.
In downtown Celebration you won't find traditional entertainments. There's no arcade, no trampoline park, no cinema. But, there is a feeling of peace, a happy lull that is hard to find anywhere else. It's beautiful, relaxed and just such a lovely place to spend time. It's a happy place for us and I know we'll go back every time we visit Orlando.