There was so much that we loved about our time at Disney, and I could really write about it endlessly. So instead, here are fourteen things we loved about Disney:
There are Mickeys everywhere. Mickeys on the floors, Mickeys on the straws you get with your drinks, Mickeys on the transport options, Mickeys on every sign and even special Hidden Mickeys dotted around Walt Disney World.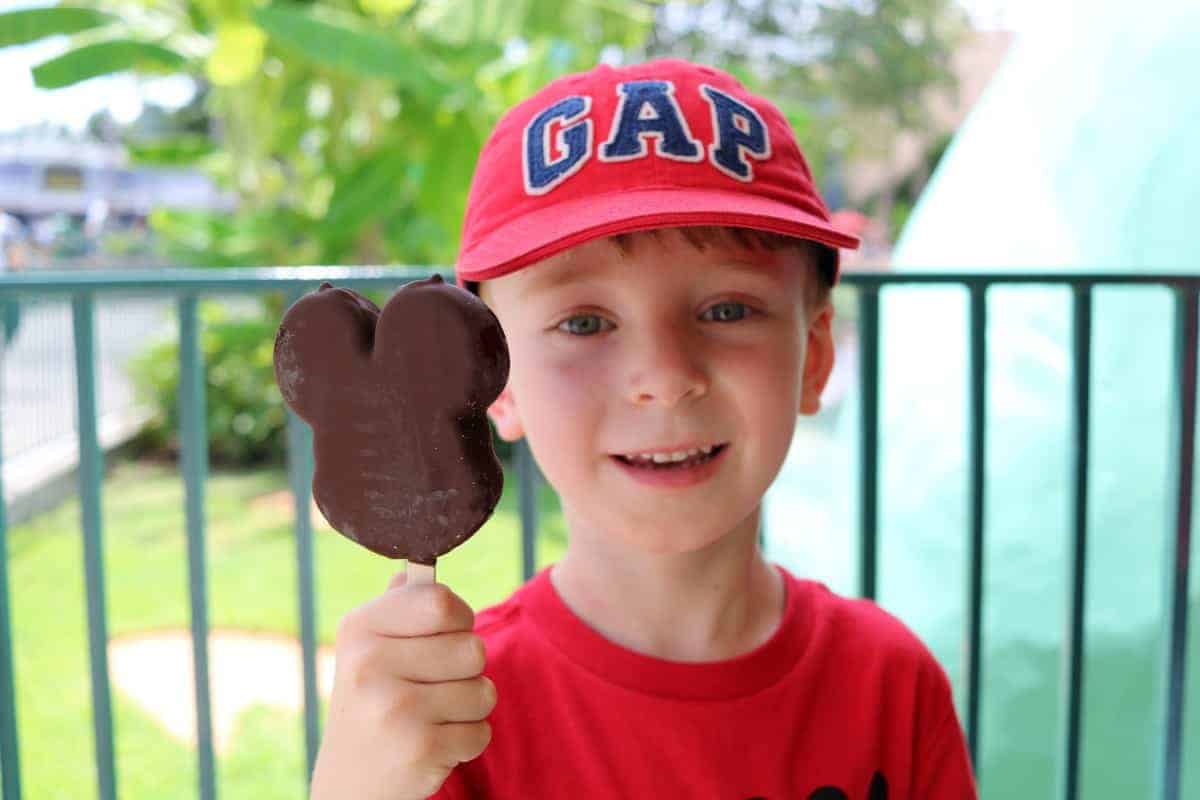 In the UK we're used to being charged to have photos taken at theme parks and attractions. But, our Disney tickets included Memory Maker, letting us have every single photo as a digital download literally from the moment they were taken. This was such a huge part of our holiday, so easy to use and really did give us so many memories to look back on.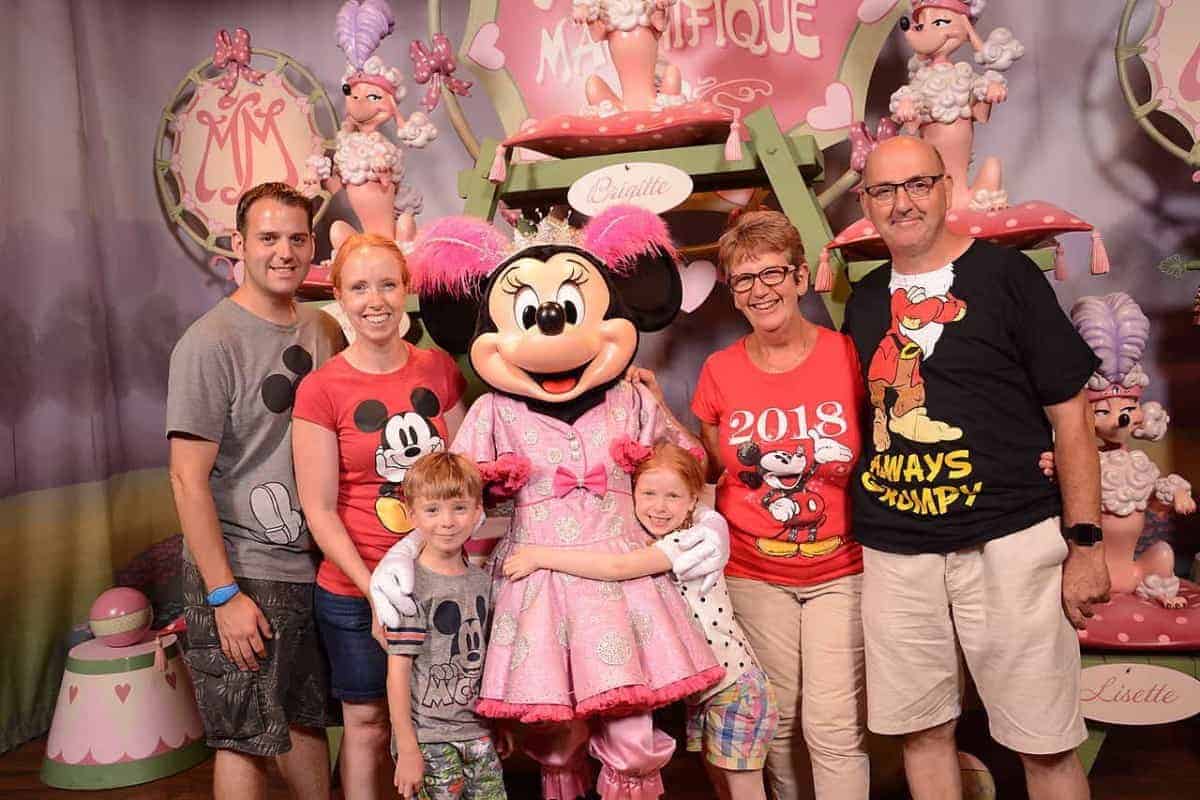 Disney has amazing transport links between the parks. We got the monorail between parks a couple of times and when you arrive at the Magic Kingdom you have to get either a monorail or ferry over to the main park from the car park. It's all so well organised and easy to use that it really streamlines your trip – especially if you're staying on resort. There are also little shuttles that run from the park entrances to the car park as well making everything as simple as possible for you.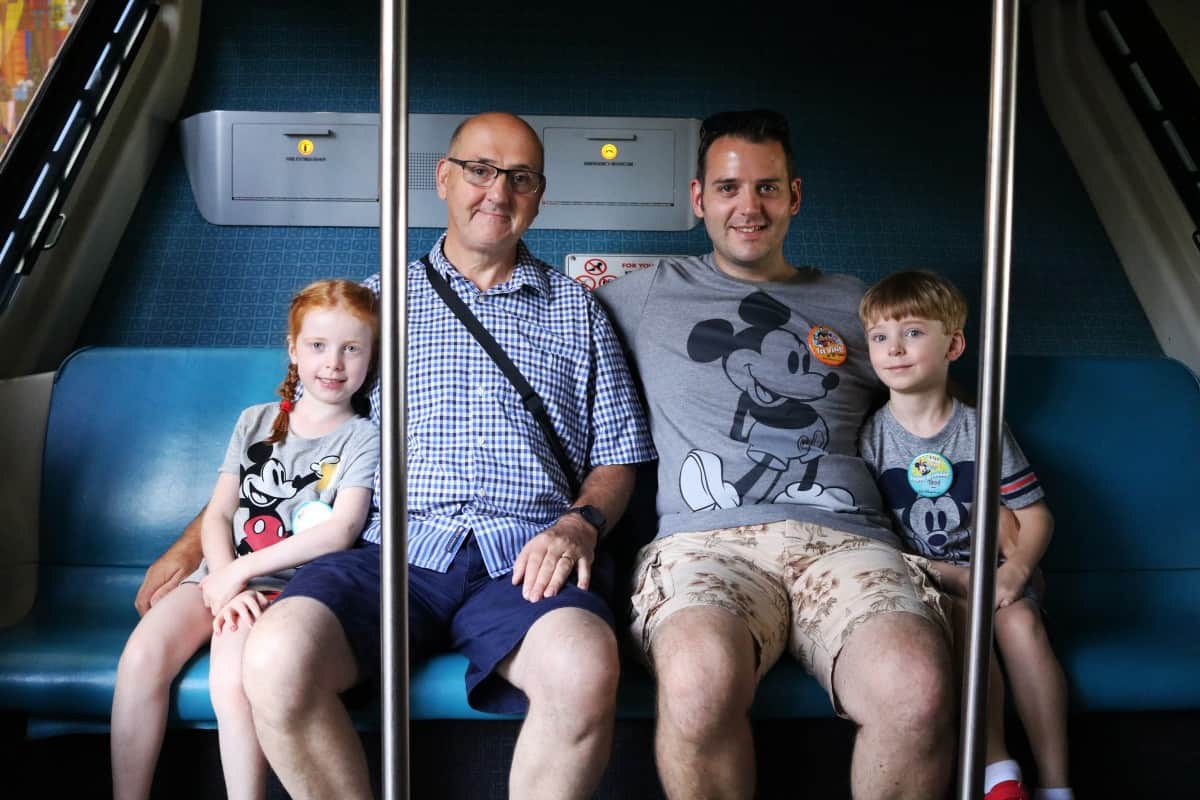 Bag searches are constant in Disney. Every time you go to a park your bags are searched before you go in and they also spot check people to go through scanning machines like at the airport too. The process is smooth and you soon get used to it – plus, it makes you feel really safe inside the parks so we loved this added level of security.
The whole of Disney is so clean. There are constantly people emptying bins and sweeping up and we even saw people removing chewing gum from the pavement at one point. With the sheer volume of people who visit Walt Disney World it could get run down and dirty pretty quickly but so much work goes in to making it a clean and welcoming place – and it really shows.
On our first day at Hollywood Studios we were given half a dozen badges by various members of staff. First Visit badges, a birthday badge for LP and ones that they wrote 'First Visit in 30 'ears' on – as Dave and his parents had been to Disney 30 years ago. We were also given stickers randomly at the parks and this was something LP and Little Man loved. Such little gestures that meant so much.
The characters at the Disney parks are amazing. Some you queue to meet, others you can get FastPasses to meet and some you can meet during character dining experiences. But, they are all so lovely, all so true to their movie characters and all having time to sign autographs and have photos taken. The characters were definitely a highlight for us.
The rides at Disney are nothing like rides in the UK. They are so modern, forward thinking and dynamic – literally rides that you could only dream of. From the 4D rides, to the rollercoasters, to the slow boat rides. Everything left us in awe and wanting to go again.
The attention to detail in Disney is amazing. Every different world within a park flows so well – with shops, signs, bins and cast member uniforms all working well together so that nothing stands out and you really do step into a new world. We queued to meet Mickey in the Magic Kingdom and walked past where the character's mail was sorted, with pigeon holes for each character and we met Belle in her cottage and saw her height chart etched on the wall, with a mark for each year of her childhood. So much thought has gone into every aspect of Disney and it really makes you feel like you are there, walking the same steps that Belle, Mickey, Tinkerbell and Minnie have all walked before you.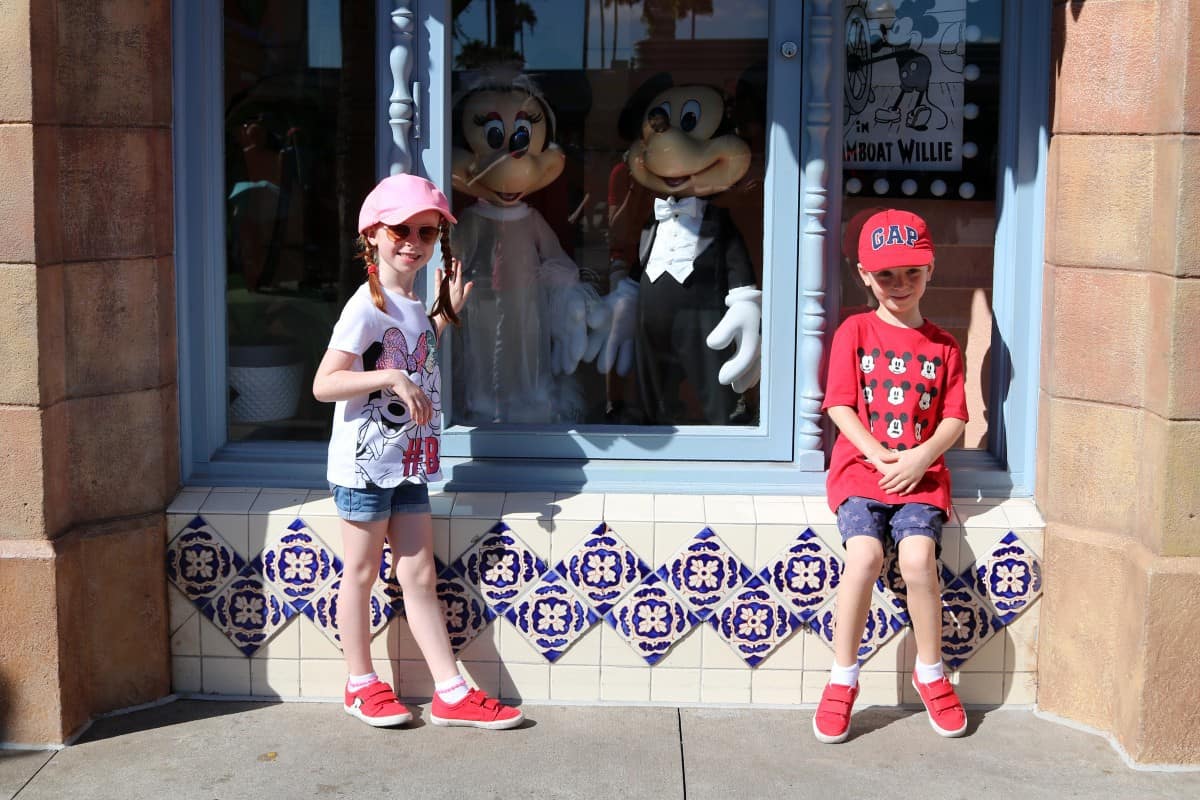 The staff at Disney, or Cast Members, are amazing. We never saw any without a smile, they all said hello, took time to chat, answered any questions and made a special point of wishing LP a happy birthday on her big day, seeing her Happy Birthday badge immediately. The Cast Members are a big part of what makes Disney great and they really do a fantastic job. Plus, Disney looks like it is such a inclusive employer. We saw cast members with varying disabilities, from all over the world, of different genders and ethnicities. It was great to see such a cross section of the community represented in the Disney cast.
We used the Disney App constantly during our holiday – to find directions to a ride or attraction, to book FastPasses and to look at show timetables. It was so much better than a paper map and so easy to use. All theme parks should have apps like Disney.
Disney has free WiFi across all it's parks, letting you use the app seamlessly. Plus, once you've clicked onto the WiFi it will remember you at every park, logging you in automatically throughout your holiday.
The FastPasses that came with our Disney tickets were invaluable. We could book three rides a day and when those three were used we could book another one – and then another – on a rolling basis whilst at the parks. With the FastPasses and the app telling us queue times we managed to do quite a lot of rides and attractions without queueing for more then twenty minutes for anything.
But, without a doubt, the thing we loved most about Disney was the Disney Magic. The minute you step into a park, the minute you touch your pass onto Mickey's face and he dings and lights up green, the minute you meet a character, the minute you have your photo taken with Mickey, the minute you see the castle for the first time or the minute you see a lolly the shape (and size) of Mickey's head – you can feel it. Pure magic, full of emotion, and everyone else can feel it too. I have always loved Disney but some people really love Disney. And I understand that now – it's the Disney Magic.