Since the start of the pandemic I've been creating slow cooker fudge recipes and they have turned out to be some of my most popular posts. I get a lot of messages asking me to share our favourite fudge recipes and our most popular fudge flavours so I thought I'd make a roundup of our current ten most popular fudge varieties to give you some inspiration if you're looking to start making slow cooker fudge yourself.
Our Top 10 Fudge Flavors:
Terry's Chocolate Orange Fudge
This is a super easy fudge recipe that is great to start with – and it will make you love fudge forever too! It simply uses Terry's Chocolate Oranges and condensed milk making it a great option for Christmas too.
Lotus Biscoff is such a classic flavour and one that everyone seems to love. I made this for my husband as it's one of his favourite flavours too and he absolutely loved it. It's now the recipe we make most often at home.
Unlike most of our other fudge recipe, this one doesn't use condensed milk and instead uses Carnation Caramel. This makes it super easy and really tasty too!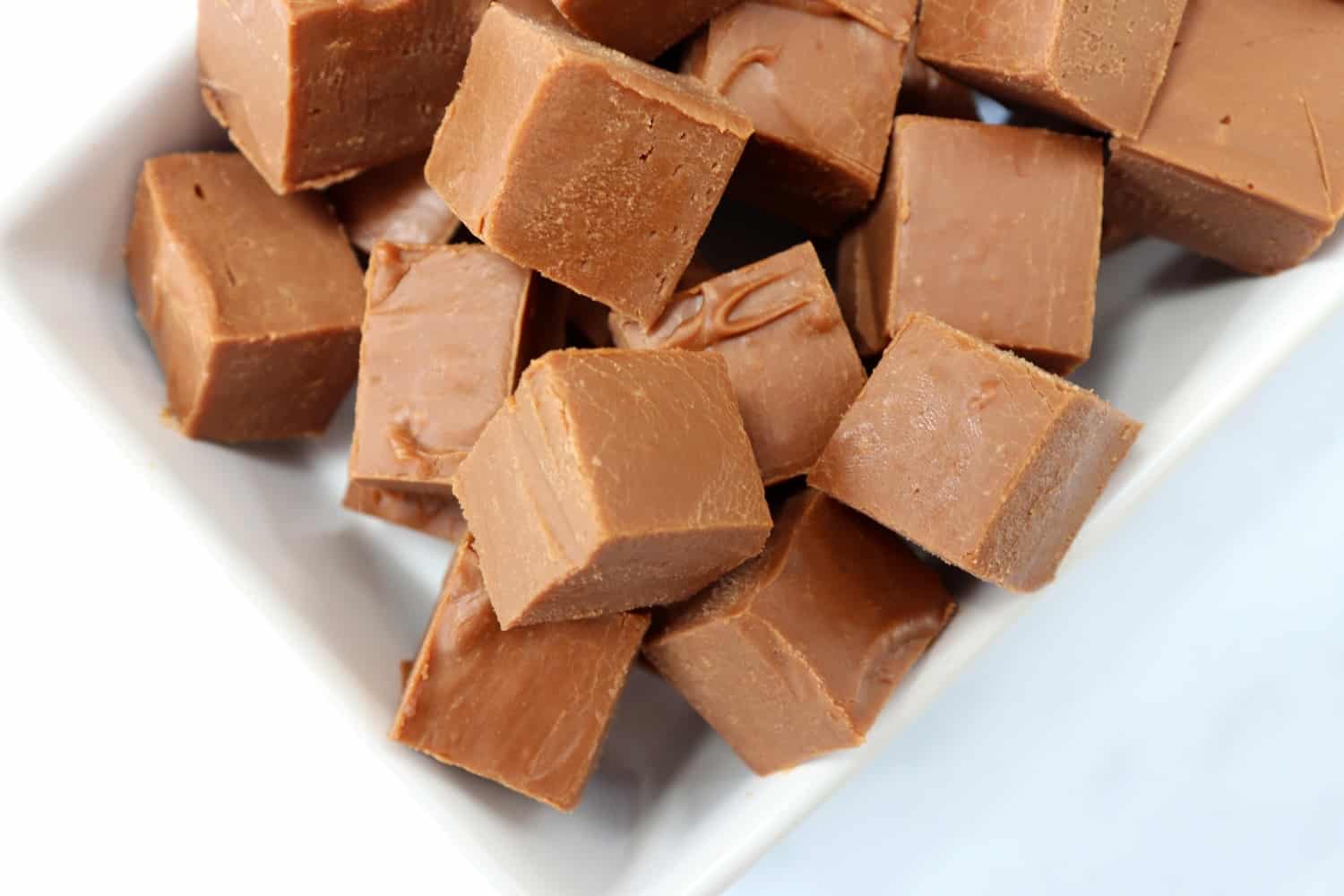 This fudge is full of that classic Baileys flavour, although you can use any Irish Cream. It's a perfect choice for the festive season and one that is made to be shared.
This is mint chocolate fudge is one of my favourite fudge recipes as it just looks so pretty! The mix of Aero bars and Aero balls give a fantastic finish to this fudge, one that children especially will love. It has a fantastic minty flavour.
This easy recipe was one of the first fudge flavours we made but also one of the most popular. White chocolate can be a bit marmite – you either love it or you hate it – but this fudge is loved by everyone. Creamy and delicious.
Like the caramel fudge above, this Salted Caramel uses Carnation Caramel instead of condensed milk and it gives a really lovely caramel flavour. Using real salt flakes gives a wonderful salty hit, giving a perfect salt and caramel mix that you often don't get with salted caramel flavours – they're never salty enough for me!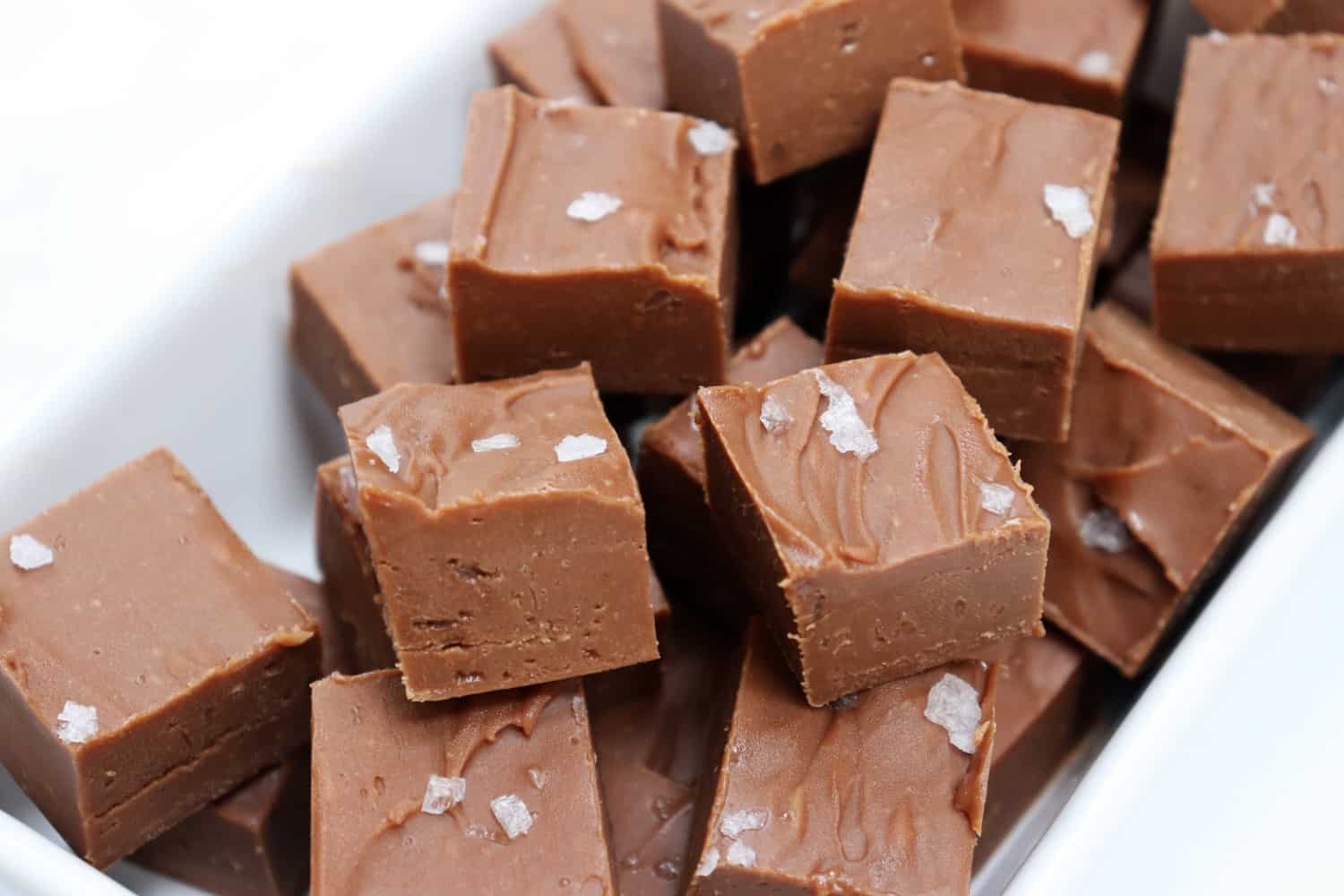 Maltesers are my favourite chocolate so I made this recipe for me – but it's turned out to be one of our most popular fudge flavors too. The mix of Maltesers and Malteser spread work so well together, giving the chocolate a lovely malty taste.
I was surprised that this Rum Raisin fudge was as popular as it has been. But, as my husband told me, it's a classic flavour that people love. plus, it has the option of using rum flavouring instead of alcohol, making it safe for the whole family to enjoy. It's one of our favourite Christmas fudge flavours.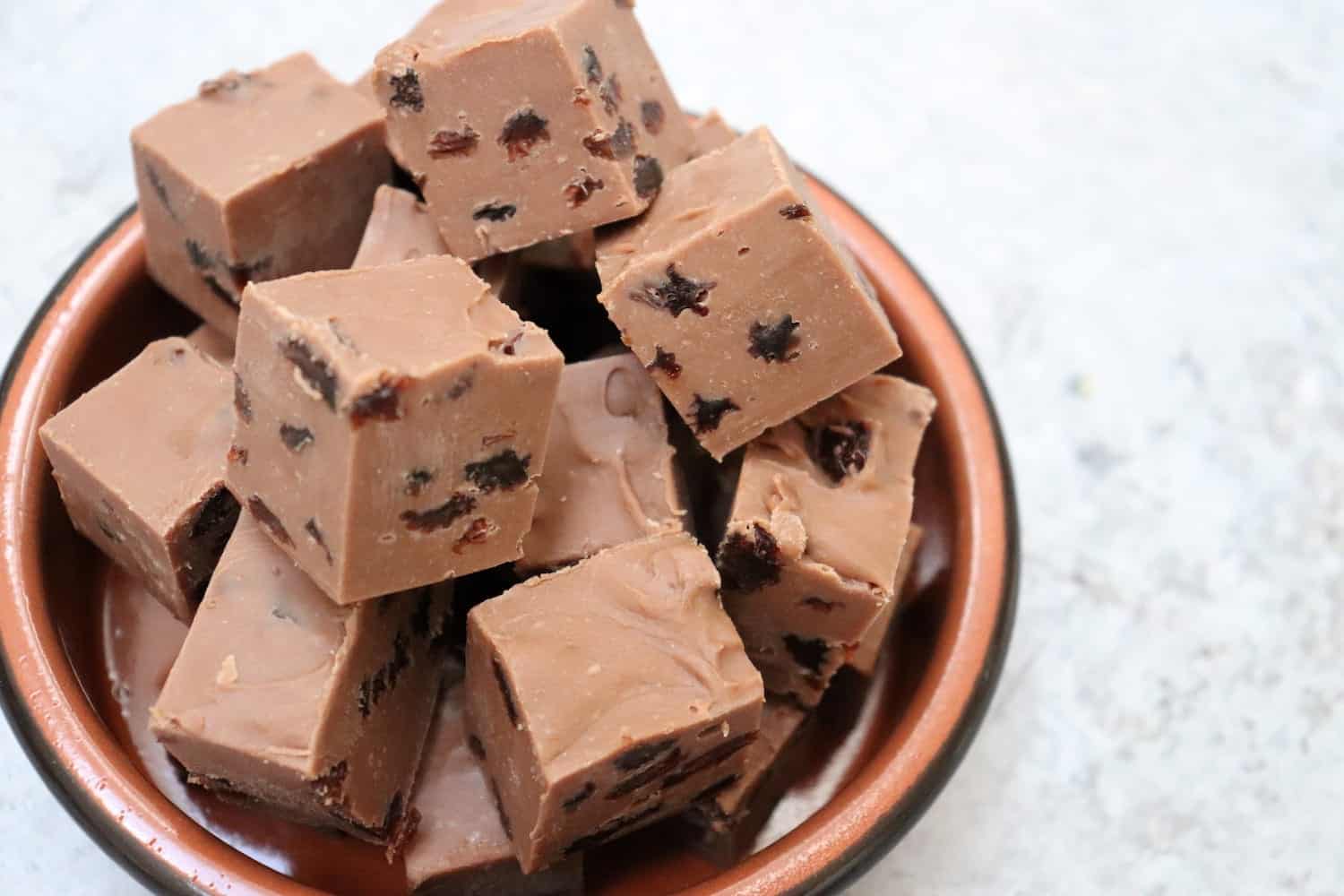 This easy creamy chocolate fudge was created to give a Kinder flavour without the expense of using actual Kinder chocolate. It uses a simple mix of milk chocolate and white chocolate to give delicious results.
As well as the above we have so many more recipes – candy cane fudge, pumpkin fudge, chocolate peanut butter fudge, rocky road fudge, cookies and cream fudge, Eton mess fudge… We have over forty different fudge flavors so far and you can see all of our fabulous fudge recipes here. It's a real mix of traditional, classic fudge flavours to unusual fudge flavours and something I love adding to when the mood takes me.
We also have quite a few flavours of creamy fudge in the making too – gin fudge, liquorice fudge, vanilla fudge, chocolate chip cookie dough fudge, maple walnut fudge, key lime pie fudge, red velvet fudge, butter pecan fudge… My list is endless! If you have any suggestions for our next homemade fudge flavours please do let me know.