*This is a paid post
This post contains affiliate links and I may receive commission if you visit a link and buy something. Purchasing via an affiliate link doesn't cost you any extra, and I only recommend products and services I trust.
If you're anything like me then you will love getting organised, finding homes for things and labelling everything that isn't pinned down. Over the years I've handwritten labels, printed my own labels using my home printer and bought custom labels online. But, I've always felt there should be an easier way to make labels whenever you need them.
Introducing the Phomemo D30
We were sent the Phomemo D30 at Christmas and it was the perfect time to get organised! Not only did we have decorations to box up and put away but we always use that time between Christmas and New Year to put the house back together, sort things out and declutter. Plus, we had the return to school to plan for too! There had never been a better time for a label maker.
What is the Phomemo D30 Label Printer?
The D30 is a portable bluetooth thermal label printer. It's just the right size to fit in even a small bag and can be used at home or away. It comes with a reel of thermal labels and many more labels are available in all different shapes and sizes to cover all your labelling needs.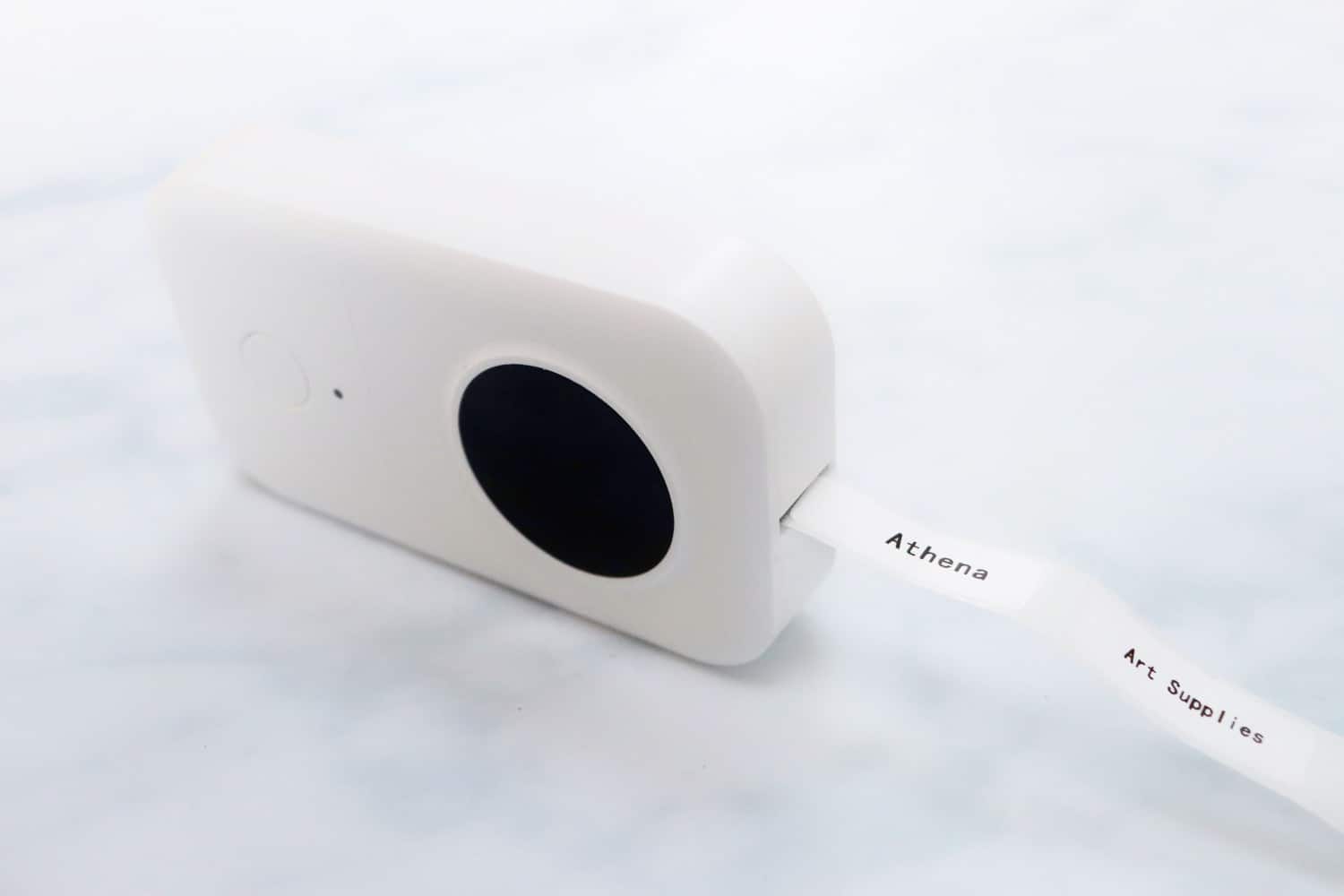 How does the D30 work?
The D30 comes with a USB charging cable and, once charged, works alongside a really simple mobile app via bluetooth. The app lets you design your labels and print them in a matter of seconds.
The pocket printer simply adds black text to any design on the thermal paper labels – we've mainly been using the plain white labels that came with the printer and you can also get clear labels, sparkly labels and labels with so many cute designs on them – perfect for children!
The D30 doesn't use ink making it a really clean labelling system that can be used anywhere – and without the additional cost of ink cartridges!
How simple is the Phomemo D30 to use?
The thermal printer couldn't be easier to use! I was printing labels within a couple of minutes of taking it out of the box. I just had to download the app – which is available on the App Store and Google Play – plug in the printer to charge and turn it on.
I was able to print label stickers whilst it was charging and the app told me how full the battery was too. The label editor app is really intuitive to use and stores all your previous text inputs so you can recreate multiple labels really easily and print in batches too. Labels print instantly.
What can we use the label printer for?
The uses for the D30 are endless. You can use it to organise any aspect of your home – from your kitchen cupboards labelling the pantry and spice jars to labelling the sections in your filing cabinet. You can use it to label items in your fridge, label files in your office and even label gifts at Christmas!
One of our favourite uses for the printer is making labels for the children's school things. Never before has it been so easy to label bags, pencil cases, lunch boxes and drinks cups!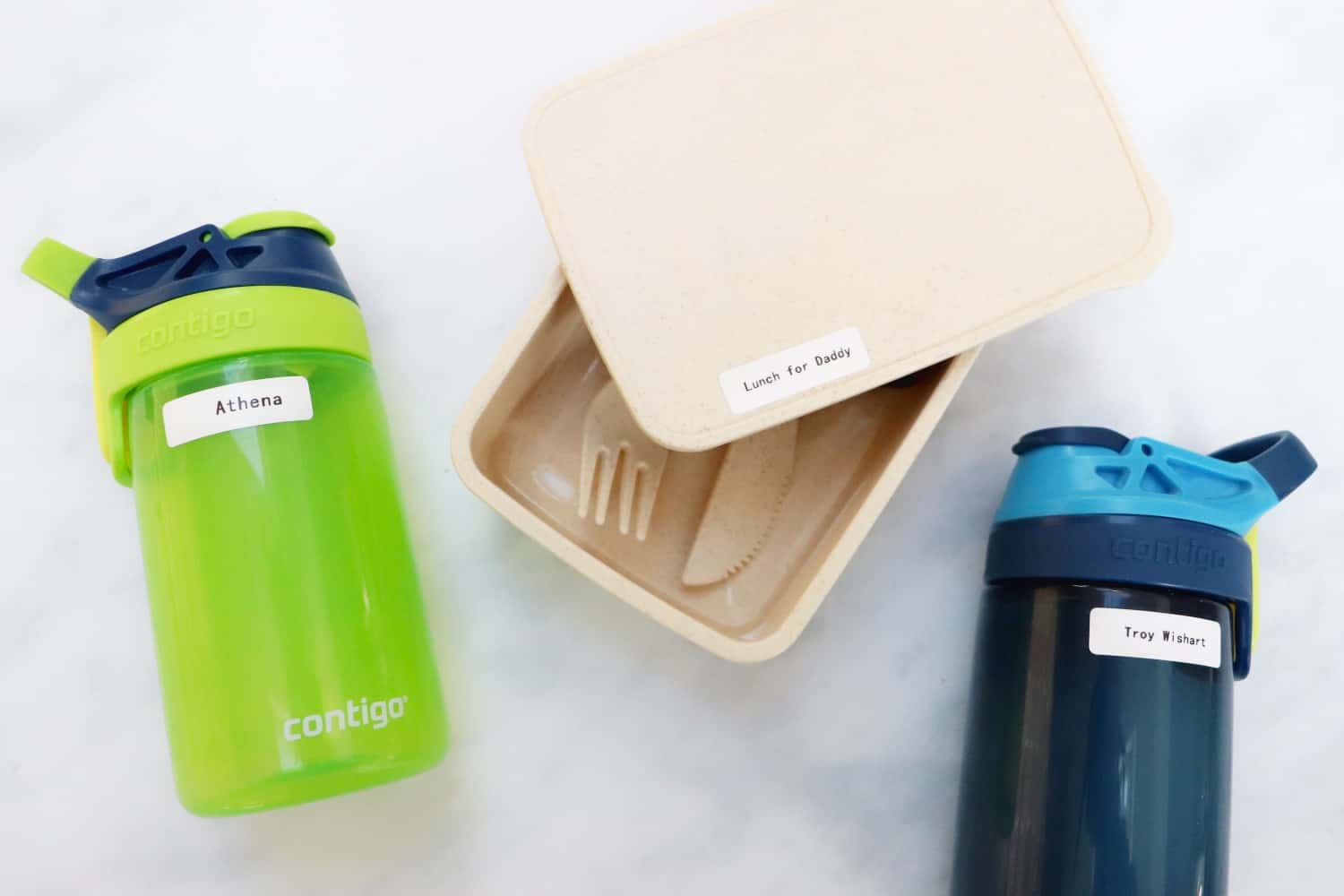 The children love that their bags and drinks cups have their names on, really clearly, ready for the return to school and I know it's how we'll be labelling all their belongings in the years to come.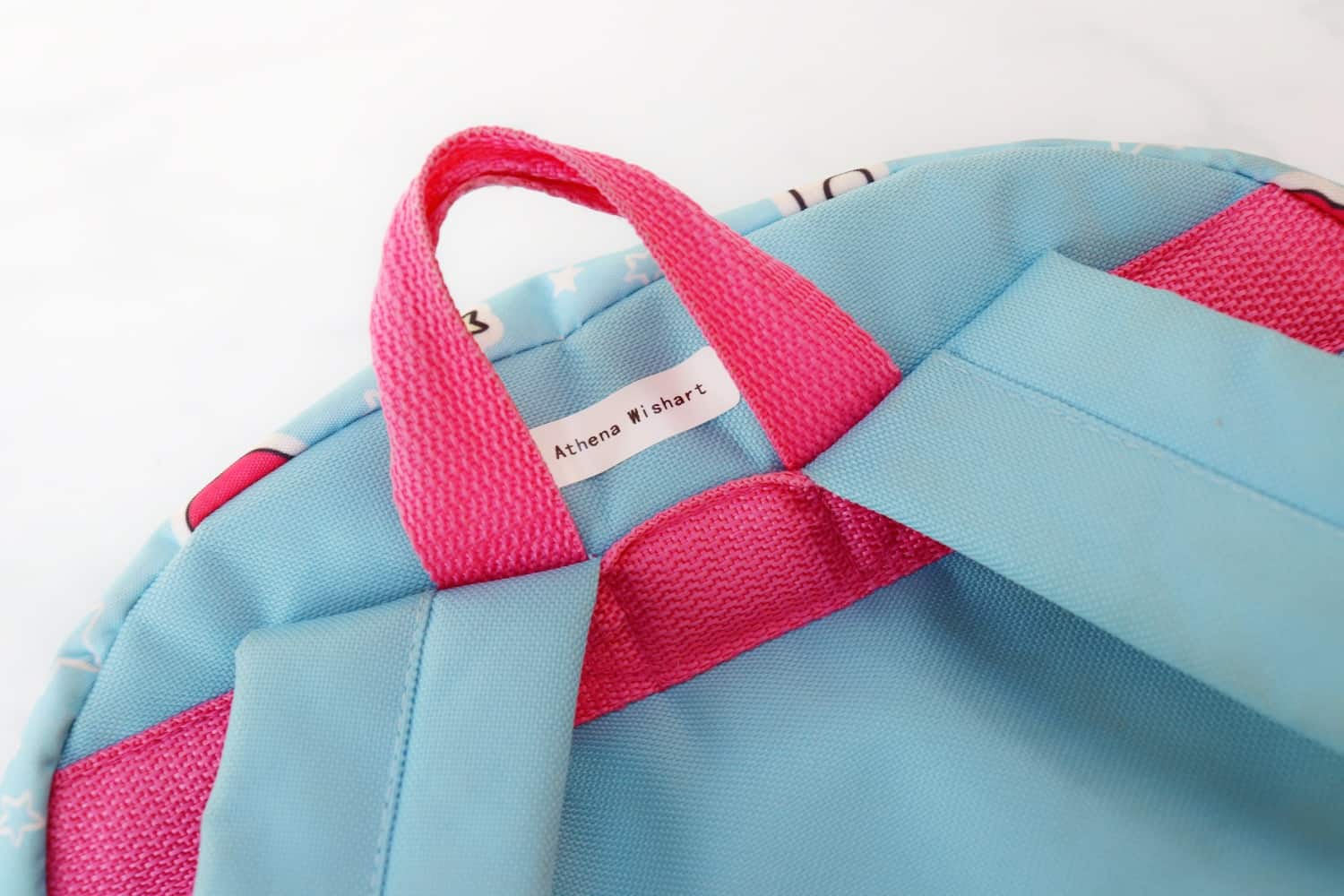 There are so many more uses for the Phomemo label printer too. It could be used as a shipping label printer, to print price labels for stock if you have your own business and to organise pretty much any aspect of your home or work life.
I was really surprised with both how easy and how useful the Phomemo D30 is. It can be stored easily at home, taking up no space at all, but there any time you need it – ready to just turn on and print.
I'll be using it to organise our pantry cupboards in the coming weeks and I've already started to label the children's toy storage to help them find and also tidy away their toys. They love the system as much as I do!
For under £40 for the printer, labels and free worldwide shipping I think the Phomemo D30 is great value and a great investment for any family home. You can use code REDHEAD10 for an extra 10% off your order too!
You can find out more about the Phomemo D30 printer over on their website and also make sure you look at the huge range of labels that are available for it too – there's something to suit every home and personality.