Last summer we spent two weeks in Mauritius which was full of family friendly places to visit. When travelling to a small island like Mauritius, our hire car was invaluable. We got to explore at our own pace, make our way to planned excursions and go where we wanted to. One of the destinations we chose was the capital city, Port louis.
We did a little research on the best day to visit and what to see when we got there. We also took the trouble to look up somewhere to park and how much it should cost as these things can vary massively from country to country. We decided to leave early to make the most of it and the journey took about an hour through familiar sugar plantations and beautiful scenery.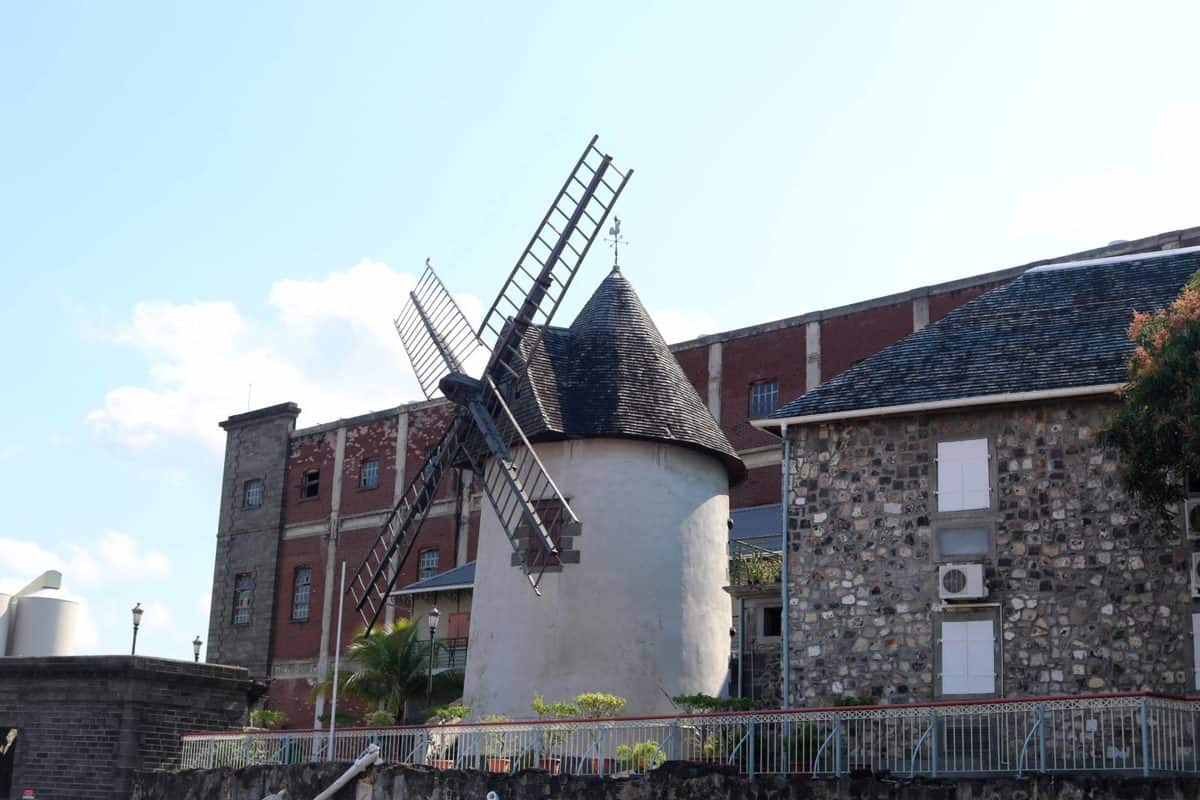 We soon arrived at the bustling city of Port Louis, with its mix of old and new. We found our preferred parking place, in the open air next to the Old Windmill next to the docks. A friendly parking attendant issued us a ticket that you then pay for when you leave.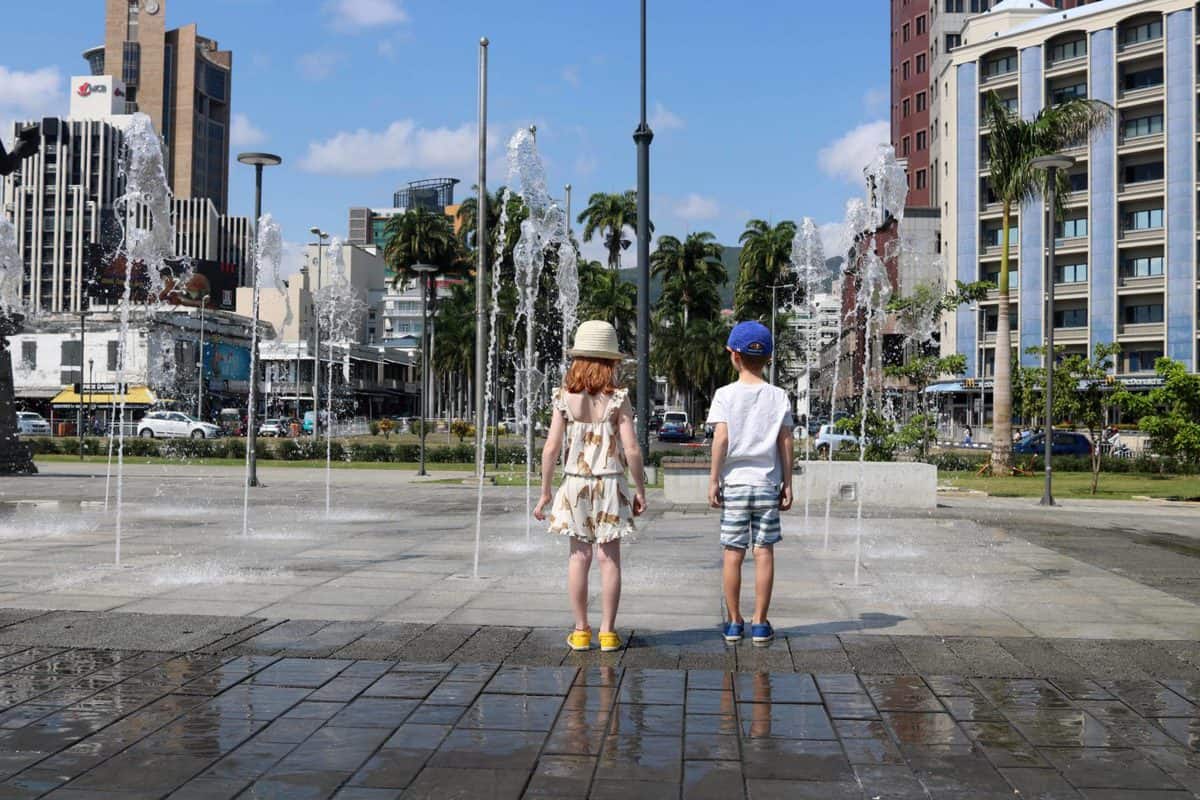 After using the toilet facilities in the nearby mini-mall, we walked along the dock to the Port Louis Le Caudan Waterfront. As we were quite early the food huts weren't quite open but the area was very clean and felt safe.
We decided to kill some time at the Mauritius Postal Museum. Admission for adults is 150 MUR (roughly £3) whilst children under 8 go for free. It was a fascinating tour of the history of the Mauritian postal service, from foot messengers who had to literally cross the country, to bicycles and steam trains. Examples of old stamps through the years are available to view and the journey that they took across the country is fascinating to read.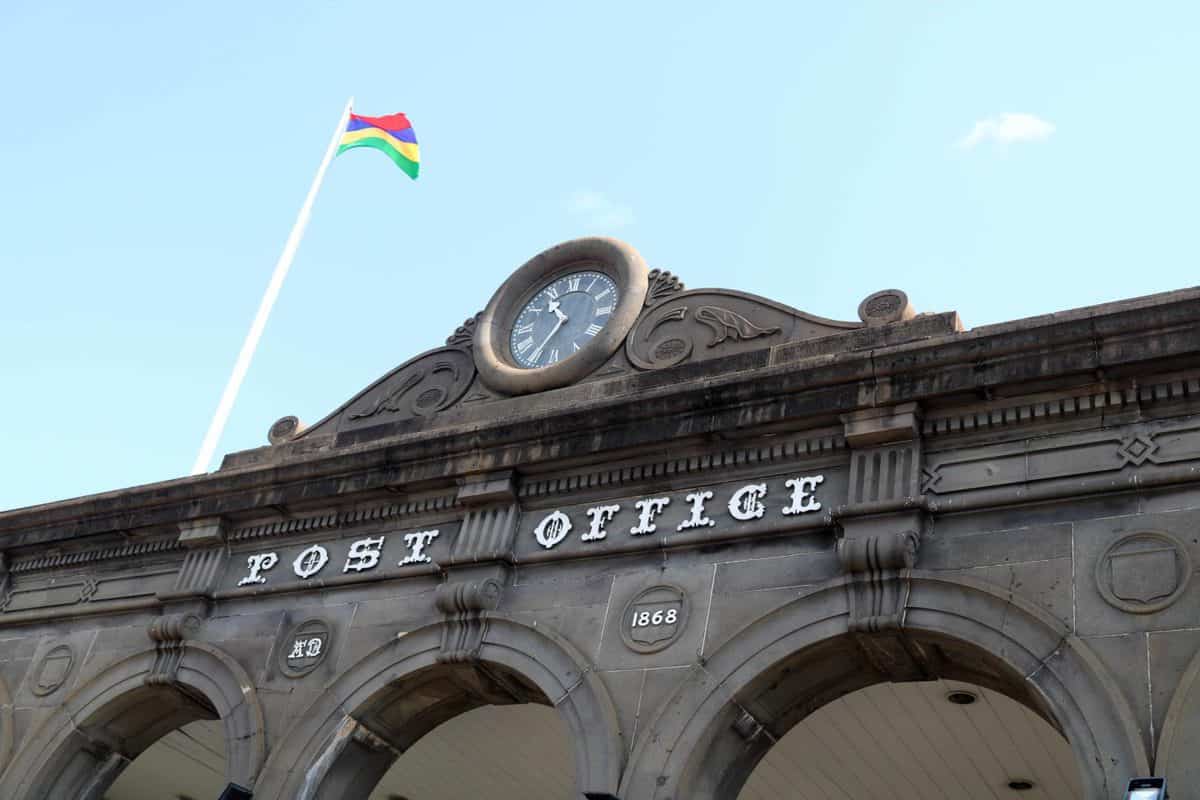 We spent around an hour in the Postal Museum before we went back towards the waterfront. By now, many huts were open, offering sweet snacks and ice cream. We followed our rough itinerary and found ourselves in quite a modern shopping complex, with designer shops and gift stalls. After walking through Umbrella Square, we found lots of fabulous looking restaurants and ice creameries, treating ourselves to some locally made ice cream to cool down. We sat out by the Place du Caudan area watching people go about their daily business. This was a great place to let the children run about for ten minutes and blow off some steam.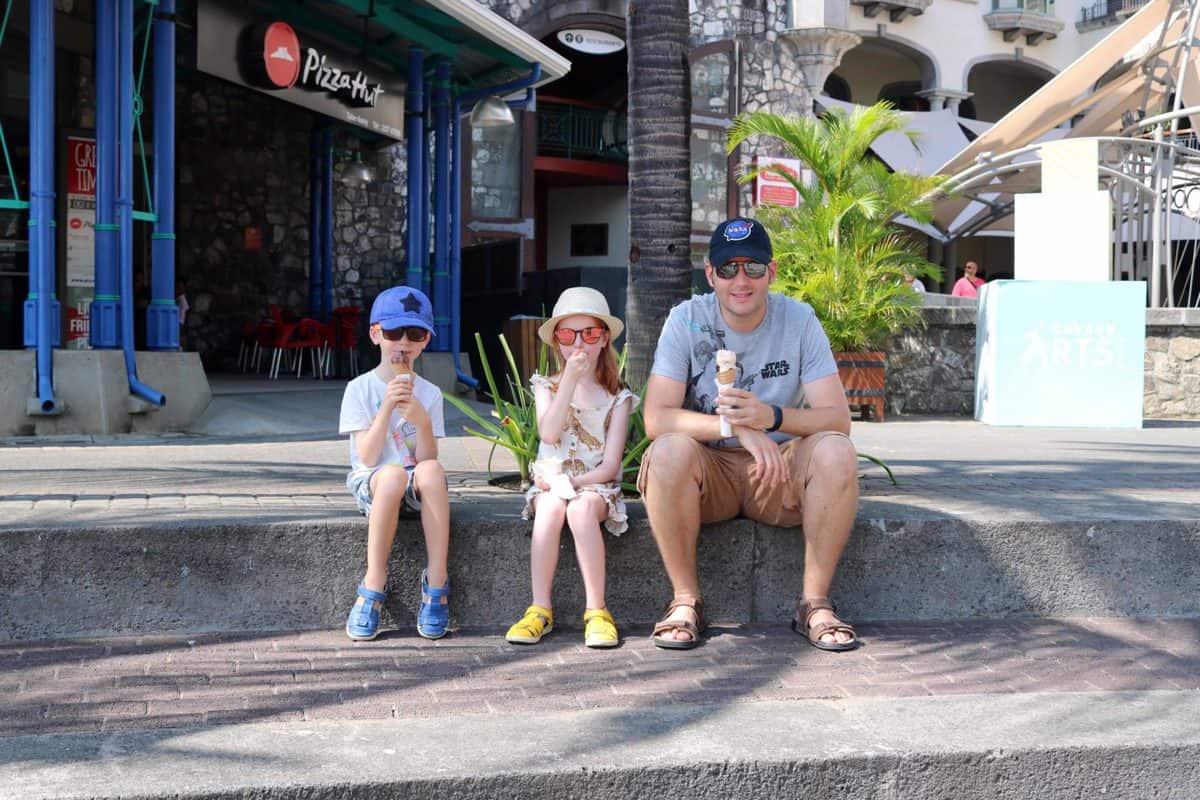 The Blue Penny Museum was just around the corner and we were curious to see what it was all about. Tickets are 580 MUR for a family of four – about £12. Inside we found a cultural tour of Mauritius from its colonial days told through works of art and literature. We were also fortunate enough to see the unused one penny orange-red stamps, and one of the four unused two pence indigo-blue stamps in existence, dating from the first issue on Mauritius in 1838.
We also managed to squeeze in a visit to the Aapravasi Ghat World Heritage Site. Not knowing anything about it, we were quite taken aback to learn all about indentured labour that began there after slave labour was abolished.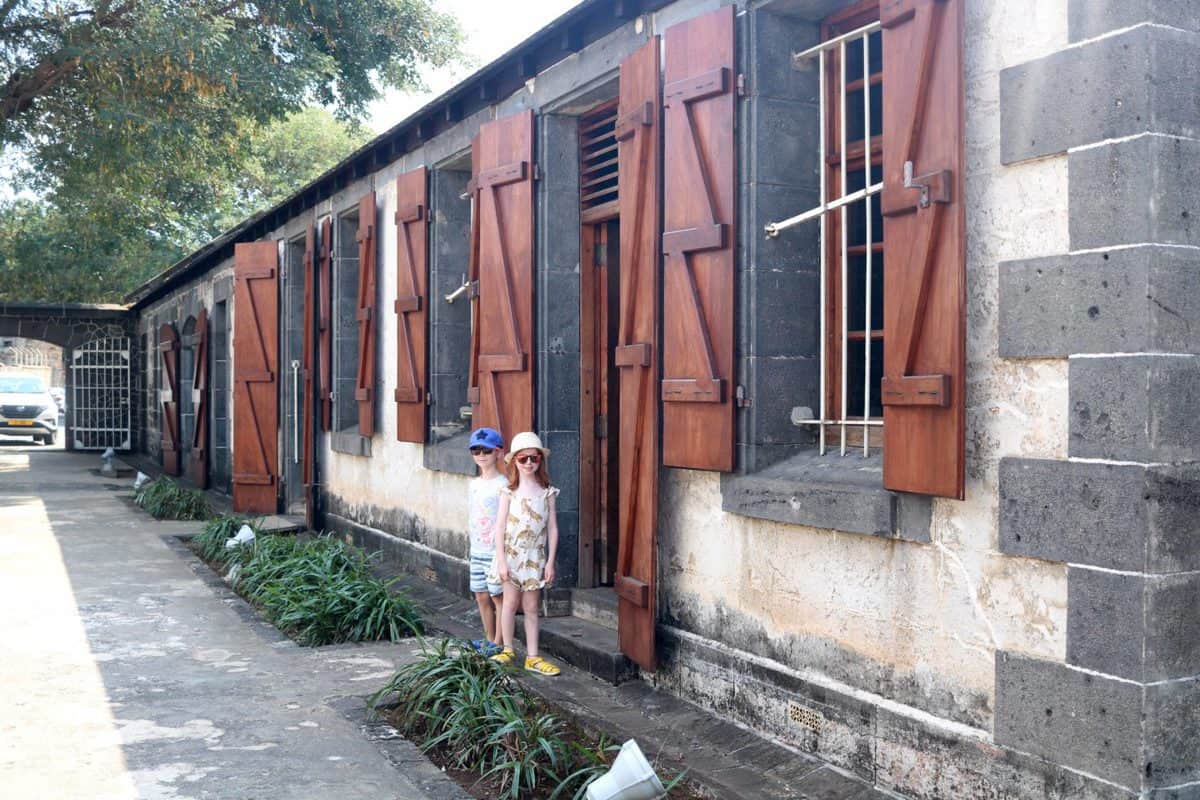 Set up in 1834 by the British Government, Aapravasi Ghat was an immigration depot. It was called The Great Experiment and was used to demonstrate the superiority of free labour over slave labour in its plantation colonies. Almost half a million indentured labourers from India and the Indian Ocean countries passed through its gates to work on Mauritian sugar plantations. From reading the stories that were being told, it wasn't much better than slave labour and was really sobering to learn that the British Empire was responsible for things that we wouldn't dream of today.
We spent a good few hours in the Port Louis waterfront area before heading back to the car when the children were tired. On our way back to our hotel we drove past the Champs de Mars, the world's second largest racecourse – with Royal Ascot being the largest. We had such a nice time in Port Louis and there was so much to do and to learn about even with children in tow. It was a great day out.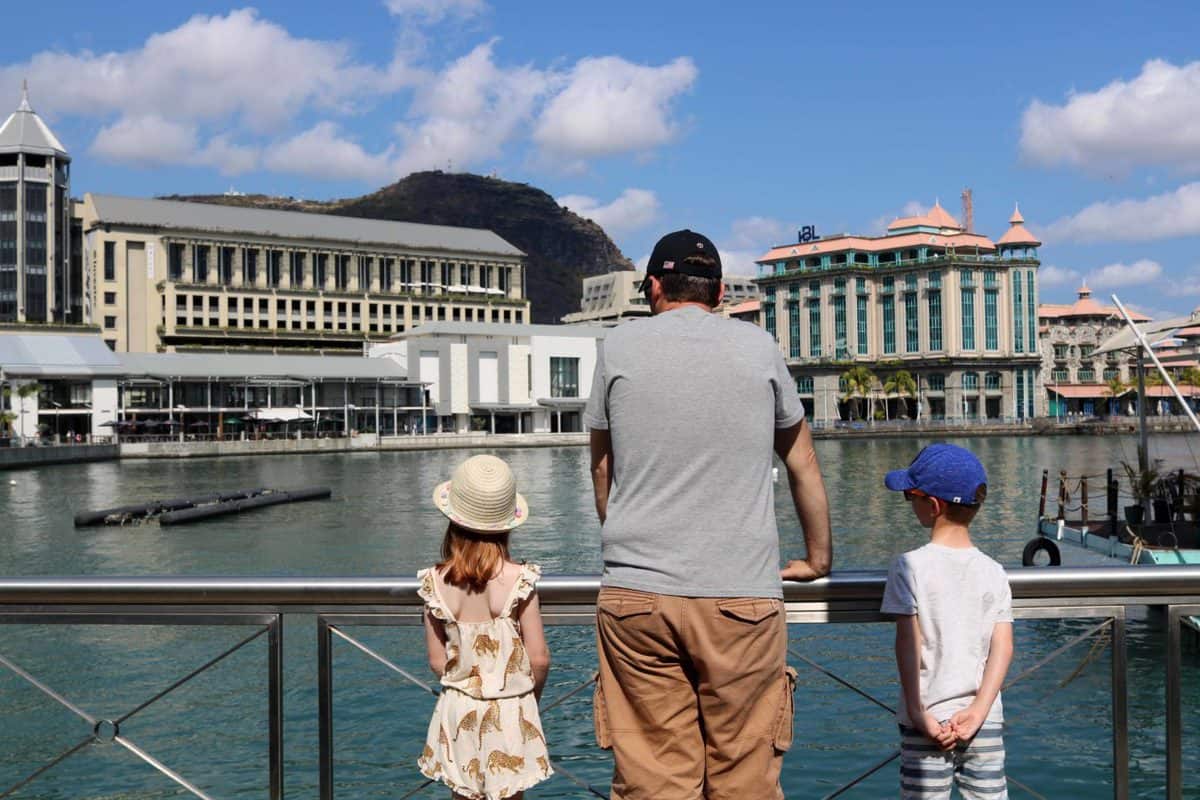 If you're planning a trip to Mauritius Port Louis there are so many other places to add to your itinerary too that we've already pencilled in for our next trip. Fort Adelaide and the Natural History Museum are top of the list!