Disclosure: We have been gifted Merlin Annual Passes for the year however all opinions are my own.
We visited the Legoland Water Park for the first time a few weeks ago so I thought I'd put together a few tips if you're going to the splash park for the first time.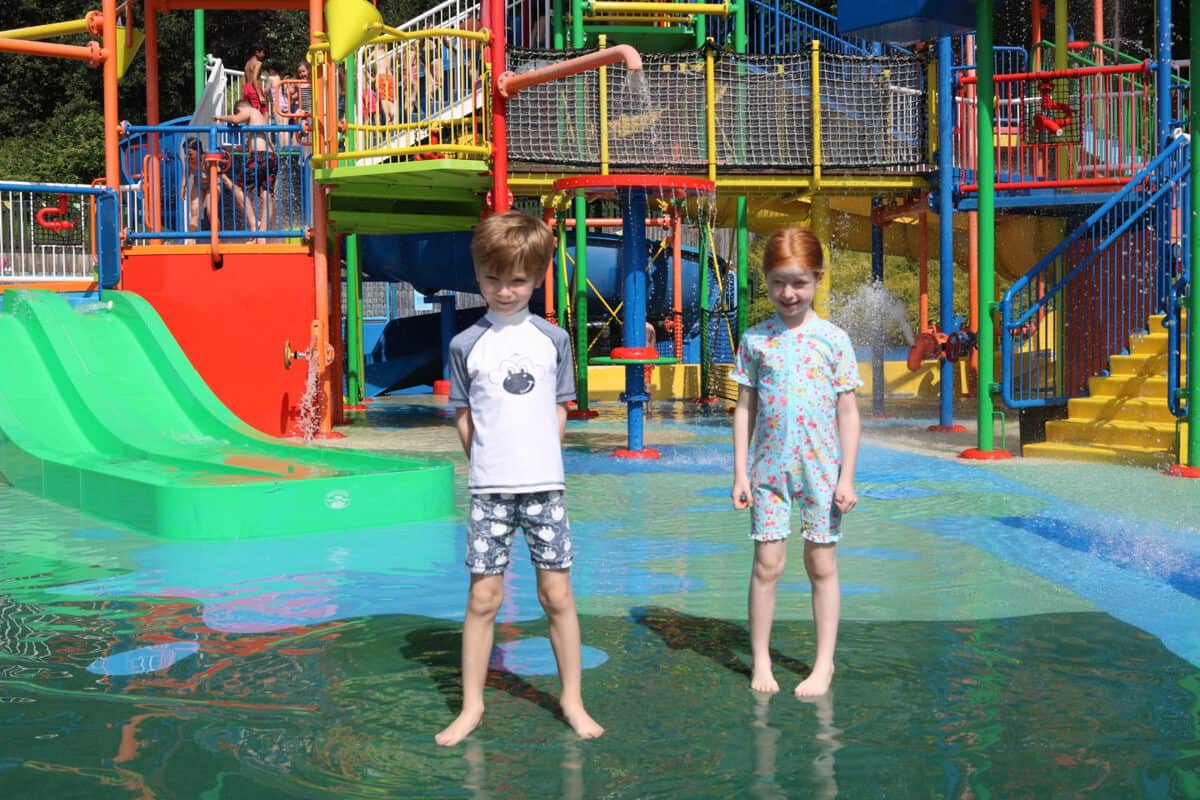 Drench Towers and Splash Safari are the perfect place for children to run around and cool off when the weather's nice and it really is great fun for all ages.
Make sure you take swimwear with you. You're not allowed into either Drench Towers or Splash Safari if you're not in swimwear. If adults will need to go into the splash park with the children make sure they also have swimwear with them.
Also, make sure young children wear swim nappies. If there's a toilet related incident in the waterpark the whole area has to be flushed through and cleaned which means it is closed for hours.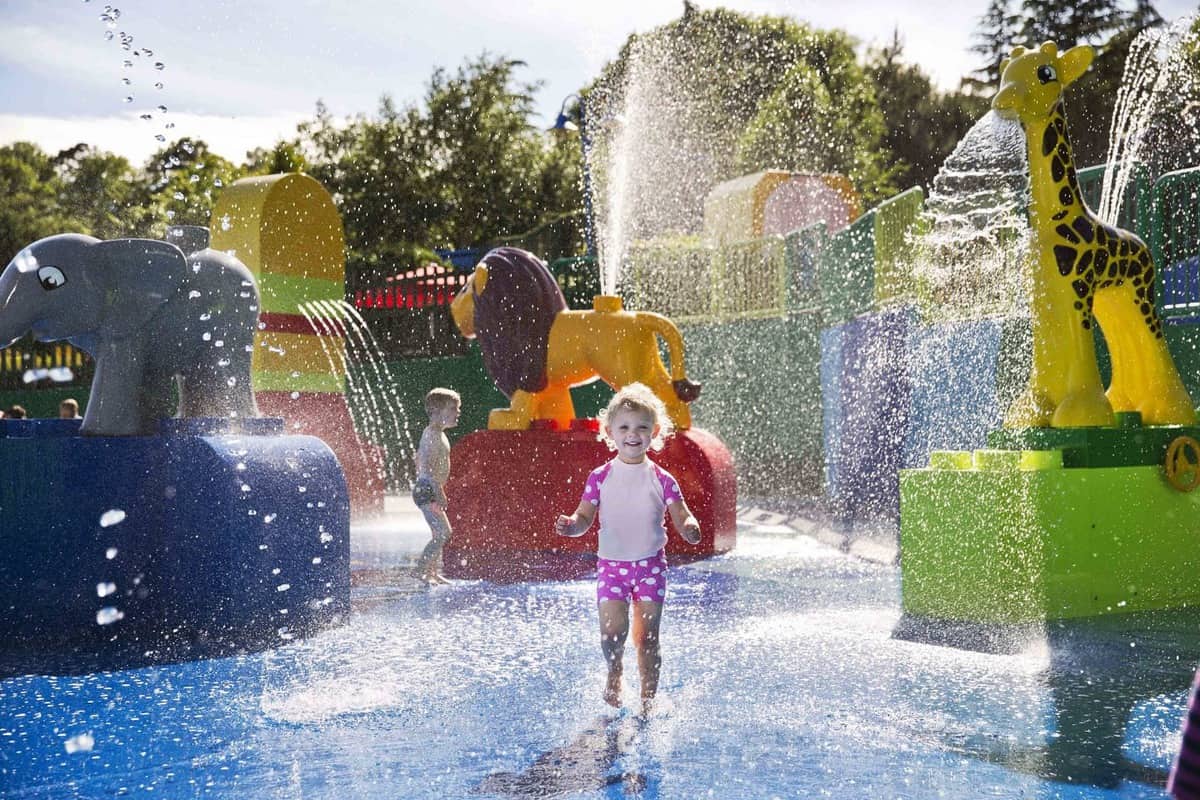 There are plenty of changing rooms to use before the entrance to the water park and they are quietest at the start of the day. Or, let the children arrive at Legoland with their swimwear under their clothes making entrance to the waterpark that much quicker.
There are plenty of lockers near the waterpark, just outside the changing rooms. They do need a £2 coin to use them and the cost is non-refundable. If parents aren't going in the waterpark they can keep belongings with them instead.
No food and drink is allowed in the waterpark so many sure you've eaten and had a drink before you go in.
No photography is allowed either and there are constant reminders to not use camera phones in the water park area.
There's a really nice viewing area to sit at which is tiered to give you a good view of the water park and is covered in artificial grass. There isn't any shade though so you may find you're sitting in direct sunlight constantly.
Although the weather can be really warm the water in the waterpark is really cold, especially at the start of the day. This means the children can get quite cold quite quickly. All in one swimwear or shorty wetsuits could be a good option or just be prepared for the children to come out and warm up every so often.
The Drench Towers water park has a few slides which you have to be a certain height to go on – 0.9m and 1m depending on the slide. These are monitored by a member of staff to make sure that only children the right height and over can use them.
There are many members of staff inside the water park so as long as your child is over six you can watch from the viewing area knowing that the staff are there to make sure the children are safe. This is something you don't often see at a waterpark and it was much appreciated. Any child under six has to be with an adult at all times.
There is no time limit on the water park so you can stay as long as you like. We found that the children got cold and tired after about 40 minutes but it was a great way to start a day at Legoland before the area got too busy and we'll definitely be going again next time we visit.