Disclosure: We were invited on this break for the purpose of this review however all opinions are my own.
As of 4 May 2021 Hilton Bracknell is no longer a Hilton hotel and is managed by Village Hotels.
Last weekend we were invited to Hilton Bracknell to enjoy a family break with them. As part of our stay we were given tickets to Legoland Windsor which is just a fifteen minute drive from the hotel making it a fantastic base for a Legoland weekend.
We started the weekend at Legoland Windsor, arriving at 9:30am ready to collect our tickets and be in the park for the rides opening at 10am. It turned out to be the hottest day of the year so we began our day at the splash park, working our way past so many Lego models on the way there.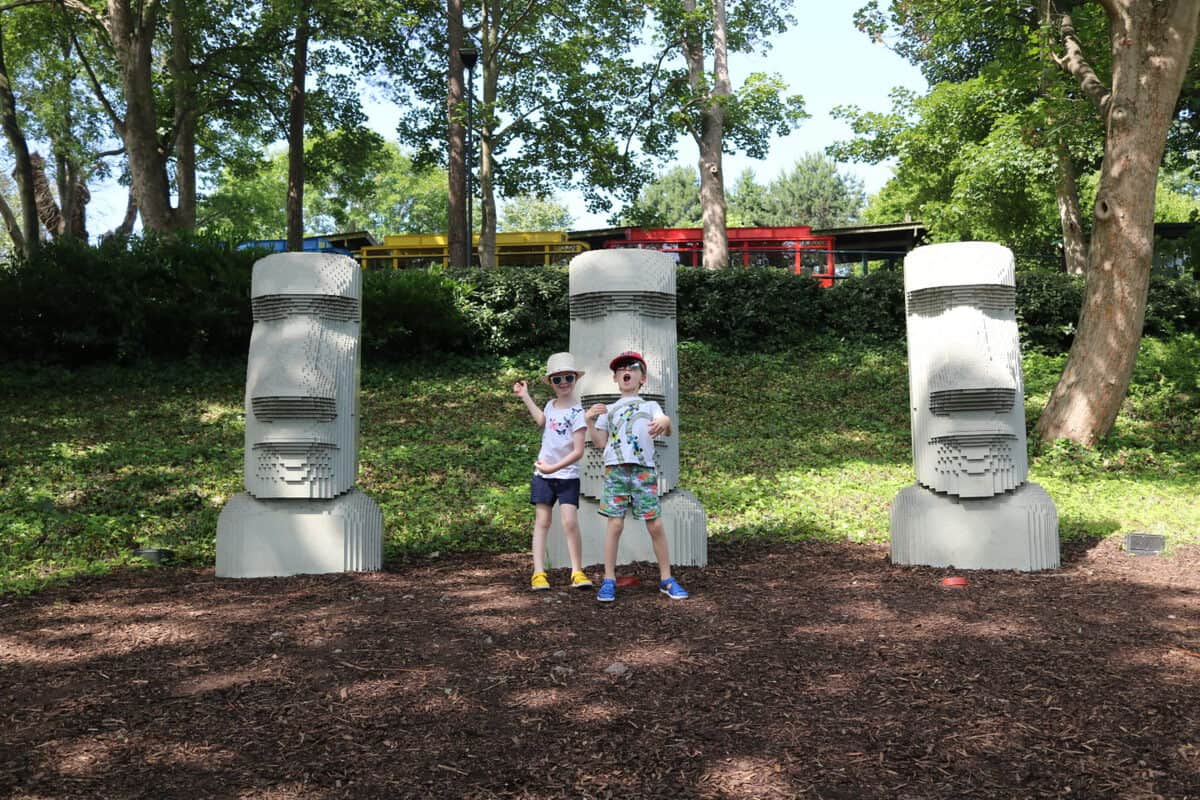 The children haven't been to Drench Towers at Legoland before and couldn't wait to get in the water. There's a toddler 'Splash Safari' splash zone and the main water park further up the hill overlooking Duplo Valley that is full of water sprays, water slides and a giant bucket tipping water too. They had a great time.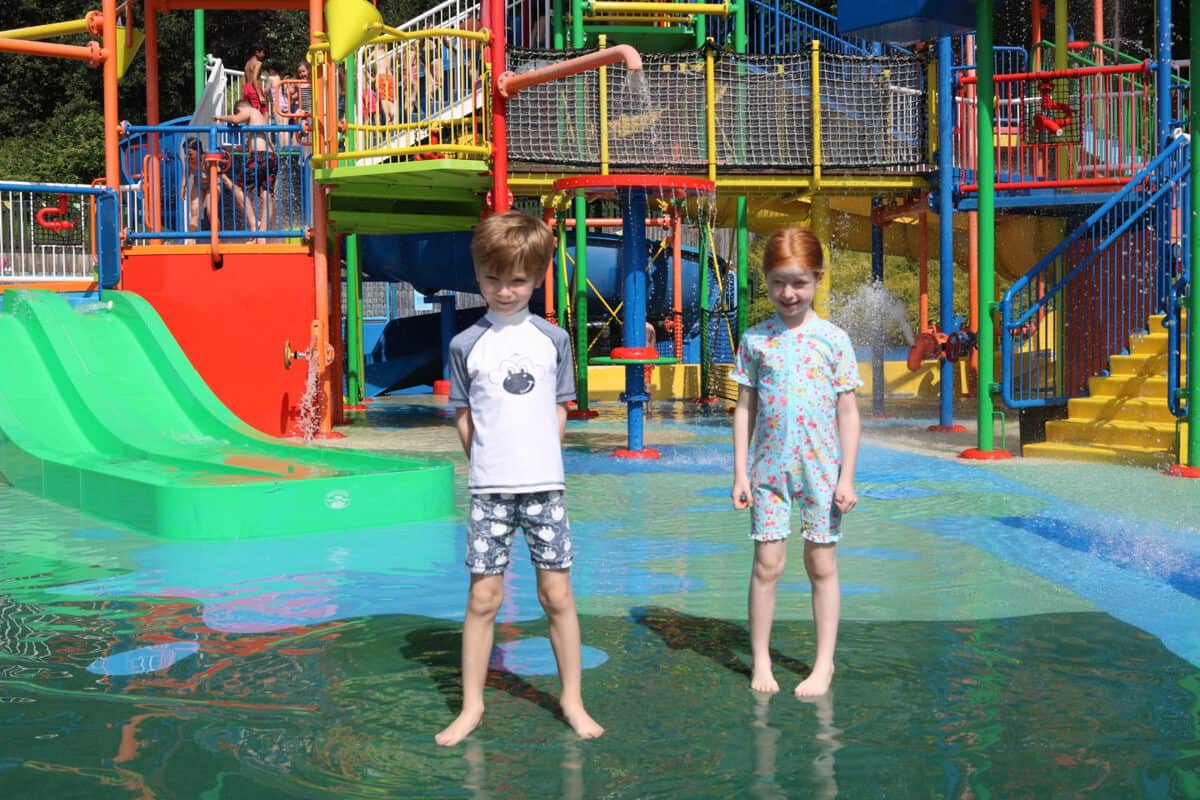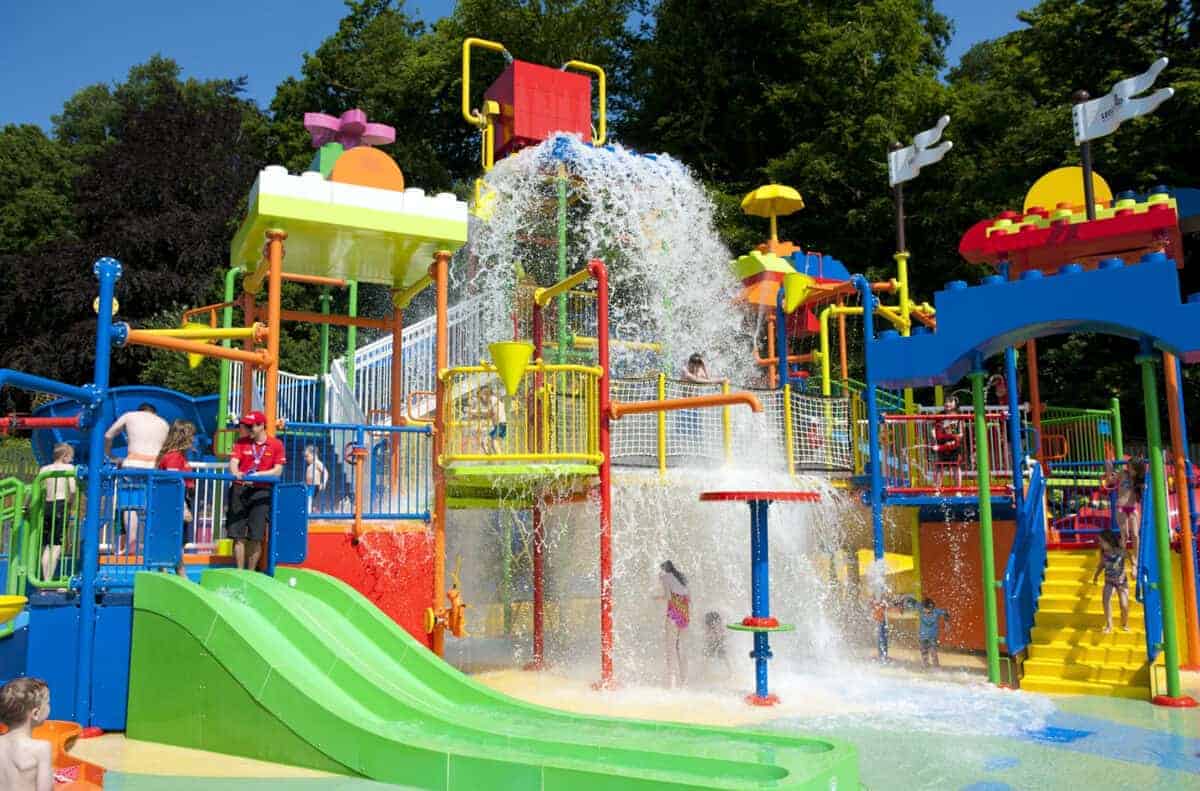 The rest of the day was full of rides – from the Duplo Valley favourites of the Fairy Tale Brook, Duplo Train and the Duplo Valley Airport to the Driving School, The Dragon and the Pirate Falls Treasure Quest which was a great way to cool down in the hot weather!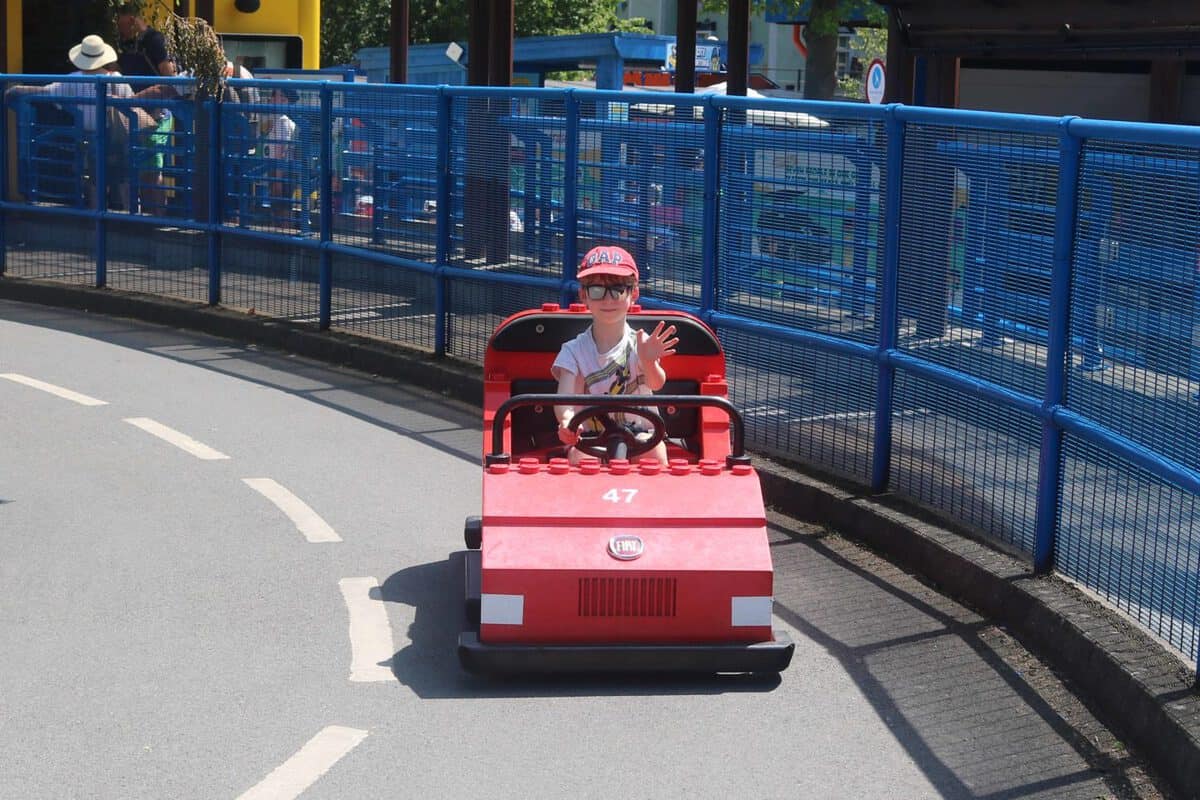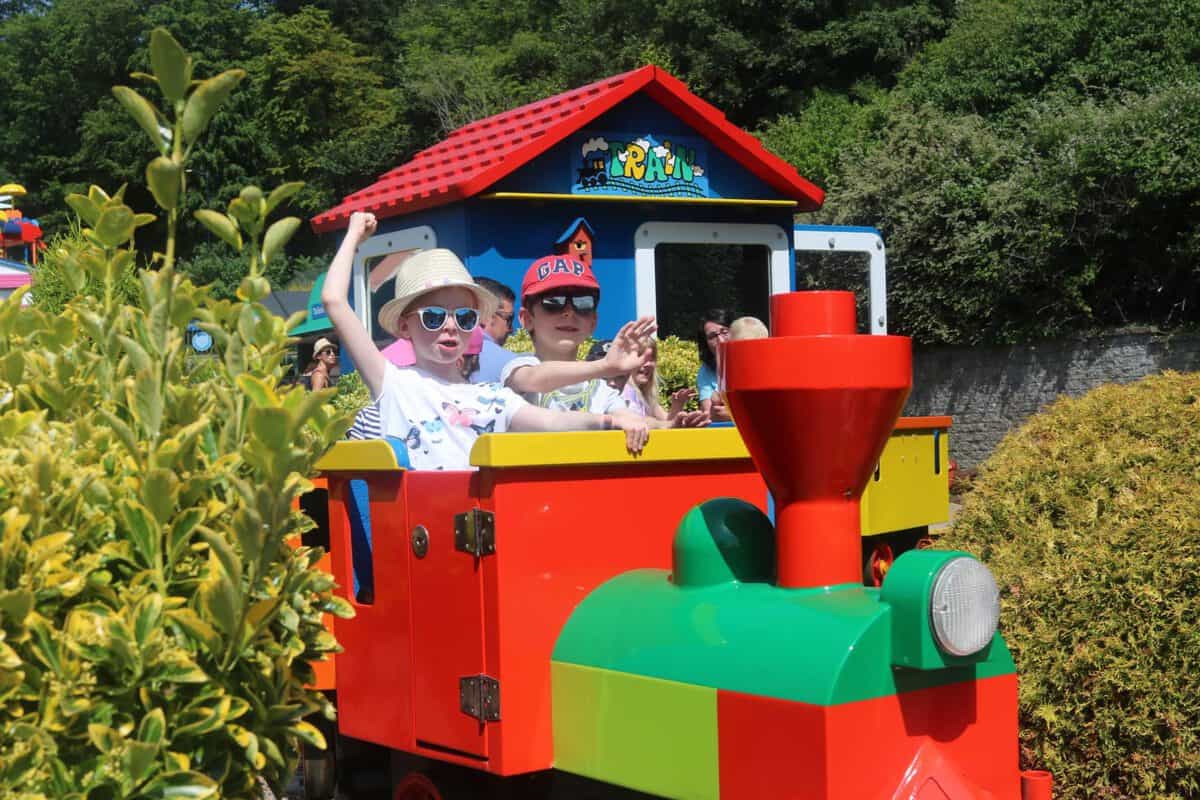 The children love the rides at Legoland Windsor but there was also plenty of opportunity to have a rest and get out of the sun with the Duplo Valley puppet show and the Lego City 4D movie – which was a great way to end the day. We also spent plenty of time in Miniland looking at all the Lego models. We love that there is so much to look at and do at Legoland as well as the rides.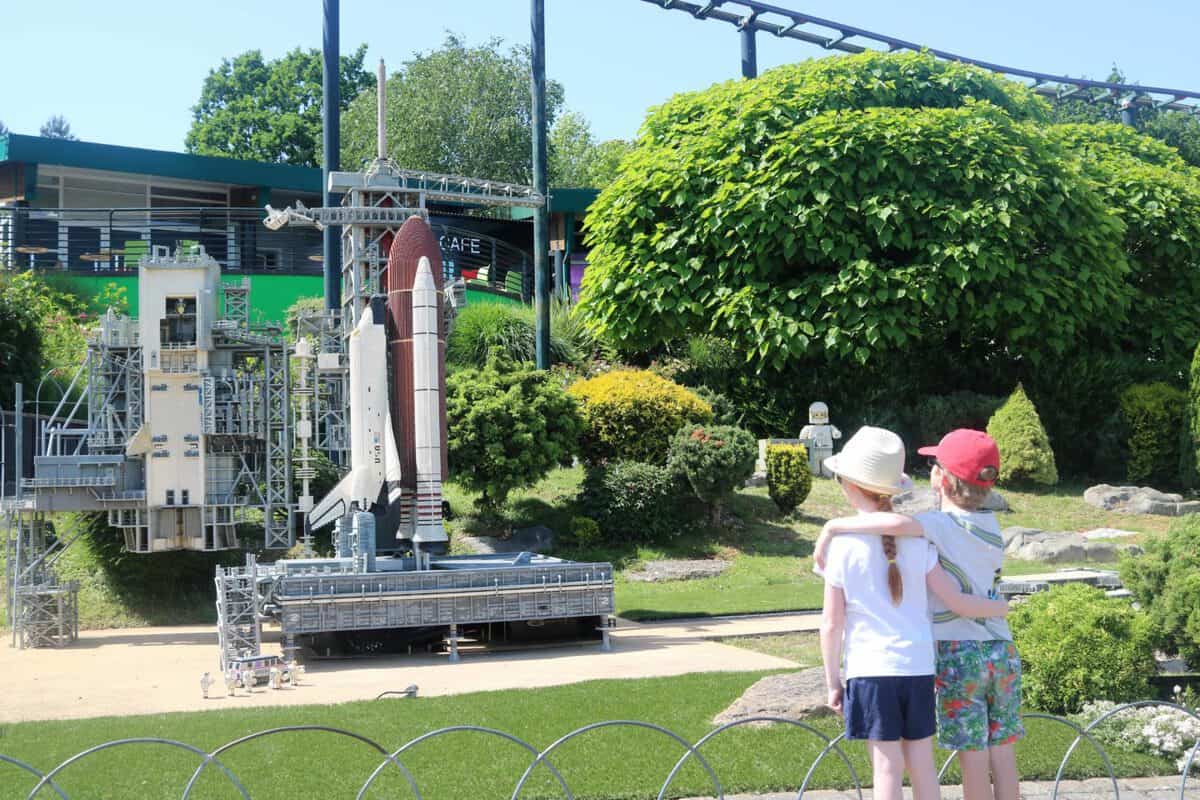 We were so pleased to see so many water fountains at Legoland along with sunscreen dispensers around the resort too. Great additions to a family day out.
We had so much fun at Legoland and at about 4pm we left the theme park to head to the hotel. Hilton Bracknell was so close to Legoland and a really welcome sight when we arrived, checked in swiftly and relaxed before dinner.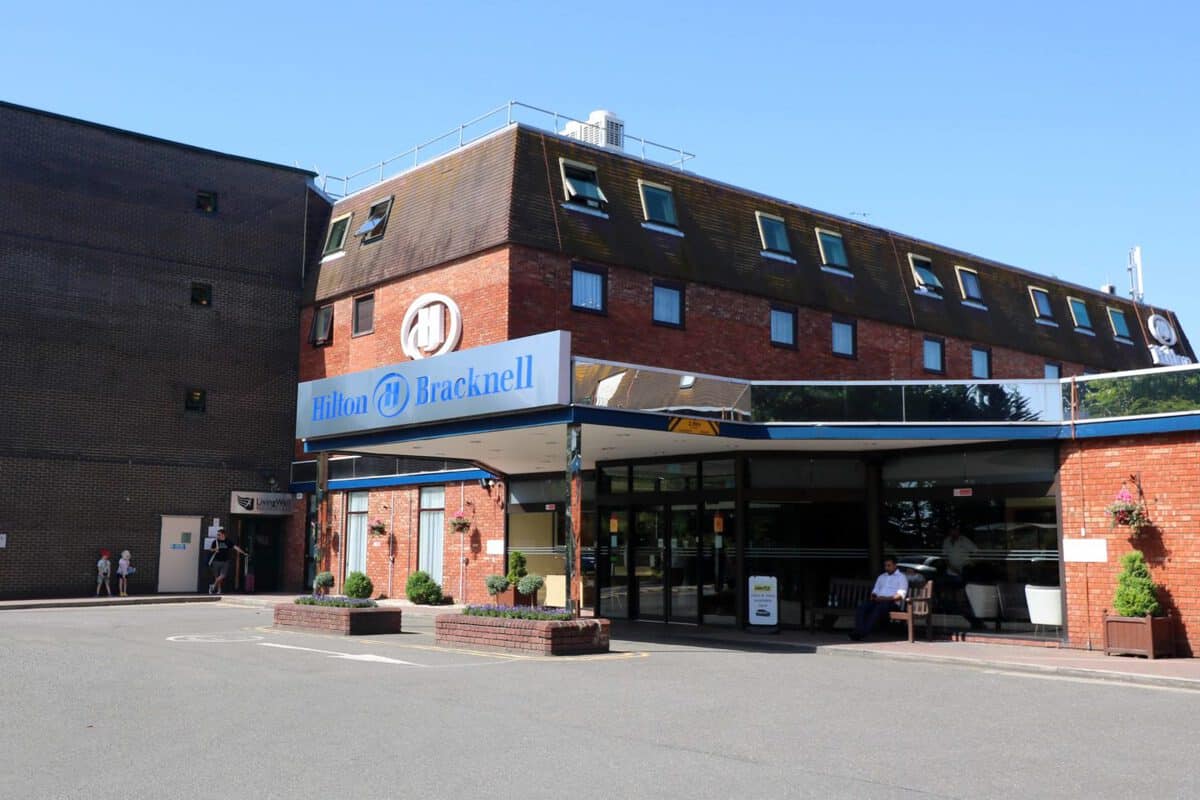 Our family room had two double beds which were great for us and the children. The room was really modern with tea and coffee making facilities, free wifi and even plug sockets by the bed – something we always appreciate.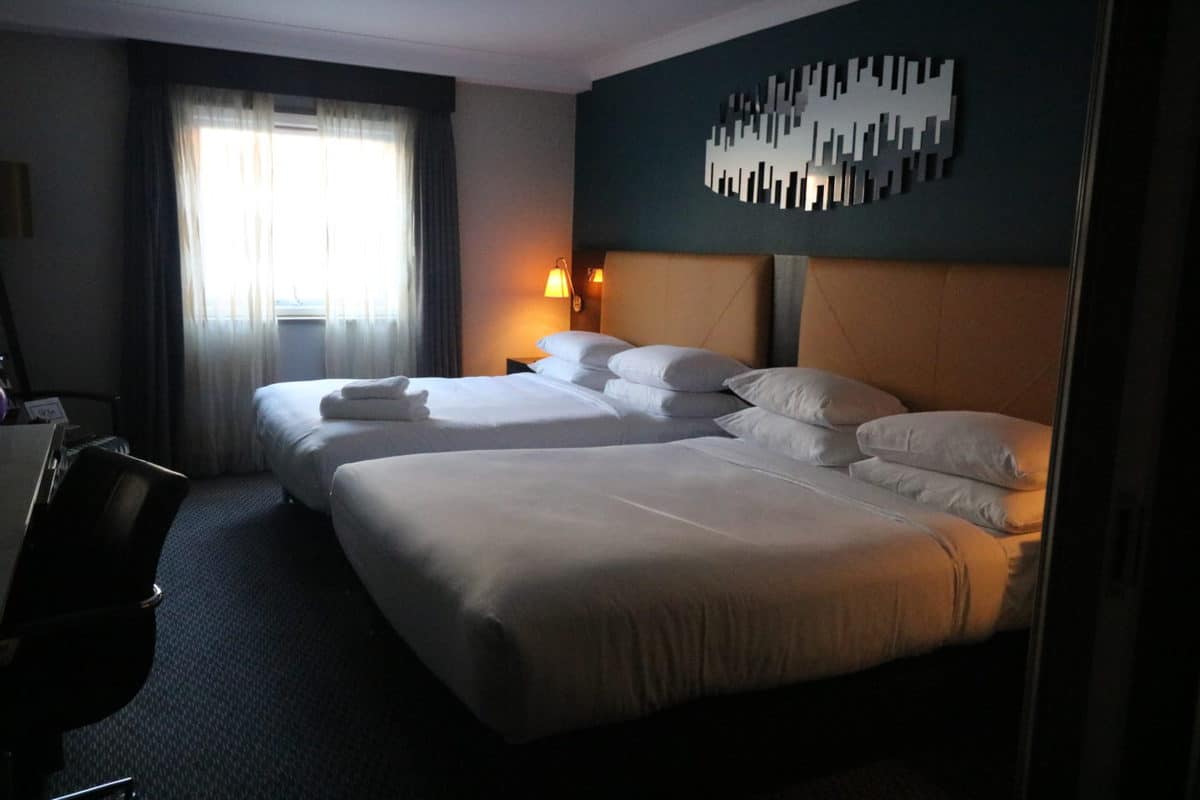 The bathroom was huge and had complimentary toiletries as well as plenty of towels and the grown ups even had robes waiting for us in the wardrobe. There was everything we needed for a family break away and there was even room service if we'd wanted it too.
The four of us happily relaxed for a couple of hours with the children watching cartoons on TV and Dave and I just enjoying the down time. The room was a great size for the four of us to be in at the same time without being on top of each other, something we really appreciate is definitely a spacious family room.
We had dinner in the hotel Larder restaurant and the staff were really friendly and attentive. It ended up being one of the quickest three courses we have ever had in a restaurant as a family because the staff were so on the ball.
The children had a dinner buffet which they could help themselves to but there were other more formal options if the buffet wasn't to their liking. Our children really enjoyed the choice of sausage rolls, chicken kebabs, mash, macaroni cheese, beans and peas as well as salad options. It was a really nice buffet and meant that the children weren't having to wait for food either – such a lovely idea at a family friendly hotel.
Dave and I chose our meal from the main restaurant menu and started with Hummus and Baba Ganoush served with olives and flatbread. This was a really lovely sharing starter and a good size too. The baba ganoush was lovely and even the children enjoyed the hummus.
For my main I chose the Chicken Tikka Masala which was served with mango chutney, basmati rice, poppadoms and naan bread. It was beautifully presented and a really hearty meal, full of flavour and a really generous portion size.
Dave chose the Rib Eye Steak which was perfectly cooked, served with roasted tomatoes and mushrooms, fries and a blue cheese sauce. Steak is Dave's go-to meal when we eat out and this one didn't disappoint.
For desserts the children had another incredible buffet selection to choose from with cakes, cheesecake, fruity oaty cookies, fruit salad and even mini mince pies. It was dessert heaven!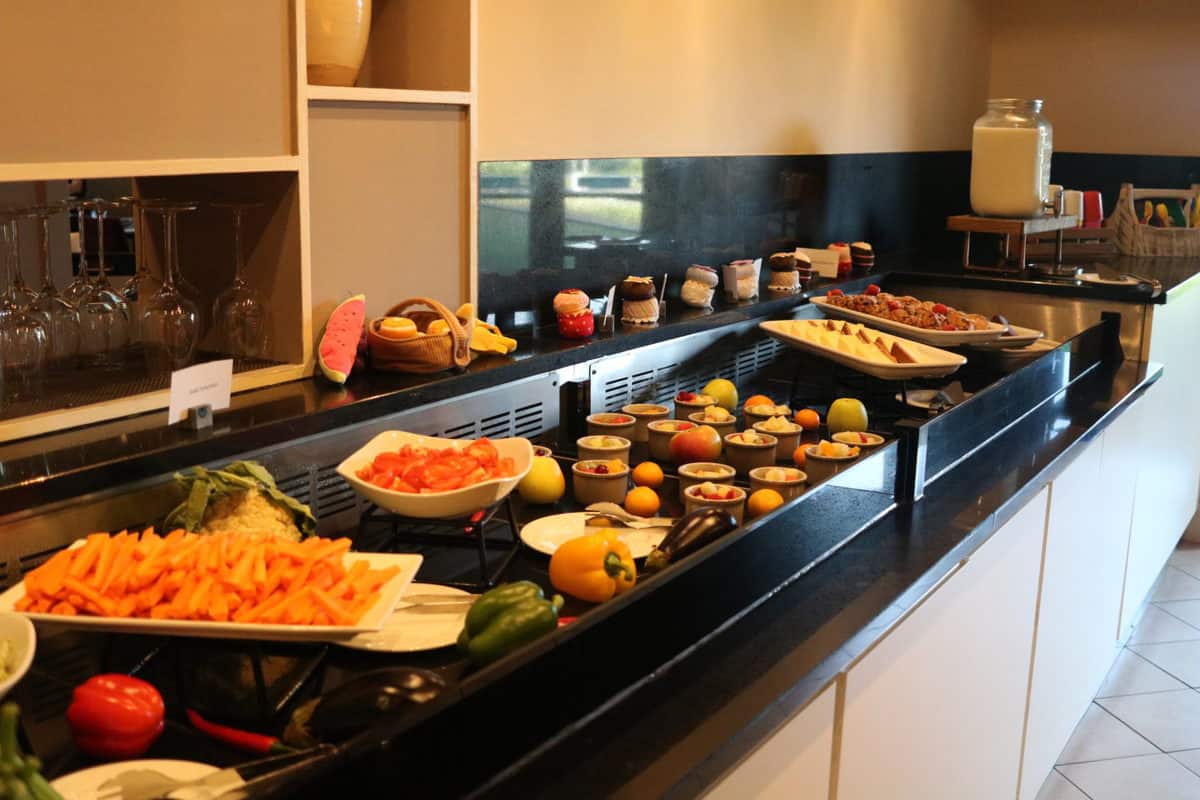 I was too full for pudding so instead just had a pot of tea and Dave chose the Sticky Toffee Pudding. Sadly this arrived with strawberry ice cream instead of the clotted cream ice cream we were expecting. Dave just ate it to not make a fuss but I wouldn't really choose strawberry ice cream as an accompaniment to sticky toffee pudding. Cream or custard would have been a better alternative.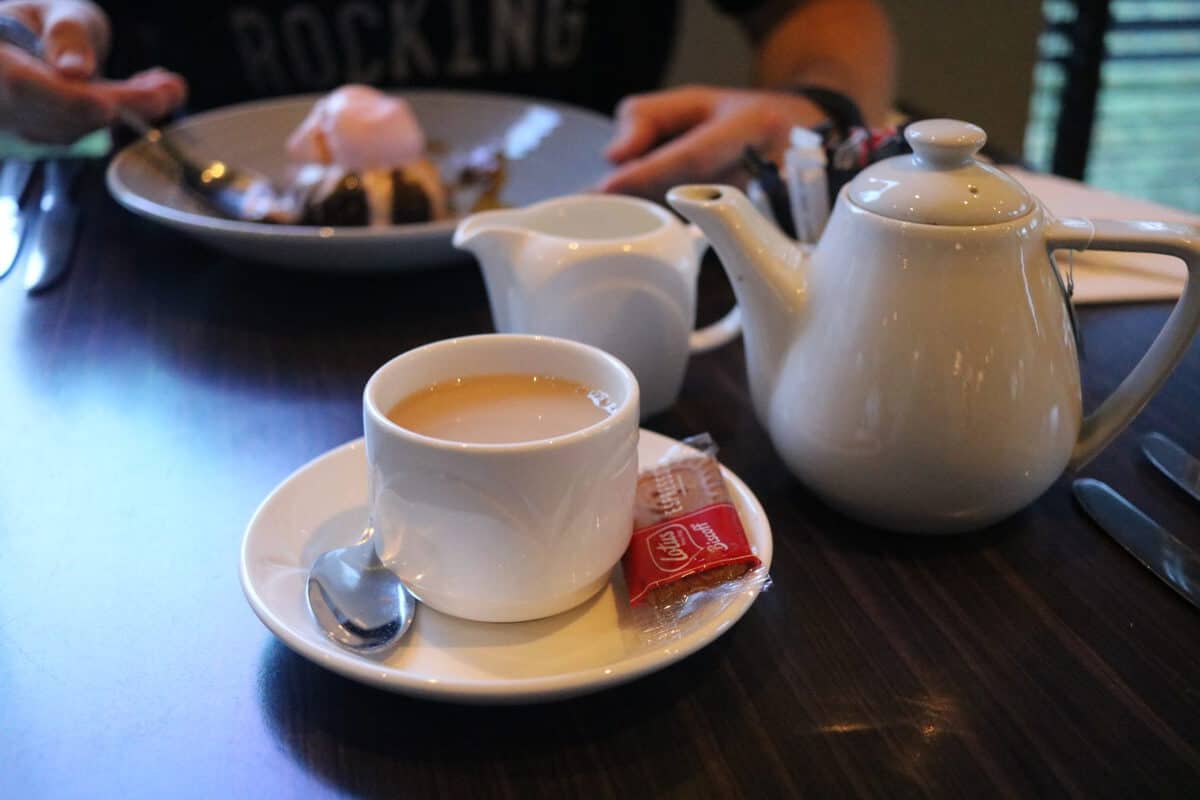 Our meal was lovely and we were back in our room and getting the children ready for bed by 8pm which was amazing after such a long day. It's worth noting that we could also control the temperature in our room and on such a hot day this was really appreciated, coming back to a lovely cool room in the evening and helping us sleep overnight. We all slept really well and the only noises were other guests passing outside our room. The blackout curtains worked perfectly and we woke up in the morning ready for breakfast.
As check out wasn't until midday it meant that we could go at a slower pace in the morning and the check out is still 11am over the summer months giving plenty of time to relax. We were advised that breakfast gets really busy by about 9:30am so we headed down at 8:30am and were easily seated.
Breakfast was buffet style and it was a little disjointed as due to the layout of the room there were different food and drink stations on all sides of the restaurant. We went to one place for our cooked buffet options and next to it there was a chilled area of meats and cheese, yogurt and fresh fruit.
In another area there were breads and pastries, cereals somewhere else and juice and water in another area. With children we found this quite tricky as they want to be able to browse all the options before making a choice but as adults it wasn't an issue and not really something the hotel can change.
The children filled themselves up on fruit, pastries, sausages and beans whilst Dave and I tried a bit of everything. It was a really lovely buffet with everything being restocked continuously. It was a lovely way to start the day.
After breakfast we went to explore the leisure facilities at the hotel and spent the morning in the indoor pool. There's a jacuzzi, steam room and sauna as well as seats around the pool to relax in and the robes and slippers from our room came in handy too! At reception we were given fresh towels and so we had everything we needed for our time in the pool.
I was really impressed to see that the staff were constantly walking around the pool and checking that all children were being supervised constantly. They have a strict one adult to two children policy and make sure that there are never any children in the pool by themselves.
After playing in the pool we still had time to have showers in our room, relax and pack before the check out time which made for a really lovely weekend away. Usually we are always full steam ahead and it was lovely not having to rush for a 10am check out.
The Hilton Bracknell hotel was a fantastic base for a family break especially when visiting Legoland, Windsor Castle, Thorpe Park, travelling from Heathrow airport or even getting the train into London. There's so much to do in the local area – with GoApe, the Look Out Discovery Centre and Coral Reef Waterworld just a stone's throw away making it a really great option for families. We had such a lovely weekend.