Disclosure: We were sent the featured products for the purpose of this post however all opinions are my own.
This post contains affiliate links and I may receive commission if you visit a link and buy something. Purchasing via an affiliate link doesn't cost you any extra, and I only recommend products and services I trust.
Little Man absolutely loves toys that he can build with and he may well be the biggest fan of well known interlocking brick toys. But, I love finding new toys for him to play with, ones that he can build with and ones that really inspire his imagination and creativity.
Hubelino sent Little Man a selection of their Marble Run products – a Hubelino Starter Set, a base plate to build on and an Elements Set. He couldn't wait to open the boxes and start to build!
The Hubelino bricks look just like other construction toys so Little Man was off building straight away. The Starter Set comes with an instruction booklet that gives you examples of different Hubelino marble race layouts to build and Little Man happily worked his way through them.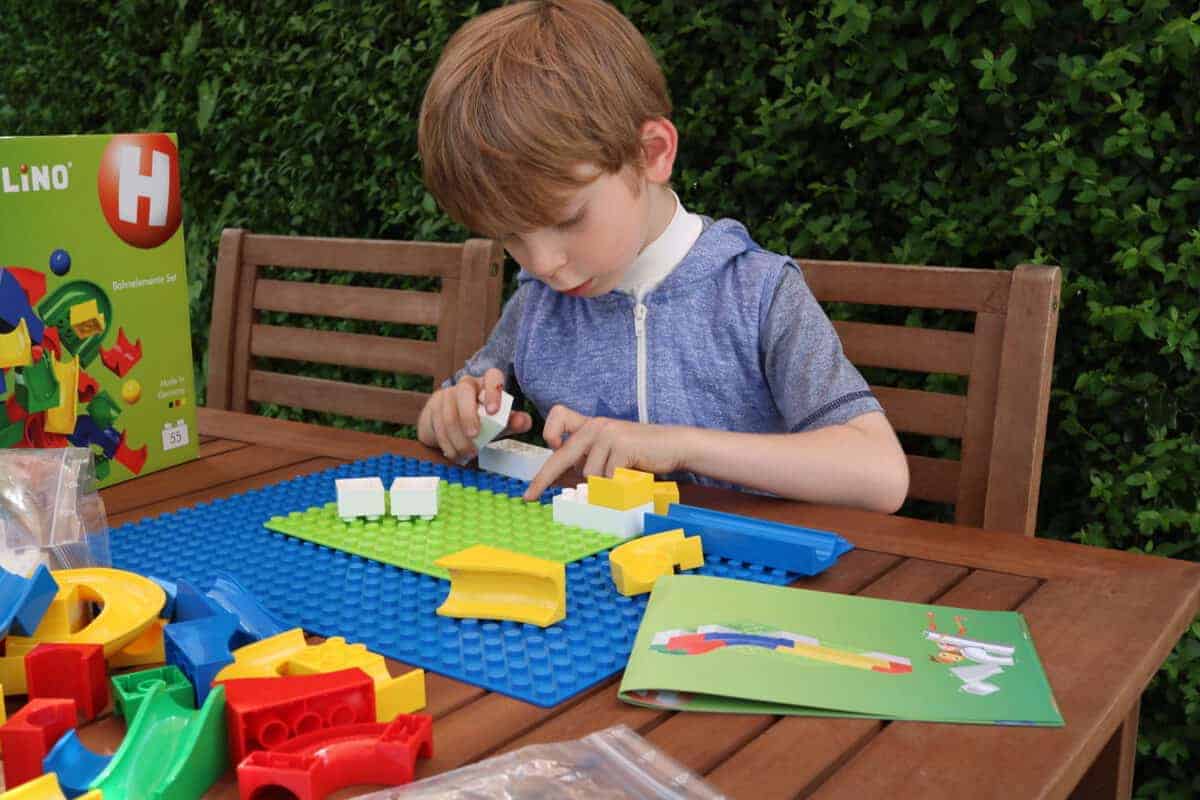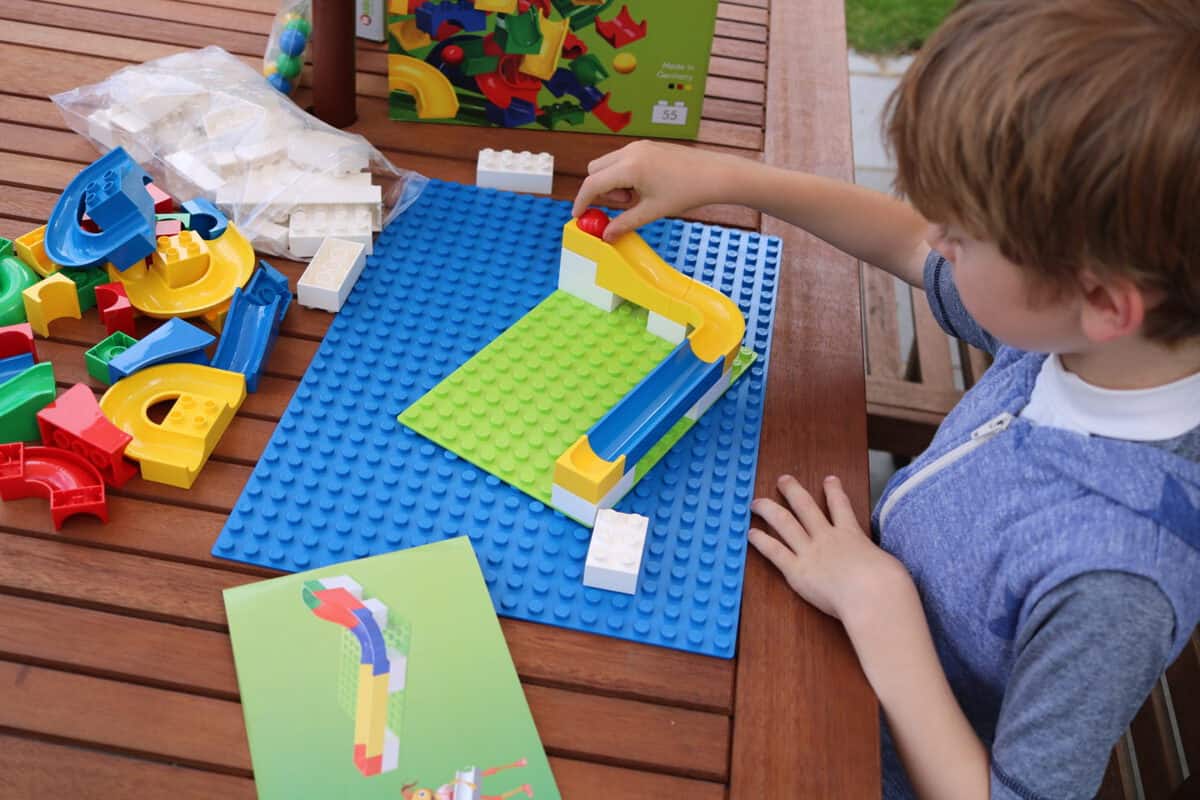 These were fantastic at showing him how the ball would move on different blocks, how to use the standard white blocks to raise up the marble run pieces and how to make the ball go up, down and around corners.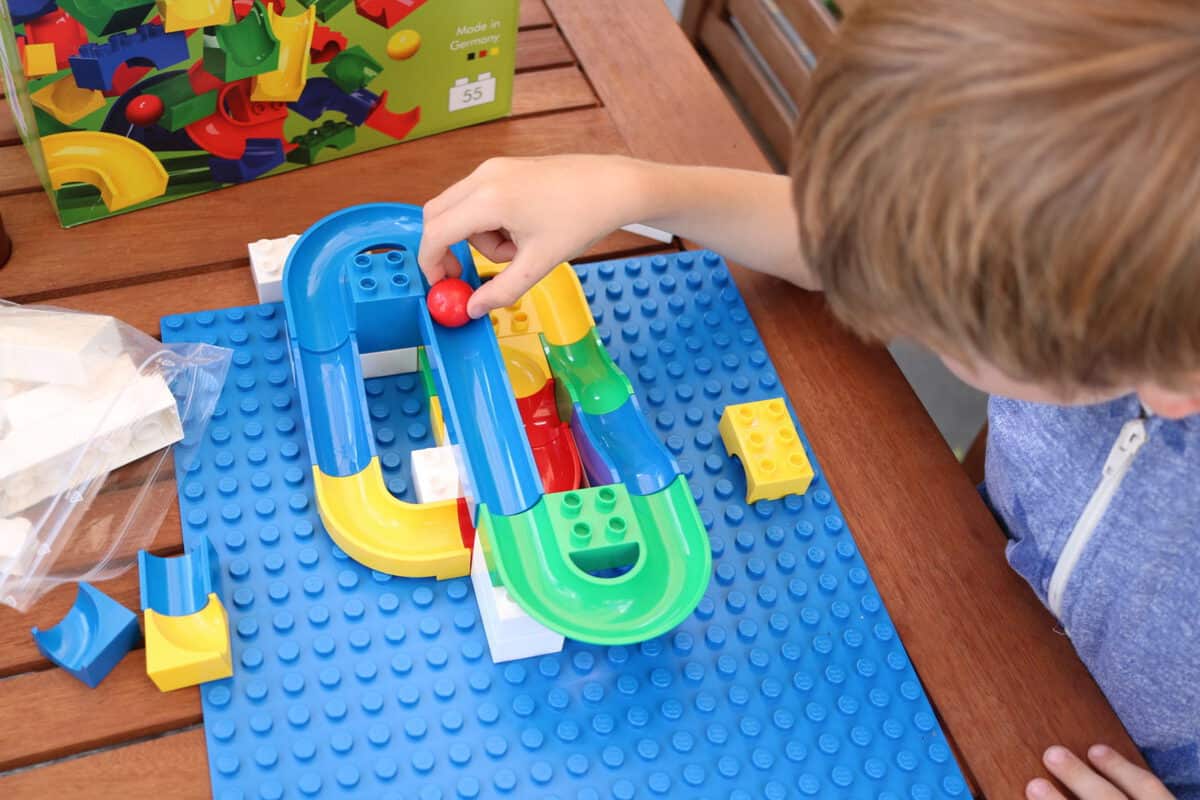 Little Man cracked open the Elements Set which gave him a lot more options for the marble run and it was great to watch him thinking about the track he was creating, trying to see if it would work before letting a ball run along it and, when the ball fell off or got stuck he would edit the track and move some blocks to make the ball go further next time.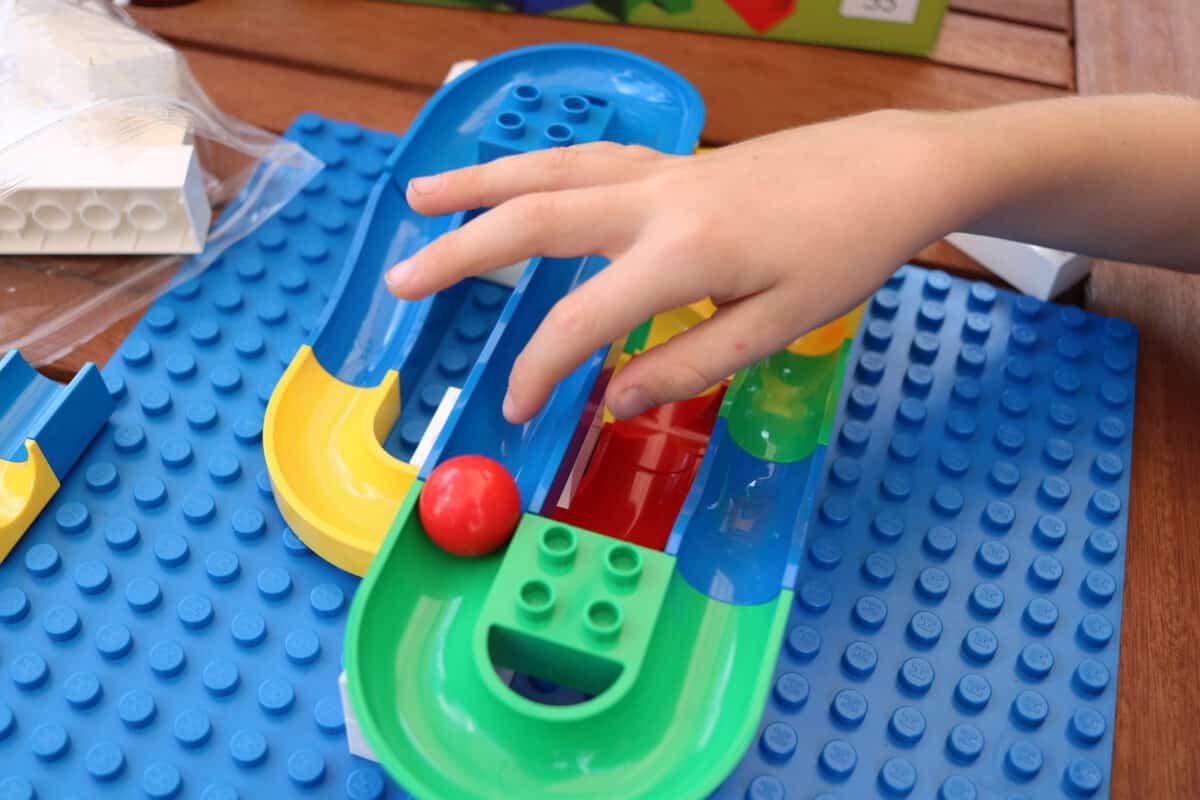 Hubelino has been fantastic to help Little Man think outside the box. It has inspired him to build with more purpose and to problem solve as well. Although Hubelino is great fun it's also a fantastic STEM toy that really gets children thinking and Little Man loves that he can make literally anything he can think of.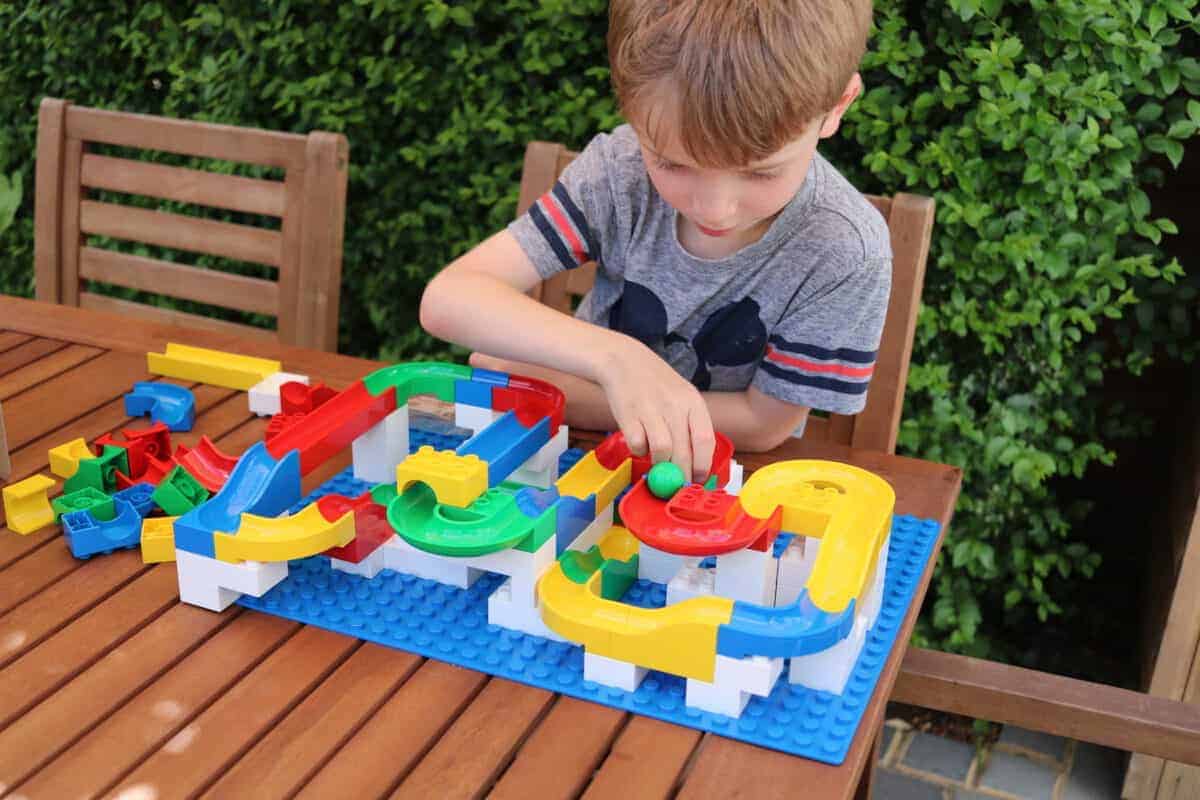 The combination of building blocks and marble run is amazing and something children of all ages will love. We have had marble runs in the past that are time consuming to put together and hard work but this is so different and so much fun.
Because Hubelino products work alongside other interlocking brick toys it can be used as an expansion for your existing block collection or it could be a really lovely standalone toy too. There are so many different sets to expand the Hubelino marble run collection and I know Little Man would love a See-Saw, Twister or Cradle Chute to make his marble run even bigger and better.
The Hubelino marble run toys are aimed at age four and over which I think is the about right – but I know that Little Man will be playing with this for years. It's a great addition to our toy box and one I know Little Man will always be so excited about.