*This is a paid post
Last year LP moved from the Infants to the Juniors at school and it was a much bigger change than we had expected. Little Man only has a year until he'll be following in his sister's footsteps so I thought it would be nice to write about what to expect when moving up to the Junior School and how to be as prepared as possible.
How do Infant Schools and Junior Schools differ?
The first few years of school in the Infants are very much tailored to learning through fun. They still have story times and time for free play as well as more formal learning in Year 1 and Year 2. But, when they go to the Junior School it's a place of work. They have breaks and time to play but the classroom is for learning – although teachers do make learning as fun as they can!
School Uniform
Most schools have a slightly different school uniform in the Junior School. LP had to start wearing a tie, she had to wear shirts with collars instead of polo shirts and there were new v-neck jumpers to show off the ties too. But, the rest of the uniform was the same – trousers, skirts, summer dresses and shiny new school shoes. We always buy school uniform at the start of the summer and leave shoes until the last minute – children's feet always seem to grow over the holidays!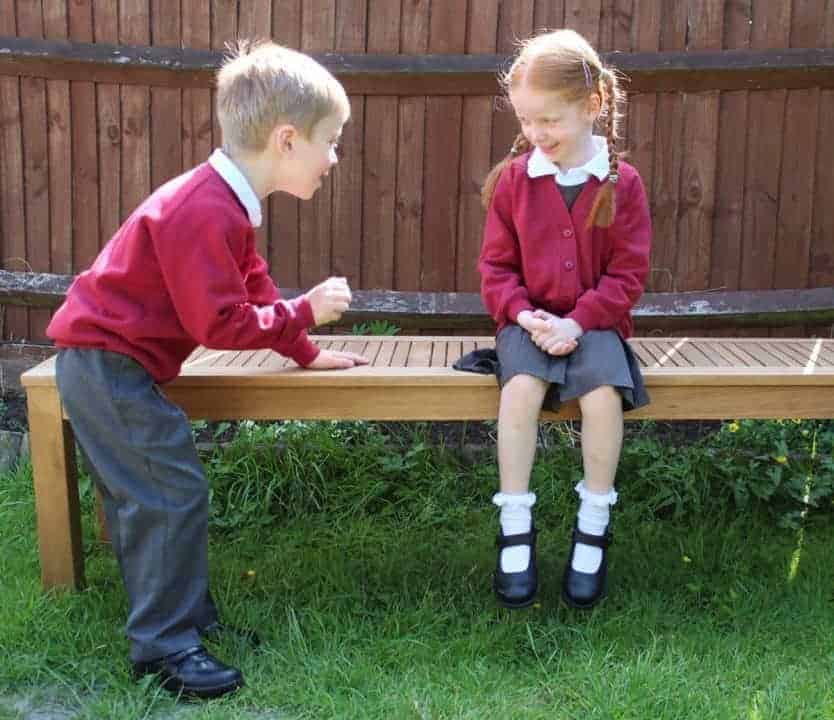 Lunches
In the Junior School cooked lunches are no longer free for many children. This means that your child might start to take a packed lunch or might stay on school dinners. They could even have a combination of both. Choosing a lunch bag or box is always such an exciting time for a child – and LP loves it when she gets to take hers into school.
Stationery
Many Junior Schools need you to provide the children with pencil cases and stationery. This is completely different to Infant School but a great way of getting them used to looking after their own things ready for Secondary School in a few years.
Homework and Learning
Homework in the Junior School definitely goes up a notch. With the Infants we had a reading book that came home and simple weekly homework tasks but the Juniors often has two pieces of homework each week as well as projects for each term or over the school holidays. A lot more time out of school is spent on learning at home which we weren't really prepared for.
We found the best way of dealing with Juniors was to be as organised and as prepared as possible. We get all the school uniform out the night before and after school the children do homework and reading before anything else. If we ever leave it until later in the day we'll forget about it or won't have the time.
Children generally become free readers in the Juniors. LP loved this as it meant there was no more Biff and Chip and she could instead read anything she wanted – and oh how she loves to read! This is an exciting time for children and one that really should be celebrated.
Independence
In Juniors children get a lot more independence. They go into school earlier and are encouraged to leave their parents at the gate. They have to leave their classes to use the toilet, have more possessions to look after and are generally responsible for a lot more than in the Infants.
Moving from the Infants to the Juniors is a big step. It's usually a bigger school building with more teachers, more pupils, more classes and just more space. Seven year olds become the smallest children again but, within a few weeks it's second nature to them and they are settled into life in their new Junior surroundings.
Little Man is so excited to go to the Juniors in a year. He loves that there are more clubs on offer, that there's a bigger trim trail outside and that the school trips are bigger and better than the ones at the Infants. He cannot wait – and I hope that if your child is off to the Juniors in September that they are as excited as I know he will be!