A local country park that we love to visit is Lightwater Country Park. On the edge of Lightwater village, the country park is just a short drive from us in Camberley and is situated right next to Lightwater Country Park Leisure Centre. Managed by Surrey Heath Borough Council, it's a real hub for the local community and a great place to visit.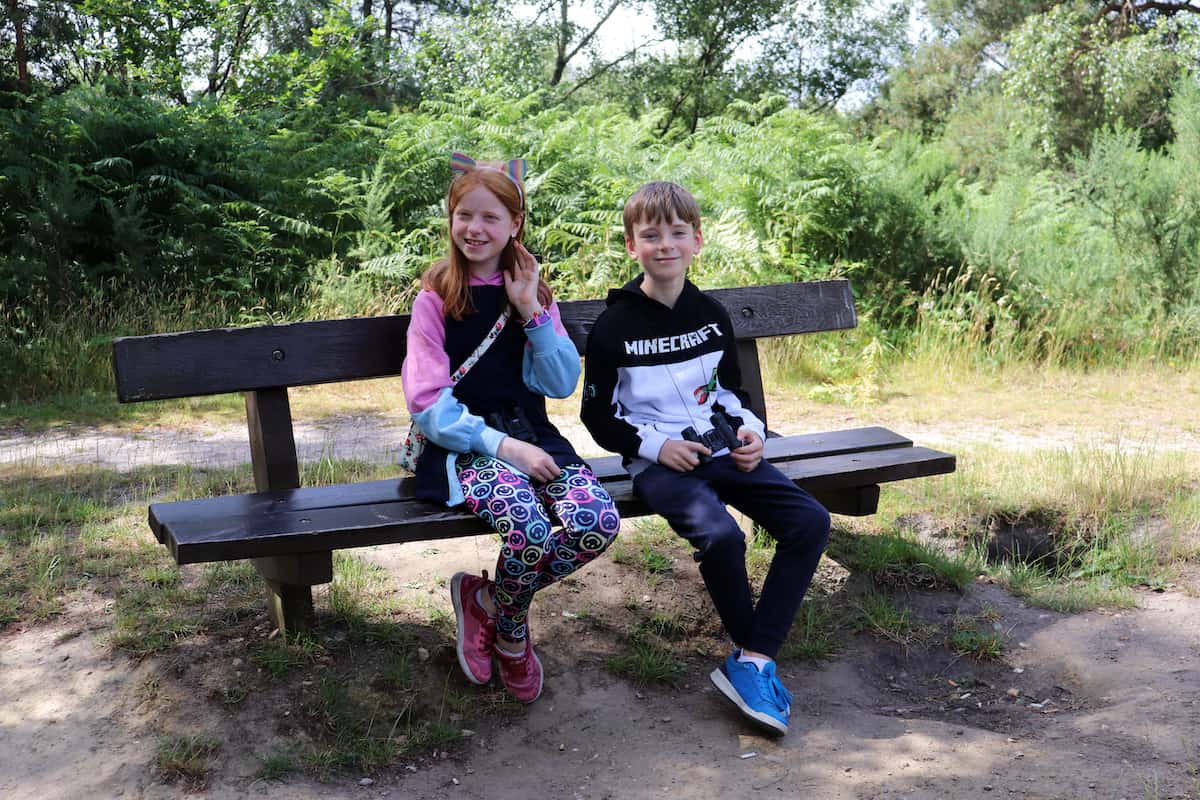 Lightwater Country Park is a lovely place for a walk and completely dog friendly. It's mainly heathland but there are beautiful ponds, woodlands, meadows and areas of scrub land too. It's a real haven for wildlife with so many birds, mammals, plants and insects to discover.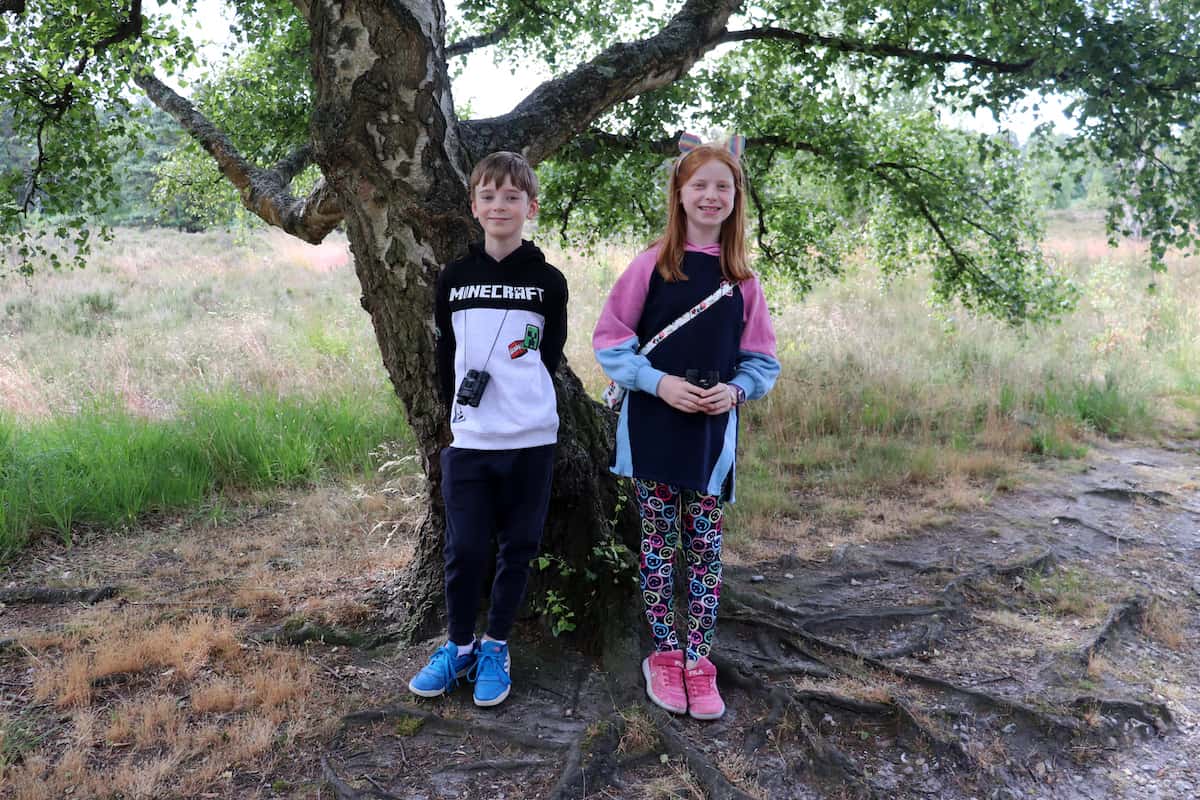 We love visiting and working our way around one of the signposted walking trails or nature trails. There are some lovely walks at Lightwater Country Park and it's a really peaceful place to spend time where you can really appreciate the countryside around you. There's even an Easy Access Trail perfect for wheelchairs and pushchairs.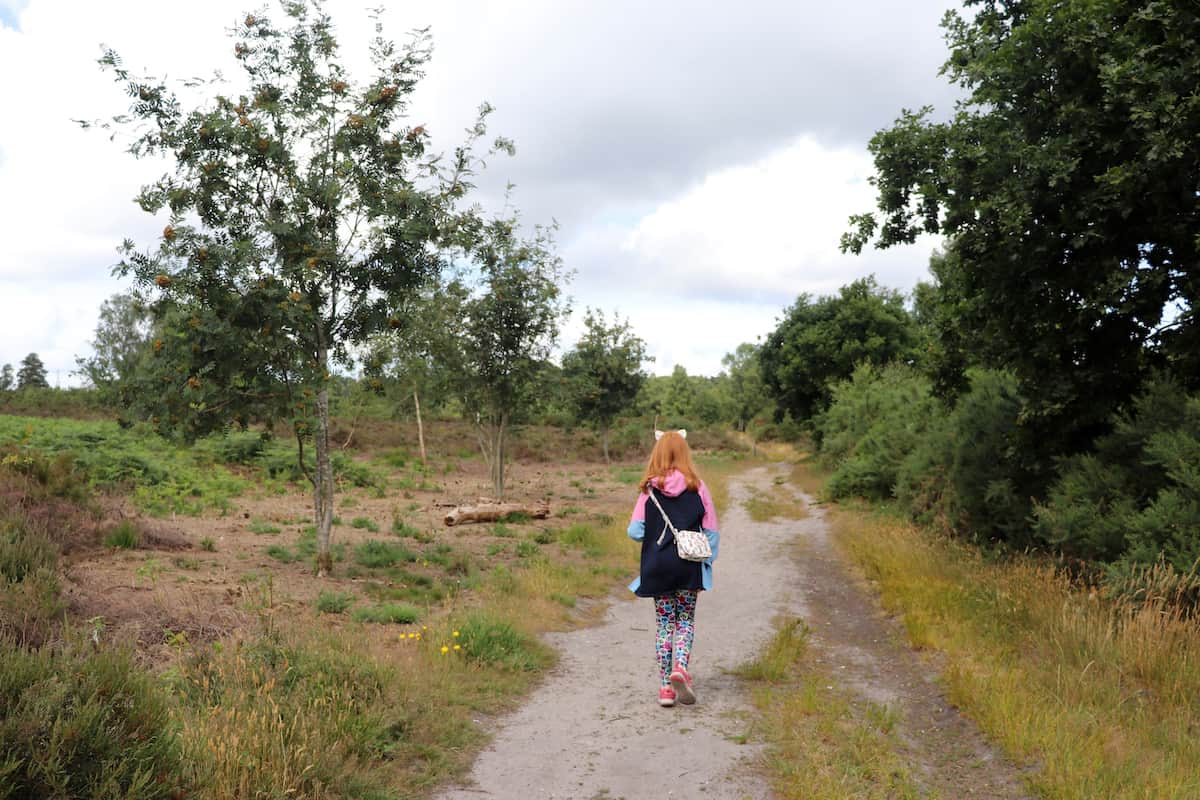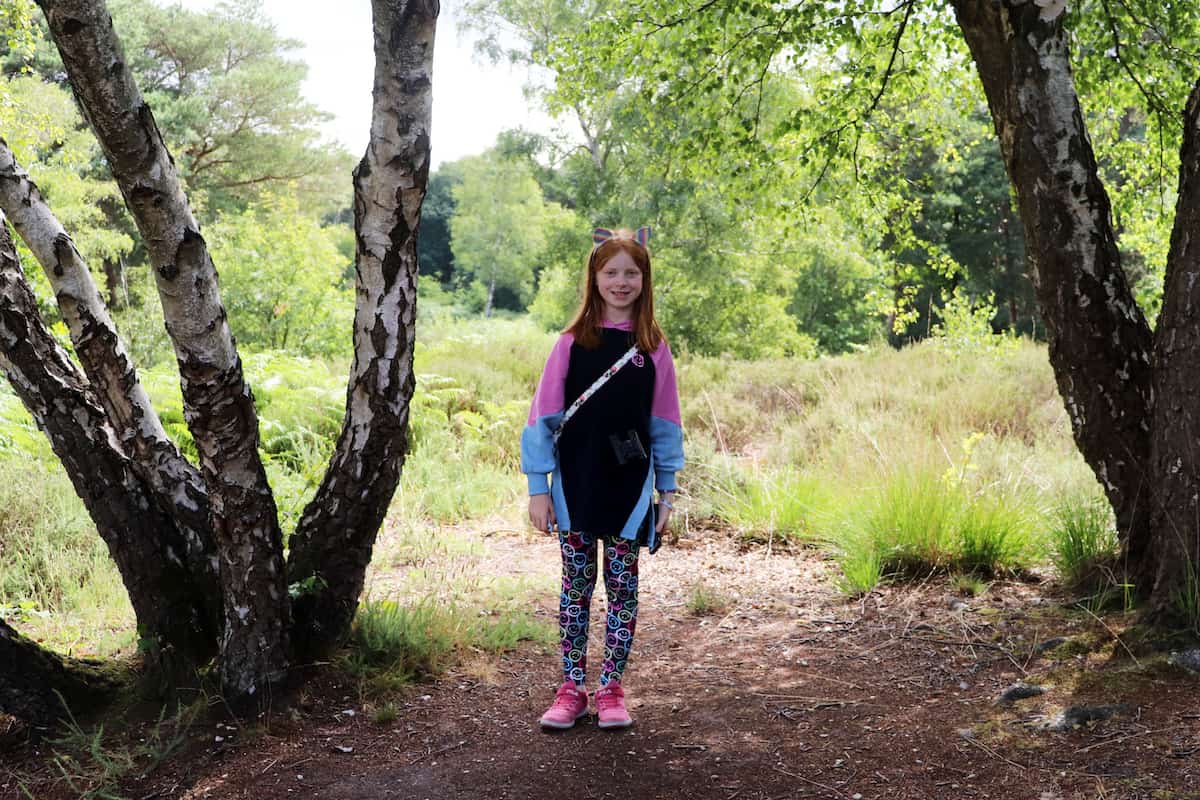 We always make sure that we take a route that takes us up High Curley Hill to the High Curley Viewpoint, one of the highest places in Surrey. It gives fantastic views of the local area and on a clear day you can easily see all the way to London.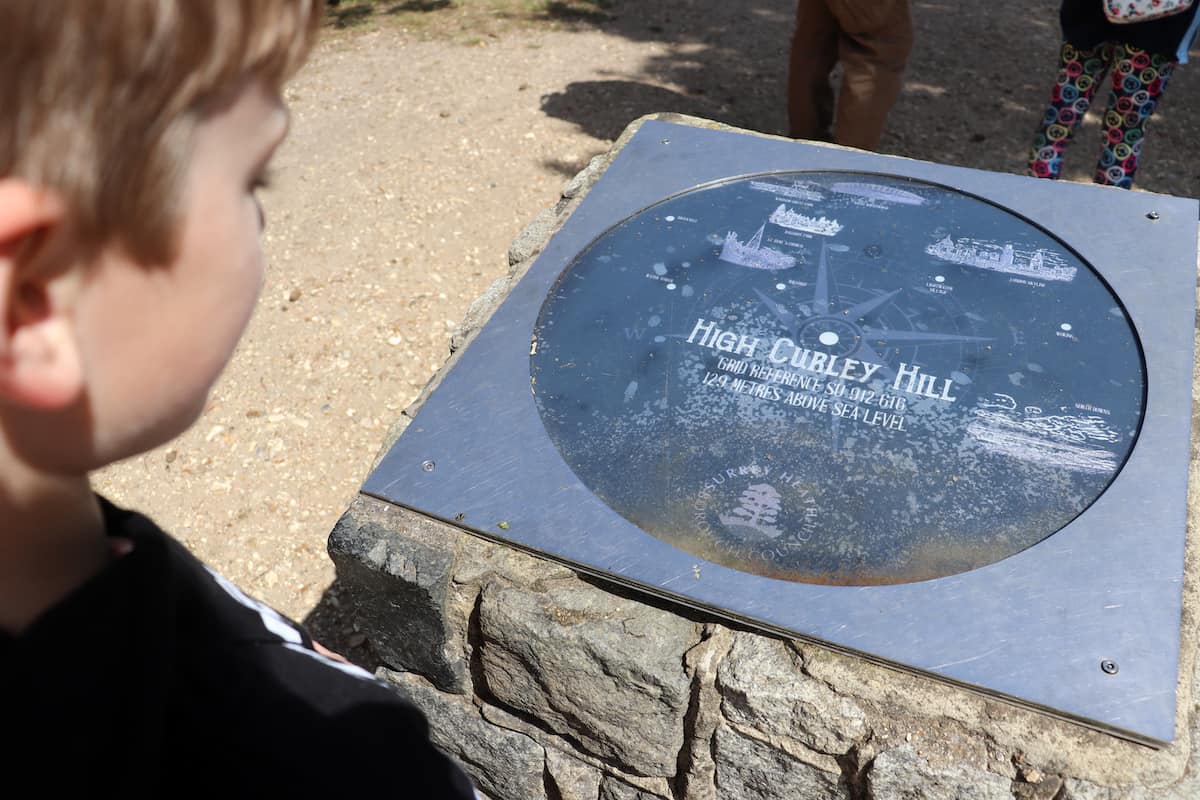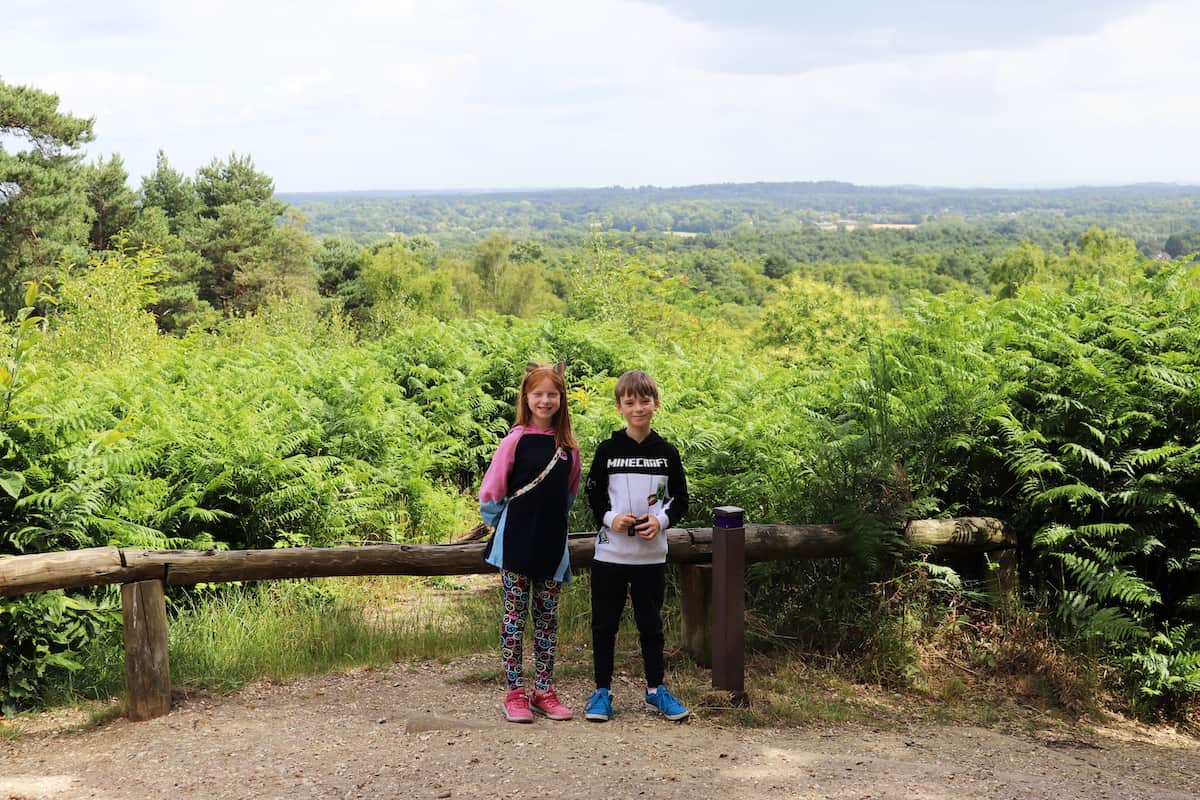 Lightwater park is one of our favourite country parks locally. It never seems too busy and is just such a nice place to spend time as a family. We've never had trouble finding a parking space in the car parks and it's perfect for a short walk, a cycle adventure or a whole day of exploring.
Lightwater Country Park play area
We always finish our trip to Lightwater Country Park with a trip to the playground. Now, it's not quite Woking Park playground – as any reader will know that Woking playground is one of our favourites across the Surrey parks – but it is still a lovely playground and a great place to spend a while either at the start or end of your trip to Lightwater Country Park.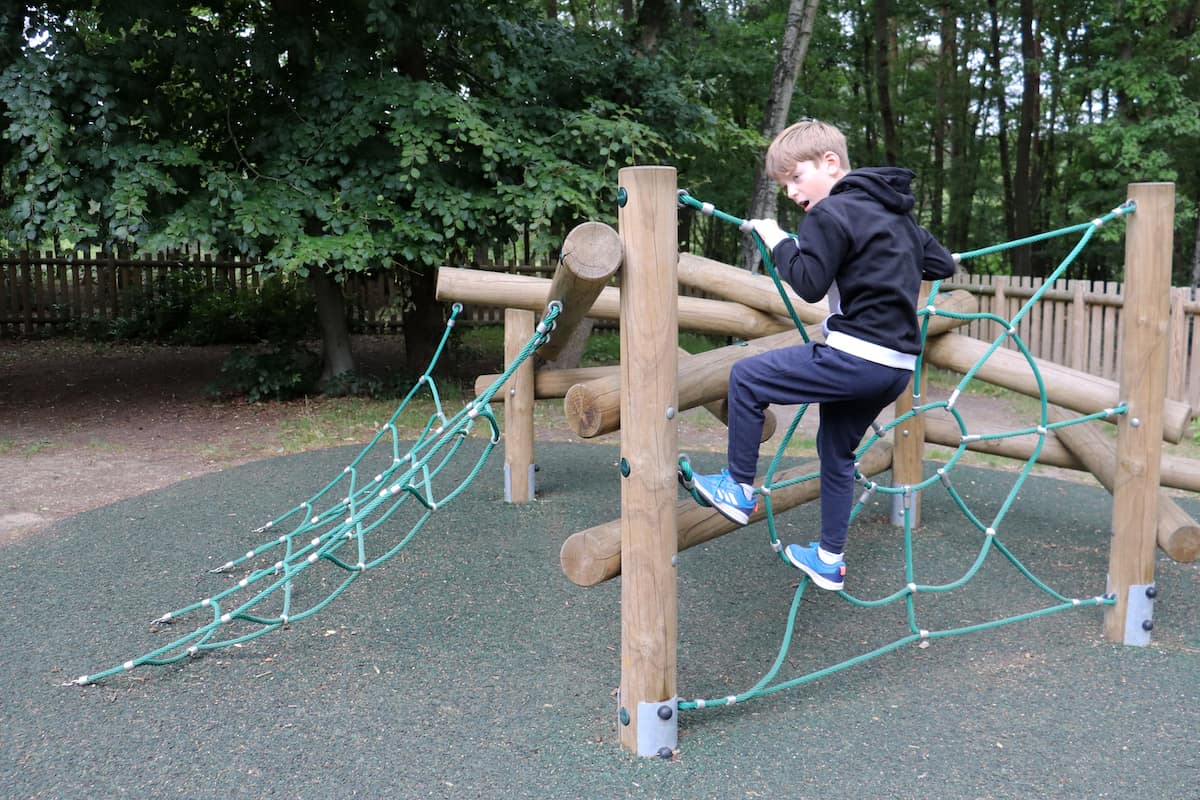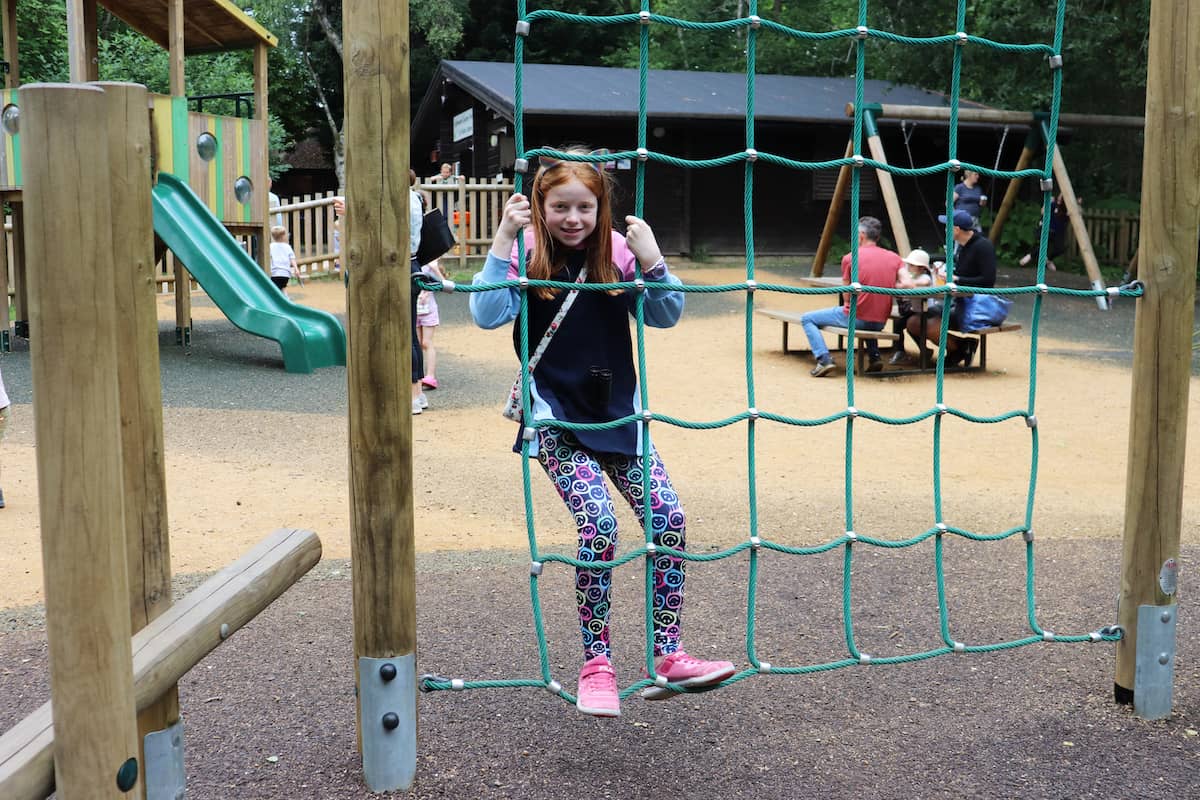 The park has lots of different equipment suited to all different ages and plenty of seating for parents to sit and have a rest whilst the children let off steam. It's nicely enclosed too, giving a really lovely, safe play environment.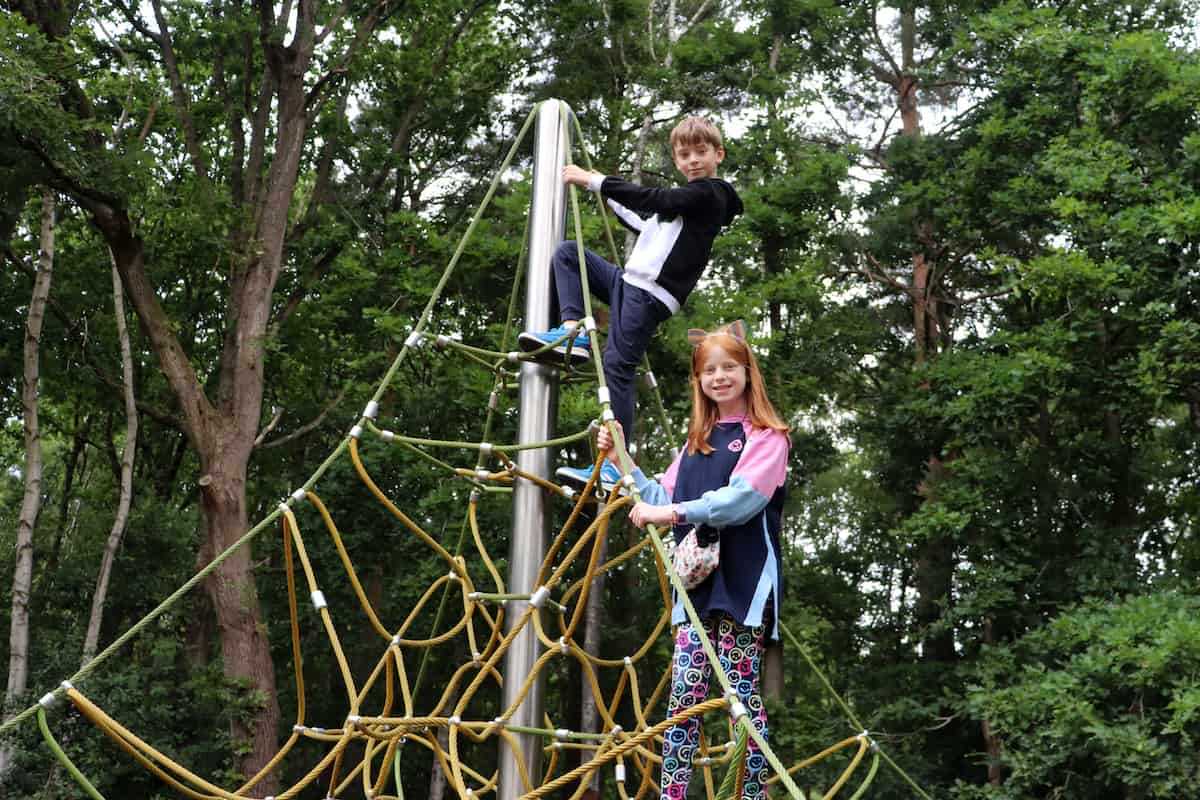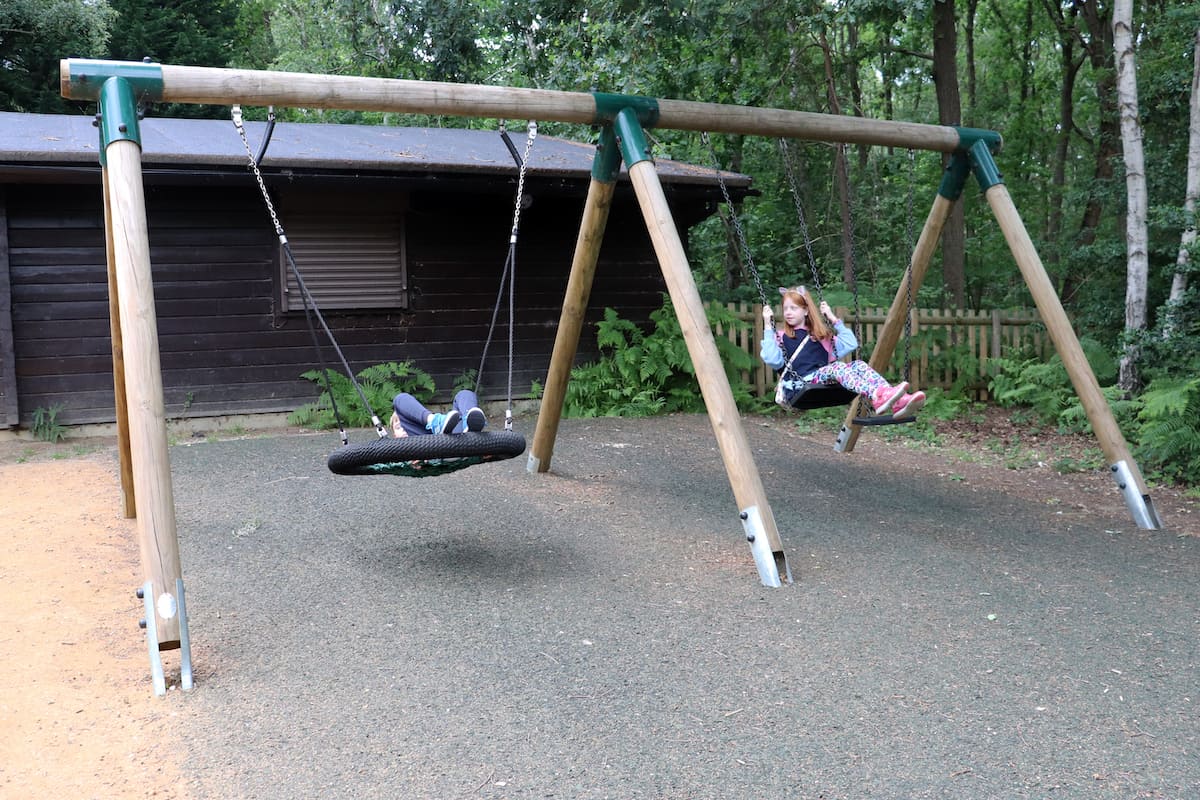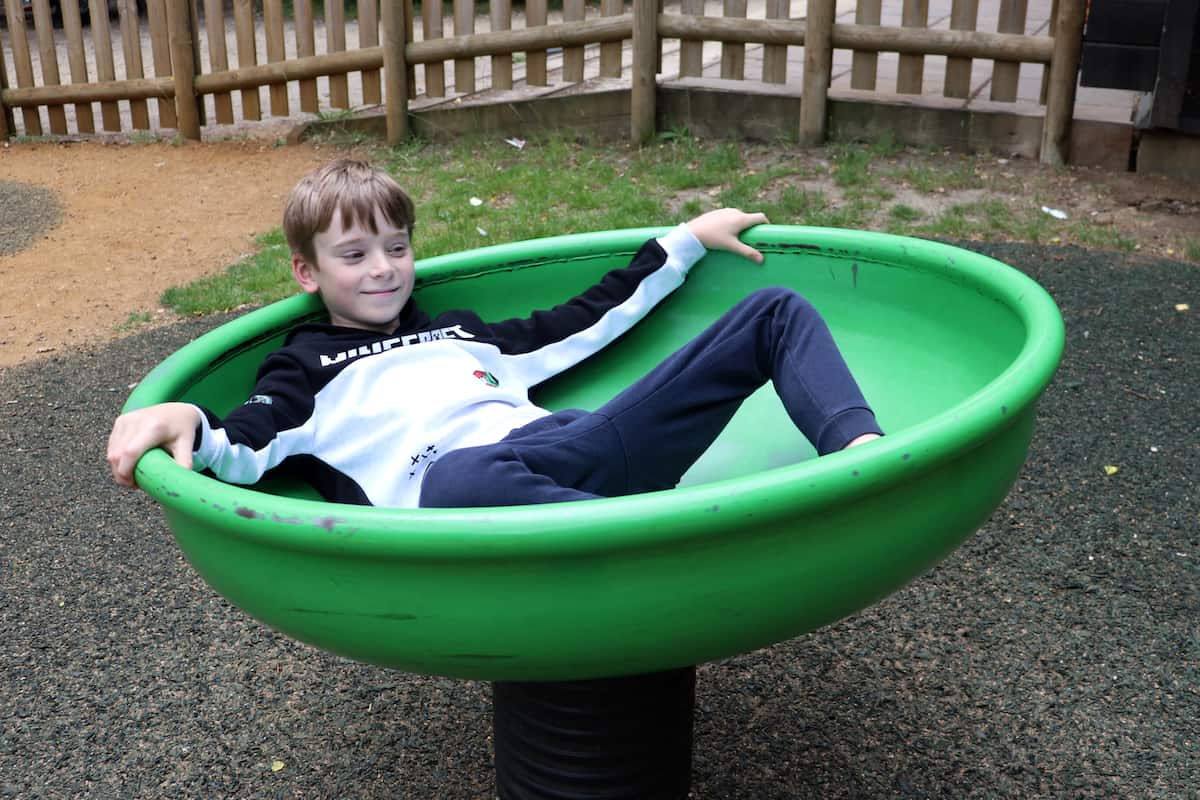 Lightwater Country Park café
Right next to the adventure play area is the Lightwater Country Park cafe, a really welcome pitstop where you can get drinks, snacks, lunch and ice cream throughout the year. We always find the children are much more enthusiastic about a walk if we promise them a play in the playground and a Slush Puppy at the end!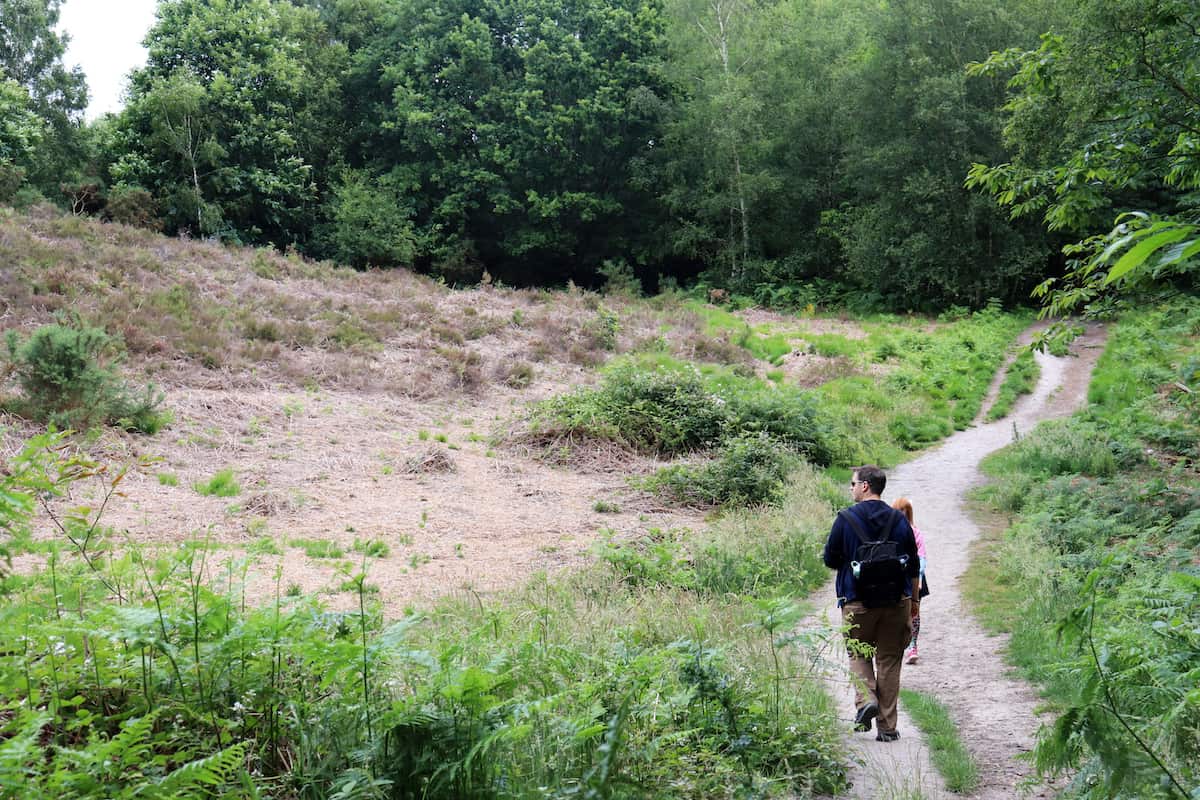 Lightwater Adventure Golf
Another fantastic part of Lightwater Country Park is the Lightwater Country Park Adventure Golf. This family-friendly mini golf has a wildlife theme and 18 holes to work through. It costs under £5 per person and is a lovely treat after a walk around the country park. You can find out more about Lightwater Crazy Golf over on their website.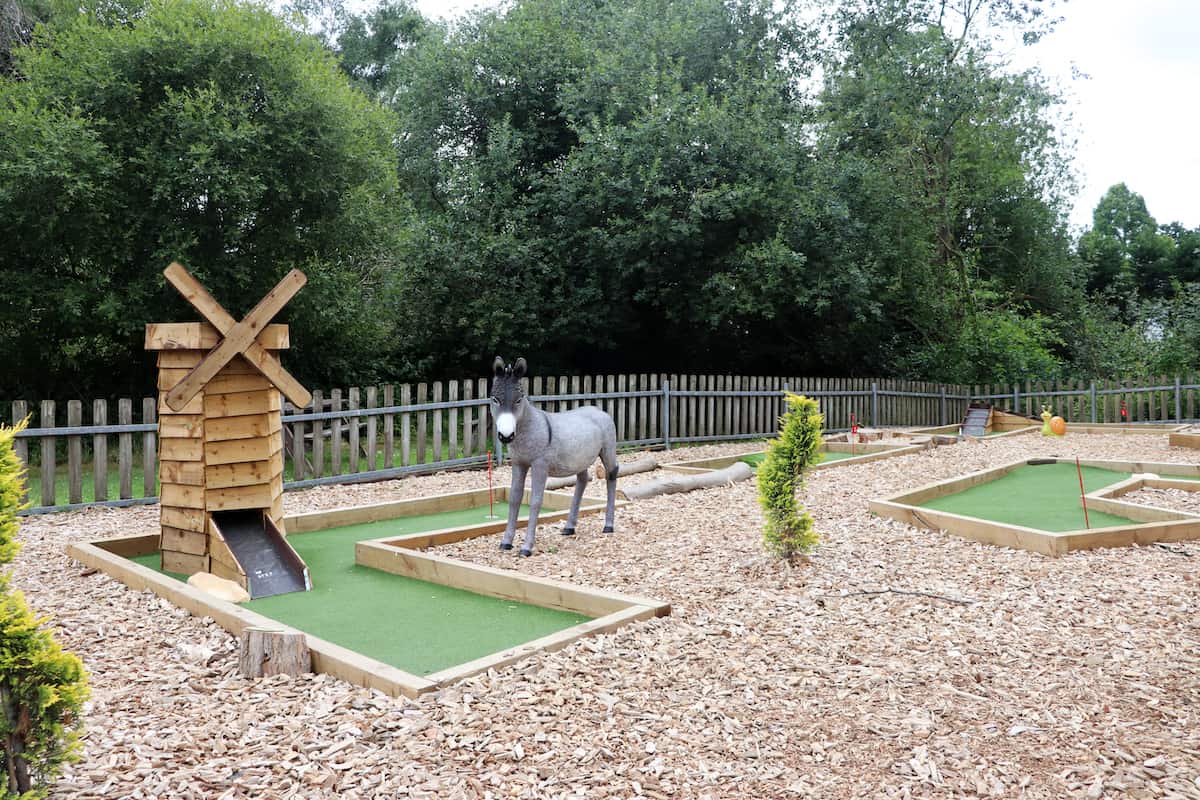 We always finish our trip with a walk to the ponds opposite the adventure golf. It's lovely and peaceful and there are so many ducks and birds to see. You might even spot a cheeky terrapin in the water if you look closely!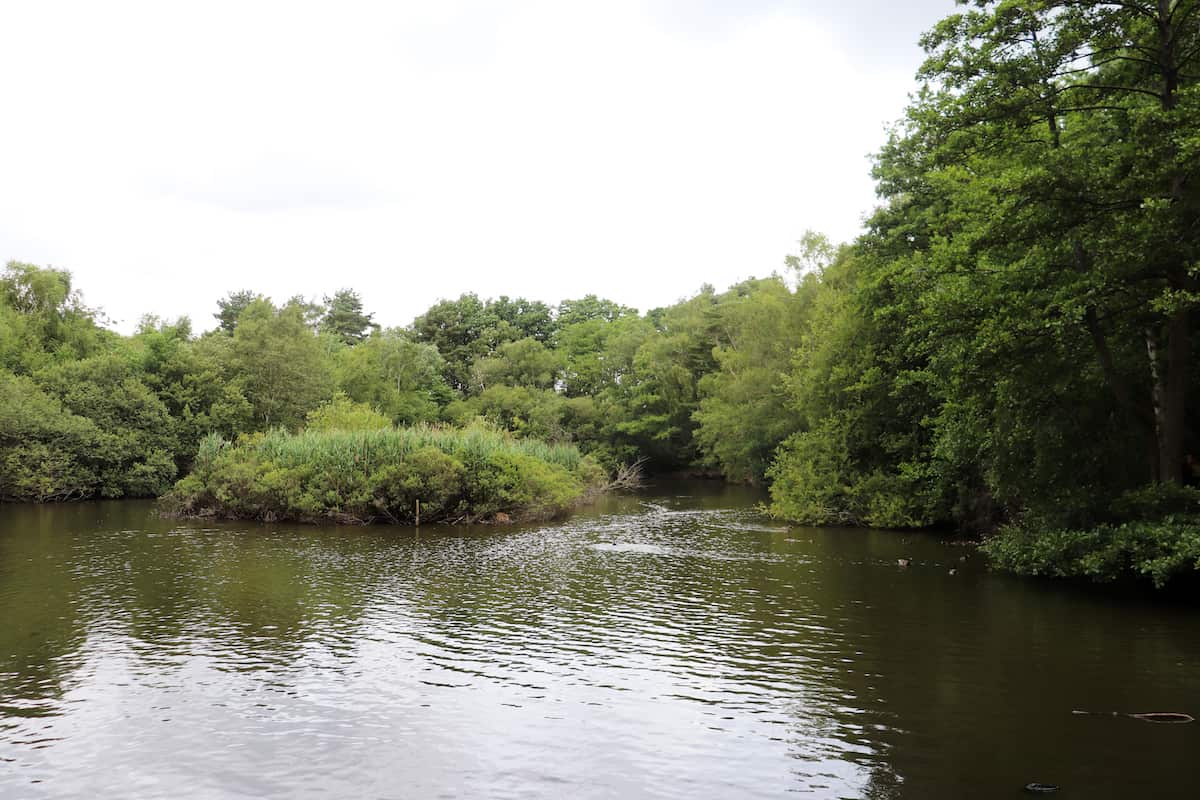 You can find out more about Lightwater Country Park over on their website and there's more information about Lightwater Country Park walking routes here. You can also find a Lightwater Country Park map here.