*This is a paid post
One constant in our lives since the children were born has been driving. They're used to going on adventures, trips to the shop and going to school sometimes by car too but how would the children feel about learning to drive themselves? When Admiral's Young Driver got in touch, and asked if LP would like to try driving for herself it was an opportunity not to be missed.
The Young Driver classes let children get behind the wheel. Over elevens get to drive a real car and those aged five to ten get to drive a specially designed electric car – complete with pedals and steering wheel.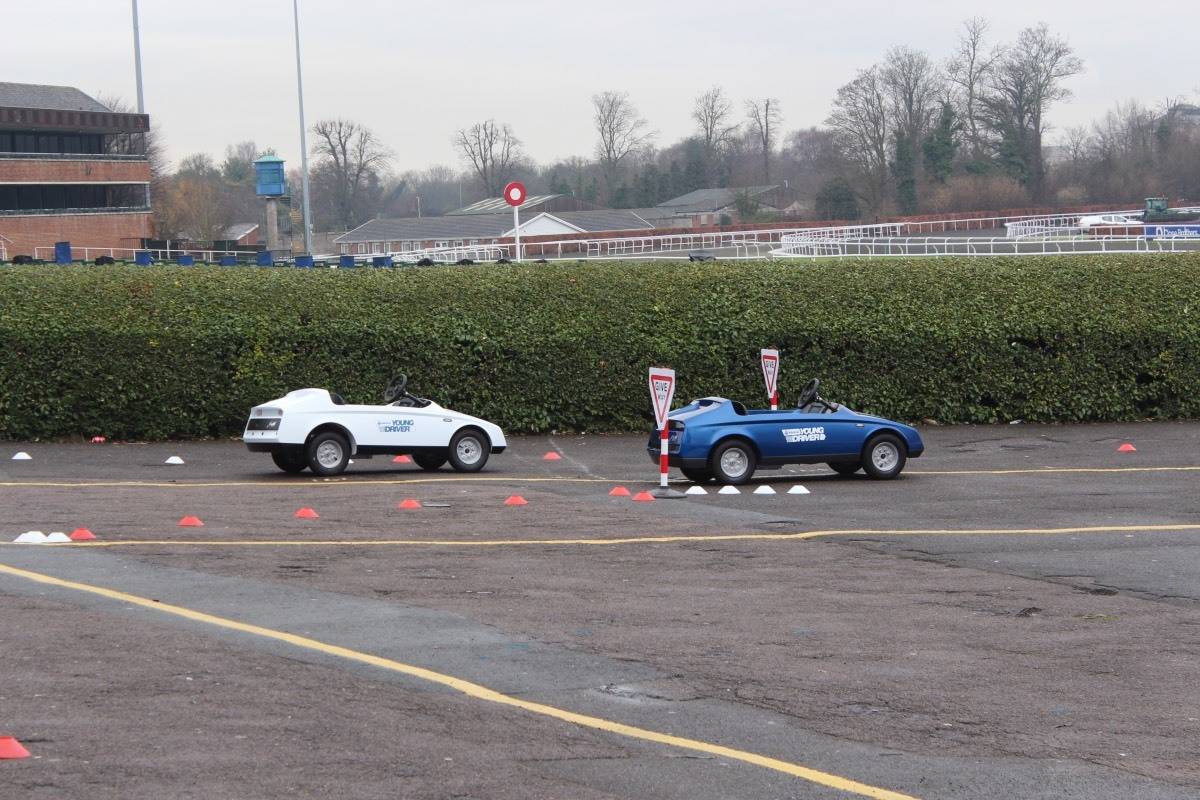 The lessons are tailored to the child's age and at completely safe off road environments. We were booked on a lesson at Kempton Park racecourse and were impressed with how the pop up session was laid our – with cones set out to show different roads and obstacles.
We arrived about ten minutes before our session – enough time to check in and fill out a form – usual health and safety stuff as well as a disclaimer to say that if photos were taken by staff they could be used for marketing purposes.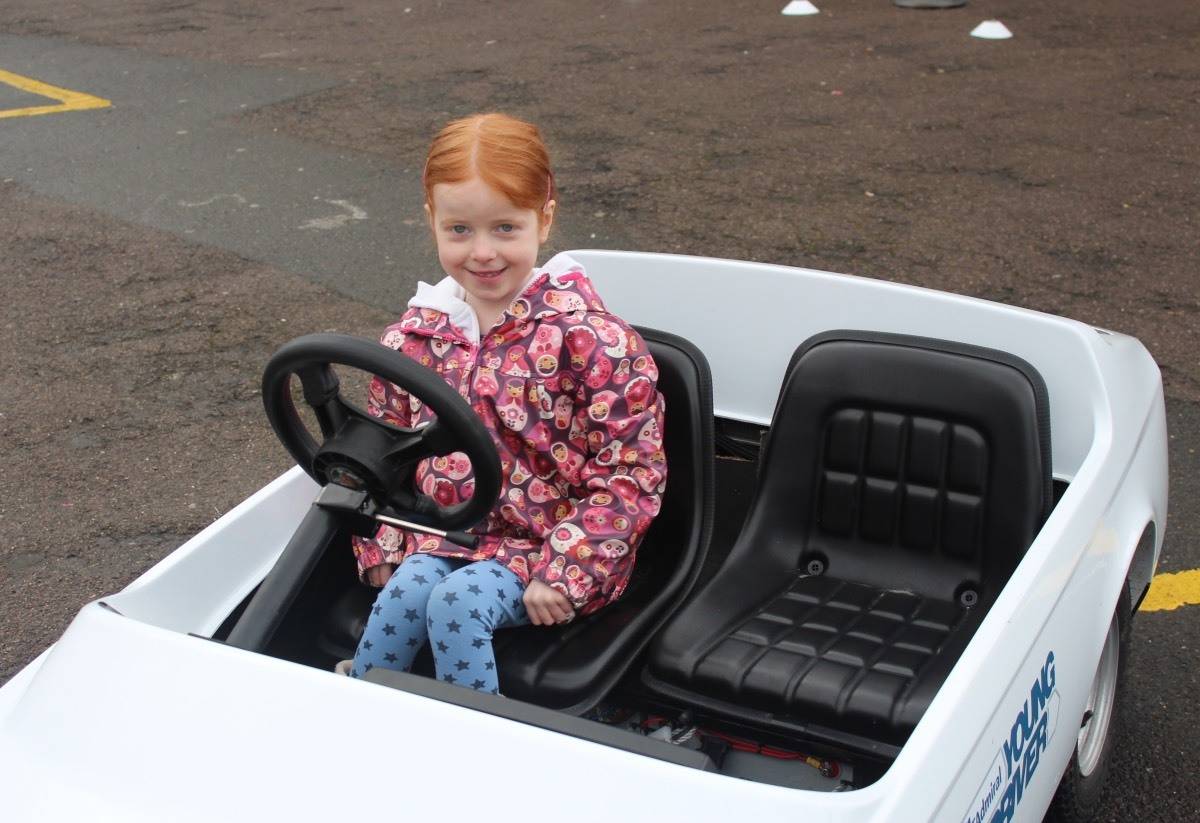 It was then time for LP to climb in a car with an instructor who talked her through the basics of using the car – foot on the pedal to accelerate and foot off to stop. She was also taught steering and shown the outline of the road and before I knew it they were off!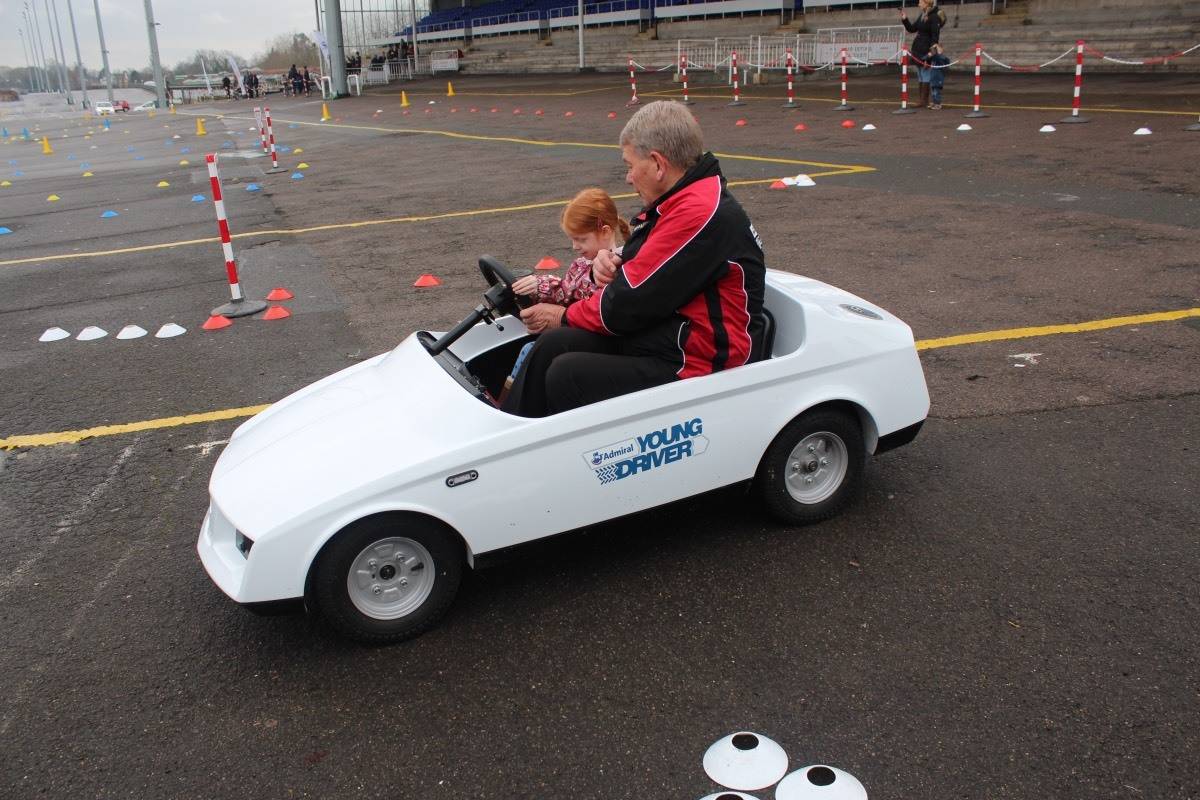 The instructor guided LP around the track – an oval and then a crossroads complete with a roundabout in the middle. I could tell she was really enjoying it and the instructor seemed quite pleased with how quick she was picking it up.
It was then time to swap seats and I got to ride alongside LP. The instructor walked around the course next to us, giving LP directions and pointers which really helped as it meant I didn't need to be telling her what to do – as I've never taught anyone to drive – and I could just sit back and enjoy the ride.
A great aspect of the lesson was that the instructor had a remote control for the car, being able to stop the car from a distance if LP lost concentration or went the wrong way. This made me feel like both LP and I were completely safe at all times and although there were two cars running at the same time there was always a really safe distance between the cars – as well as stop signs and a one way system, usual traffic controls that helped keep everyone safe and having as much fun as possible.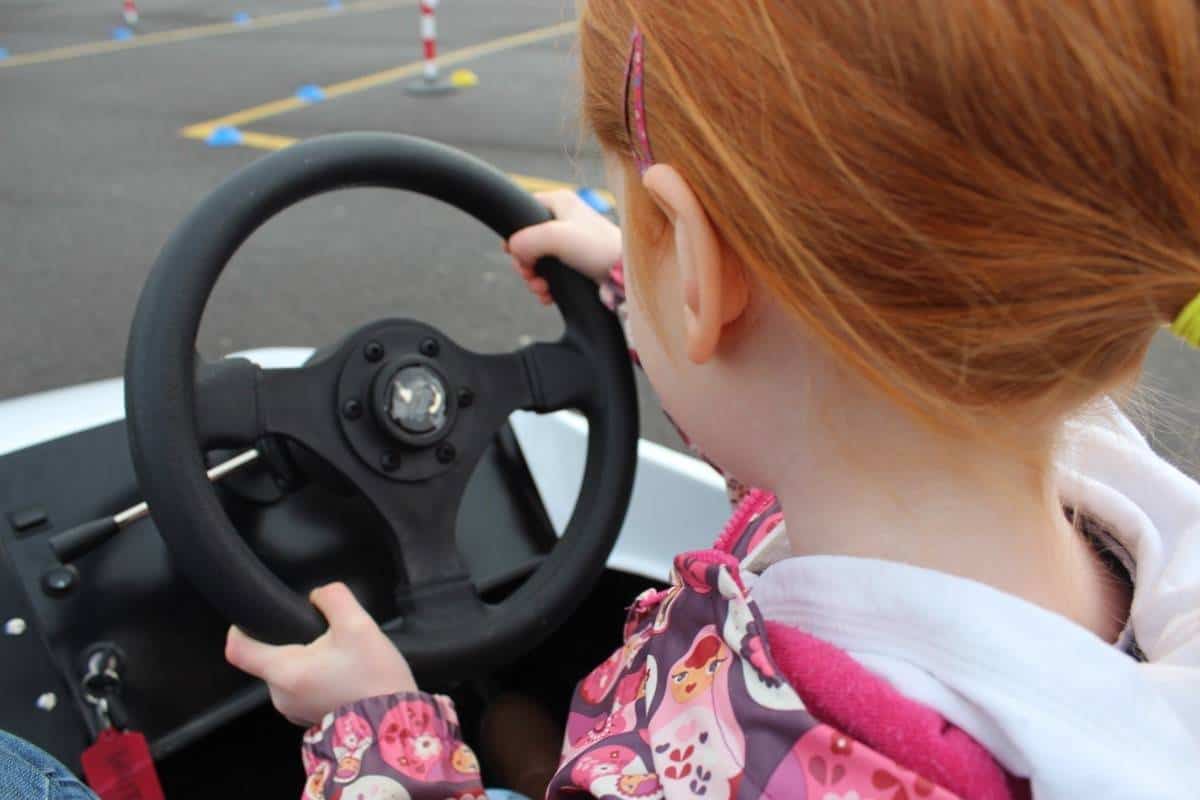 The session lasted for twenty minutes and LP loved it. She was given a driving licence at the end and her only negative was that her hands got cold – she'll wear gloves next time!
Young Driver is something I wish had been around when I was younger. It's given LP the confidence to try something new and seeing teenagers drive real cars has got her excited for the future. I found learning to drive so difficult – going from having no driving experience to being out on the roads with an instructor was pretty terrifying and Young Driver prepares children for being behind the wheel in years to come.
I love what a safe environment Young Driver creates to not only let children have such a fun experience and try something new but also learn a skill that they can use in years to come. LP had a great time and I'm sure she'll be asking to go again in no time at all.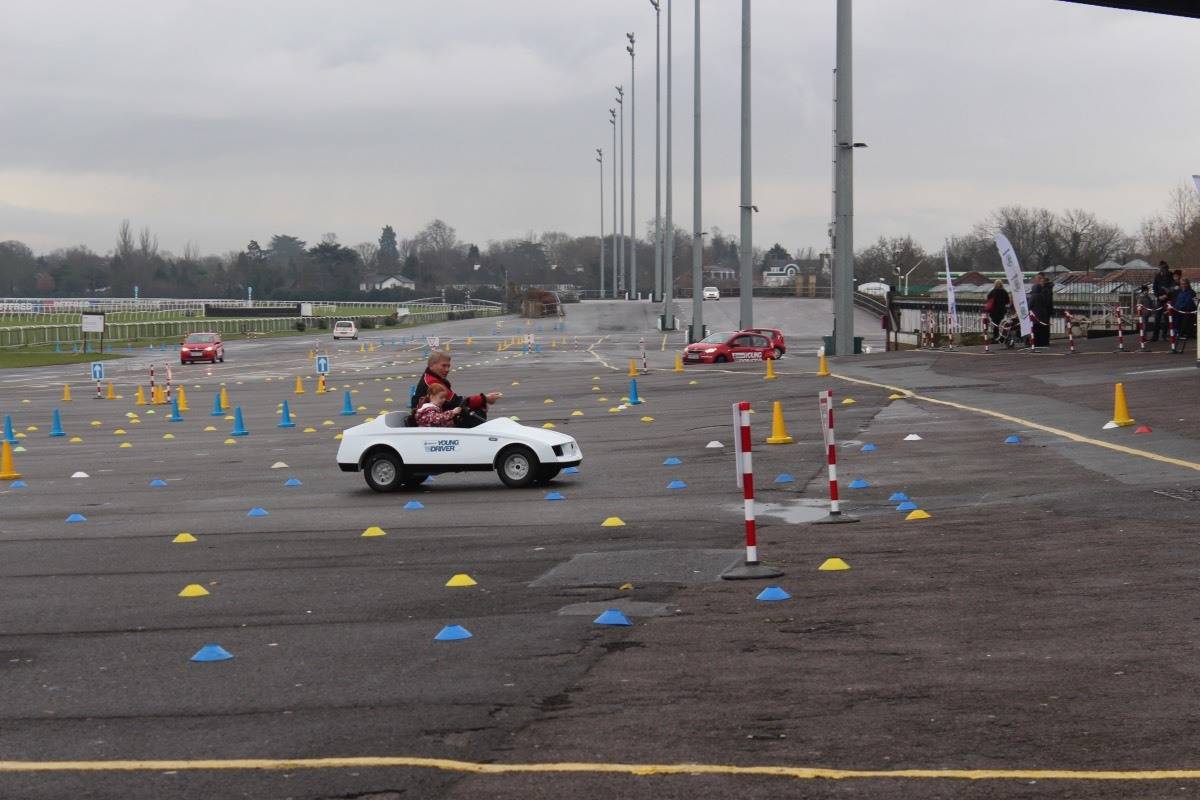 Young Driver have sessions across the country and they all vary in price depending on the child's age and the type of lesson they have. A Young Driver lesson like LP's costs just £19.95 and I think it would make a fantastic gift for any child. Here's a little video we made of the experience: