Last Sunday we went to Frensham Little Pond in Farnham, Surrey for the first time. It's a beautiful place, not too far from where we live and a great spot for getting some fresh air or walking a dog. The site is managed by the National Trust and they have a great Frensham Little Pond family trail to follow too.
Parking at Frensham Little Pond
We drove to Frensham Little Pond and there are a couple of car parks to choose from – the Priory Lane car park where we parked or the Frensham Little Pond car park. Priory Lane is free to park but the Frensham Little Pond car park is run by the National Trust and is chargeable but free for National Trust members.
Next to each car park are Frensham Ponds maps with a sign advising you to take a photo. This is just what we did to aid our navigation whilst following the trail.
The Frensham Little Pond cafe
As soon as you get to the main pond site from the car park you find the Tern Cafe. Situated on the north side of Frensham Little Pond, the cafe is open seven days a week and serves a range of refreshments from hot and cold drinks, sandwiches and bacon rolls to ice creams in the summer.
The Frensham Little Pond trail
We found the Frensham Little Pond trail on the National Trust website and decided to follow it, taking us all the way around the pond in a lovely loop. The trail isn't signposted at the site but you can save the directions on your phone from the website.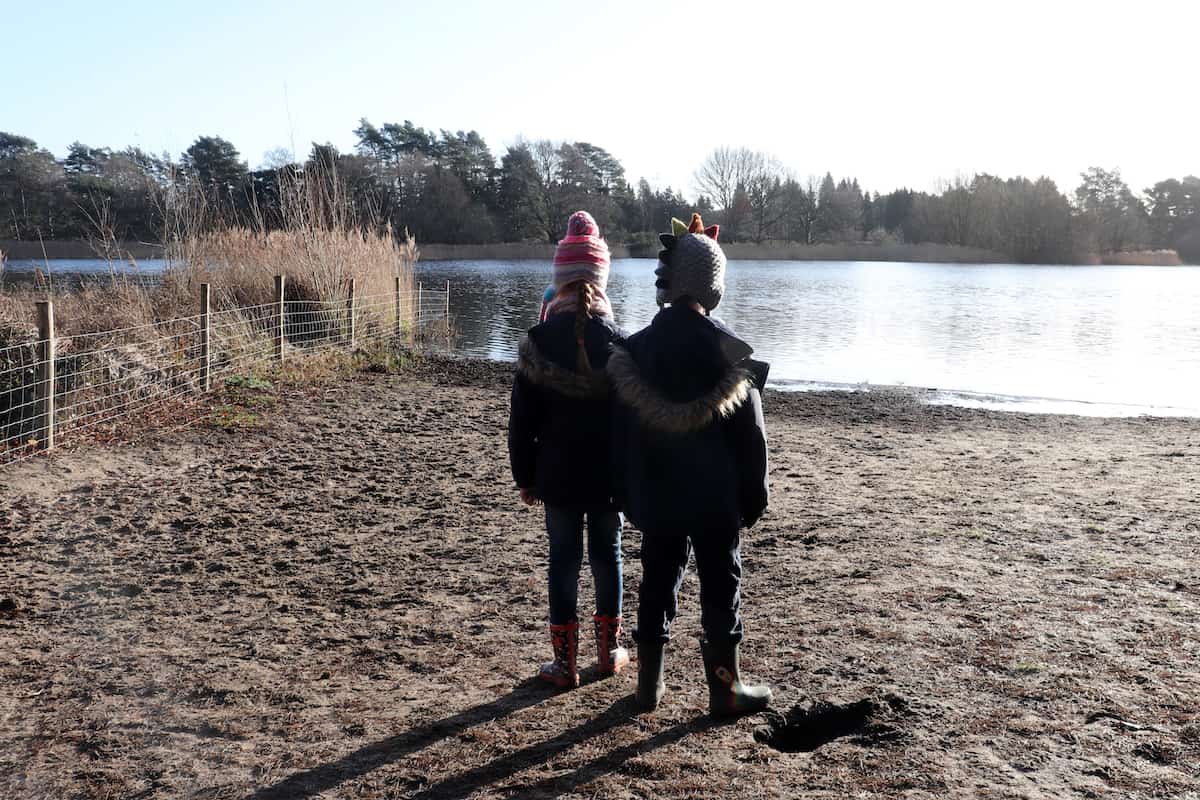 The trail takes you around the tranquil lake, up to Snowball Ridge, and back round to the Tern Café. The route has fairly decent sandy paths throughout, although they were quite muddy in places, but I can imagine it being lovely and dry in the summer.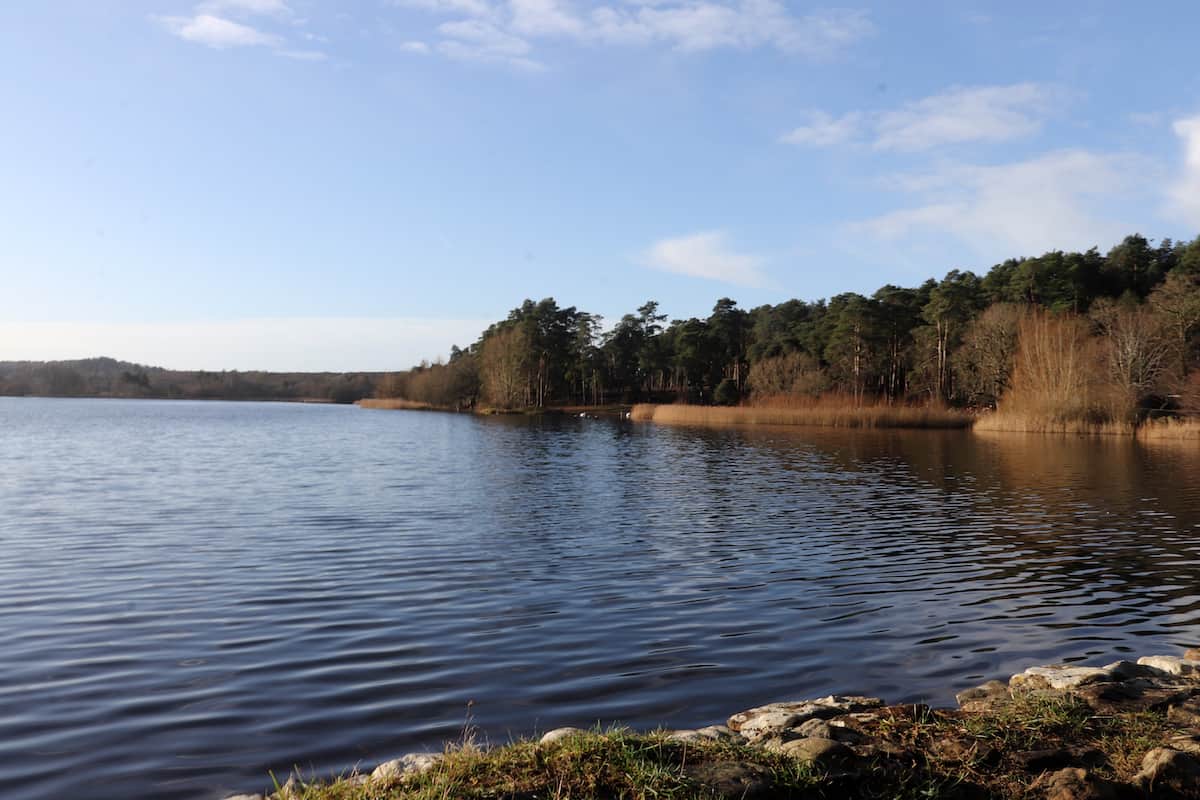 The Frensham Little Pond walk takes you through woodland, across Frensham common, over heathland and even over a boardwalk in one part. It's a really varied walk with so much to see that I'm sure even young children would really enjoy it – especially with plenty of puddles to splash in!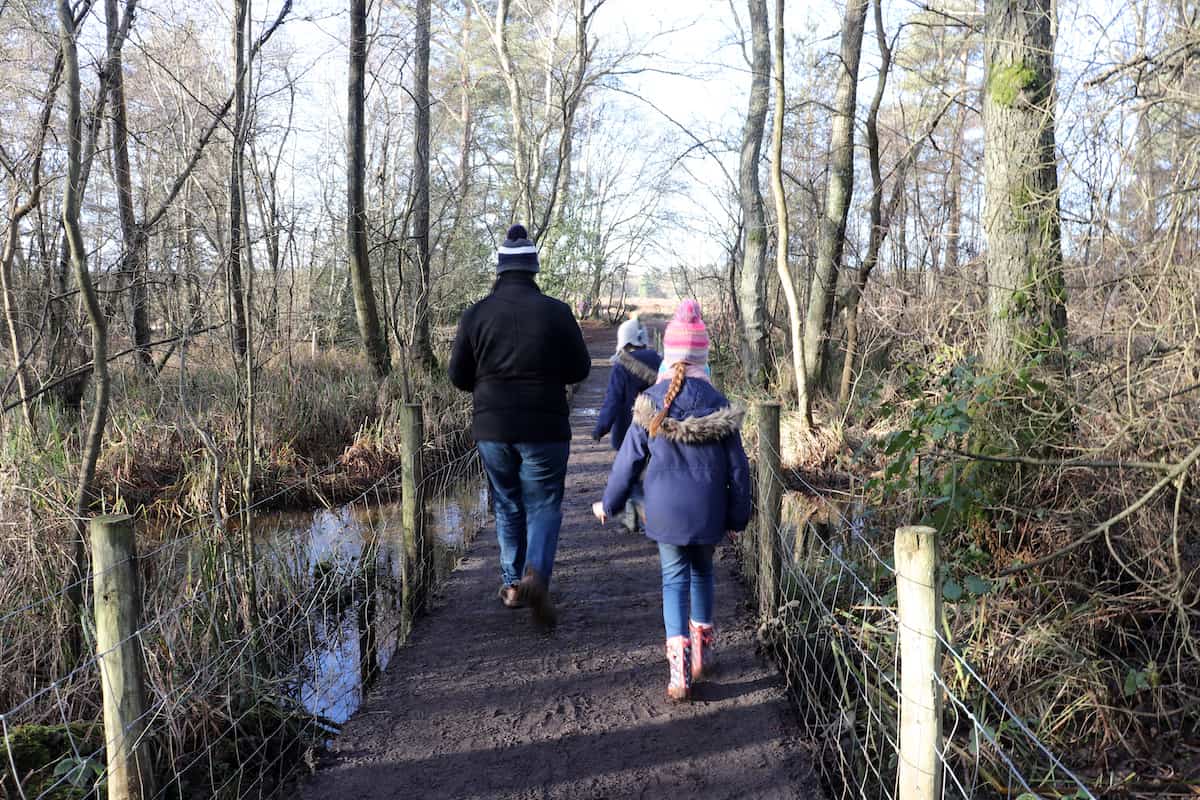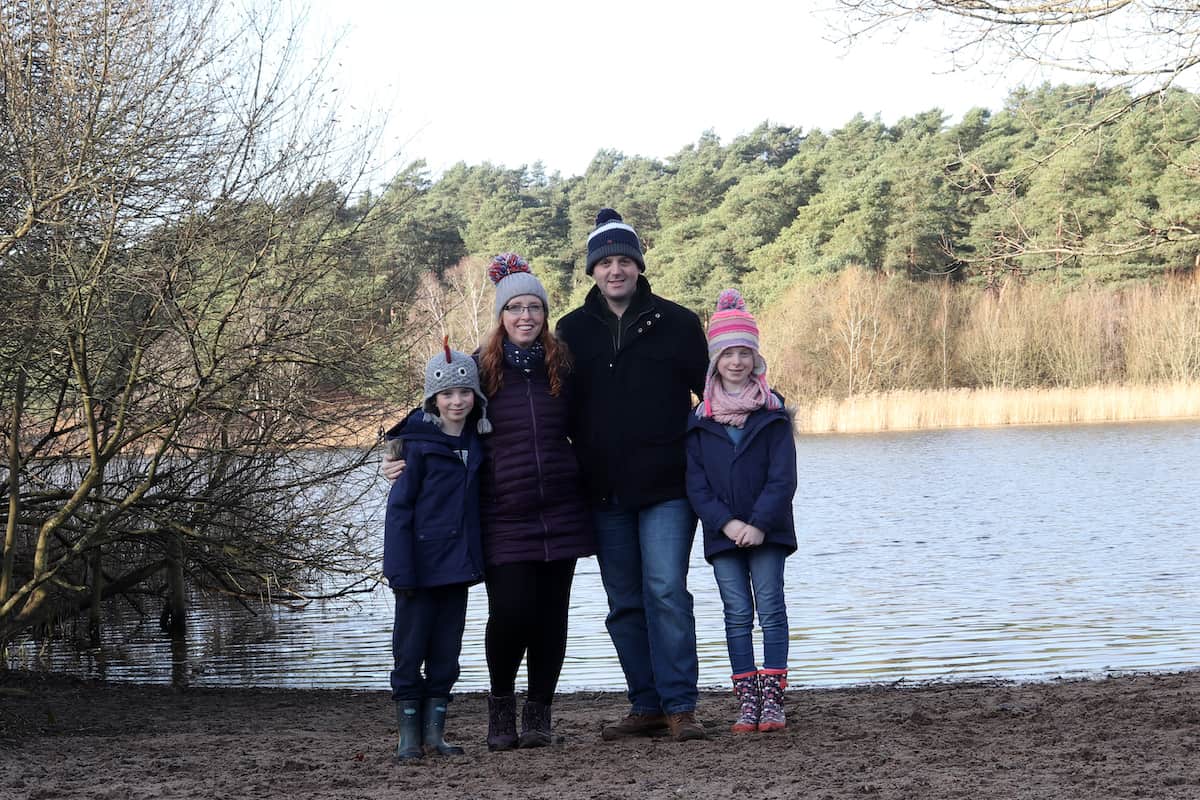 We loved the Frensham Little Pond trail. It took us past the medieval dam – created along with the pond in the 13th century, gave us the opportunity to see breeding water birds on their specially built rafts and showed us so many different animal habitats that we just wouldn't have noticed otherwise.
The trail also taught us so much – how the pond was drained during the Second World War to avoid being a landmark for German bombers attacking Aldershot and how it was used for tank training before being refilled after the war.
Frensham Little Pond is a great place to take dogs – with a few fenced off spots in the water where dogs can have a splash without disturbing the wildlife. There were also plenty of children on bikes although we loved walking – we always see so much more on foot! The trail finished back by the Frensham Pond cafe and at a little Frensham Pond beach where dogs were really enjoying the water.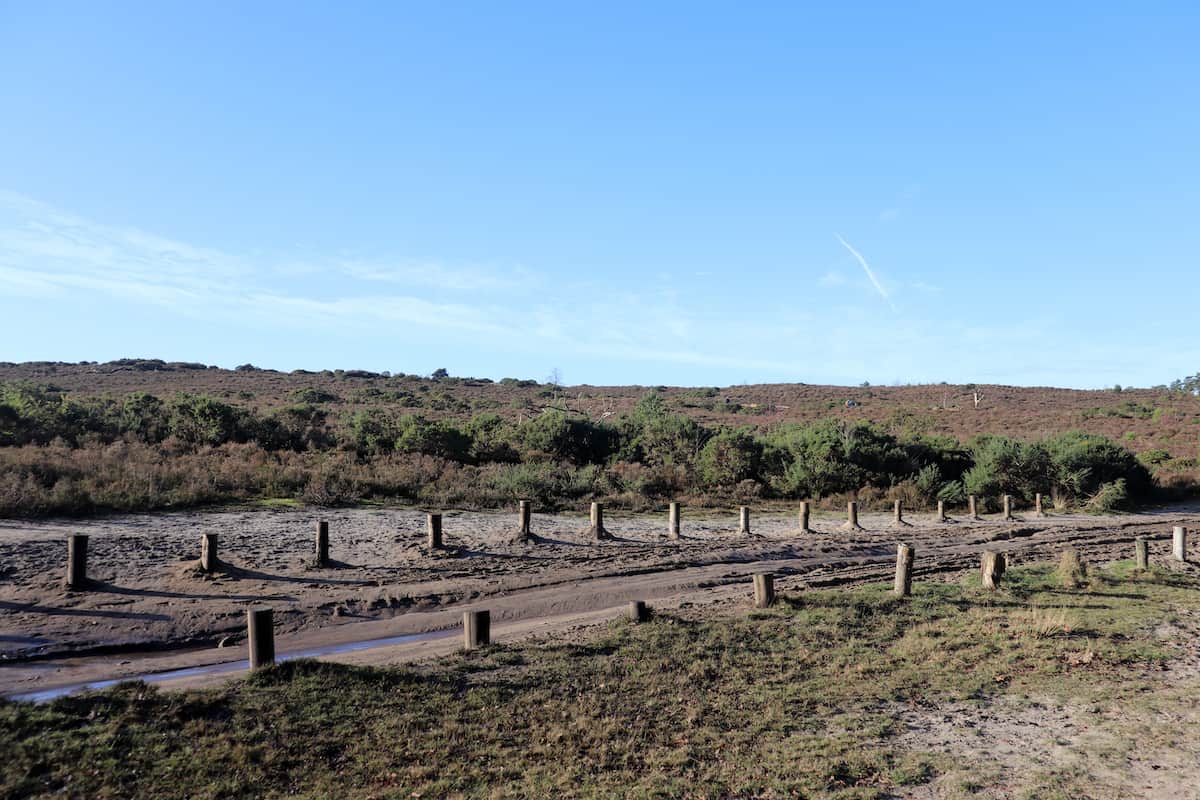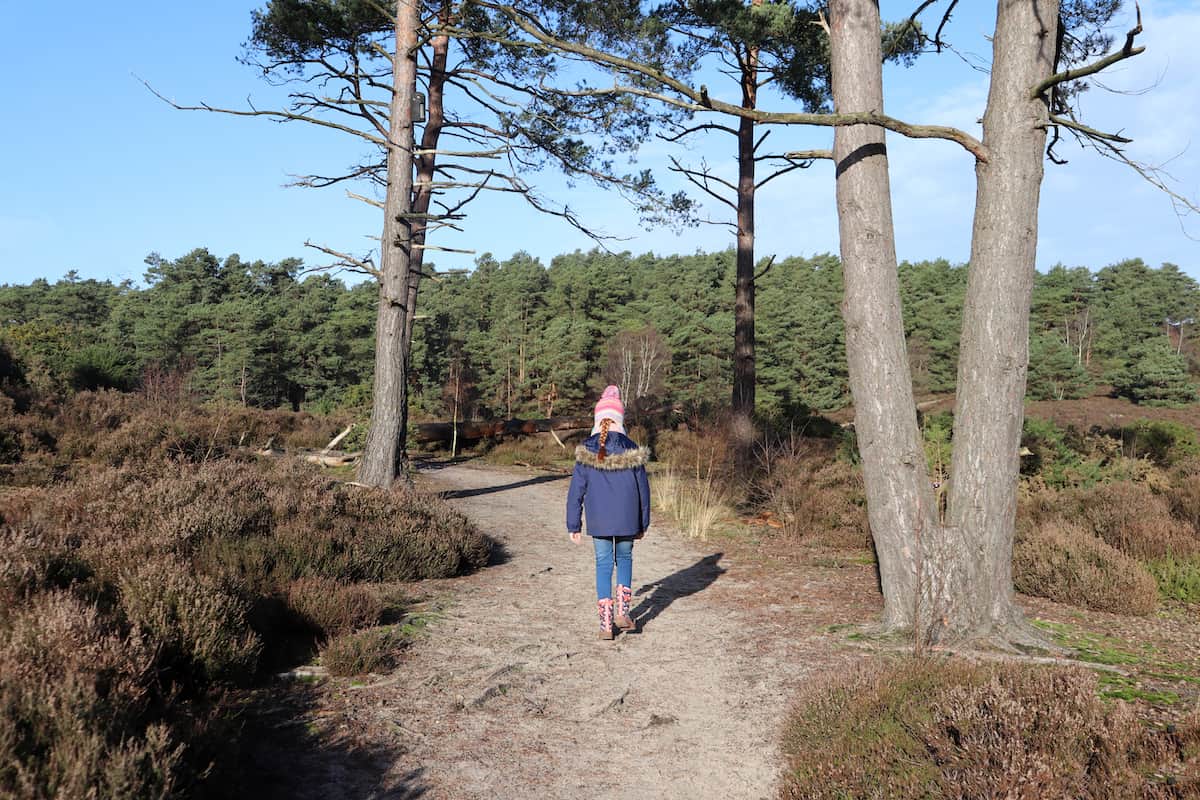 There is so much wildlife at Frensham Little Pond and although it isn't an official nature reserve, there are two nature reserves close by that are managed by Waverley Borough Council. Rowhill Copse north of Farnham and The Flashes, between Hindhead and Frensham which would both be great places to visit.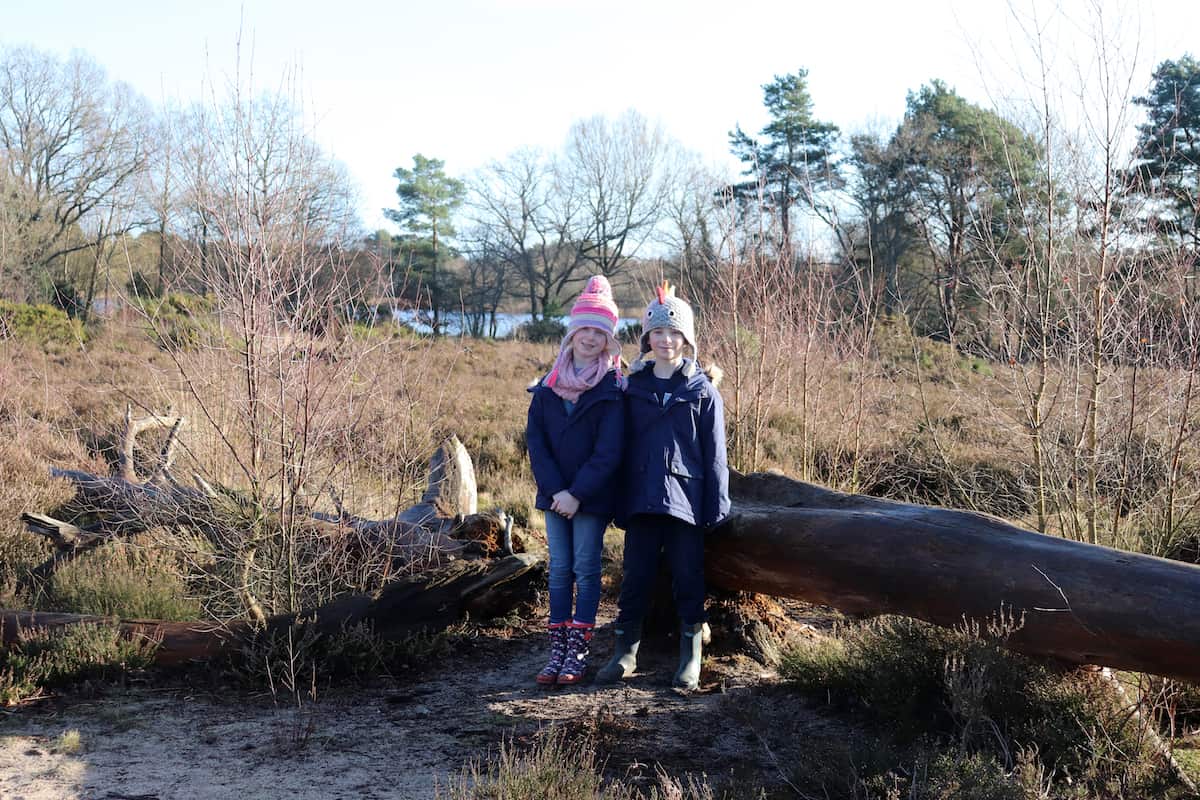 Our next trip will take us over to Frensham Great Pond, we just didn't have enough time to visit both on the same trip. If you're looking to extend your trip, you could also visit the Sculpture Park in Farnham which is about a five minute drive away.
You can find out more about visiting Frensham Ponds and check cafe opening times over on the National Trust website and you can read about more of our National Trust adventures and get inspiration for your next trip here. For reference, the Frensham Pond postcode for the Priory Lane Frensham Pond parking is: GU10 3BT