The children absolutely love going to visit Father Christmas over the festive season and although we have done a lot of quite big – and expensive – visits in the past there is nothing like seeing a local Father Christmas with family.
This year we went to the Pinewood Bar and Cafe in Wokingham for the children to have breakfast with Father Christmas, something they were looking forward to for weeks.
The Pinewood Bar and Cafe has such a community feel to it. It's the perfect place to meet up with friends or family, have breakfast or tea and a cake or a drink in the evening. It has a really homely appeal and really is like a home from home – making it the perfect place to meet Father Christmas.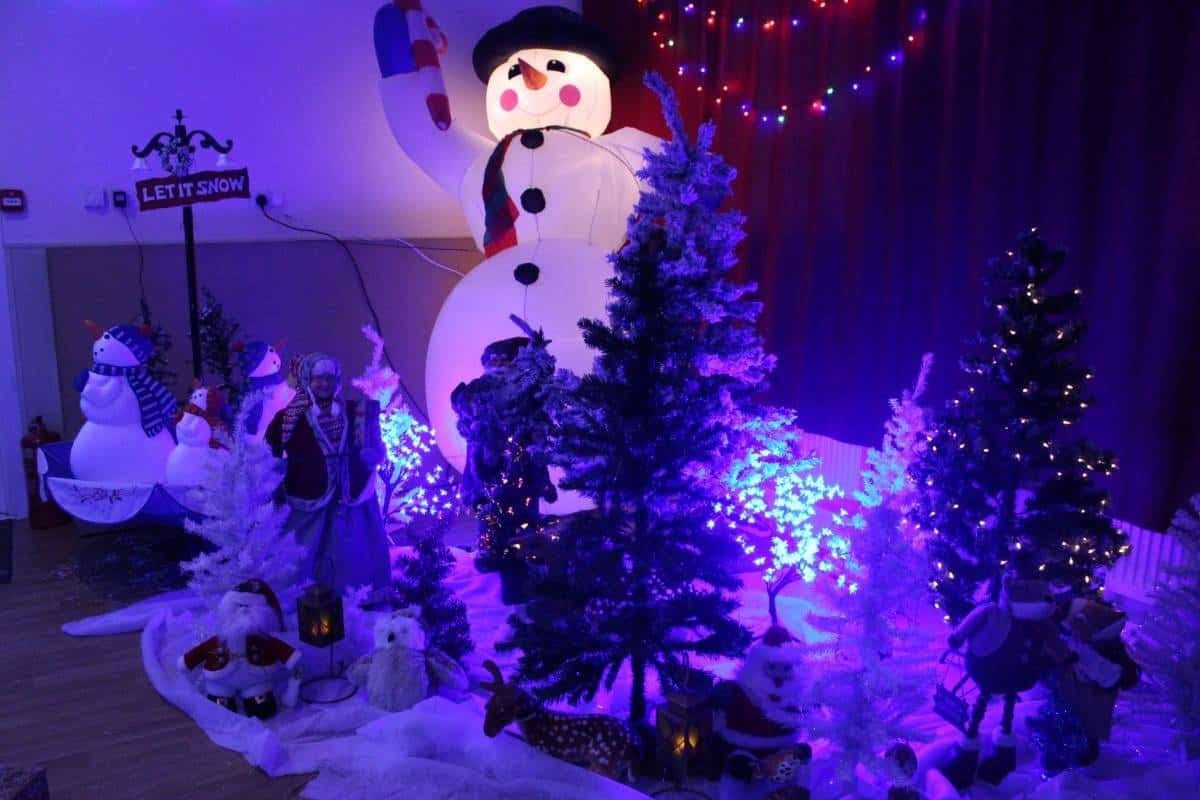 Breakfast with Father Christmas starts with the children sitting down to breakfast in a nicely decorated hall. There are lights, Christmas tree and decorations everywhere. The children pre-ordered breakfast arrived really quickly and they loved pulling crackers whilst they ate.
For breakfast the children had a choice of three items from the list of cooked options and a glass of fresh juice too. It was a good sized breakfast and they really enjoyed it. Whilst they ate Father Christmas chatted to them, read jokes from the crackers and asked them about their Christmas preparations. LP and Little Man loved it.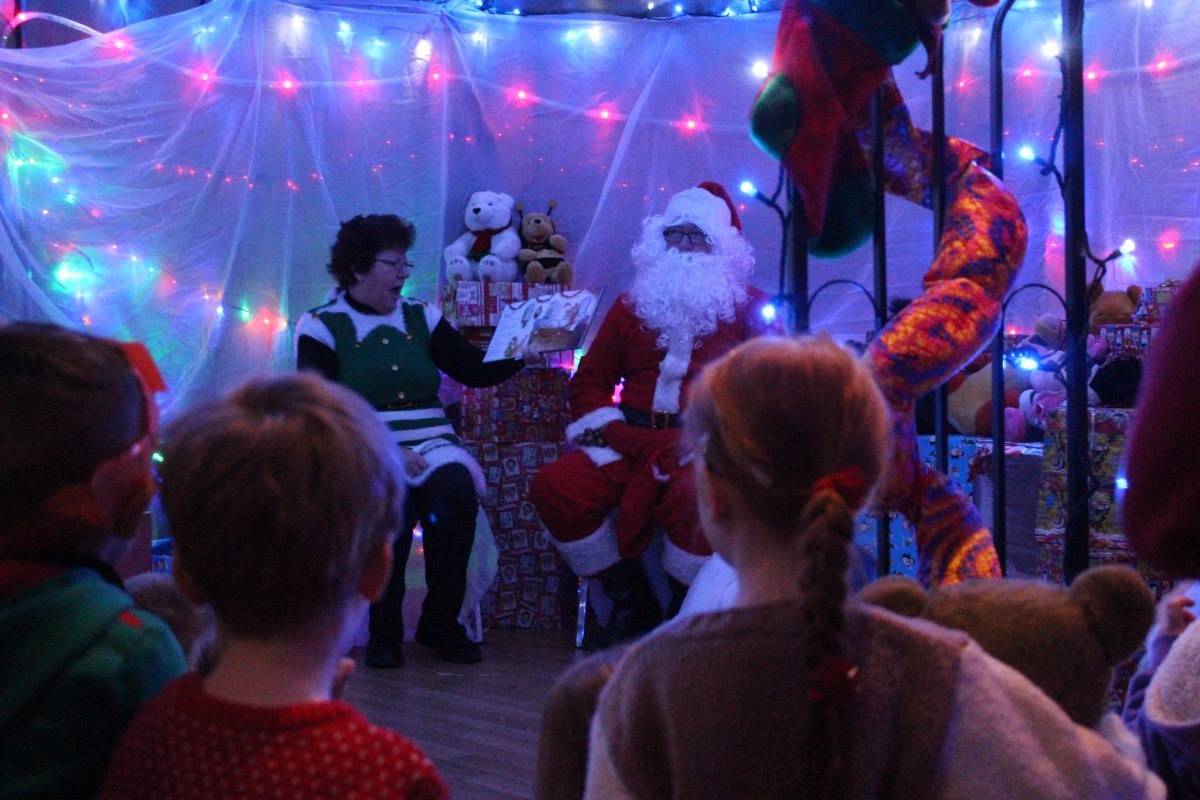 After breakfast the children were read a festive story by one of Santa's helpers and then got a gift wrapped book and chocolate treat from Father Christmas. Whilst this was all going on the adults were treated to mulled wine and mince pies.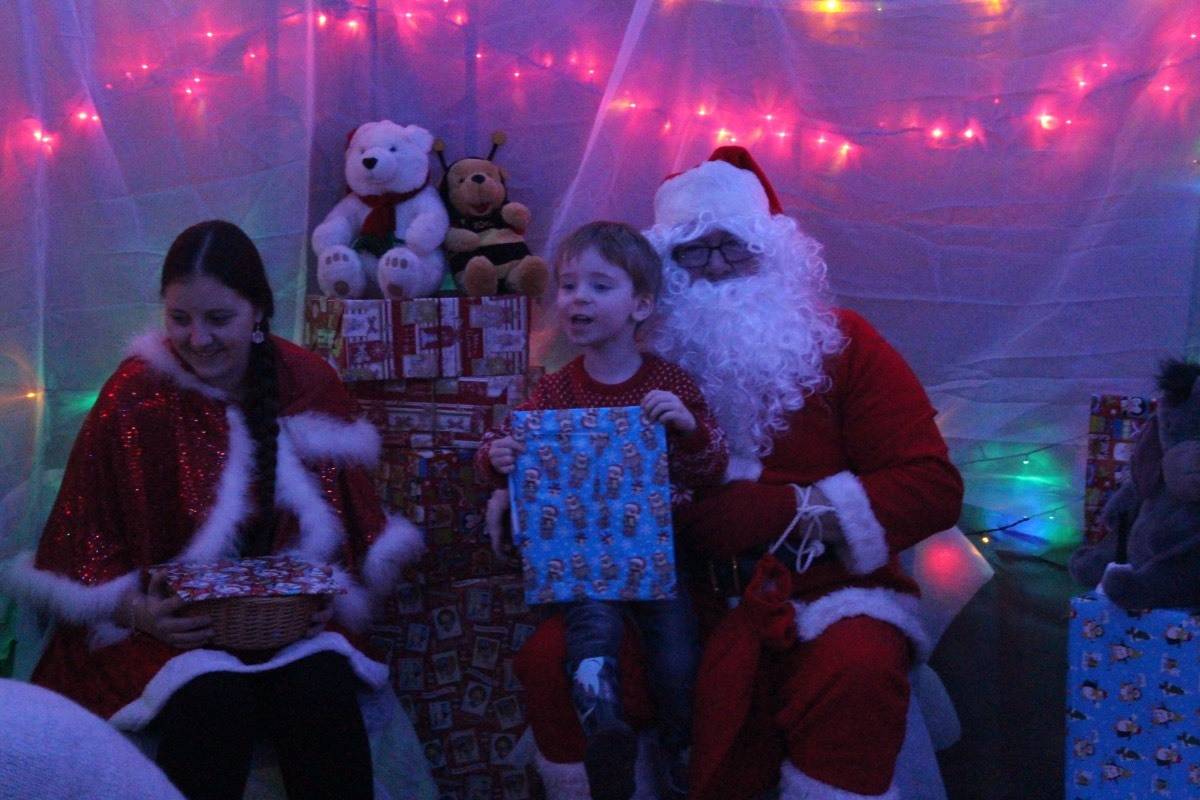 The breakfast with Father Christmas at the Pinewood Bar and Cafe is on for just a few days in the run up to Christmas and costs just £10 per child for breakfast and the whole experience. LP and Little Man had a great time and it was lovely for Dave, their grandparents and I to watch. We also bought an awesome breakfast for the adults afterwards – rounding off the event nicely.