This month has been a lovely month for LP and Little Man. They have spent so much time together, mainly in the garden, and have loved playing together, laughing together and just being together.
All of this month's photos were taken on our visit to the Historic Dockyard in Portsmouth which was a lovely day out. Dave and I spent the day watching the children together. It couldn't have been better.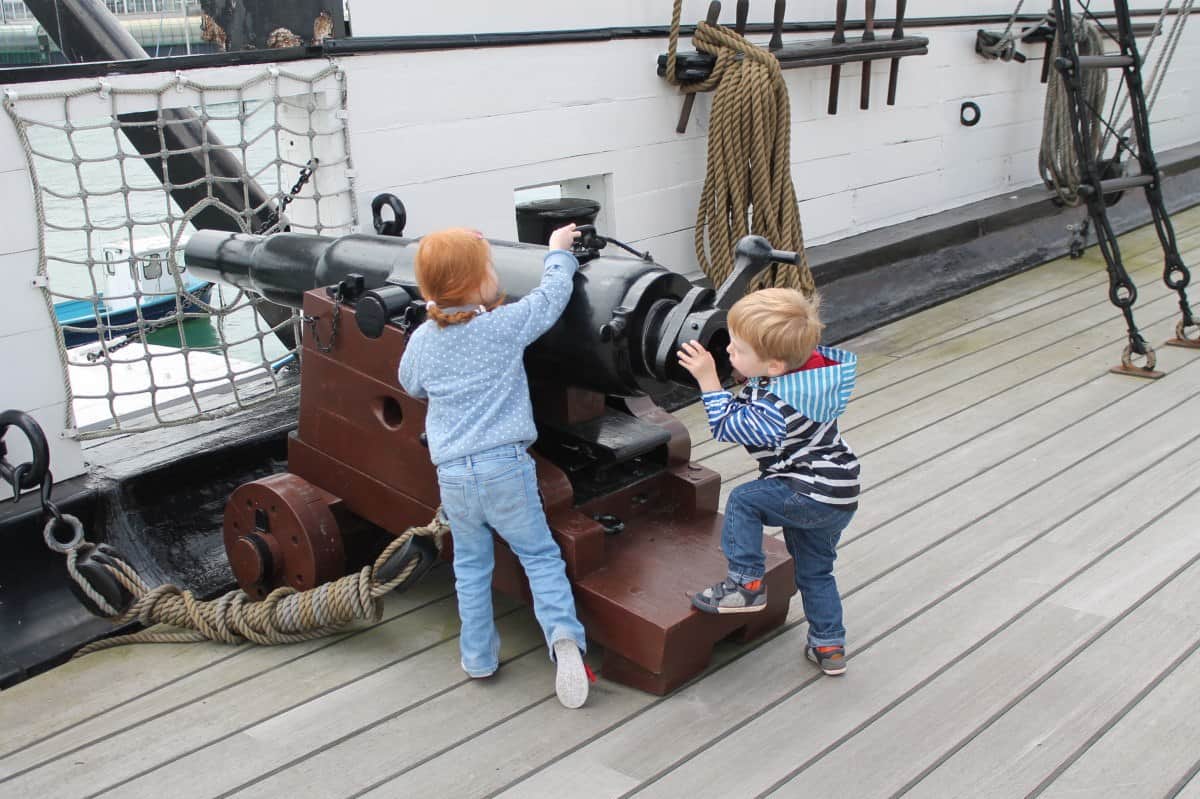 As each month goes by the children can play together more, they understand each other better and they learn to communicate better – sharing, taking things in turns and helping each other. Each month our lives get just a little easier as their bond grows and as they both get older.
I still remember back to this time two years ago, when Little Man was a couple of months old and we spent the summer in a blur of sleepless nights, constant feeds and exhaustion. Last year Little Man was just starting to walk and he played as much as he could but couldn't do as much as he wanted to.
This summer Little Man is his sister's equal. He can do most things, even talking enough to get his point across and this makes him a ready playmate, her companion and her friend.
Writing this post each month makes me realise what a special thing LP and Little Man have, especially being so close in age. I am living the future I dreamed of when I first found out I was pregnant with Little Man and it is something I will never tire of. It was worth every moment of those difficult early days just to get to this point now – siblings, equals, friends.