11 years ago today I left work early to go and get my hair cut and then walked to Surbiton train station to wait for a train to arrive. The sun was shining, birds were tweeting and it couldn't have been more of a beautiful day.
I remember that day clearly. It was like any other and yet it is ingrained into my memory as much as the day that I got married or the days that I gave birth. I was wearing my favourite jeans, trainers and a vest top showing my tummy – as was the fashion. I had my denim jacket slung over my shoulder – rocking the double denim – and I got to the train station early, but not too early.
As the train pulled in and the people rushed to leave the station and get home I saw him. A man that would change my life. He was wearing a soft white cotton shirt, the kind that had been worn a lot but looked better the more it was worn, a brown coat and jeans. He looked pretty ordinary amongst the other commuters but to me he was anything but.
We went to the pub opposite the station. We had a drink and we chatted. I can't remember what we talked about, I can't remember what we drank, but I remember laughing, laughing a lot. I remember feeling so comfortable and I remember feeling happy. Oh so happy.
After that day we saw each other as much as we could. Every couple of days, as much as his shifts would allow. I had started speaking to him a week before over the internet, in that week we learnt a huge amount about each other and after meeting on that Thursday in July we were quickly everything to each other.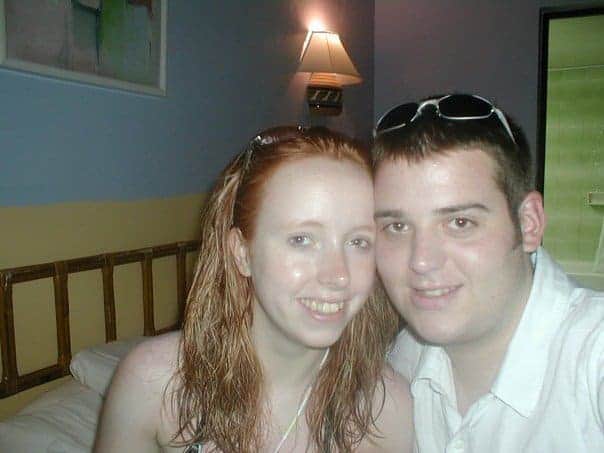 I loved Dave from the start. He knew me like no-one else and he understood me, accepted me and loved me back. He has now been my best friend for eleven years. He knows how to make me laugh when I'm having a bad day, he knows when to leave me alone and he knows the things I like. He gets me.
I often think back to that day, all those years ago. I think back to the first message he sent me online and I feel so thankful that our paths crossed and we found our way into each other's lives. Eleven years ago I met my best friend and he gave me a whole new path to travel down. Thanks to him I am now living a future that I never thought possible, a life I only dreamed of having and with a family I feel so lucky to be a part of.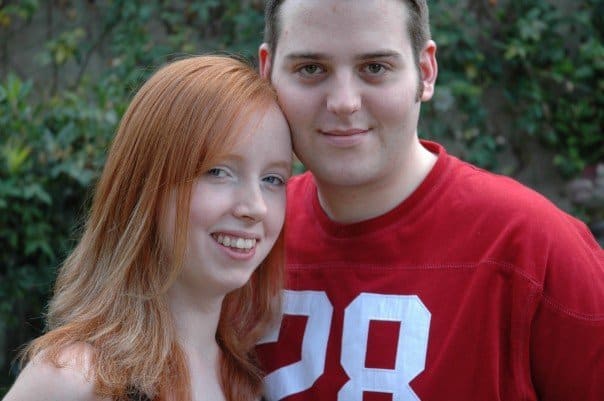 This day will always hold a place in my heart. It means so much. It's where my life began again and where our story started. 15th July 2004 was definitely the beginning of a whole new chapter.