Little Man is just full of milestones at the moment, his latest one is learning to climb. Little Man is no longer satisfied with just pulling himself up to standing, he now has to climb up on the furniture – Mainly LP's armchair but he has also climbed the whole flight of stairs a couple of times too.
If we catch Little Man before he starts to climb he will turn around and give us his best 'Who, me?!' look – Denying all intent to climb and crawling off in another direction!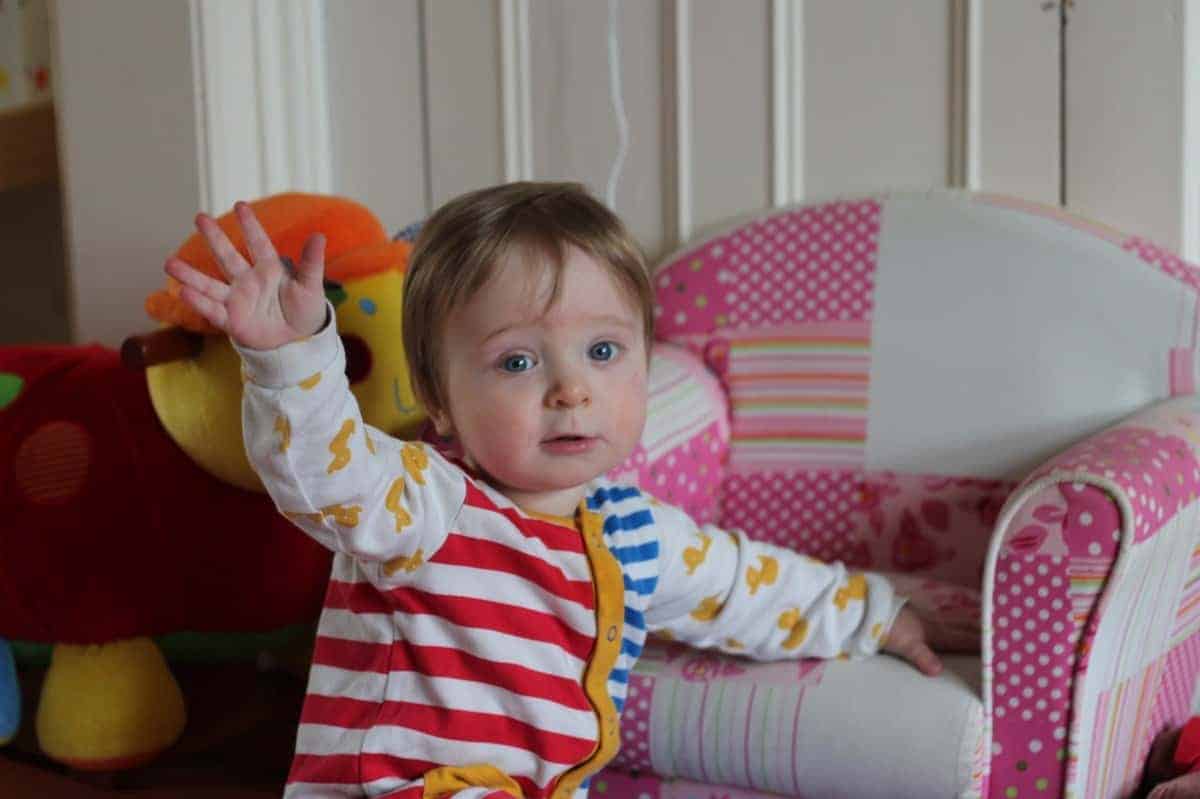 If we don't notice Little Man making a beeline for LP's chair, before we know it he's up, standing on the chair, reaching for everything on the shelves above – Something he sees his Sister do all the time when looking for her favourite movies.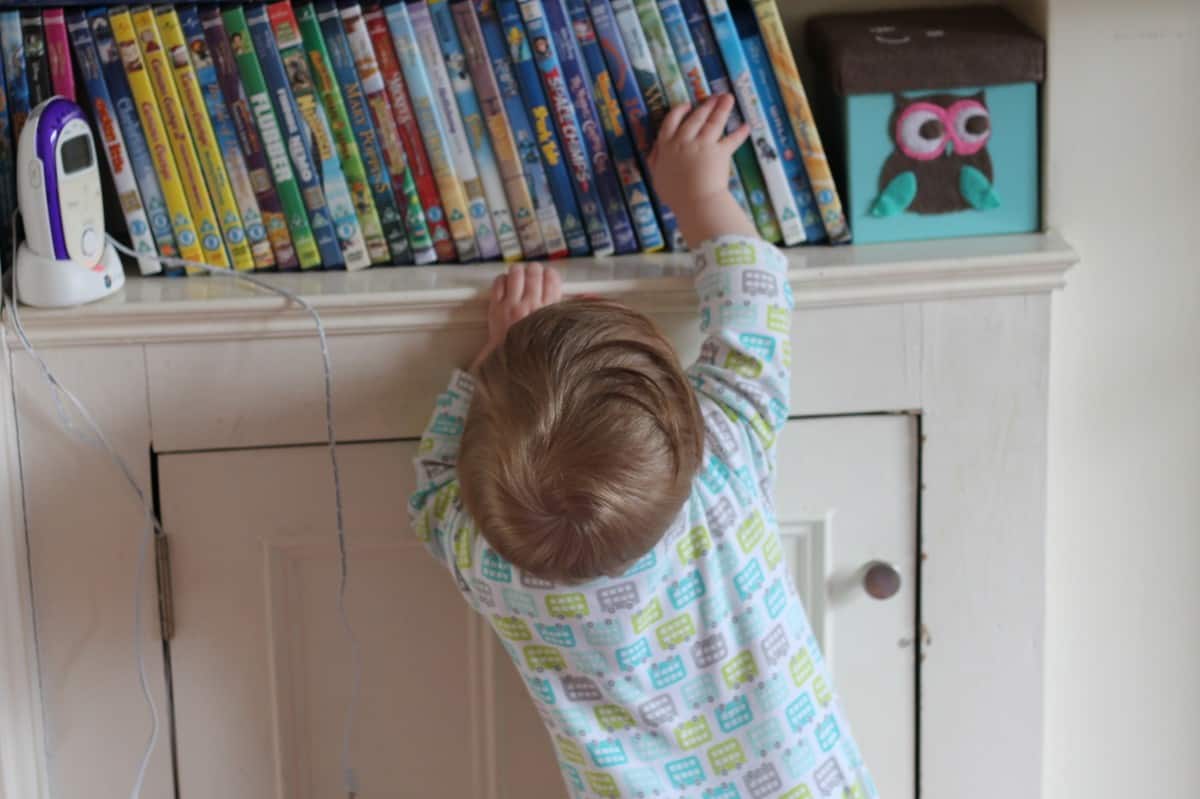 There will be the times where Little Man is caught in the act, found standing on the chair when we've turned our backs for a moment. The times where he'll be standing there, cocky as anything, standing on one leg or holding on with one hand – sometimes both, looking so incredibly cute, so grown up and scaring the hell out of me all in one go!
For our Little Man, the only way is up! I now have to watch him like a hawk and his playpen is definitely being put to good use now – I cannot leave him alone for a second!