Back in February LP visited Butser Ancient Farm with her school for the celts and romans topic. It's a farm about an hour from where we live in Petersfield on the Hampshire West Sussex border and she had a fantastic day, talking about it constantly ever since. So when we asked where she'd like to go for her birthday day out she chose Butser Farm, wanting to introduce her family to somewhere she loves so much.
When we arrived we were given a warm welcome and the farm was explained to us. We were given a map, activity sheets for the children and went right on our way.
Butser Ancient Farm is described on their website as a unique experimental archaeology site featuring archaeological reconstructions of ancient buildings from the Stone Age, Iron Age, Roman Britain and the Anglo-Saxon period. The farm is set out in a loop so you can easily work your way around the site without missing anything, something the children really liked.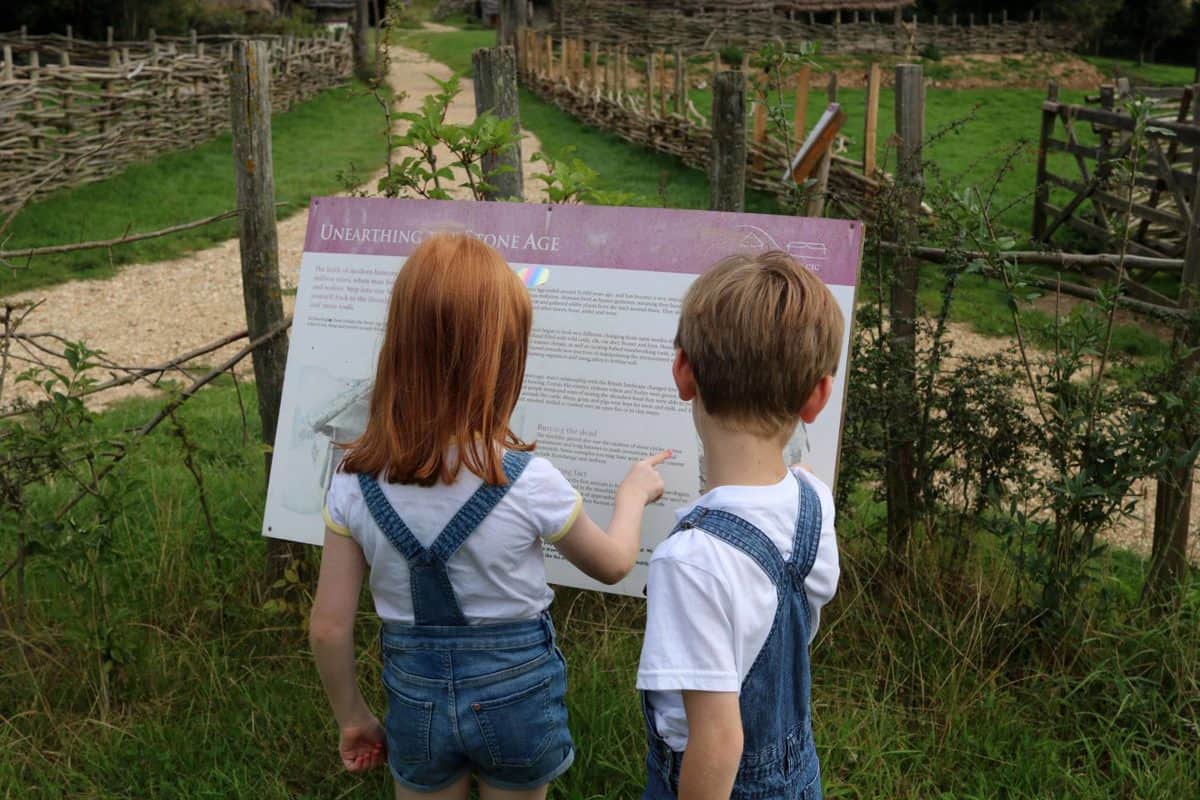 The Butser Farm buildings are internationally famous and have appeared in so many movies and TV shows – most recently the Horrible Histories movie. The children were so excited by this as they'd seen the film the previous week and were pointing out so many scenes from the movie as we walked around.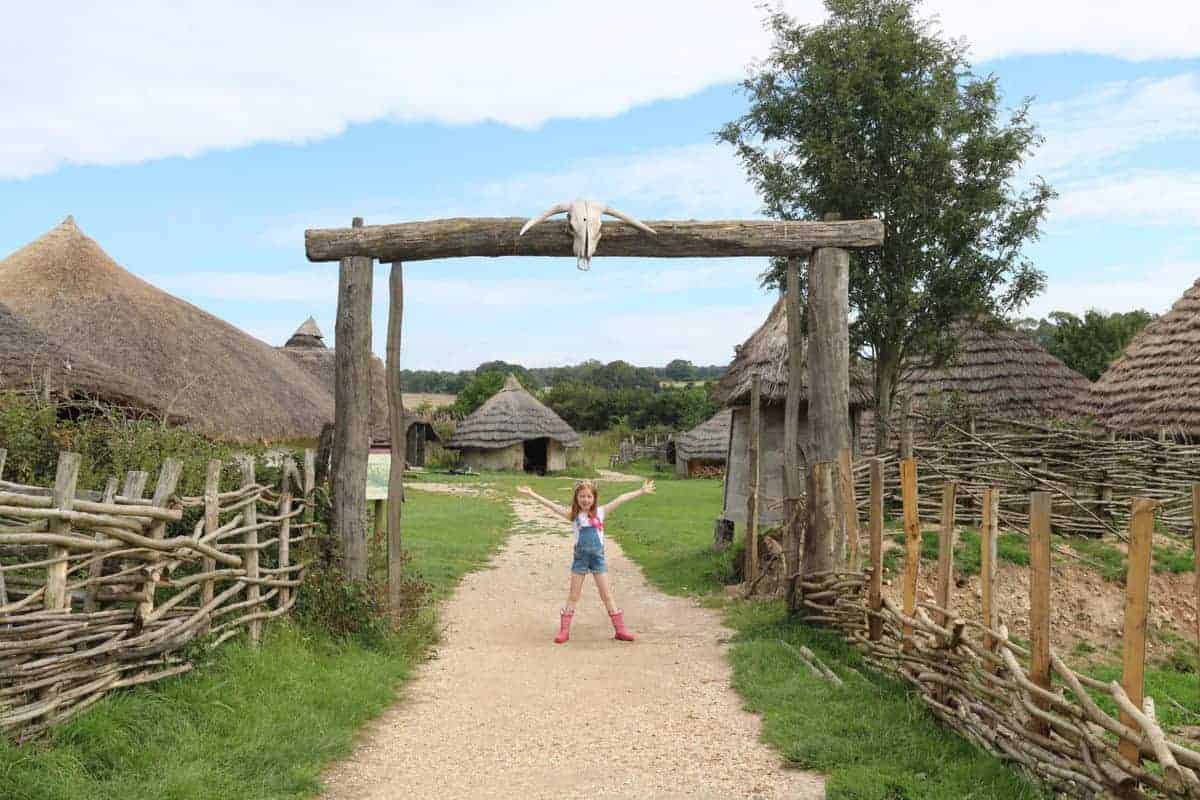 As we walked around the site we were taken on a trip through history. We started in the Stone Age and worked our way through the Iron Age, Roman times and the Anglo-Saxon era. It was incredible and the transition was so natural between the ages too, everything flowed so nicely.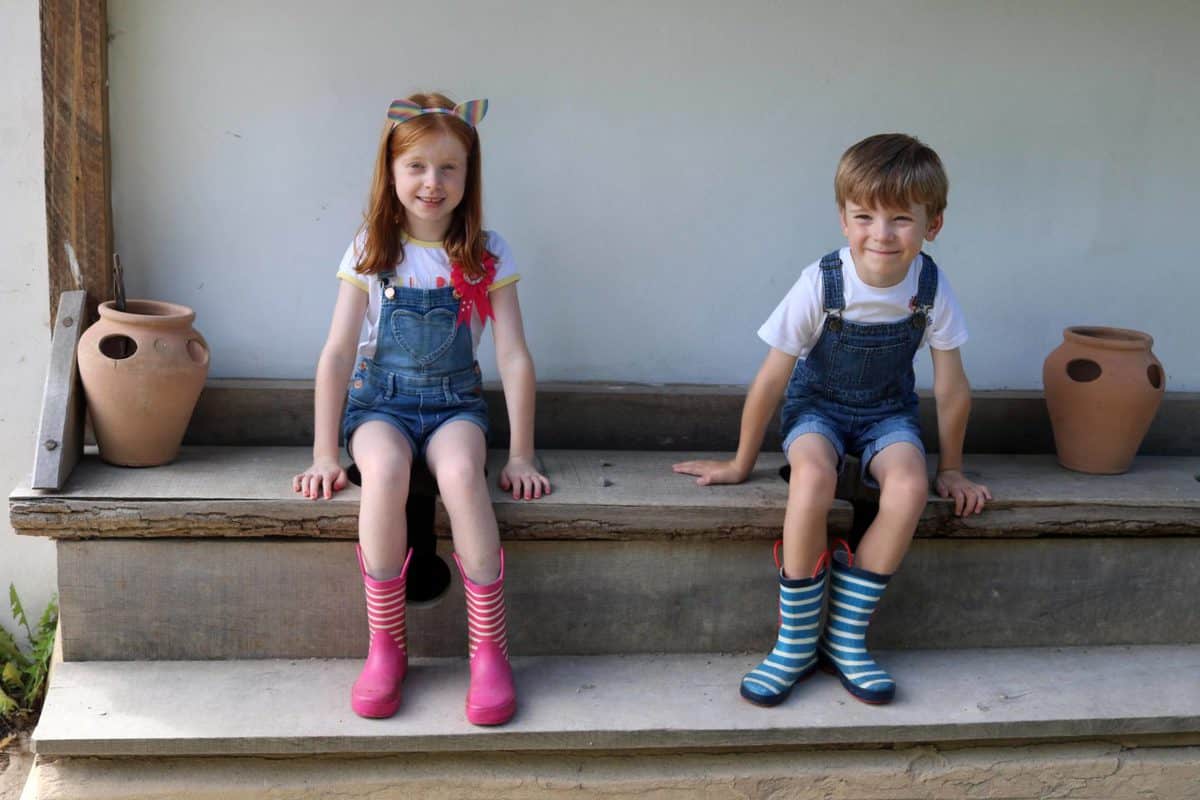 There were so many different buildings from the different ages complete with interiors – seats, cooking implements, working fires, looms. Everything was set up to be how it would have been back in that era and it was incredible to experience.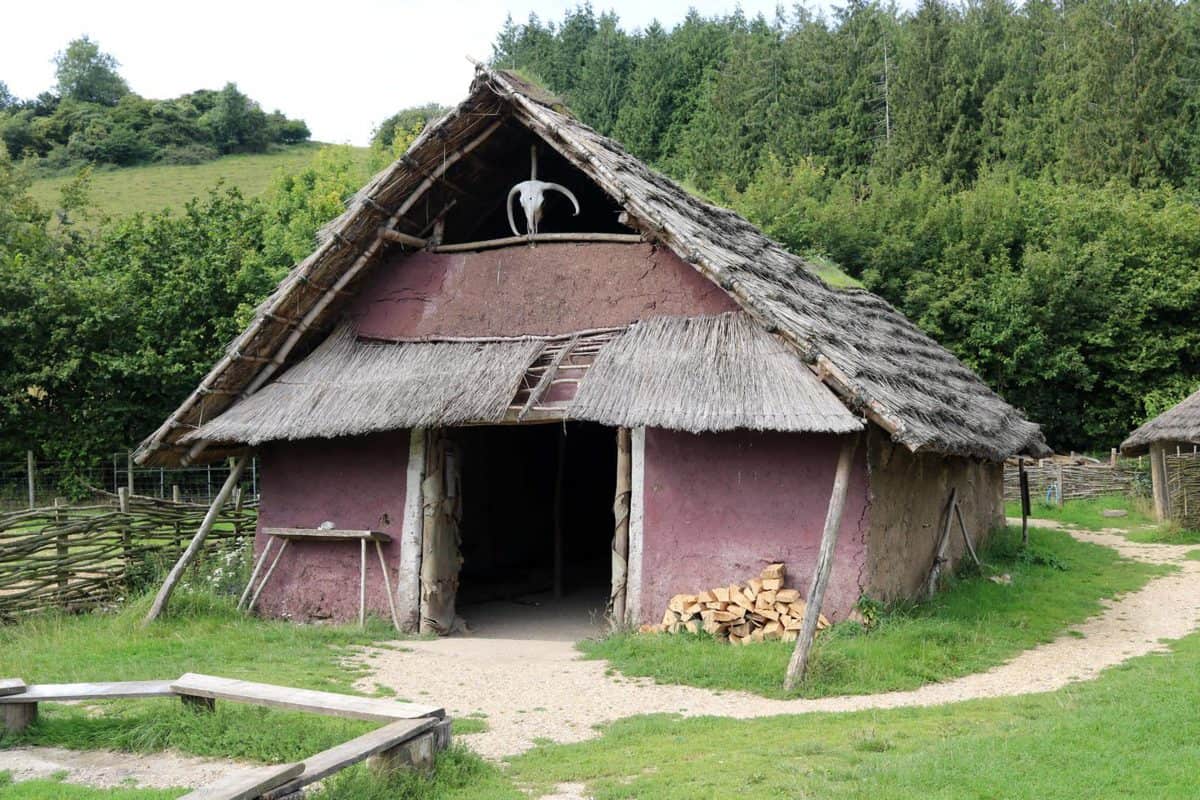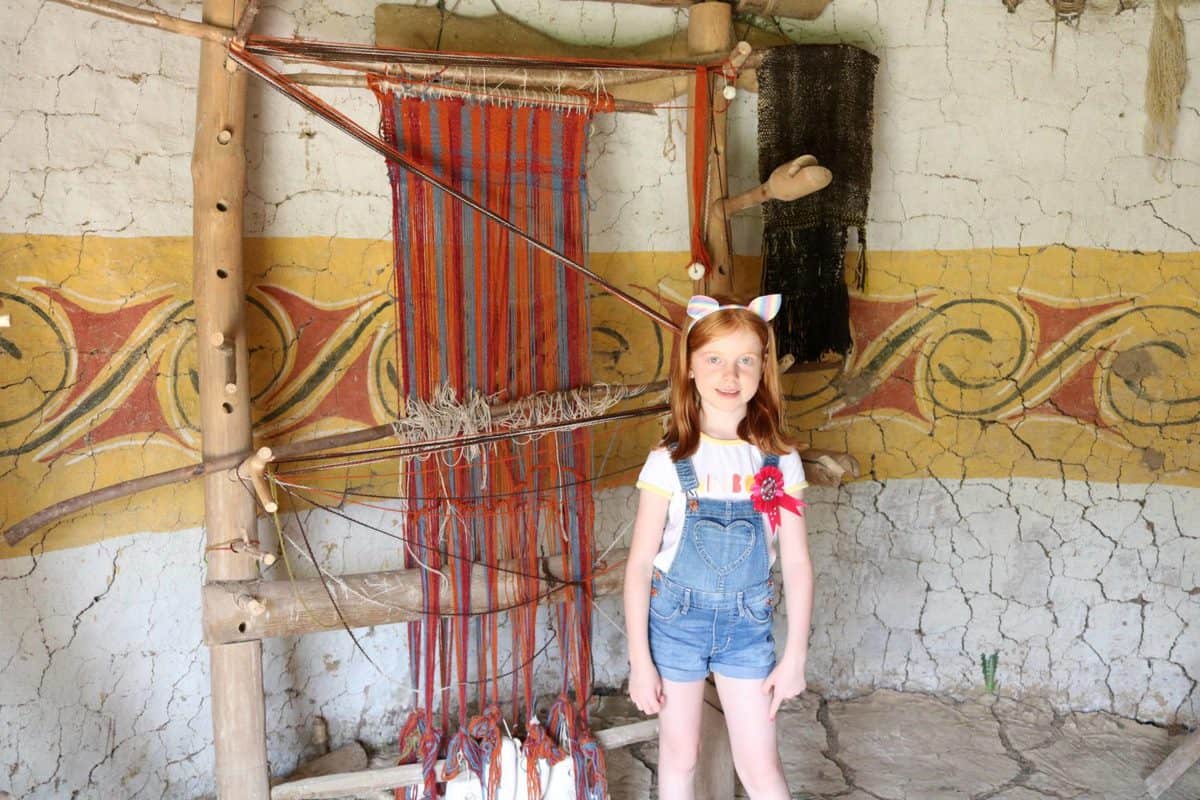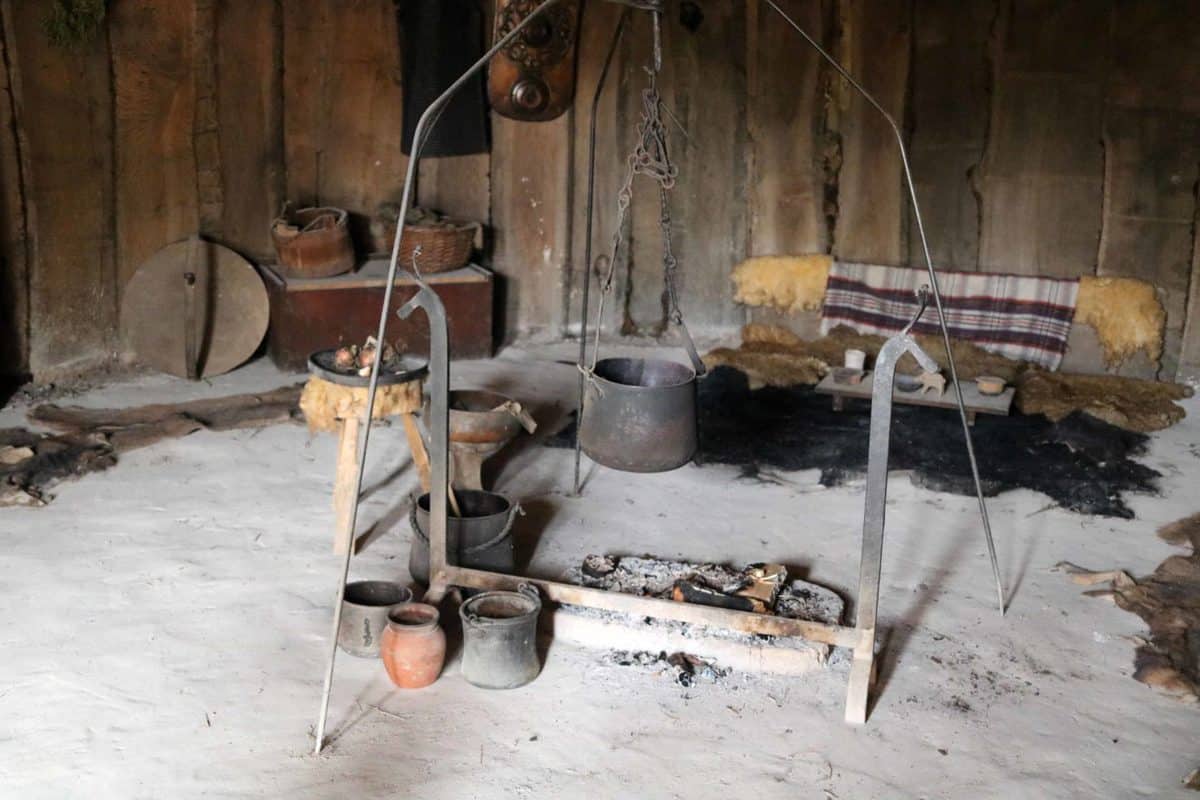 As well as having so many buildings there are also pigs on the farm as well as goats and sheep that we were able to feed and the children loved getting to know the different goats' personalities. Some were definitely more boisterous than others!
We had a little archeology lesson from an expert in the Roman Villa, showing us tools and weapons from the different ages and we were also able to put together mosaics and be part of an archeological dig – looking for treasure in a pit on the ground. I think the children could easily have spent all day in this bit!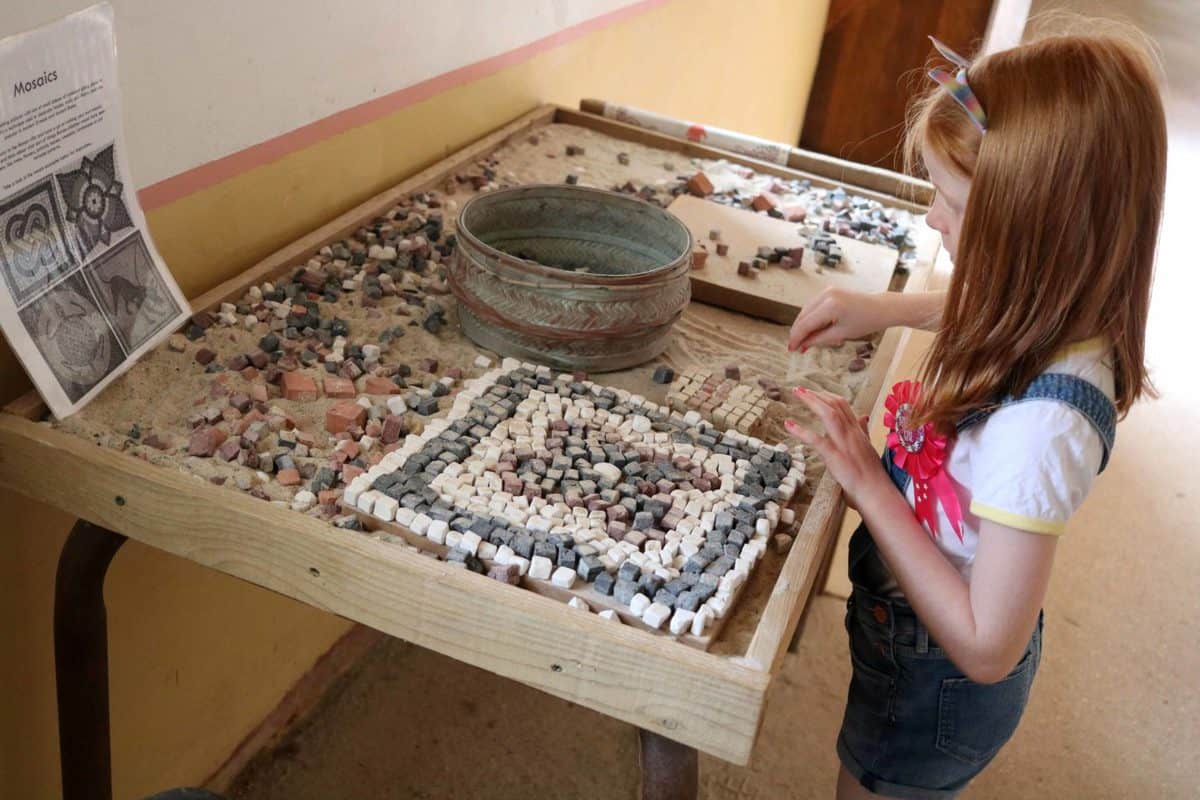 The children also learnt how to weave sticks to make fences – something else they could have happily spent ages doing. They really enjoyed it and I'm sure they wish we could recreate it at home! It was so nice to learn some ancient skills.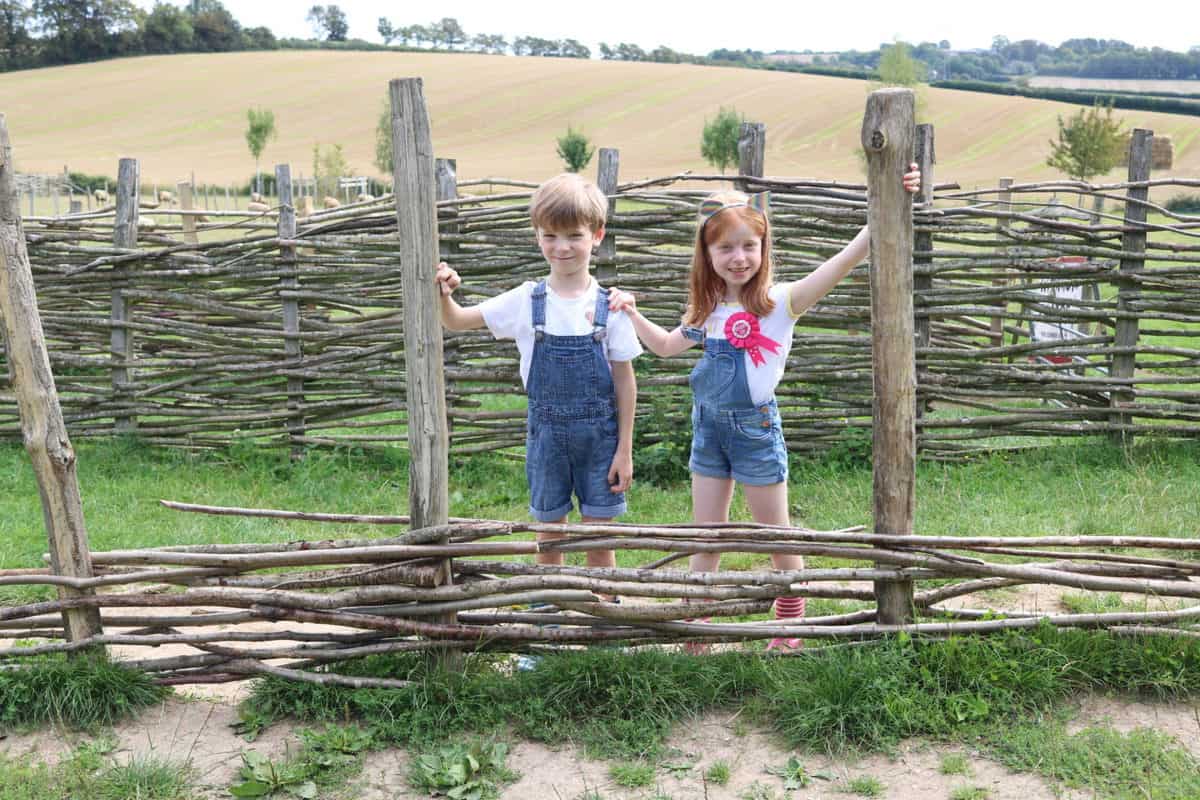 We took a picnic to Butser Farm and there are plenty of places to sit and have a picnic whilst enjoying the views over the South Downs. There's also a basic cafe at the Butser Farm visitor centre where you can buy hot drinks from a machine and pre-packaged sandwiches as well as snacks like crisps and biscuits.
We ended up spending about three hours at Butser Ancient Farm and I'm sure if you read every sign and took your time you could spend even longer there. It really is a lovely, simple family day out in the heart of the countryside and only costs £24 for a family ticket. They also have so many Butser Ancient Farm events through the year as well as many school visits too. I know that LP will be insisting we go back again as soon as we possibly can.
You can find out more information as well as opening times and current activities over on the Butser Ancient Farm website.
You can see a video of a day we spent at Butser over on Instagram here: