For Little Man's birthday he wanted to take his two best friends to a VR experience. He didn't want a big party, or a lot of fuss, and really just wanted a quiet experience not too far away. We found Challenge Games Club that seemed to tick all our boxes.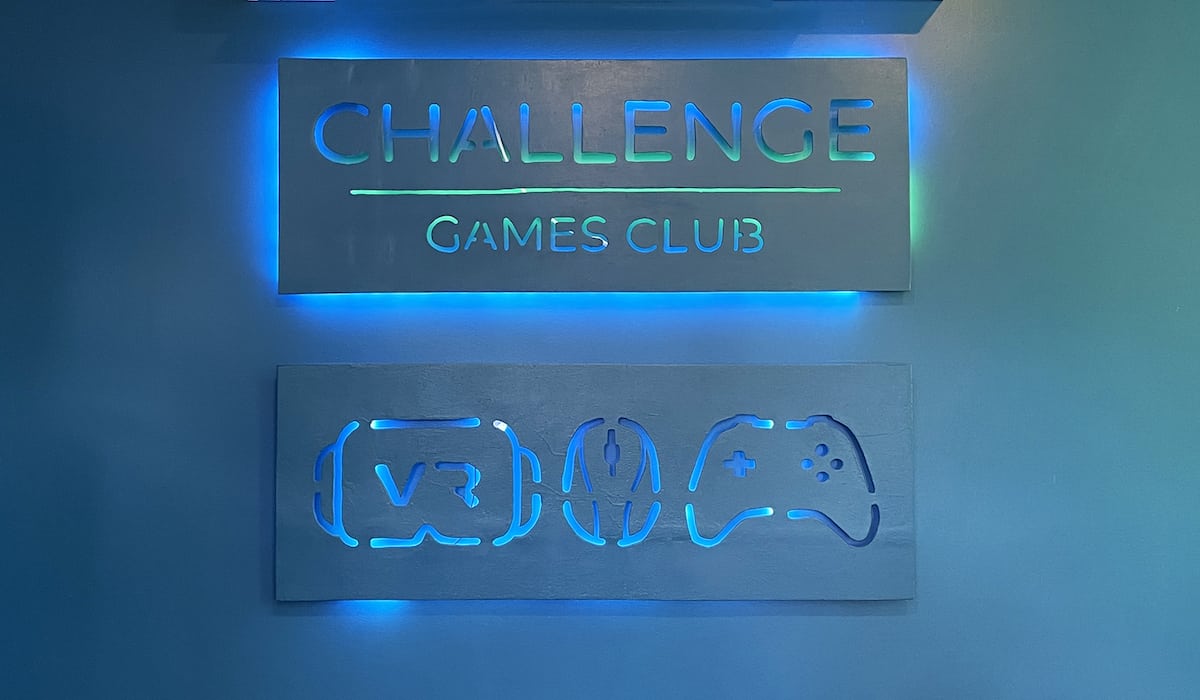 What is Challenge Games Club?
Challenge Games Club is a VR and gaming site based near Godalming in Surrey. It's built in farm buildings on the owner's land and is a fantastic use of space – and a great facility in the middle of the countryside.
If you want a VR experience anywhere near us, you need to travel to Fleet, Guildford, Reading, Basingstoke or into London. When I was researching and comparing VR experiences in Surrey, I found most didn't offer cooperative play for 4 people and the prices were much higher than Challenge Games Club.
Challenge Games Club offer gaming options for many different group sizes and interests. There's the VR Arena, Console Gaming and PC Gaming options and we went for a two hour Family VR session for four people, where each person has their own headset, and it cost just £80. Great value.
Our Challenge Games Club experience
When we arrived at Challenge Games Club, the owner met us and showed us into our room for the party. It has the main VR area with green padded walls and floor which give it a cool green screen feel. There's also a seating area at one end and toilets just outside.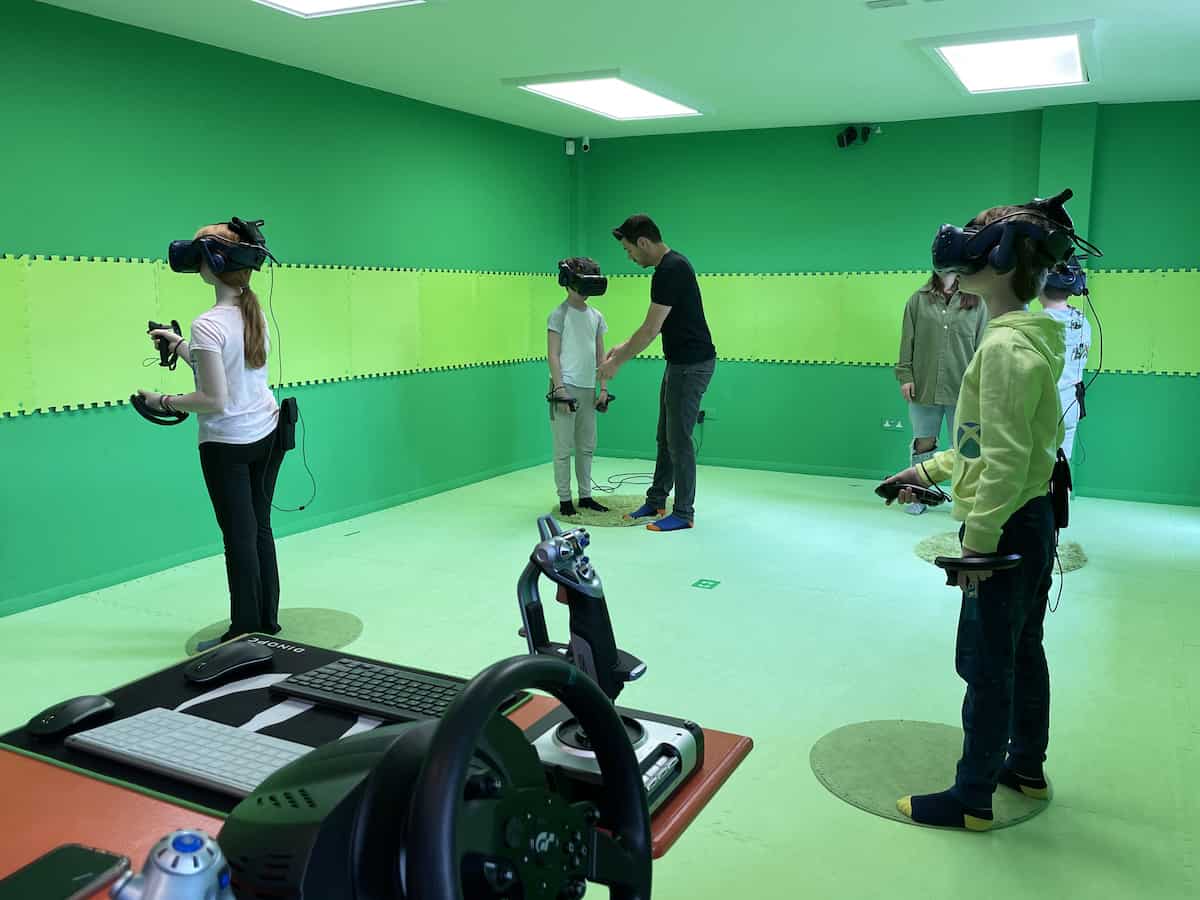 The staff get everyone set up on the VR systems, with each one programmed to use a corner of the room. There are big TVs on one wall so that any spectators can see what is happening inside the VR headsets – it's really cool!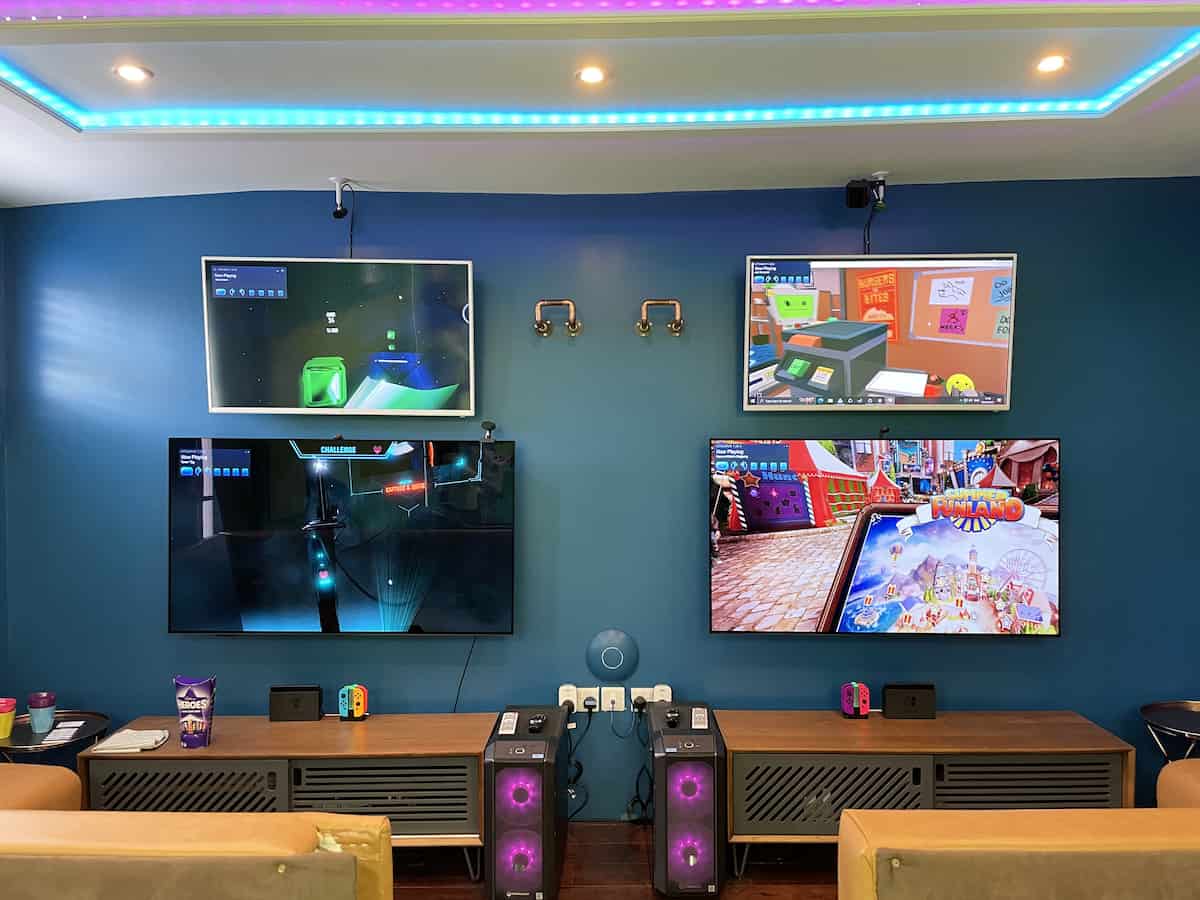 The players can switch between games themselves or can ask the staff for inspiration and they can play individually or as a team/against each other in co-op games. During the children's session they spent half the time playing by themselves and then the other half of the time playing games together.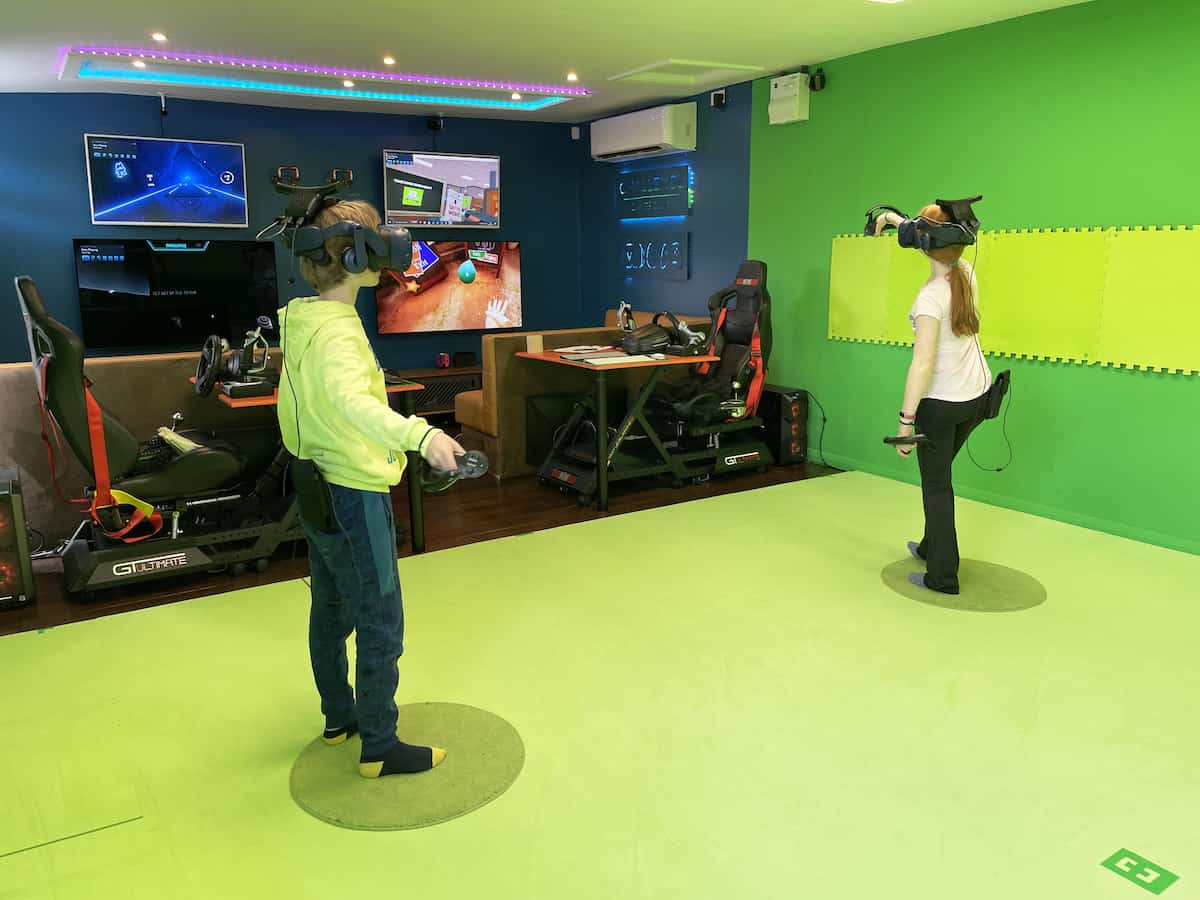 The children really enjoyed the games they played and they all said they really liked the variety available. We also found two hours to be plenty of time for them to really get stuck in and have a good go of the VR. I think an hour or 90 minutes would have felt too short.
Challenge Games Club have a lot of different party options if you want a more formal party set up and they also offer a variety of school holiday clubs too. They really are a hidden gem that I'm so pleased to have discovered – I'm sure this won't be our last visit!
You can find out more about Challenge Games Club over on their website and for reference their address is: Godalming, Surrey GU8 6AY