Disclosure: We were invited on this day out for the purpose of this post however all opinions are my own.
We visited Winchester Science Centre for the first time last Christmas when we were looking for somewhere new to visit Fathers Christmas. We had such a great time that we were looking forward to going back this year. Sadly, the pandemic happened and Winchester Science Centre closed its doors.
This month though, the Science Centre opened again after months of updating the centre, installing new exhibits and making sure that they were as Covid-safe as possible, before letting families back through the doors of a day out that so many had come to know and love.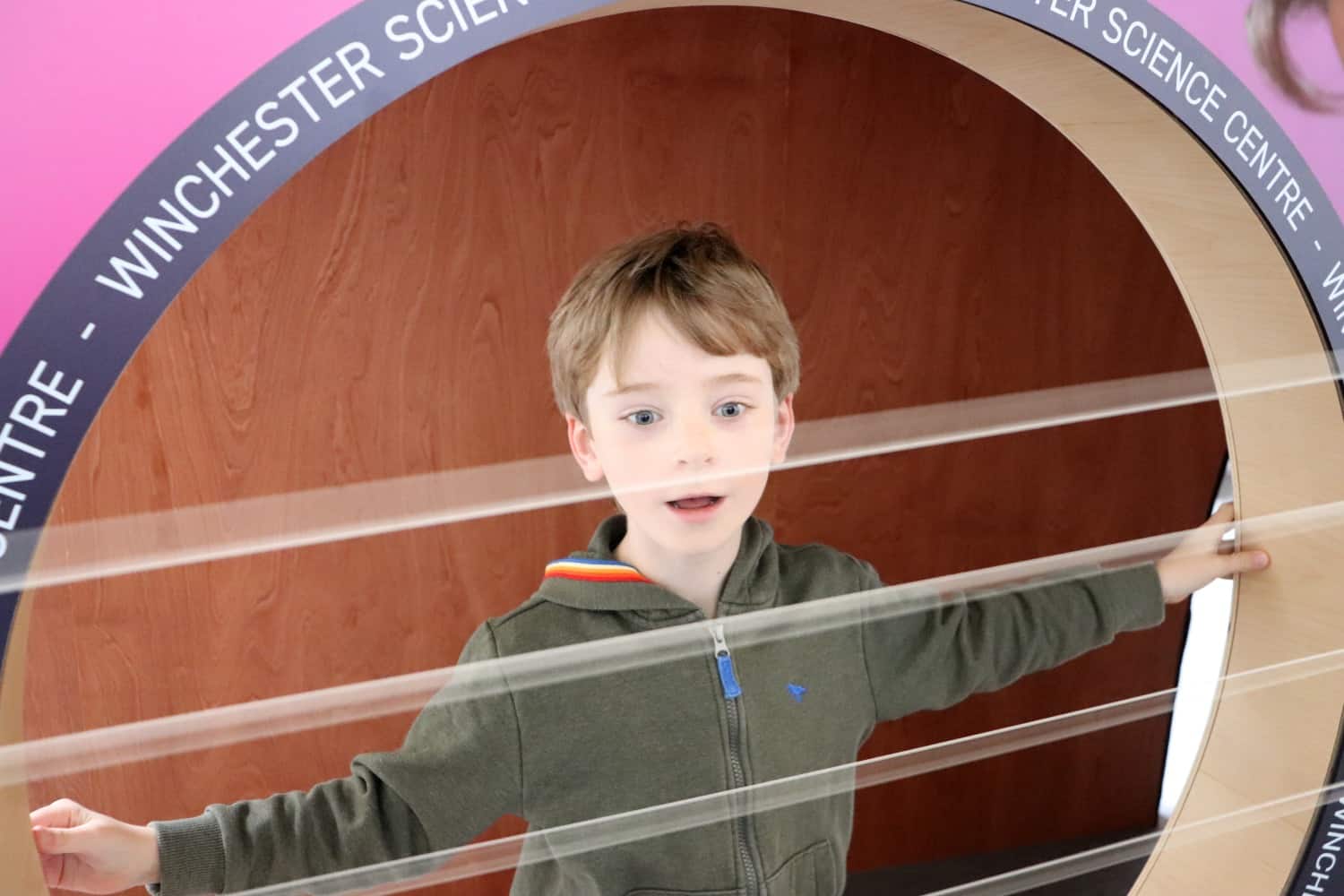 We booked our arrival time and as soon as we parked up we knew that a lot of thought had gone into reopening the Science Centre. Staff were only letting people in a couple of minutes before their arrival time – anyone else was turned away until their slot arrived.
There were then staff behind screens, checking people in and confirming show times with them. The Live Science show and Planetarium shows need to be booked in advance and have a much lower capacity to keep everything as safe as possible.
Adults and children over 11 have to wear masks inside the centre and there was plenty of hand sanitiser and wipes to make sure all the exhibits stayed clean and safe to use.
We made our way around the centre, starting off at a brand new area. With a huge guitar in the middle, and a rocket beyond that, it was such an exciting first impression!
The new exhibition is all themed around sound, hearing and vibration. The children loved learning more about how their ears work, how different buildings echo in different ways and how fast sound travels.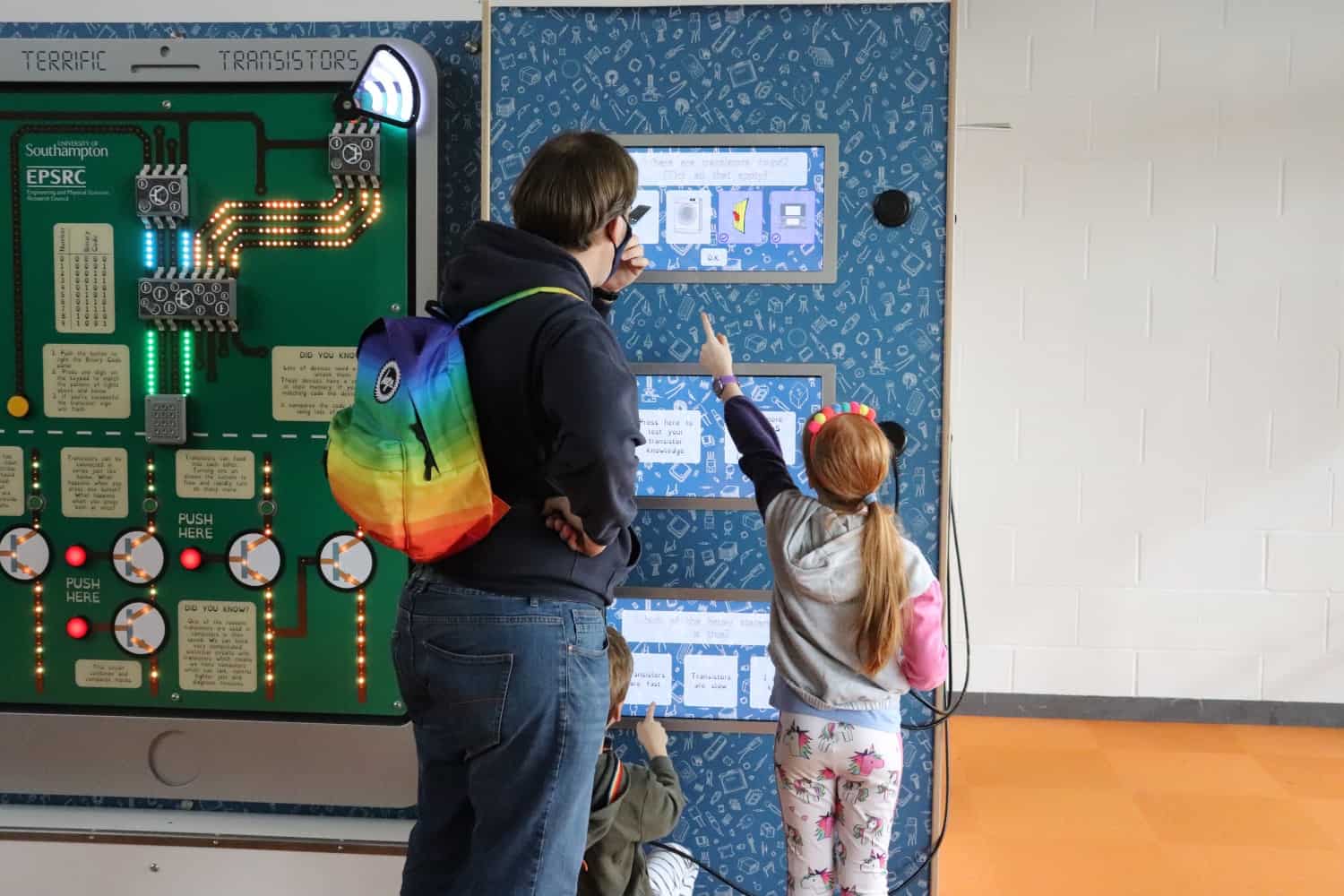 There were fantastic live demos in Science LIVE! right in the middle of the centre throughout the day, where you could see demonstrations happening whatever floor of the building you were on. This was a fantastic use of space.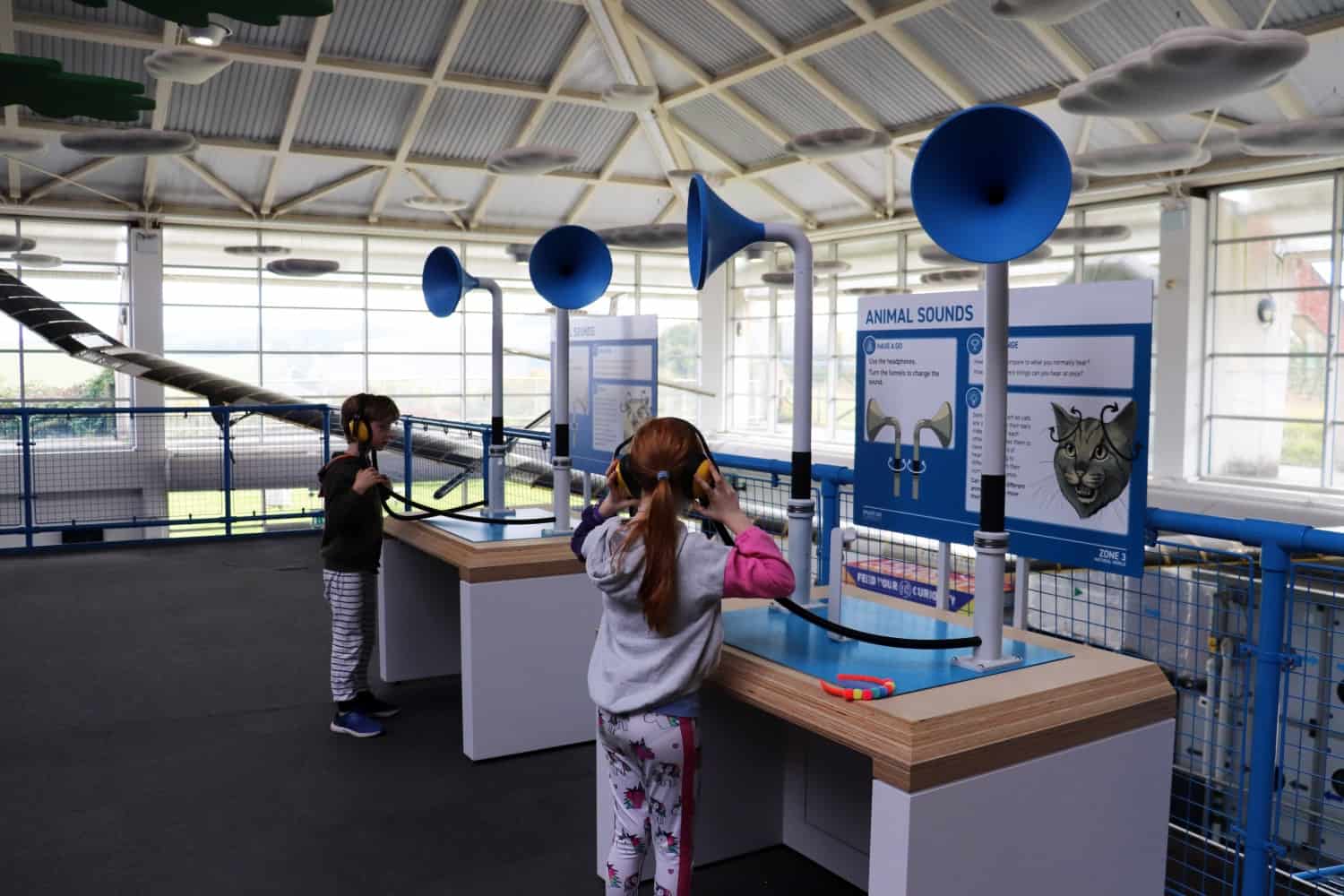 After learning about sound, we moved downstairs to see the Live Science show which was awesome. We saw new musical instruments being used – with the help of gasses and fire! Science and music met in the most incredible way.
There's a soft play on the ground floor for under 6s and this is also home to the space area, where you get to learn more about space, space exploration and physics.
It's a fantastic area with so many opportunities to get hands on and learn in a really fun and engaging way. That can actually be said for the whole centre – it's a great day out to learn something new.
Back upstairs the children put hard hats and reflective vests on, ready to build! They got to move bricks around, build with them and even use a crane to move them from one area to another.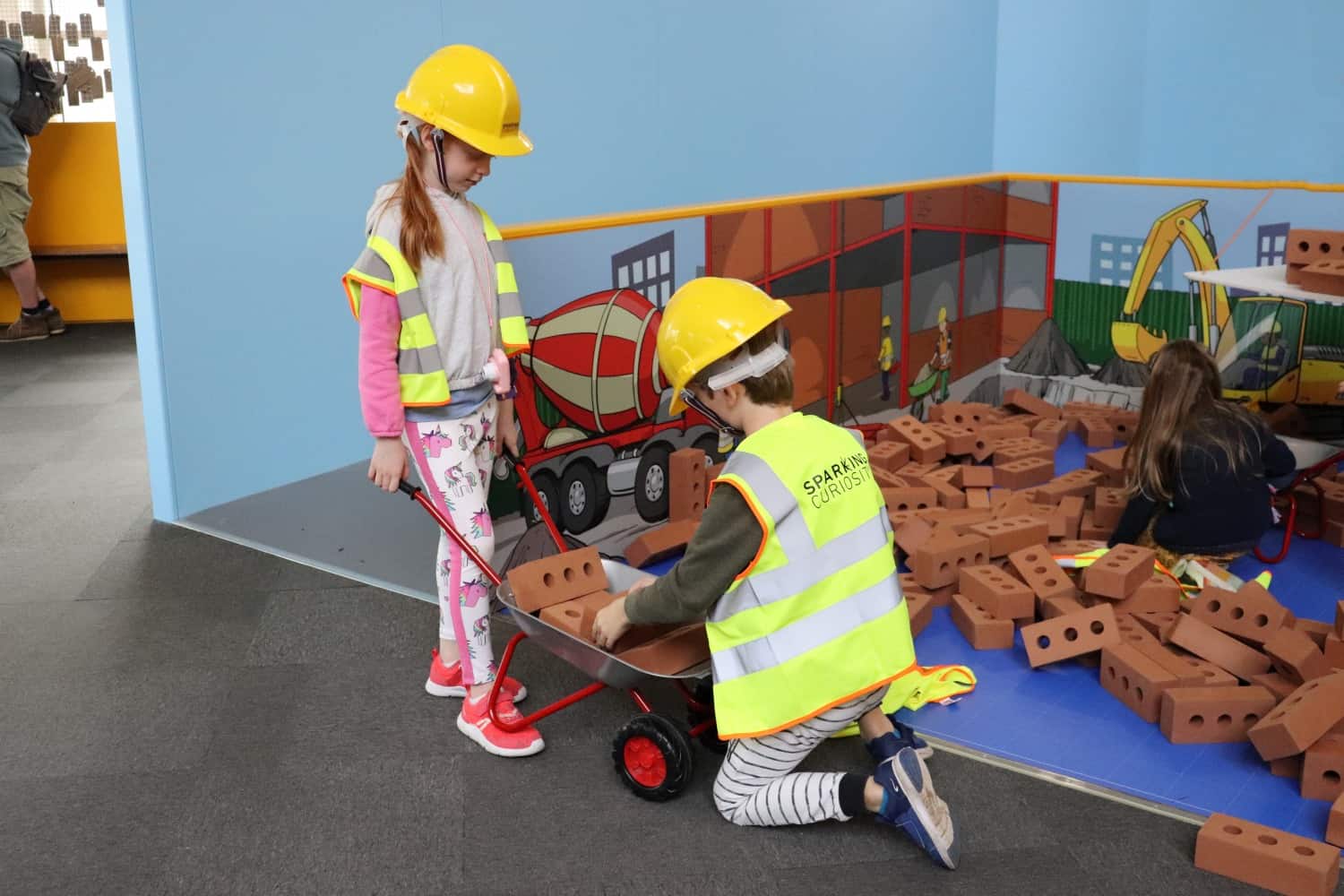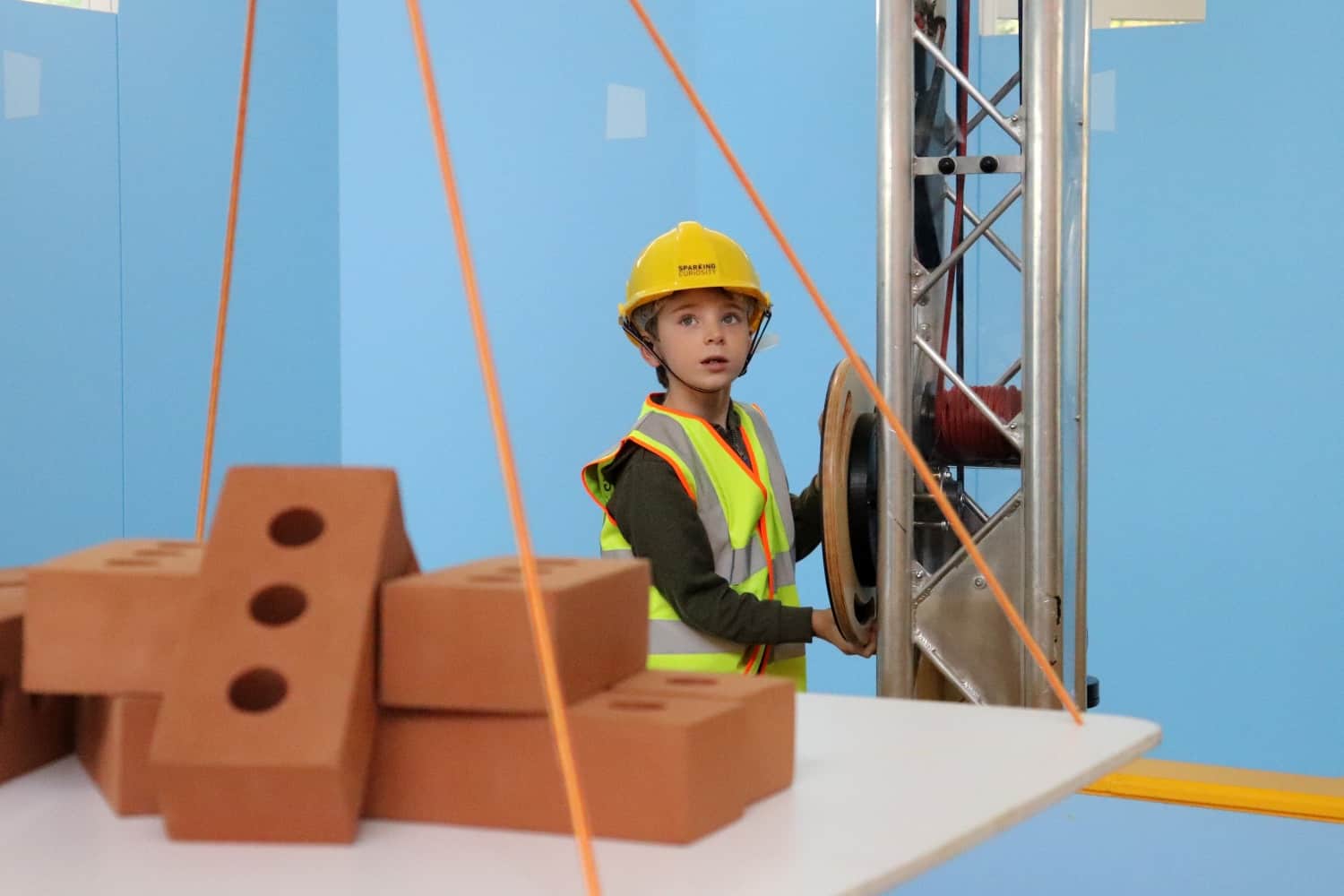 This was such great fun and the sort of activity the children don't get to do very often any more – as it's usually reserved for younger soft play areas. They absolutely loved it.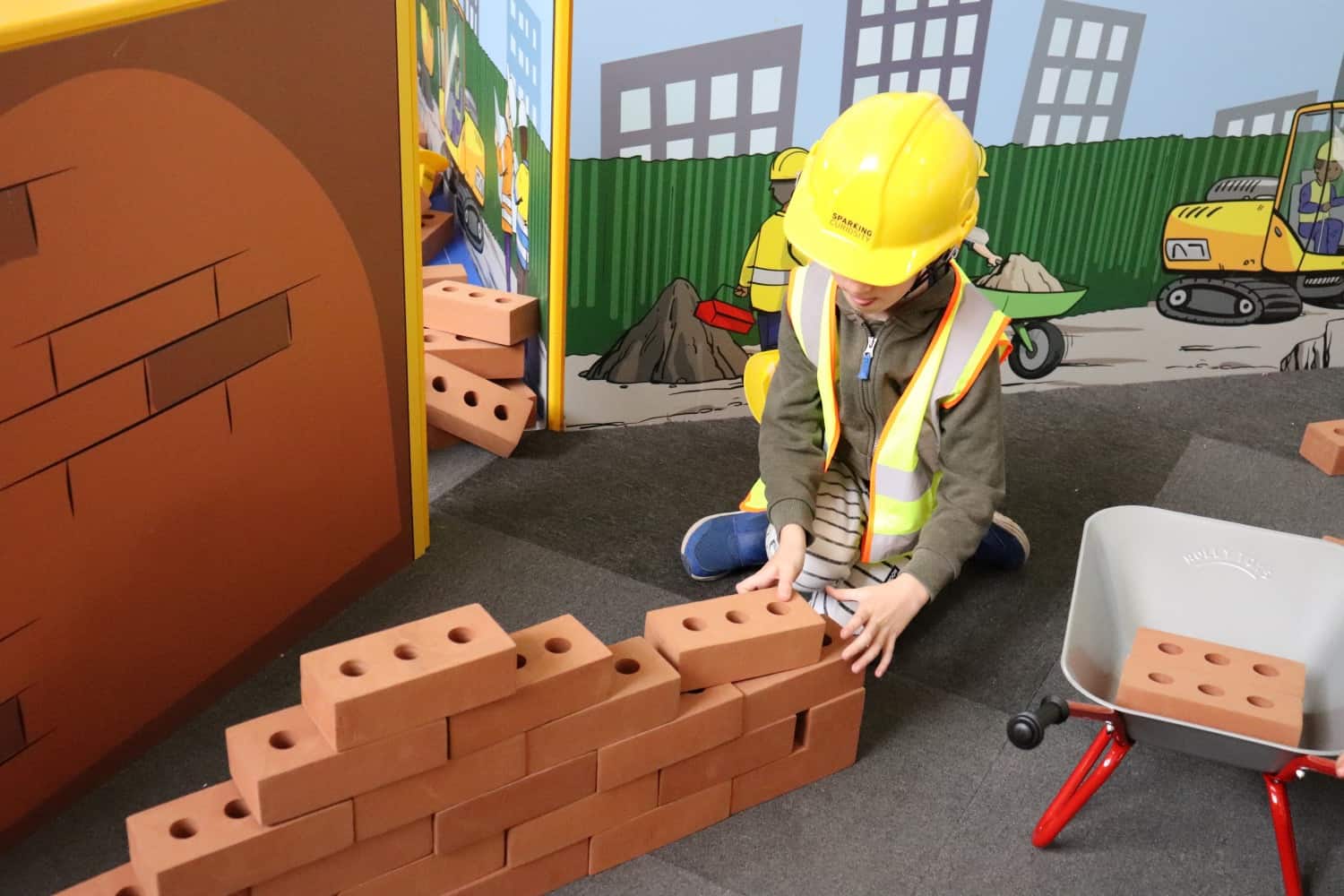 We then went outside, and didn't actually know that Winchester Science Centre had an outdoor area. On our way we walked through the new BIO:SPACE experimentation zone which invites children to get up close to nature with hands-on challenges and things like bug bingo.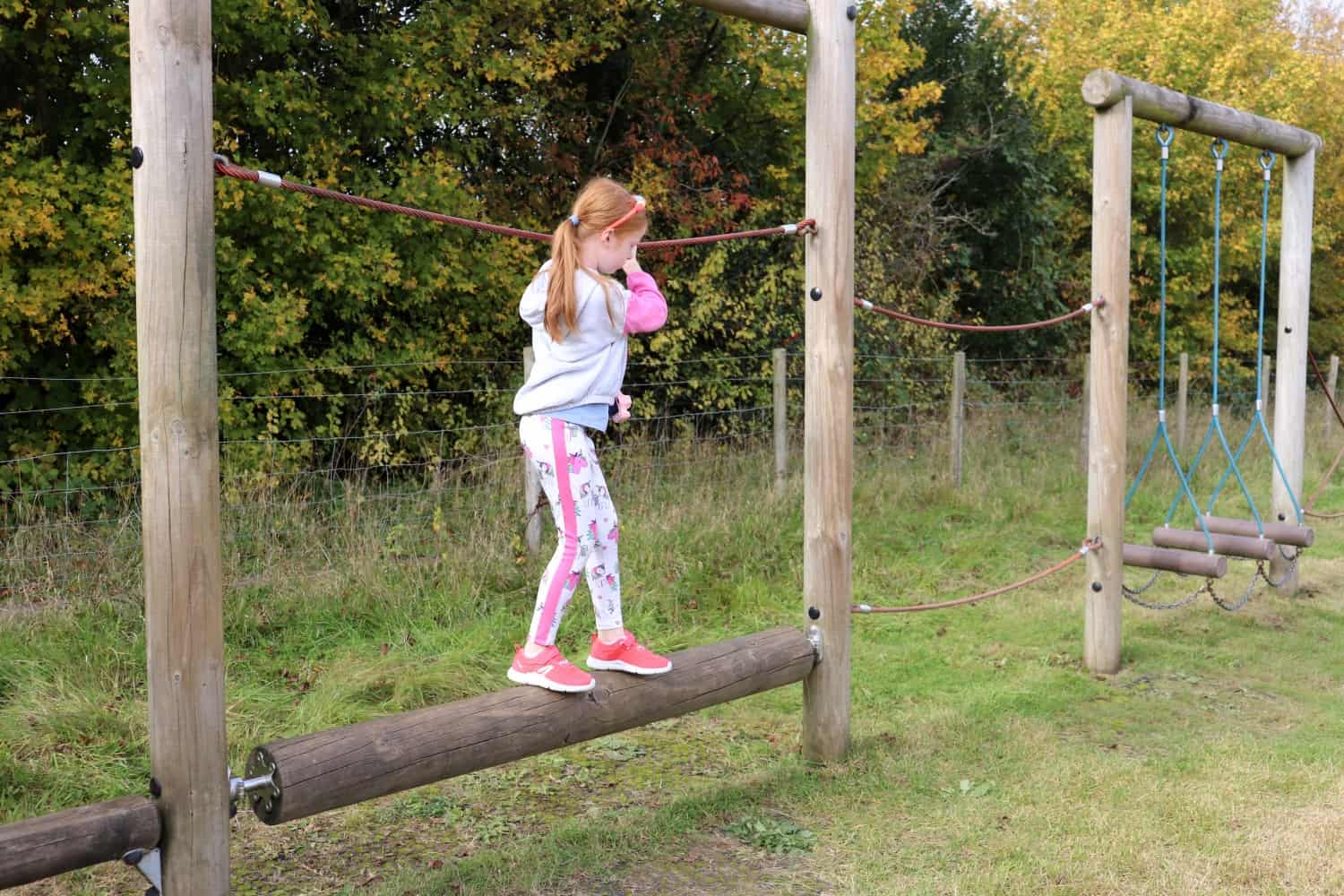 The centre has a fantastic outdoor area with things to look at and explore as well as a great trim trail that the children really enjoyed. It was lovely to break up the day with some time outside and there were plenty of seating areas too.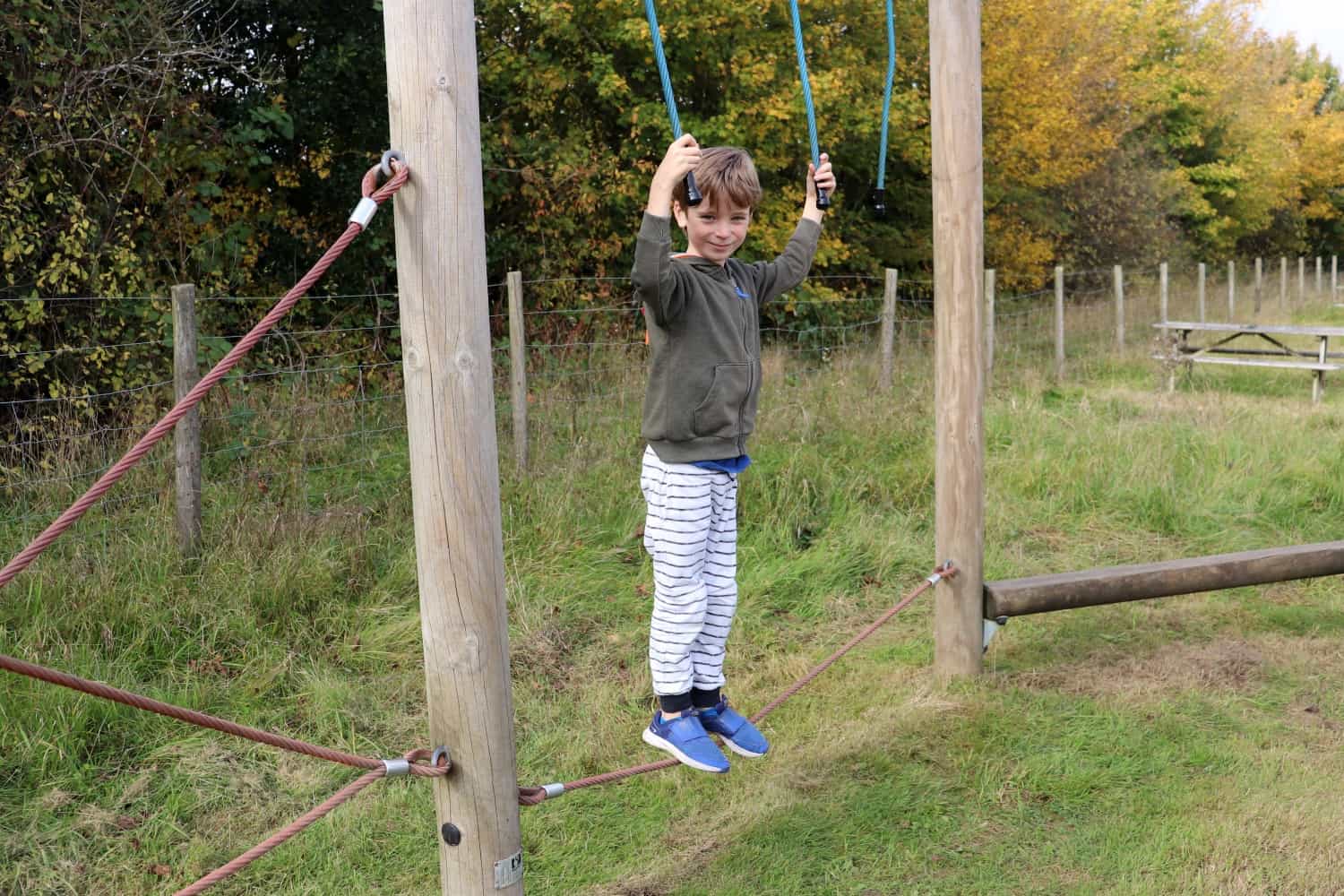 It was then time to visit the gift shop on our way to the Planetarium show. The children love the Winchester Science Centre and us parents love that there are so many educational things to buy like books and science kits – rather your usual gift shop offerings.
It was then time for our Planetarium show. The Planetarium has such a reduced capacity and each booking has pre-designated seats to make sure that people can stay in their groups with enough distance between parties.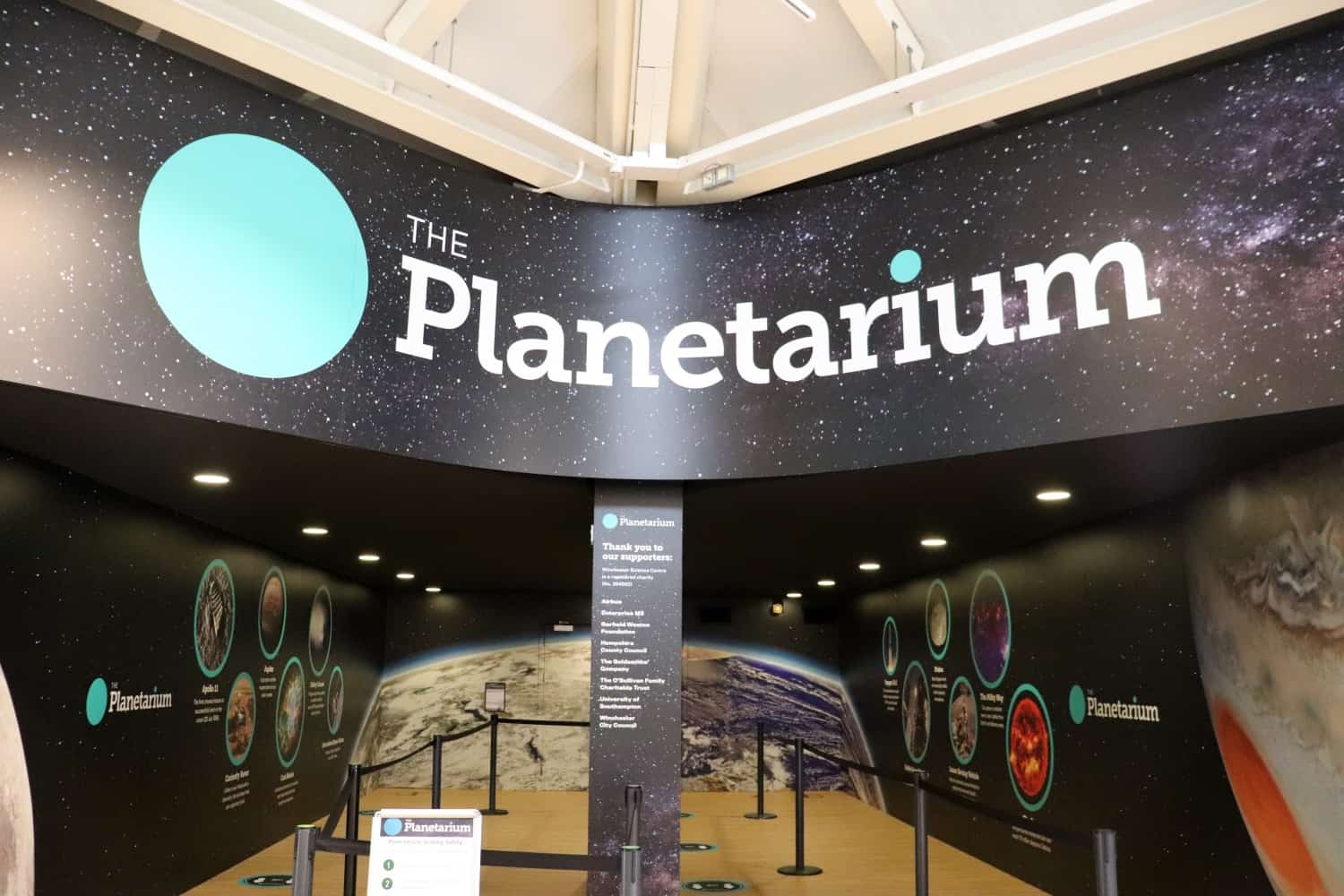 We saw the Flight Through The Universe show which was so educational and engaging. It taught us how to spot different stars in the sky, which stars are actually planets and all about constellations too.
We had such a great day at the Winchester Science Centre. There's so much to space to enjoy a picnic as well as a great cafe and it's perfectly situated to combine it with a visit to the South Downs National Park. It really is a wonderful place to spend time.
You can find out more about Winchester Science Centre over on their website – and make sure you book tickets ahead of your visit.