Disclosure: We were invited on this day out for the purpose of this post however all opinions are my own.
We have been to Marwell Zoo near Winchester, Hampshire so many times now and it's always guaranteed to be a fantastic family day out, at any time of the year. It's one of our favourite animal attractions and somewhere the children absolutely love.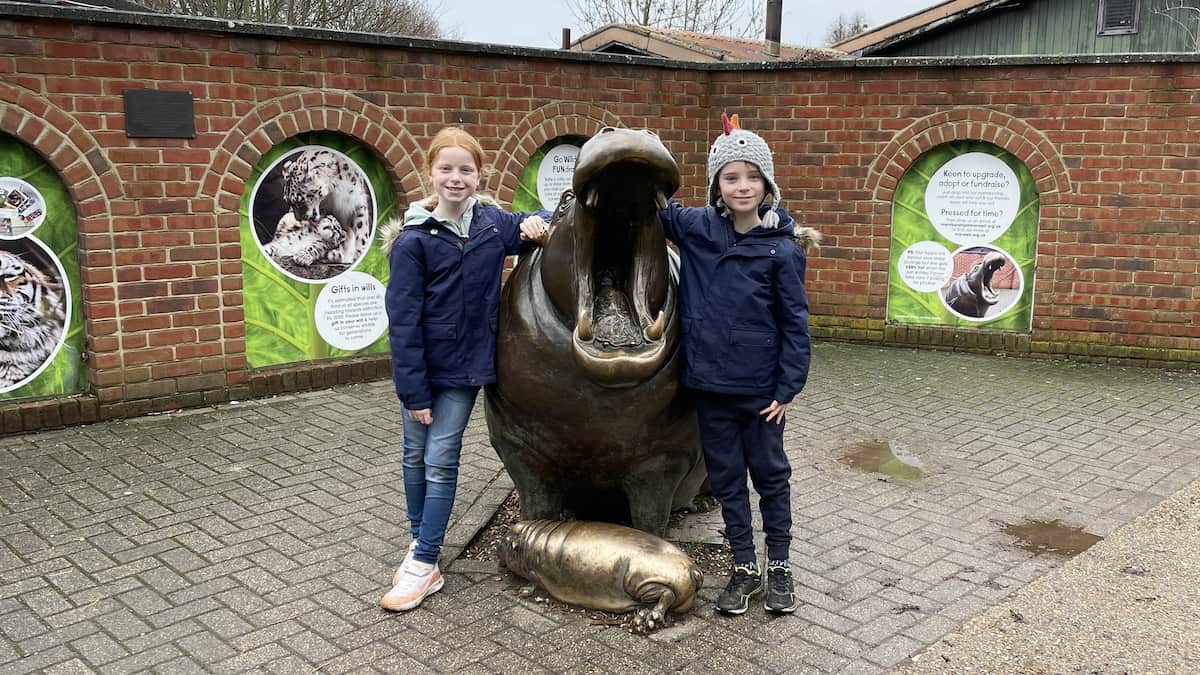 We visited at the weekend and it inspired me to put together this post, all about how much there is to do at Marwell Zoo rather than one of our straightforward reviews – but you can read about our previous visits: Halloween at Marwell Zoo, Brickosaurs at Marwell Zoo and the Supersized Marwell Zoo event. As you can see, Marwell Zoo is so much more than just animals!
So here are 10 things to do at Marwell Zoo:
See Animals
I couldn't start this list without mentioning animals. Marwell Zoo is a walking safari, full of animals in huge enclosures. It's somewhere you can see giraffes, zebra, rhino, tigers, hippos, snow leopards and so many more animals in areas that are as close to their natural habitats as possible.
Due to the zoo being as natural as possible, you may not always be able to see every animal so it's worth popping back if you don't instantly see one of your favourites. A great thing about visiting in the winter is that many animals take shelter inside where you can see them through viewing windows.
One of our favourite parts of Marwell Zoo is the penguin area where you can see them both above and below water. This area is one of the first you come to when you arrive at Marwell and so it's often really busy. Because of this, we always come back to it right at the end of our visit and it's something we always look forward to.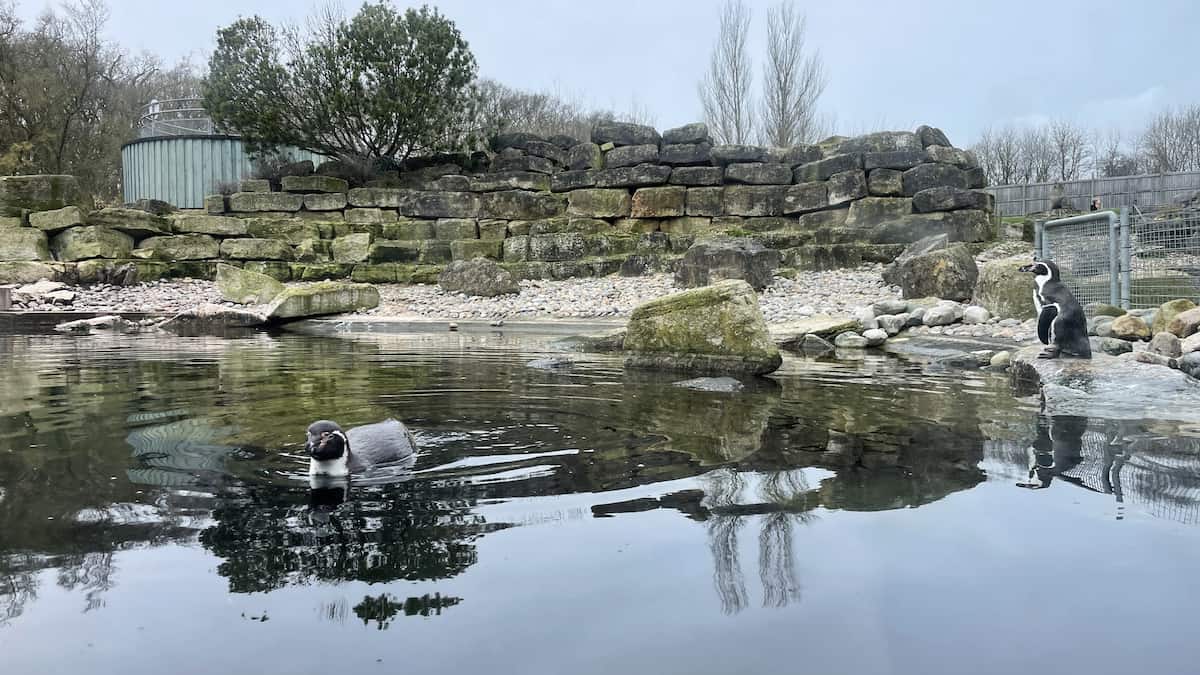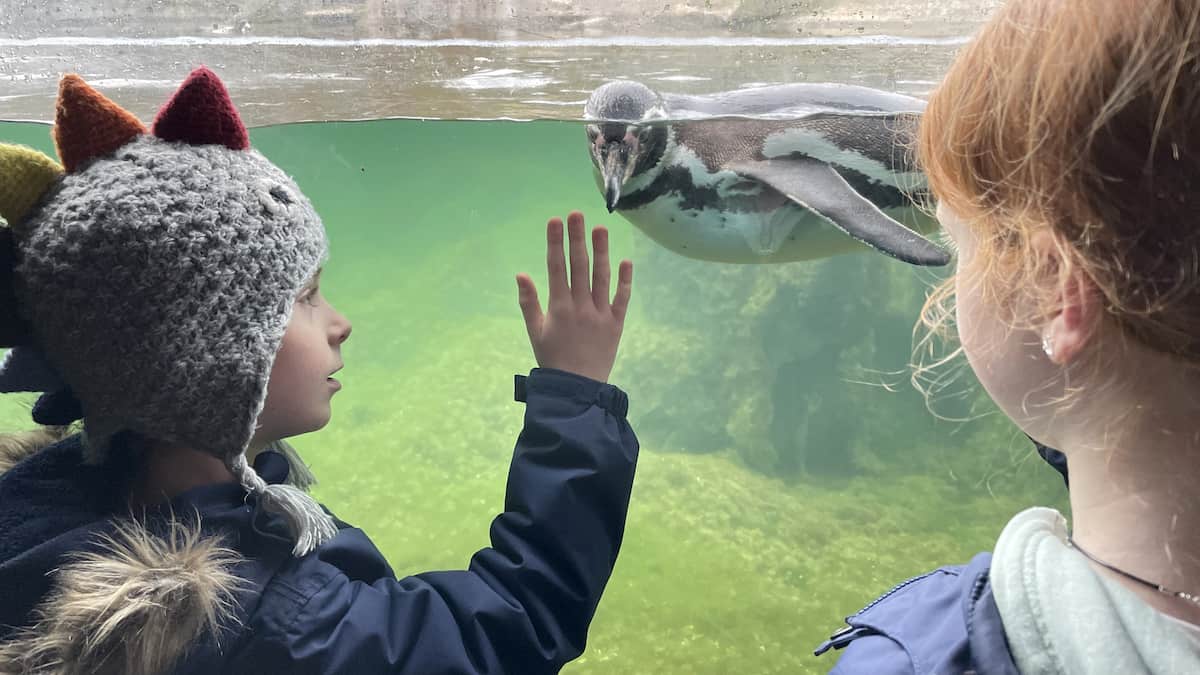 Visit the Tropical House
The Tropical House at Marwell Zoo is one of our favourite places at MArwell Zoo. With a really warm environment, and birds and animals having mostly free roam, it's a great place to spend time. We saw so many birds, tortoises, butterflies and even a sloth hiding in the canopy as we walked along below.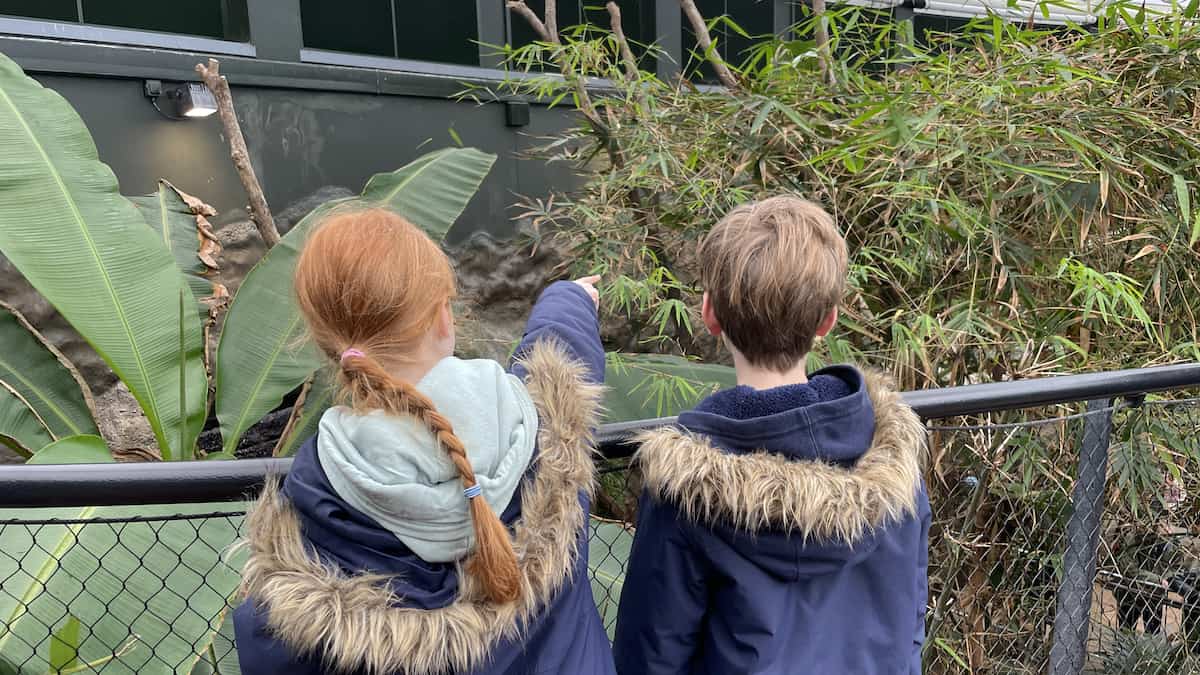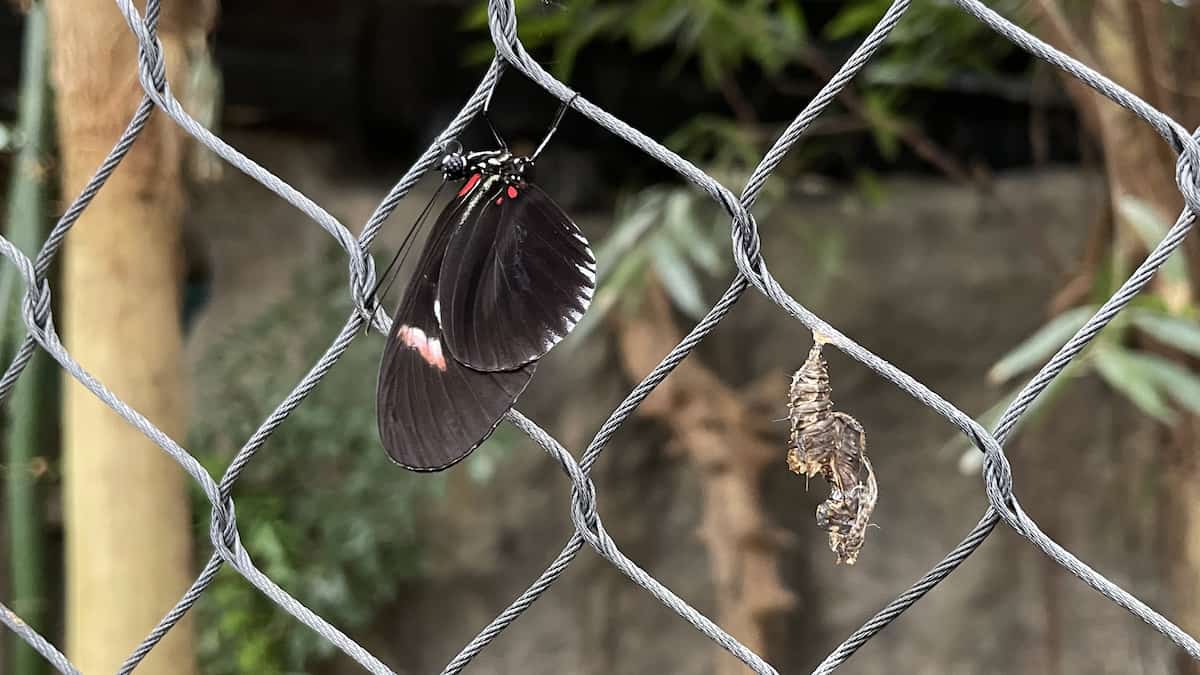 Enjoy the Wild Explorers experience
Wild Explorers is Marwell's biggest exhibition to date. The exhibit is dedicated to showcasing Marwell's work in conserving white rhinos, scimitar-horned oryx and Grevy's zebra – which are all housed in this area. It includes a raised observation boardwalk which is just the best viewing platform from which to appreciate these glorious animals.
Play Areas
One of the children's favourite things about Marwell Zoo are the playgrounds. There are five different adventure play areas dotted around the site with different equipment suited to different ages. Every child will find something they love to do, climb on or discover at Marwell and the play areas are a fantastic way to break up the day.
Enjoy the Interactive Exhibits
A big part of Marwell Zoo is learning about the animals and conservation. Much of this is done with interactive exhibits from lift the flap question and answers through to seeing how tall you are compared to a giraffe or seeing how big your wingspan would be compared to a whole range of birds. This is fantastic for keeping the children engaged and teaching them so much in the process.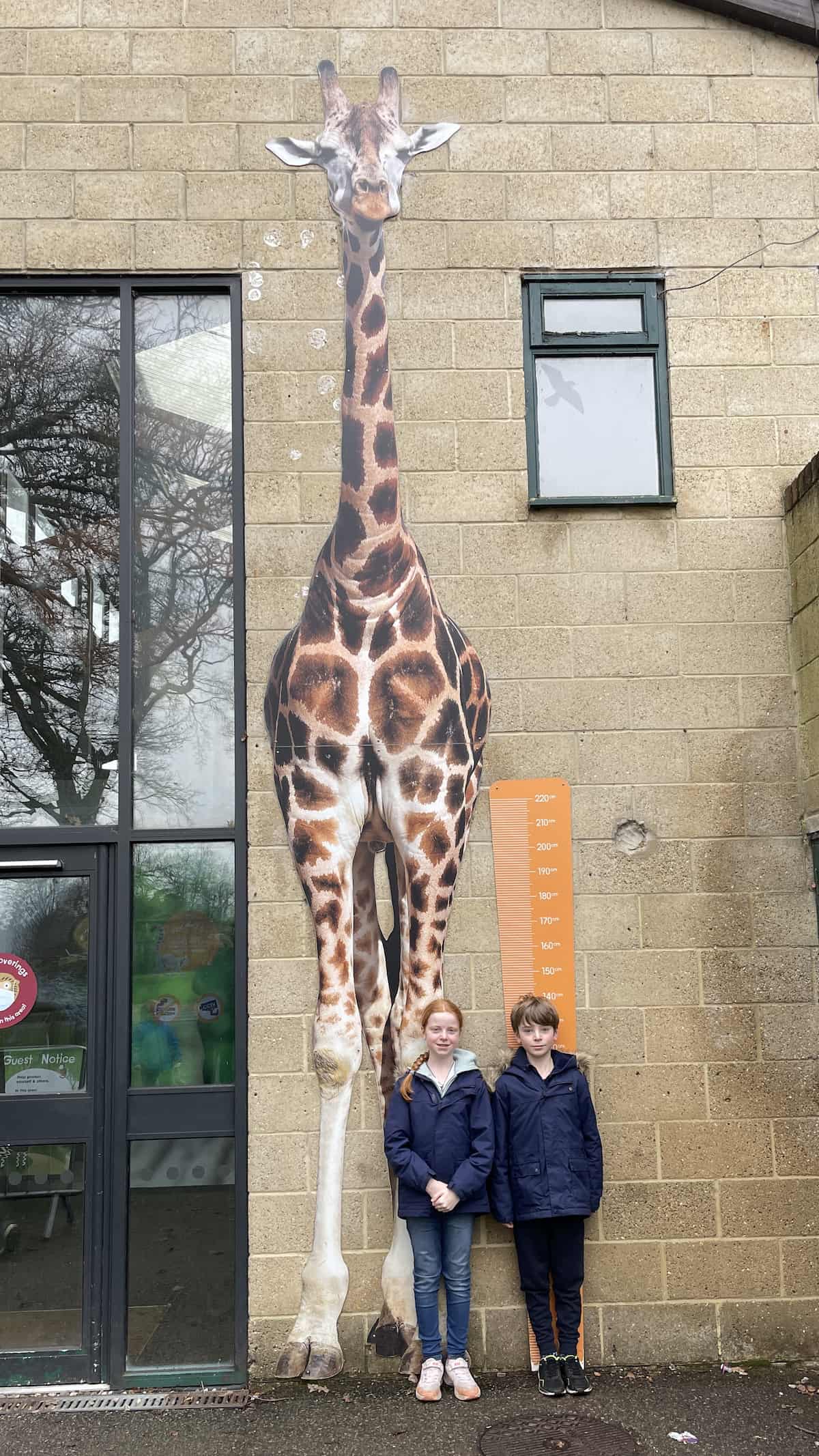 Take a ride on the Road Train
We used to love the Marwell Zoo train but it's been upgraded to a Road Train that we're looking forward to getting back on when the pandemic situation allows it to run again. It costs just £2 per ride and has an audio guide that you can listen to through the Marwell Zoo app. You can find out if the road train is running when you visit here.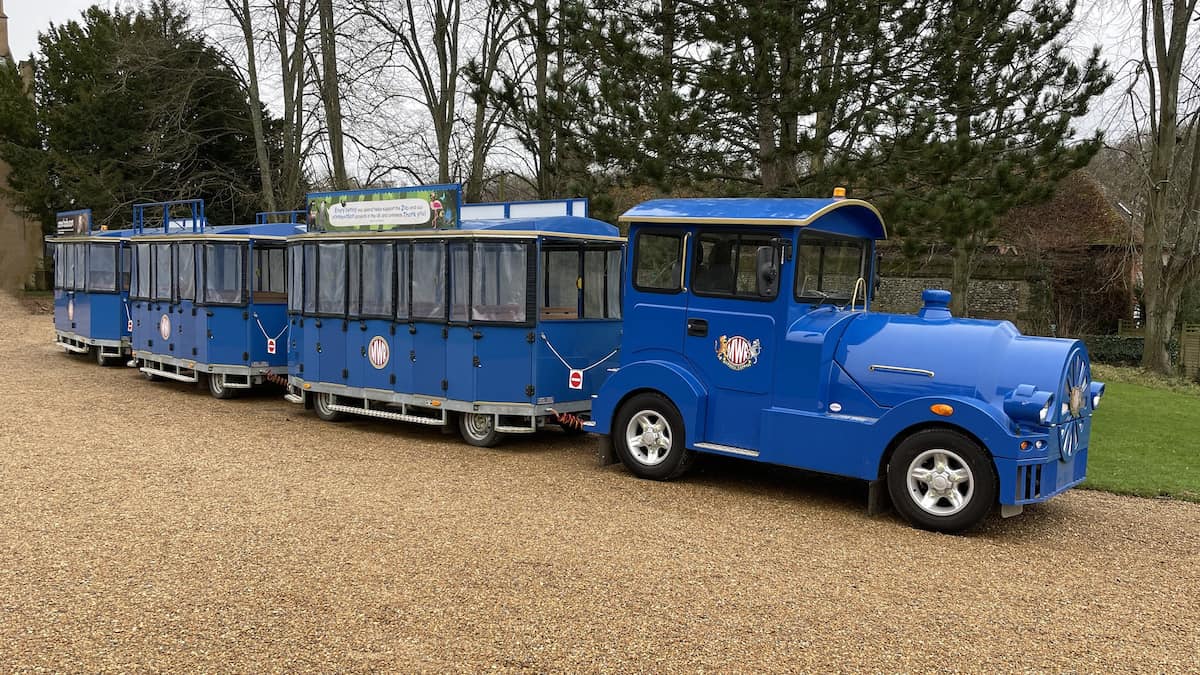 Enjoy the gardens and parkland
Marwell Zoo sits in 140 acres of gardens and parkland which are wonderful to explore during your visit. Around Marwell Hall, in the centre of the site, are three distinct formal gardens, showing different garden designs from the 16th and 17th century.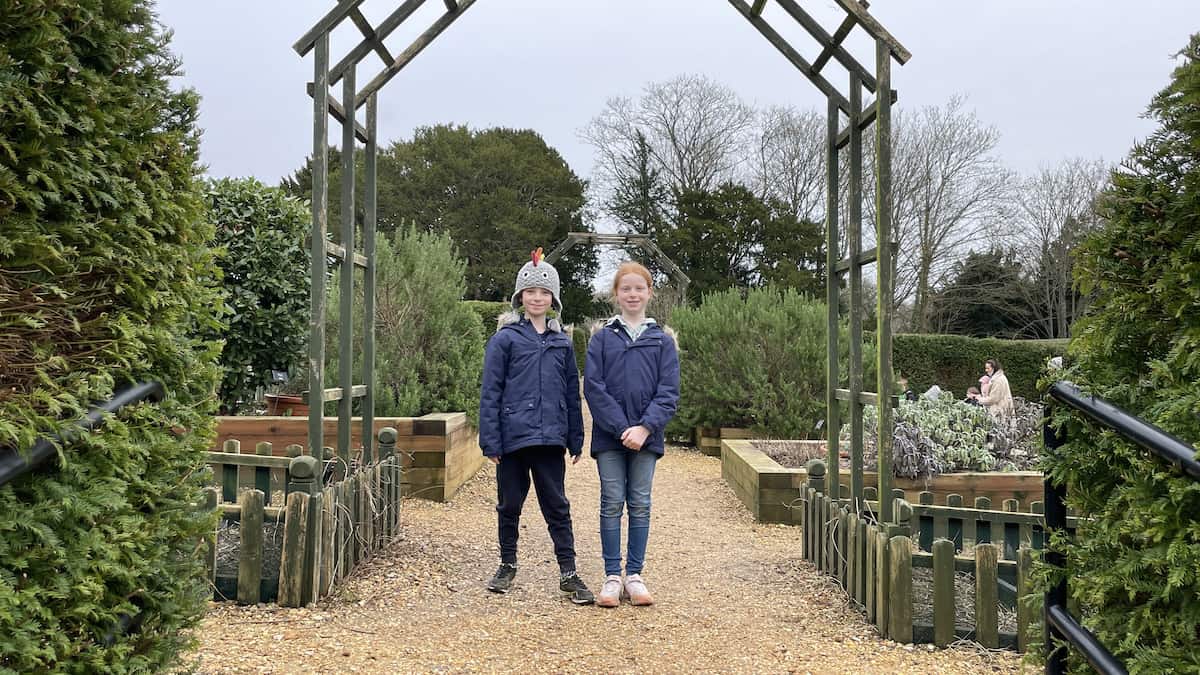 Admire Marwell Hall
Although Marwell Hall is currently closed to visitors, it's a fantastic building to appreciate from the outside. Dating back to 1320 but mostly rebuilt in 1816, it's a building steeped in history and an iconic part of any visit to Marwell Zoo.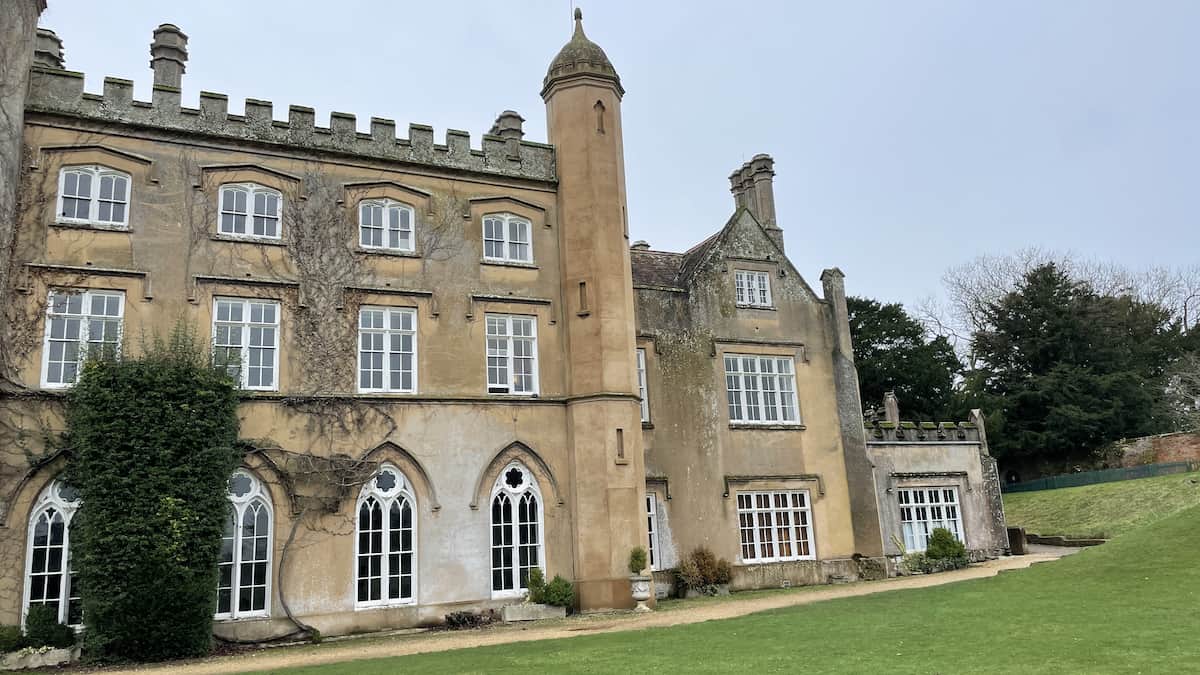 Stop for lunch
When you visit Marwell Zoo you really must make a day of it and have lunch whilst you're there. We often take a picnic and there are plenty of places to sit and enjoy lunch around the zoo. There are also plenty of refreshment stands to pick up drinks or snacks during your visit as well as the Café Graze restaurant and Coffee Corner based in the gift shop.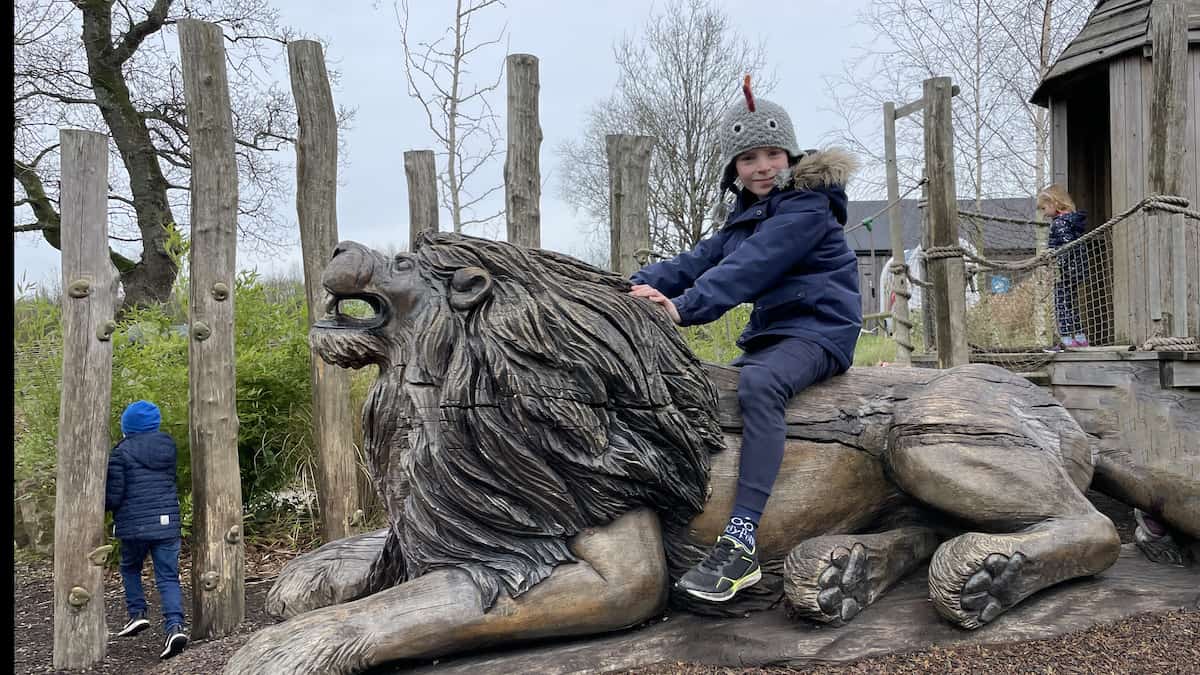 Finish the day in the gift shop
It's only right that any day out finishes with a trip to the gift shop. The Marwell Zoo shop sells everything from cuddly toys and souvenirs to homeware and treats. The children will love browsing and maybe even spending their pocket money!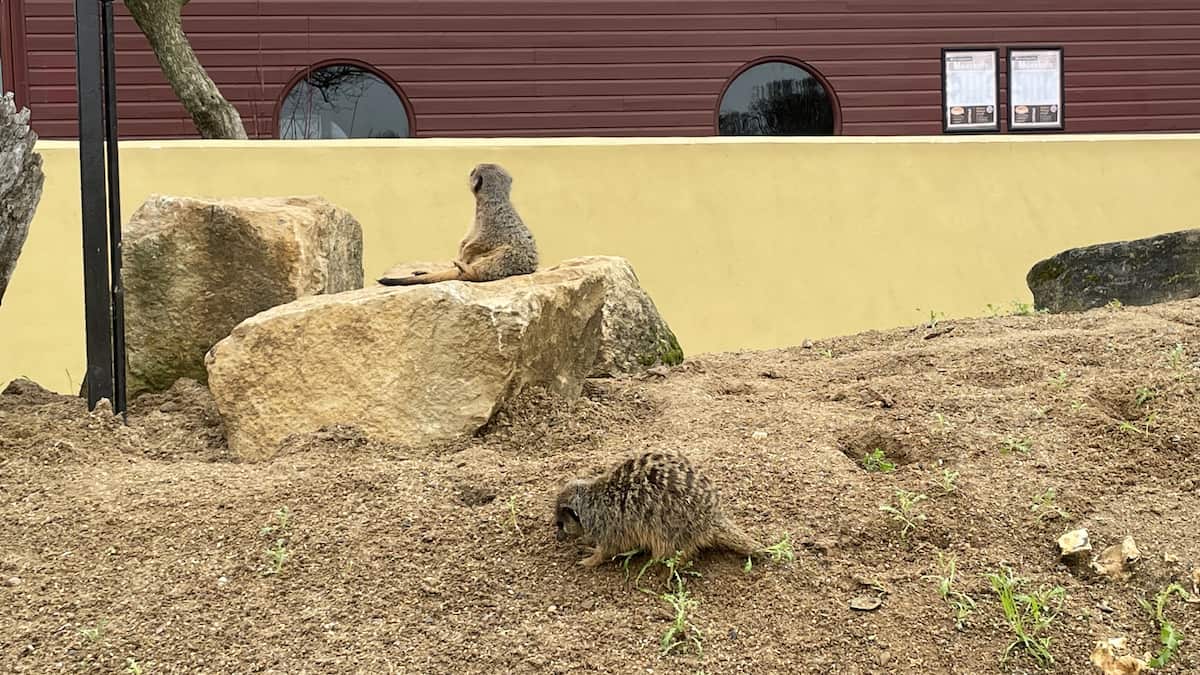 We loved our trip to Marwell Zoo at the weekend and I know our next visit won't be too long away. It's so lovely to visit Marwell at different times of the year, to see how the gardens and parkland change with the seasons and to see the animals enjoying the sunshine or snuggled up in the winter.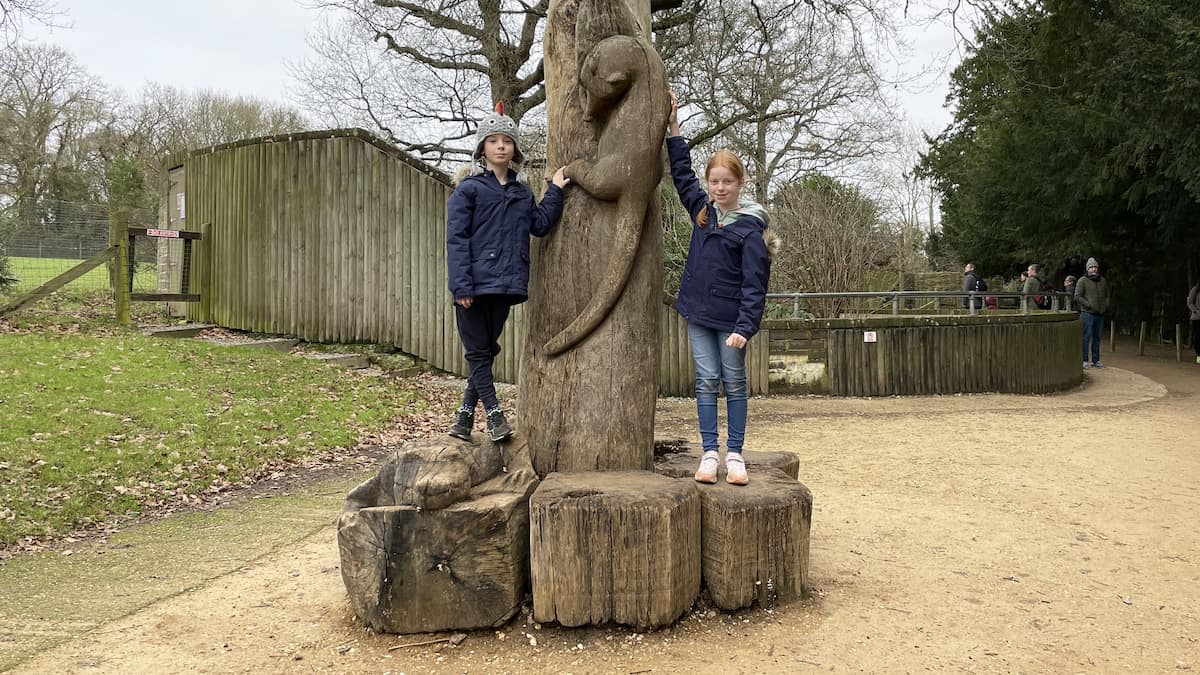 You can find out more about Marwell Zoo over on their website and make sure you book Marwell Zoo tickets in advance too. If you're looking to extend your trip, the Marwell Hotel is right next door. Read about our visit here.
You can see a video of our trip to Marwell Zoo here:
View this post on Instagram