*This is a paid post
Do you ever worry that your children aren't getting enough Vitamin C? It's easy to worry as a parent and I know I've gone through phases in the past of buying so many oranges in the hope the children will take one from the fruit bowl – but apples and more their thing@ So what can we do?
Why is Vitamin C so important?
Vitamin C is a vital nutrient for health that helps form and maintain healthy bones, skin and blood vessels. It's also an antioxidant that helps reduce inflammation and has so many benefits. It helps in the absorption of iron, helps maintain a normal metabolism, supports the immune system and helps reduce tiredness and fatigue.
So you can see that it's important that everyone gets enough Vitamin C, adults and children alike. I always remember as a child that if I was under the weather or feeling tired my parents would always turn to Vitamin C to help give me a little boost and that hasn't changed over the years. How good does a glass of fresh orange juice make you feel?
Having a constant supply of fresh orange juice or eating citrus fruit aren't convenient for everyone and, because of this, Vitamin C supplements have been around for years. But, Colief have just launched their Vitamin C Drops that are set to completely change how your family use supplements.
Colief Vitamin C Drops
When you think of Vitamin C supplements, what do you think of? For me, it's soluble tablets that fizz when you add them to a glass of water and I know more recently there have been so many Vitamin C chewy sweets or chalky tablets. But, Colief Vitamin C Drops come in a really convenient liquid format that can be mixed with water, juice or milk, making them easy to add to your routine.
The food supplement drops are suitable for adults and children over 1 years old and simply get added to your drink in the morning. You add add the recommended daily intake to the drink – from just 9 drops for a 1-3 year old through to 20 drops for an adult, and then enjoy your drink.
The Vitamin C Drops taste of orange but when added to my morning drink I don't really notice the flavour at all. The children have said they don't notice the taste in a glass of milk either. Adding the drops to a drink and having the children drink it, as they usually would, with no complaints or hassle is great. It really is one less thing to worry about!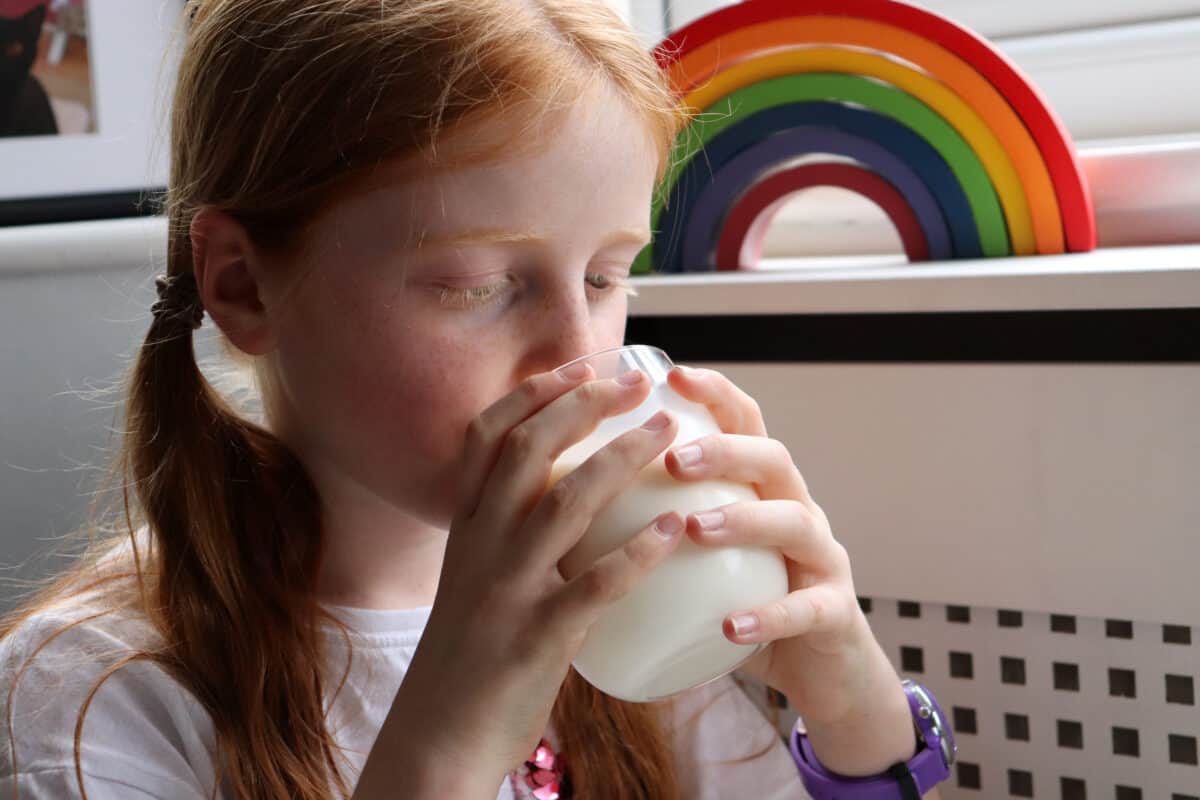 Each bottle contains 600 drops and they have no preservatives, no artificial colours or flavours and are free from yeast, gluten, corn, starch, wheat, nut, soy, sugar and dairy. They really are suitable for the whole family.
The children and I have the drops in our drinks in the morning and they're now very much a part of our daily routine and I feel so happy knowing that they are helping us all to have a healthy immune system.
Colief Vitamin C Drops are available to buy at £5.99 on the Colief website. For more information or advice, visit https://colief.co.uk/advice/