Disclosure: We received a discount on the featured products for the purpose of this post however all opinions are my own.
When we moved into our house, late in 2010, there was a huge shed taking up a massive chunk of the garden. It was a fairly old shed but it was solid, water tight and built to last. But, after our extension work our garden needed an overhaul – and that shed that had served us so well had to finally go.
We had our garden work completed at the start of the year and as part of the work we invested nearly £1100 on a shed. The shed we didn't see for a couple of weeks after the gardeners put it up for us as we couldn't walk on the garden. It looked fine from a distance and it was big enough to house everything from the old shed. I thought that was it – job done.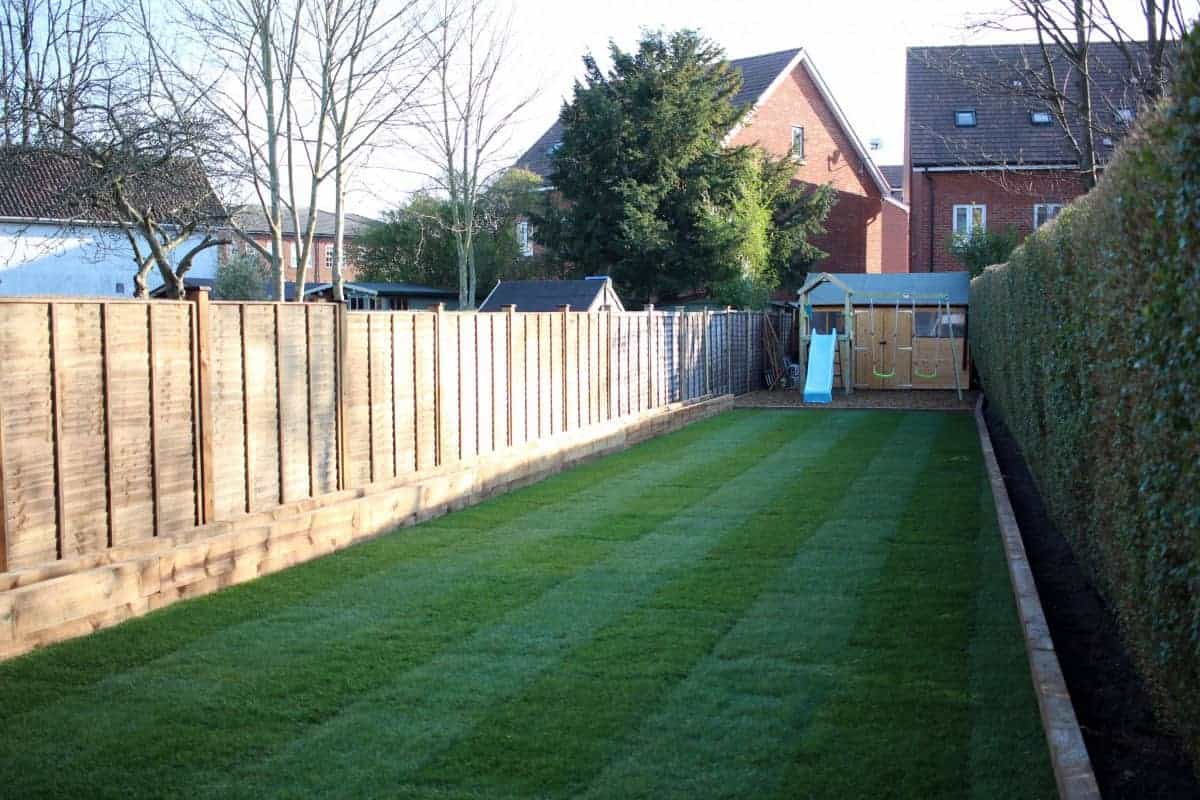 But, as soon as I saw it up close I realised what bad quality it was. None of the panels fit together very well, there were eye holes in the planks that water could come through and I could see strips of daylight through so much of it. Add to that the fact the windows were flimsy perspex only secured on two sides and the doors had nothing to secure them into place and I had one incredibly disappointing shed at the end of my garden.
The shed company first advised me to fix the shed. To put sealant along any joins and to patch up other aspects. But, there was no way I would be fixing a brand new shed. I wanted, and expected, such an expensive purchase to be fit for purpose – and this shed really wasn't. It was as cold in the shed as outside in the garden and it looked like it would collapse in the next bout of bad weather.
In the end they took the shed back – with Dave and his brother dismantling it in the snow – and we finally got a refund a few days later. I have never known relief like it. But, thankfully this story has a brighter ending.
When the original company agreed to take the awful shed back I bought a new shed from Shedstore. I went for one which had installation included. After paying our gardeners to put the awful shed up for us and having to take it down in the snow the last thing we wanted was to lose more money on installation or to have to find the time to put it up ourselves. Plus, I figured that any company that included installation with a shed definitely had faith in their products – you wouldn't install something yourself if it was rubbish. That's my logic anyway.
In the end I chose the Shed-Plus Champion Heavy Duty Reverse Apex Double Door Shed. It was perfect for us and came in a range of sizes, finding one that was the exact dimensions of the old shed. It looked great – but I had to reserve judgement until we had it in the garden, after all, the previous shed had looked great online too.
So the shed arrived very early – by 7am – a few days after the old one got taken away. The base was ready and we'd made sure access was clear and I don't think until this point I realised how stressed I had been about the whole shed saga.
The shed came direct from the suppliers – The Malvern Collection – and two really lovely guys delivered and installed it. The shed came in literally about ten pieces – compared to the other shed that was in about a million pieces. It also took less than two hours to put up – compared to the day and a half the other one took to construct.
I came back from the school run and very nearly cried when I saw the finished shed. I'm not exaggerating but it was such a relief after weeks of shed issues. It looked incredible compared to the other one and fit so well into the garden. It was perfect.
I walked into the shed and it was warm inside. I couldn't see any daylight and the panels fit together like pieces of a jigsaw. The wood was all so solid and it was all reinforced – with extra supports around the shed and on the backs of the doors. I could see it was a great quality shed from the first moment I looked at it.
The windows were glass, in frames, and they both opened with proper latches to keep them open at whatever width I wanted. The door had a proper lock on it – with a knob to turn and keys. Actual keys!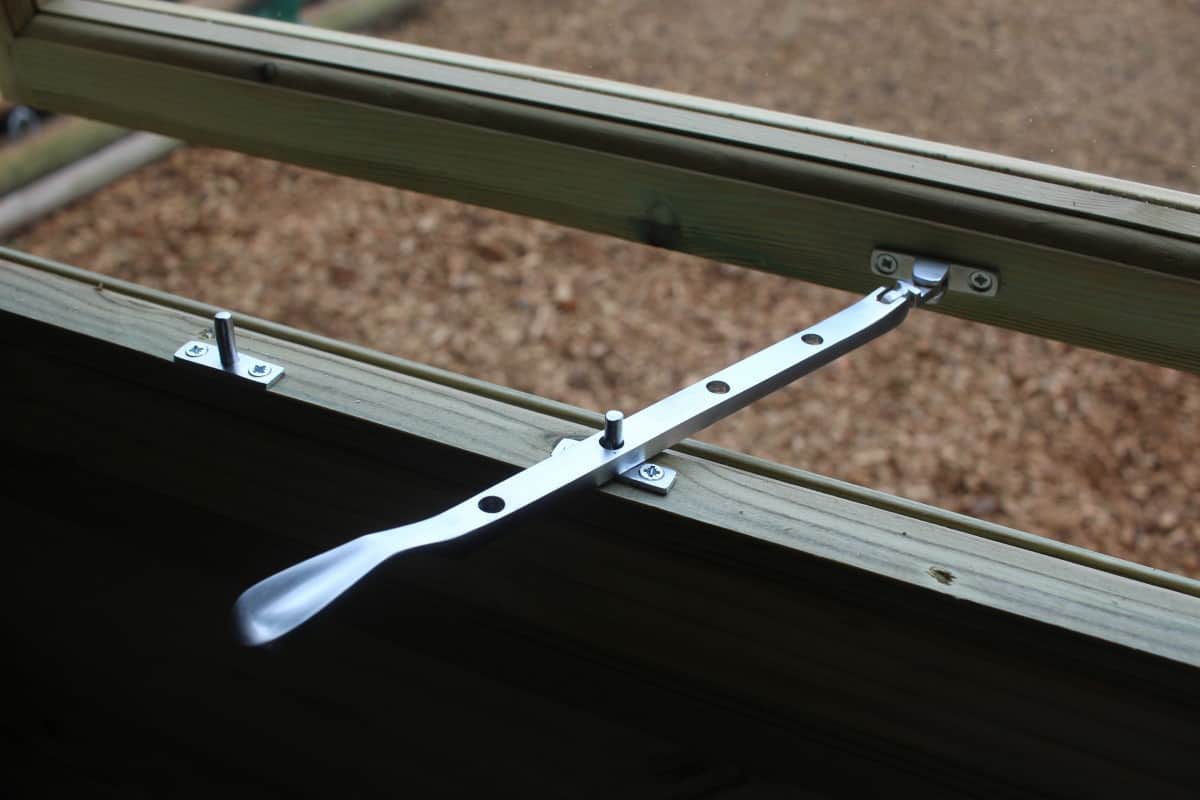 It was more like a garden room than a shed and smelt of lovely, new wood. I have never raved about a shed so much in my life – and I doubt I ever will again. Before this I thought there were normal sheds and awful sheds. Now I know that sheds really do have a scale of quality and I think ours is pretty much at the top.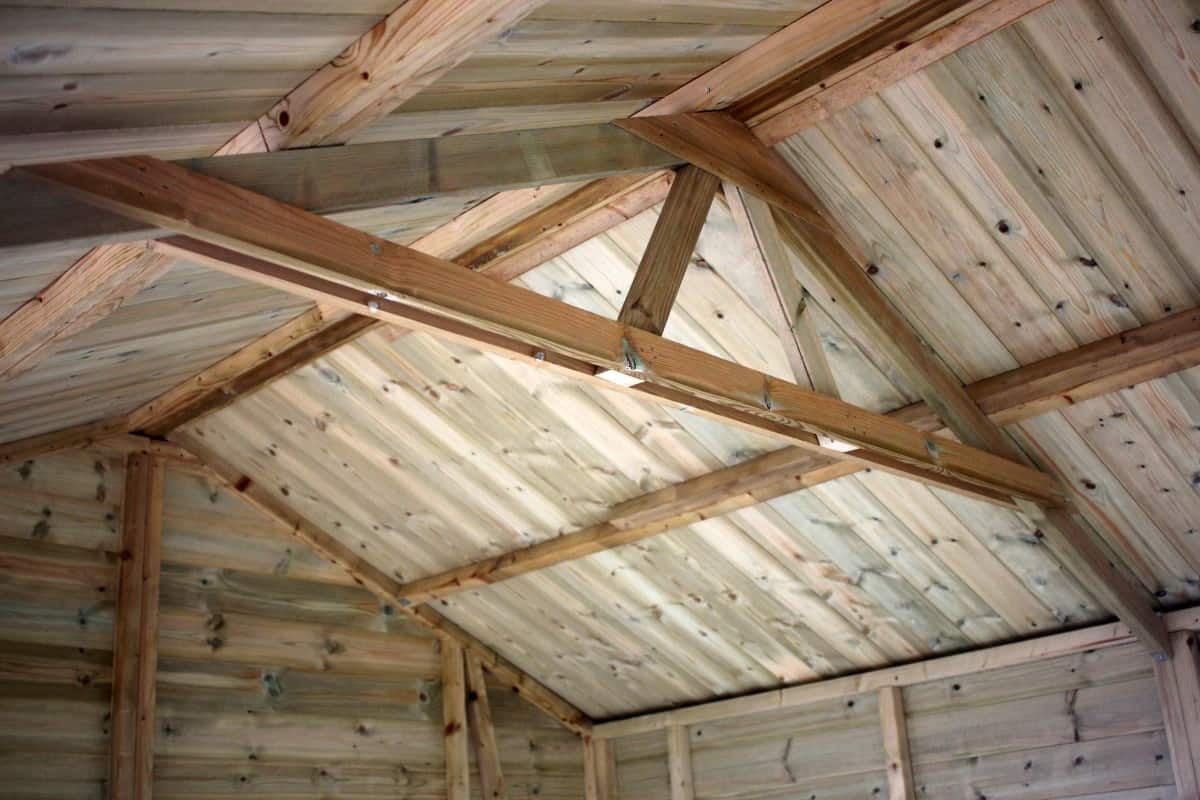 The shed cost us more than the old, awful one but, looking at Shedstore's range I know that if we'd spent the original amount on a shed at Shedstore we would have still been happier than we were with the original one. Sometimes it's not just about the price you pay but who you buy from as well – and I wouldn't hesitate to buy a shed from Shedstore in the future. Although, looking at our new shed I doubt we'll need a new one for a very long time.
I'm so sad that we had so many issues with the original shed. It really tainted our garden renovation for us – something that should have been an exciting time. But, Shedstore saved the day and restored my faith that not all retailers are the same and some really do go above and beyond to give great service.