Disclosure: We were invited for this meal for the purpose of this post however all opinions are my own.
We love having meals out as a family and try and grab the opportunity as much as we can. One of the latest places we visited was The White Horse in Otterbourne – Hampshire, part of The Ideal Collection.
The White Horse is a beautiful country pub in the heart of the countryside. The minute we pulled into the car park we couldn't wait to get inside, it just had the most welcoming feel to it and I imagine it would be wonderful on a sunny afternoon.
We visited at 5pm on a weekday so The White Horse was quiet as expected but we were greeted warmly and given our choice of table in the restaurant. We picked one in the corner, flooded with natural light and perfect to keep the children out of the way!
Our drinks order was taken immediately and then we had time to browse the menu. The children's menu doubled up as a colouring and activity sheet which kept them entertained until their food arrived.
The children's menu had many firm favourites and the children chose Mac and Cheese and Tortilla Crusted Chicken. There were also children's starters available but LP and Little Man don't have huge appetites at the moment so we just went with mains and the waitress offered to bring them out at the same time as our starters which is always appreciated when dining as a family.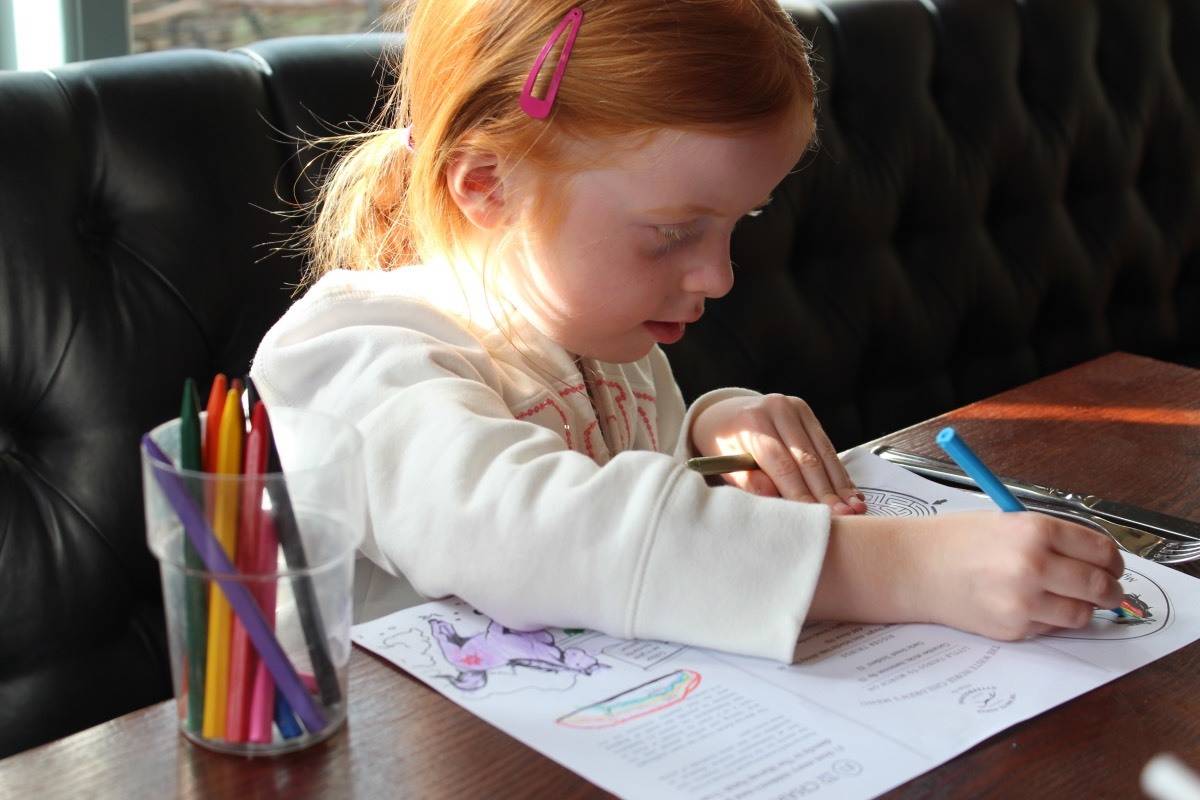 Little Man's Mac and Cheese was served with garlic bread. It was a great portion size and the cheese sauce was really thick and creamy. He really enjoyed his meal and it's definitely something we would order again.
LP's Tortilla Crusted Chicken was served with chips, cucumber and a creamy dip. The tortilla crust made a really nice change to the typical breadcrumbs or batter and there were no complaints from LP. The chicken was good quality and it was another good portion size.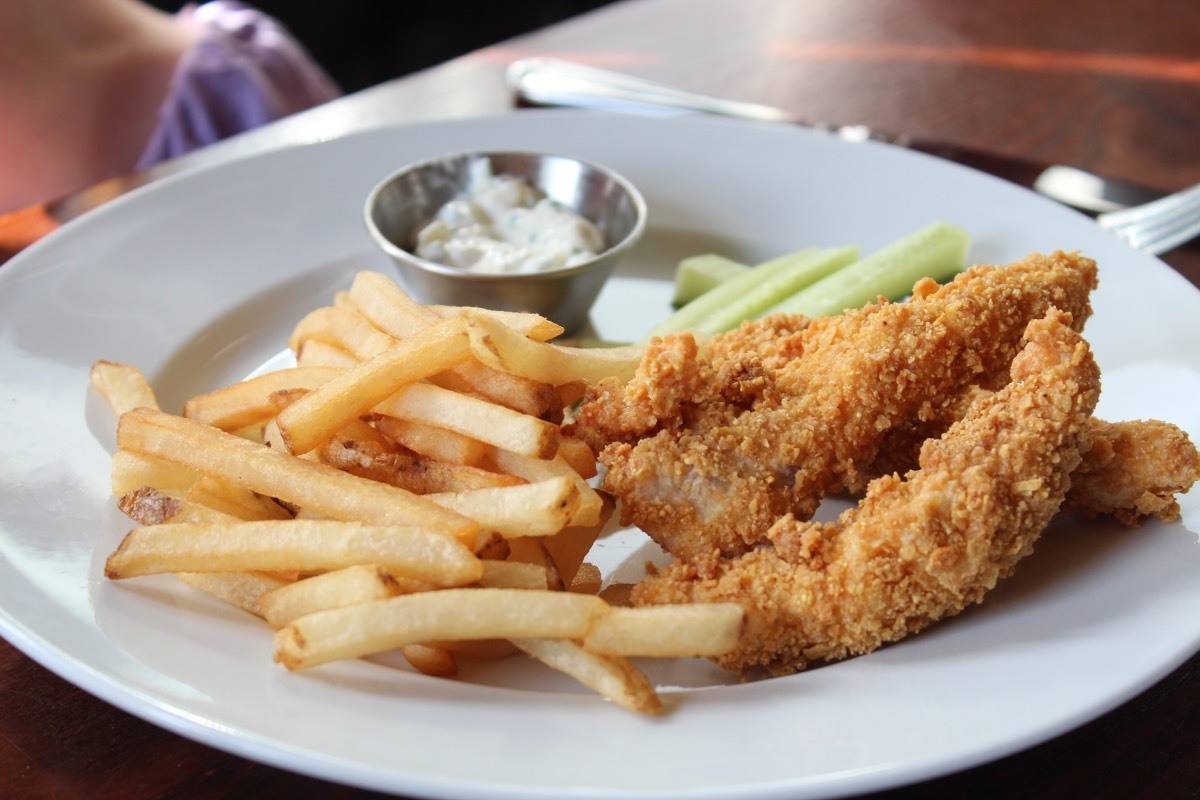 For starters Hubby chose the Chicken Liver Pate which was served in a jar and accompanied with rocket and thick toasted sourdough. Hubby would have loved an extra slice of toast but it was a good portion size for a starter. The pate was a really nice texture and full of flavour.
I went for the Cheesy Potato and Bacon Scotch Egg which was the first time I'd had a scotch egg coated in anything other than sausage meat. It was beautifully presented and came with wilted greens and piccalilli. The flavours all worked well together with the scotch egg having a slight chilli kick and the outside having a nice crunch to it. The egg was beautifully cooked and it really was my ideal starter.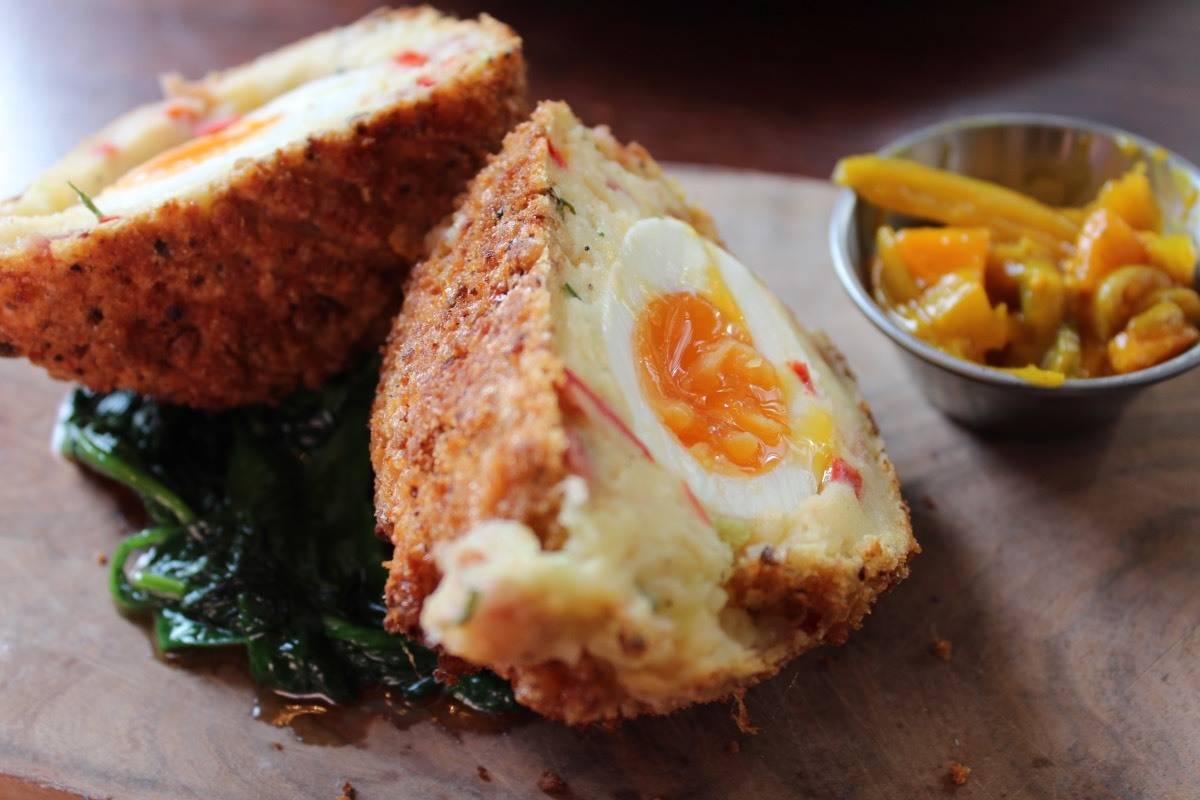 For mains hubby chose the Beef Burger and added cheese and chorizo. It was served with relish and chips and looked absolutely immense. The flavours of the burger worked really well together and the chips were beautifully cooked. This is Hubby's idea of dinner heaven and he had no complaints at all.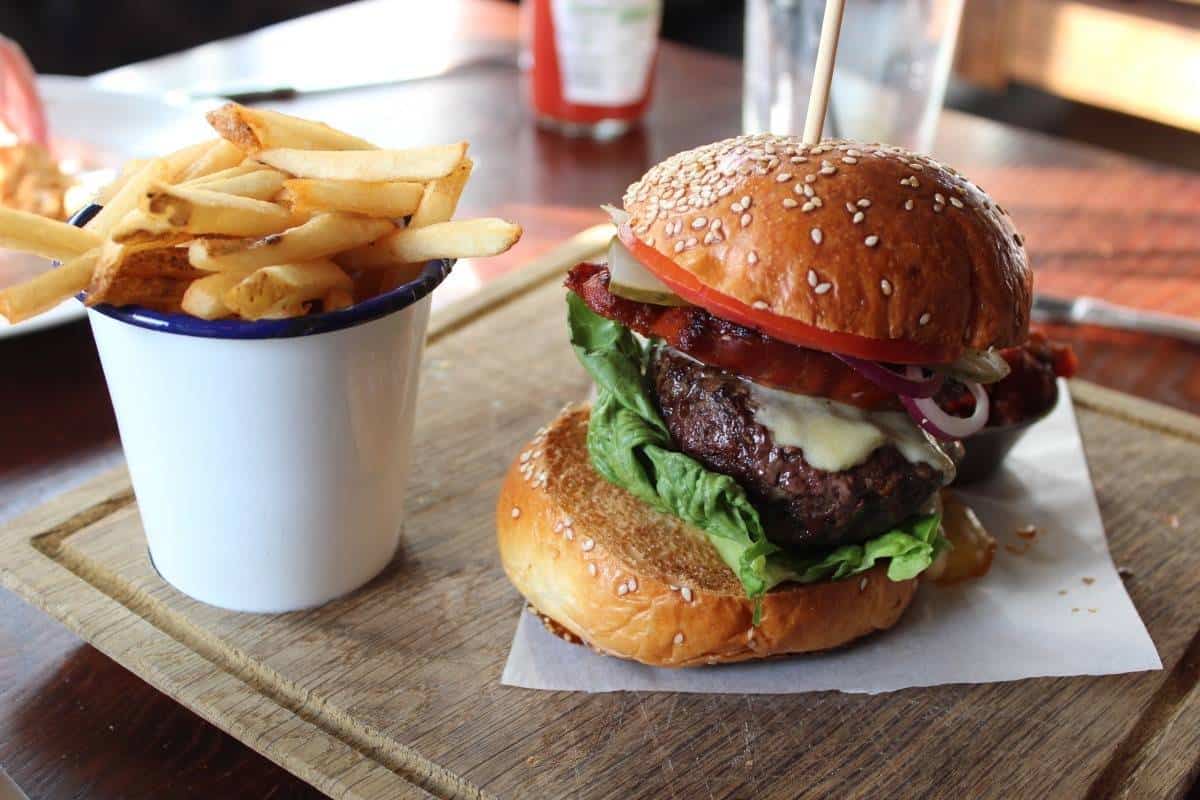 My main was the Greek Style Quinoa Salad which I chose to have with roast chicken. The portion size was huge and it was so, so filling. The flavours of the olives, feta and beans worked really well together and it made a really lovely main course.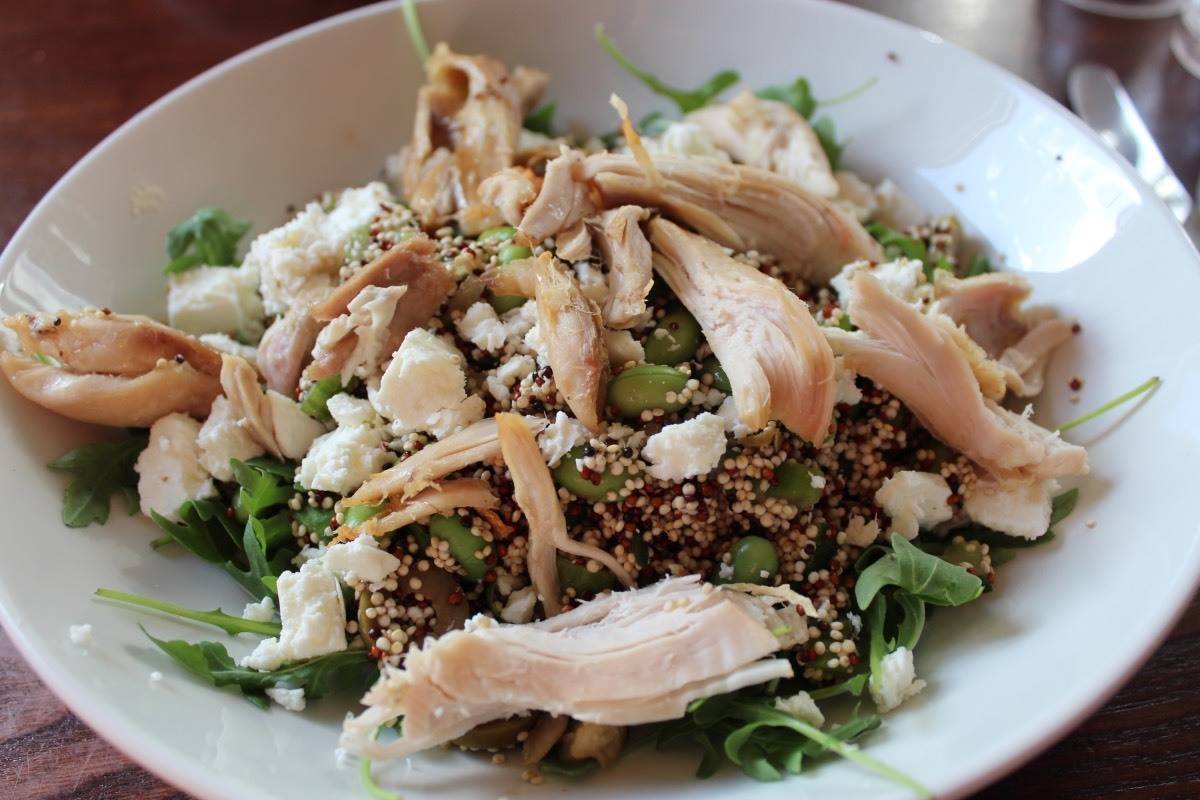 Unfortunately, by the time we started looking at our dessert menus we had been at The White Horse for nearly two hours and had to skip pudding to get the children home for bed. The food at The White Horse was wonderful and it was really family friendly but the service was incredibly slow, especially considering that we visited at a really quiet time.
We really enjoyed our meal at The White Horse and would definitely go back again – we'd just allow more time for Sticky Toffee Pudding on a future visit!
Disclosure: We were invited for this meal for the purpose of this post however all opinions are my own.