*This is a paid post
Until a year ago I had always been in employed job roles with huge organisations. We had so many company benefits from great maternity packages and sick pay to preferential rates on financial services and pensions.
Because of this I have never had to think about a pension. I knew I had a certain percentage of my salary deducted each month and my employer would match that, giving me a nice index linked pension pot when I retired.
But, a year ago I made the move to go self employed and with that freedom and independence came so much change. I didn't have a guaranteed income each month anymore, I didn't have to wear a uniform and I could take the children to school each day. But, I also didn't have any work related benefits that I was used to.
There was no longer any sick pay, no holiday pay, no special discounts and no pension scheme. My pension contributions have been frozen and all the pension paperwork I was given when I left my job has been sitting on my desk, waiting for me to work out what to do with the money in that pension pot.
I can either add it to a new personal pension scheme or I can just leave it there where, when I reach retirement age, it will mature, like any pension. But, the money in that pension pot isn't enough to do much with – I only paid into it for about six years in total.
So the time has come to start paying into a pension again but like most people the world of pensions is a minefield for me. Full of terminology and with something so important I wouldn't want to make a mistake, make the wrong decision and end up not having a pension when I retire.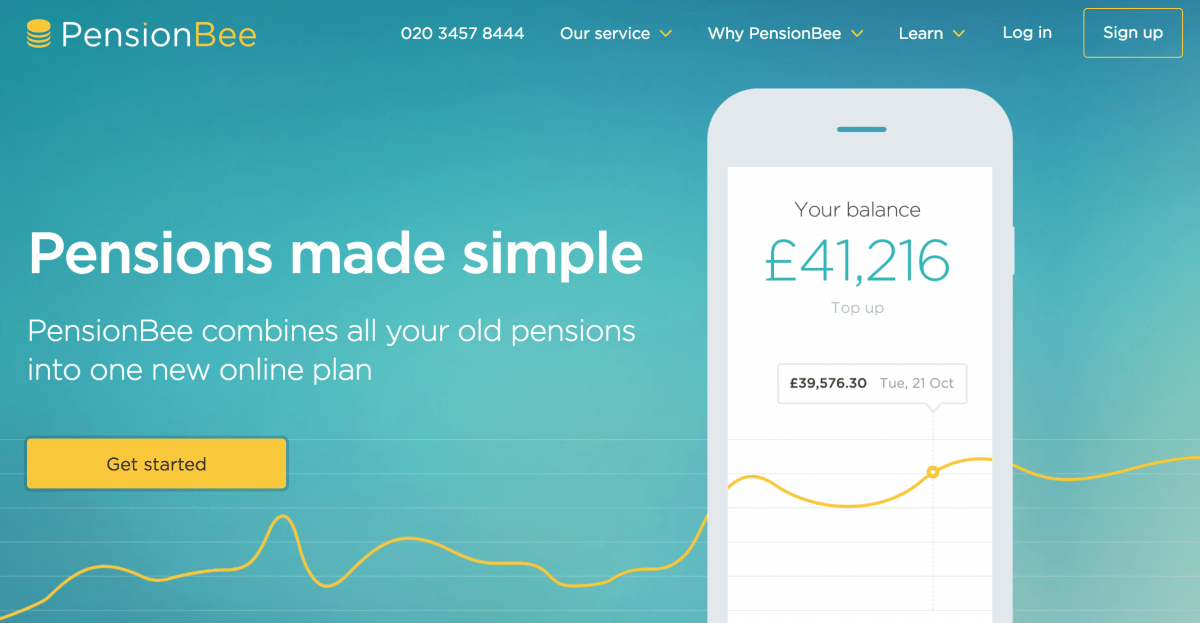 But PensionBee make pensions simple. They have a pension calculator that you can play with to work out exactly how much you should be paying into a pension each month to get your desired annual income after you retire.
The calculator looks at any existing pension pots, how much your employer pays into a pension and whether you will be making any lump sum contributions. This is as well as your age and your desired retirement age.
The pension calculator has shown me that the more I can save the more money I will have access to when I retire. This is easier said than done when you have a young family and so many expenses but as the picture from the Pension Calculator above shows, the amount I can afford to pay in at the moment isn't quite enough to generate the right level of pension for me at retirement. However, the image below shows that as our circumstances change, if I am able to increase the amount I pay into the pension I will be in a much better position at retirement.
Also, if I retire later then my pension will start being paid out later, giving me longer to build up my pension pot. Realistically, I would love to retire by the time I'm 65 and I hope that once all the work on the house has finished I will be in a position to plough money into a pension – and PensionBee has definitely pointed me in the right direction.
On top of that, PensionBee are able to transfer my existing frozen pension to one of their good-value online plans, making my financial future as far as pensions are concerned that much more straightforward and easy to manage.
Now I just need to sit down and look at how much I can afford to put aside each month. Every little helps and the sooner I start paying into a pension again, the better. Plus, I can change the amount I pay in at any point so if something changes I know that I can increase or decrease the payment when needed. This will give me complete peace of mind both now and when I retire.
Do you have a pension and are you paying in enough to support you in retirement? You can use PensionBee's Pension Calculator to make sure that when you retire you are in the best possible position.
PensionBee is authorised and regulated by the Financial Conduct Authority. With pensions, your capital is at risk. The value of your pension with PensionBee can go down as well as up and you may get back less than you started with.