When we finished our extension last year it made our home so lovely. But, it also had a knock on effect that it left us with a lot more jobs that needed doing.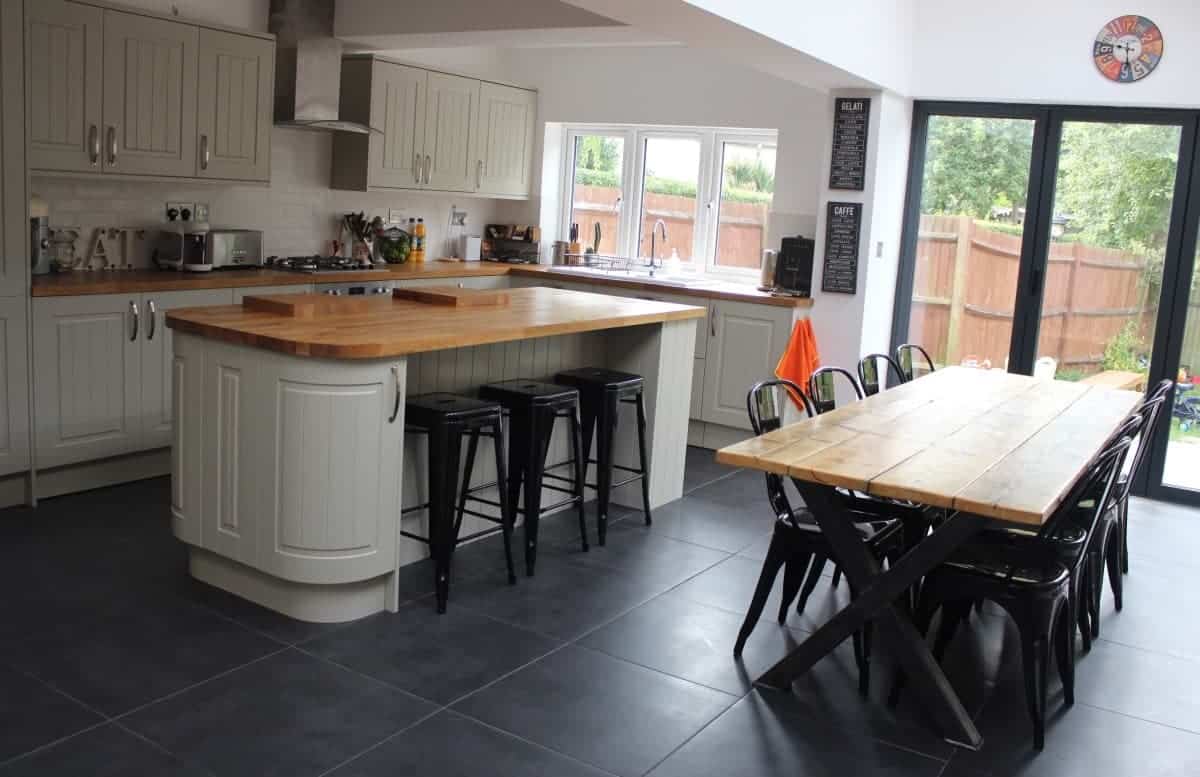 Firstly, the garden was a mess from the extension rubbish. The lawn had died and because the garden was being used in a completely different way – as part of it was now taken up with the extension – it meant that we needed to overhaul the garden to make it fit with our new lifestyle.
So, giving the garden a massive overhaul is top of our list for this year – and the work should be starting on Monday which I'll write about in another post. Our front garden is also being sorted out at the same time – as it's been a complete state from having a portaloo stood in it for six months last year!
So our garden will be shiny and new, the house looks lovely from the outside – with beautiful new render. But, it means we also now need a new front door as it looks a state compared to the rest of the house – even though I gave it a new coat of paint over the summer. Plus, it's a really old draughty wooden door and a modern, well fitted door would be better on so many fronts.
Then, at the end of the year we are looking to get plans drawn up to get the loft converted. It's pretty much the last big job for our home and the last big expense so we just want to get it done and then relax and enjoy it.
But for now we are focusing on the garden and some other little house jobs. Little Man's room is due a lick of paint and I'd love to get him some carpet too – as he has bare, draughty floorboards at the moment which were great when he and LP were babies and we could wipe them clean but now it would be nice to make his room a little cosier.
And that's about it. It's amazing how ticking one job off the list creates so many more but that's our plan for this year – do the garden, sort Little Man's room, get a new front door, get plans drawn for the loft and try and just enjoy our house as much as possible. I'll let you know how we get on.