*This is a paid post
Have you ever wanted to get to know your body a little better, get more in tune with your natural cycles or find out more about your fertility? Well, breathe ilo is the perfect solution for any woman who wants to understand her body better, as well as for any woman who hopes to conceive.
What is breathe ilo?
breathe ilo is the world's first fertility tracker that can show you your fertile days in real time just by breathing into the breathe ilo device for one minute. It's completely non-invasive, as breathe ilo just measures the CO2 level in your breath.
The hormones that are produced during your cycle to start ovulation change the CO2 levels your body releases. Based on your daily CO2 measurement and individual cycle patterns breathe ilo's system identifies where you are in your cycle with incredible accuracy.
The science behind breathe ilo
It has been known since 1951 that 4-5 days before ovulation a drop in CO2 levels occurs. The method of breathe ilo is based on the studies of several renowned gynaecologists and endocrinologists, such as Prof. Dr. Ludwig Wildt, who is also a co-founder of the company.
The reasoning behind breathe ilo is also deeply personal since the company was founded because their CEO's parents themselves struggled to conceive for more than 5 years. Although scientists knew about the relation between a woman's cycle and the CO2 drop it wasn't possible to build a homecare solution right away, due to technical limitations. This is why this method seems much more unknown compared to other methods like basal body temperature. The company worked tirelessly to develop breathe ilo and introduce it to the market in order to provide women with the opportunity to use this method comfortably in their own home.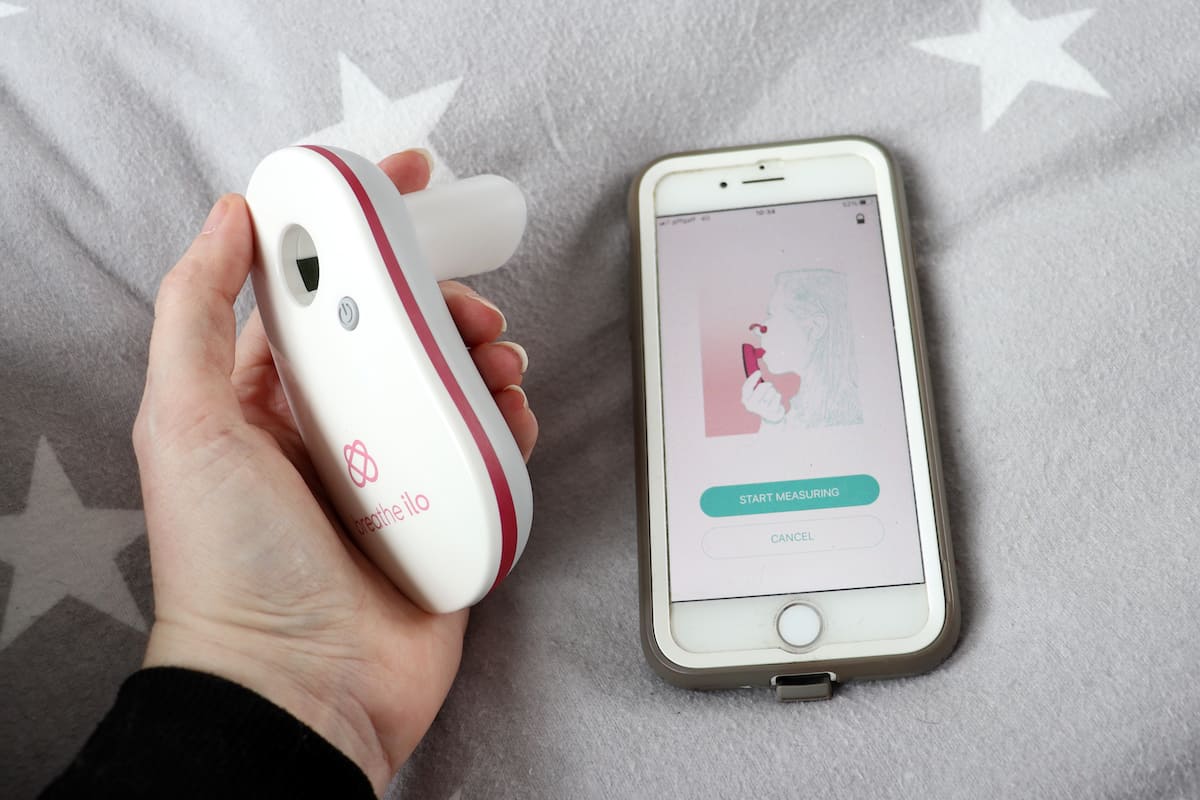 What's in the breathe ilo box?
When the breathe ilo device arrives it comes in one compact box. The box holds the breathe ilo device, a breathe ilo mouthpiece, a nose clip and a USB charging cable as well as a quick start guide.
How do you use breathe ilo?
When the breathe ilo device arrives it just needs charging and then can be set up in a matter of moments. The quick start guide advises you to download the breathe ilo app to get started.
After that, you simply click the breathe ilo mouthpiece into the breathe ilo device, put the nose clip on and open the breathe ilo app. You breathe into the device and it logs your fertility on a handy calendar so you can see when your fertile windows are and when your periods will be.
How are breathe ilo measurements taken?
Using the breathe ilo device and the breathe ilo app, you breathe into the mouthpiece of the device when prompted by the app. You keep breathing as normal for one minute whilst the app counts down, automatically turning the device off and recording the measurement at the end of the minute. It's such a simple cycle tracker.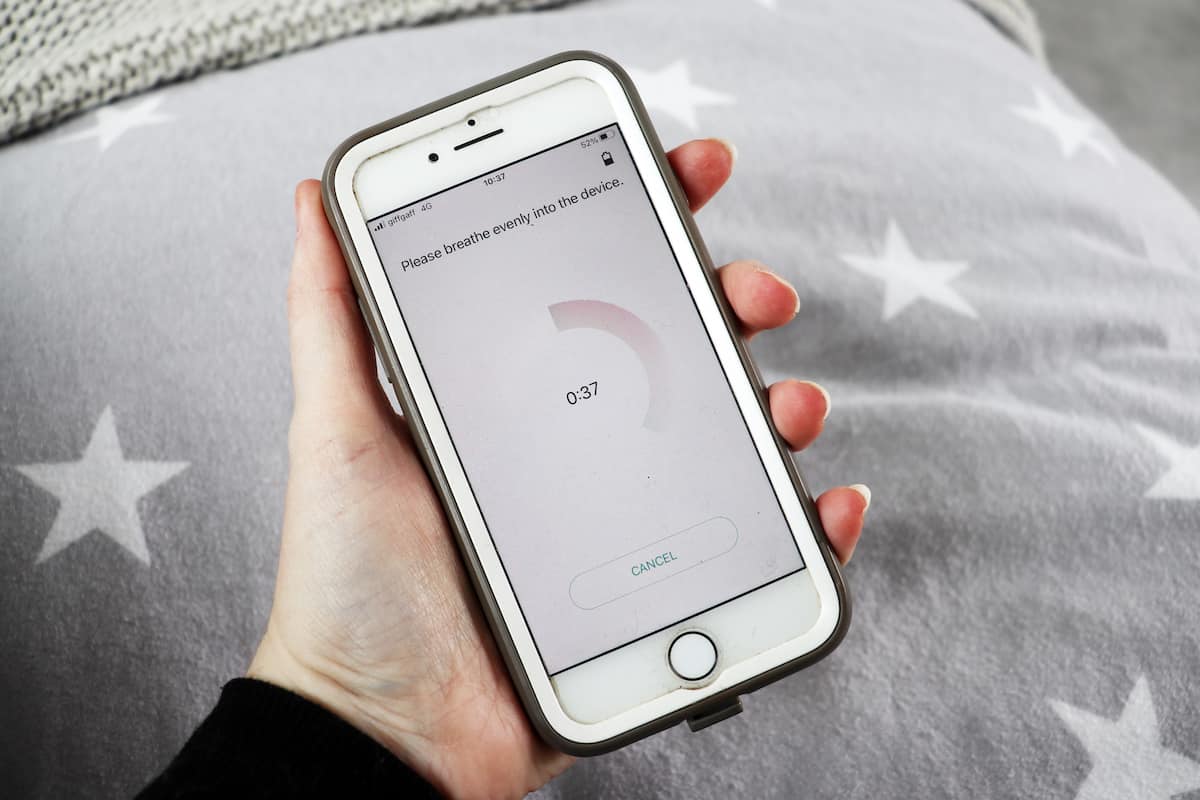 The breathe ilo app
The breathe ilo app couldn't be easier to use. When you open it, the app prompts you to take a measurement for that day. I've learnt that if I try and do it first thing in the morning, the children will interrupt me and I'll have to start over. Instead, I drop them off at school and then use the device with no chance of interruptions!
The app records measurements on a cycle calendar. It lets you scroll through the year so you can see your fertile windows and periods so far at a glance. It also shows you your cycle month by month and a comparison of your cycles so far.
As well as taking measurements, the app also lets you record any symptoms through the month – things like how heavy or light your period is each day, mucus levels, your general mood, abdominal or breast pains, appetite, headaches or skin condition.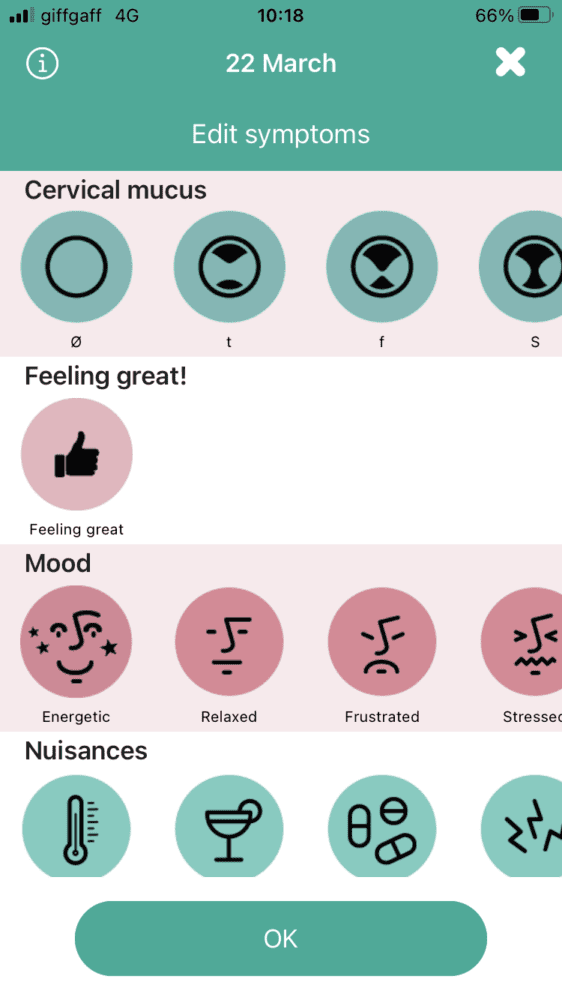 You can also record where you've been, any stresses, whether you're taking medication, if you've been sick or if you've drunk any alcohol to see if this has any effect on your natural cycle too. breathe ilo also gives you the option of adding when you've had sex – either protected or unprotected – and when you've taken pregnancy tests.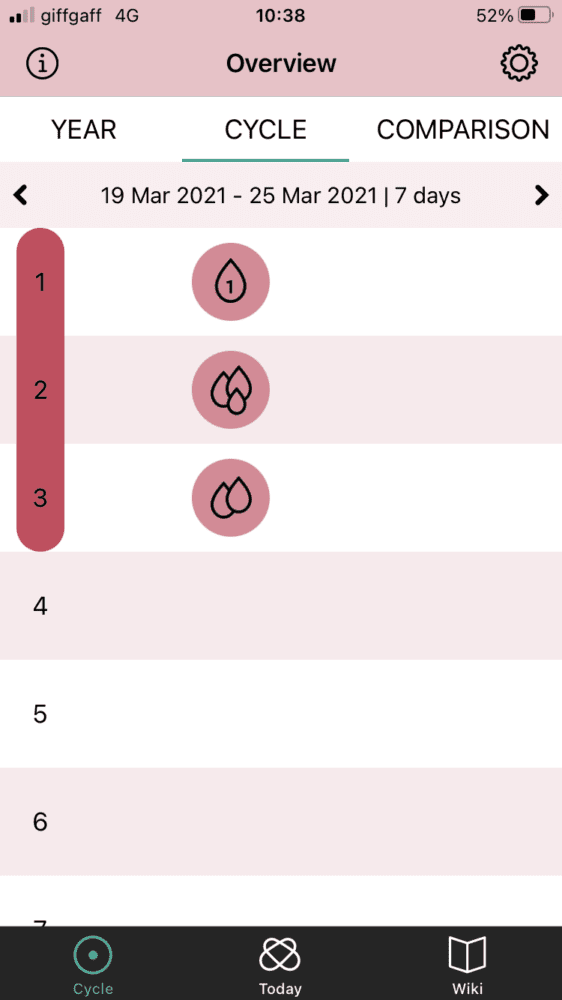 The breathe ilo app also offers free access to an extensive library on female health. So, if you have any questions about your body, symptoms, your menstrual cycle, pregnancy or anything else, breathe ilo will be there to help you answer them.
Why would I want to use breathe ilo?
The breathe ilo device shows you when your full fertile window is. It shows you when you are most likely to conceive and also helps you to understand your body. It records when your periods are, how heavy they are on different days and helps you get to know your own menstrual cycle.
Your menstrual cycle gives you a lot of information about your health and keeping a record of your cycle, how heavy your period is and any associated symptoms will make you aware of any changes as early as possible. If you are worried about any changes over a long period of time you should contact a healthcare professional.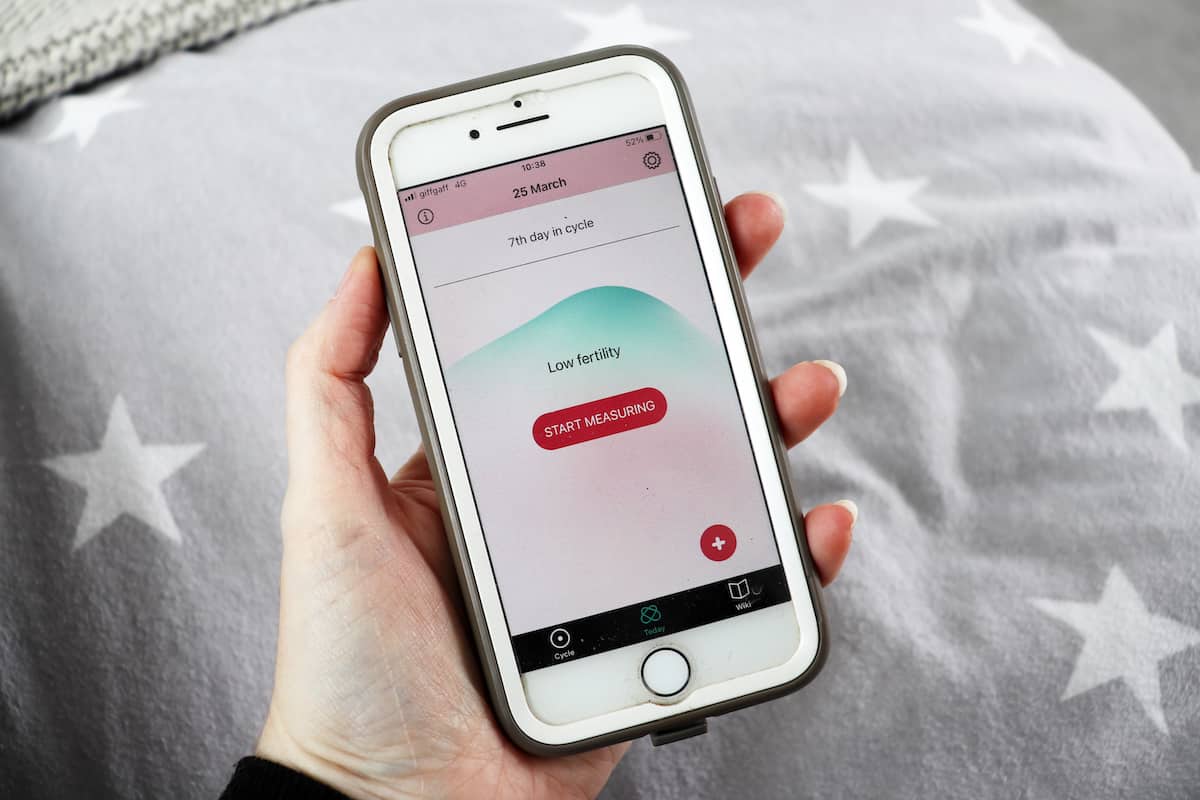 Knowing the different times of your cycle can let you plan social events around them as there are always times of the month where I really don't feel like socialising! Plus other times where I know my general mood will take a dive. Being aware of these times will help life flow in the best possible way.
I can now time exercise around my cycle, make sure I'm eating the right foods to boost my iron levels when they need it and even adapt my skincare routine to make sure it's being taken care of in the right ways at the right times of the month. Tracking your menstrual cycle has so many benefits for not just your body but your day to day life too.
My periods used to always be like clockwork but, since having children, I've found the dates of them change and I keep meaning to keep track or monitor them so that I'm more prepared each month. It's something I've never got around to – until now.
Using breathe ilo is a great way of introducing young girls to periods too, making them as a natural, normal part of life and something we can observe and understand rather than ignoring them as best we can.
How does breathe ilo compare to other fertility trackers?
breathe ilo is the only fertility tracker that is able to show the full fertile window – as the drop in Co2 occurs 4-5 days before ovulation – while other methods only show a small part of the fertile window and ovulation can only be determined based on calculations which is not always very reliable.
I've never had to track my fertility but most women I know have had to use one method or another at some point in their lives. They've had to do regular urine dipstick tests, monitor their mucus levels each day or take their own internal temperatures.
breathe ilo can be used at any time of the day while these other methods have to be done straight after waking up which I know many women find quite stressful – and is also quite easy to forget.
Compared to other options, breathe ilo couldn't be easier. There's no waste as you're not using new tests each day, there's no ongoing cost and the test is in no way invasive. No poking, prodding or sample collecting. You really do just breathe into the device for a minute each day. It's that simple.
You can use breathe ilo wherever you are with no embarrassment or unease. You can easily take breathe ilo on holiday or away for the weekend without any issues. It's clean, discreet and really accurate.
How have I found using breathe ilo?
I've been using breathe ilo for a couple of cycles now and really like it. It fits seamlessly into my daily routine, is super easy to use and gives me an insight into my own body that I've never really thought to take note of before.
My periods starting are now no longer a surprise, it's something I expect at the right time each month and I'm really aware of how my body changes through each month too. The human body really is an amazing thing.
breathe ilo is fantastic for anyone wanting to understand their body better and it would be a great investment if you wanted to track your fertility with the aim of trying to conceive. The results are really clear and simple to understand plus the app is fantastic, a really great resource.
You can find out more about breathe ilo over on their website and use code REDHEAD20 for £20 off your breathe ilo purchase.