*This is a collaborative guest post
Picking out a new outfit can be a lot of fun.
But most days, you just need an outfit that will get the job done (and survive what the kids have in store for you!).
Wouldn't it be nice if there was a piece of clothing you could wear every day—rain or shine, summer or winter, work or play—without having to worry about damage or stains?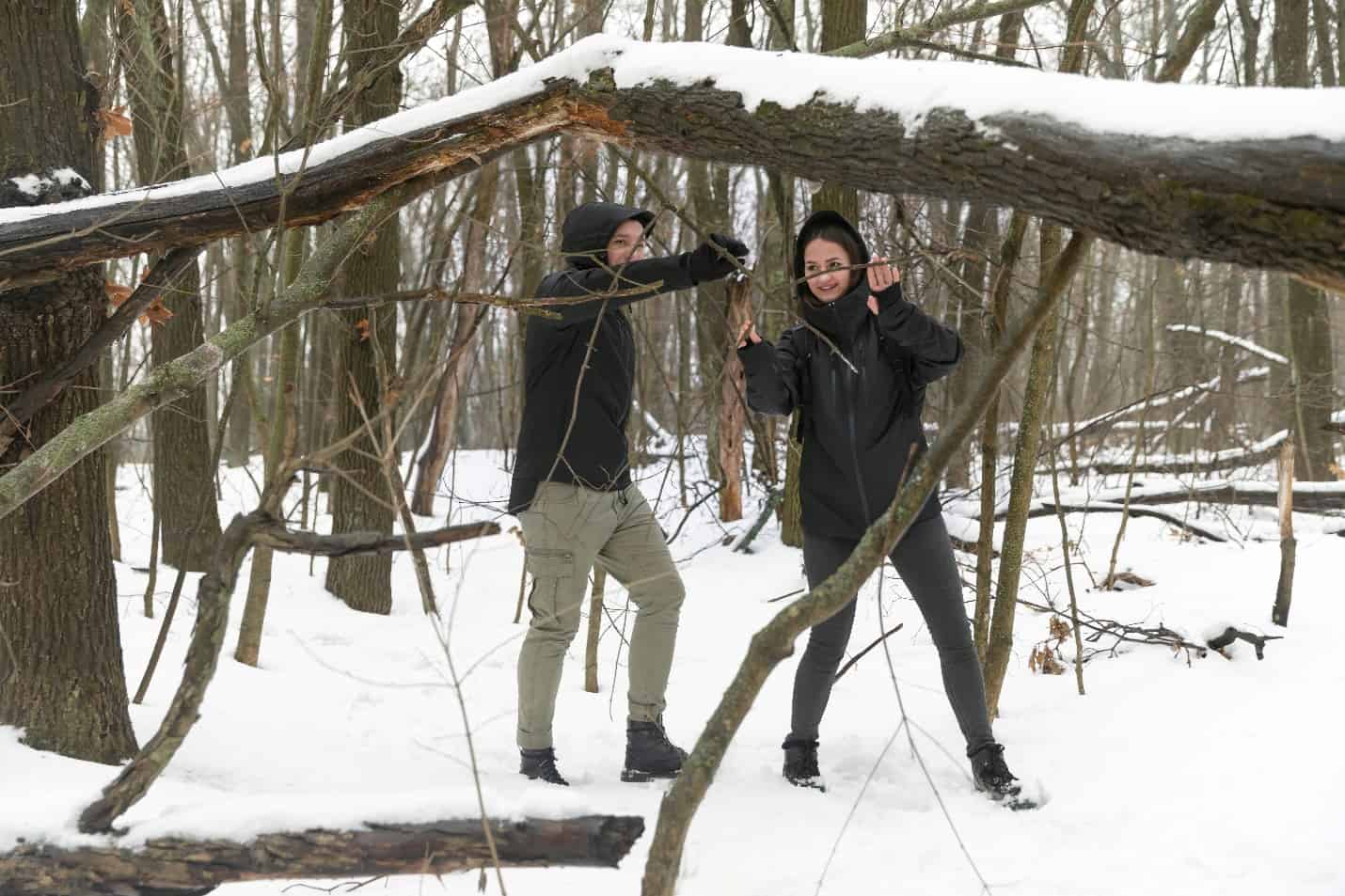 That might soon become a reality with GAMMA jacket. GAMMA is made of graphene, the strongest and more versatile material on the planet. Graphene is so impressive that it won its discoverers a Nobel Prize in 2004.
GAMMA will keep you warm or cool in any climate, so you can wear it all year round. And, it's waterproof, wind-proof and UV-proof for all-weather protection. Don't worry about wearing to the kids' football matches and playdates either. GAMMA is practically indestructible, and it's antibacterial, odour-proof and stainproof.
Yeah, that's a lot for one jacket to do! But that's just the start. Many believe graphene clothing is the future of our entire wardrobe. You can get your GAMMA jacket now for 40% off if you order during the pre-sale period.
Let's take a look at some of GAMMA's features and why it may be your go-to jacket for life.
Graphene is an All-Season Insulator
Clothing you can wear in any weather is a big innovation. That's what graphene will bring to your closet.
Now, most of our clothes have limitations, which is why we have different clothes for different seasons and separate jackets for all kinds of weather.
Graphene is the first material that breaks those bonds, and it does so by insulating like a second skin. It's one of the most effective insulators because it's able to react to your body heat and diffuse it naturally.
When you wear GAMMA, it transfers your body heat from hot parts to colder parts, keeping you warmer and more comfortable all over. When it's hot out, GAMMA expels excess heat and wicks moisture to cool you down.
Graphene's insulation is why GAMMA can warm you up like a big winter coat despite weighing just 500 g.
Built-in Heating for Frigid Weather
Some weather is just too cold for your body heat and graphene to beat. In sub-zero temperatures, you can turn on GAMMA's internal heating elements for a little boost of warmth.
Once the heaters turn on, graphene will distribute the heat evenly throughout the jacket, creating a cozy, warm body hug without annoying sweaty spots or cold patches.
It's amazingly comfortable, too. You can choose between three heat settings to find the right temperature for you. It's like having a heated blanket you can wear!
GAMMA's built-in heating is safe, and it doesn't contain any electronics. To use it, just put a power bank in the jacket pocket and press the heater button. It only takes seconds for the heat to start diffusing throughout the jacket.
The Strongest Jacket Ever Made
Graphene is the strongest material on Earth. It's even harder than diamond. So, you can expect GAMMA to last a long time and look great doing it.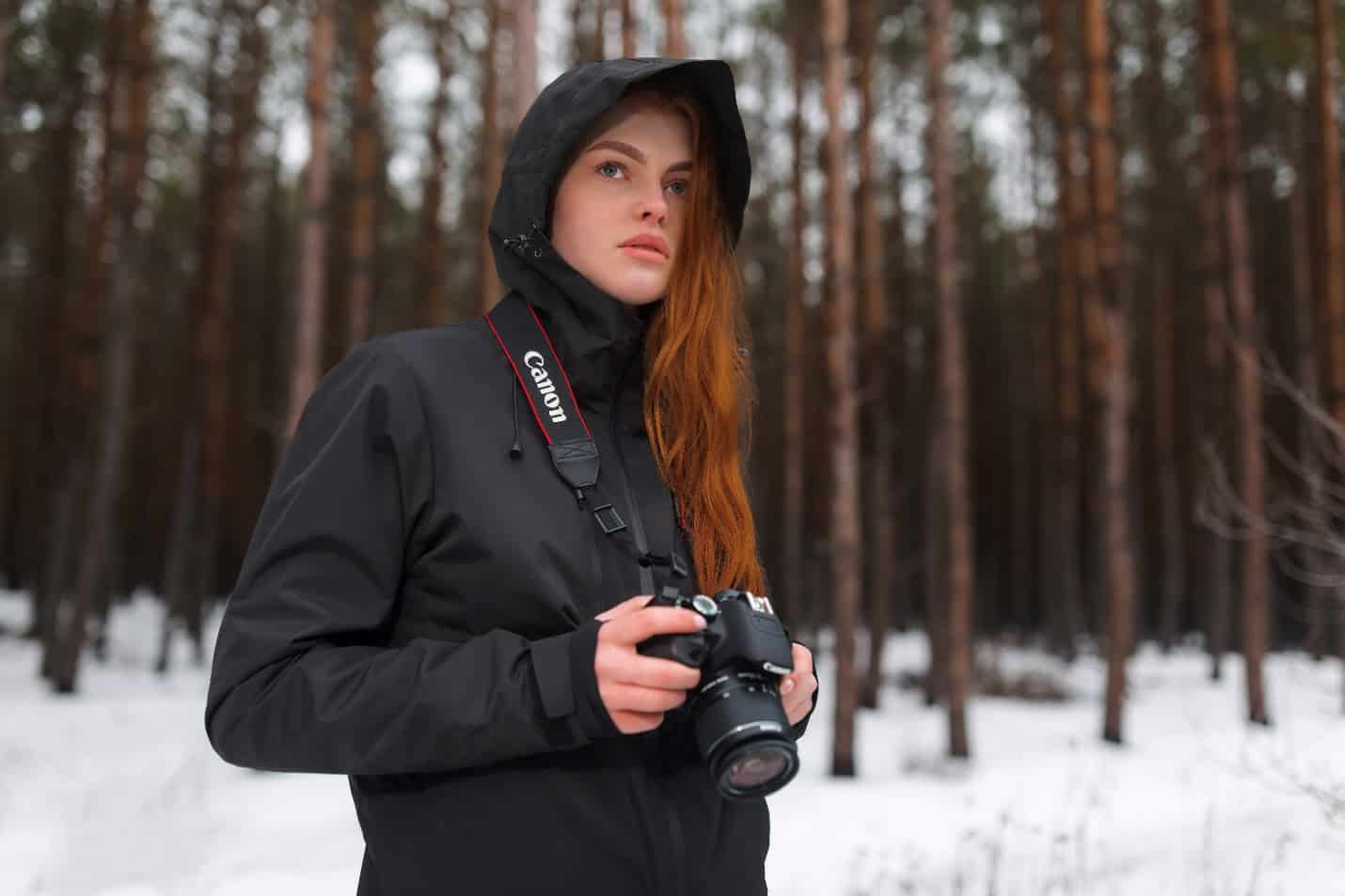 GAMMA is nearly indestructible. It's resistant to all forms of damage, including punctures from knives. It will never tear or fray—graphene's lattice structure is too strong. Not even air can pass through.
GAMMA is also resistant to stains and odours. Go ahead and bring it to the messiest events with kids. It will come out unscathed (even if you don't!).
Super Light and Comfy
At just 500g, GAMMA weighs about as much as a jumper. But it keeps you warm like a big winter coat. GAMMA's weight makes it a lot more convenient to get around in cold and rainy weather.
When everyone is bundled up and you're wearing a light jacket, you'll realize how much easier it is to have GAMMA compared to other jackets.
GAMMA is comfortable too, thanks to graphene reacting to your body temperature. You never feel sweaty and sticky, even when wearing it on warm days. And it doesn't have that slick rain-jacket feel either. It feels smooth on bare skin.
Waterproof and Weatherproof
Graphene is totally impermeable. It won't let any liquid or gas pass its barrier and reach your body. This makes GAMMA the most effective windbreaker ever made.
Even the best wind jackets allow a little wind to get through, and that frigid air can cause a chill. GAMMA will keep cold air from getting in. Even on the most blustery days, you won't feel any chill.
This goes the same for rain. On those chilly, blowy days, you'll be protected from moisture and the cold sensation that icy rain brings with it—that's the feeling that really makes it miserable to be outside in that weather!
To keep you extra secure, GAMMA has straps on its hood and waist. You can tighten them to keep wetness and wind out for good! The jacket even has built-in fingerless gloves to keep your hands warm.
Antibacterial and Hypoallergenic
Being around kids all day exposes you to a lot of germs. And after this past year, that's something everyone wants to avoid. GAMMA is immune to germs and allergens, preventing illness and stopping you from bringing bacteria into your home.
It's like wearing a sterile shield that keeps you protected all day. Never walk into a nursery school without it!
It's also a must if you love the outdoors but have a few allergies. Graphene will keep pollen, mites and even mosquitoes far away.
GAMMA Looks Fantastic Too
Practical features are great, but you need to look good too! GAMMA comes in women's and men's designs that are both sporty and attractive. A tapered trunk slims the waist and gives you an hourglass look. For men, it slims the waist and broadens the shoulders.
The soft-shell activewear style is very in right now, but unlike other activewear jackets, GAMMA is more discreet and refined. The jet-black colour is sleek, making GAMMA a fashionable choice to wear to work or casual events. It really is the jacket you can wear every day.
GAMMA has 10 pockets spread throughout its exterior and interior, including 2 hidden pockets that are very convenient when travelling.
GAMMA is Stylish, Safe and Affordable (For Now…)
GAMMA is a completely new type of clothing. It can keep you warm and comfy no matter the climate or the season. And, you'll never have to worry about it getting wrecked or stained. Graphene clothes aren't cheap, but you only need one GAMMA for life. And now, you can get one for over 40% off the price.
Just click the link above and make sure to pre-order your jacket before the pre-sale ends.
Or, you can learn more about graphene and order your GAMMA jacket at weargraphene.com.