*This is a collaborative guest post
As those of you with children know, the kids are off school. For a long time in most areas. In fact, there are certain places who have called off school for the rest of the year! Now, we all love our kids and enjoy spending time with them. But there is a big difference between after school or weekend play and entertaining the kids 24/7. Those who work from home have it even harder because they have to try to keep the kids busy while still keeping up with their workload. And for those who are new to this working at home thing, wow, they are in for a shock if they have school-aged kids home too.
Kids with Questions
Kids are probably going to have plenty of questions about what is going on too. Some may be more anxious than others. If you or one of your kids needs someone to talk to about their feelings, the experts at BetterHelp are available 24/7/365. Anxiety, depression, and just feeling overwhelmed is common during times like this. And it needs to be addressed, no matter how old your child is.
Planning and Scheduling
So, here is the deal. The kiddos are home for a while. Maybe for the rest of the year and then they are on summer break. So, you are looking at about five to six months of planning to keep your rugrats happy and busy at home. It would not be so bad if there was no quarantine. After all, we cannot just load the kids into the van and head to the zoo or the movies. No playdates with friends or swimming at the local pool. It is going to take some creativity to plan their days. Here is idea number one. Let them help.
Get the Kids to Help
Planning is the hardest part. Let your children help you with this. Go ahead and talk to them. Especially if they are teens because they are almost impossible to please unless they are involved with the planning. Give everyone a sheet of paper and ask them to write down a bunch of things that they would want to do at home or in the yard. If you are lucky enough to have property where the kids can do other things like ride their bikes or four-wheelers, great. Make sure they know that it has to be things they can do at home without having to buy anything from the store. Because you don't need to be going to the store any more than is absolutely necessary. If you do have to buy something, remind them that you will be ordering it online and it may take longer.
See What They Want
Now, some of their ideas are probably going to be out of the question, but you may be surprised at some of the unique things your wonderful youngsters can come up with. After all, they are your kids and you are pretty awesome, right? If they cannot come up with much, throw some ideas out there. Here's a couple of ideas:
Modeling Session
Let them dress each other in your clothes or each other's clothes (they don't have to fit). Have them go all out though, doing a makeover with makeup and hair curling too. Give them some high heels to try to walk back and forth in the living room. The boys are probably not going to want to dress in your dresses and get made up. However, if they do want to, that is great too. No judgement here. Otherwise, let them help you judge. Give each kid points for makeup, dress, how well they walked down the "aisle," and so on. Be nice though.
Scavenger Hunt
You can have your kids find things in the house and outside if the weather is nice. Here is a list of some things they can find:
Indoors
Rubber band
Bobby pin
Pencil
Pink crayon
Old homework with a good grade on it
Penny
Something green
Something that starts with a "T"
Outdoors
Rock
Twig
Flower
Leaf
Pinecone
Pillbug (Ballbug)
Feather
These are just a couple of ideas. You can probably come up with way more on your own or with your kids' help. Let them re-decorate each other's rooms. Have them make lunch. Enjoy your time together.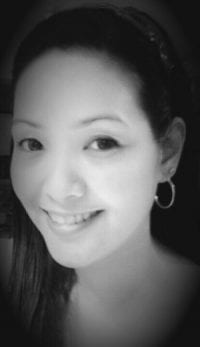 Marie Miguel has been a writing and research expert for nearly a decade, covering a variety of health-related topics. Currently, she is contributing to the expansion and growth of a free online mental health resource with BetterHelp.com. With an interest and dedication to addressing stigmas associated with mental health, she continues to specifically target subjects related to anxiety and depression.