Disclosure: We were invited to see this show for the purpose of this post however all opinions are my own.
We love a trip to the theatre and it's one of our favourite things to do with the children in Camberley. At seven LP had never been to a concert before so when Camberley Theatre invited us to see Pop Divas Live I couldn't wait to give her that first introduction to live music. Pop Divas Live is billed as the best songs from all our favourite female stars in one fabulous fun-packed show and LP was so excited for the show to start.
When we arrived at Camberley Theatre we were met with a merchandise stand where you can buy Pop Divas goodies. There are also so many refreshments on sale and we found our seats easily. The layout of Camberley Theatre means that every seat gives a great view – there really aren't any bad seats in the house.
The show starts with the four members of Pop Divas Live dancing and singing on the stage. The lights went down and the children in the audience were all so excited.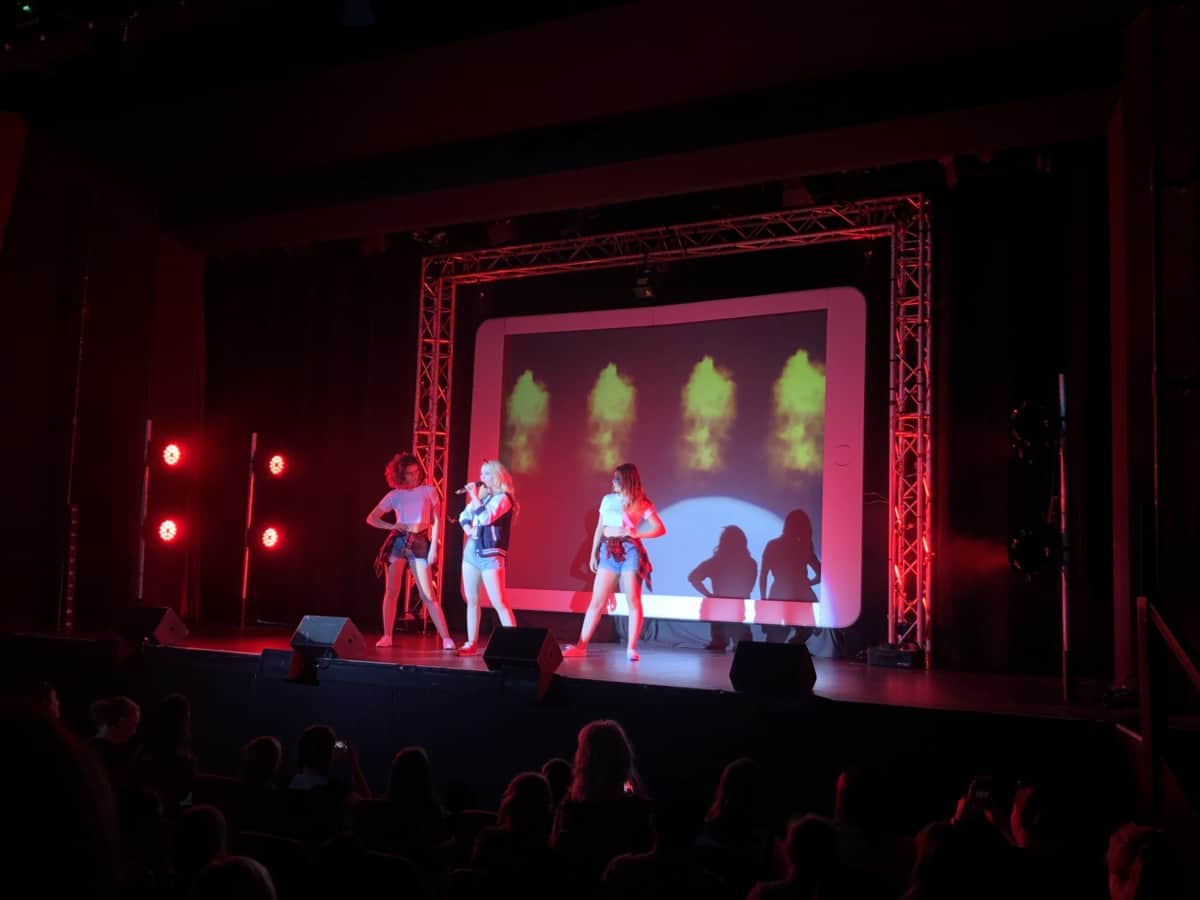 Through the show we were introduced to Meghan Trainor, Ariana Grande, Beyoncé and Rihanna – as well as a little appearance from Nicki Minaj. Before each artist we were given facts and trivia about them and there were regular costume changes too so the cast could really get into character.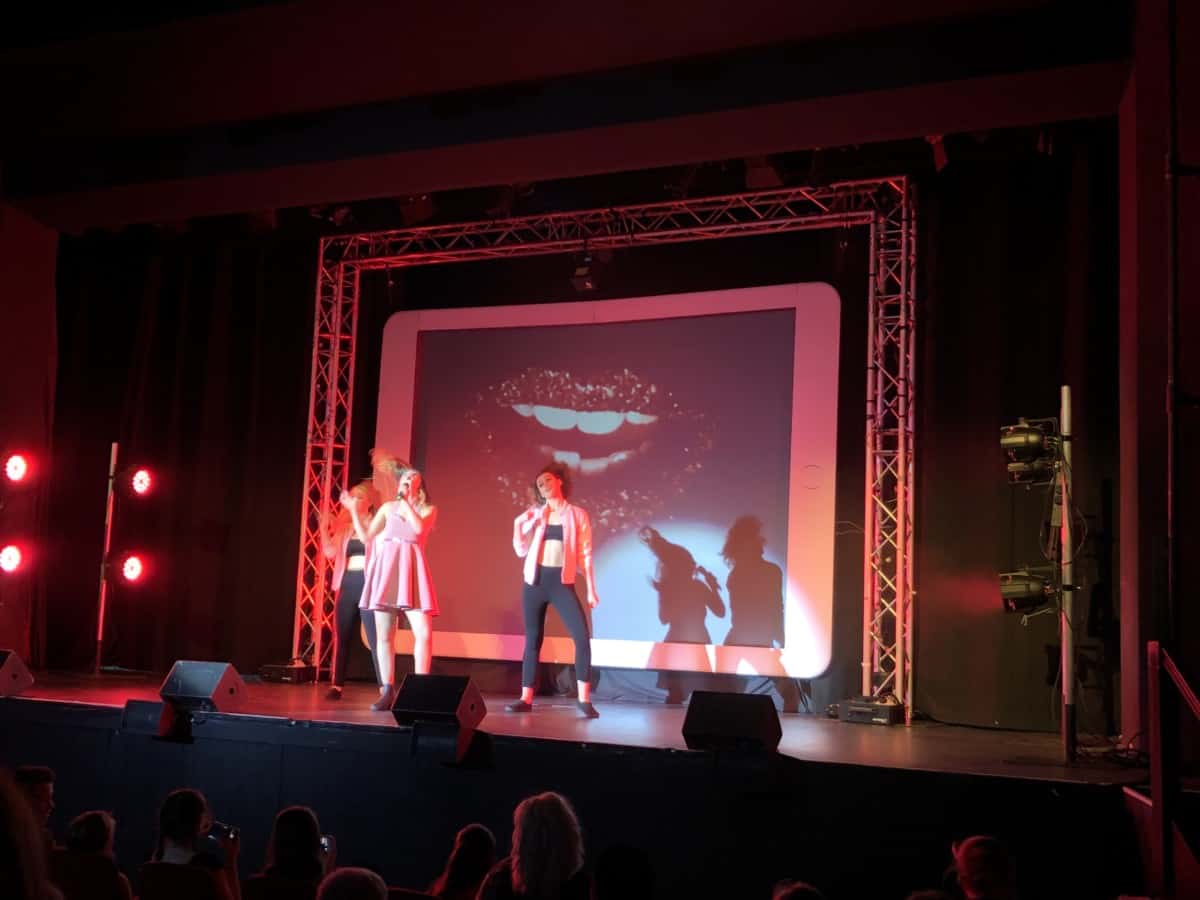 Little Mix cast Black Magic and Taylor Swift helped to Shake It Off which were definite highlights of the show. The singing was fantastic and the dazzling choreography was perfect for each of the songs. The background of the stage was a giant tablet and during each set it came to life, showing music videos that had been created by the cast. This gave the appearance that the audience were seeing the real stars and not just a fantastic tribute act.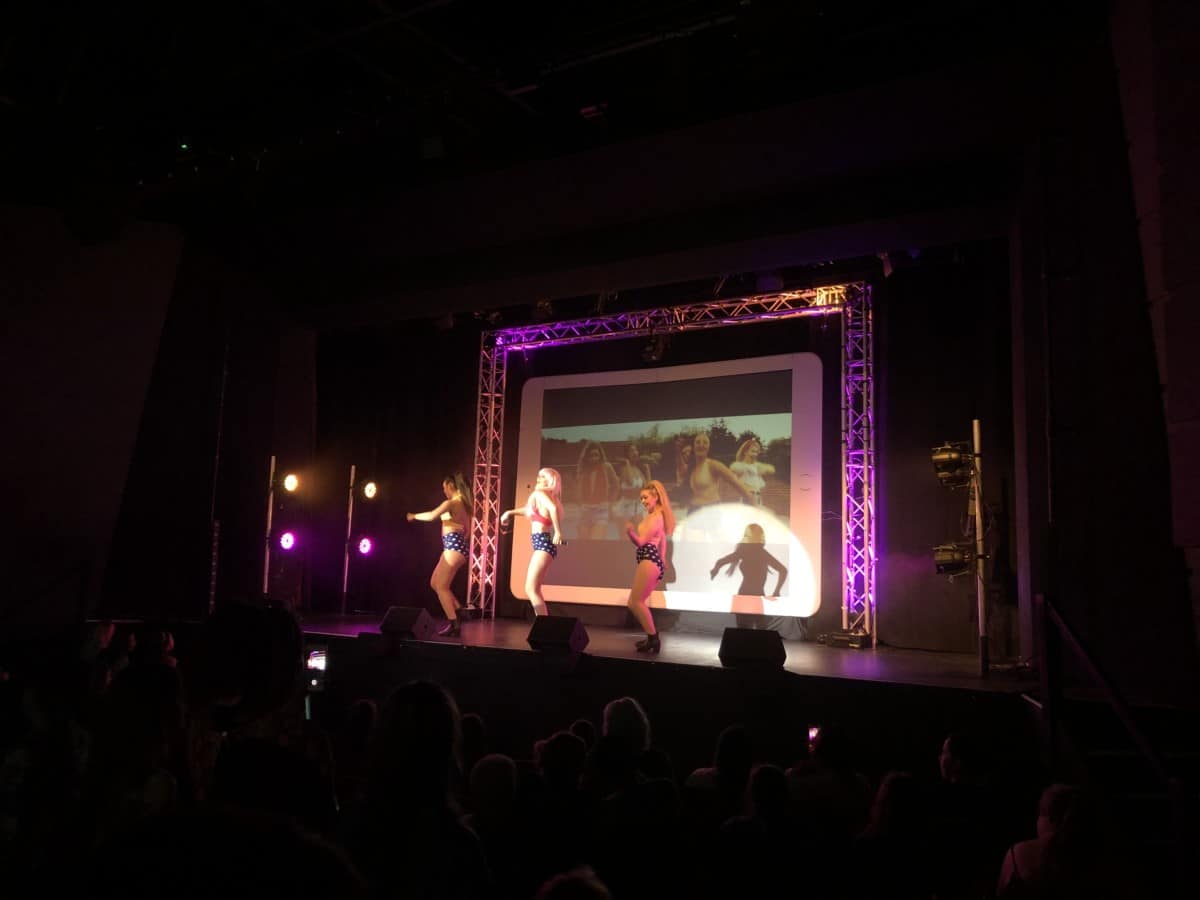 The show was packed full of familiar songs and throughout the audience were encouraged to take photos and videos as well as stand up and dance. Everyone was singing along throughout and it felt like we were part of the biggest pop party we have been to. Pop Divas Live is definitely a great introduction to pop music for children and makes the atmosphere of a concert so much more accesible too.
LP absolutely loved the Pop Divas show and really enjoyed meeting the cast after the show. They were enormously talented girls who were friendly, chatty and happy to sign autographs and pose for a photo. Ever since she saw the show she has been talking about how she saw the real life stars – it's something she'll remember forever and she had the best time.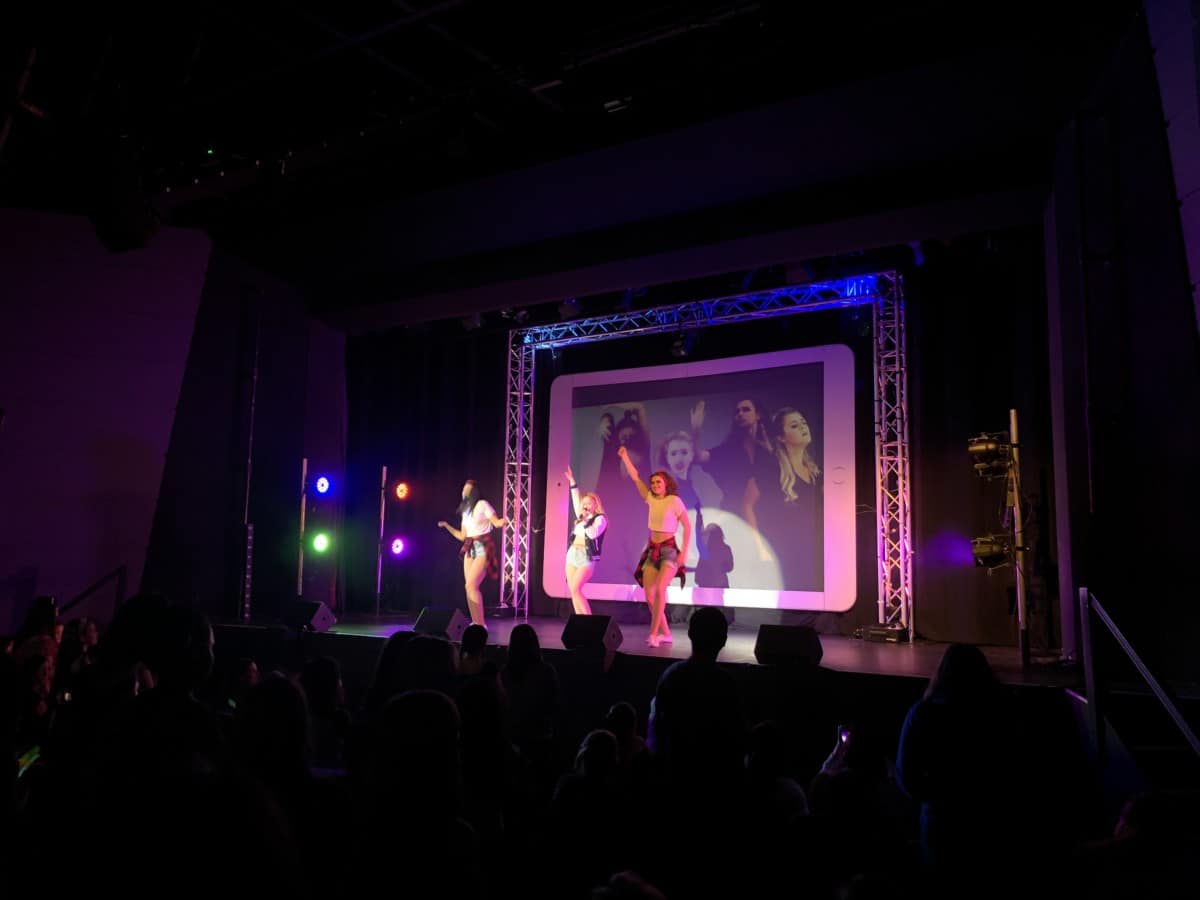 If you have children in your life who love to sing, love to dance and just love pop music then Pop Divas Live is a show for you. You can find out more about the Pop Divas Live show, see the full tour dates and book tickets here.