*This is a paid post
A few days ago we went for a drive to find somewhere for the children to play. We had a play park in mind but weren't quite sure where it was except it was in the middle of a local housing estate not too far from Camberley Town Centre. So off we drove and eventually found a likely looking playground in the corner of a recreation ground in the Old Dean area of Camberley.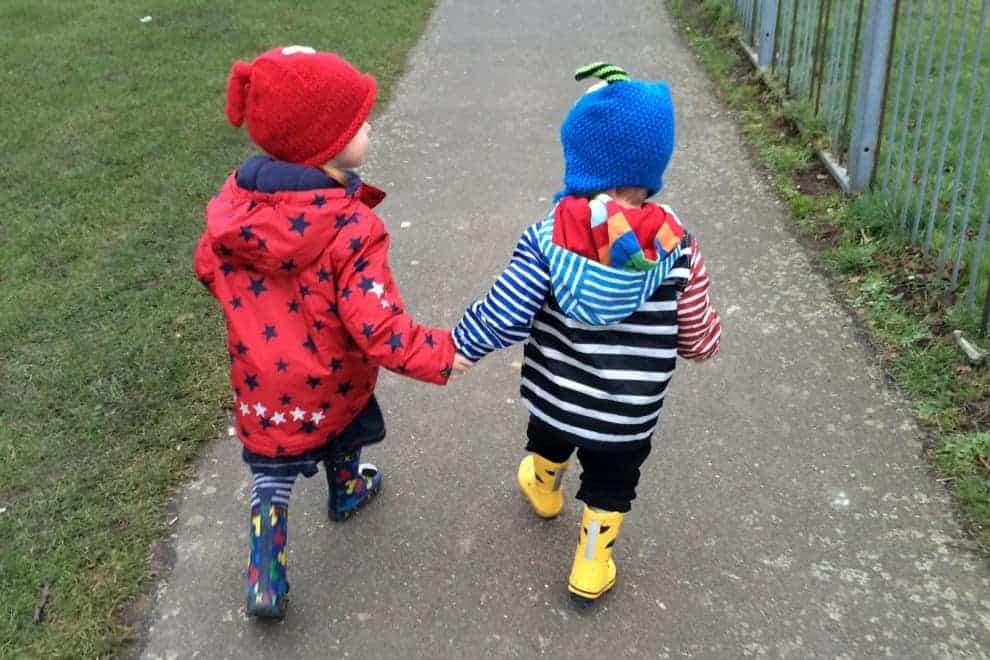 The children held hands from the car to the playground and they were in their element just being outside and having somewhere new to explore. My first thoughts weren't fantastic, the equipment was dated, the paint was peeling, there was rust and graffiti but it looked like it served the purpose and was still good for playing. There was even a skate park attached which I thought was a great addition to a housing estate although it looked like it needed TLC and a bit of weed control.
After not too long in this playground we realised that everything was too big for Little Man and LP apart from one slide and a set of swings, which they played on for a few minutes and then we decided to head home, disappointed that they playground hadn't been suitable.
We got in the car and set off, literally driving a few yards around the corner before seeing another, lovely looking playground! This playground was newer and obviously well looked after and definitely the one we had been looking for, part of the Old Dean Recreation Ground but unfortunately hidden from view if you're in the main recreation ground.
This part of the park is split into two playground areas, one just has a roundabout, swings, slide and some rocks for climbing on, plenty to keep young children occupied and nicely enclosed to keep them safe at the same time.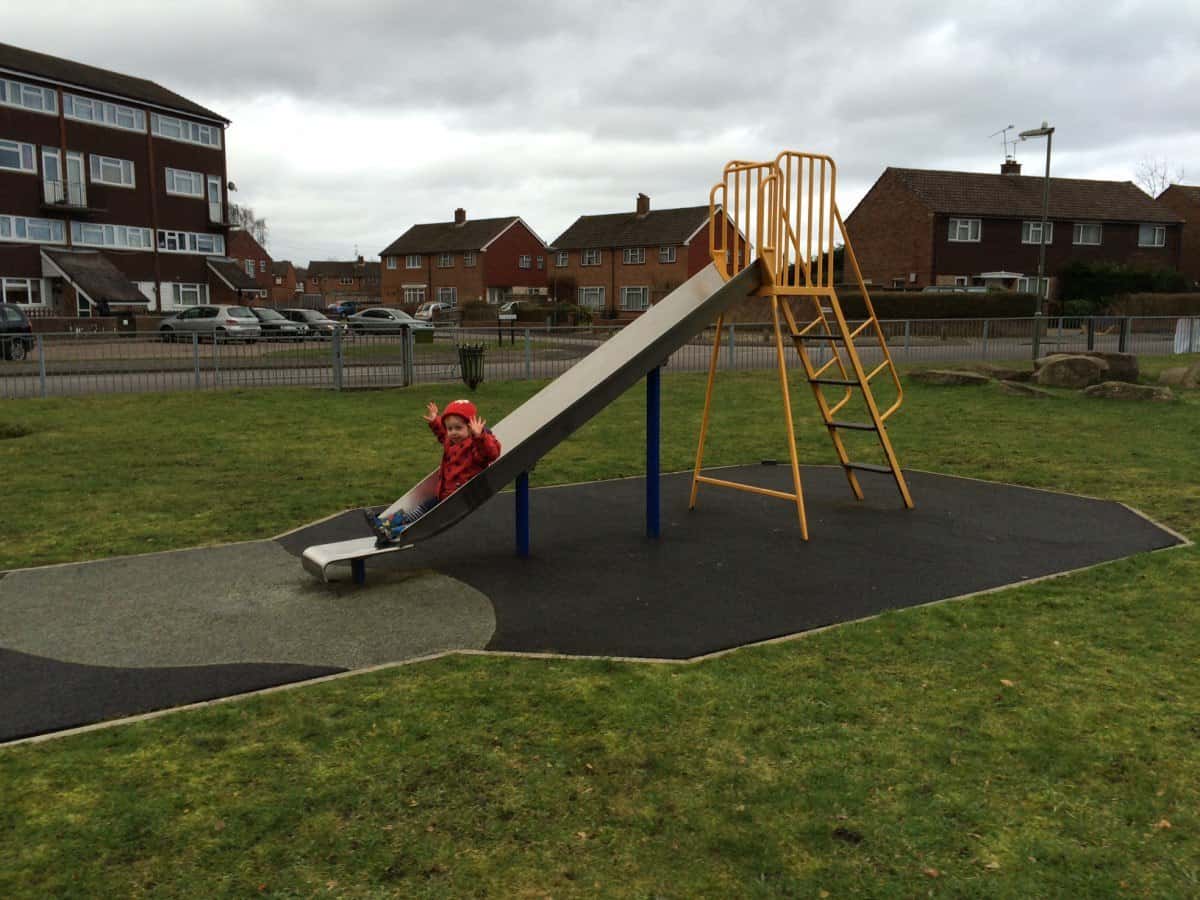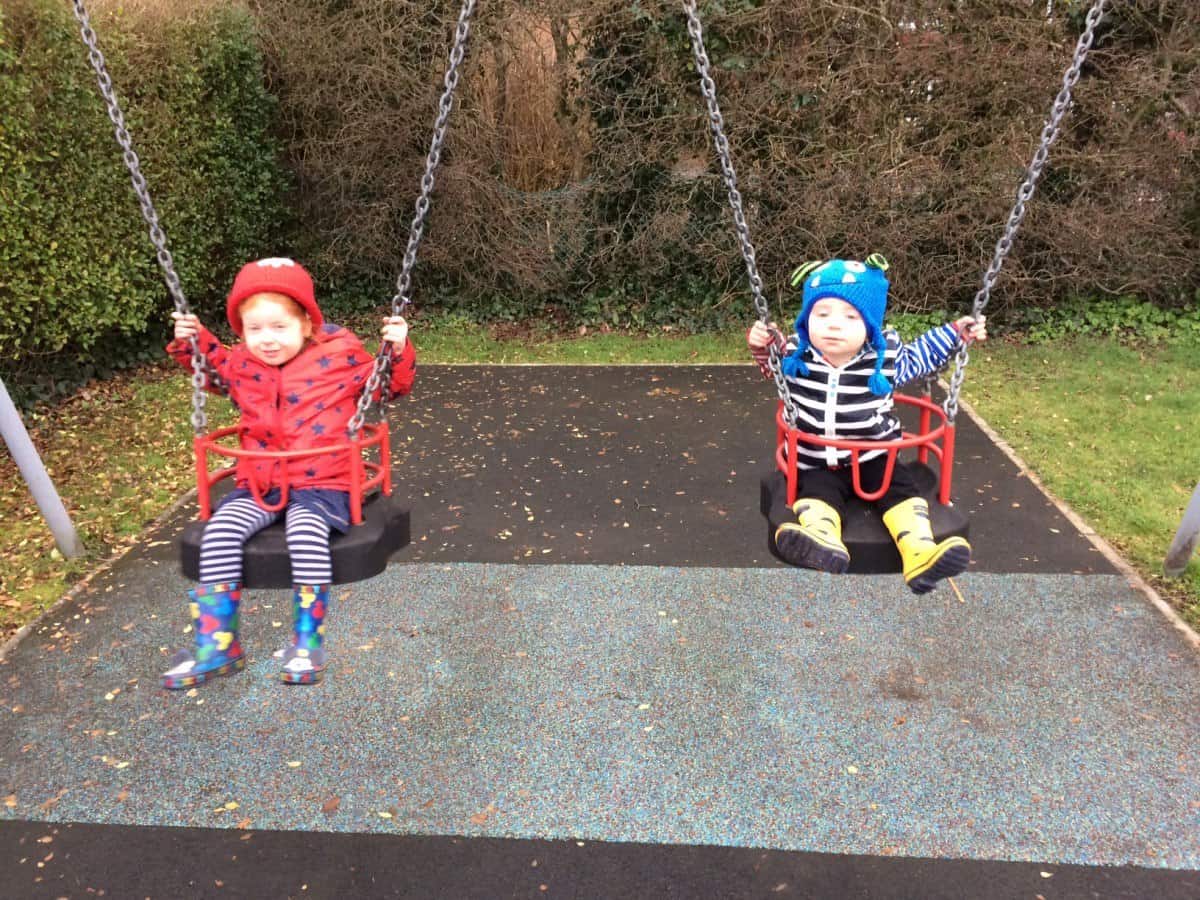 The other section of playground has mainly wooden structures with bark chippings under them and wooden edging strips separating the different parts of the playground. This is aimed at slightly older children but LP and Little Man still loved exploring.
There was a high swing that could easily be shared by two or three children, a new take on a seesaw, a few obstacle courses with tyres and ropes to walk along and a climbing frame and rope net.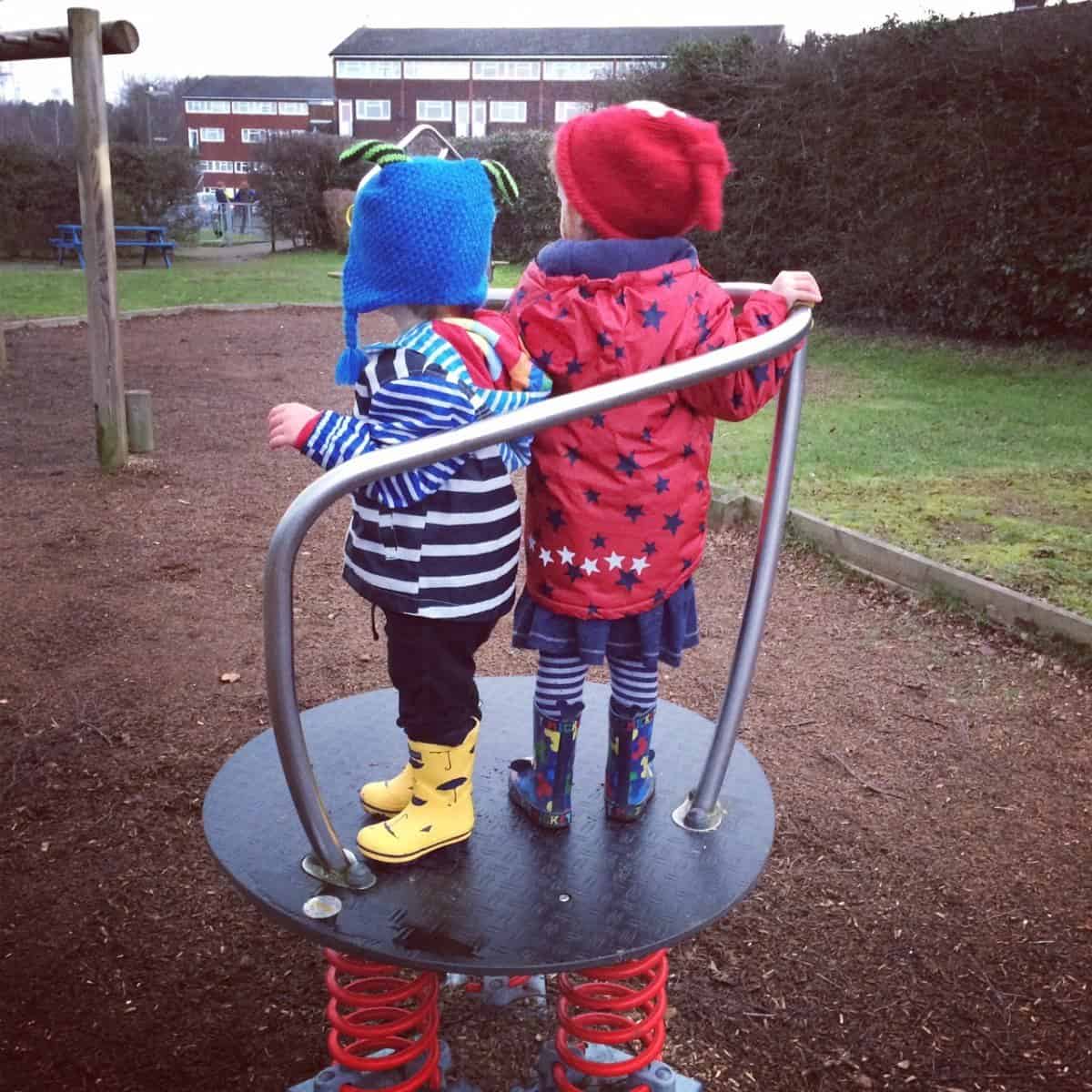 The whole area was well thought out and a really nice place for the children to play with soft floors underfoot, no rubbish and nothing broken – it's obviously really well looked after. The playground equipment was nice to look at, blended in well with the surroundings and really hard wearing – it's definitely one of the better playgrounds we've been to locally.
I'm glad we drove round the corner and found this part of the park. It's a credit to the Old Dean and definitely worth driving to if you don't live locally although our play session was cut short by a sudden snow storm, we'll be returning again soon! If you would like to visit the playground address is: Old Dean Recreation Ground, Wimbledon Road, Camberley GU15 4BE and it's one of the nicest play parks in Surrey Heath and the Camberley area.