Getting a new play area is always exciting and the children couldn't wait to explore our new local playground after its renovation. It's always been broken, dated and covered in graffiti so literally anything would have been an improvement!
The new playground at Watchetts Recreation Ground was chosen from a selection of designs by local residents. The council asked us to vote for our favourite and they were all pretty similar, with areas for younger and older children, trying to cater for everyone in the community.
We visited the new play area on an overcast day at the start of lockdown. We went early in the day when we knew the park would be quiet and kept a distance between us and other families who were there.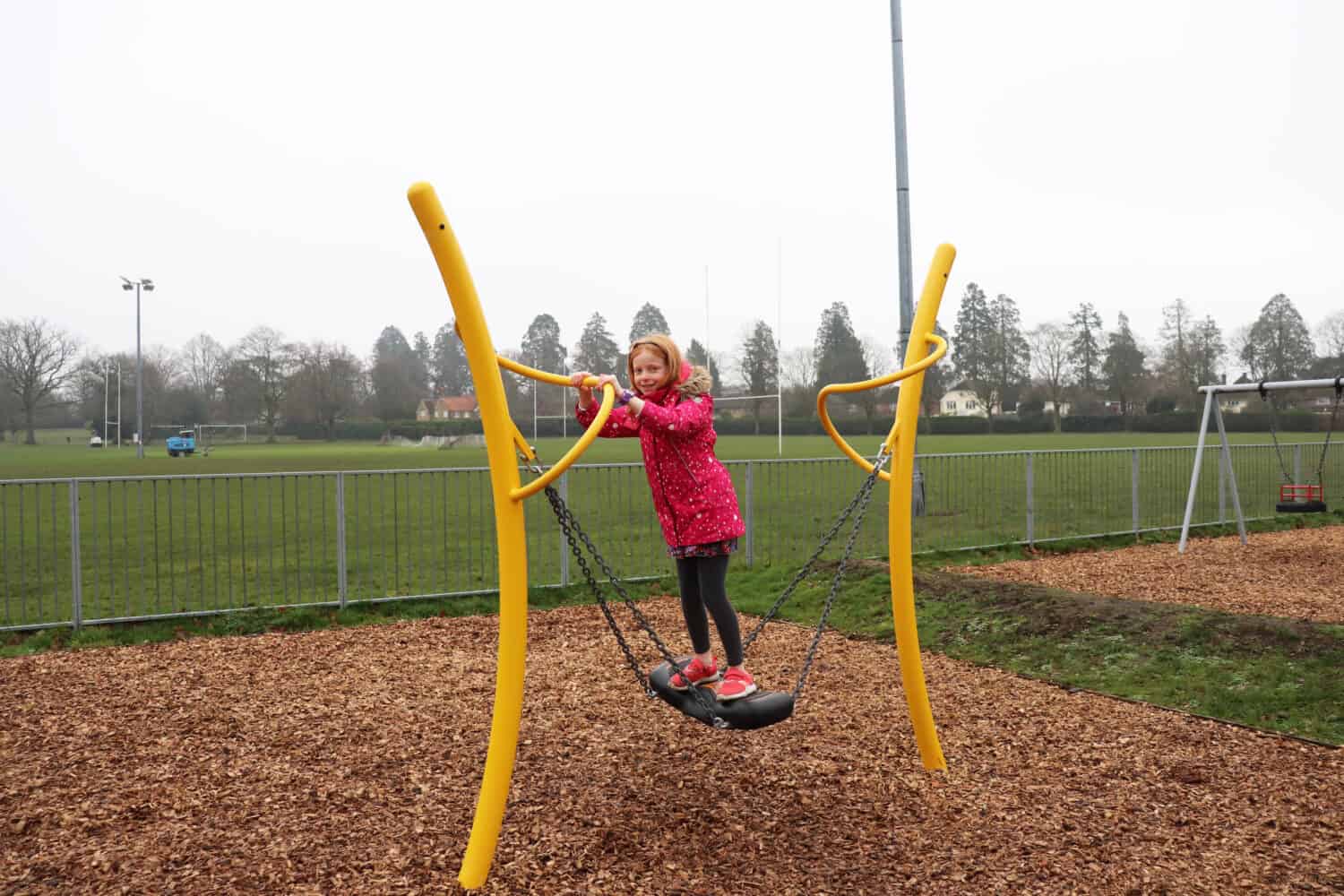 The new playground has roughly half dedicated to younger children and half for older ones and the areas flow quite nicely together. Signs on the gates say that the area is for children aged up to fourteen – although I'm not sure many 14 year olds would really enjoy the playground and use it for its intended purpose.
The new playground has climbing structures, a roundabout, bouncy things, a little trampoline, swings, slides and things to climb. I think the council have done a great job by including a lot of variety in the new play area.
The children loved the giant log style swing, the mini trampoline and so many things to spin around on. Children really do love nothing more than a simple play area.
The new play area needs finishing off still. The floor surfaces need to be completed as it's really muddy at the moment and the patches of grass have seen better days but aside from that it really is a great improvement on the previous playground.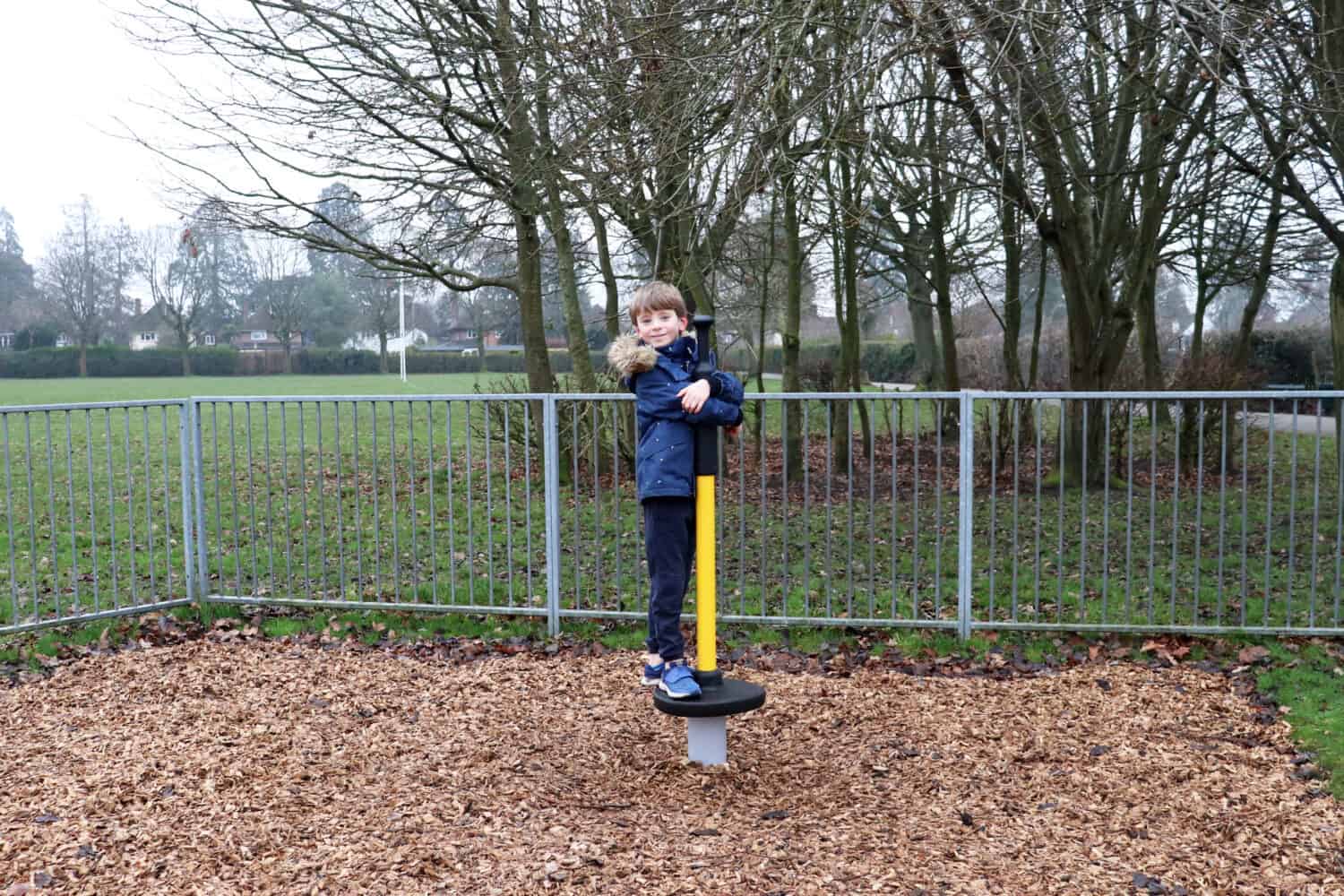 There are benches dotted around so parents can watch their children play, everything is well spaced out and I know the children will love playing there over the coming months and years.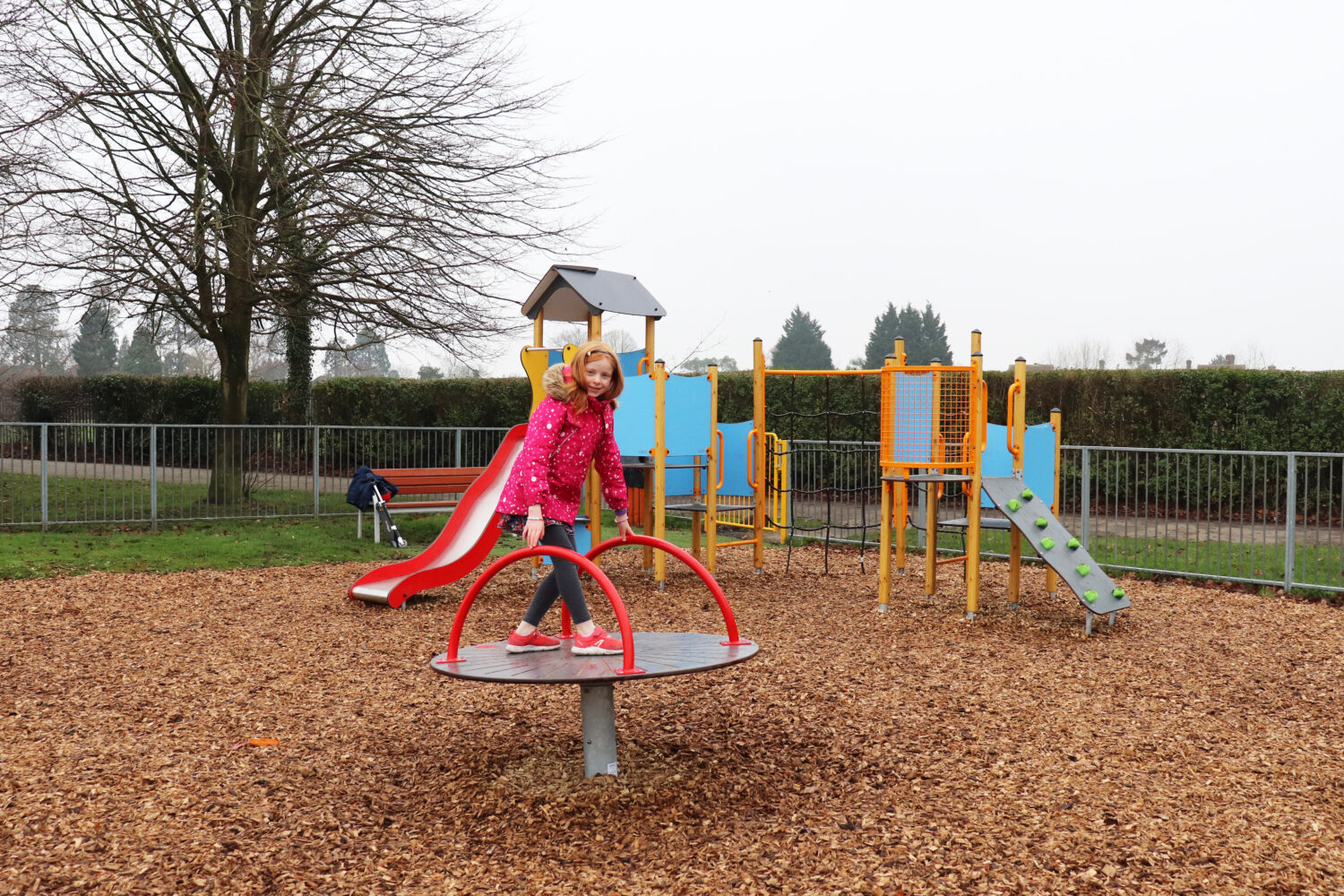 It would have been lovely to have some normal swings for older children, rather than just baby swings. Also, I would have loved to see equipment for children with disabilities too as in that sense it isn't the most inclusive of playgrounds. I hope this is something that gets thought about with future updates across the county.
I'm looking forward to taking the children to the park more as the weather improves. If you visit, please do make sure you distance from others and don't stay if the park is too busy. Right now, keeping everyone safe is the most important thing – and the park will still be there in a few weeks and months when the pandemic situation has eased.