At the weekend we had a lovely, festive day out, enjoy the Walking with the Snowman trail at Winkworth Arboretum National Trust. It's free to visit as members and a lovely way to spend a couple of hours.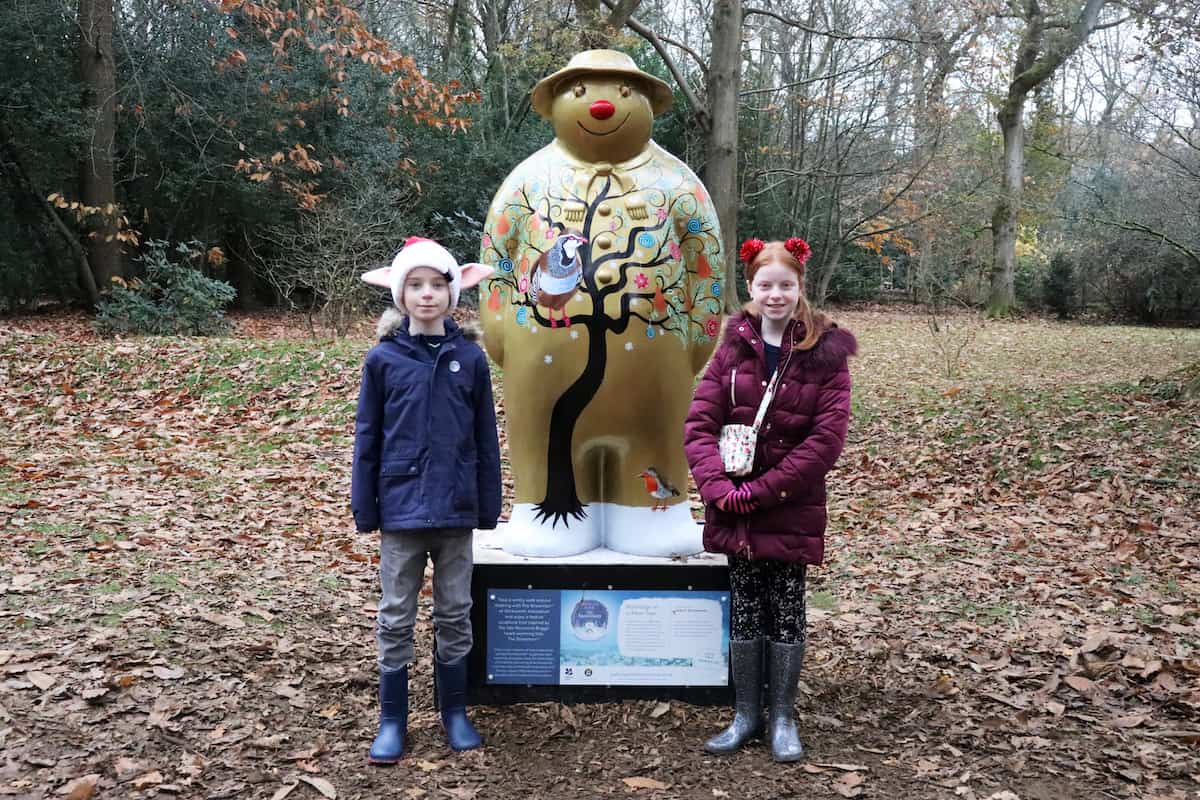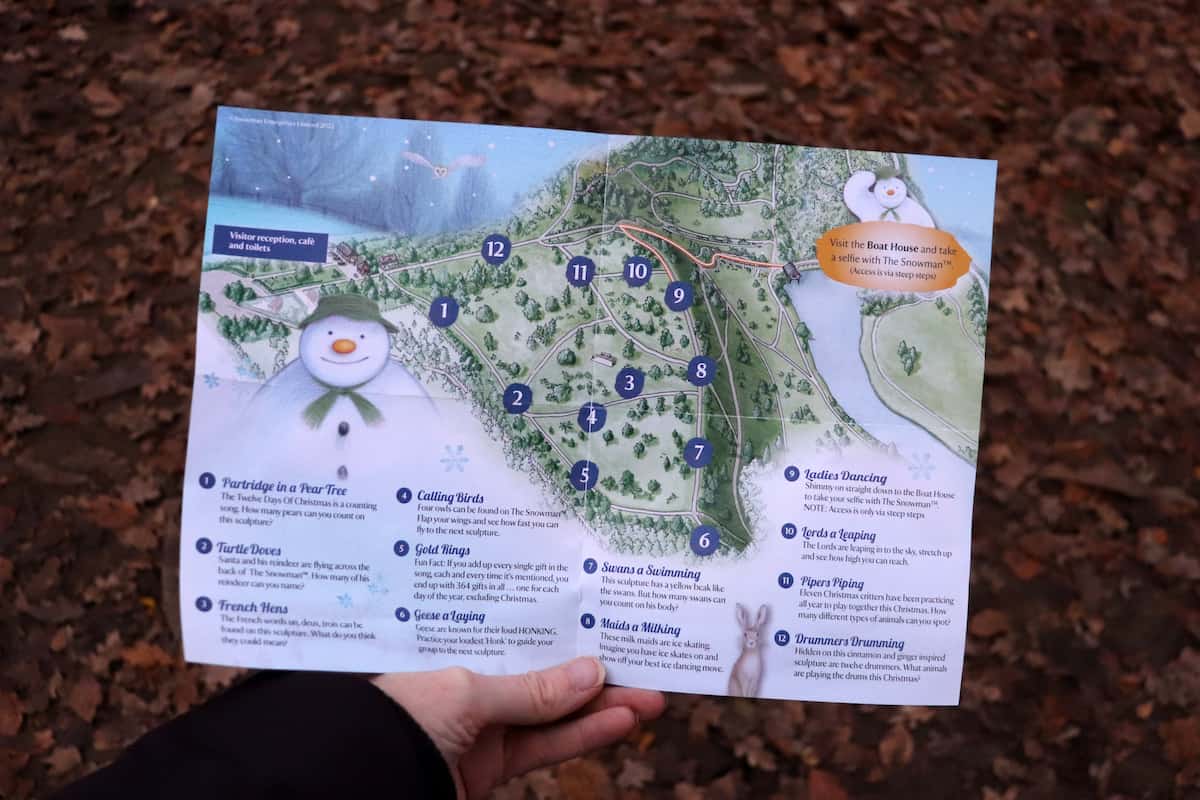 What is the Walking with the Snowman trail?
The Walking with the Snowman trail is based on the classic The Snowman movie. It's a movie we watched every year without fail and love The Snowman and The Snowdog as well so visiting Winkworth for the trail seemed like a really natural thing for our family.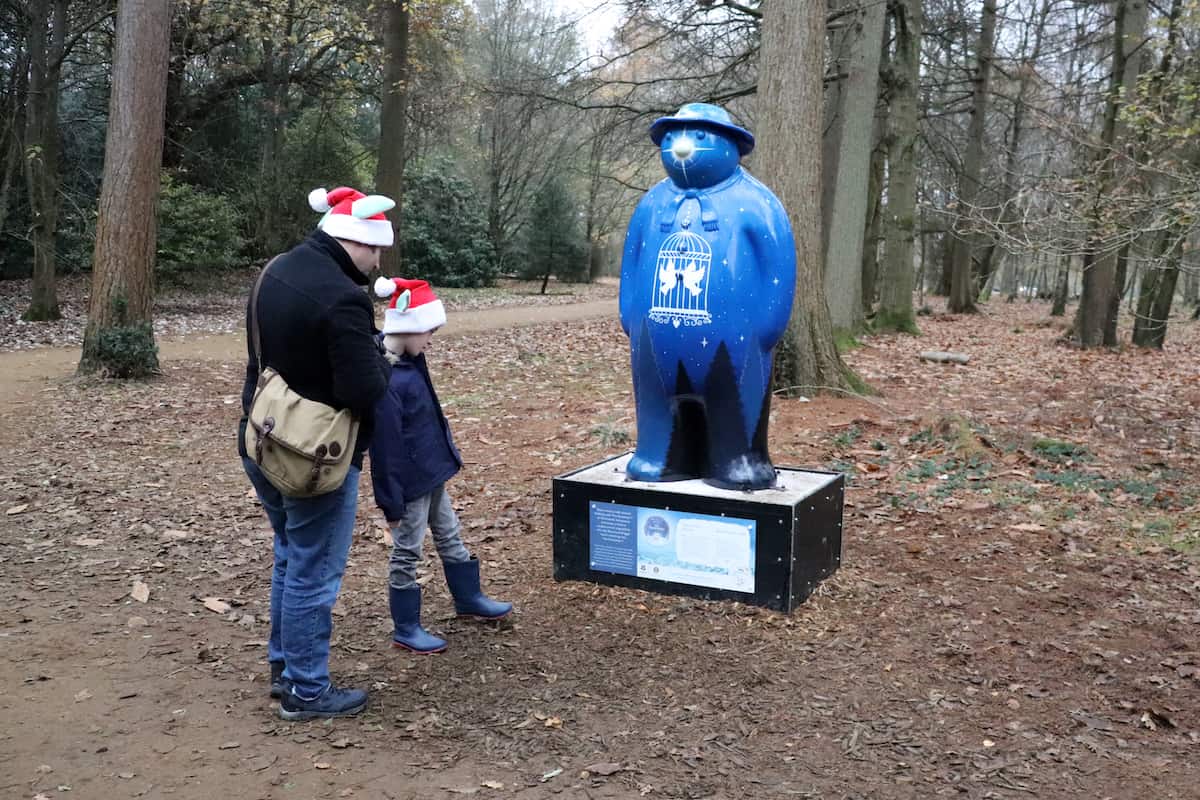 Although you don't have to book tickets for National Trust visits any longer, you do need to book a spot for Walking with the Snowman. This helps to keep car park spaces available and makes sure the site doesn't get too busy.
Although it was fairly busy when we arrived, it was well managed and we parked easily. At this time of year wellies are a must but don't worry, the Walking with the Snowman trail is on an accessible route so it's pushchair and wheelchair friendly.
The Walking with the Snowman trail
After we'd seen a staff member to get a trail map and check in, we went off in search of snowmen! We were all so excited and loved seeing the sculptures amongst the trees.
There are 12 snowmen sculptures around a circular route and they are all decorated in a 12 days of Christmas theme, with a different snowman for each day. We had great fun trying to remember what day came next in the song – and then ended up singing from snowman to snowman too!
The snowmen are beautiful. The level of detail is fantastic and each one comes with its own backstory and a little about the artist who designed it.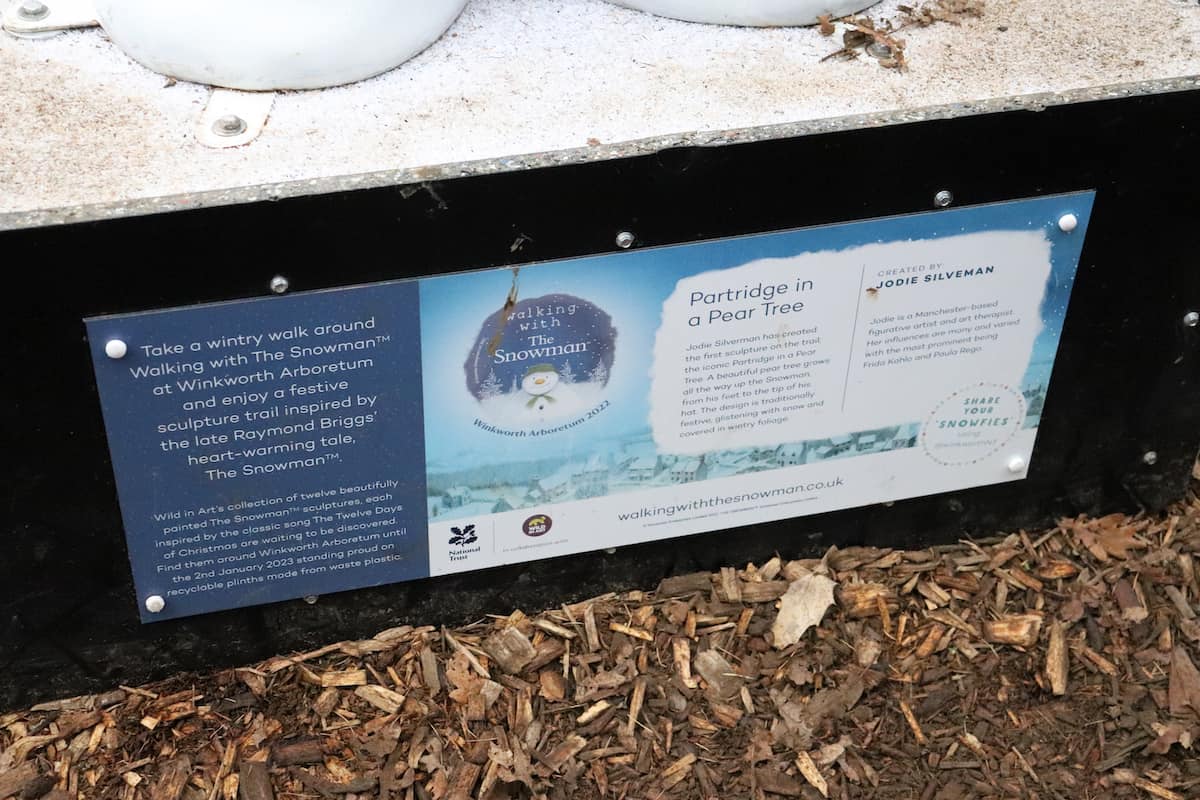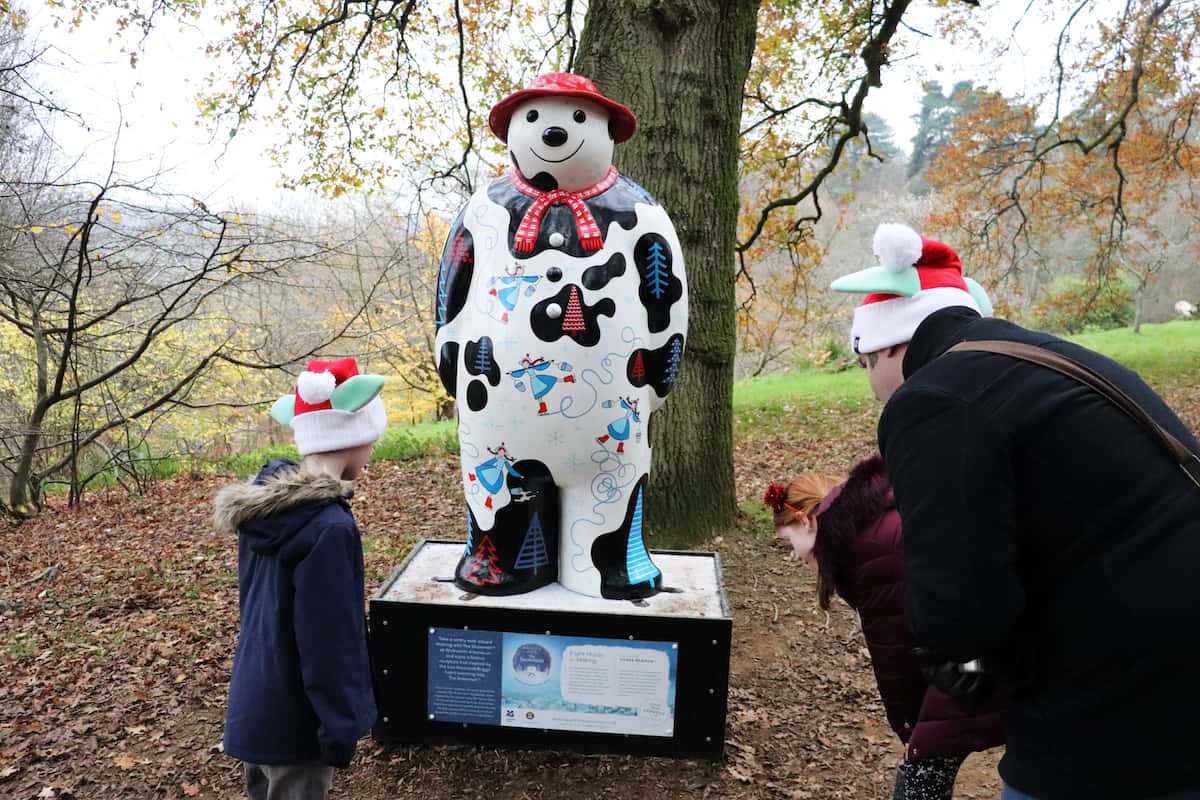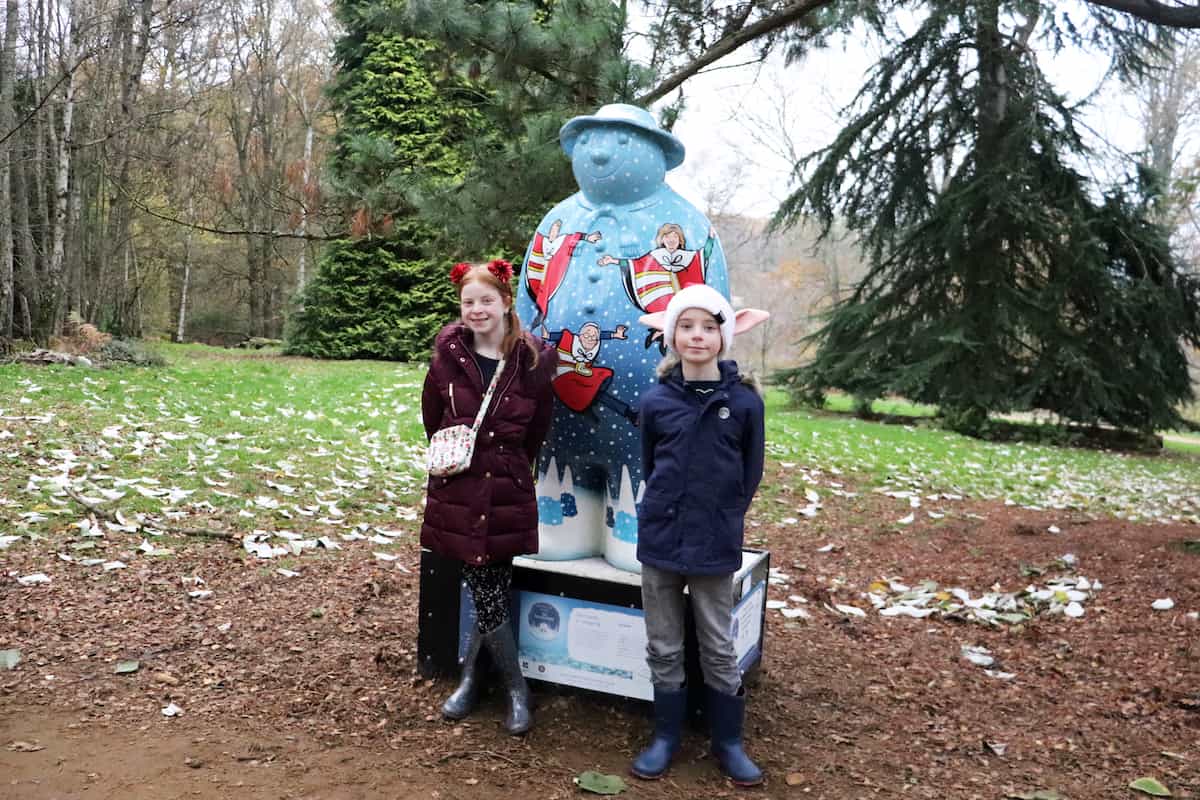 In between the snowmen there are little extras – extracts from the Snowman story and little games and activities.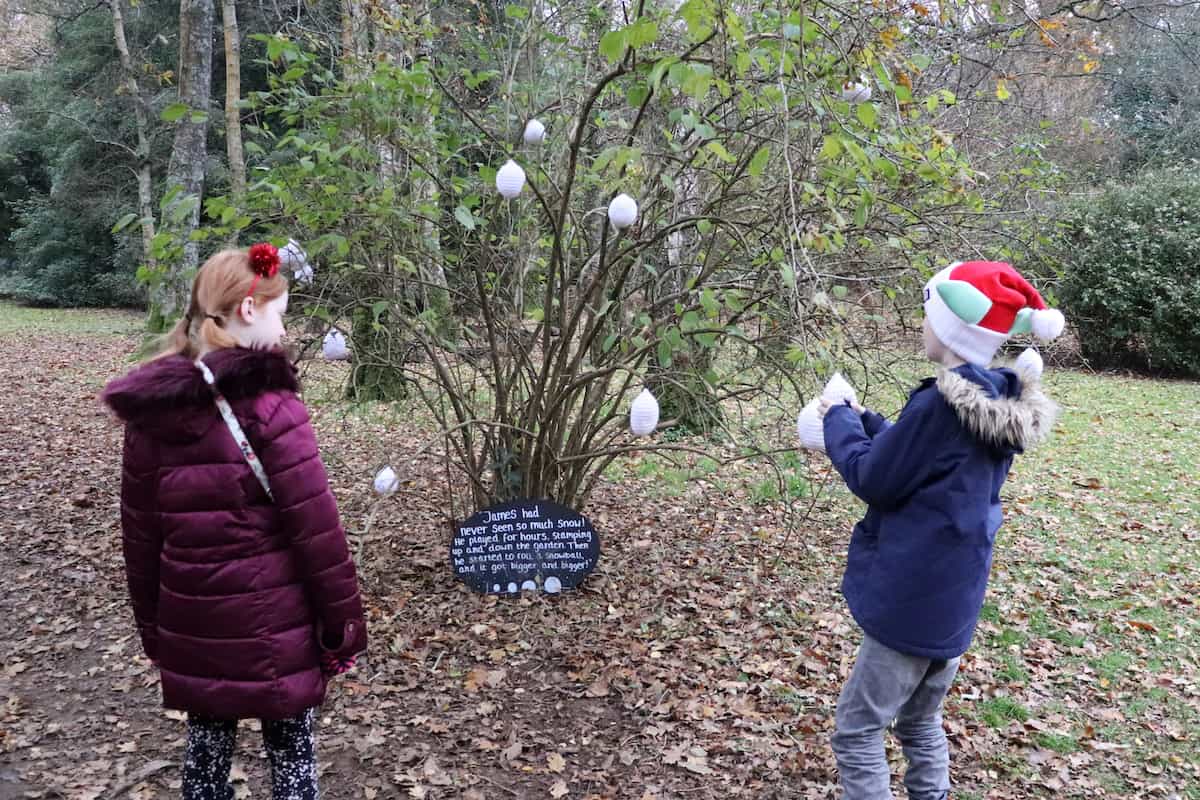 The children loved the bean bag toss, fishing for festive ducks and tin can alley. Everything was really well spread out and the kids were great at waiting their turn to try the activities.
A day at Winkworth Arboretum
Although we simply did the circular route and saw all the snowmen, you can visit the rest of the Winkworth Arboretum site. The lake is beautiful to visit and there are so many paths that take you to different vantage points, showing amazing views of the Surrey countryside.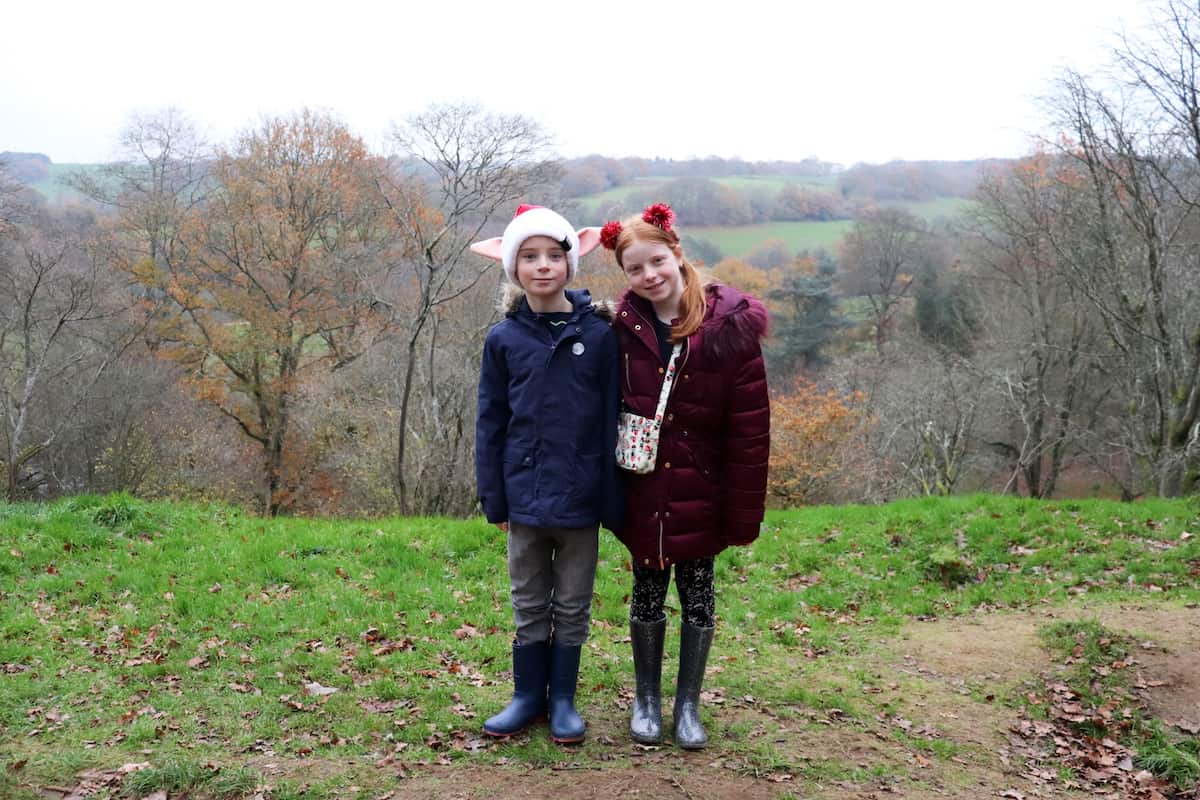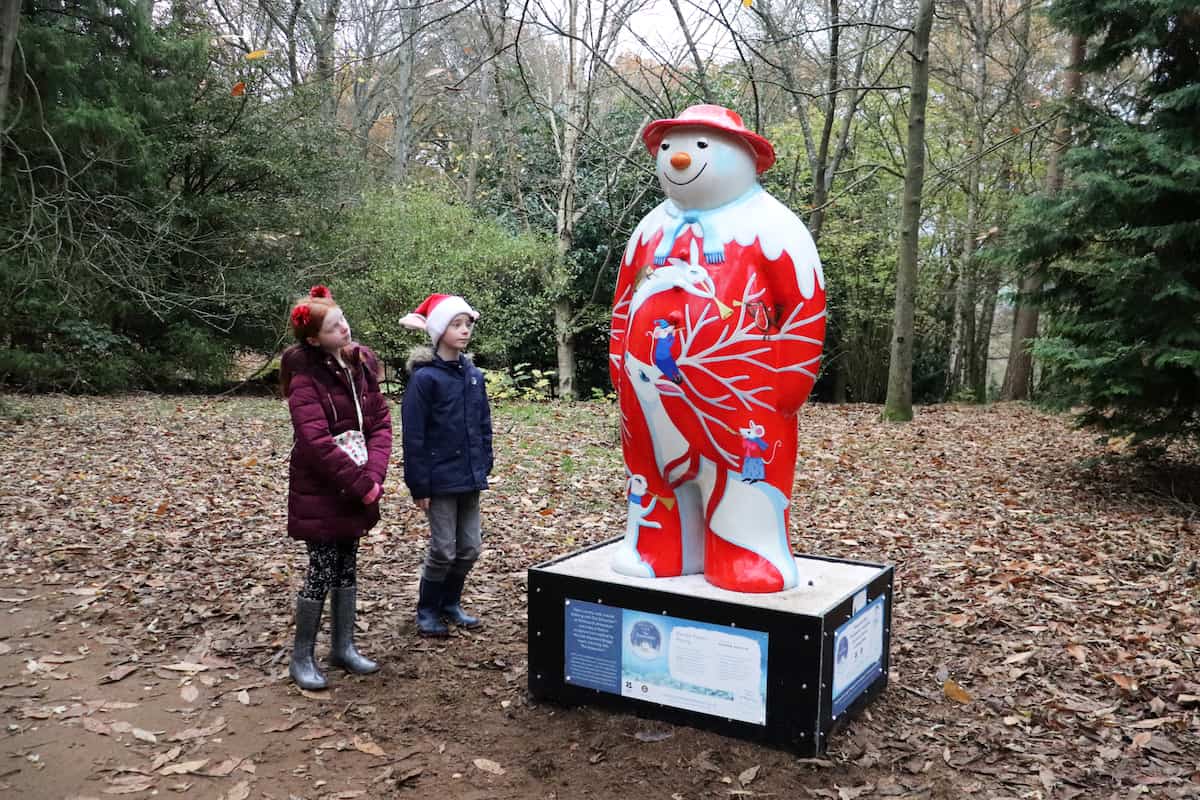 After we'd finished the trail we spent some time in the adventure playground which is always a highlight for the children. It isn't massive but it's great fun all the same.
Walking with the Snowman is on until 2nd January 2023 and you can find out more and book your visit here. We also made a little Reel of our trip over on Instagram here.
You can also read more about a previous trip to Winkworth Arboretum here: