Disclosure: The products featured were sent for inclusion in this gift guide however all opinions are my own.
This post contains affiliate links and I may receive commission if you visit a link and buy something. Purchasing via an affiliate link doesn't cost you any extra, and I only recommend products and services I trust.
I thought I'd put together a list of Christmas gift ideas for all the women in your life. Whether that's your Mum, your Mother in Law, friends, sisters or colleagues, there should be gift ideas perfect for them here. I hope this gives you some inspiration in the lead up to Christmas.
Beauty Products
Shampoo bars from Washla are one of my favourite stocking fillers this year. Washla specialise in creating eco-friendly shampoo and conditioner bars that reduce plastic waste. They have bars for all hair types as well as ones specifically for dry, damaged hair and they come in a range of colours with wonderful scents like lemon, eucalyptus or peppermint.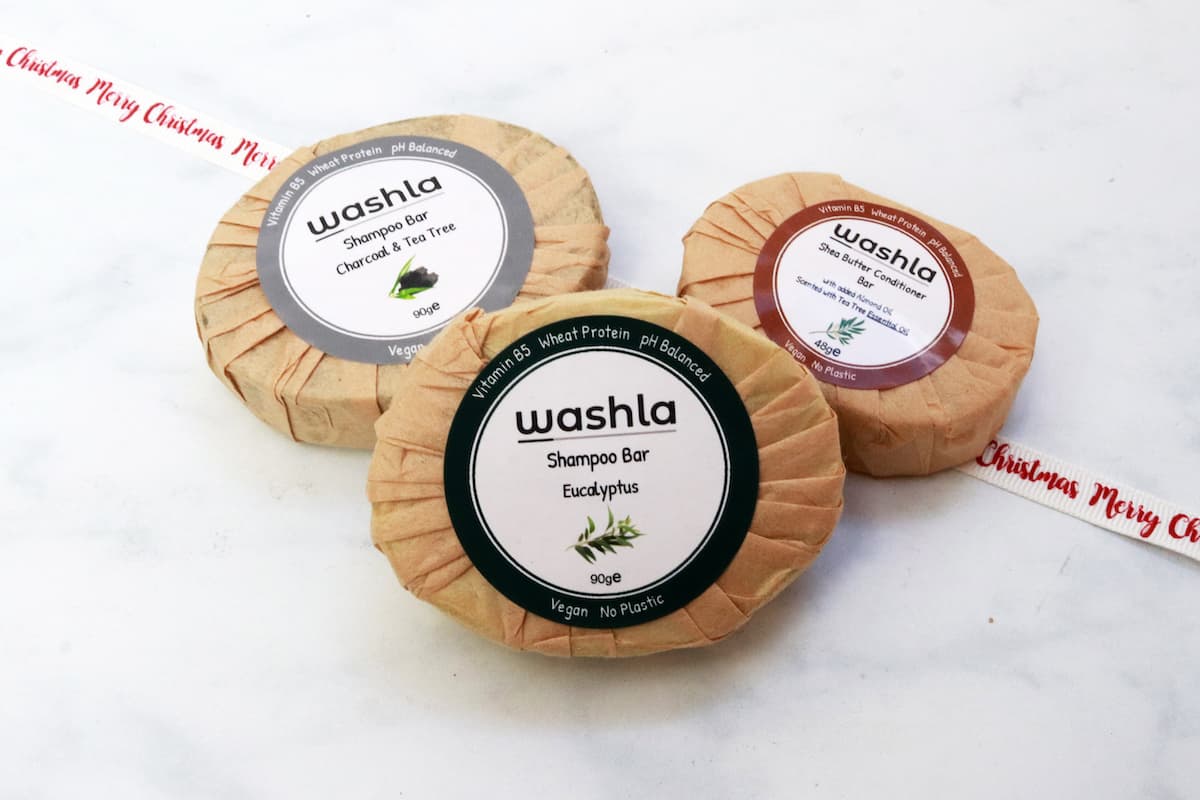 Shampoo bars work as well as traditional shampoo, just without the bottle – saving you money and protecting the planet too. One shampoo bar replaces 2-3 shampoo bottles and the bars are pH balanced meaning they're completely soap free, leaving no waxy residue. Your hair is left cleaner for longer whilst also being moisturised and healthier. You can see the full Washla range here.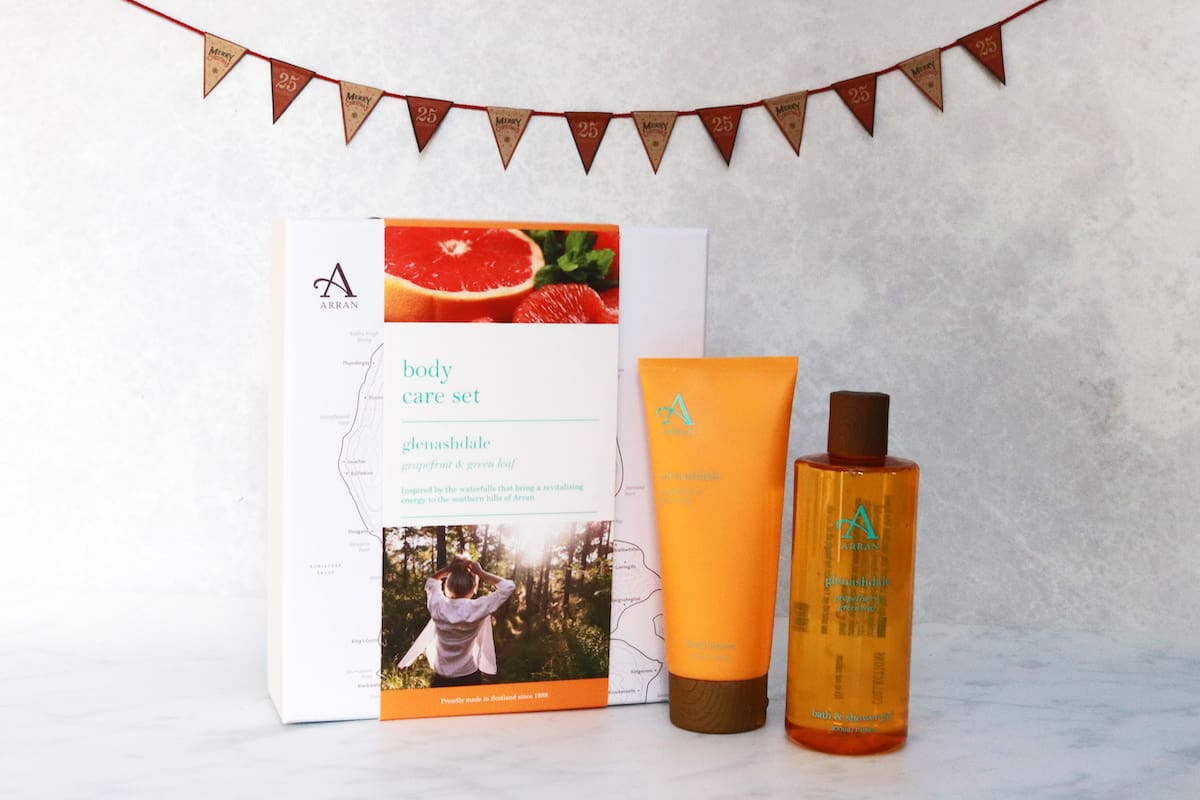 Toiletry gift sets are one of my favourite things to buy, not just at Christmas but for occasions through the year too. I also love to receive a nice gift set, something indulgent that I would typically buy for myself. One of my favourite brands for these sorts of gifts is Arran Sense of Scotland. They create vibrant, evocative scents which are made in Scotland and inspired by the Isle of Arran's beautiful scenery. The Arran Body Care gift set comes in three different scents – After the Rain, Glen Rosa and Glenashdale – and would make a fantastic gift this year.
Hand care sets are a fantastic gift for any woman and I love the Nourish London Nourished Hands Trio this year. Including Nourish London Lavender Hand Cream, Kale Anti-Ageing Hand Cream and Damask Rose Hand Cream, its a set that will leave anyone's hands feels soft, smooth and beautifully hydrated.
Another great gift is the gift of sleep. Made By Coopers offer a diverse range of modern apothecary products that would make a perfect gift this Christmas. All products are free from nasties like parabens, SLS's, mineral oil, artificial colours, and synthetic fragrances, and instead are full of clean, nutrient rich essentials oils and botanical ingredients.
The Made By Coopers Sleepy Head Pillow Bundle features two great products to help you drift off naturally each night – the Sleepy Head Room and Pillow Spray along with a Lavender and Flaxseed Eye Pillow. The perfect combination for a restful night's sleep.
Clothes, Shoes and Accessories
Another top gift that I love to receive is slippers. I absolutely love a new pair of slippers and I know I'm not alone in that. A new discovery of mine is Moshulu who do beautiful slippers for the whole family, in a fantastic range of styles and colours. Moshulu specialise in comfort and colour, meaning you can find a bright and colourful pair of slippers perfect for the women in your life. See their full range here.
Lingerie and sleepwear always make lovely gifts too and Knicker Locker have beautiful pieces that are perfect for gifting. This Christmas season Knicker Locker are focussing their lingerie collection on you. The way you feel when you wear lingerie, the comfort you want from your lingerie and the way you look in your lingerie. The whole collection is beautiful, comfortable yet practical.
One of their most popular styles, that would make a fantastic gift, is a Gossard Superboost bra and matching knickers. It's a beautiful fuschia pink – although looks red in the photos – and has such gorgeous lace detailing. A really wonderful gift for a wife or girlfriend.
Knicker Locker have given me a discount code to share with you too – use code LOVELINGERIE10 for 10% off any order. Minimum spend £20. Expires 31st December 2022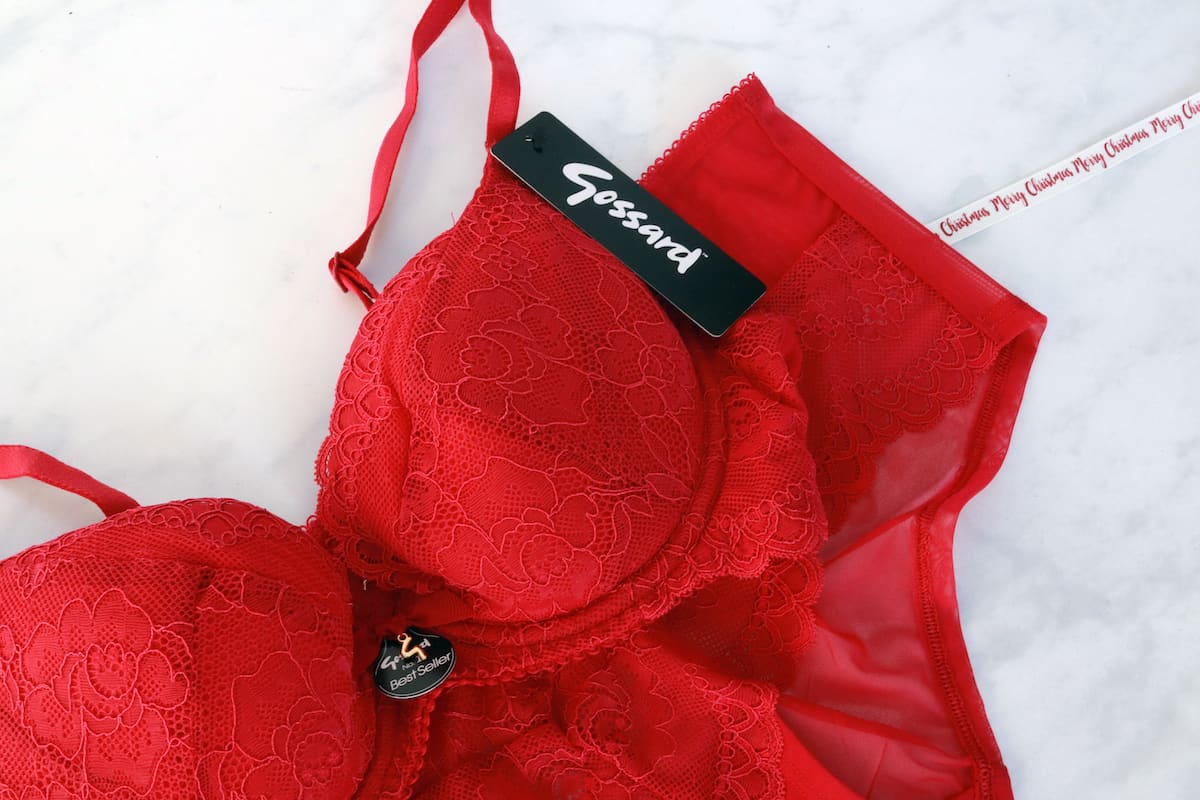 Bags always make fantastic gifts and I love buying reusable shopping bags as stocking fillers. They're always such practical and useful gifts but come in so many styles too. This Dog Park Tote Bag from Enesco would make a really lovely gift for any dog lover. Bold and colourful, it's a bag full of personality.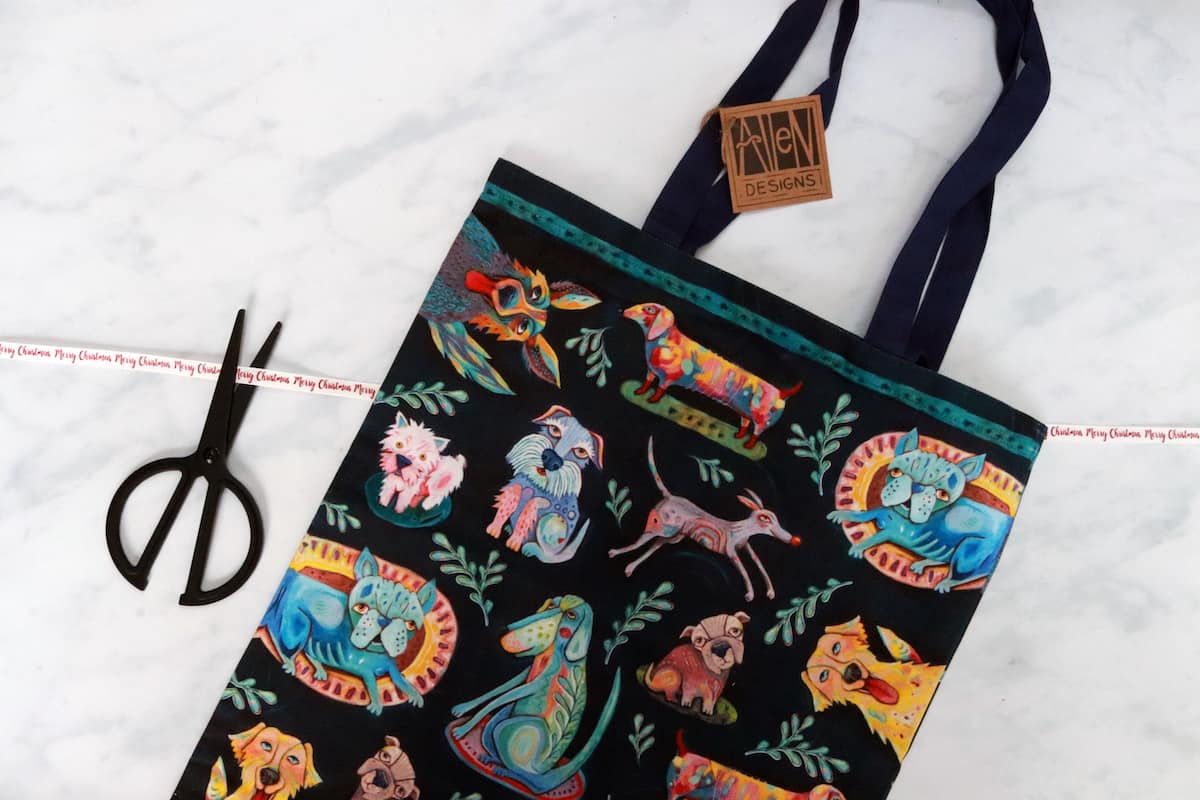 For a really luxurious gift that any woman would treasure, take a look at Scaramanga. They create sustainable bags, accessories and vintage interiors with exciting new, original stock arriving all the time. One of our favourite pieces is the Boho Leather Backpack – a gorgeous, stylish bag for any occasion.
The bag is handmade, with an external front pocket, internal zip compartment and made of vintage style Hunter leather. It comes in a beautiful drawstring gift bag and is a bag that will definitely stand the test of time. A gift to really be admired for years to come.
Jewellery
Jewellery is something else I really love to gift and this year Daisy London have a beautiful range of earrings, with styles to suit every woman in your life. There are cute studs, statement hoops and intricate huggers, with designs for every occasion.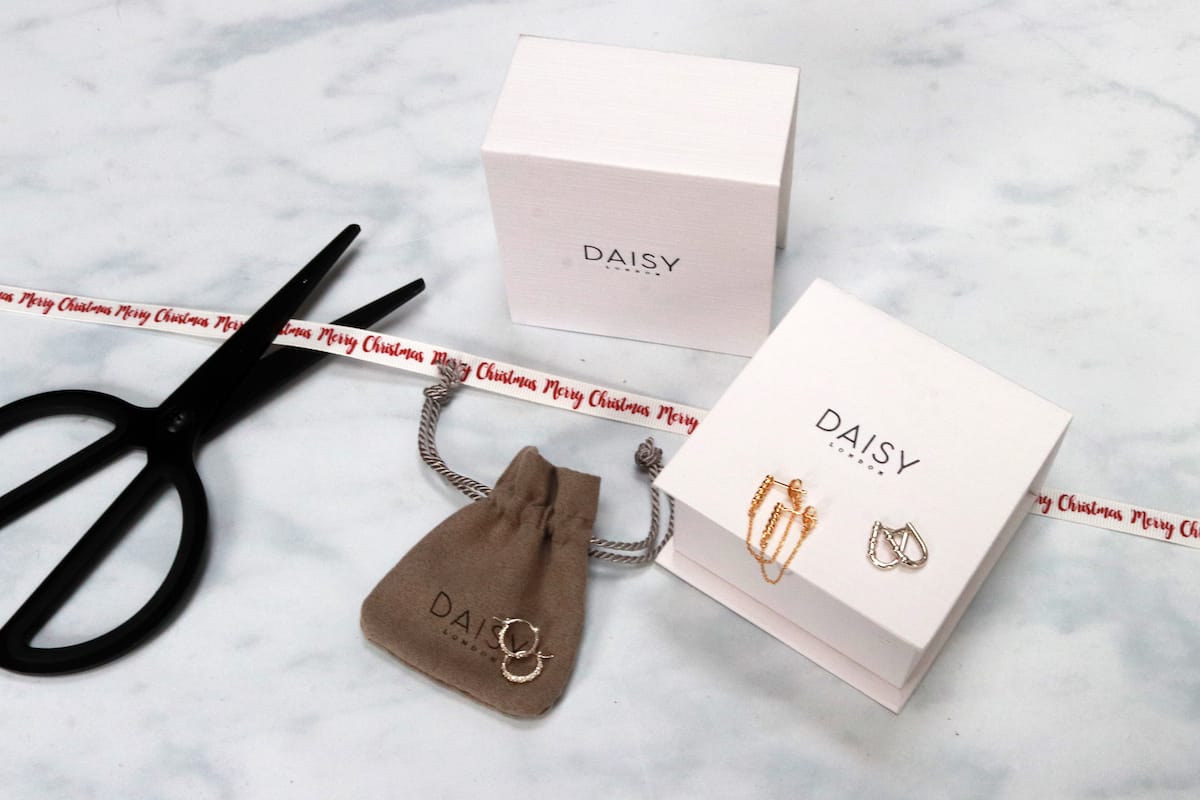 Many Daisy London products come in a choice of metals like the Stacked Rope And Chain Drop Earrings. They have many stacking styles at the moment, perfect for multiple piercings, choosing pieces that can be layered almost like you'd layer your clothes. The Treasures Bobble Huggie Earrings look fantastic when paired with other sterling silver designs.
My favourite pair of earrings at the moment are the sterling silver Iota Daisy Hoop Earrings. With a really pretty daisy design on the hoops, they are dainty yet beautiful and something I'm sure friends and loved ones would really appreciate finding in their stocking this Christmas. You can see the full Daisy gifting collection here.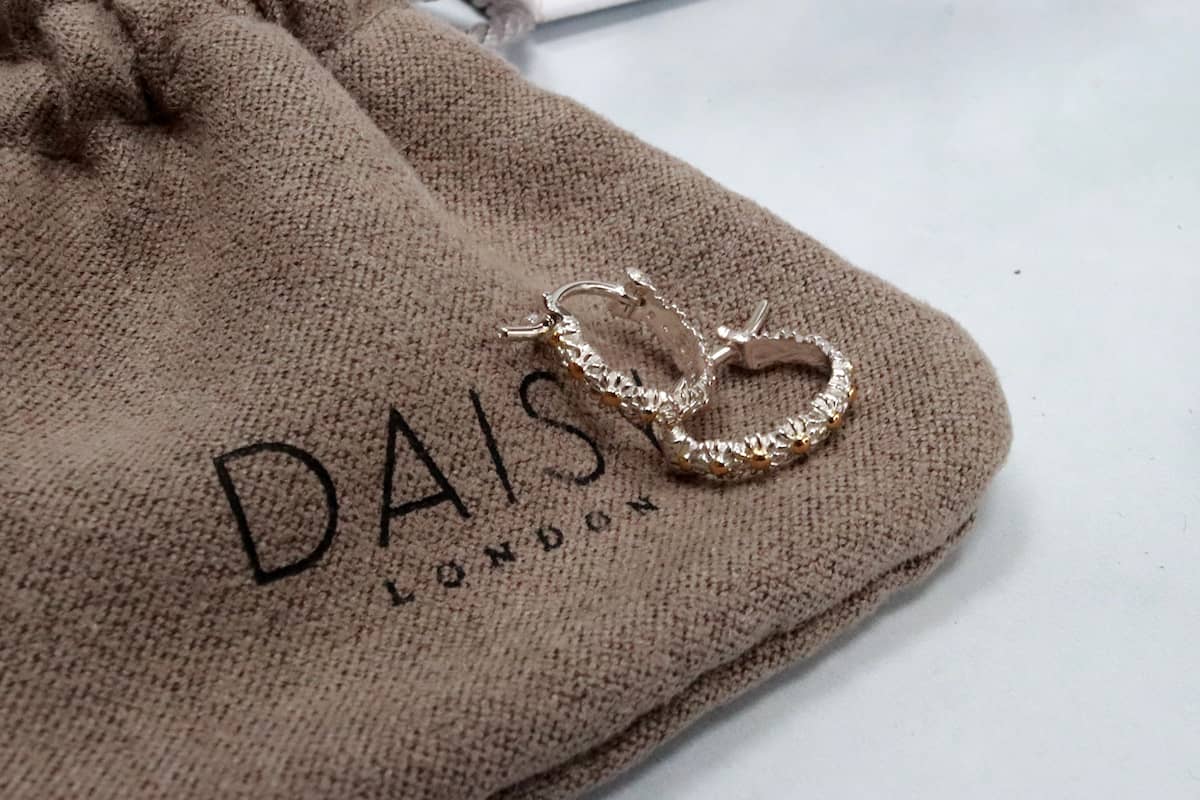 Homeware
With heating bills on the rise, gifts that can make anyone warm and cosy are a must this year. As well as slippers or new PJs you could get a lovely new blanket, a hooded blanket or, go one step further, and get a luxurious heated throw. The throw has different temperature settings as well as a timer, giving you a burst of warmth just when you need it, for as long as you need it. Super soft and machine washable too, it's a practical yet thoughtful gift.
One thing I always love to gift, or receive, is beautiful tableware. Sous Chef have some many pieces that would make fantastic gifts and one of my favourites is this Puglia Blue Splatter Pitcher. It's the sort of jug that would look fantastic on any table, making a statement but being super useful too.
A lovely keepsake that would look beautiful in any home is this timeless, vintage style Kloche figurine from Enesco. With a Life is Better with a Cat theme, it has a lovely sentiment behind it and it so well made, perfect for any cat lover. It has a really intricate design that so much thought has gone into, making it a really special gift this year.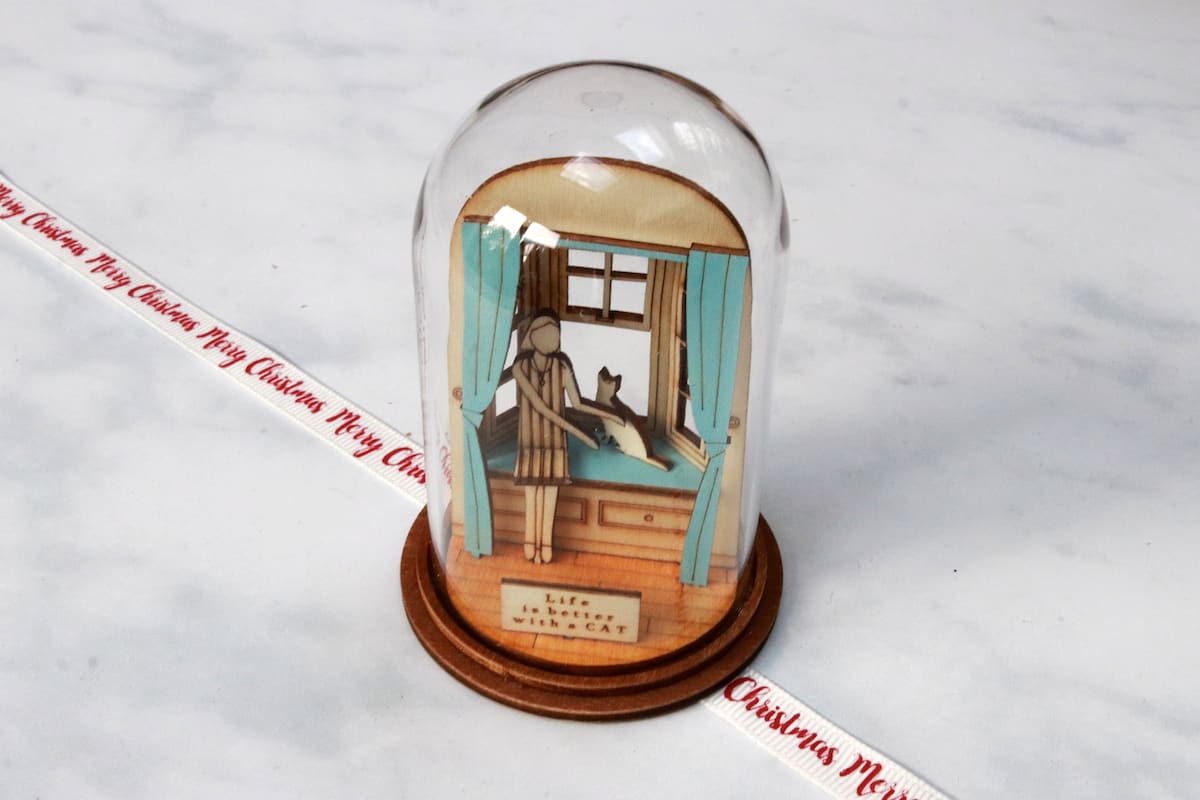 Another lovely keepsake would be pretty much anything from Willow Tree. Such beautiful pieces with so much meaning behind each one, I love Little Things, an ornament that shows it's little things that make a big difference. This is the sort of gift that anyone would treasure.
Home fragrances are such a nice gift and I love the range from JustBe Botanicals. The mood boosting aromatherapy blends are available in new coconut wax candles and eco-friendly reed diffusers. With names like Happy, Inspired, Tranquil and Detox you can be sure to find a fragrance perfect for everyone. They last ages, smell amazing and are sure to give anyone a little lift.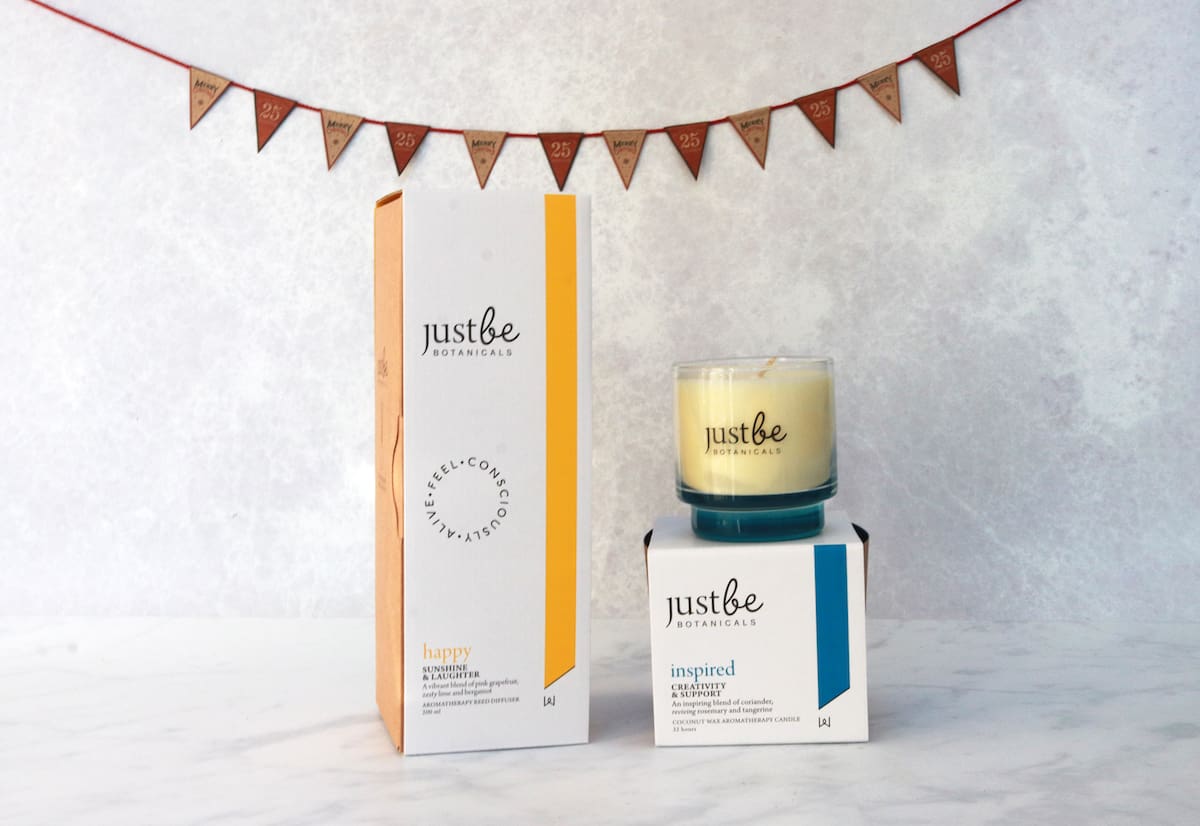 Another lovely range of candles are the Eau Lovely range from Enesco. They come in so many different scents and we love Eau So Relaxed. Filled with amethyst, a natural relaxer, it relieves stress and strain, soothes irritability, balances mood swings, dispels anger, rage, fear and anxiety. Alleviates sadness and grief, and dissolves negativity. It would make such a lovely gift for pretty much anyone.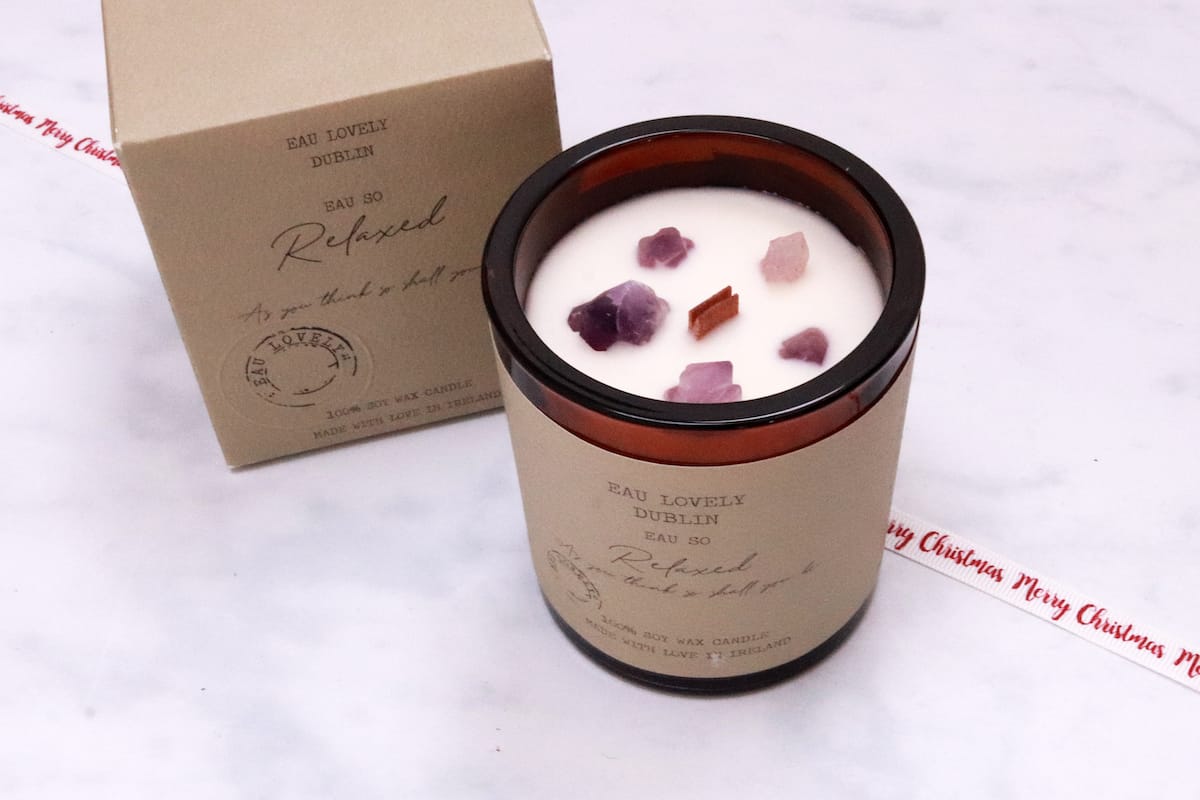 We love giving photo gifts as presents to those closest to us and we often make photo mugs or keyrings but photo coasters are something we know will be used often. VistaPrint have a fantastic range of photo gifts and it's nice to think that someone will see us and smile every time they have a cup of tea!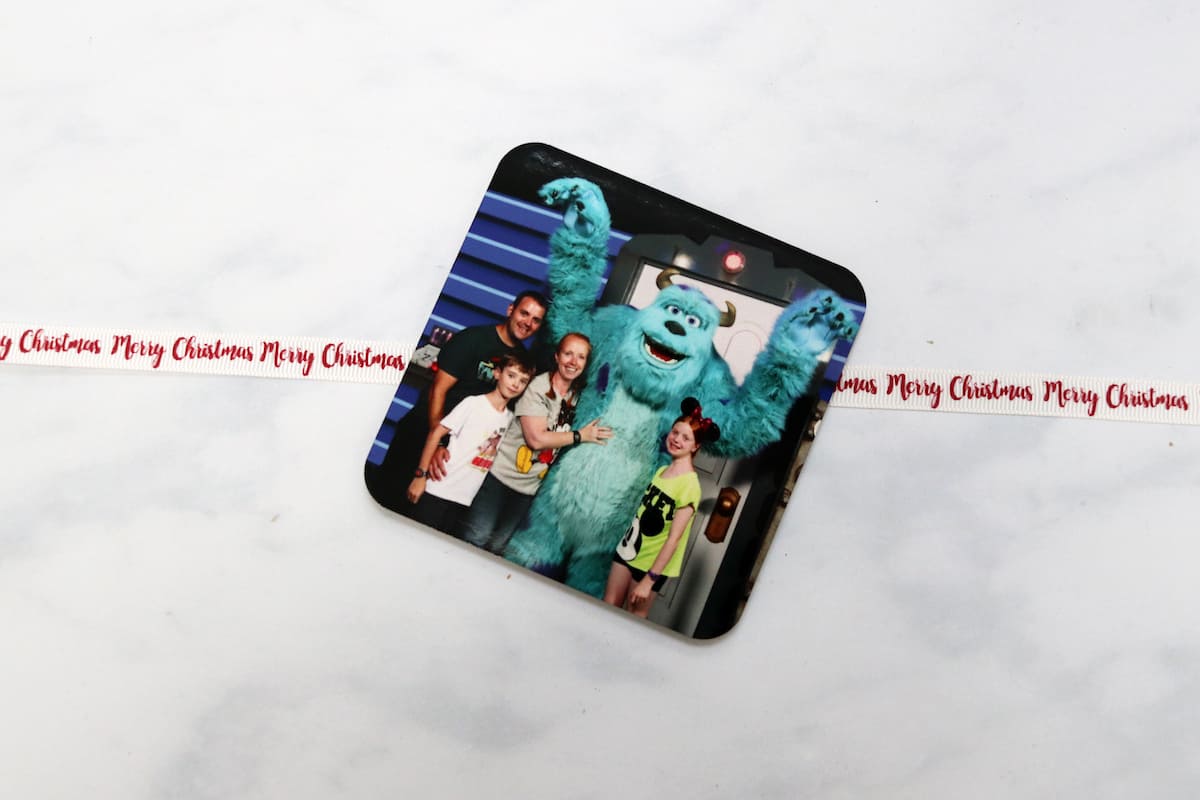 A fantastic gift for women who love doing their hair and makeup, or pretty much any teen, is a Hollywood Mirror. Complete with lights around the mirror, and a fantastic size for any dressing table, it's a gift that will be treasured for a long time to come. With touch controls and a dimmer function, it's a really classic style but modern and looks great too.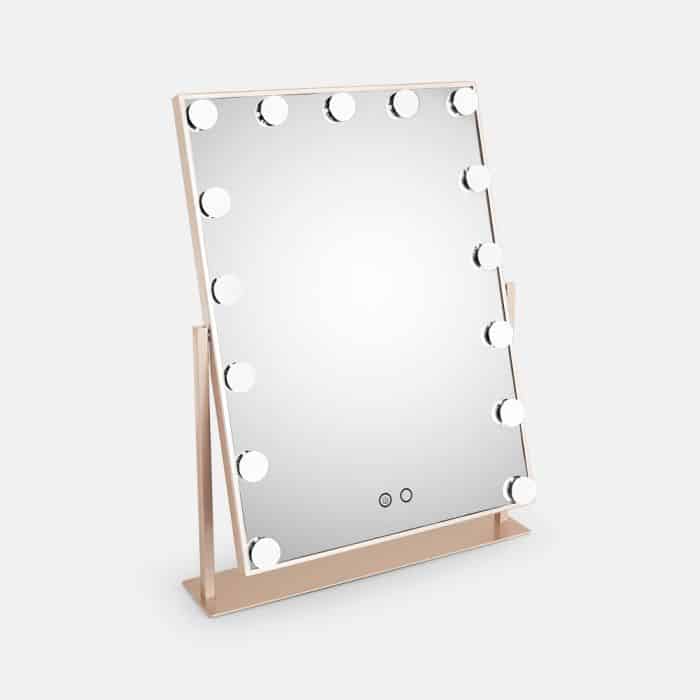 Food and drink
I love buying stocking fillers and chocolates are always a go to for us. Lindt Lindor do delicious bags of treats throughout the festive season that everyone will love. A lovely, indulgent treat for Christmas.
A fantastic stocking filler for any woman would be a box of Chocolate Kisses from the Chocolate Gift Company. Nine beautiful chocolate truffles in a gorgeous little box – they may well be the cutest chocolates we have ever seen!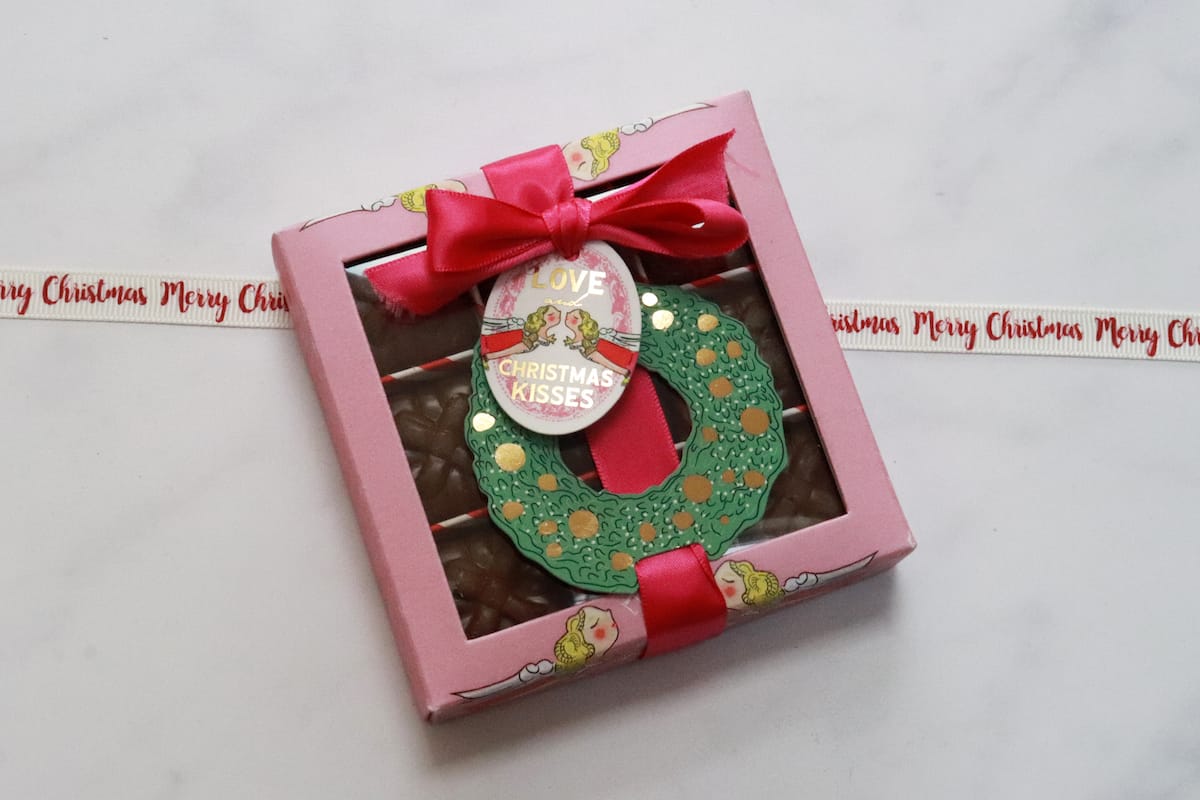 A great sweet treat to share this Christmas would be a big box of Haribo Megastars. The perfect gift for any Haribo fan, it includes so many favourite sweets to share and just enjoy over the festive season.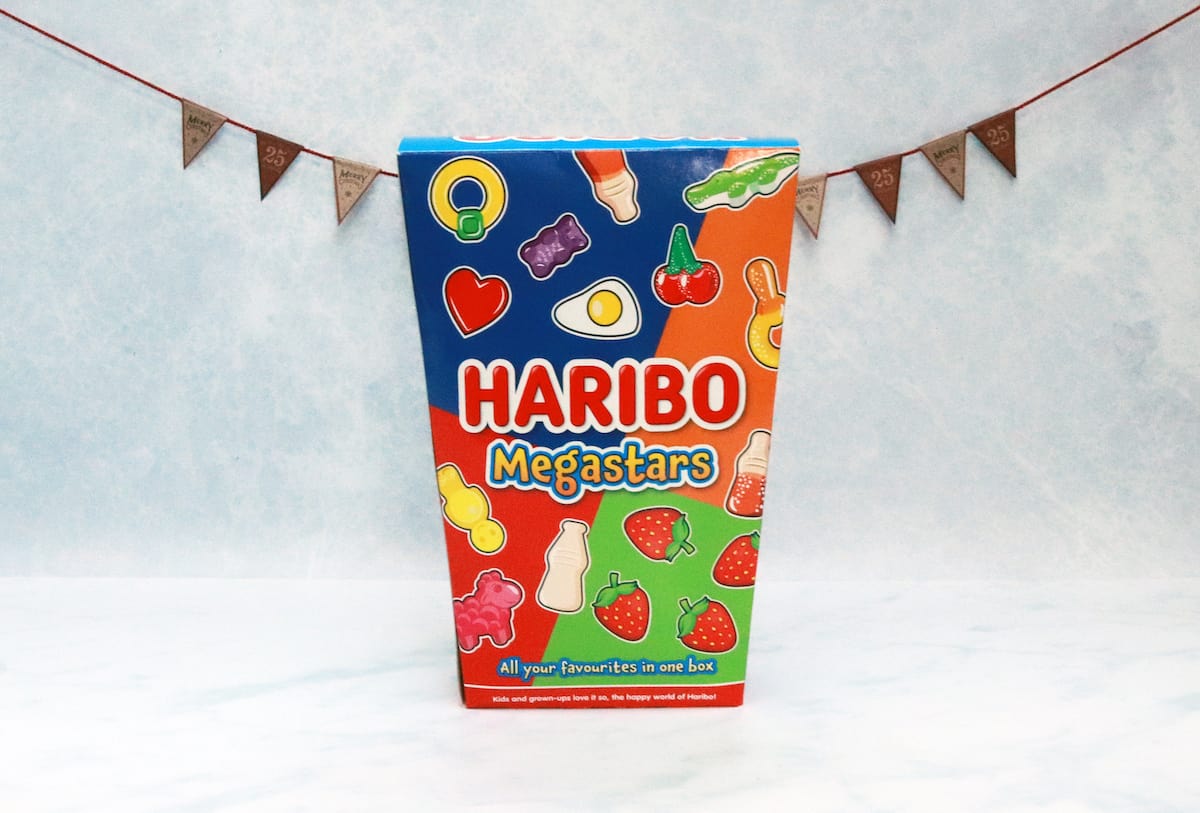 Montezuma's have a fantastic range of chocolates for Christmas and we love this box of Cheeky Snowmen. A really lovely stocking filler and a wonderful treat to be shared at Christmas.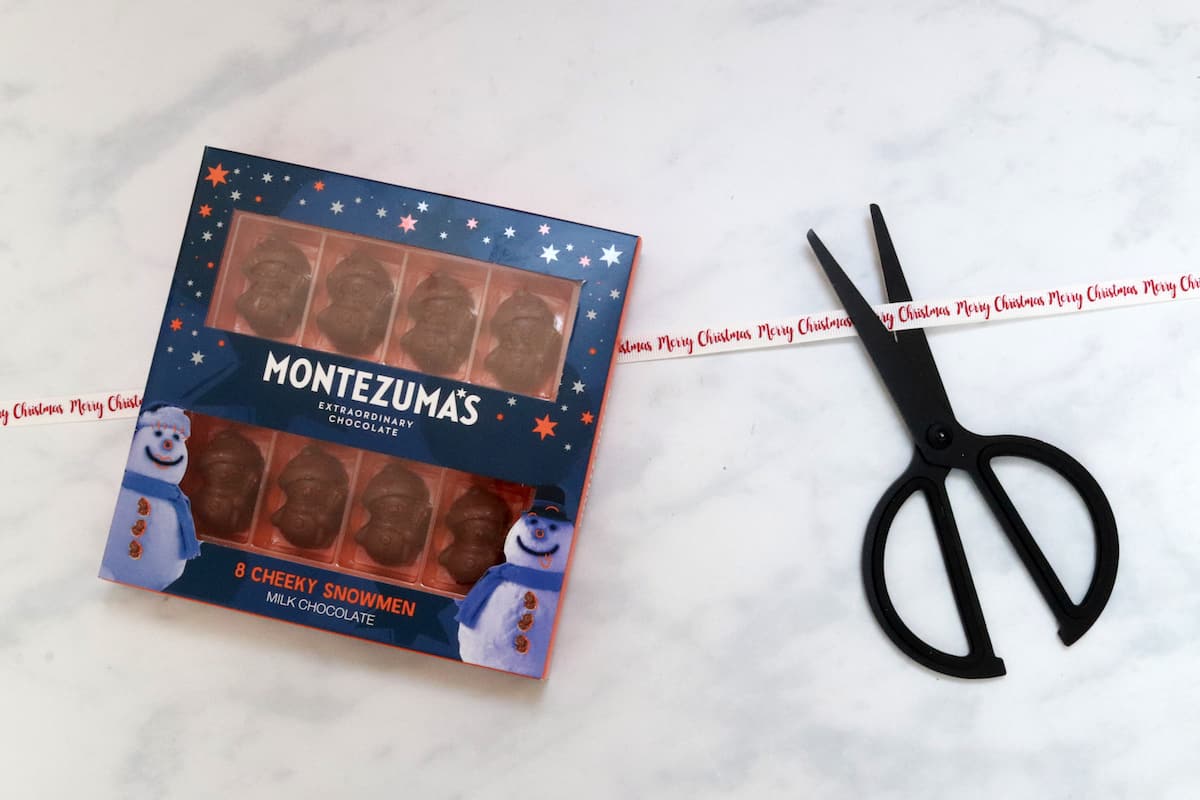 Something practical
A diary is a fantastic gift for Christmas and I love starting a new diary in January, the whole shiny new year ahead of us. Dairy Diary have long been favourites of mine, The Dairy Diary is a great way of keeping both home and work life in check. Hard wearing and with a week to view style with inspirational recipes throughout it's a great diary to organise every aspect of your life.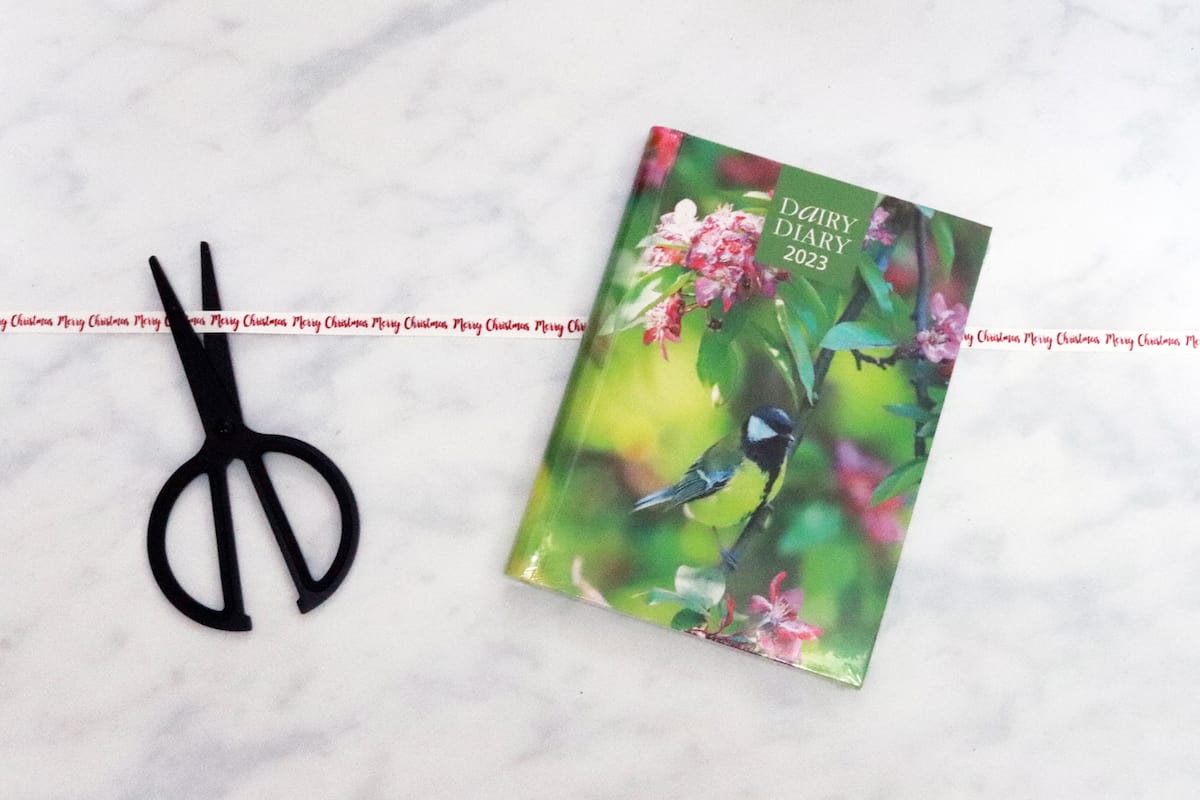 Calendars also make a lovely gift and Danilo have so many featuring all your favourite movies, TV shows and music icons so you can pick one perfect for the recipient. This Great British Bake Off Family Organiser is the perfect gift for any mum – especially one who loves GBBO as much as we do!
Something techy
A new electric toothbrush is a fantastic practical gift and yet one I would feel super excited about. I just love a new toothbrush! The Oclean X10 Smart Electric Toothbrush comes in a range of colours and could well be the most innovative toothbrush you have ever used. It has a smart, interactive display that features emoji feedback to make sure you're brushing your teeth as well as possible plus it's really quiet, has a long battery life and cleans incredibly well.
Earbud headphones are a great gift this Christmas and we love the Edifier TWS1 Pro True Wireless Stereo Earbuds. With great quality sound and noise cancellation, they are well made and durable. Plus, with just a 40 minute quick charge they give 42 hours playback and they come in a range of colours. They would make such a great gift this year.
Something to do
I absolutely love jigsaw puzzles to pass the time and relax. Wentworth Wooden Puzzles have always been some of my favourites and they have some great Christmas jigsaw puzzles for gifts this year. I love this Pets on the Porch jigsaw which is beautifully made and such a lovely piece for the festive season.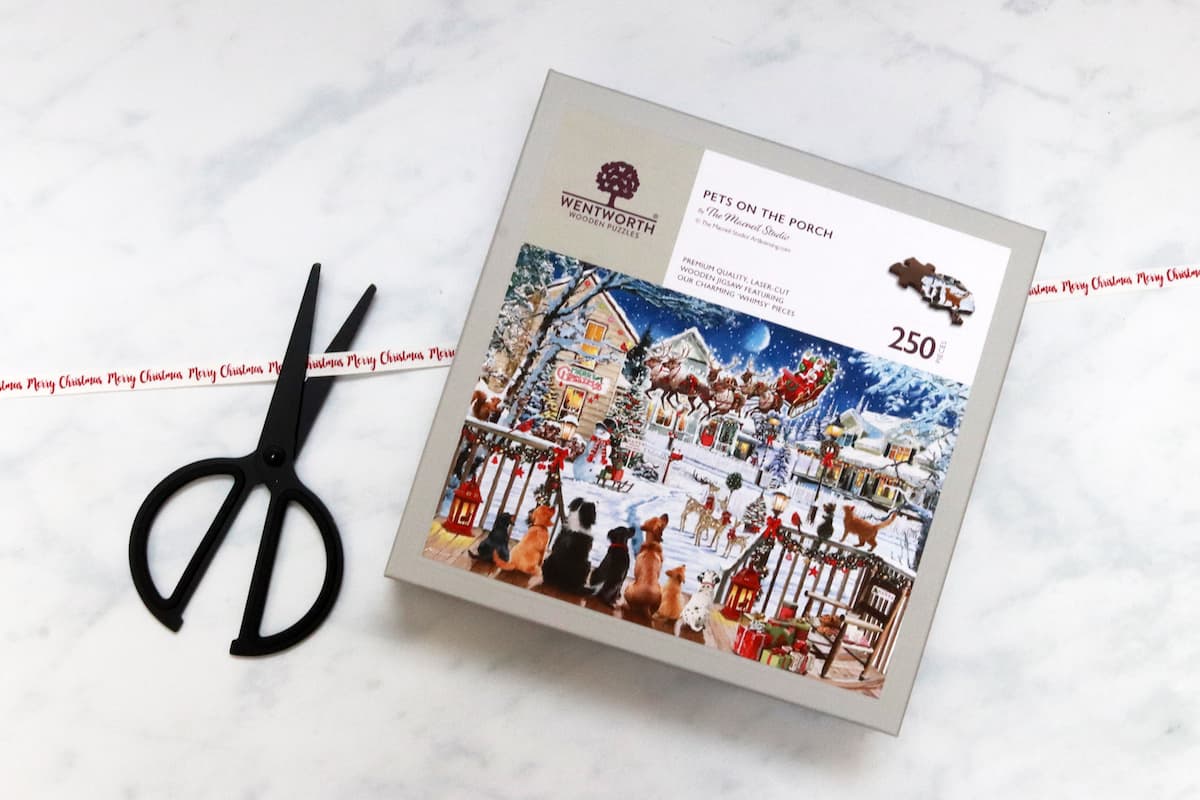 Games are another lovely gift, especially when the whole family can get involved over the festive season. Mr and Mrs Family Edition is a great gift idea, based on the popular All Star Mr & Mrs TV show, players are challenged to answer in-depth and entertaining questions about their partner, friends or family members. Suitable for age 10+, it's bound to be a hilarious way to pass time over Christmas and throughout the year ahead.
Anomia 2.0 is another great game for anyone that loves a bit of trivia – or in this case, common knowledge! The sequel to the Anomia, you race to find matches, call out categories and test your brain. It's fast paced and fun, making you think quickly and find those words that are on the tip of your tongue but you can't quite reach them. A fantastic game for playing with friends and family.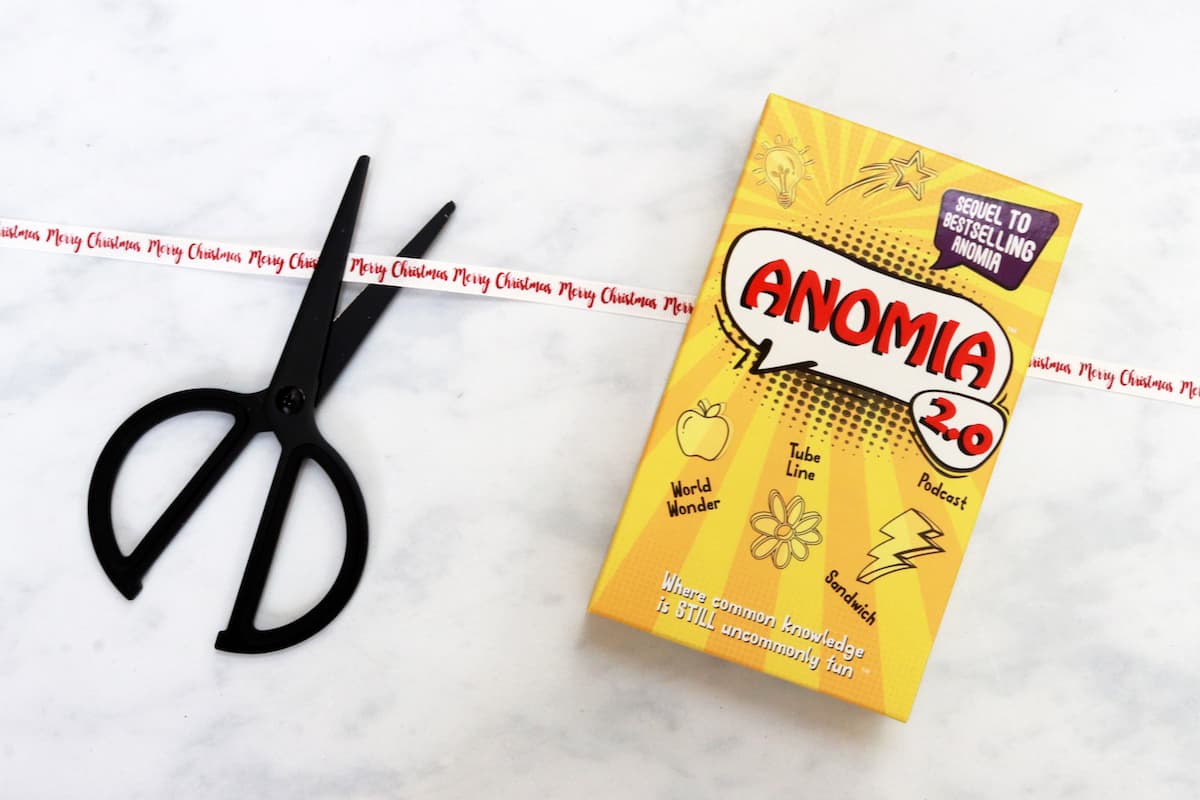 Something indulgent
What do you buy for that person that has everything? How about a gold rose from The Eternity Rose? It's not just a gold rose, but a real rose dipped in gold and presented in a beautiful presentation case with a certificate of authenticity. The roses come in a variety of different styles and different case designs to suit all budgets and tastes, making them a gift that can be really tailored to the recipient.
The Eternity Rose gold roses are absolutely beautiful. The detail is incredible and, as you'd expect, they look just like a real rose – only gold. They are something that would be a real talking point over Christmas and a real focal point in your home throughout the year too. Such a wonderful gift idea – and completely different too.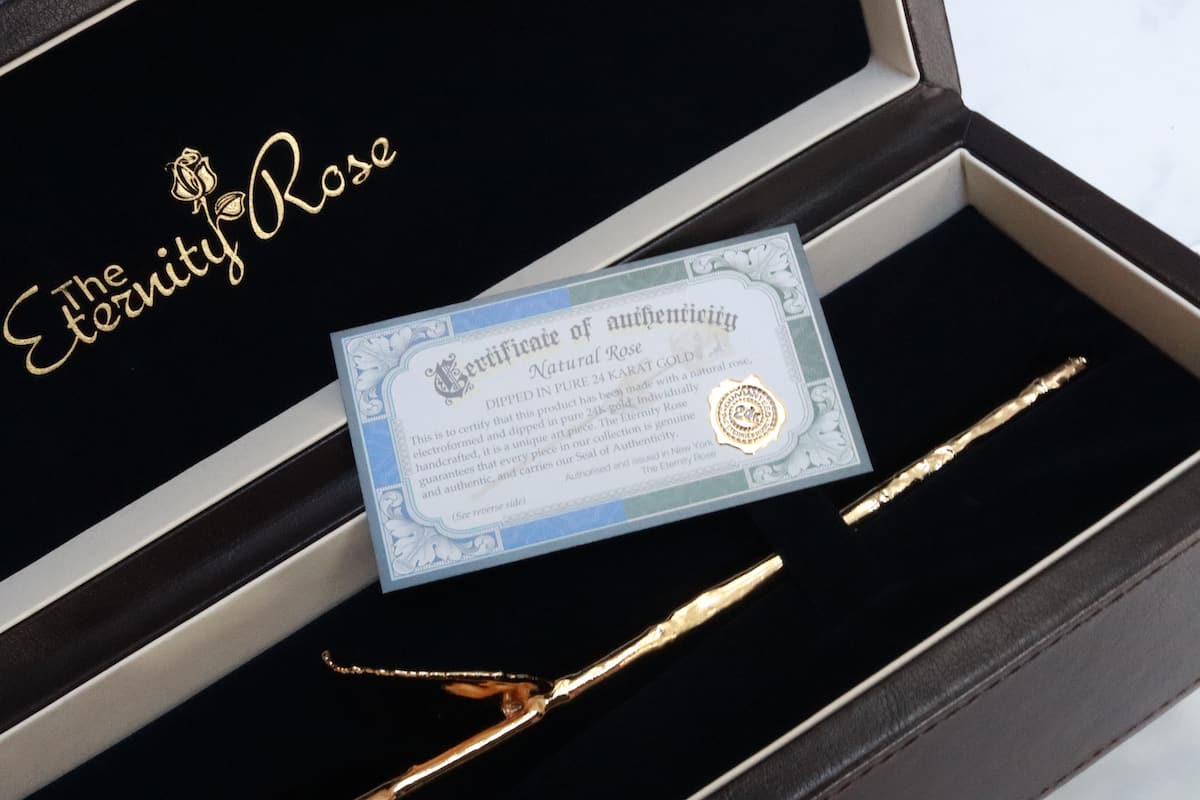 I hope that's given you some inspiration for the women in your life this year – or just a treat for yourself. With just a few weeks until the big day there hasn't been a better time to order your gifts online. When the time comes, have a lovely Christmas too.