Disclosure: The products featured were sent for inclusion in this gift guide however all opinions are my own.
This post contains affiliate links and I may receive commission if you visit a link and buy something. Purchasing via an affiliate link doesn't cost you any extra, and I only recommend products and services I trust.
I thought I'd put together a list of Christmas gift ideas for all the Mums in your life. Whether that's your own Mum, your Mother in Law or even gifts for your partner or kids to get you this year. I hope this gives you some wonderful gift ideas in the lead up to Christmas.
Beauty
A fantastic gift that any mum would appreciate is the Sensica Sensilight PRO. This cordless, permanent hair reduction device uses Reactive Pulsed Light technology to make treatment safe and comfortable. It has adjustable energy settings and energy recommendations to ensure gentle and effective treatment which gives clinically proven results on both the face and body,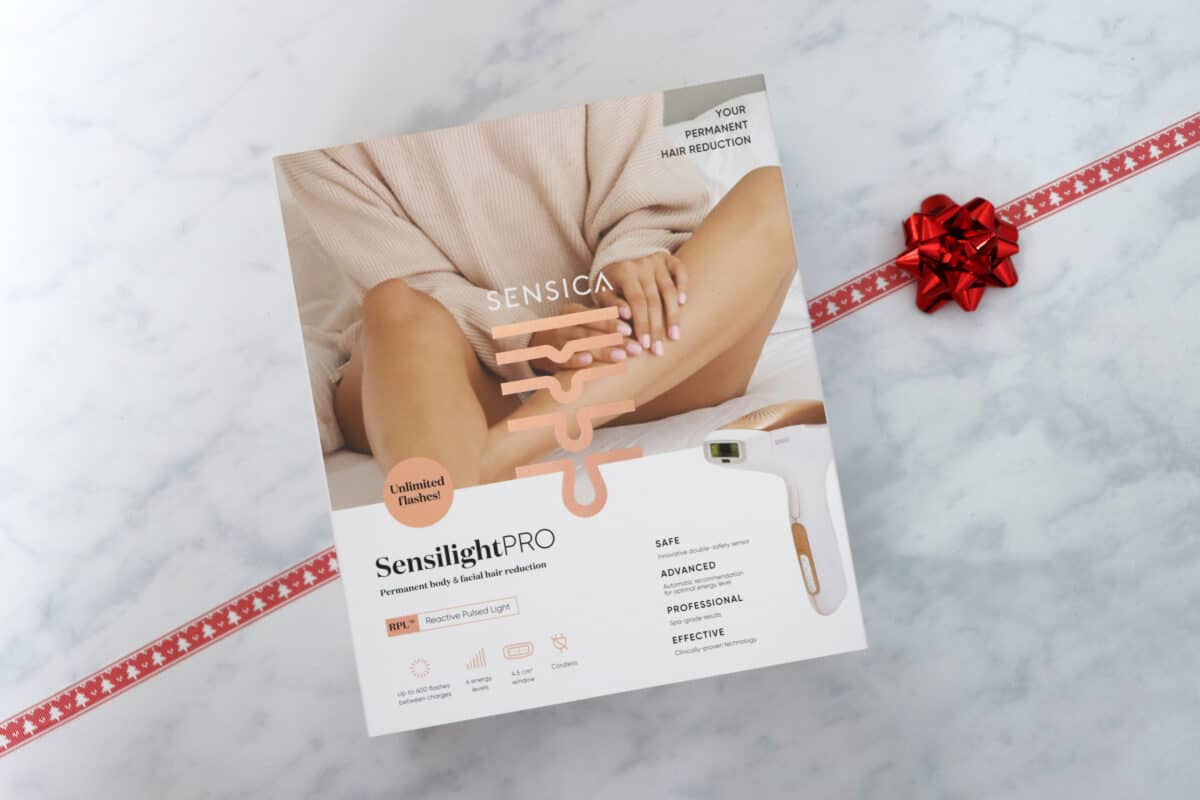 One beauty gift I absolutely love to both give and receive is a pampering experience. You just can't beat a dose of relaxation as a busy mum and taking time out for yourself is just so important. A Pamper Choice for One voucher from Find Me A Gift is something any mum would appreciate. With experiences across the country, and valid for 18 months, you can be sure that your mum will find an experience perfect for her. Will she chose a Floatation Experience, Deep Tissue Massage, Super Skin Facial or a Manicure and Pedicure? Whatever she goes for you can be sure she'll love it.
I don't think you can beat the gift of quality sleep and the Restful Sleep Pillow Mist from Olverum promises to give a better night's sleep. Just spritz on your pillow before bed and it fills the sleeping area with a serene natural fragrance. It aims to help inspire a tranquil mind and restful sleep which I think any mum would appreciate this Christmas.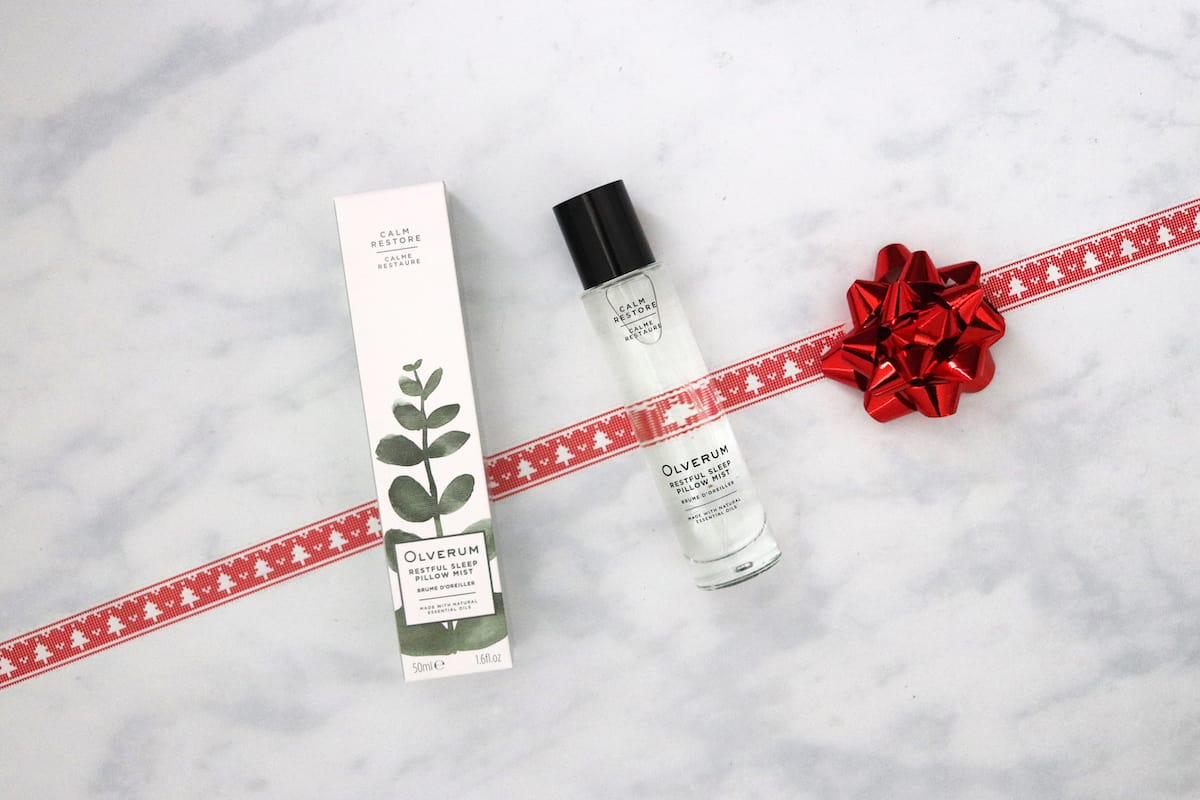 Dr PawPaw always do lovely gift sets at Christmas and the Sleeping Beauty Gift Collection is a really compact but lovely set any mum is bound to love. The set includes a gorgeous sleep mask along with two fantastic Dr PawPaw products – Dr Paw Paw Scrub & Nourish 2 in 1 Scrub and Lip Balm and Dr Paw Paw Overnight Lip Mask. It's everything any woman needs to make the most of her beauty sleep!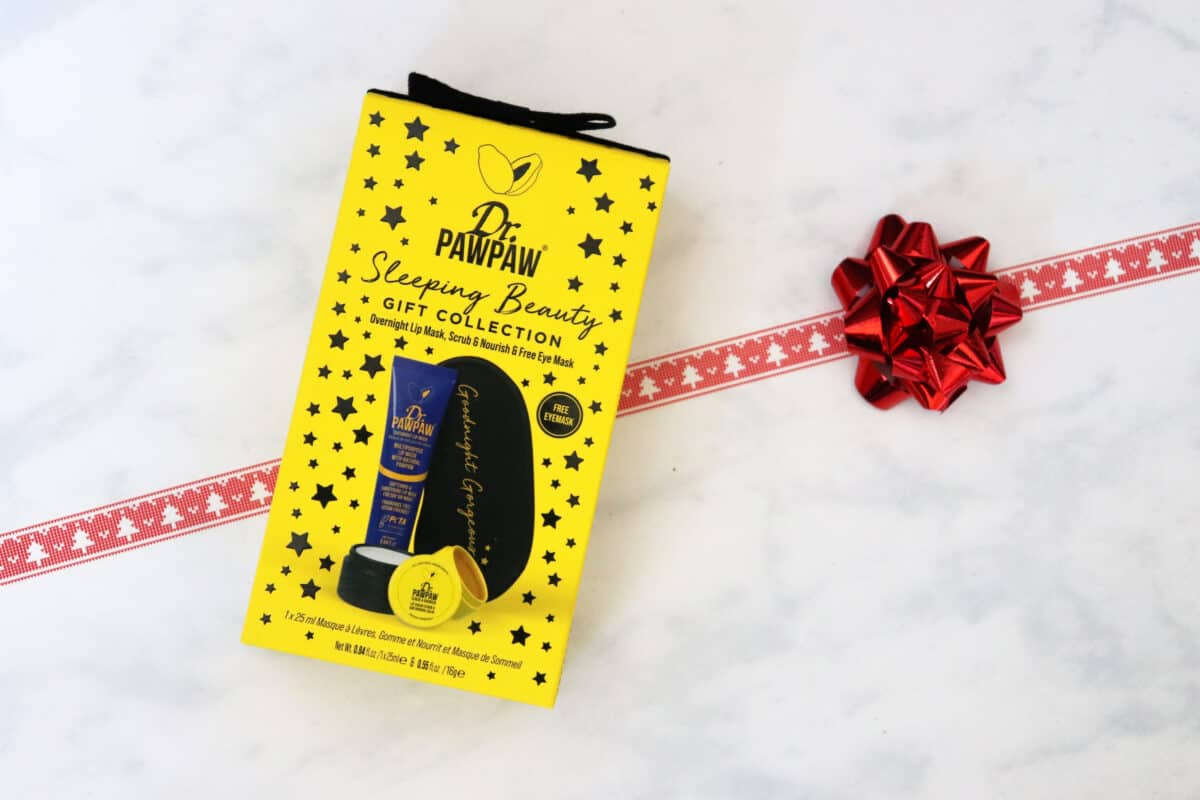 Another great product that would be loved over night is the Angela Langford Rest & Regenerate repairing and nourishing night balm. Used across your face and neck, it contains a mix of antioxidants, vitamins and omega oils that get to work while you are sleeping. It's such a treat, is wonderful to massage in and leaves skin feeling super soft and plump the following day.
A fantastic gift set this Christmas is the Marine Miracle The Skin Discovery Set from Transformulas. Turning their iconic green ball jars red for Christmas, this amazing skin care duo has been designed to reset your skin and deliver de-ageing results. It covers all your daily skin care needs for face and eyes and works on a cellular level, addressing all the skin concerns that come with ageing, transforming skin within 30 days.
Any mum that loves makeup will appreciate a Beauty Hygiene Plus Essentials Kit in her life. Complete with a clear eco storage bag and free eco makeup brushes, it has everything anyone needs to keep their makeup, makeup brushes, tools and sponges clean and fresh. The set includes Quick Dry Makeup Brush Cleaning Spray, Quick Dry Makeup Sanitising Mist, Quick Dry Beauty Tools Sanitiser Spray and Deep Cleanse Makeup Sponge & Brush Wash.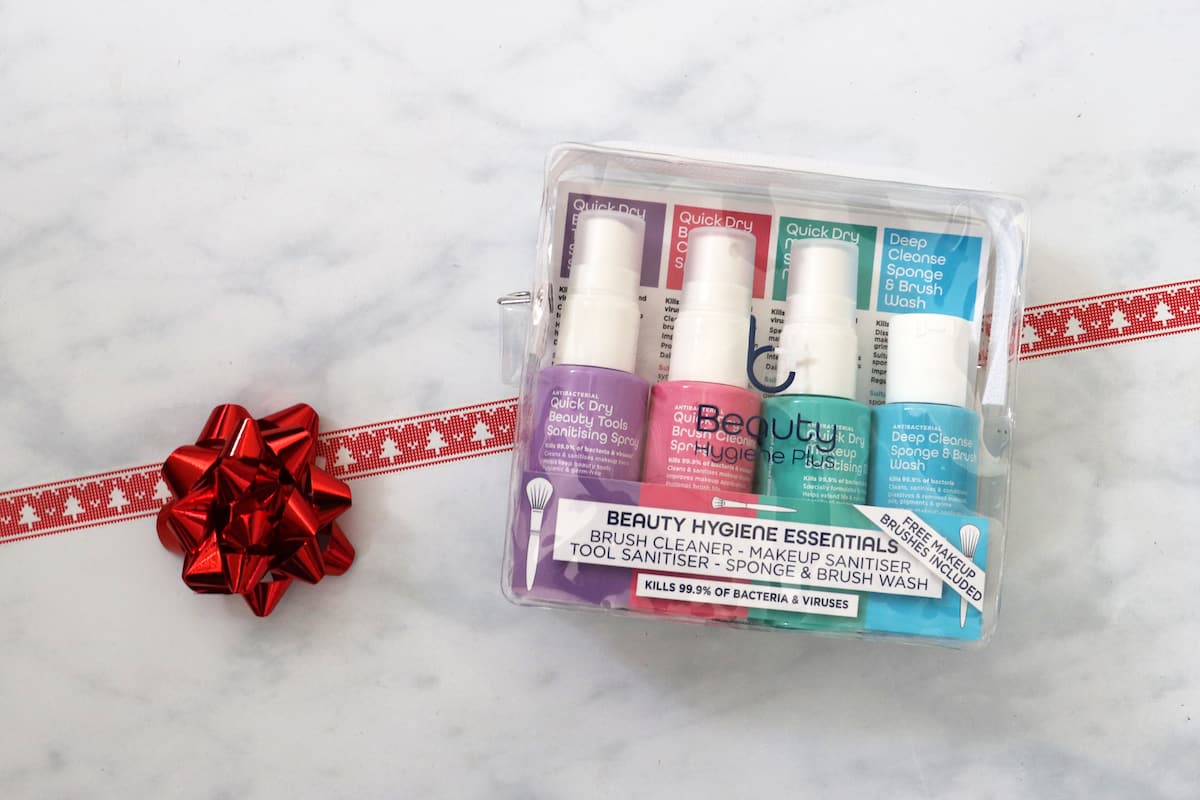 A new discovery of mine is Bath House who produce a range of toiletries that all smell amazing but also come in beautiful, refillable bottles and jars. They focus on sustainability and you can even return the refill pouches for Bath House to recycle with the Terracycle scheme. One of my favourite products for mum this year is the Nourish the Hands Set. In the Patchouli and Black Pepper fragrance, it includes hand wash and lotion is simple but practical metal bottles and a hand wash refill pouch too. A really lovely gift.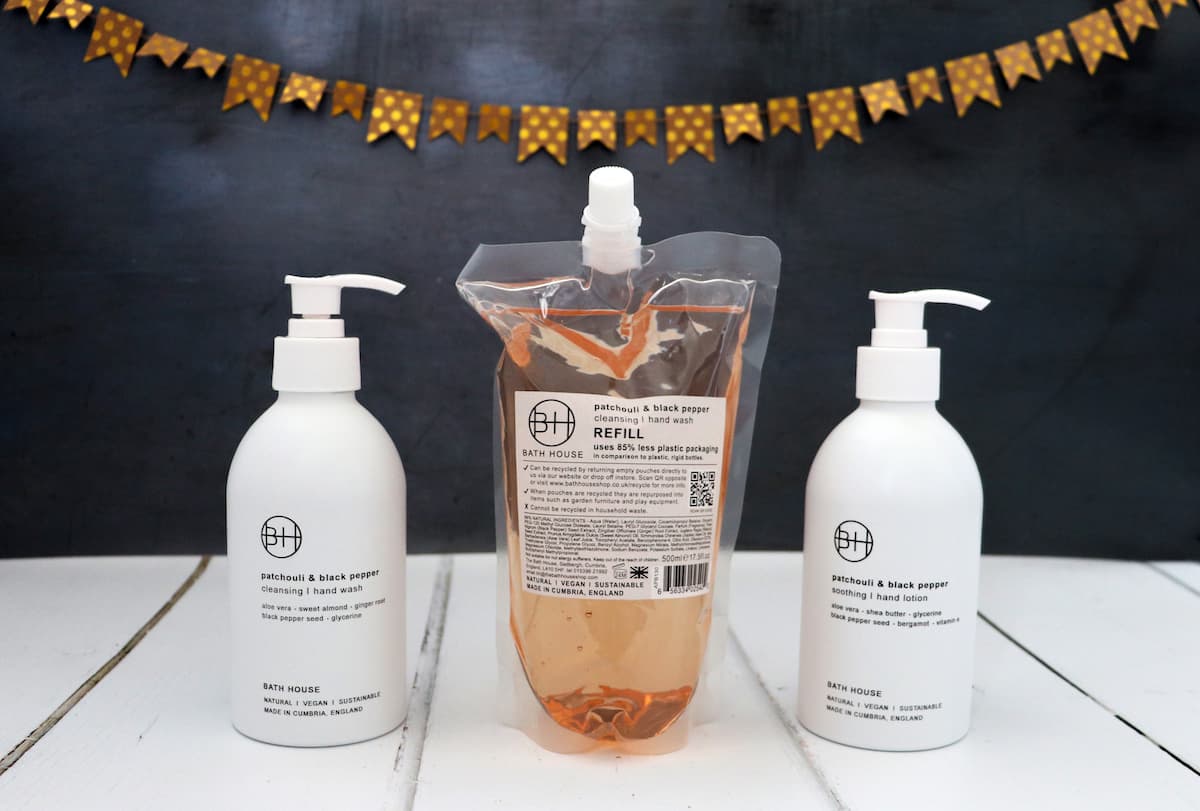 Another fantastic sustainable gift this year is the new Splosh range of refillable shampoo, shower gel and conditioner bottles. The products are a great size – and would look fantastic in any bathroom. But, most importantly, Splosh sell refill pouches so you can easily fill the bottles up and then return the refill pouches for Splosh to recycle. The products smell fantastic and would make a great gift for any mum looking to make changes that have a positive environmental impact.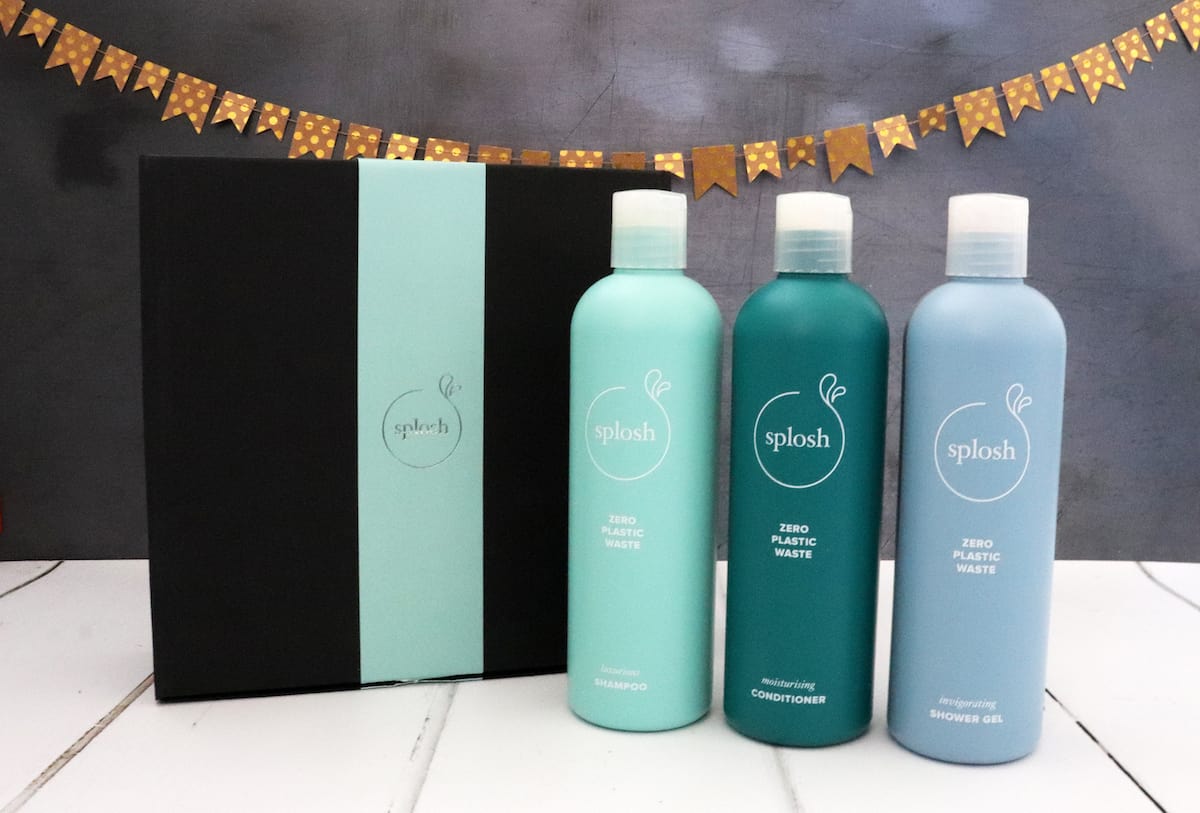 If your mum loves beauty products and skincare then Cohorted have a fabulous range of gifts that she's bound to love. One we really like the look of this year is the Avant Skincare Beauty Box. The set includes so many of Avant's high end products – Harmonious Rose Quartz Revitalising & Firming Mask, Glycolic Acid Rejuvenating Face Exfoliator, Collagen Intense Radiance Activator Serum, 3-1 Hyaluron-Filler Collagen Eye Formula, Collagen Eye Restoring Pads and the Pro-Intense Hyaluronic Acid Illuminating Day Cream. The products have a combined value of nearly £500 for a fantastic price of £50 and come bundled with a beauty magazine too. It's a real me-time treat for any mum.
As well as beautiful, sustainable toiletries, Bath House also have a range of perfumes with fragrances that last all day. Patchouli and Black Pepper is one of their most popular scents and it's warm, sensual and earthy. Described as a rich, powerful, nostalgic and dreamy scent, it's one that most people would enjoy. Plus, the statement glass bottle with wooden lid would look perfect on any side.
If you think your mum would prefer a range of scents to try rather than just one, the Bath House Favourites Discovery Set would be a great gift. It includes the bestselling perfumes and colognes from the Bath House fragrance range, making it a lovely gift for any fragrance lover. You never know, your mum might find her new favourite perfume in amongst them!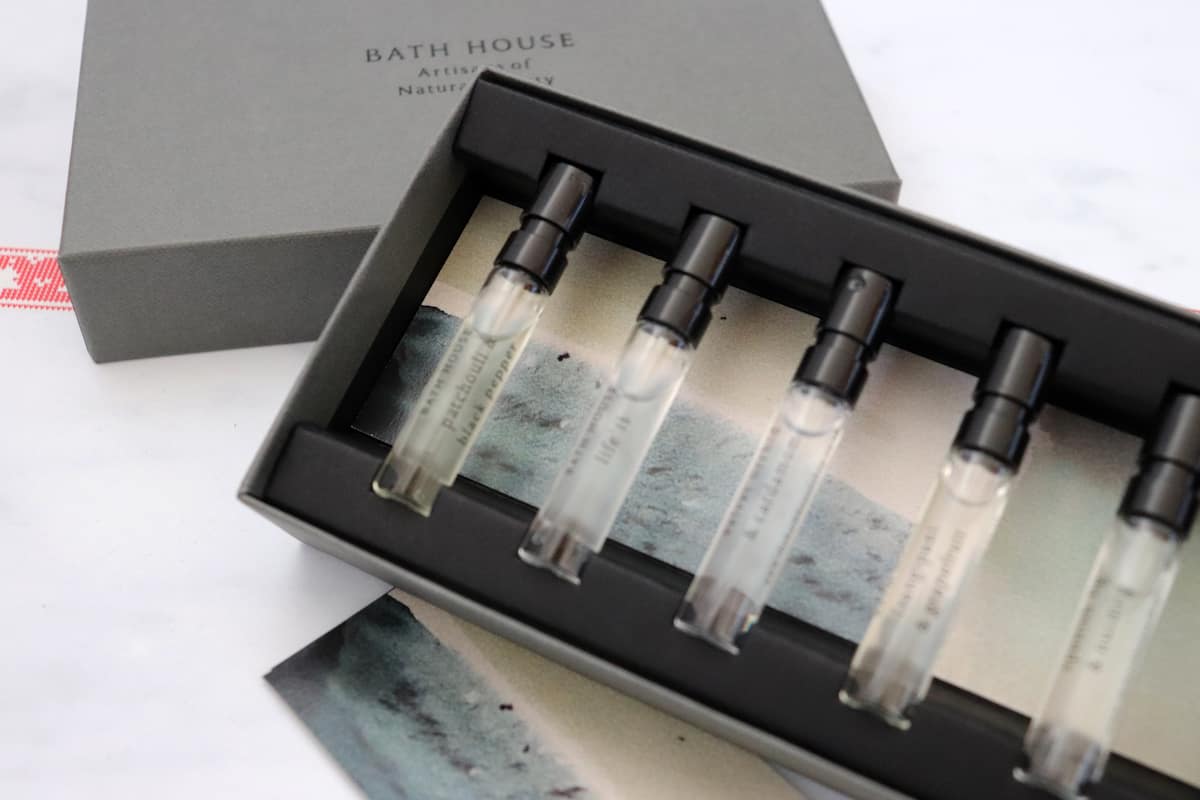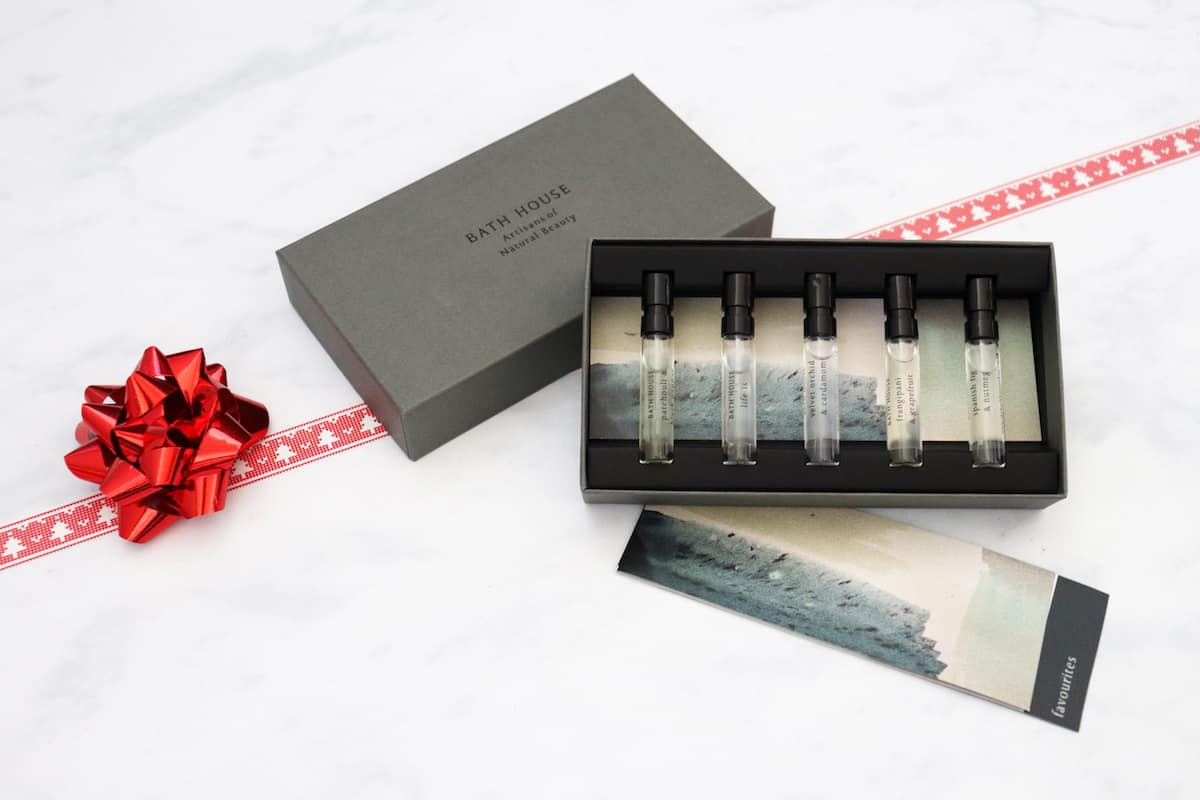 If your mum already has a favourite perfume then a gift set of that fragrance would always be appreciated. Very have a fantastic range of gifts this year and a Daisy Gift Set is just one of them. Beautifully boxed and complete with shower gel and body lotion, it's something anyone would love to use all year round.
Clothes and Accessories
Giving clothes as a gift always feel such a treat and Frugi have a great range of options for any mum to be this year. Their prints are stunning and all of their pieces have such a flattering cut, dresses that will make anyone feel beautiful through their pregnancy. This Cecilia Maternity & Nursing Dress is the perfect gift for any expectant mum and it will be worn long after the baby arrives! The print is gorgeous and the organic cotton is soft and washes well. A really lovely gift for someone in pregnancy.
But Frugi so also have other adult clothing – not just maternity wear. One of my favourites this year is their fantastic Libby Leggings. With a pretty awesome, bright and colourful print, they're perfect for layering under dresses and tunics, making sure anyone will stand out from the crowd.
If your mum is a Disney fan then she will love the vast range of Loungefly Disney bags and purses from Very Neko. My absolute favourite is this Up faux leather wallet. A really good size and full of pockets, it's nice and roomy to store cash, coins and cards. With the Up characters on the front and beautifully textured balloons it would make a great gift – and matches the other Loungefly Up products exclusive to Very Neko too.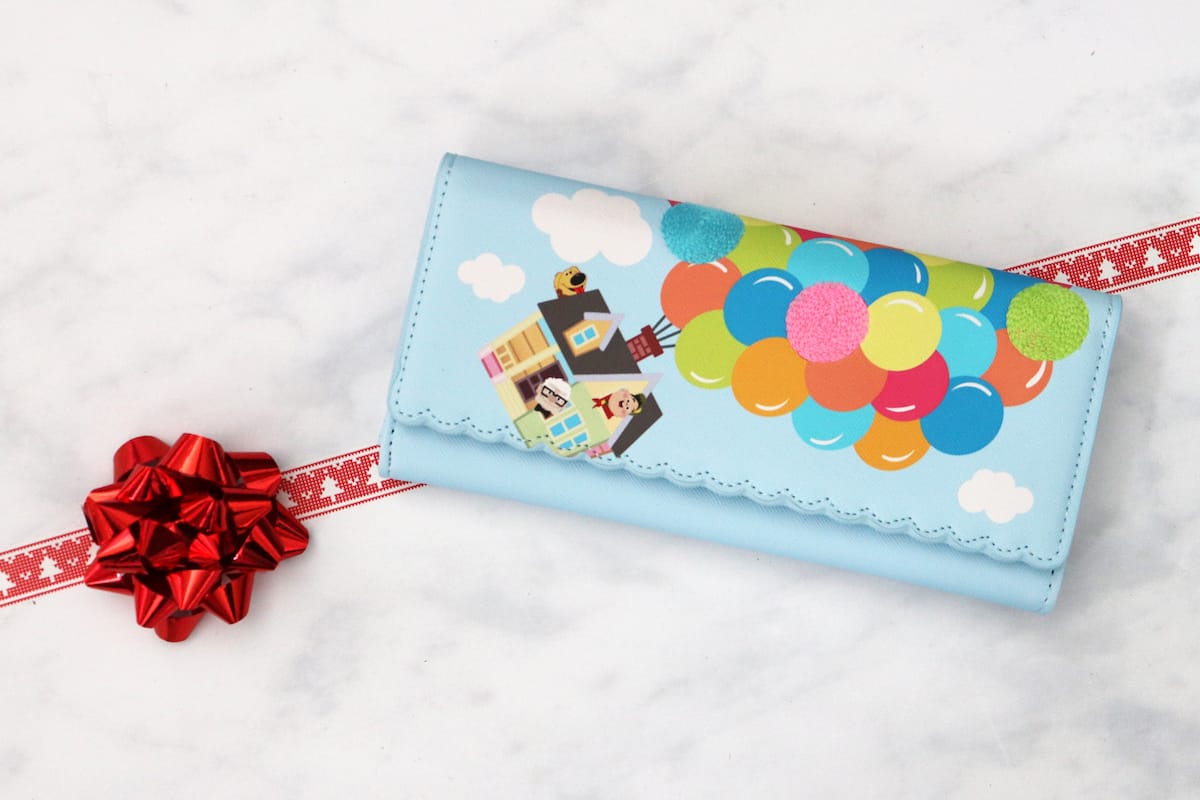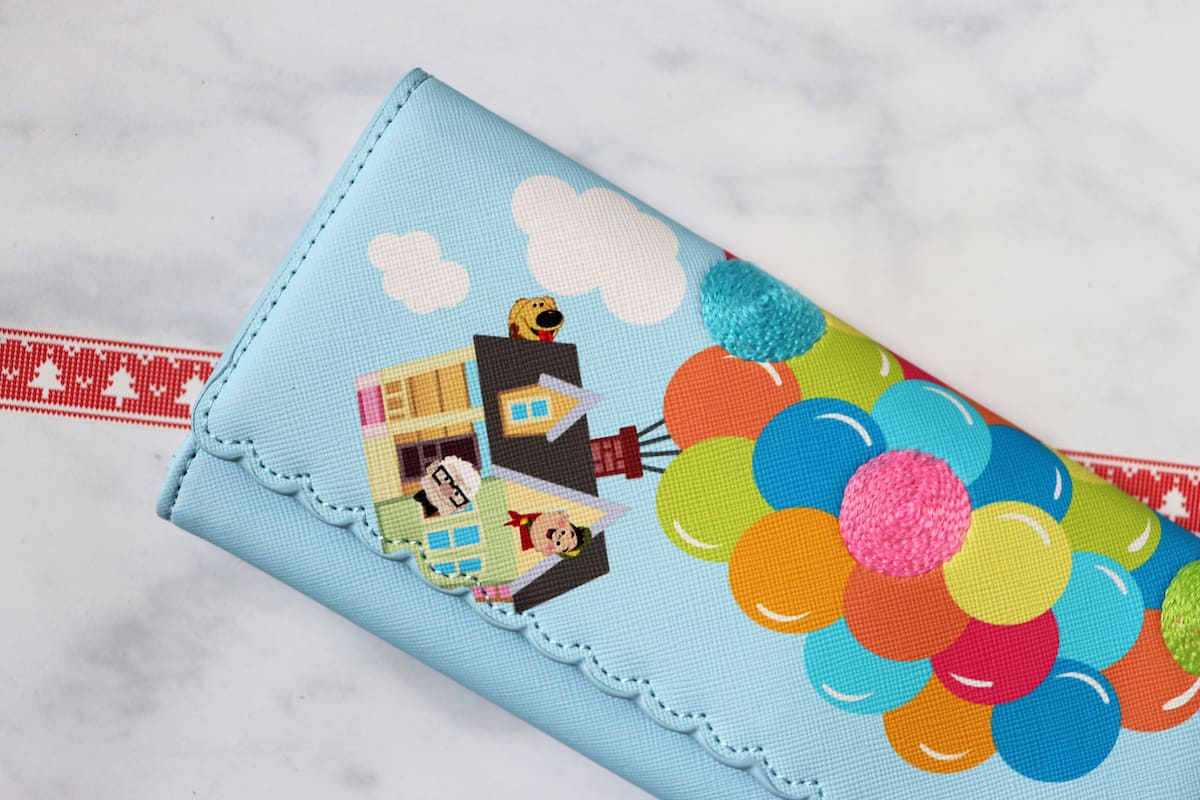 When it comes to mums, you can't go wrong with a new bag at Christmas and this year I've discovered the gorgeous Masha Hasel range. All the bags are vegan, stylish and affordable with so many colours and styles to choose from. One of my favourites is the Aspen Bucket Shoulder Bag that is perfect for everything from the school run to a weekend adventure. With both a short handle and long strap, it's a versatile bag with so many storage pockets. It's roomy and durable, just what any busy mum needs!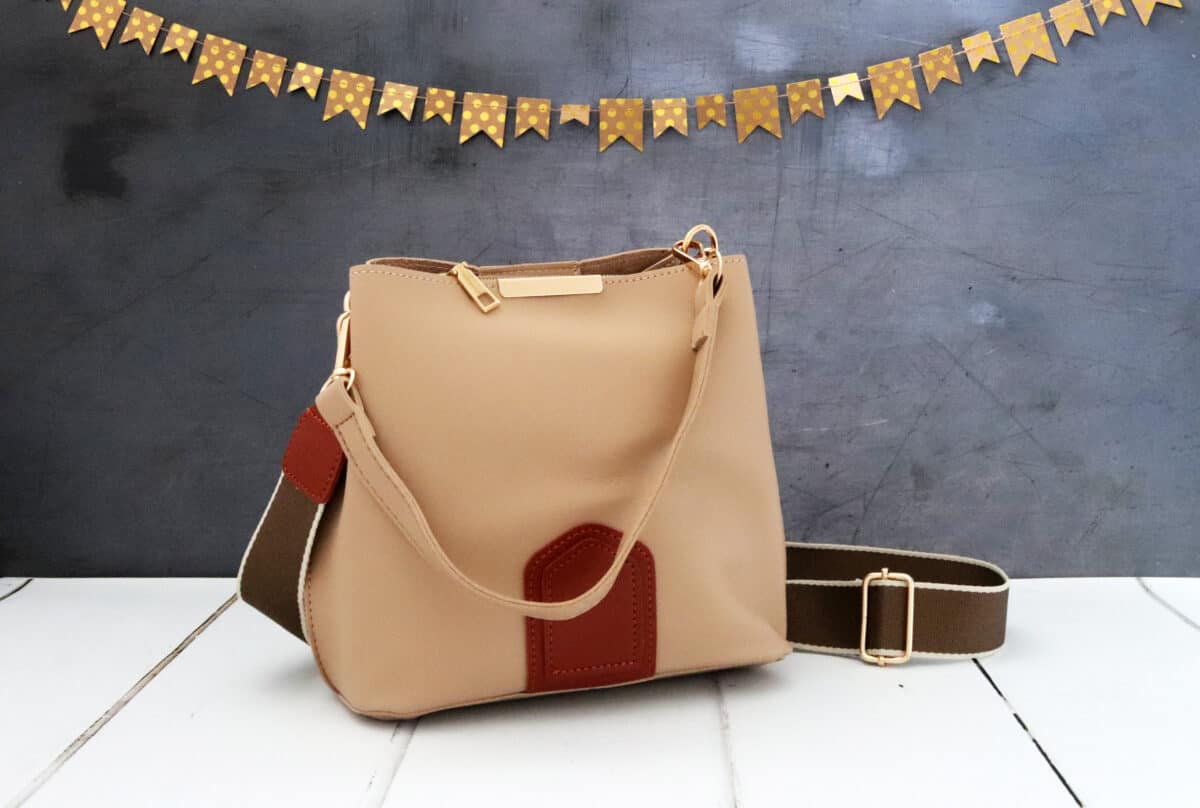 Homeware
I love giving gifts that can be enjoyed around the home. Something useful or practical but more often than not something lovely that I gift purely to make someone smile. Ink and Drop have a fantastic range of posters are art prints with something to suit every personality and I love this one for in the kitchen. Everyone's kitchens are for dancing, right?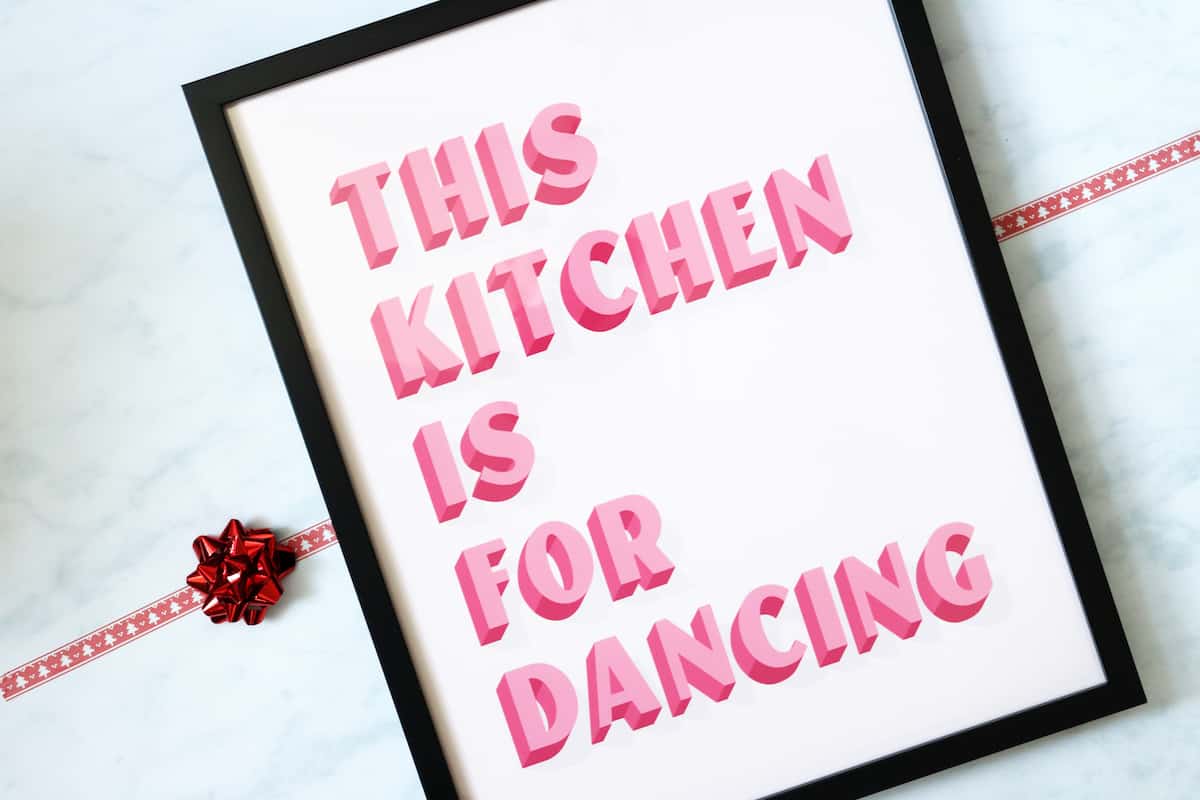 I always love to give gifts to make a home smell nice and my new favourite find are wax melts from Scented Rainbows. With more scents than you can even think of, beautiful colours and finishes, as well as a range of wax warmers too, Scented Rainbows are a great place to find a great gift for anyone this Christmas.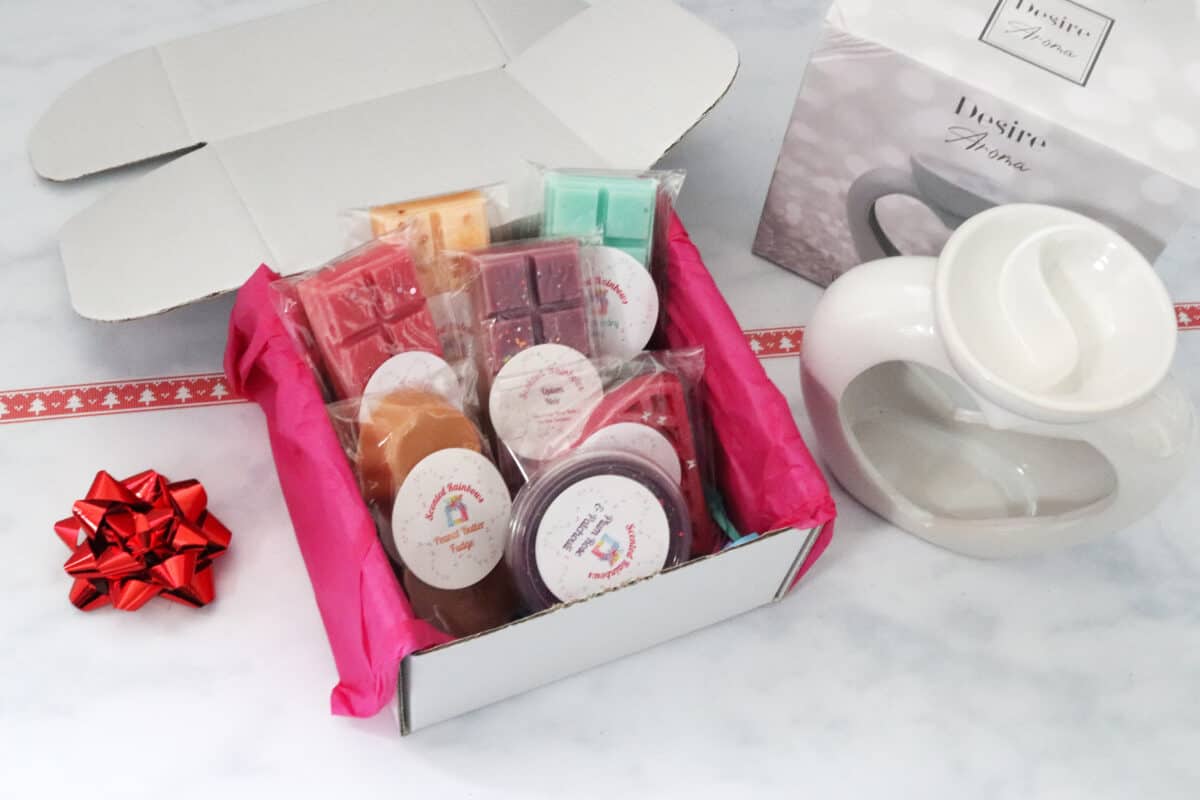 When it comes to wax melts, you don't need to go anywhere else – Scented Rainbows has you covered! With wax melt snap bars, pots, waffles, scent twists and tarts in so many amazing varieties, there's something for every taste and personality. Plus, Scented Rainbows have a lot of gorgeous bundles and gift ideas too. You can see their full range here.
A lovely keepsake that would look beautiful in any home is this timeless, vintage style Kloche figurine. With a When Life Gives You Lemons theme, it has a lovely sentiment behind it and it so well made. It has a lovely, intricate design that so much thought has gone into and I think any mother would appreciate it this Christmas.
Something super practical but also a wonderful treat that I am sure anyone would love this Christmas is the Hotel Chocolat Velvetiser. Another great choice from Very's gift range, it comes as a set complete with ceramic cups and hot chocolate sachets – everything you mum needs to enjoy tasty hot chocolate all through the year. It comes in a choice of three colours and there's a great review of the Velvetiser here too.
If the mum in your life prefers to have her hot drinks on the go then this Peter Rabbit Travel Mug would be a really lovely gift idea. Well insulated, easy to drink from and with a really beautiful design featuring the world of Peter Rabbit and his friends, it's something anyone who loves Beatrix Potter would really like.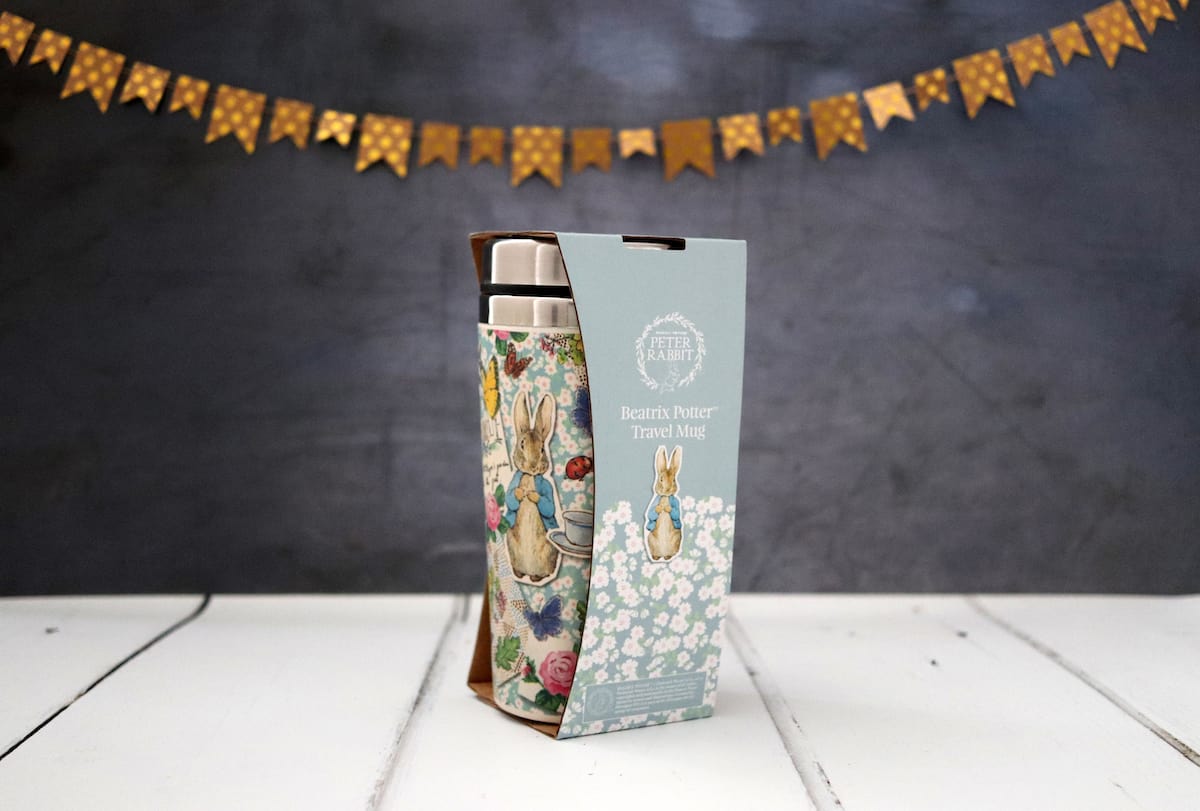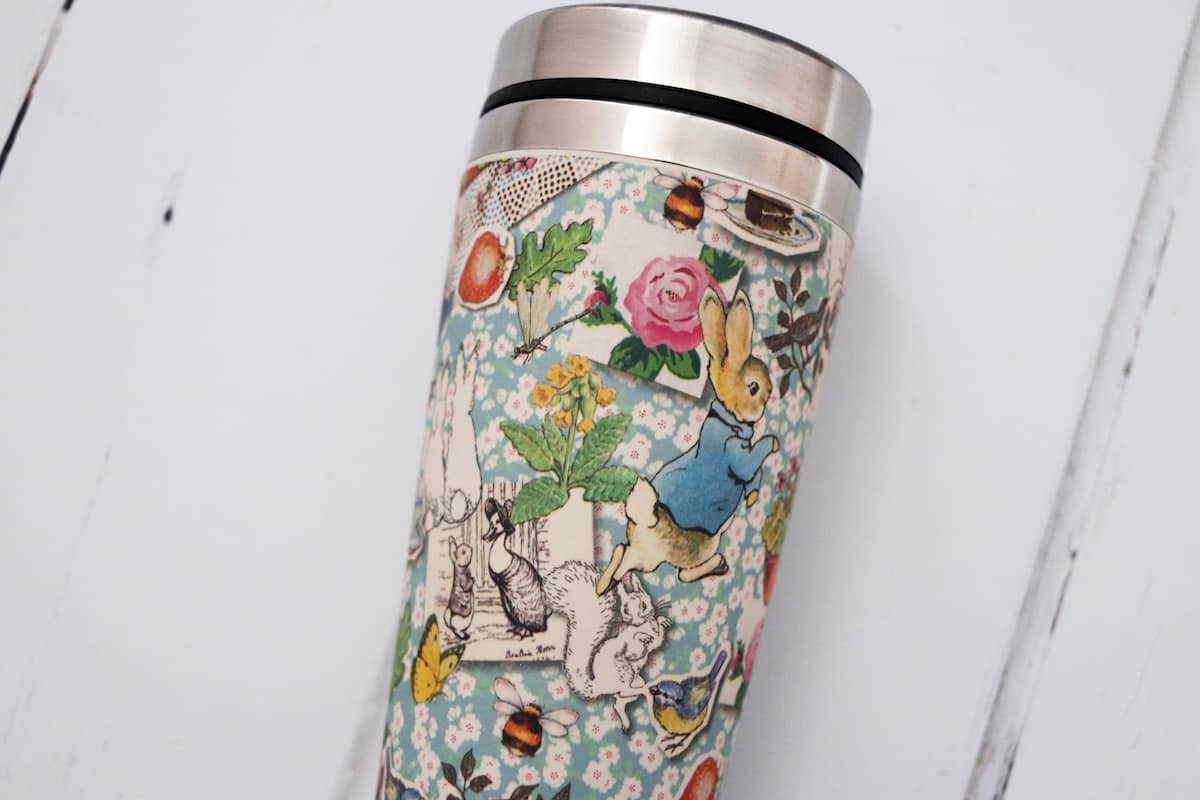 Maybe you're buying for someone who loves a G&T in the evening. If so, this stunning Ginology kingfisher balloon glass would make a lovely gift. It's one of a gorgeous range of glasses, with designs to suit every personality. It's bound to make a statement this Christmas!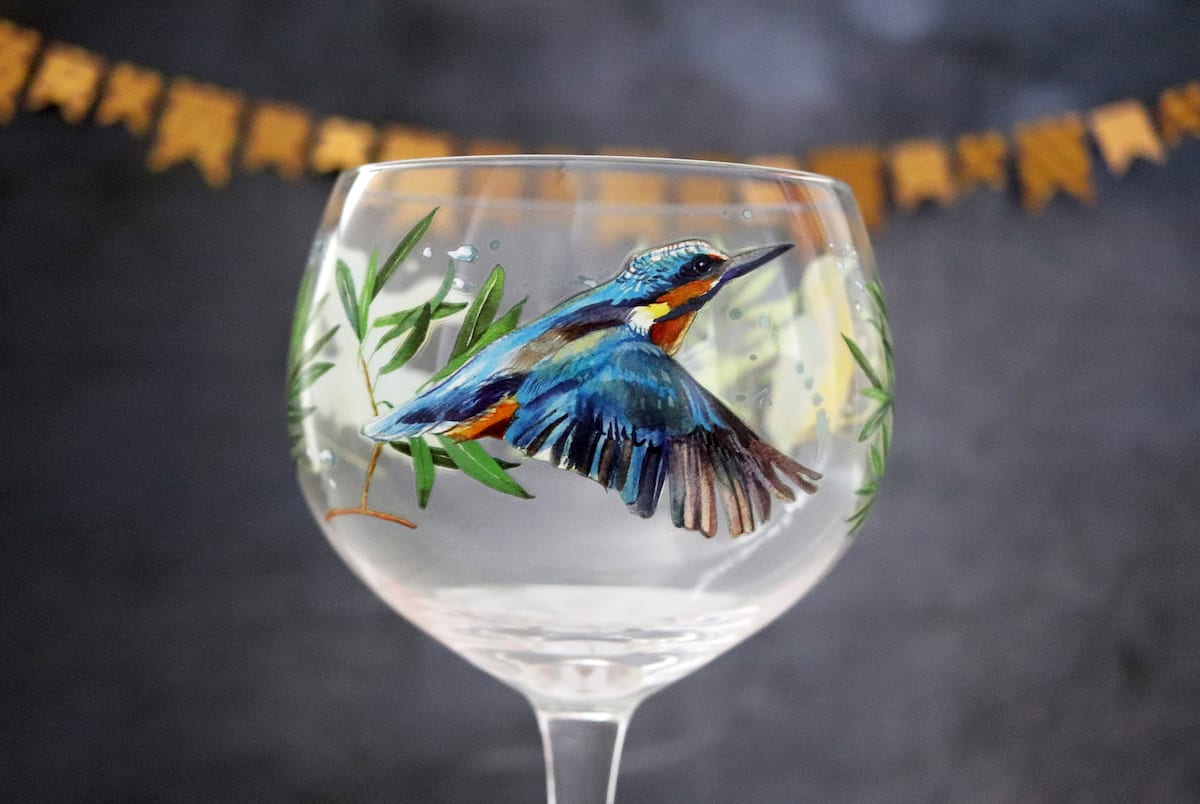 Food and drink
Now, anyone would would appreciate something to fill her glass with and the Very gift range includes a lot of beautiful alcohol gift sets. I love this Puerto De Indias Strawberry Gin Gift Pack. The set not only has a full size bottle of sweet and fruity Puerto De Indias gin but also a branded gin glass too all in a lovely gift package.
If you'd like to treat your mum in the run up to Christmas then you can't go wrong with a gin advent calendar and I love this one from Virgin Wines this year. With 24 individual gins to indulge in, all with unique flavours but classic styles, it includes gins like Old Tom, London Dry and Navy as well as Sipsmith, Silent Pool, Warner's as well as some lesser-known boutique craft gins.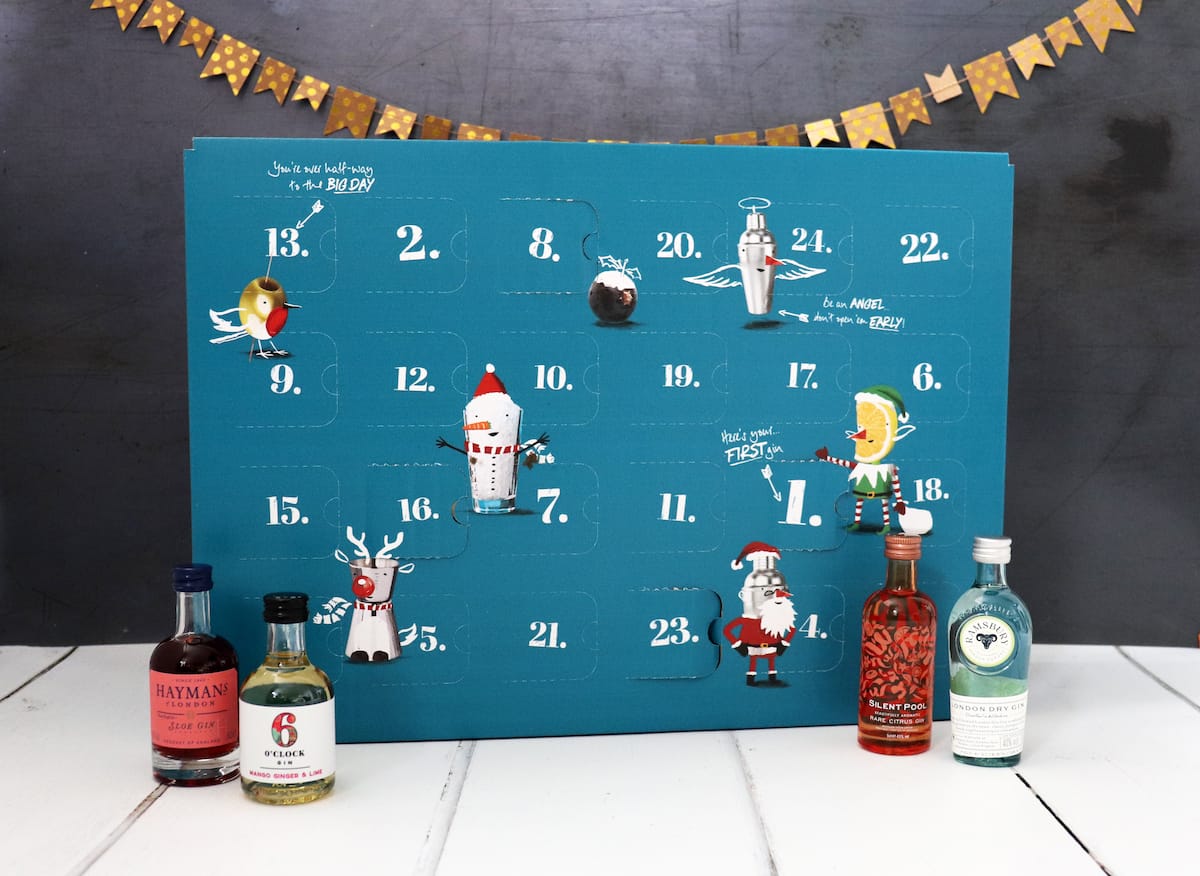 The advent calendar would give anyone the chance to experience exciting new gin infusions and styles. If this sounds like something you'd like to buy, make sure you buy yours before stocks run out. Find out more over on the Virgin Wines website.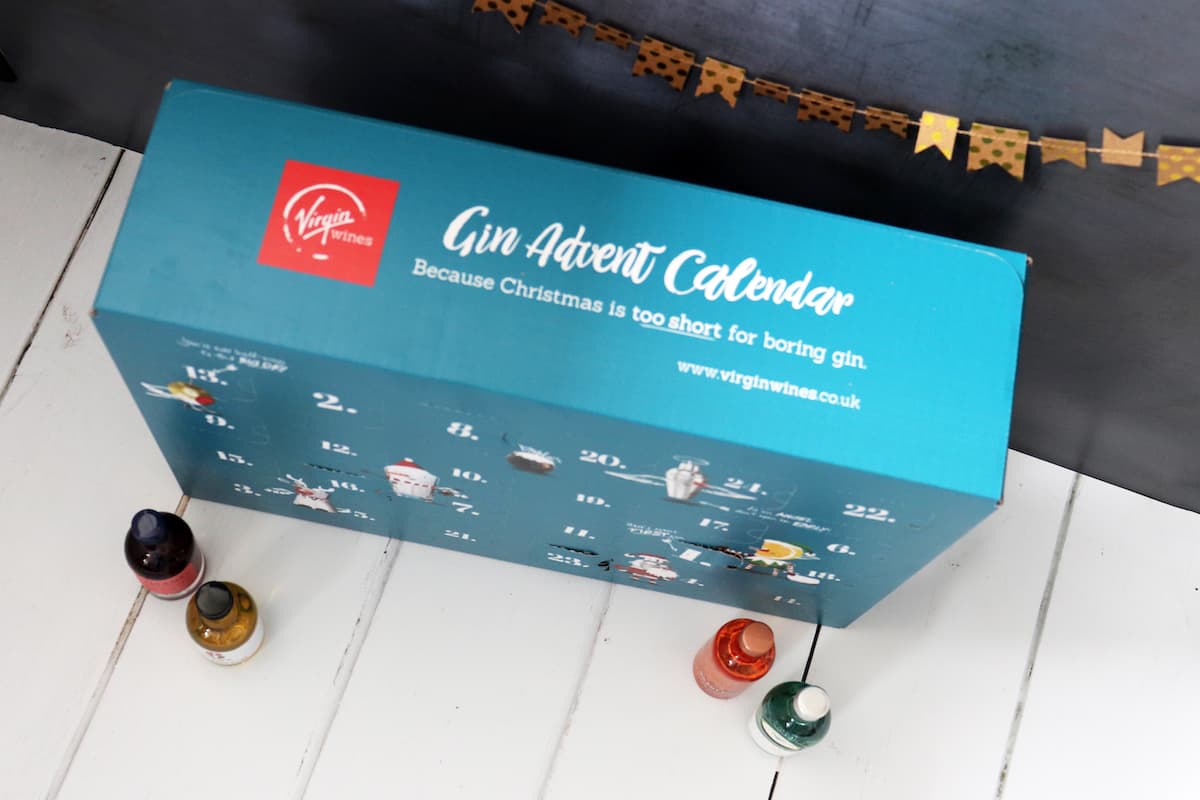 Something practical
It goes without saying that mums always need a calendar and this Disney Family Calendar would make a great gift this year. With colours for up to five family members, there's space to keep on top all the appointments, school commitments and activities that the whole family are doing through the year.
Something to do
It's always nice to give someone a gift of something to enjoy and pass time. One of my favourite recent discoveries is the Echor End of Day Wellness Journal. How often do we lay in bed at the end of the day with a head full of thoughts, life admin or anxieties? The End of Day Journal is a little bit of mindfulness and a great way to finish each day.
Aimed at reducing stress and anxiety, the semi-guided notebook explains the benefits of powerful mindfulness exercises like gratitude, affirmations and reflections with prompts to consider throughout. It would be the perfect bedside companion for anyone this Christmas – and is made from sustainably sourced paper too.
Another great gift for mindfulness is the Affirmation Deck from Mål Paper. This wonderfully compact set of cards each has an affirmation printed on it, giving you a little boost each morning. Practicing affirmations allows you to start your day happier and in a more productive way. They really help to focus on the positive and become more mindful, making them a really thoughtful gift.
Craft activities are always a great gift and Makebox & Co have a fantastic range of one off boxes or a subscription option. This Decoupage Little House In the Woods craft box is just one of their new range of craft gifts for Christmas and it includes everything the recipient needs to make something utterly beautiful for the festive season.
Jigsaw puzzles came into their own over lockdown and now I think they're something that so many people love to do and they have long been one of my favourite screen free ways to pass time. I love finding puzzles that are just a little bit different and this Honored Elders puzzle ticks the box! It features portraits painted by children of people who have had a positive impact in their lives.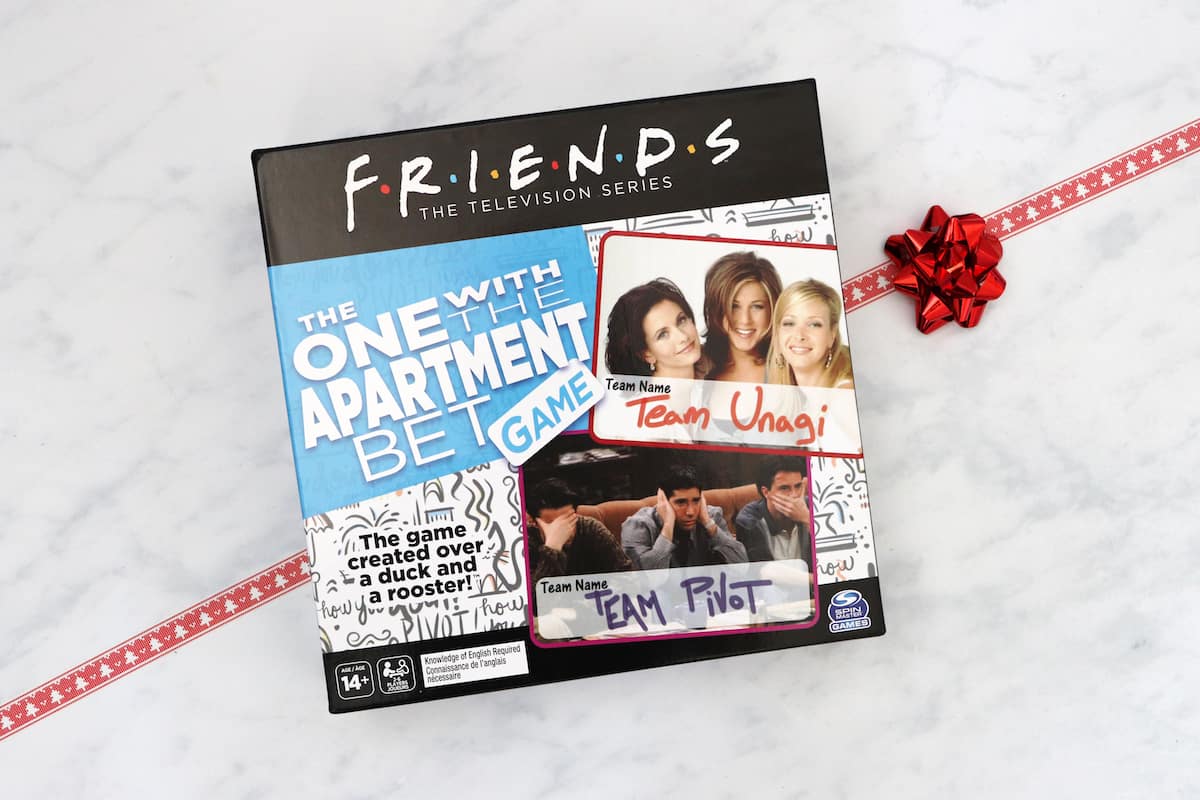 I love games too so I'm always looking for new ones to try. Friends The One with the Apartment Bet Trivia Game is a great option when it comes to gifts for mums this year. Perfect for any Friends fan, this fun and engaging party game is the real game based on the one played in The One with the Embryos episode. With over 200 questions I'm sure even the biggest Friends fan would struggle to know all the answers!
If you're looking for a festive game to gift then The Very Merry Christmas Game could be just the thing. It's a family game of presents, crackers Christmas songs and even sprouts! Players move around the board collecting presents to put in their stocking or to gift to other players – or take gifts from other players when you pull a cracker. The player with the best presents at the end of the game is the winner. It really is all the joy of Christmas in one box.
Something indulgent
It's always nice to get your mum something indulgent that she can really enjoy and that shows how much you love and appreciate her. One of my favourite things to gift is Afternoon Tea for Two – and Find Me a Gift have a fantastic experience voucher so your mum can pick the perfect tea for her – and choose who to take with her too! It's an experience your mum won't forget and with over 150 locations to choose from she'll find one just right for her.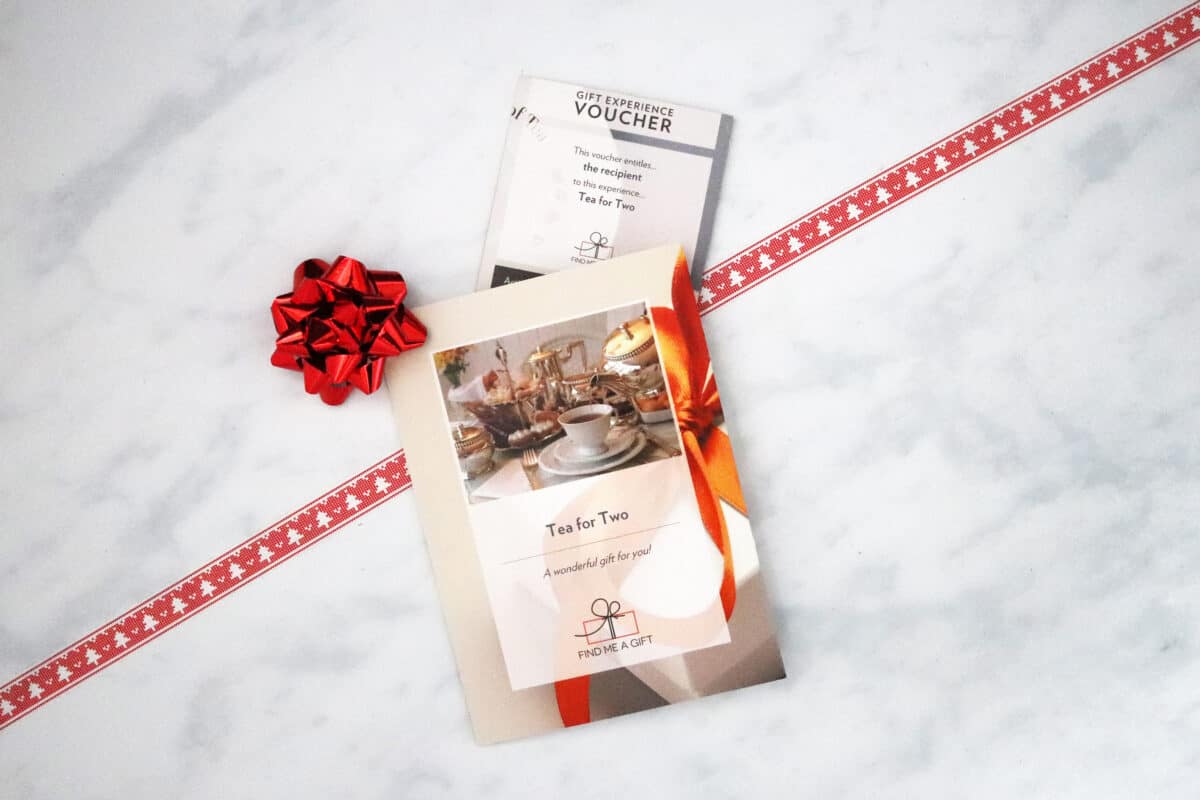 Something different
For something a little different, Box42 would make a great gift for anyone this year. They create home date night boxes, giving couples fantastic experiences to enjoy at home. Each box is filled with fun and quirky ideas, creating a completely immersive and memorable evening for any couple. A great gift for anyone who finds it hard to go out for dates and spend quality time together, or just something that little bit different – a date box would be a great gift this year.
One of their latest boxes is Journey on the Orient Express – such a fantastic theme for a date night! It transports you to a train ride with the 1920s high-society where you spend your travels playing games, crafting and drinking cocktails as the beautiful scenery flashes by. The box contains everything you need for the date and it even has an optional 2-course dinner menu and cocktail recipe, a Spotify playlist and extra online content and post-date suggestions too. Box42 really have thought of everything. You can see the full range here.
I hope that's given you some inspiration for the mother figures in your life this year – or just a treat for yourself. With just a few weeks until the big day there hasn't been a better time to order your gifts online. When the time comes, have a lovely Christmas too.