Last year we started a few traditions. The first one was our December box, a hamper that we would use to bring our all the Christmas movies and books ready for Christmas. We'd then use the empty hamper for our Christmas Eve Box.
Our Christmas Eve traditions started long ago. For us, the house has to be really clean and tidy on Christmas Eve – otherwise Santa won't come! We then all have new Christmas PJs and spend Christmas eve evening watching Christmas movies, our Portable North Pole videos and drinking hot chocolate. It's without a doubt one of my favourite times of the year.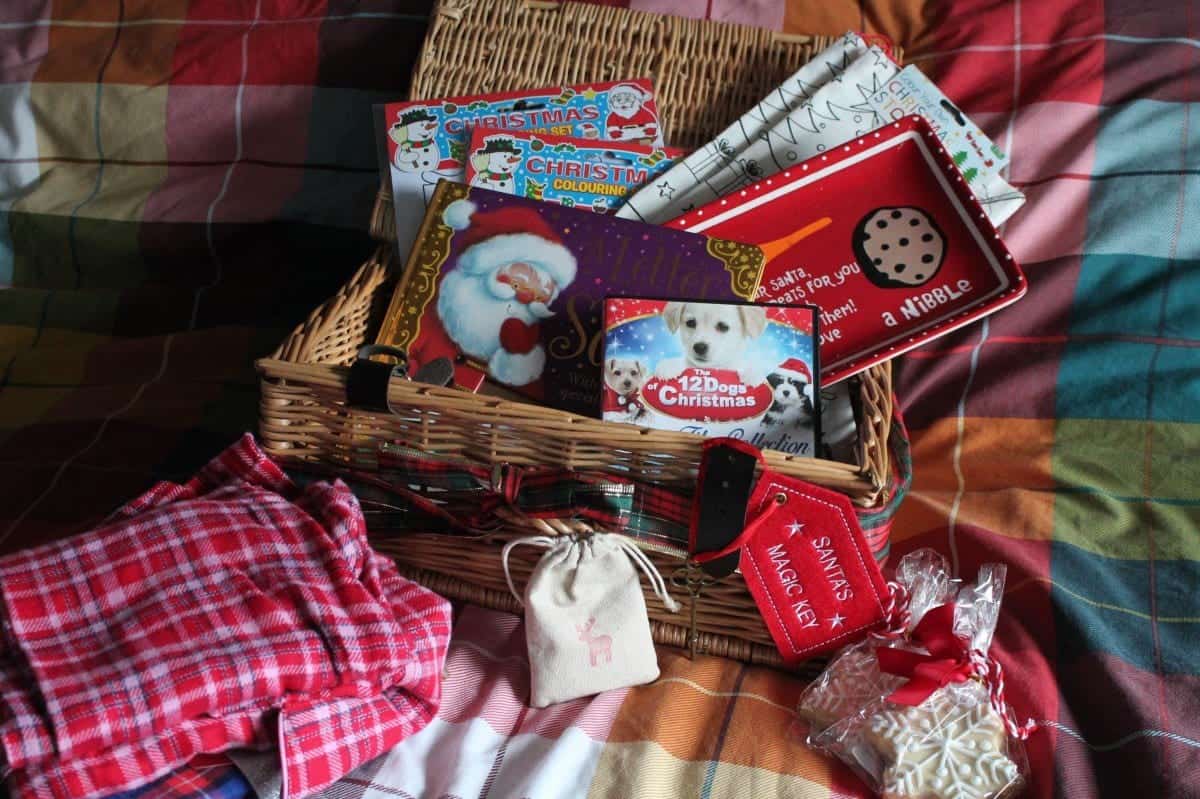 So our Christmas Eve box includes new PJs for the kids as well as a new Christmas movie and book and then a few Christmas themed activities to do through the day. To go with our hot chocolate in the evening there's a lovely sweet treat and then there are the things that make the Christmas magic happen – Santa's Magic Key, Reindeer Food and a special plate to leave mince pies and milk out for Santa – not forgetting a carrot for Rudolph.
I love Christmas and really like having these family traditions. My whole year works around to the magic of Christmas and I will never tire of this Christmas Eve tradition – there is something special about snuggling as a family on the sofa for the last hours of Christmas Eve, watching Christmas TV and then getting snacks ready for Santa before the children go to bed. I cannot wait.