Disclosure: The products featured were sent for inclusion in this gift guide however all opinions are my own.
Oh I love gin. I have written so many times about my love of gin, how it's my drink of choice and how I am always searching for new types of gin to try. But, I also know a lot of other people who love gin so I thought it would be good to put together a gift guide of gin inspired gifts to give you some inspiration for Christmas.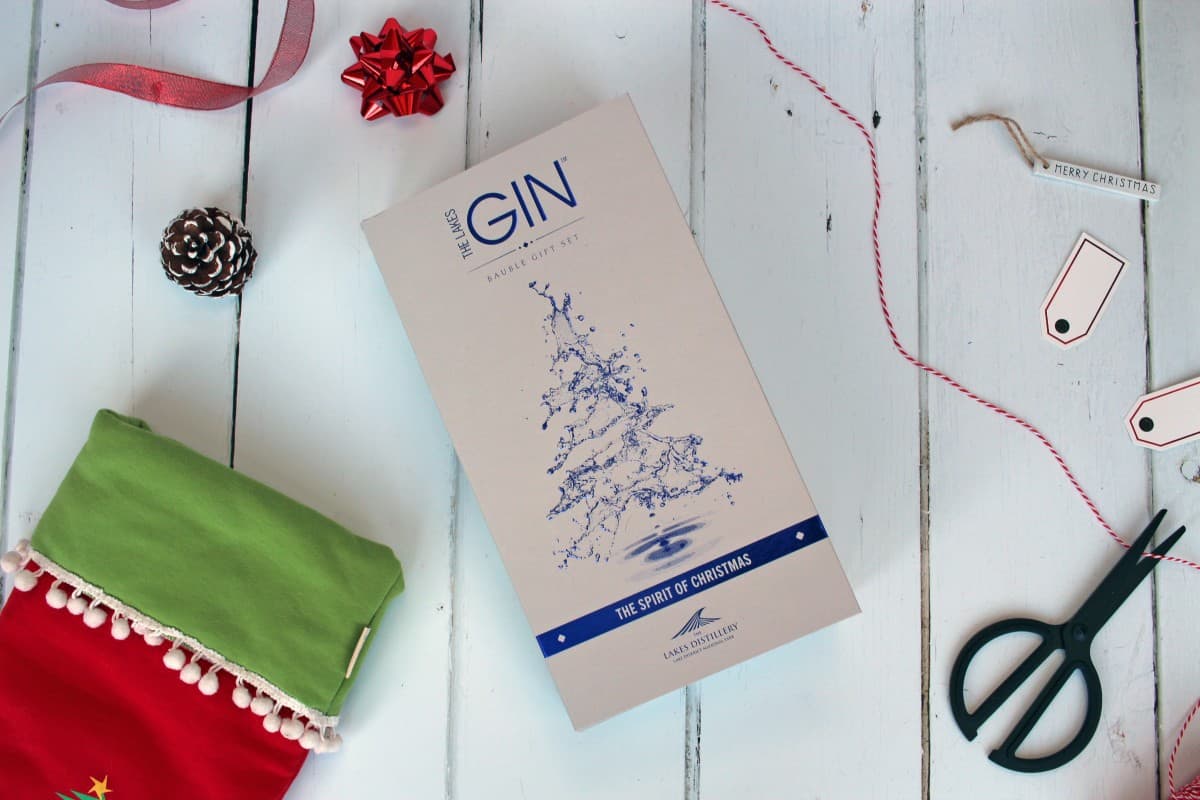 One of my favourite finds this year has been gin baubles. I actually loved these so much that I featured them in my edible Christmas decorations gift guide too. But, they are so much more than just a decoration and with three different types of gin filling six baubles they would be a wonderful gift for any gin lover.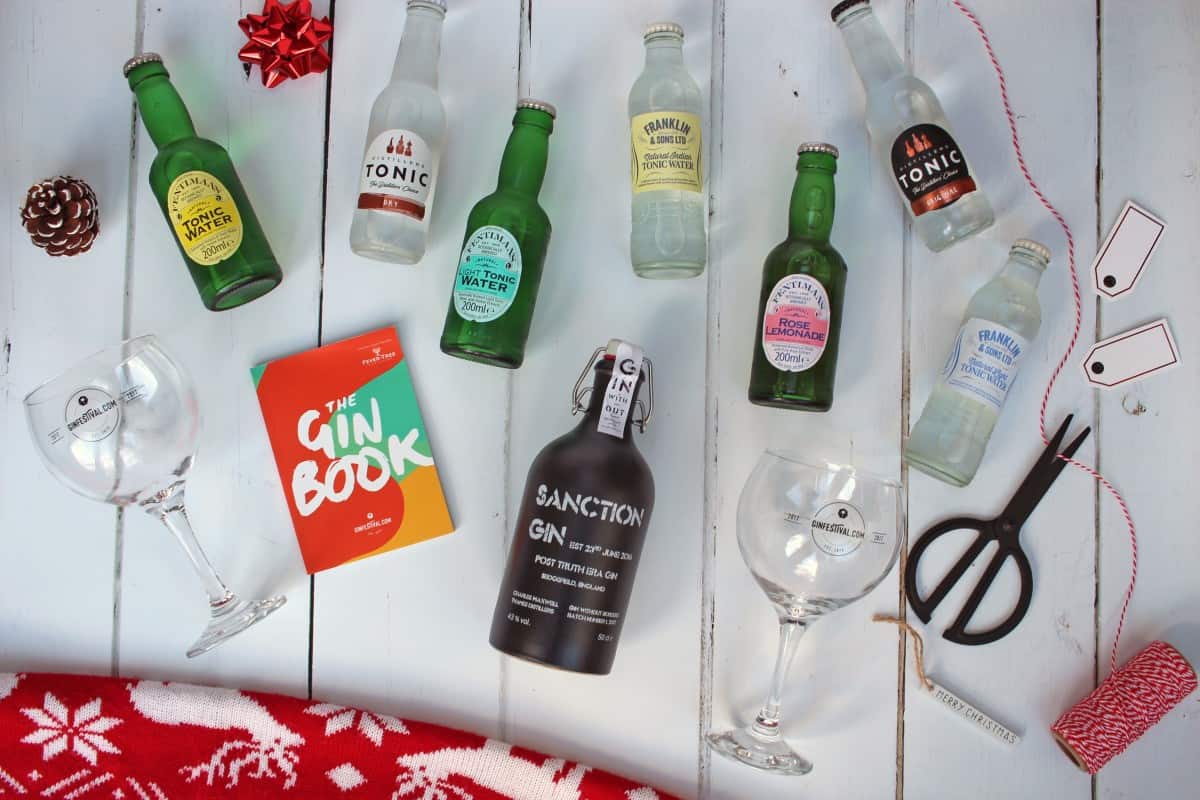 I have been a fan of Gin Festival for a long time and they used to do the Gin Explorer subscription box which was always a great gift option – as well as a treat for Dave and I. But, now they have Gin Festival in a Box which, as a gin lover, is top of my Christmas list.
Gin Festival in a Box is a full size bottle of gin, two balloon glasses and a selection of mixers as well as a little guide to learn more about gin. The set is fantastic to discover a new gin and enjoy it over the course of a weekend or two and would be a great gift for a couple. There are different boxes depending on the recipient and your budget with the one pictured being a Cosy Nights In box.
There are so many gin themed gifts around and you can't really beat a Gin & Tonic Infusion Set. It's a great way of adding a new twist to any G&T and helping a gin drinker try something new. With Rose Petals, Timut Pepper, Star Anise and Cardamom it will bring a new taste sensation to any gin fan.
Another practical gift for any gin lover would be a Gin Cocktail Recipe Glass. Sometimes it's easy to just go for a Gin and Tonic but there are so many other amazing gin based drinks just a mixer or two away and this glass would be the perfect inspiration to widen any gin fan's cocktail repertoire!
Speaking of mixers, Sekforde have a whole range of botanical mixers created to suit different spirits. Sekforde's Bespoke Botanical Mixer for Gin is made of english garden botanicals with a hint of Raspberry and compliments gin perfectly.
For the gin fan with a sweet tooth, Choc on Choc have so many gin gifts and the There's Gin in My Teapot Chocolate Tea Party Set is the perfect gin related gift. The set is made up of four different beautifully crafted chocolate creations – a teapot, cup and saucer, milk jug and gin bottle all in a gift box. They are a great mix of milk, dark and white chocolate and the gin bottle actually tastes of gin. If you know someone who loves gin and loves chocolate they will love this.
For a slightly less sweet tooth, Gin Marshmallows may be a great choice. London Gin & Elderflower Marshmallows would be the perfect afternoon tea accompaniment, a lovely sweet treat with all those lovely gin flavours.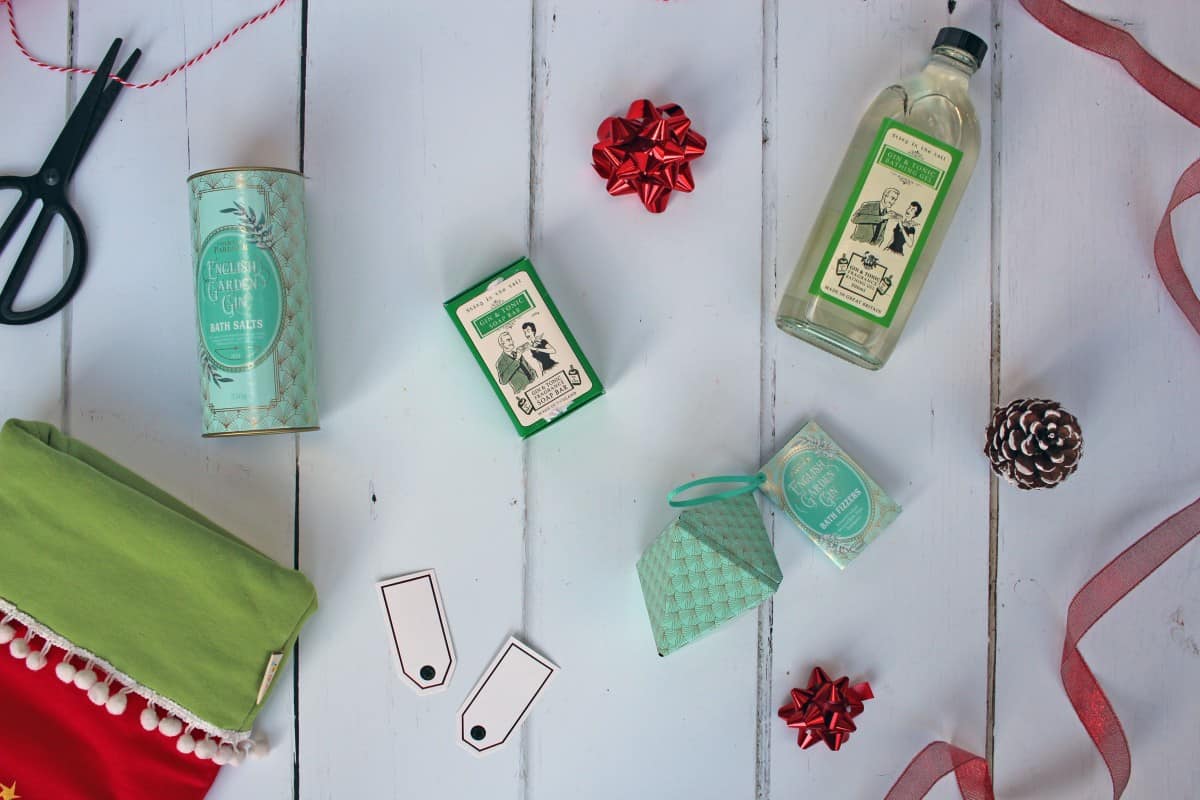 As well as gin confectionery you can now get a whole range of gin bath and body products. Prezzybox stock a great variety including Gin Soap and Gin Bathing Gel. Both smell so perfectly of gin and look like such grown up products – the perfect gin gifts for any age gin lover.
Home Bargains also have a great range of gin products including Bath Salts and Bath Fizzers. They look a lot more expensive than they are and would make a great gift or stocking filler.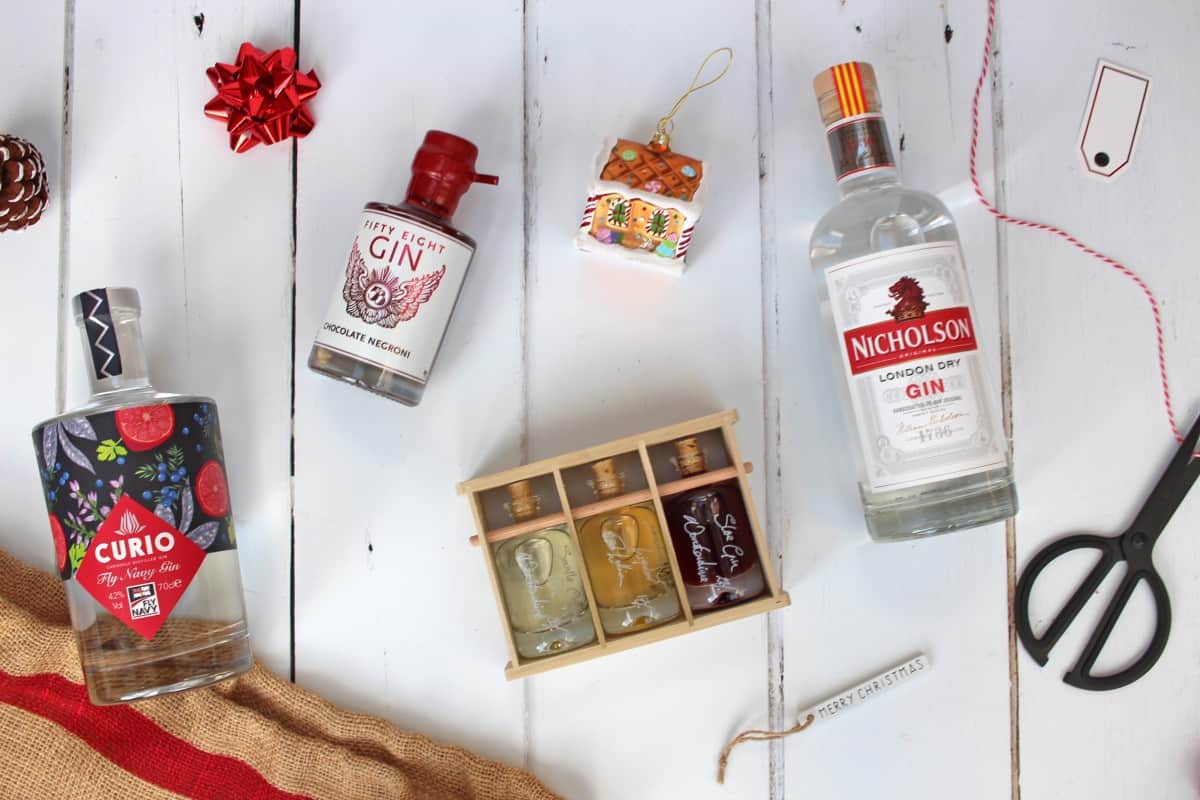 Really though you can't go wrong with a bottle of gin – or three! Curio's Fly Navy Gin launched in September and includes natural botanicals like wild Cornish heather, Sansho Peppers and Madagascan vanilla. But, what I love about this gin is that the launch of Fly Navy Gin marks the centenary of landing the first aircraft on a moving ship at sea and a donation from the sale of each bottle goes to Navy Wings, keeping heritage Naval aircraft in the skies.
Nicholson London Dry Gin is another new favourite of ours. It is one of London's oldest gin brands and was re-launched this year. It combines ten botanicals and gives a substantial, complex and classic dry gin profile. This is a timeless drink that can be enjoyed with any mixer and at any time of the year.
For something completely different, 58Gin's Chocolate Negroni would be a complete sense explosion for any gin fan. It's a classic cocktail with an indulgent twist made with cacao nibs which are blended to perfection with 58 Gin, Sweet Vermouth and Campari. We will be enjoying it over the festive season poured over ice with an orange slice. Chocolate orange in a glass!
Saving the best until last, a beautiful gift rack from Demijohn would be a wonderful gift for any gin fan. With three types of gin in a well made Poplar wood rack, each with a cork stopper, it's a set which calls out for gifting. The Mini Gin Rack includes Gooseberry Gin Liqueur, marmalady Seville Orange Gin and traditional Sloe Gin. This would be an amazing gift for any gin enthusiast.
A great value gin gift set would be this Sipsmith one from 31Dover. It's just £10, has three great gins in it – London Dry Gin, London Cup and Sloe Gin – and it such a great price that it could even be the perfect stocking filler.
I love gin and any of the above gifts would be things I would love to find under the tree this year – and things I would love to gift as well. If you have a gin fan in your life then I hope this has given you some inspiration.
If you have any other gin gift ideas please let me know in the comments – you can never have too much inspiration!