*This is a paid post
Any reader will know how much we love Christmas and by this point in December our home is full of festive cheer. We usually put our tree up at the start of December and have a whole month surrounded by as many Christmas decorations as possible. This year we've spent the last couple of weeks getting the house ready for Christmas and shopping for the last bits and pieces at The Square in Camberley.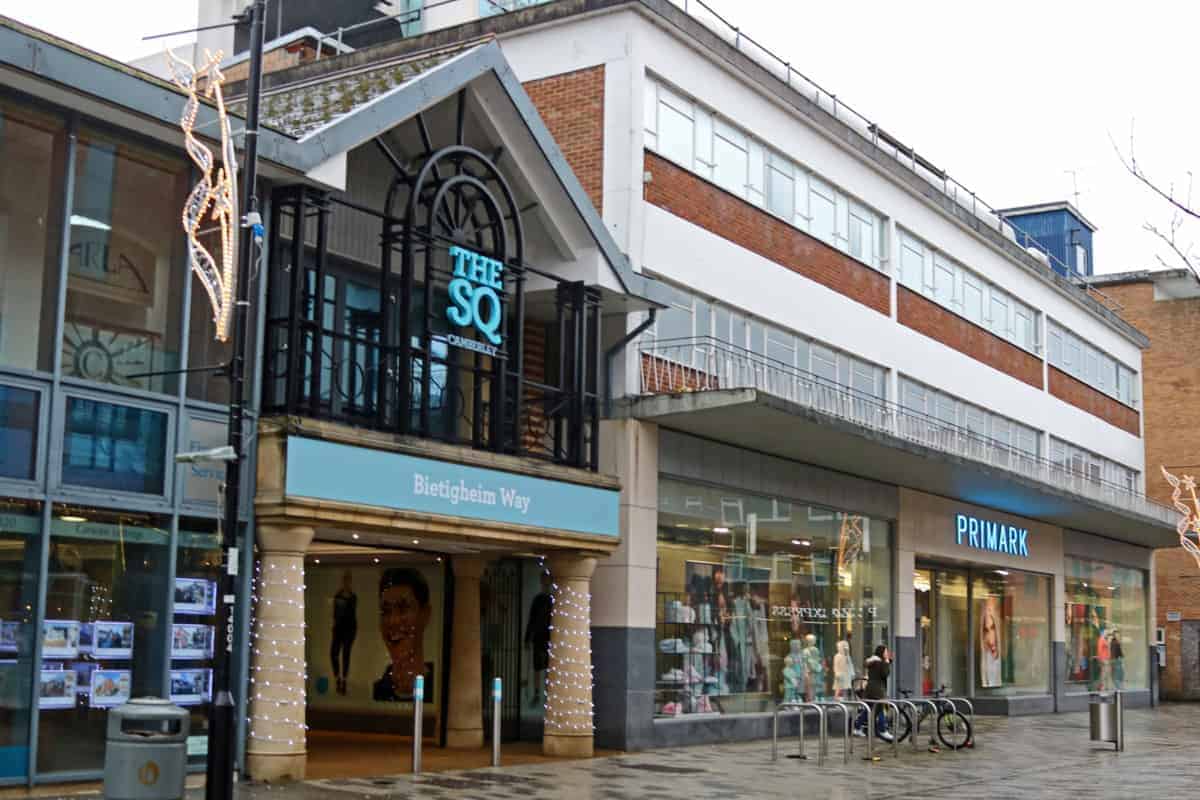 The Square, Camberley is on our doorstep and is such a convenient place to shop through the year – especially at this time of year when you're hunting for festive homeware. The Square has so many places to shop for homely things at this time of year – Primark with so many baubles, throws and mugs, Julian Charles for festive bedding, tea towels, table linens and candles, House of Fraser for crackers and tableware and Surrey Home and Gifts for quirky signs, candle holders and something a little bit different to the high street.
We bought our Christmas tree from Argos a few years ago and it's still going strong. 6ft, pre-lit and wonderfully bushy, it has pride of place in our home year after year. Most of our decorations originally came from Argos too as I loved their decoration multipacks that would fill the bulk of the tree and give the tree a nice colour theme too all for really affordable prices and with so many special offers as well.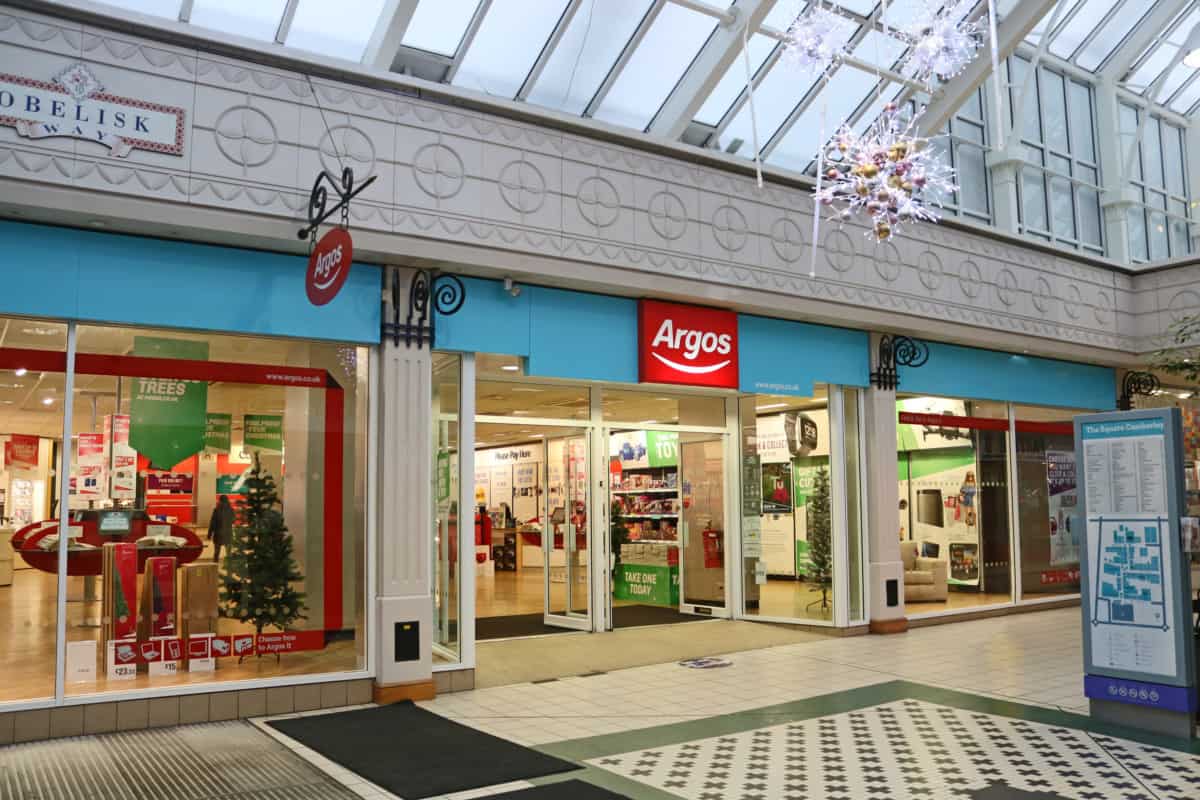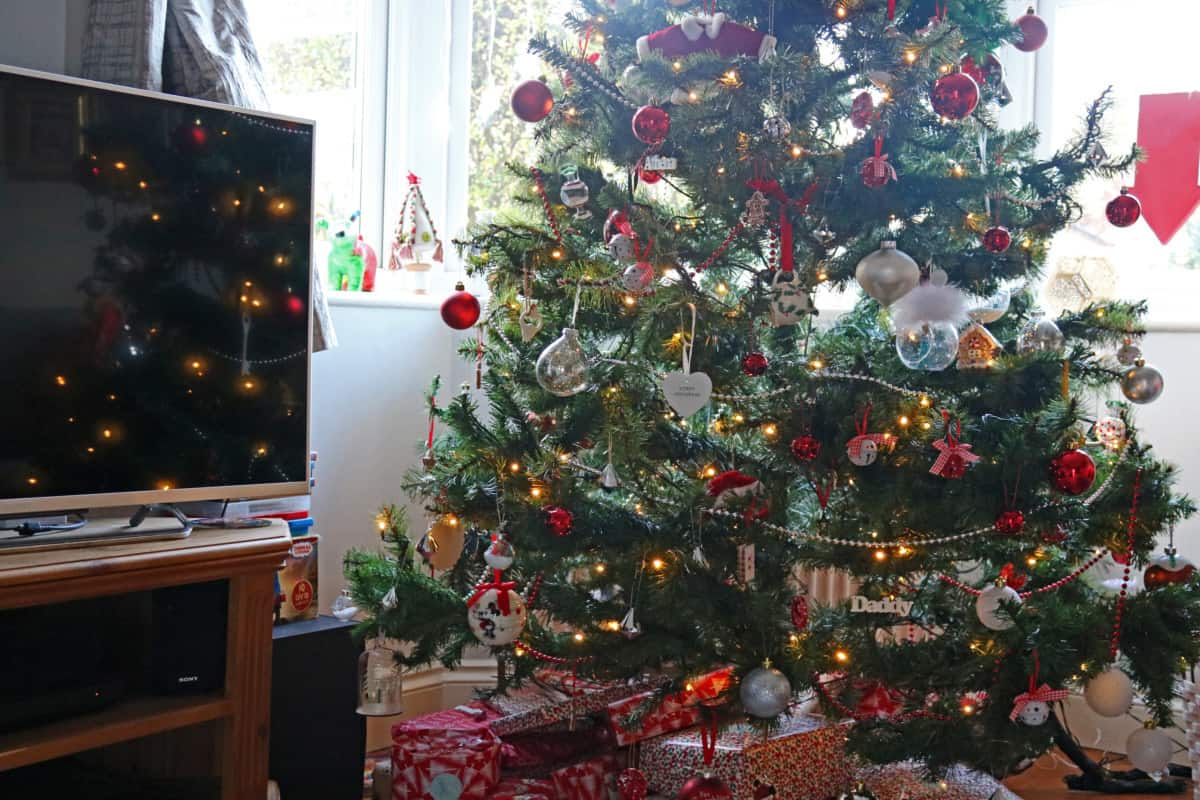 Each year we buy a few new decorations for the tree and I always love the individual decorations from Wilko. Their Christmas department is lovely for a wander and I know whenever I visit at this time of year I will buy a decoration or two – as well as wrapping paper, gift bags, ribbon and all those other festive essentials.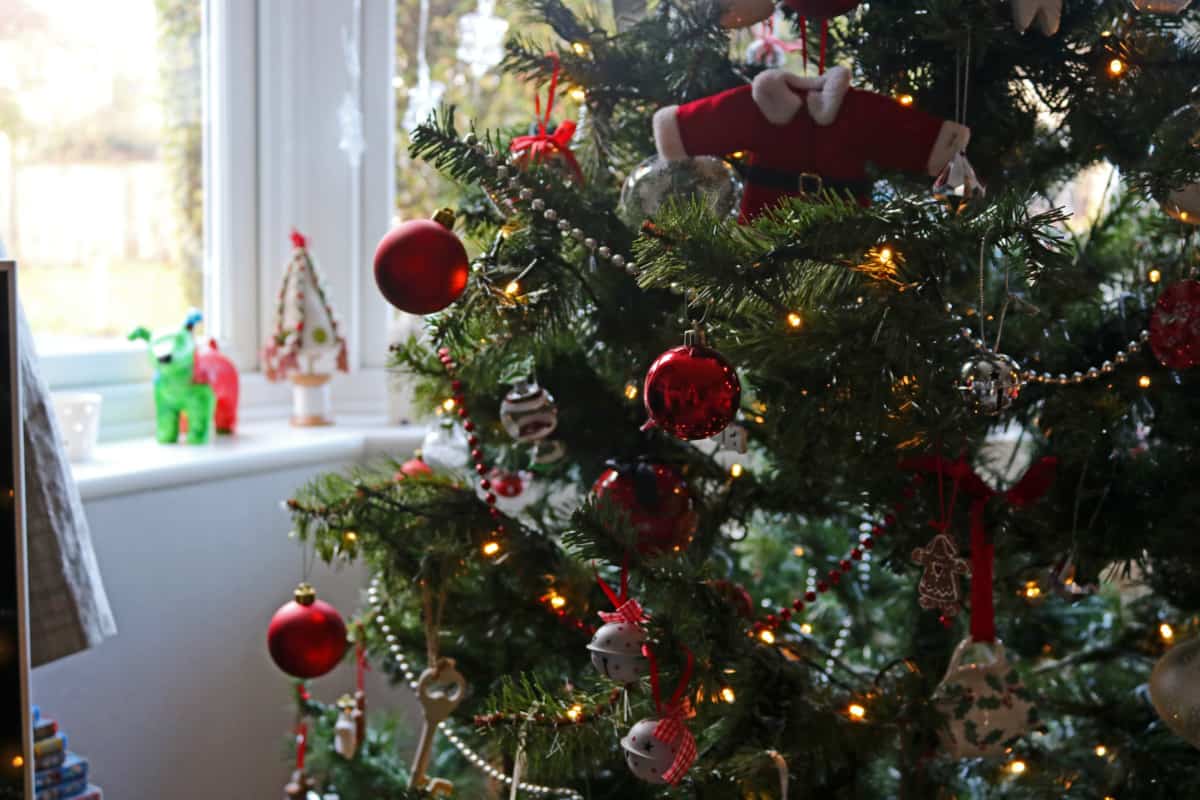 Somewhere else we always shop for festive lights, wreaths, garlands and any extra trees we may need – for the children's rooms or tabletop ones around the house – is Robert Dyas. They have a really great variety of festive homeware and with nationwide click and collect too they couldn't be any more convenient.
Robert Dyas also have all the hooks, spare bulbs and storage boxes you will ever need for the festive season – taking care of all the practical things as well as the pretty festiveness that everyone always looks for first. I always find Robert Dyas to be a bit of a hidden gem, with something to help in every situation.
At Christmas, as well as decorating the house, we also spend time creating the perfect table setting for Christmas day and other family meals throughout the festive season. We've bought baubles to make table place markers from Wilko as well as co-ordinating crackers and charger plates – they have such a great range of copper homeware at the moment that is just so beautiful at this time of year.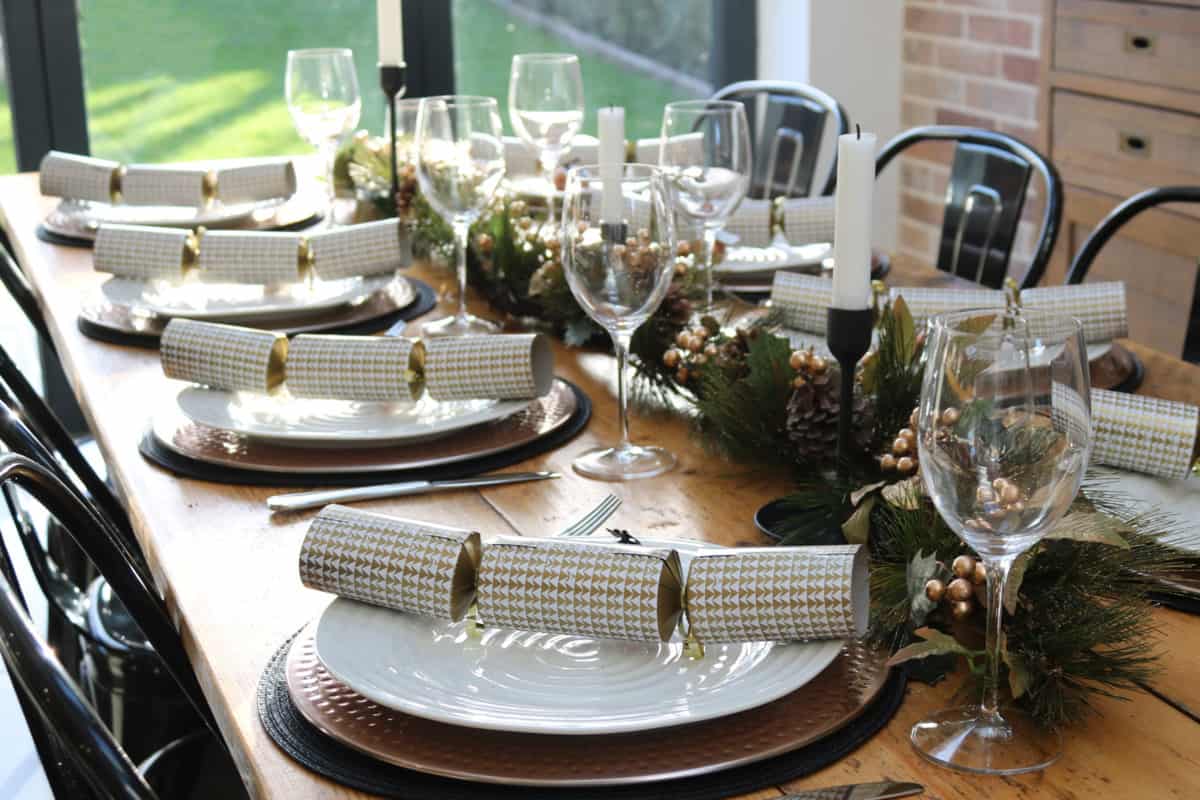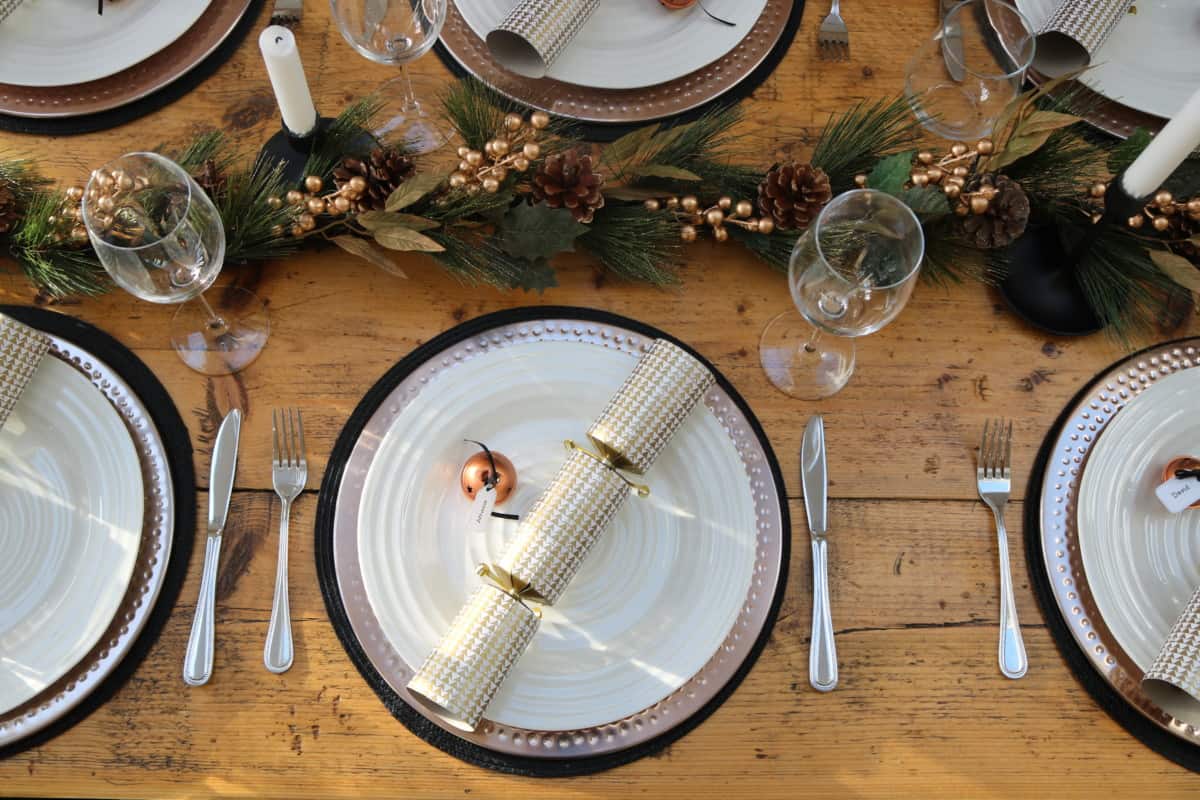 Candles, cutlery, dinnerware and glasses finish the table setting and it really has made me so excited for Christmas. I can't wait for us all to sit around the table, pull crackers, wear brightly coloured hats and enjoy Christmas dinner together. Our home is definitely ready for the festive season and if there's anything else we need over the next couple of weeks we'll be heading to The Square to get it.
If you're looking to give your home an extra dose of festive cheer why not visit The Square too? There's plenty of parking and great public transport links – not to mention the number of cafes and restaurants perfect to break up any shopping trip. One thing's for sure, we're all going to love preparing for Christmas this year. What's next on your festive to-do list?