*This is a paid post
The children love getting new clothes and as a parent I really like them having clothes that are a little bit different to the High Street or popular online stores. LP and Little Man were sent some new clothing from a wholesale children's clothing website – Kimi Dog and they couldn't wait to try them on.
Kimi Dog has clothes that are so different to anything I've seen before in both classic and traditional or more modern styles. Little Man was sent a shirt that would be perfect for an occasion. With cuffed sleeves and buttons down the front it would be great for a wedding, a nice meal out or a party.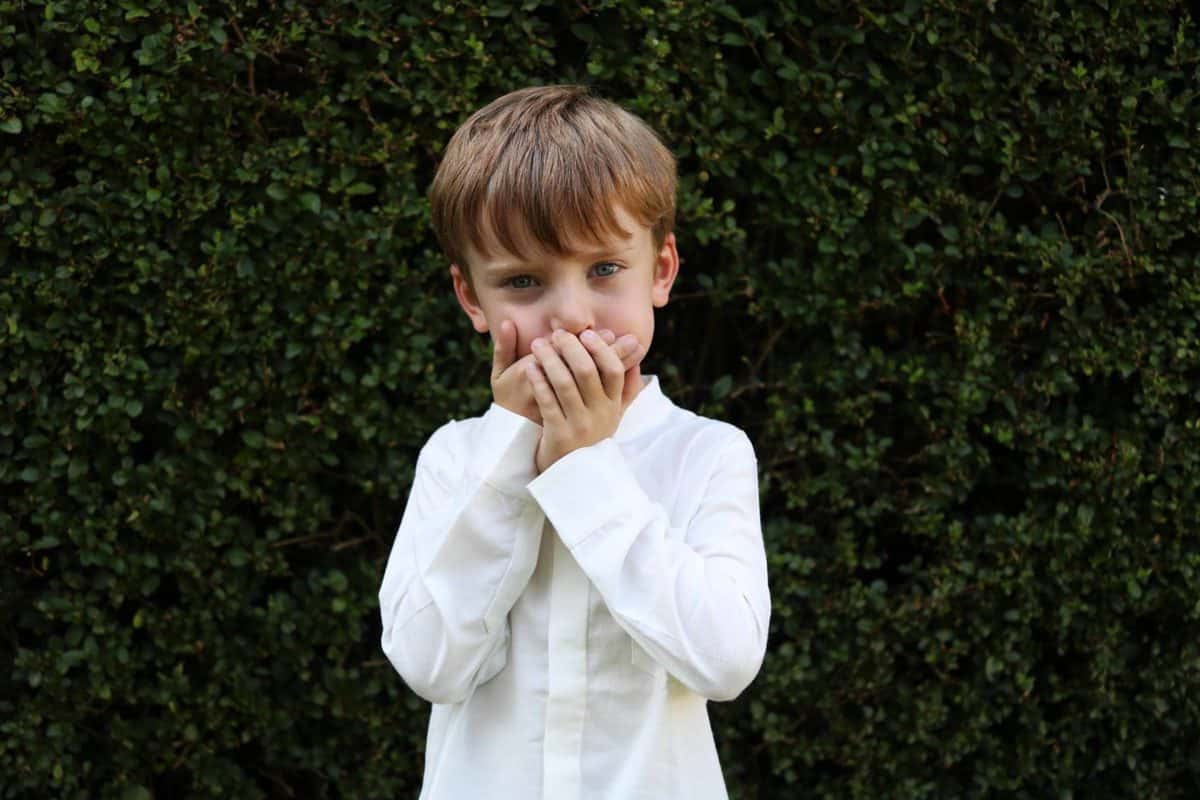 The shirt would look lovely with smart jeans or trousers and could work well with braces too. The sleeves could be rolled up on a warmer day and a button left undone to give it a more casual feel. It's a lovely classic style in a really nice material that would suit any child.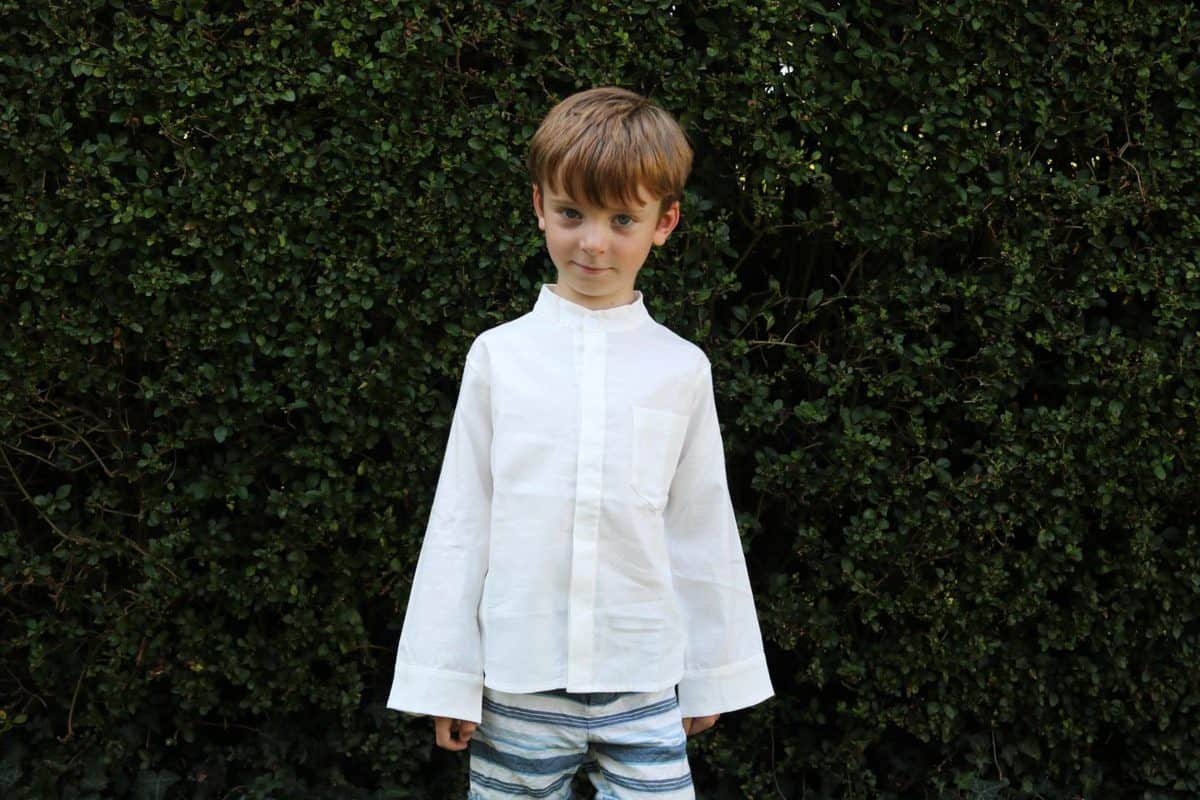 He was also sent a t-shirt with a monkey print on it that he really loved. There's something about cartoon monkeys that children really like and the t-shirt material was soft and comfortable for him too. I know this is a top he'll be wearing a lot over the coming months and I'd go as far as to say it's his new favourite.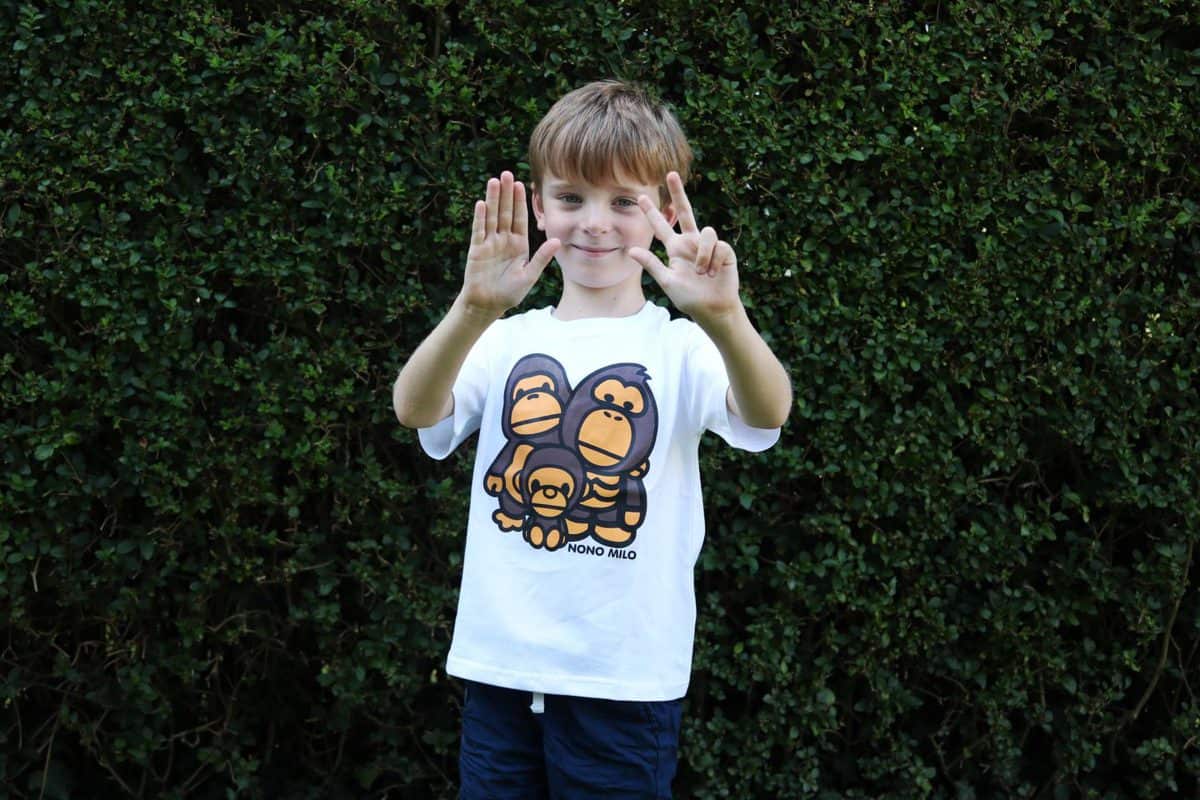 Another t-shirt he was sent had a Me slogan on the front, and a Look At Me slogan on the back along with a cartoon face. Little Man hasn't had many clothes with things on the back before so he loved the novelty of this and the idea that people would look at him wherever he went!
LP was sent some beautiful classic dresses from Kimi Dog which she loved instantly. The first was blue tartan with long sleeves and lace detailing at the neck. It had buttons at the back and fit really well. She said it would be really nice for a party or with tights and boots over the autumn and winter months.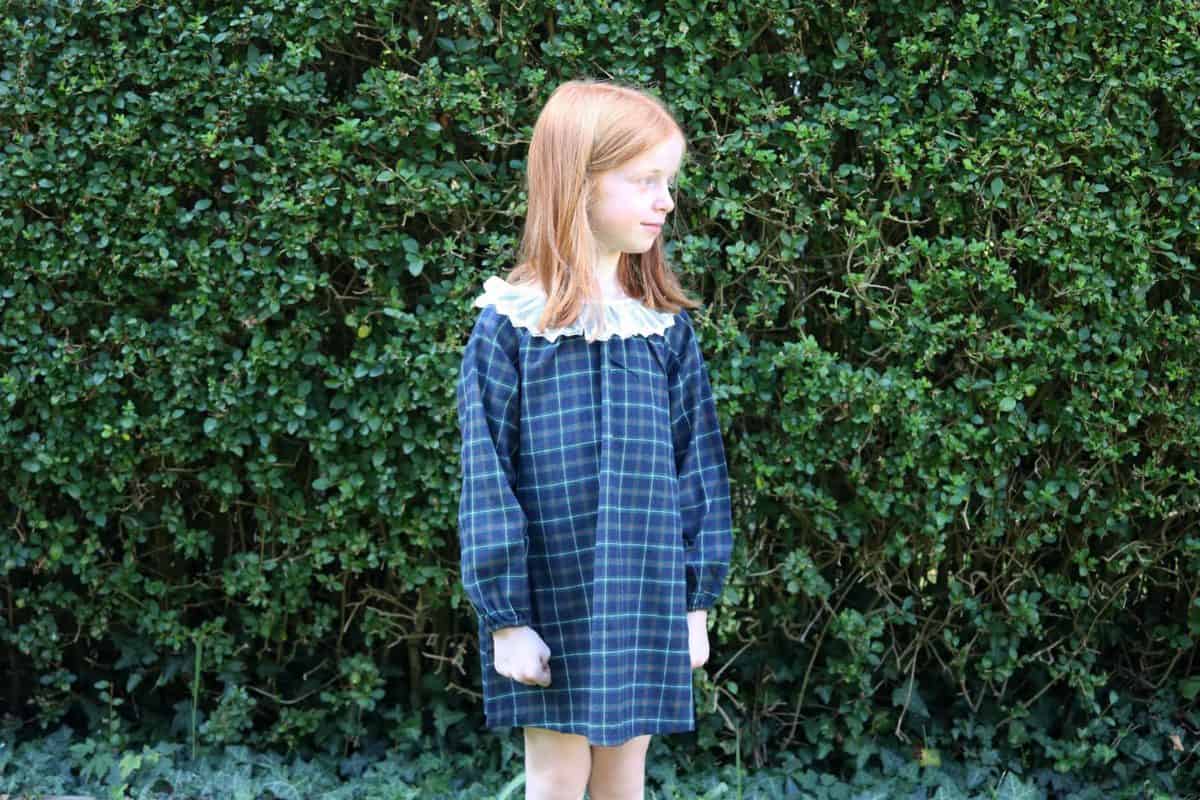 The other dress she was sent was a beautiful red tartan with a Peter Pan collar, silver crown detailing on each side and a really lovely shape to it. She said she would love to wear it at Christmas but I think it will get so much wear before then too!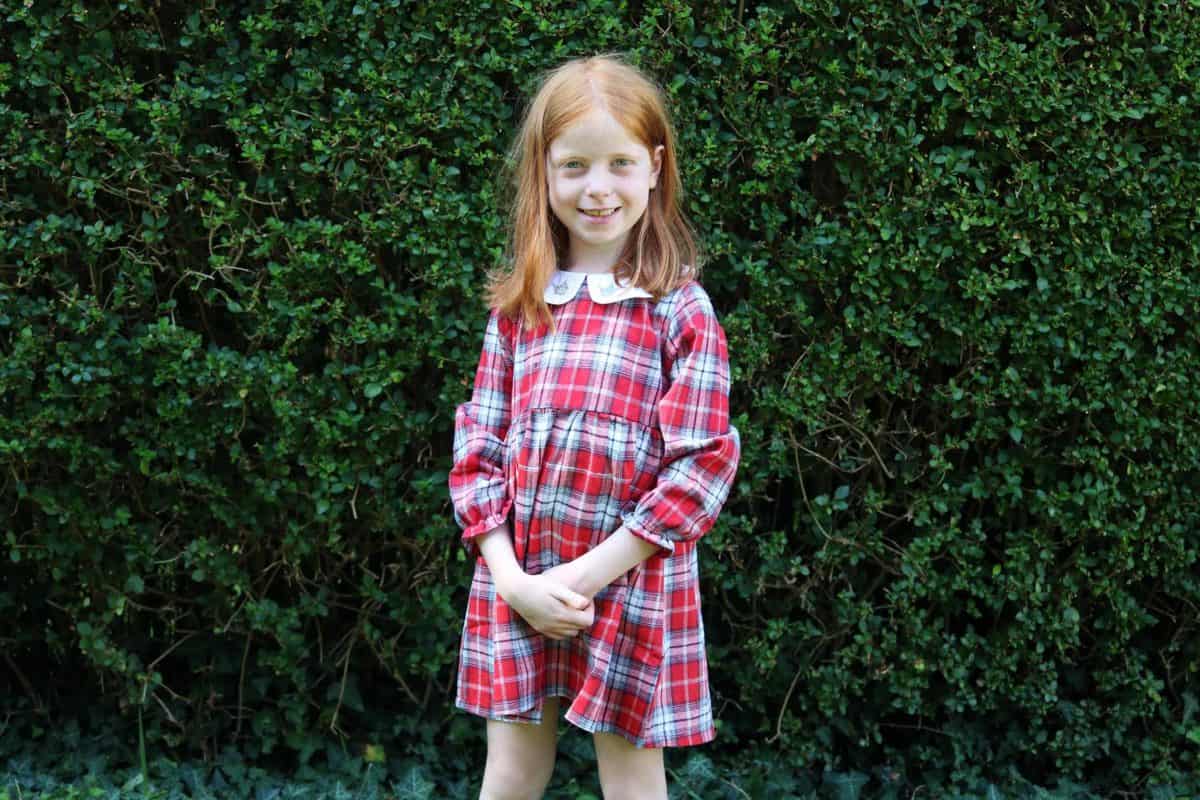 LP was also sent a pretty blouse with motifs up the front. The panel with motifs on covers the buttons and it had frills around the collar and at the cuffs too. It's so different to anything else LP wears.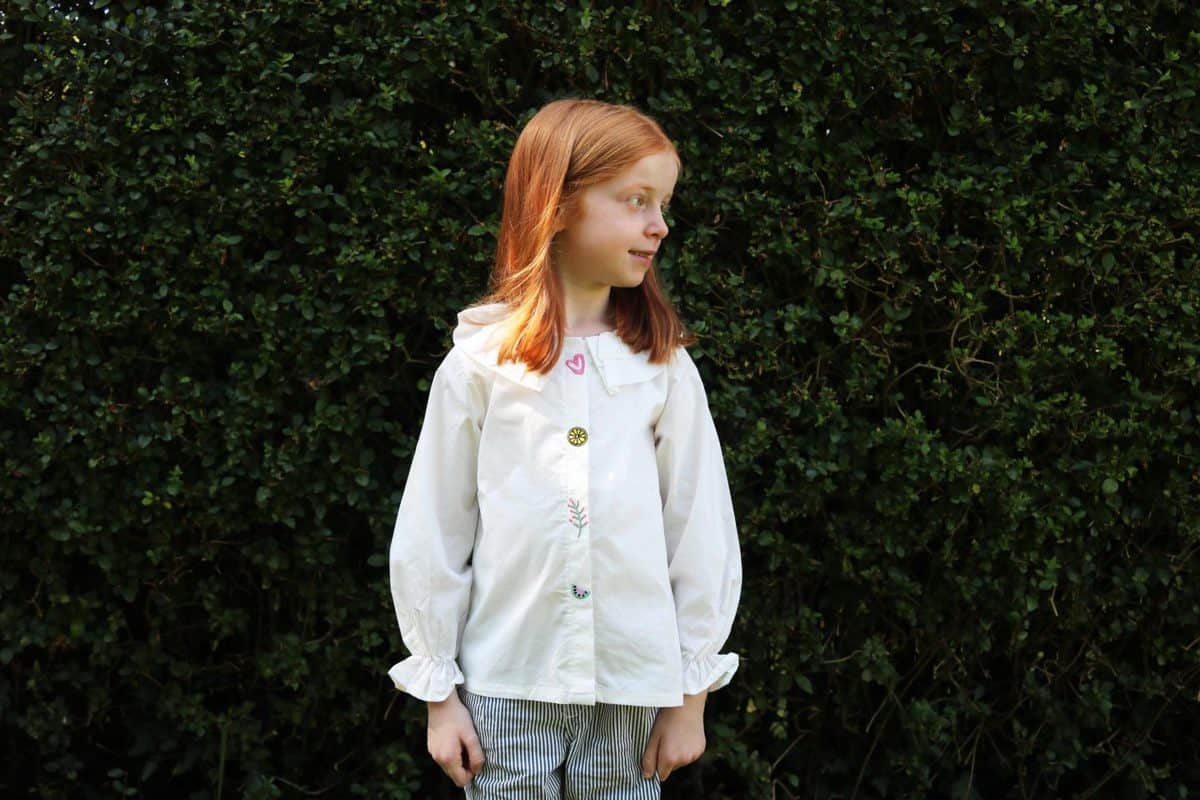 LP and Little Man loved their Kimi Dog clothing items and I know they'll be wardrobe staples for them both. They are well made from quality materials, they wash well and are true to size too. You can find out more about Kimi Dog wholesale children's clothing over on their website.