Disclosure: We were invited to see this show for the purpose of this post however all opinions are my own.
Last night we were invited to Camberley Theatre to see this year's pantomime – Beauty and the Beast. We love going to Camberley Theatre. Not only is it our local theatre but it's cosy, friendly and they always put on a good show.
Beauty and the Beast at Camberley Theatre
Beauty and the Beast is true to the classic story but, in true Camberley Theatre style, there are a few variations! Instead of Belle having a father who gets imprisoned in the castle, she has a sister, Bobbie, who has come straight from the circus!
There are no dancing teacups or enchanted clocks in this show – but there are other fabulous characters who help to make it a couple of hours of fantastic entertainment rather than simply trying to replicate a Disney movie on stage.
Belle, played by Francesca McKean, is sweet and beautiful, with an amazing voice. She's a great actor and really takes control of the stage. Her relationship with Beast, played by Henry Shine is lovely to see grow throughout the performance and their duets were some of our favourite songs in the show.
Beau is a great alternative to the Gaston character. Played by Cal Plant, he is so full of himself and thinks he's the absolute bee's knees. He's such a lovable character and not really the usual nasty rogue from previous Beauty and the Beast productions. He made us laugh throughout.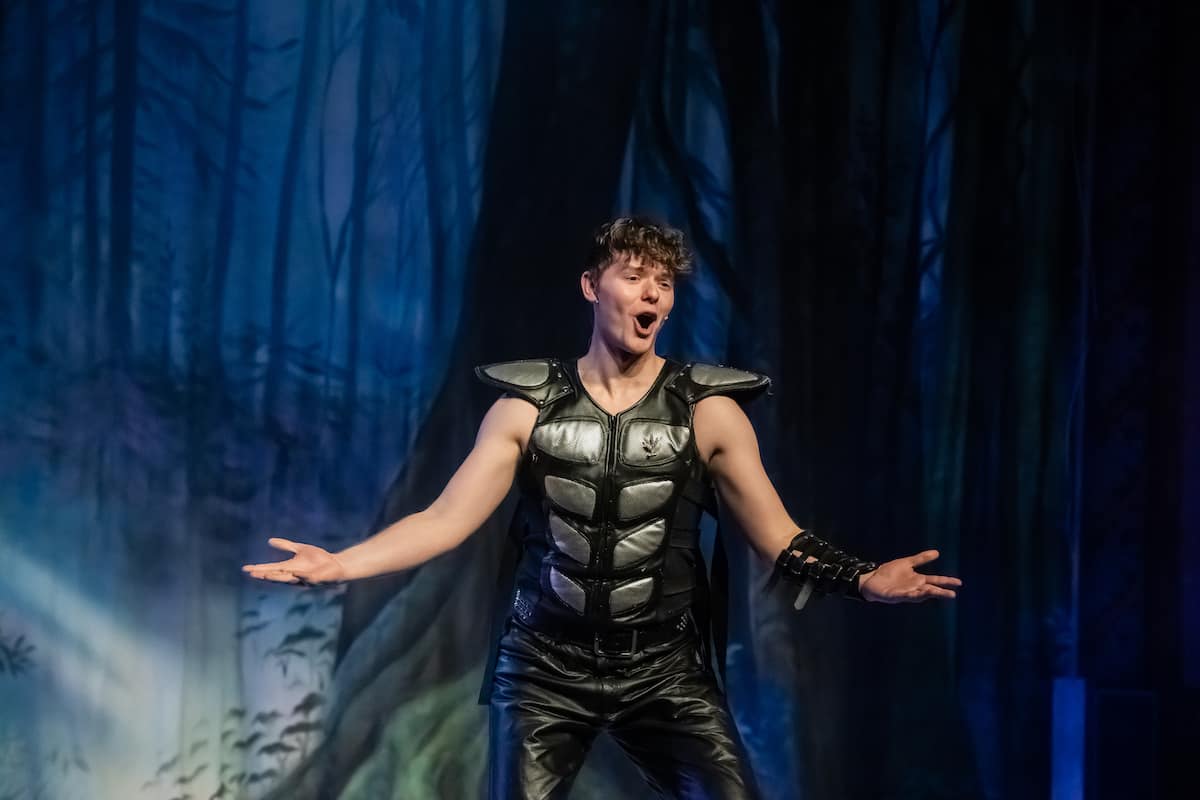 We loved Dame Stella Artois played by Matt Ian Kelly and have seen him in a few shows over the years – he never disappoints. His acting, costumes and jokes are first class and we really enjoyed his performance this year.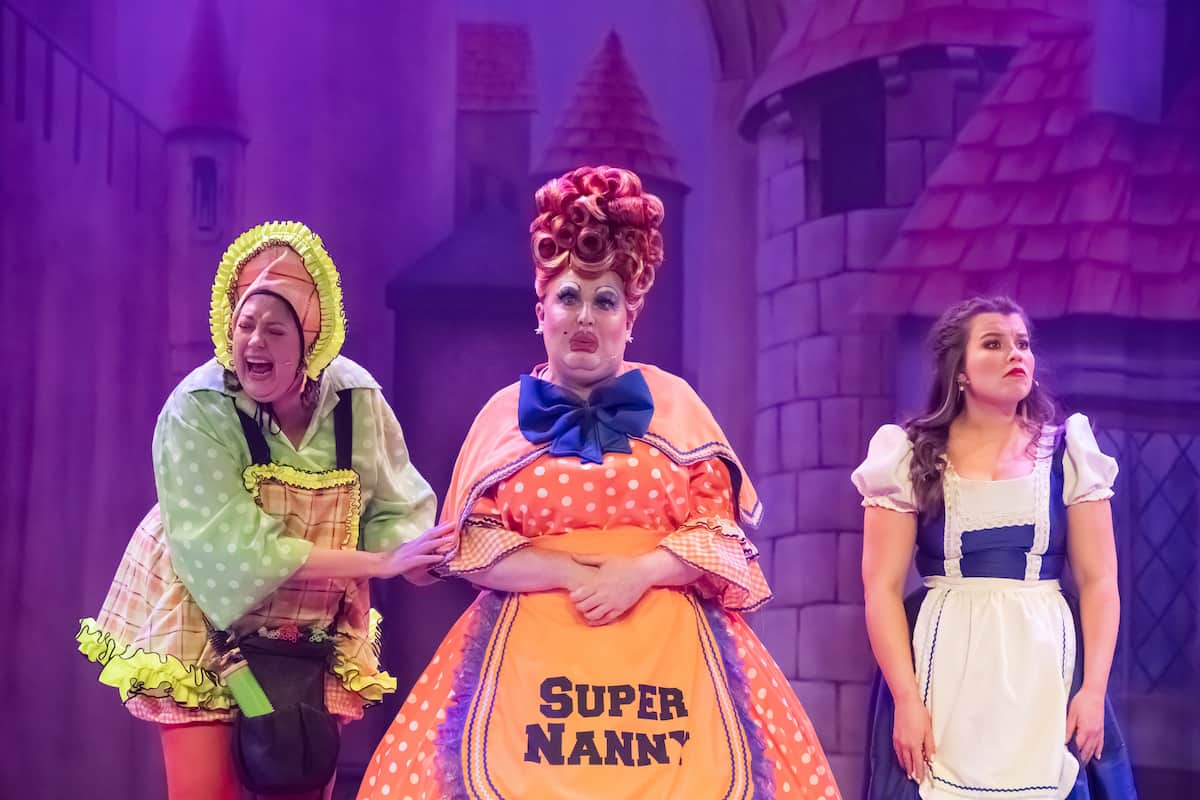 However, we all agreed that our favourite character was Bobbie. From the minute she roller skated onto the stage we were hooked. Funny, engaging and never taking herself seriously, she is such a fantastic character and one that constantly entertained us.
We've never seen a pantomime that managed to feature, quite naturally, balloon modelling, plate spinning, juggling and the 12 days of Christmas song – but, somehow, Camberley Theatre managed it.
It was different to anything we have ever seen – despite being such a classic show – and the whole cast pulled it off perfectly. Camberley Theatre set out to entertain and they did it with bells on.
Blossom and Bud, played by Director Suzie Budd and Choreographer Thomas Andrew Smith, not only look after the symbolic rose in the show but help to narrate too.
They are fun and quirky characters – northern Blossom and French Bud make a funny and entertaining pairing, especially with the dubious French accent! They pop up throughout the show, adding snippets of wisdom, a dose of magic and even getting the audience to sing Twinkle Twinkle at one point!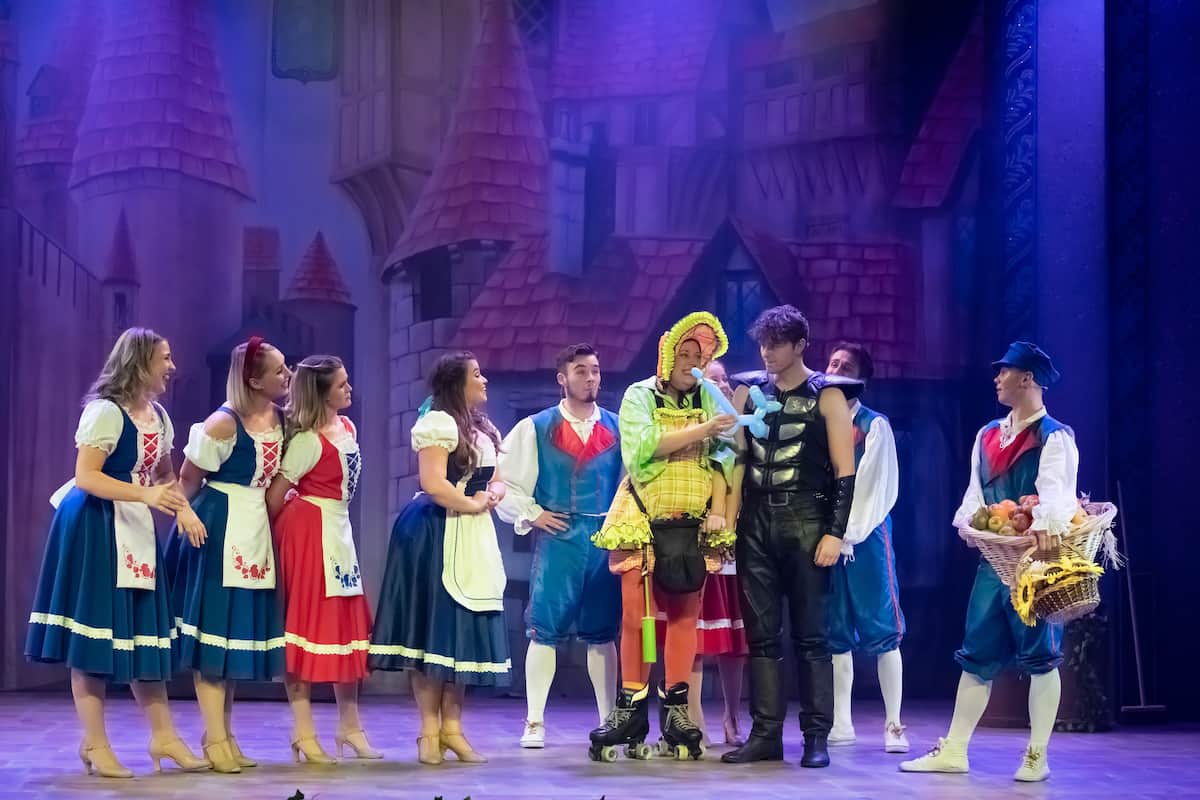 We loved them both – and as Director and Choreographer they did a great job too – the whole show was so much fun and the dancing was fantastic.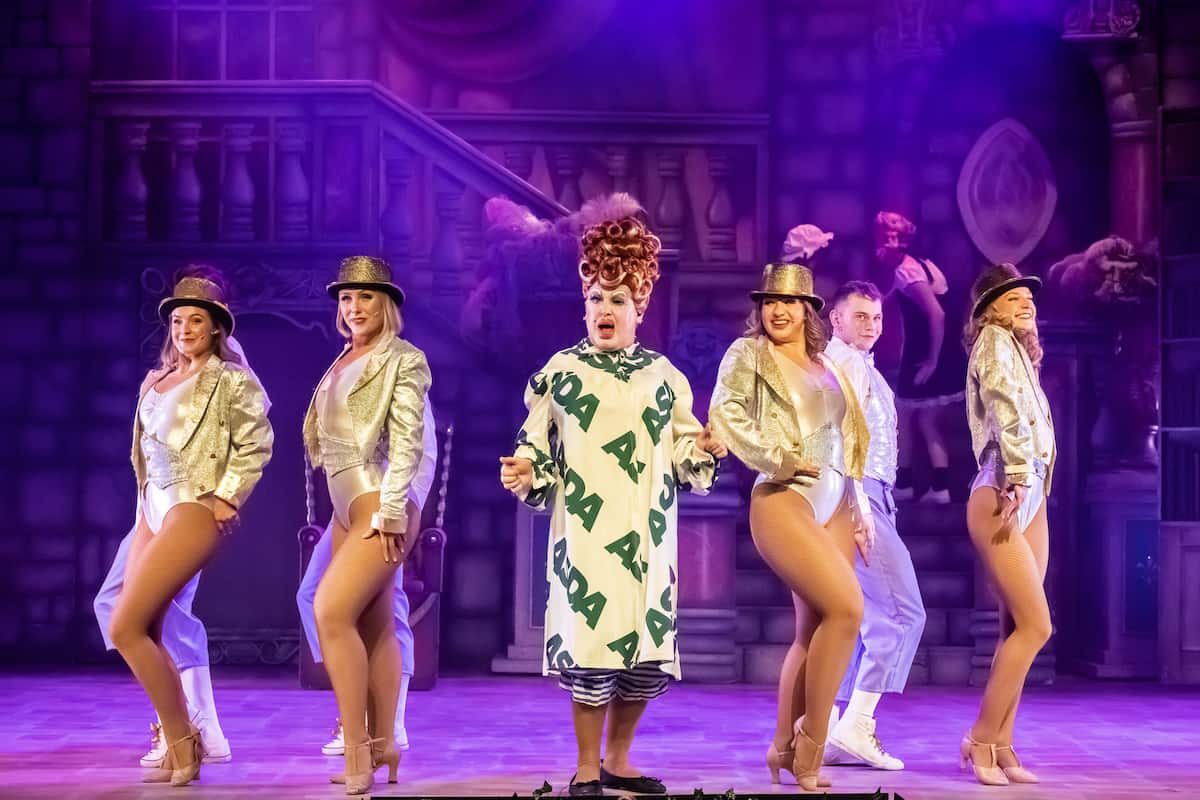 We loved Beauty and the Beast. It was perfect and we didn't stop smiling or laughing throughout. It was such a great way to spend an evening. The whole cast gave it their all and even the ensemble had our eyes glued to the stage. Everyone was fantastic.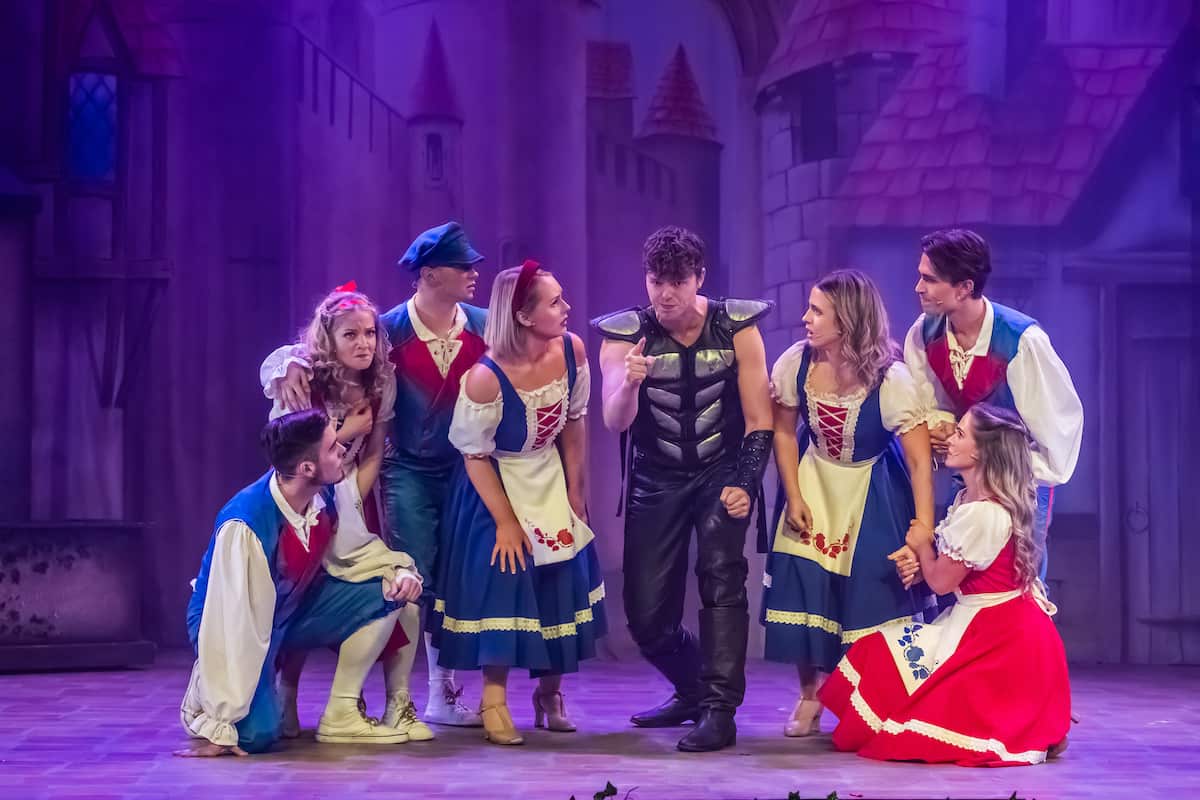 I also have to mention that the cast do most of the closing scene in sign language as well as talking and singing. This was noted, and appreciated. Such a small thing but something that makes all the different to anyone with hearing difficulties. It was a lovely touch.
Thanks so much Camberley Theatre for such an entertaining evening. We can't wait to see what show you put on next year!
Find out more and book tickets over on the Camberley Theatre website.