*This is a paid post
There are times when all children find learning tricky. Whether they find spelling hard, hate writing or can't quite get to grips with different maths tasks. So, it's great when you find something that inspires children to learn and makes them want to do homework rather than hate it. We've just discovered SmartBooks AR and it's a fantastic tool for learning maths at home.
What is SmartBooks AR?
SmartBooks AR is a combination of a maths workbook and an augmented reality app which, when used together, makes maths super exciting and so much easier to learn too.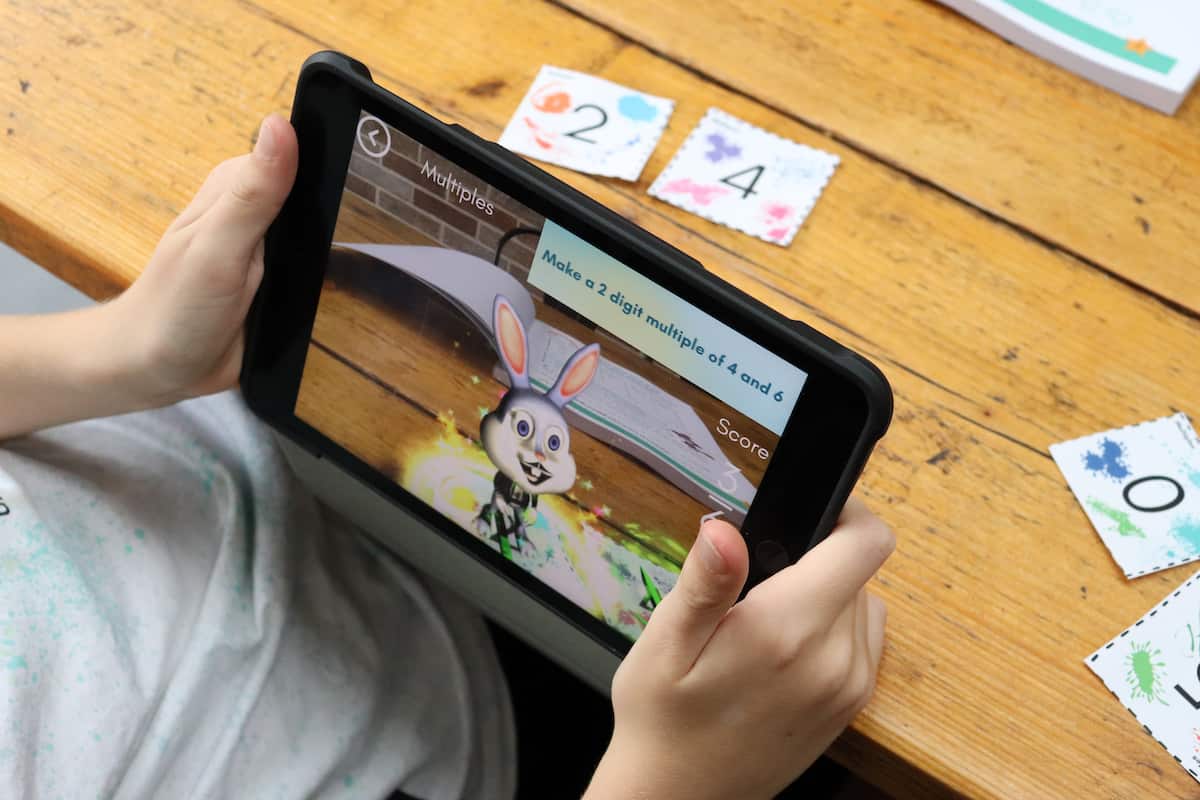 We've been using SmartBooks AR with Little Man and he couldn't wait to try it. As soon as I said it involved an app and AR he was hooked and so excited to give it a go. And that excitement has continued. He's never been the biggest fan of homework but he's been more than happy to sit down and do maths since the SmartBooks AR book arrived!
Setting up SmartBooks
SmartBooks AR could not be easier to set up. You simply download an app and off you go. The SmartBooks AR app is available on the Apple App Store and works immediately, you don't need to sign in, make an account or give any personal info. It takes literally seconds to get started.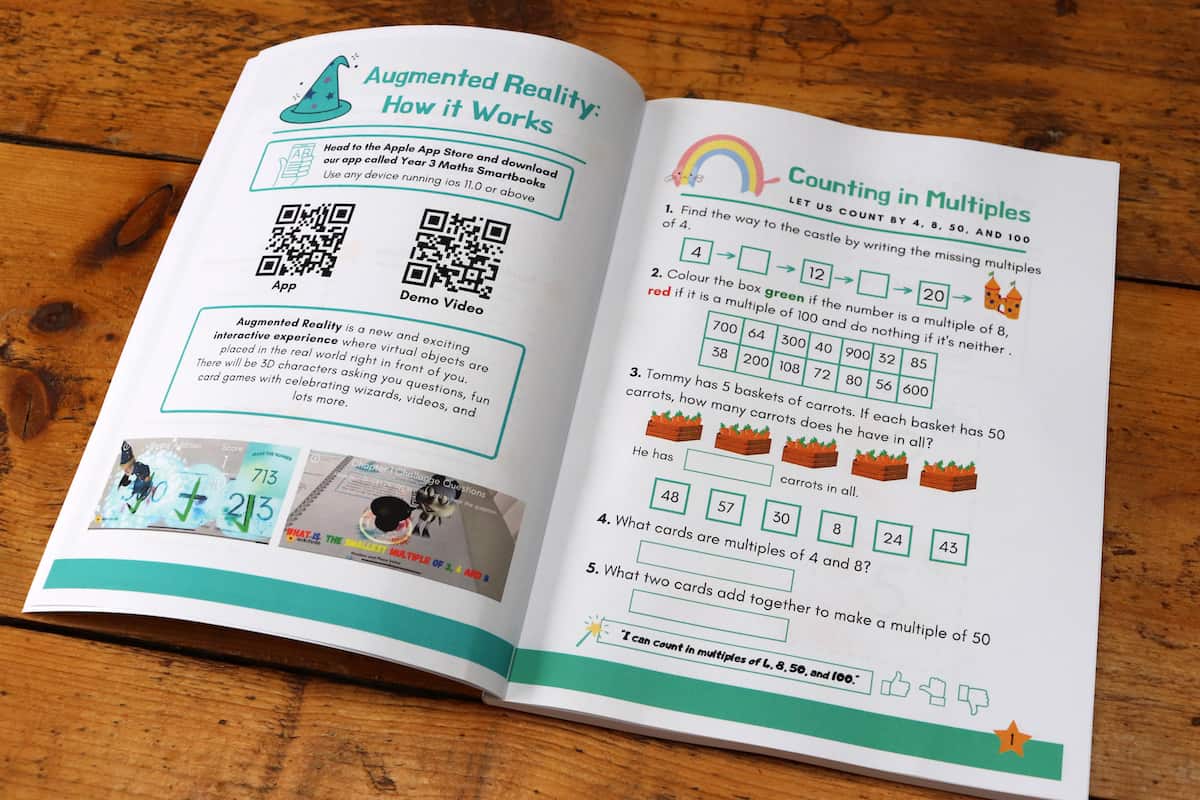 Using SmartBooks
Once you have the app installed, you can start learning. The SmartBooks AR book is split into category chapters covering the whole of the maths Year Three National Curriculum. It covers Number and Place Value, Fundamental Operations, Fractions, Geometry, Measurement and Statistics.
In each section there's a mixture of traditional tasks and AR tasks. Some pages the child will work through with a pen and on others the app comes in to play. You can switch easily between the app and book and I'm sure any child would love taking control and working through whilst a parent supervises, just like Little Man does – especially as there's an app involved!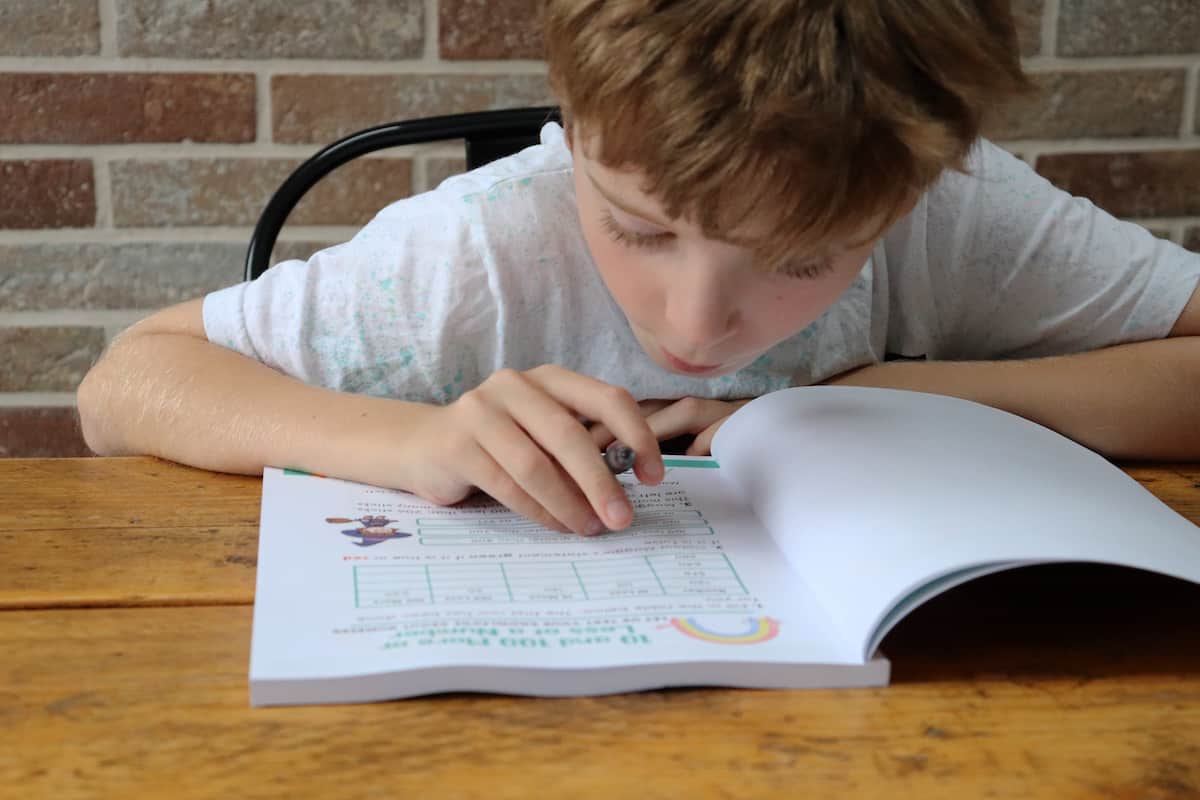 The SmartBooks Augmented Reality
The SmartBooks app is fantastic. On AR pages in the book you're given instructions to cut out paper cards to use with the app and you just select the task in the app and off you go. Using the cards and app, Little Man could work on place value, counting in multiples, order numbers and telling the time – plus so much more that he hasn't got around to yet.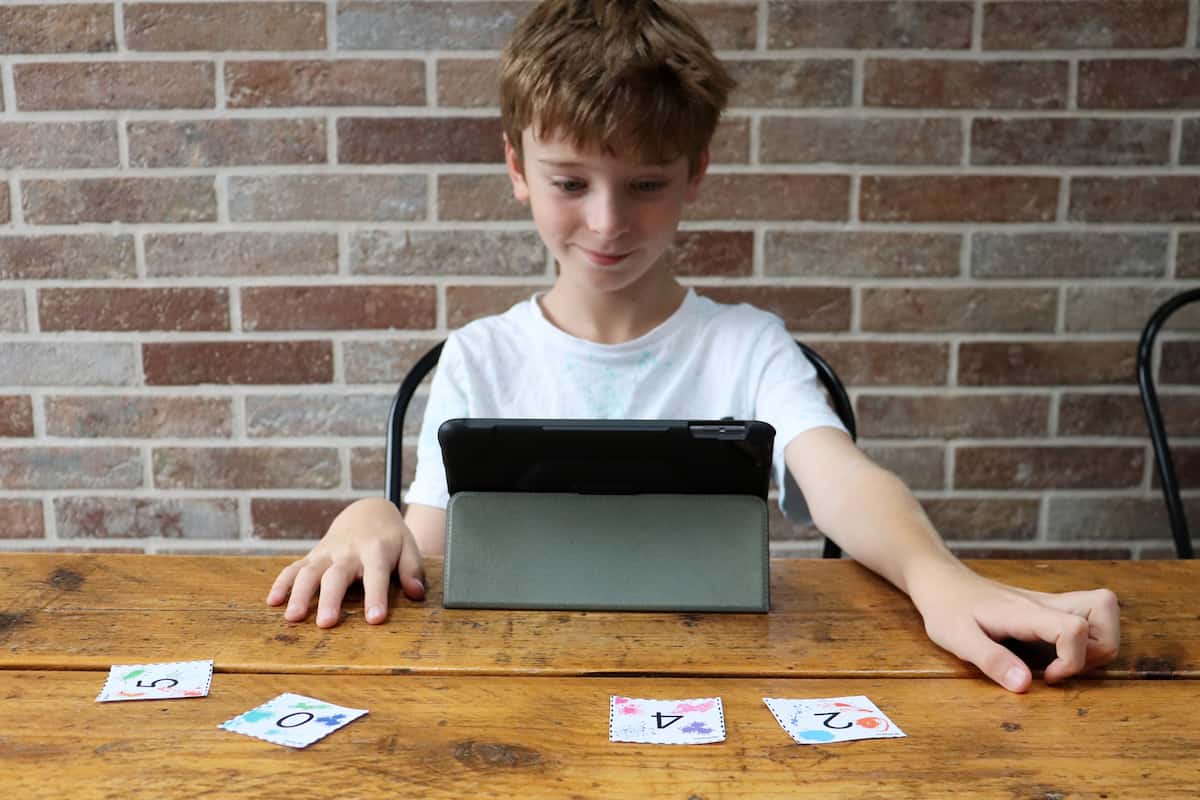 The app brings the maths to life. On the screen there will be a question and when the app registers the correct answer, something amazing will happen. We've seen rabbits, wizards and so many different animations. Plus, if an answer is wrong, there's just a little red cross and you're able to try again.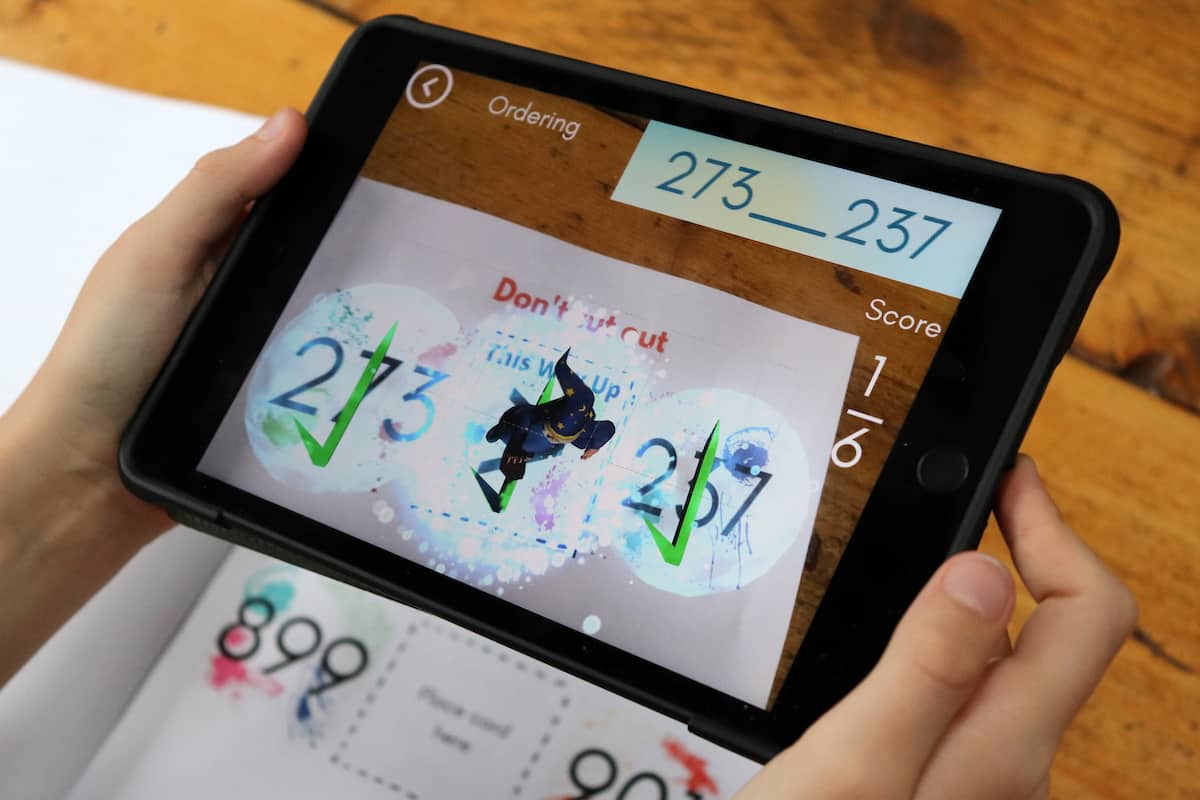 The SmartBooks AR cards
As we've been cutting the cards out of the SmartBooks workbook we've been keeping them safe by putting them back in the book after we've used them. However, the book does come with sheets of spare cards at the back of the book in case you lose any or they get damaged from general wear and tear.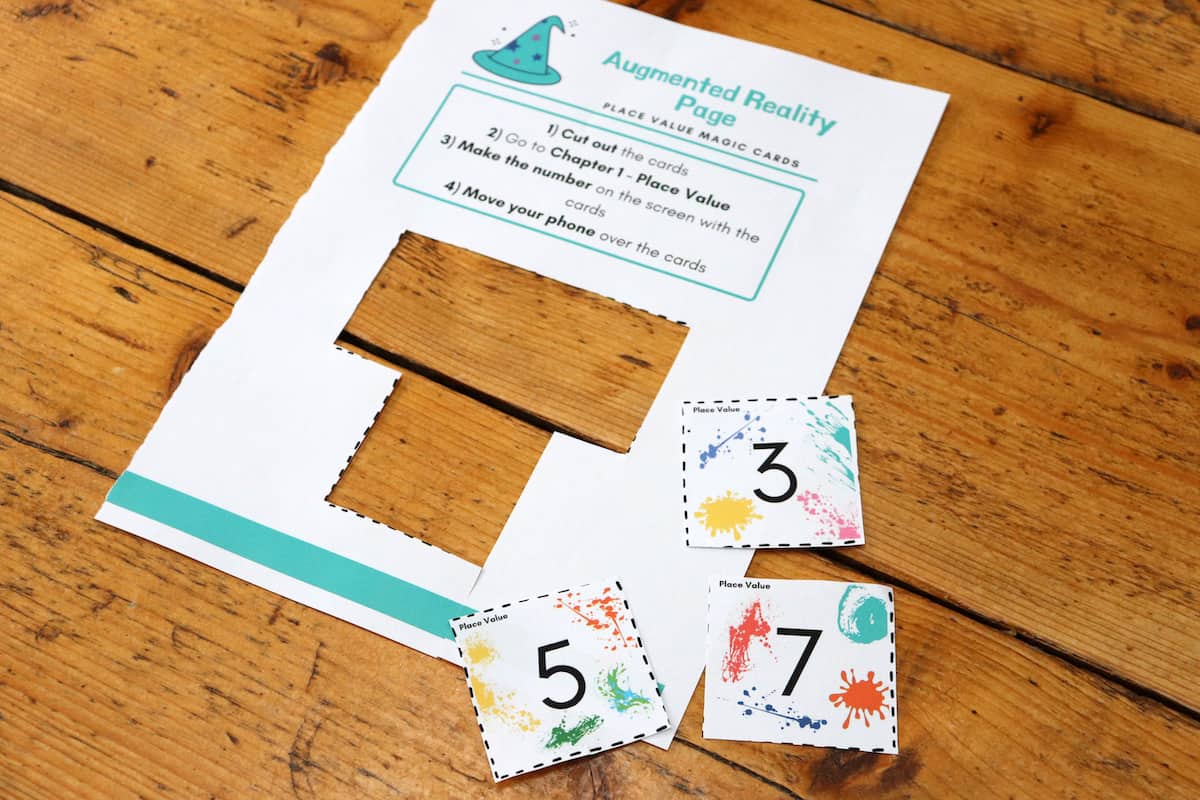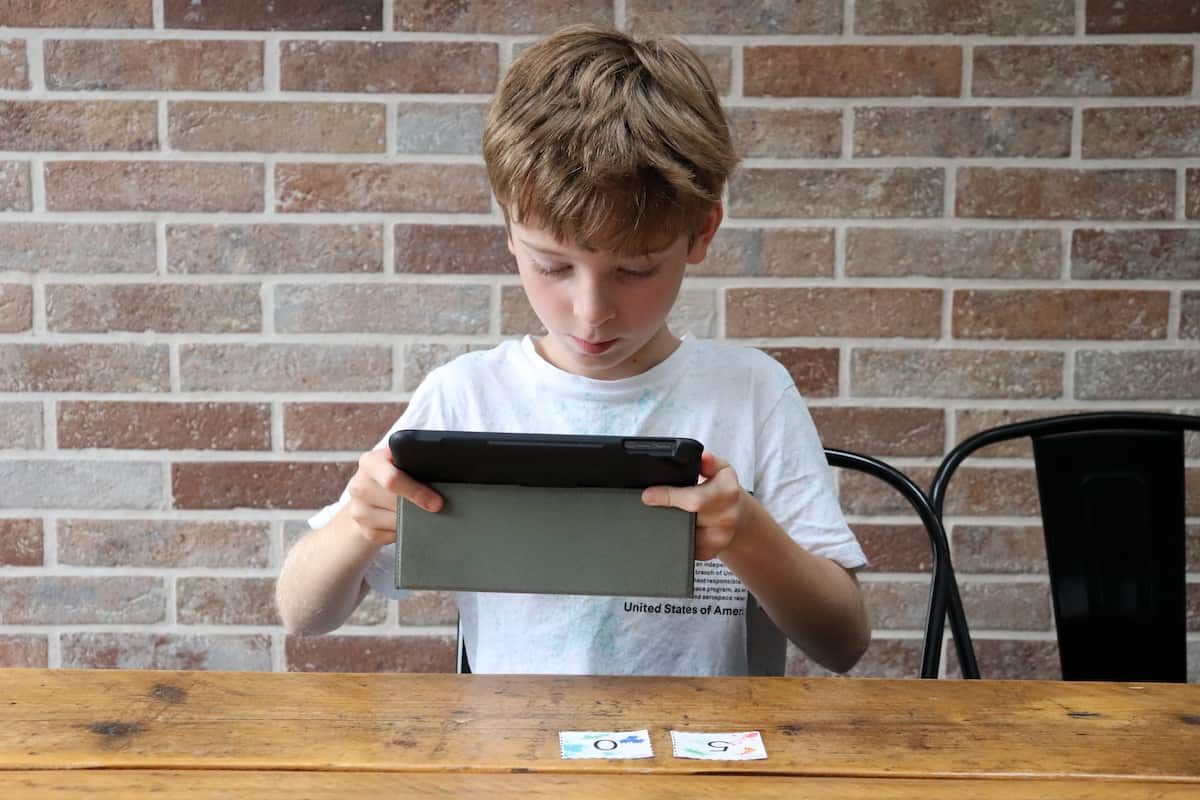 Also at the back of the book are the answers to all the questions so that you can check your child's work and make sure they're on the right track. This is much better than having answers at the end of each page as the child is much less likely to sneak a peek!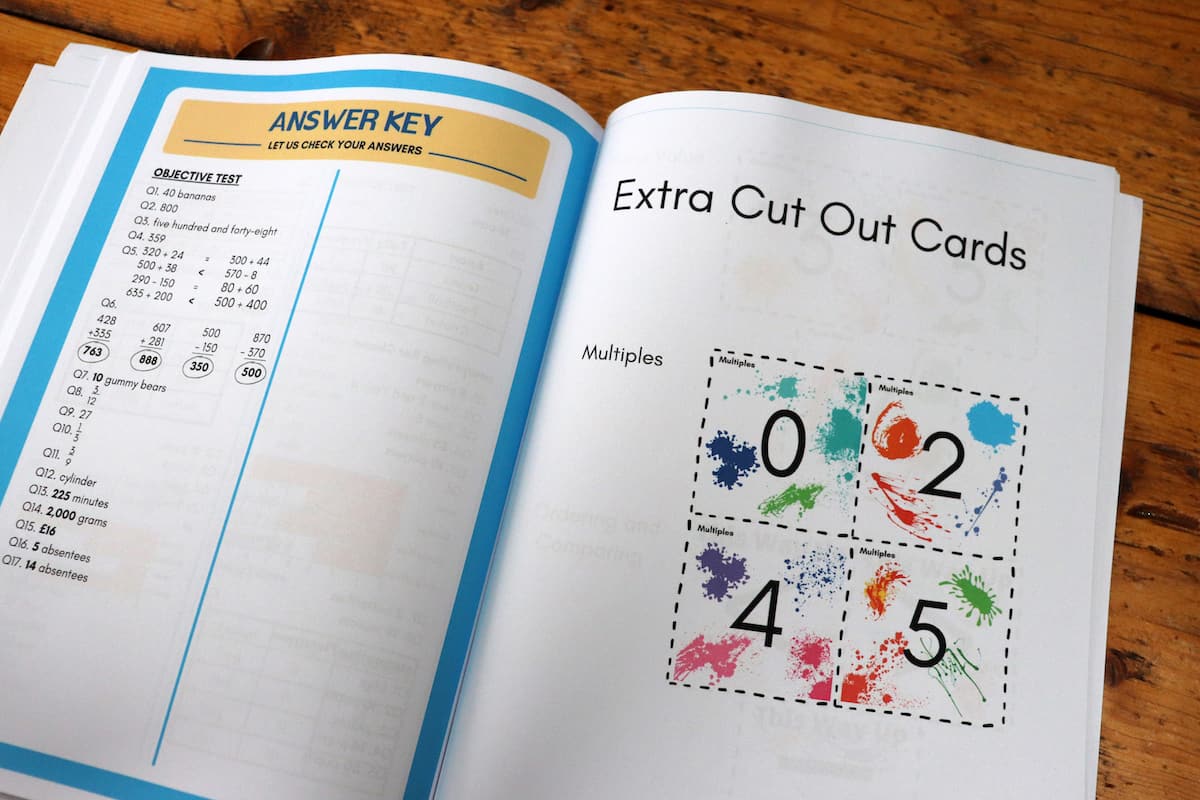 SmartBooks AR challenges
The SmartBooks app has challenges at the end of each section to test your learning and Little Man thought these were great fun. I've actually never seen him as excited about maths as he was when he was using SmartBooks AR. It was really lovely to see.
The SmartBooks maths book
The SmartBooks maths book is really well organised so that the app sections are spread through the book. This means that the child won't lose interest as they'll know another AR section will be coming up at some point. And, you can always jump through the book to work on topics that your child is finding difficult – SmartBooks AR doesn't have to be done in order. It's made to completely support your child's learning.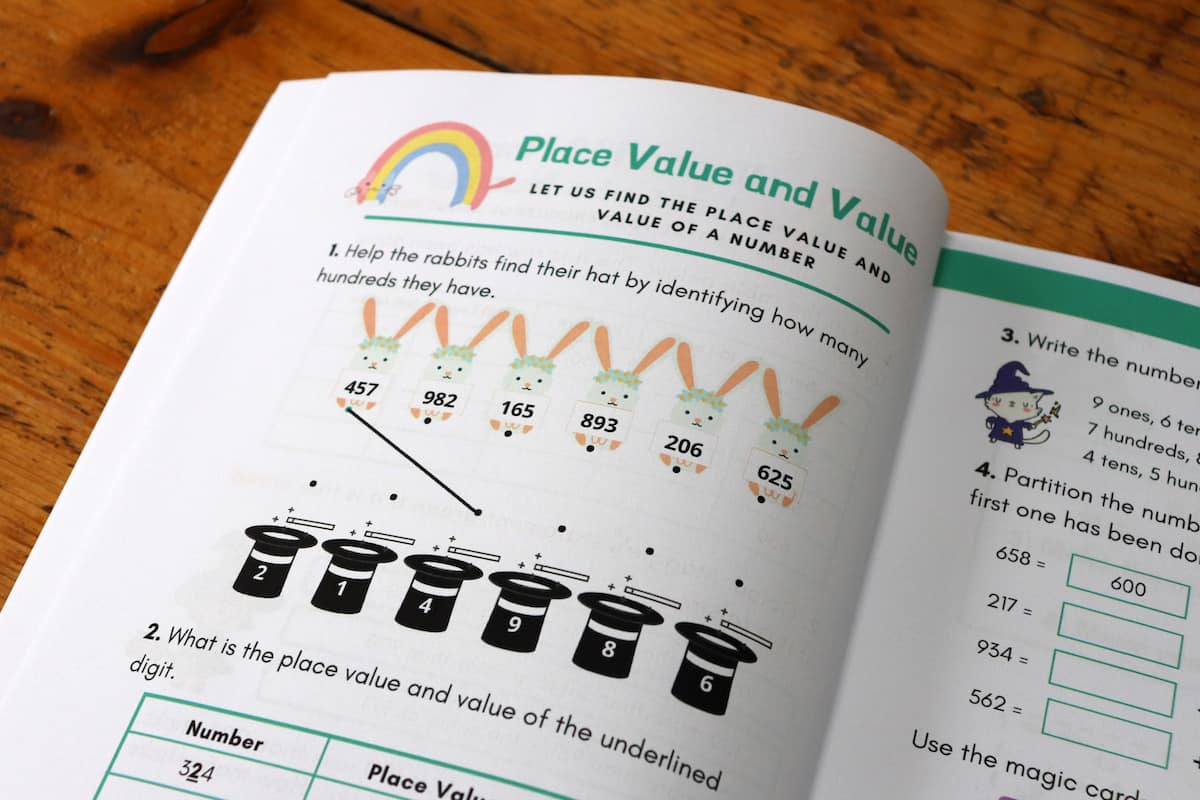 For example, if your child is finding it difficult to tell the time, do the 8 times table or order fractions there are sections for just that and you can jump to them. The book has been designed really well to work exactly how you need it to – to be a tool to help your child learn at times when they're finding things difficult or need a little extra encouragement and support.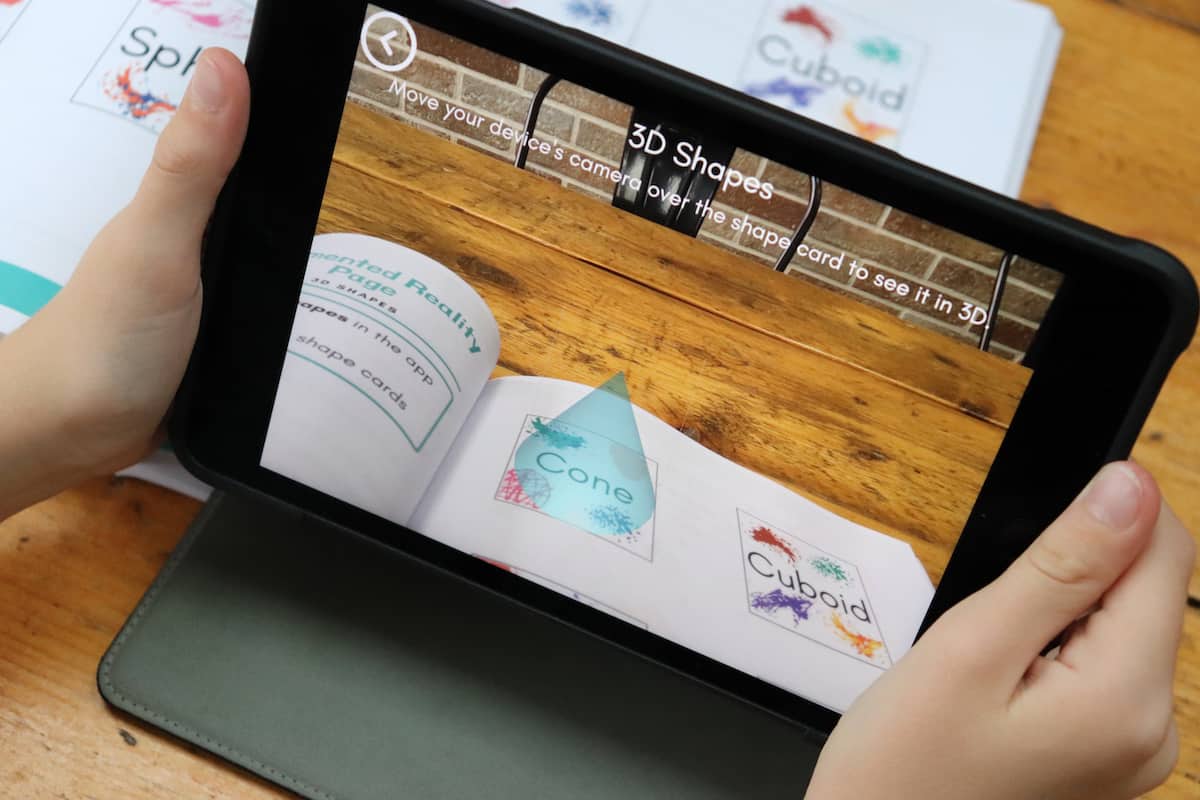 Certificates with SmartBooks AR
To help give that encouragement, the app is fantastic and gives so much praise when questions are answered correctly. The book also includes certificates at the end of each section to give the child a physical reward, something to show that they've done really well and you're proud of them.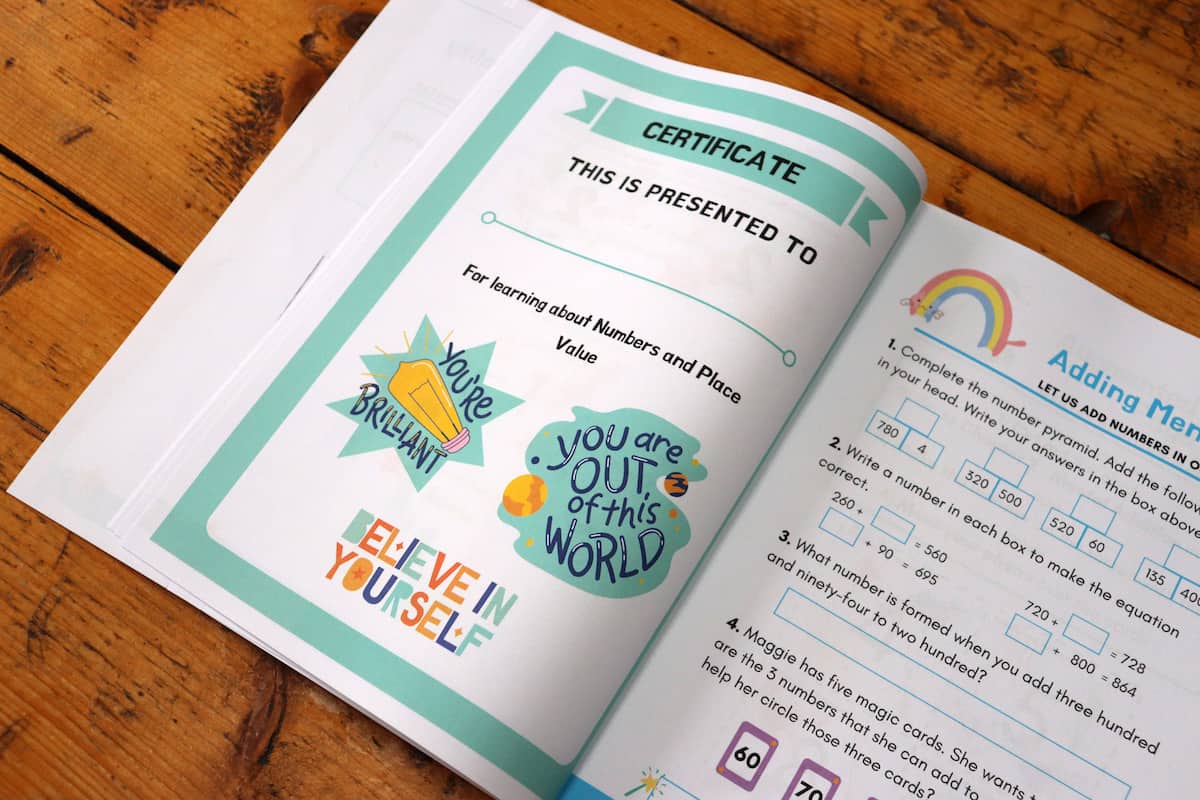 SmartBooks AR is a fantastic resource that brings maths to life for children, helping them to understand the topic but also inspiring them to learn. Little Man has loved working through the SmartBooks maths book and it's given him a real love of not just learning maths but taking time to learn at home – something we've found hard since the enforced home learning of the pandemic.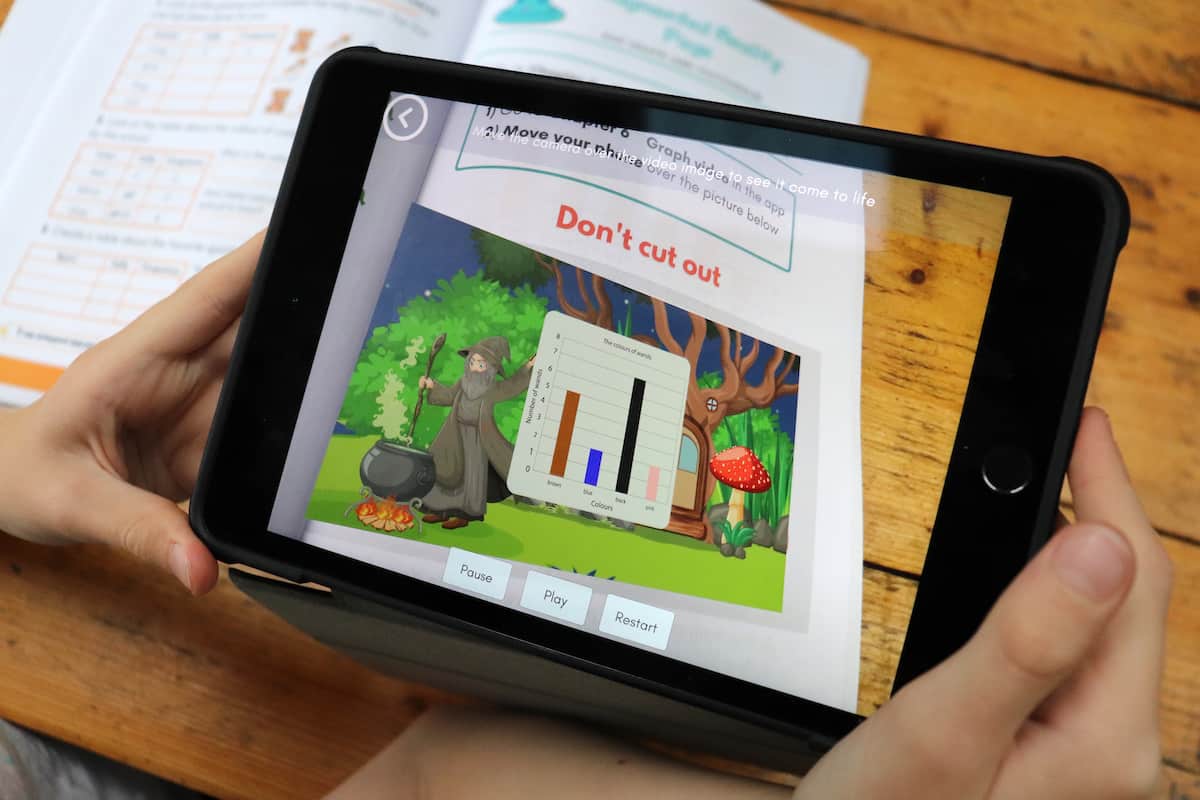 We've loved using SmartBooks AR and I can't wait until more books are released to cover more years of the National Curriculum. I know when Year 5 and Year 6 are released I'll be buying them for Little Man!
The SmartBooks maths books cost £14.99 and the app is free to download and use. You can find out more over on the SmartBooks AR website.