Disclosure: We were invited on this break for the purpose of this review however all opinions are my own.
Last weekend we were invited to stay at YHA Canterbury to explore the area and see what YHA was like for a family break away. We were booked into a cabin at YHA Canterbury and couldn't wait for our little weekend adventure.
What is YHA?
You've probably heard of YHA in some form or another, as they've been around for a long time. But you may not associate them with family travel or know about the incredible work that they do.
YHA provide amazing places to stay and unique opportunities to explore – for young people, single travellers and for families too. They have so many sites across the country, all with so much to see and do in the local area. As well as the traditional YHA hostels, there are also cabins, other glamping options and campsites available too.
As part of their work as a youth charity, YHA fund stays for families and young people facing adversity so that everyone has the chance to gain new confidence, new skills and a new perspective on the world. Everyone who stays with YHA contributes to their vital work, enabling YHA to help even more young people with challenging lives.
YHA Canterbury
YHA Canterbury was really easy to get to, just a fifteen minute walk from Canterbury city centre. There's a car park with free parking right outside the main YHA building and within a few minutes we were in our cosy cabin ready to start our break!
Although we were in a cabin for our trip we were able to make use of all the YHA Canterbury facilities in the main building. There was a spacious lounge, a dining room where breakfast was served, a really well equipped self catering kitchen and plenty of toilets and lockers. There was also a water refilling station that was super handy for filling up our water bottles.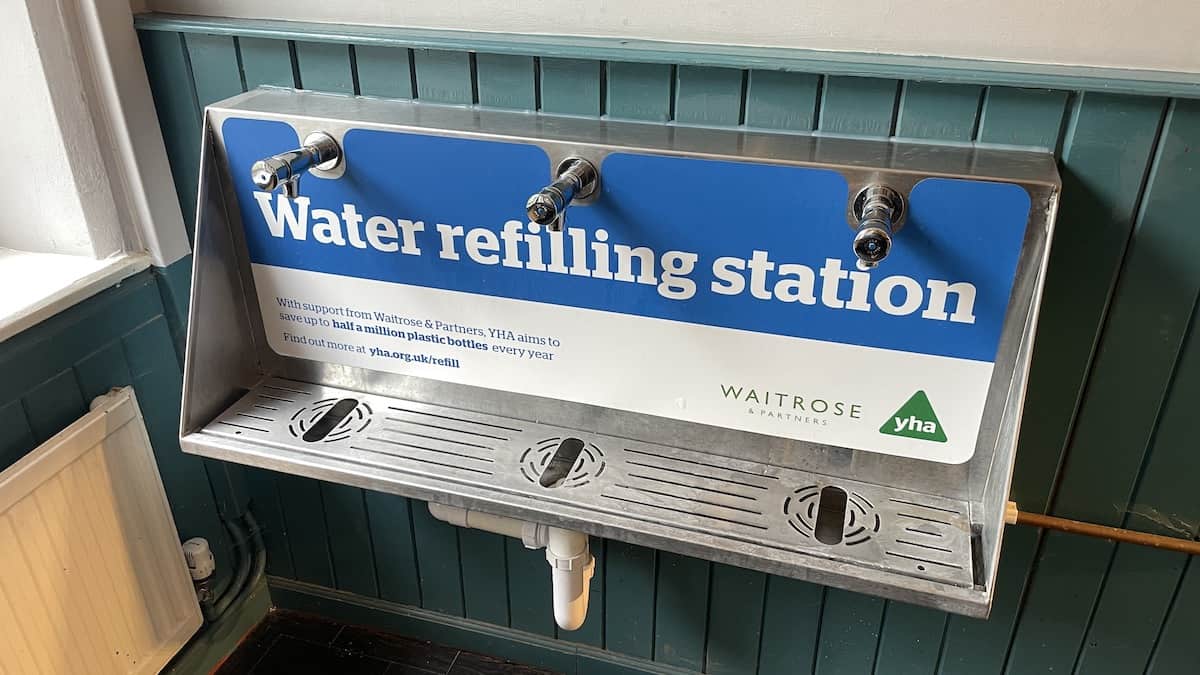 The YHA Cabins
Our YHA cabin couldn't have been better for our stay. It had a key lockbox on the front that we could access once we were sent the code ahead of our trip and we then had a key for our cabin so could lock it when we went out.
Sleeping up to five across three bunk beds and a double bed, the cabin came complete with all bedding and had lights, plenty of plug sockets and heating. YHA even have cots to hire if you're a larger group staying.
The cabin also had a mini kitchenette with a fridge, microwave, kettle and even cutlery and crockery plus washing up supplies. The best bit for us was that the cabin had its own ensuite shower room with a great size shower, toilet and sink which you often don't get when glamping. It was a fantastic place for a family trip.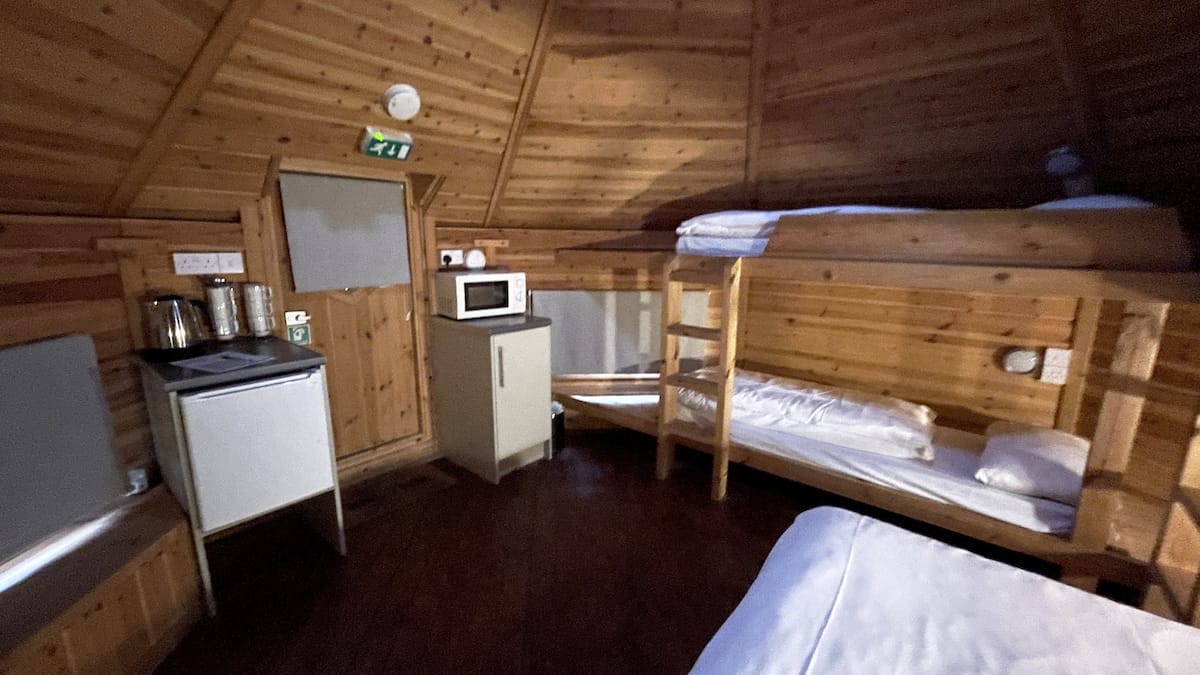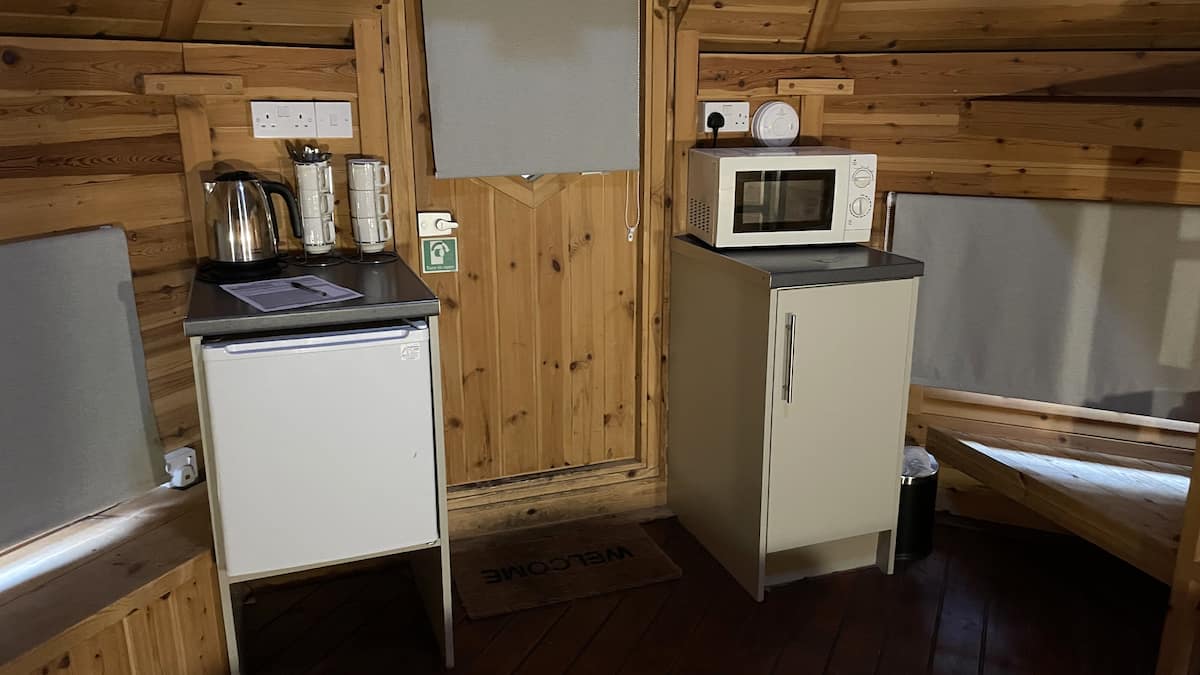 In the shower room there was hand soap and toilet roll. Towels don't come as standard but can be rented if you'd rather not bring your own. Plus, there's a lot of space outside the cabins, complete with picnic benches, if you visit when the weather's nice and want to spend time outside.
The garden where the cabins are situated is really private and serene. The cabins sit happily behind the YHA building, with easy access to the facilities, but they're also separate, creating your very own home from home.
We slept really well in our cabin. It was warm, the beds were comfortable and despite being on the outskirts of a busy city, it was really quiet too. We were woken up by the sun in the morning through the window in the cabin roof but it meant we were up bright and early to grab breakfast and start our day.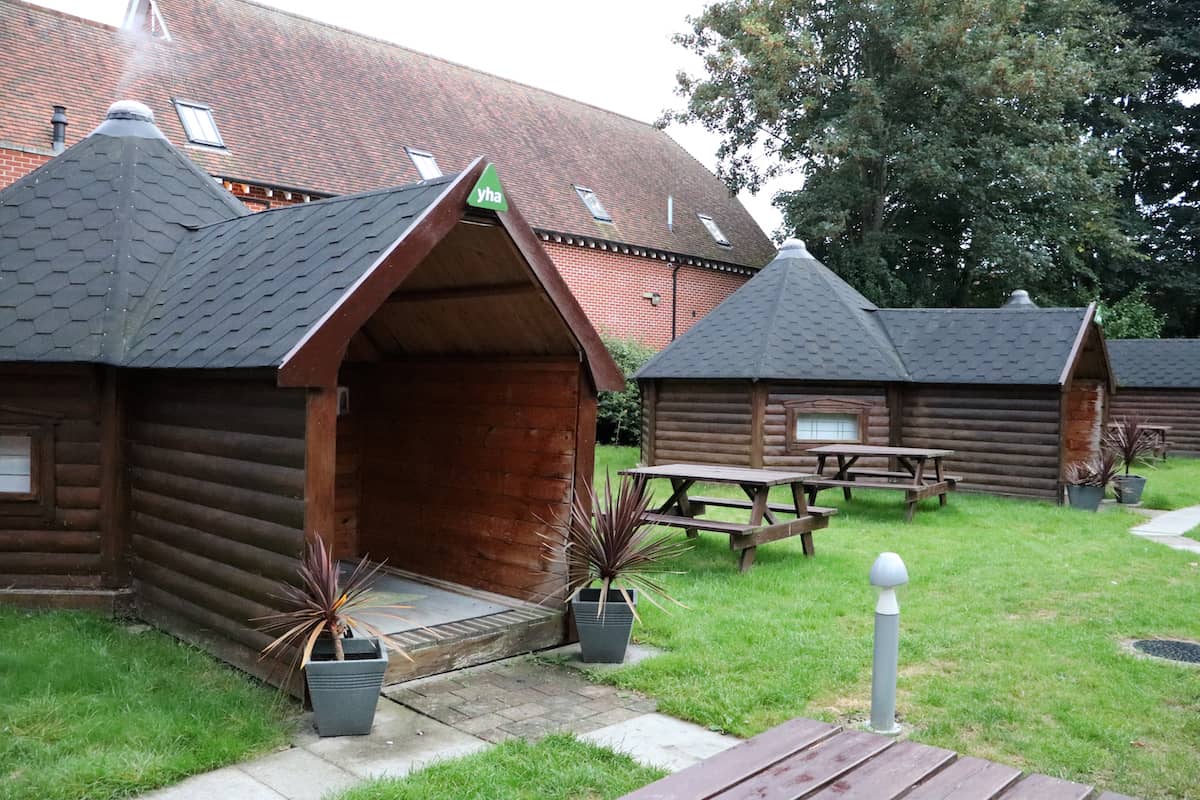 Food and drink at YHA Canterbury
YHA Canterbury offer a really lovely breakfast at an additional charge – either a continental breakfast or a cooked breakfast. Plus, you can get one free children's breakfast for every adult unlimited breakfast purchased which makes it even better value too.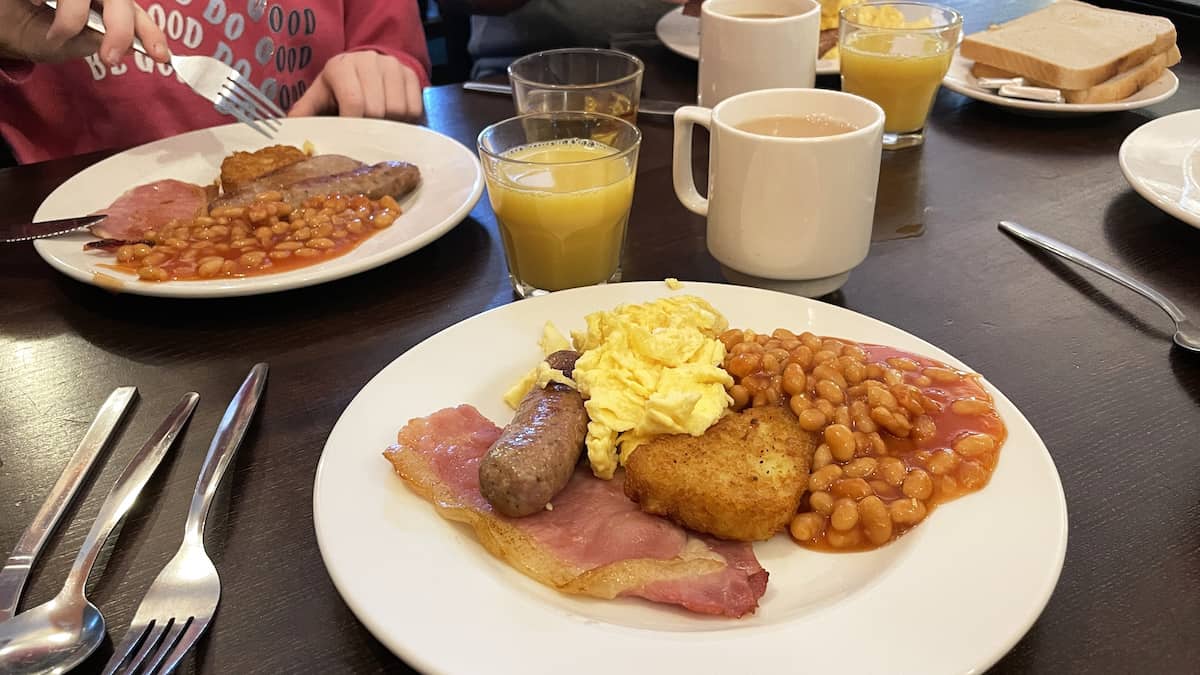 The breakfast was lovely. There was a good selection of pastries, yogurts, bread, rolls, cheese, fruit and cereal plus plenty of juices and hot drinks. But our favourite part was the cooked breakfast. With sausages, bacon, scrambled eggs, hash browns, beans and tomatoes it was a great start to the day.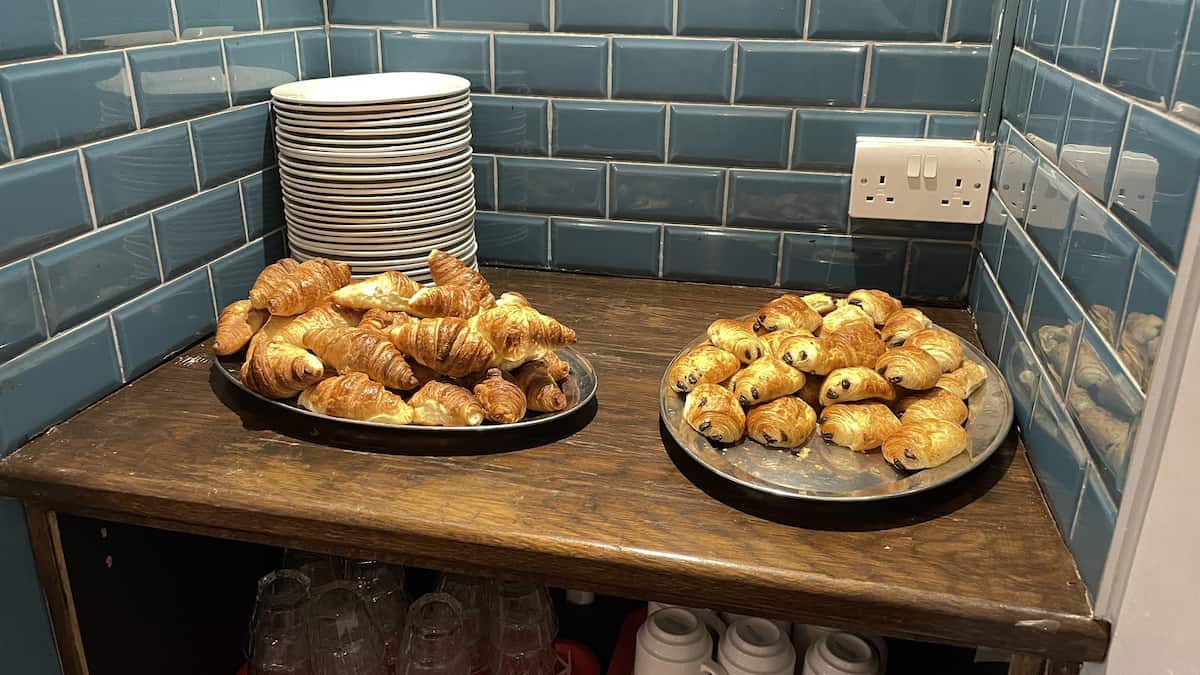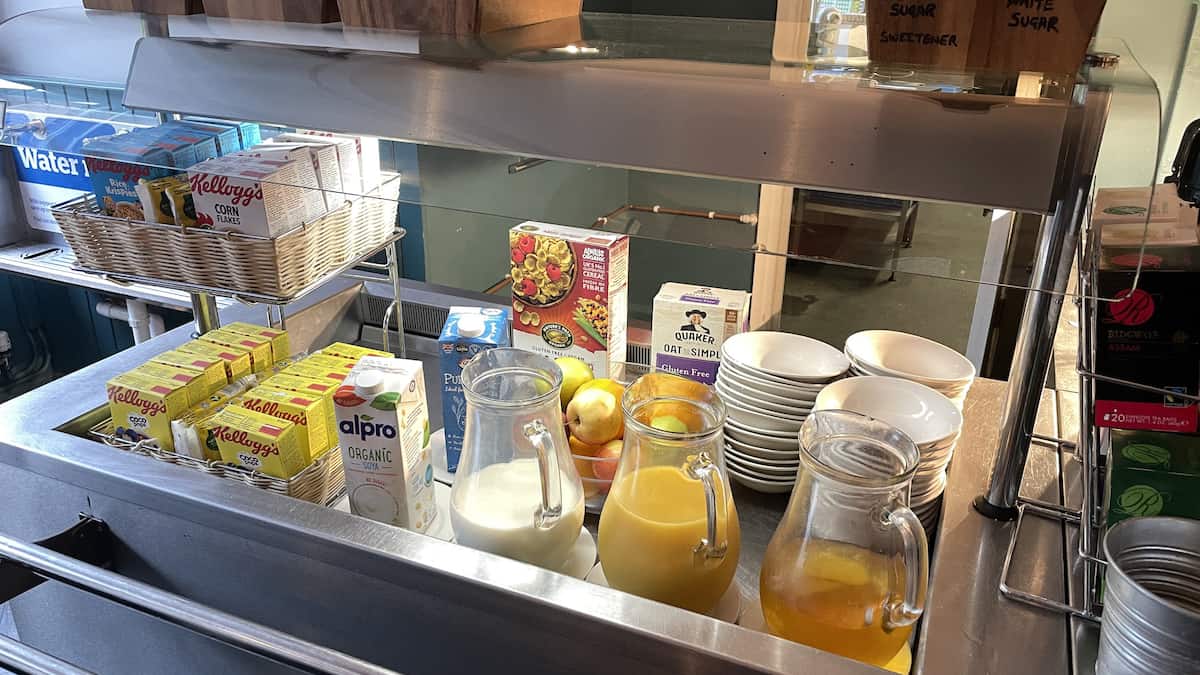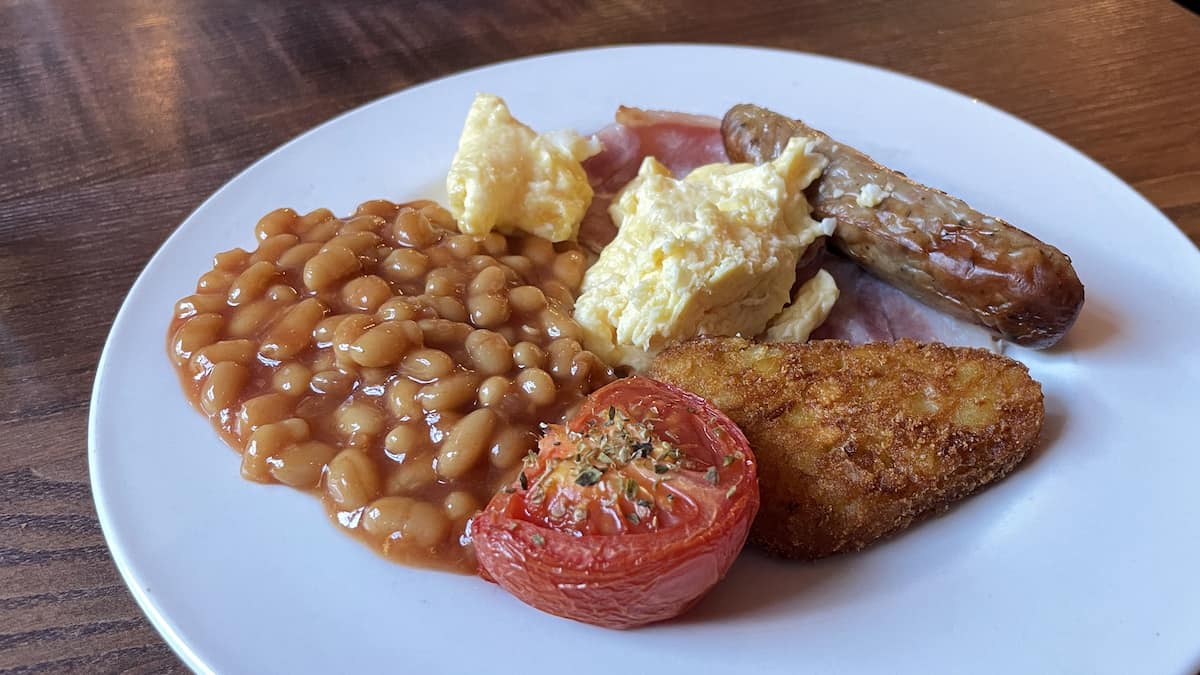 At YHA Canterbury you also have use of the self catering kitchen which is a great size for multiple groups to cook and eat at the same time. This is perfect for bringing your own food in and cooking a meal, making YHA a really affordable place to stay as you don't have to eat out if you don't want to.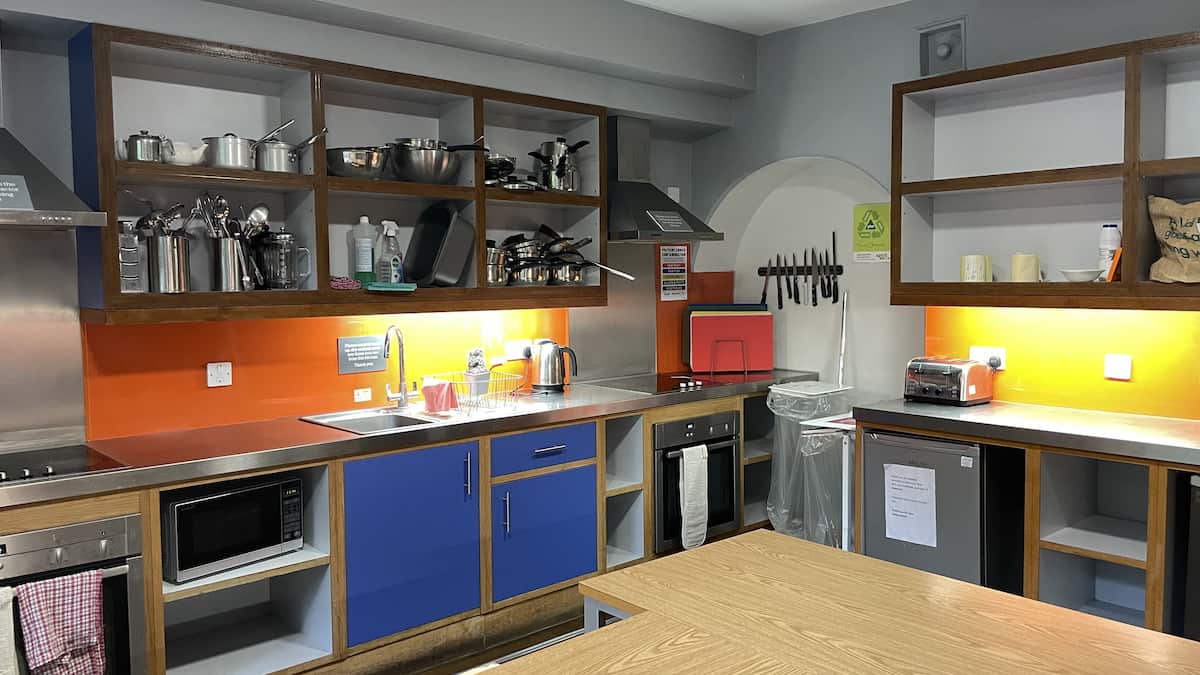 Exploring the local area
Canterbury is somewhere we have wanted to visit for ages as it's so full of history. There are so many places to walk or cycle with parks and the canal in the city centre. There's also the Kent Area of Outstanding Natural Beauty is close by with so much ancient woodland to discover and the Kent coast is only seven miles away too. It's a great base to explore more of South East England.
We went into Canterbury twice during our trip and loved the vibrancy of the place. It's a real hive of activity with a fantastic blend of history and culture. It's a nice place to spend time regardless of what you end up doing.
We spent a lot of time just walking around but also went to The Beaney museum to learn a little about Canterbury history and the famous people who once lived there. And we did a Treasure Trail, learning about Canterbury history from Roman times until the present day. It was so interesting and a fantastic way to spend time and only £10 per trail.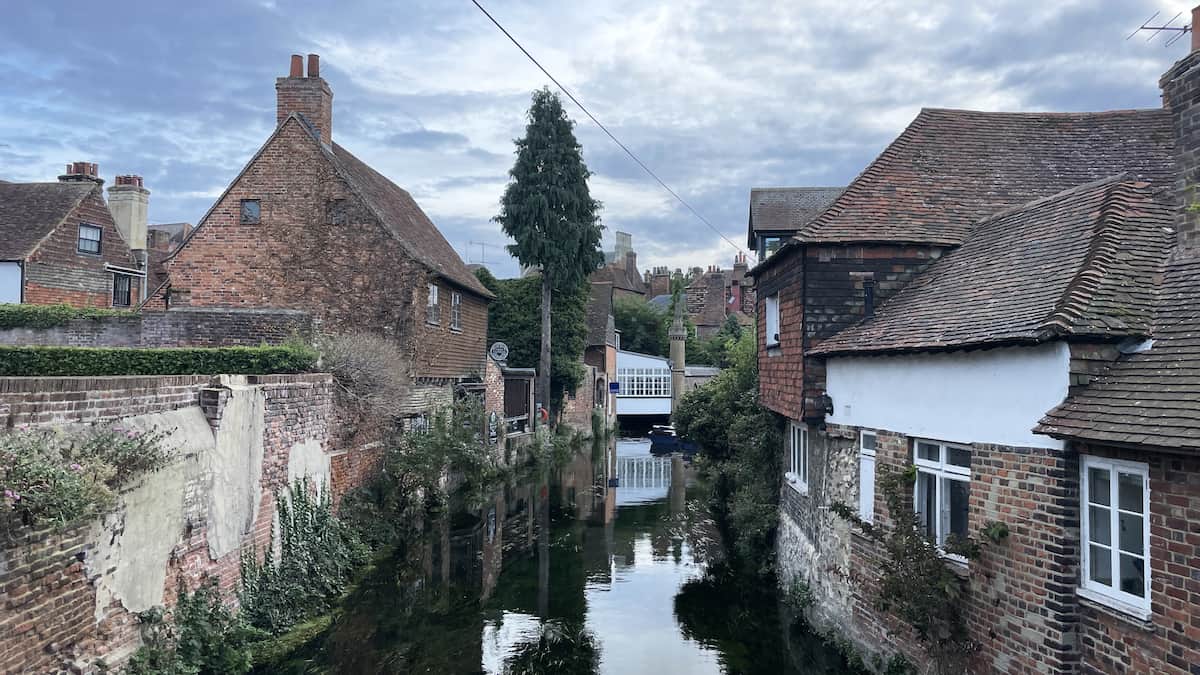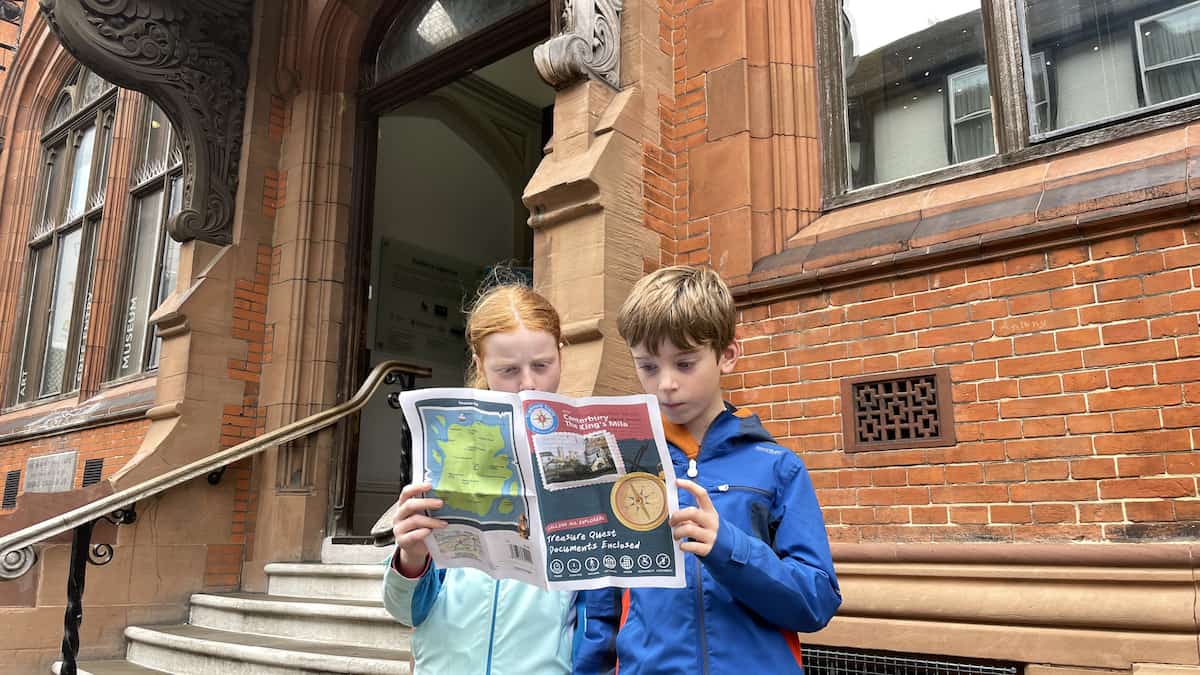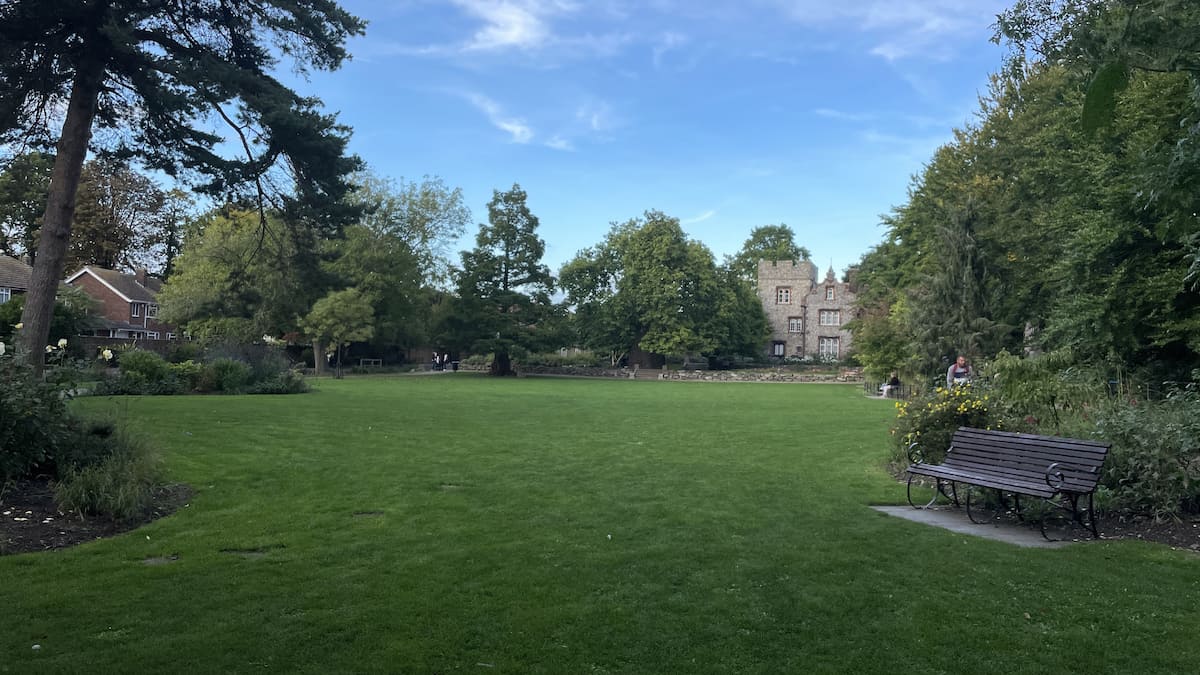 One day over our break we went to Howletts Wildlife Park which is only ten minutes from YHA Canterbury. It's not the cheapest of days out but, if you're planning a visit, YHA Canterbury would be a great place to stay to extend your trip.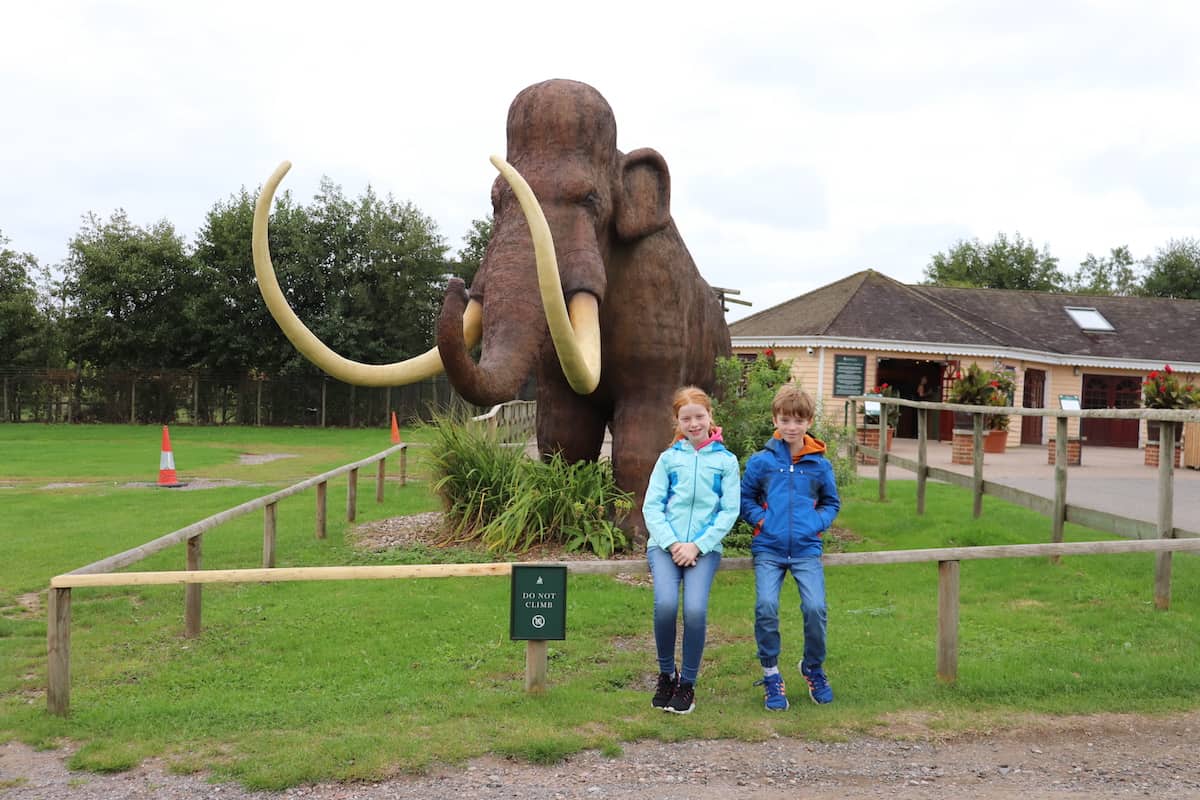 We had such a nice time at YHA Canterbury and absolutely loved our cabin. It was the perfect base for an affordable family break away and I loved that the cabins sleep up to five making it great for larger families too. It's definitely somewhere I'd visit again and we're already looking at other YHA travel options across the country for our next family adventure. You can see an Instagram Reel of YHA Canterbury here.
You can find out more about YHA Canterbury over on their website and check out all the other YHA sites available too. Make sure you book direct for the best prices and current availability. For reference, the YHA Canterbury address is: 54 New Dover Road, Canterbury CT1 3DT