Last weekend we were invited to stay at the K West Hotel and Spa. At the start of a new year a spa break is pretty much a dream for any parent so this was great timing for my best friend and I.
The K West Hotel and Spa is situated within a stone's throw of Westfield London in Shepherds Bush. This makes it a fantastic place to stay for a weekend of shopping, visiting London's attractions or just relaxing and having time out.
Sarah and I spent the morning at Westfield shopping centre, making the most of childfree shopping time, tea and cake stops and lunch before heading to the hotel. Westfield is somewhere you can easily spend all day and there are so many restaurant and cafe options as well as the cinema and family attractions like Kidzania too. It's a complete destination.
When we arrived at the K West hotel we had a friendly welcome and our room was ready even though we were a little bit before the 2pm check in time which was lovely. We asked if we could book a table for dinner but had to go to the Studio Kitchen restaurant to book which we've never experienced before at a hotel and the layout of the hotel was explained to us as the ground floor is actually the third floor but something we soon got used to.
Our room was on the fifth floor of the hotel and was a really bright and airy studio. It had a super king size bed, a TV and sound system as well as a tablet that had all the information we needed on it like room service check out times and the ability to book spa treatments.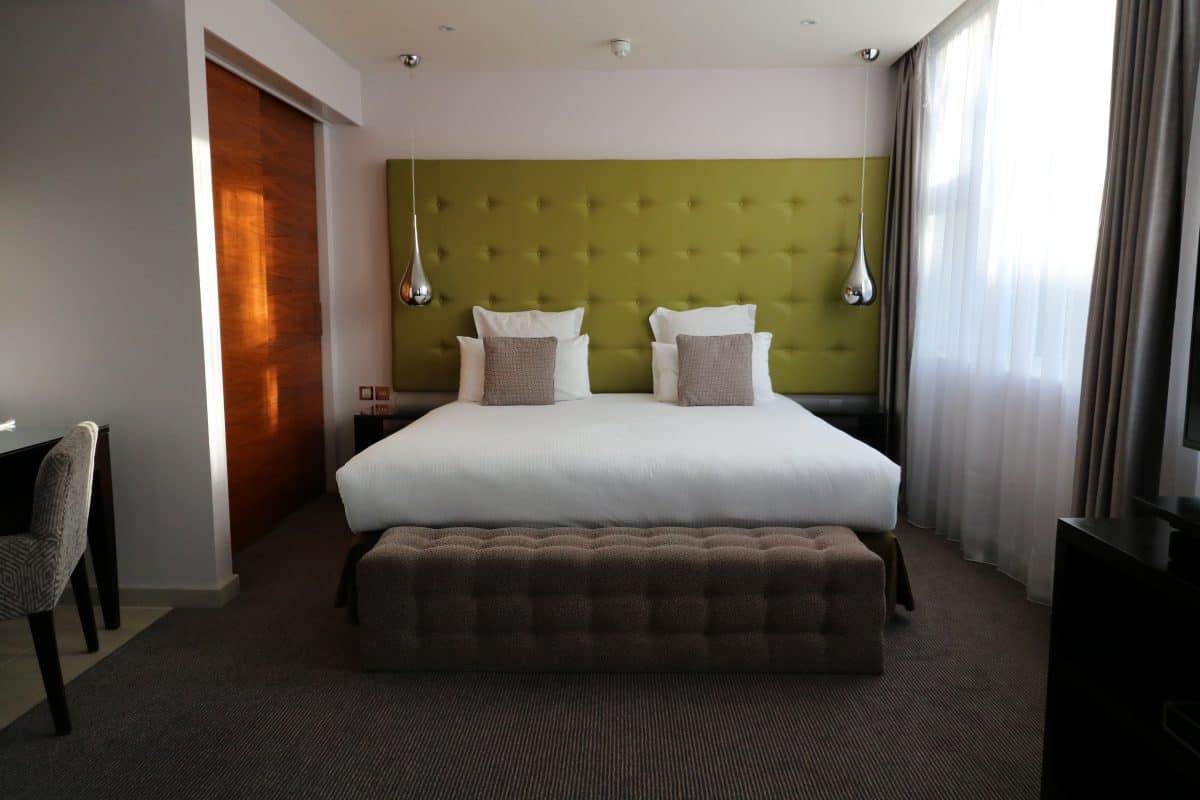 It was so nice to have a separate seating area in the room and there was the most well stocked mini bar I have ever seen – with everything at an additional cost. There were tea and coffee making facilities and plenty of storage space too.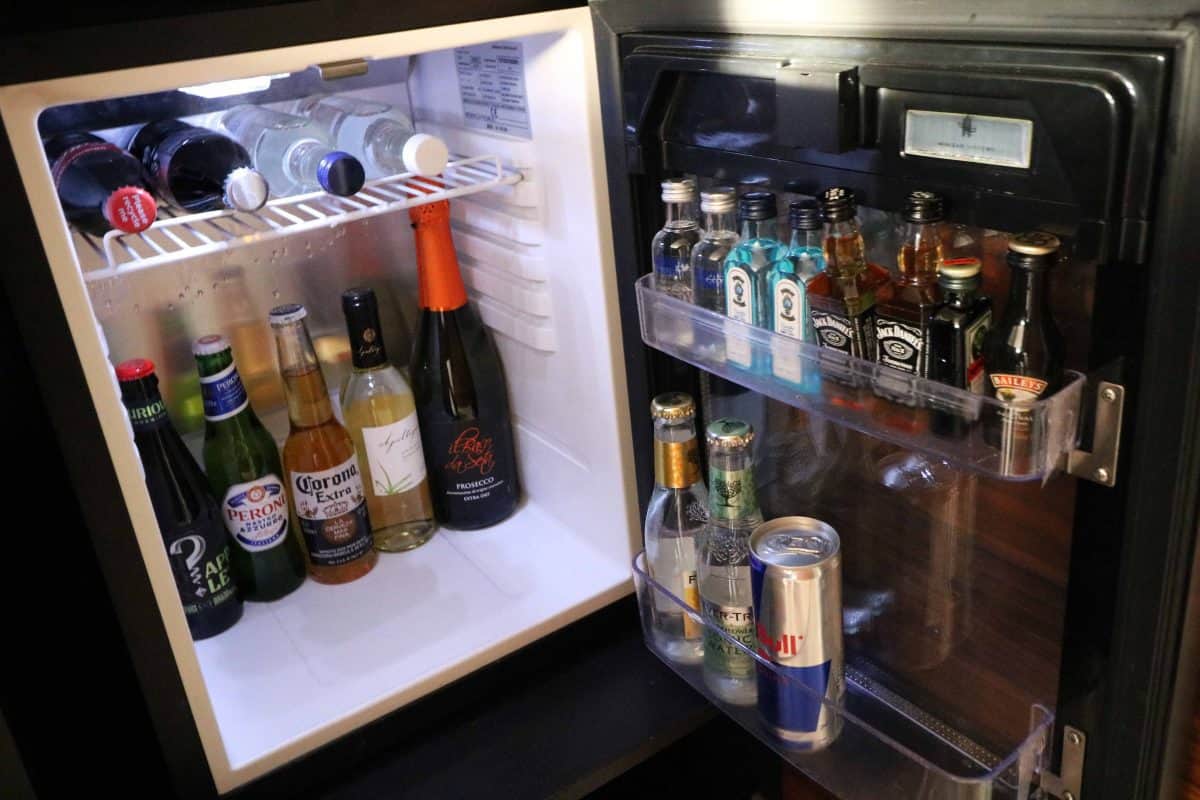 The bathroom had plenty of fluffy towels, robes and slippers and complimentary toiletries. I did feel like the bathroom wasn't up to the same standard as the rest of the room and would have expected a more luxurious finish to fit better with the rest of the room but it was fine for our needs.
As part of our stay we had spa access which is always a nice treat on a girly weekend away. Spa access costs an additional £20 per person and let's you experience London's first Snow Paradise, as well as a sauna, sanarium, steam room, foot baths and a Hydrotherapy pool.
The spa was quite compact with just six loungers available which did get awkward at times but thankfully we'd visited at a quiet period so it wasn't too busy. It was nice to split our time between the sauna, steam room and pool although only two of four jets were working in the pool when we visited and staff were aware of this.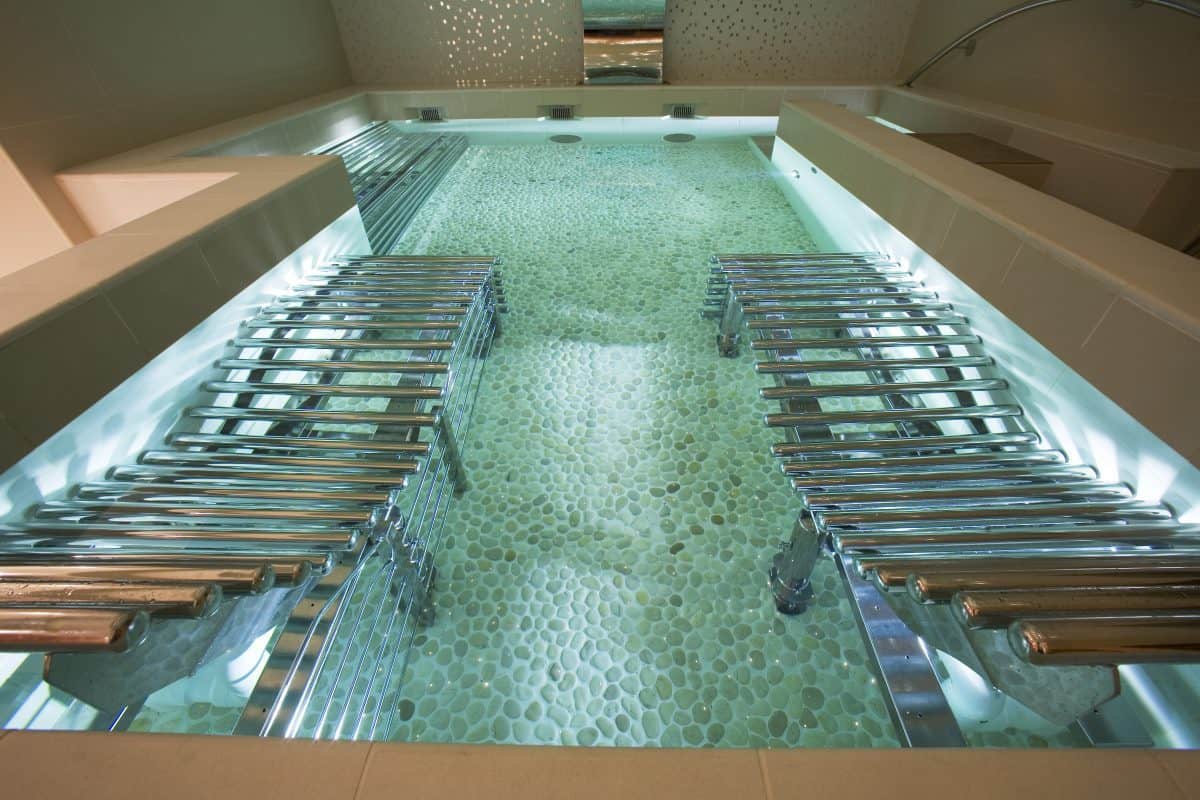 The snow paradise was definitely an experience and it would have been nice to have somewhere to sit whilst inside. The spa focuses on hot and cold therapies and the snow paradise works so well alongside the deep heat of the sauna and the gentler heat of the sanarium. The spa facilities were a really lovely place to spend time and a great addition to a relaxing break away.
We ended up heading out of the hotel for dinner as there are just so many options within a short walk from the hotel with many favourite chains and independent options too. The hotel also offers varied lunch and dinner options in their restaurant as well as afternoon tea.
We slept so well in our room. Despite how busy the area is and the fact the hotel runs almost alongside a railway line we didn't hear any noise from outside the hotel and only occasional doors closing from other guest rooms. Definitely don't let the busy location put you off booking!
The blackout curtains worked incredibly well and the bed was one of the most comfortable I have slept in – plus, it was huge! Breakfast is served until twelve and checkout isn't until 11am so we were able to relax and take our time in the morning, something we always appreciate.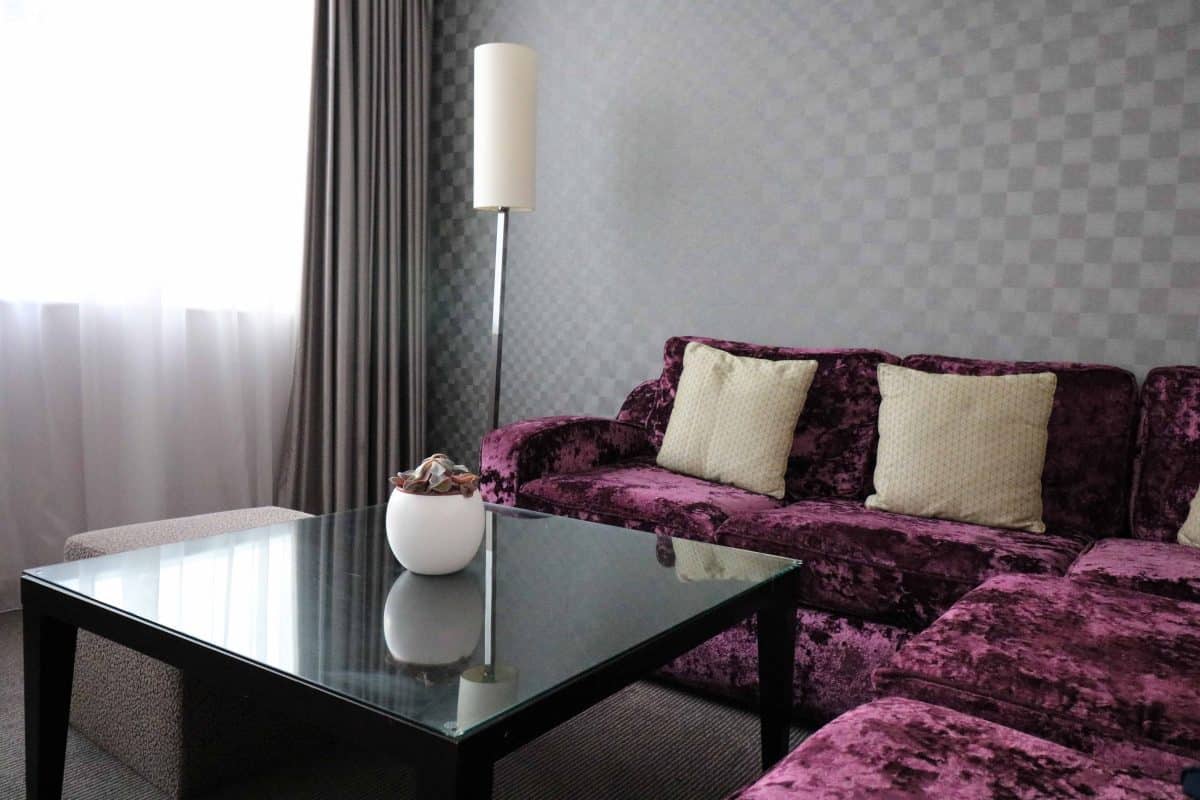 We had a cooked breakfast in the hotel before checking out and loved how modern the menu was. They had things like a full English but instead I went for the egg and bacon toasted sandwich which came with chips. It was a great, hearty start to the day! There was also a small continental buffet of pastries and fruit which was a lovely addition to breakfast.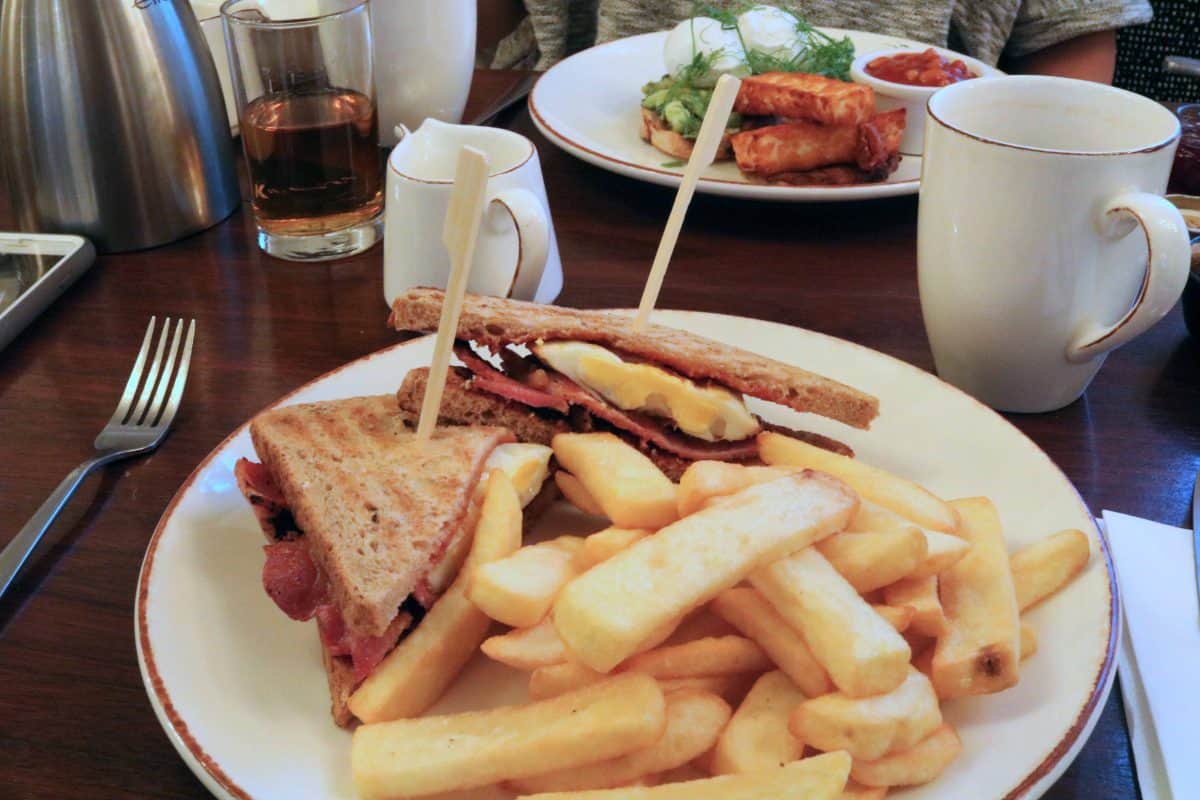 Sarah chose the full vegetarian breakfast which was avocado on sourdough topped with poached eggs, halloumi, a fritter and baked beans. It was a great breakfast that could only have been improved by the eggs being soft in the middle.
K West is just a fifteen minute walk to Notting Hill and so close to Shepherds Bush Empire and The Hammersmith Apollo. It has mainline train and underground tube stations close to the hotel as well as many bus routes. They are outside of the London congestion charging zone and have valet parking on site too which is charged at £25 for an overnight stay. We parked at Westfield for £15 for just over 24 hours.
If you're looking for a well situated hotel to visit London's attractions or have a weekend of shopping and relaxation then the K West Hotel and Spa could be a great choice for you.
You can find out more about the K West Hotel and Spa and check availability over on their website and their address for reference is Richmond Way, Hammersmith, London W14 0AX.