Disclosure: We were invited on this break for the purpose of this review however all opinions are my own.
We spent last weekend at Center Parcs in Woburn Forest on a self catering family break, just down the road from Woburn Safari Park, and had pretty much one of the best family breaks we have had in a long time.
We last went to Center Parcs two years ago on a midweek, term time break to Whinfell Forest and so we were looking forward to seeing how different a weekend would be – and how different a Center Parcs break would be now the children are that much older.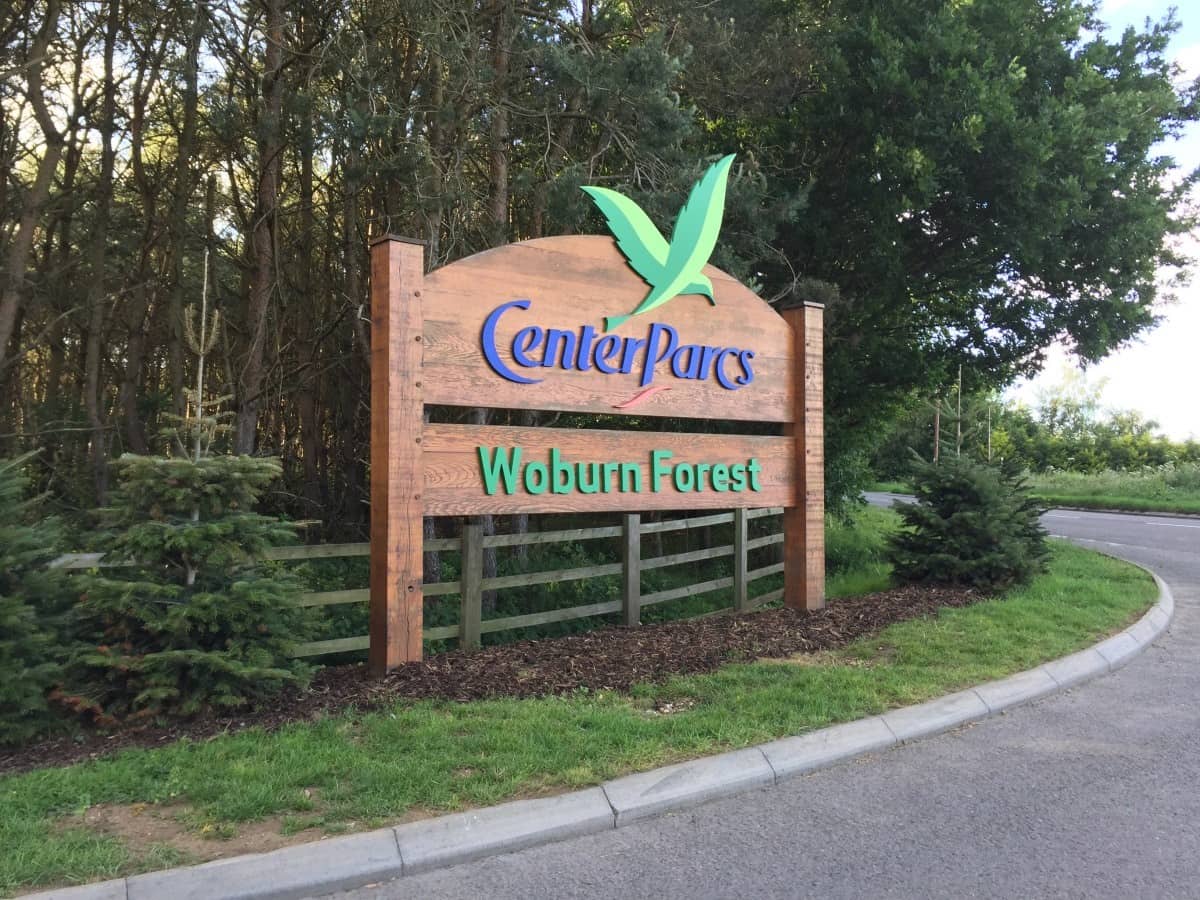 Woburn Forest isn't too far from us and so we made the trip straight after picking LP up from school on Friday. We got to Center Parcs at about 4:30pm and had a really smooth check in before driving to our woodland lodge home for the weekend. All the Center Parcs lodges are well laid out and beautiful.
What are the lodges like at Center Parcs?
Dave and I had wristbands to let us into our lodge and the accomodation was perfect. It was all on one floor with two twin rooms and a double, a bathroom and a shower room complete with complimentary toiletries and plenty of towels.
Can I watch Netflix at Center Parcs?
The living space was fantastic – with a really well equipped kitchen, a good size lounge with TV and Bluray player and a dining space for all of us too – as well as a patio with table, chairs and a brick barbecue. There was even a blackboard on the back of a door, creating easy entertainment for the children.
The living space was open plan and perfect for a family break away. There was wifi and the Center Parcs wifi speed was pretty good – we were happily watching Netflix at Centre Parcs using it in the evenings.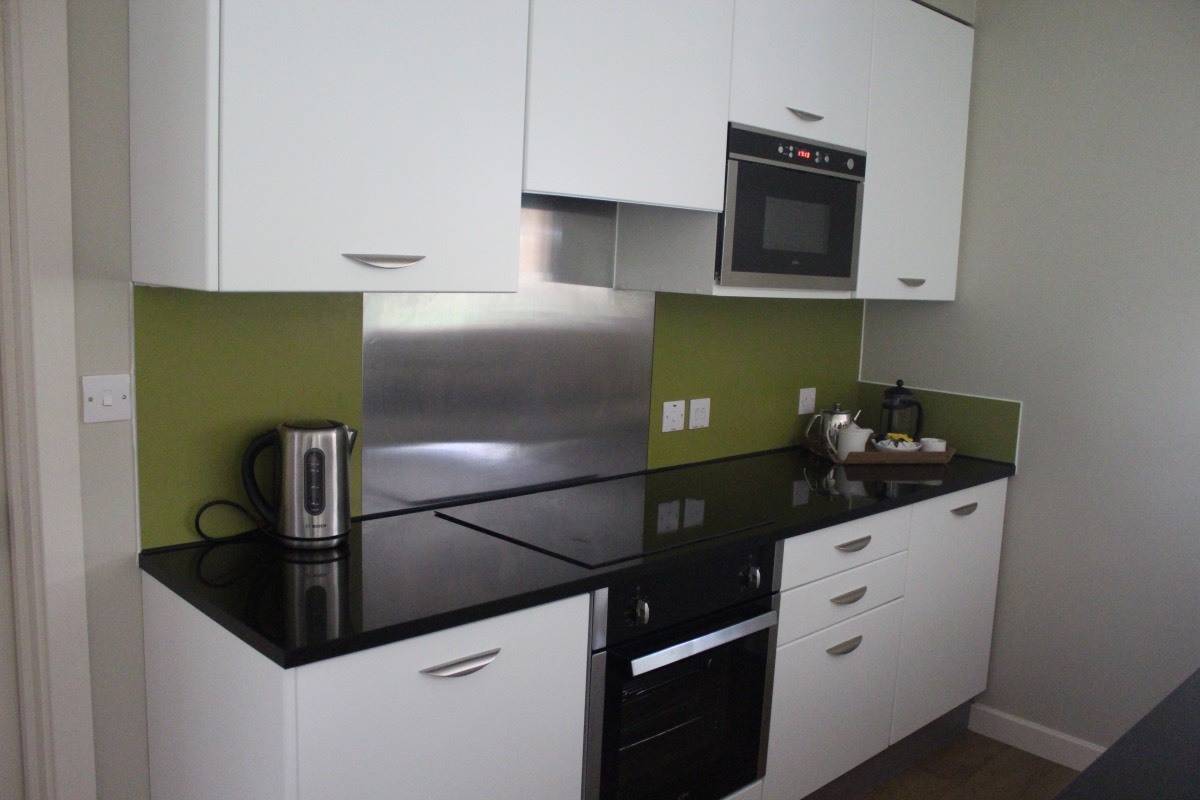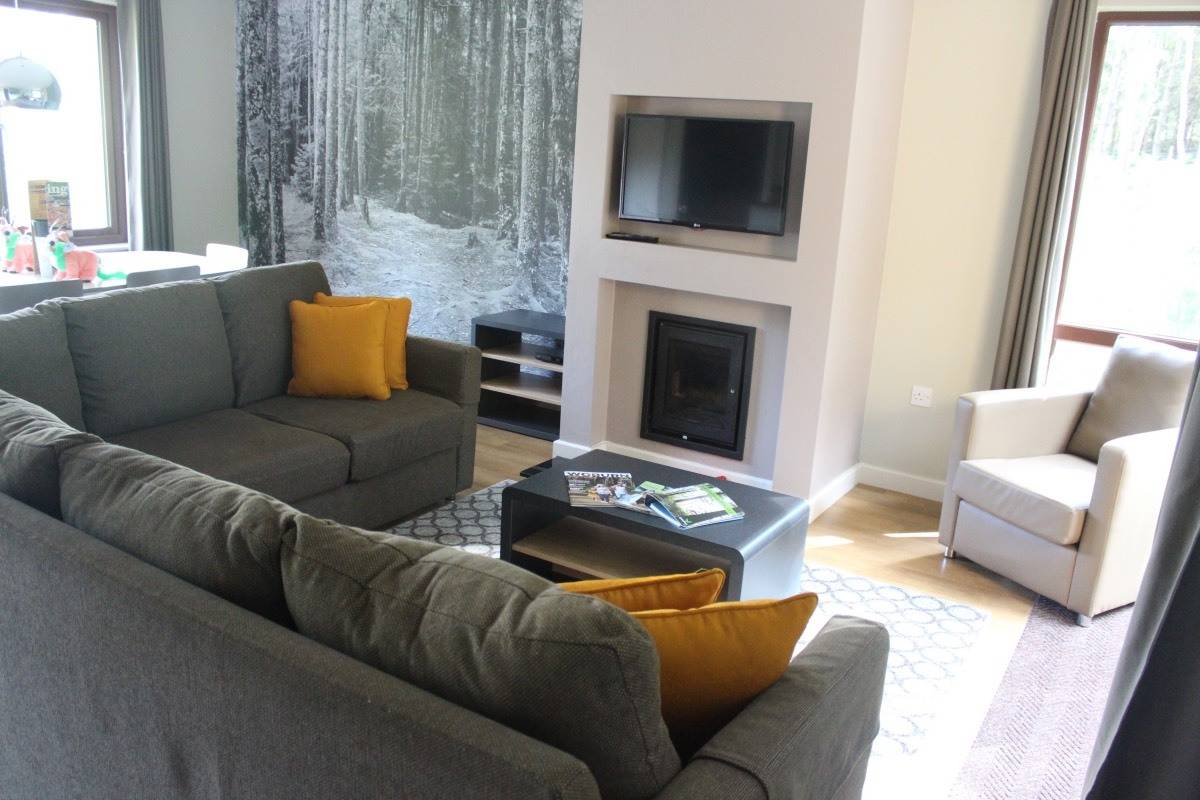 How do you get around Center Parcs Woburn Forest?
Centre Parcs don't allow cars on site – apart from when you arrive and leave. So we unpacked and drove to park our car for the weekend before picking up our bikes. Cycling is a huge part of a Center Parcs break. We hired bikes for Dave and I and a junior bike for LP.
We also booked a trailer to attach to Dave's bike for Little Man to ride in. The service was fantastic when we picked up our bikes. They were all set to the right height for us and we were provided with locks too. We hired cycle helmets at the same time.
Over the weekend we cycled a lot although LP isn't the most confident at cycling and finds using brakes tricky. In the end she went in the trailer with Little Man – and they had a great time together! The trailer was great as it had storage space too, perfect for carrying shopping and swim gear.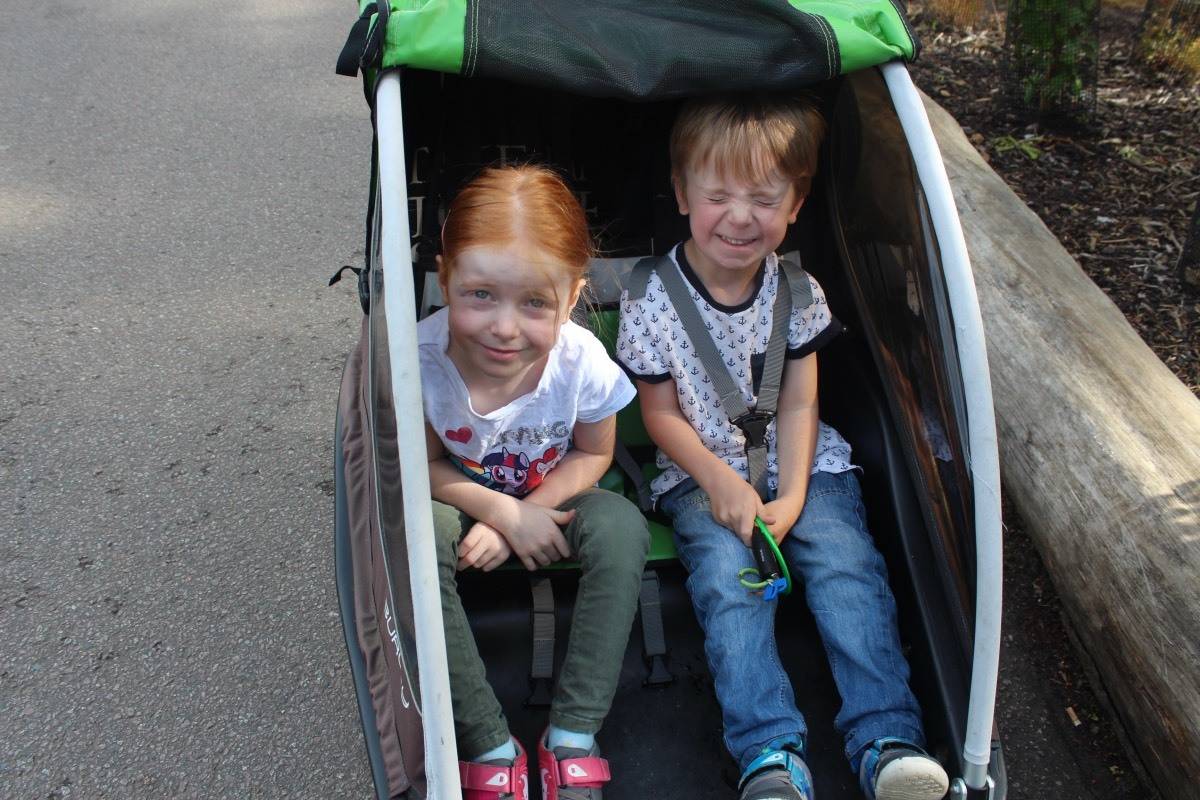 What are the dining options like at Woburn Forest?
On our first night at Center Parcs we ate dinner in our lodge – having bought pizzas with us. But, through the weekend we had a great mix of self catering and eating out. Center Parcs has all you need for either option with so many restaurants and a supermarket. We also had a grocery pack that you can order when you book your holiday. This includes all the basics you need to get you started.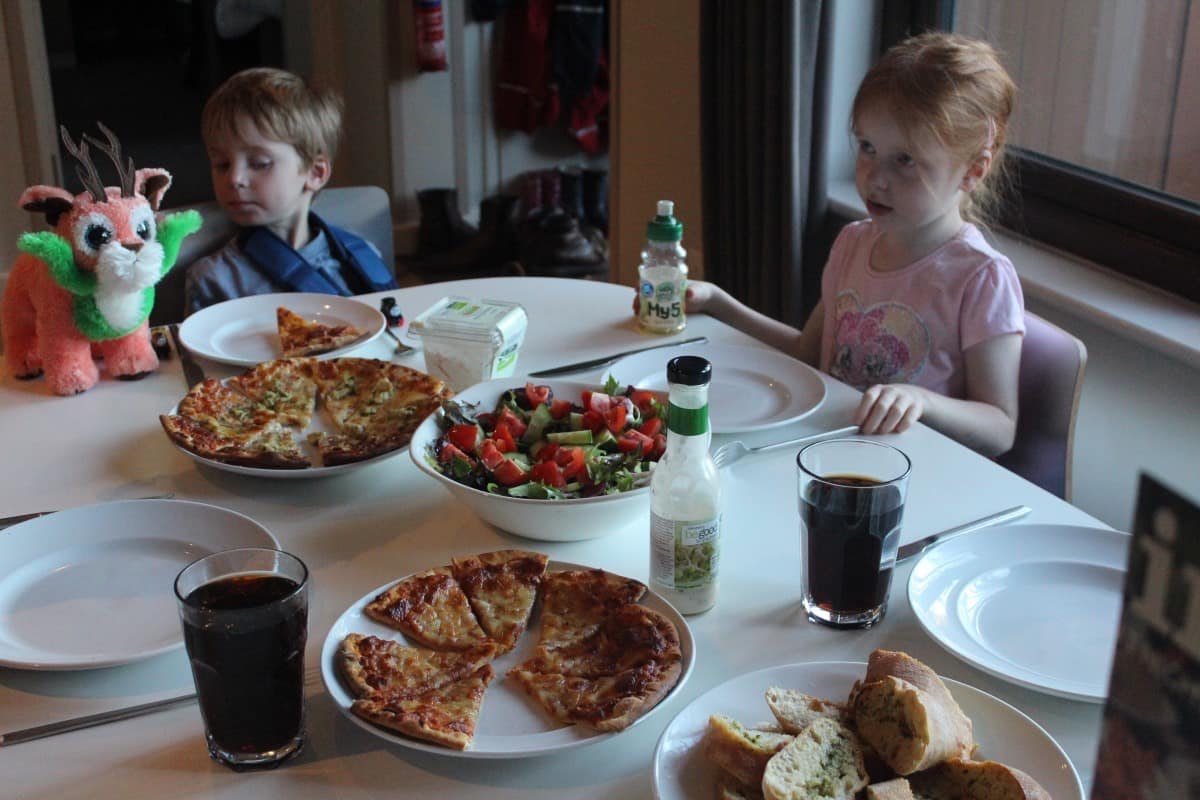 What is the Center Parcs Strada like?
One evening we had a meal at Strada and it was lovely. Strada is one of our favourite family restaurants. They have colouring packs for the children and chef hats it's easy to see why they love it so much. The children had the three course children's menu.
They both ordered the same things – garlic bread with cheese, tagliatelle bolognese and ice cream for dessert. The portion sizes were perfect and the food arrived so quickly – we really couldn't have asked for better service.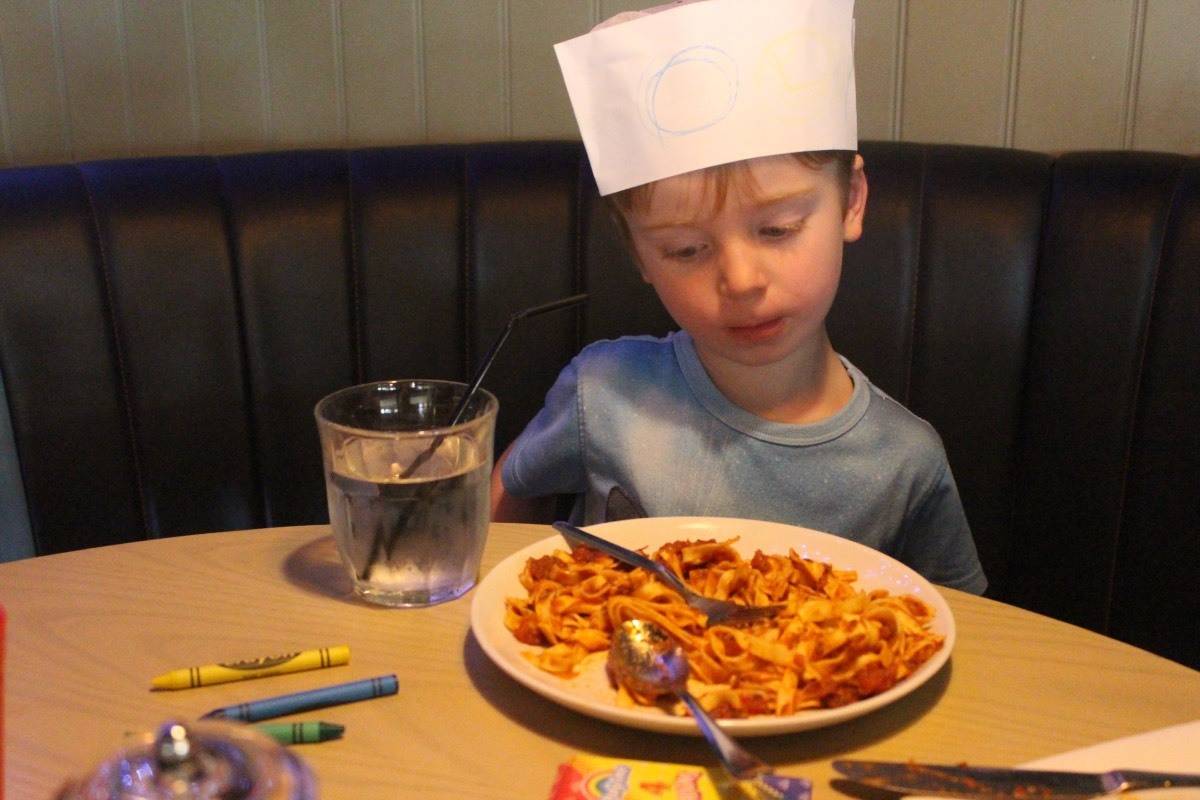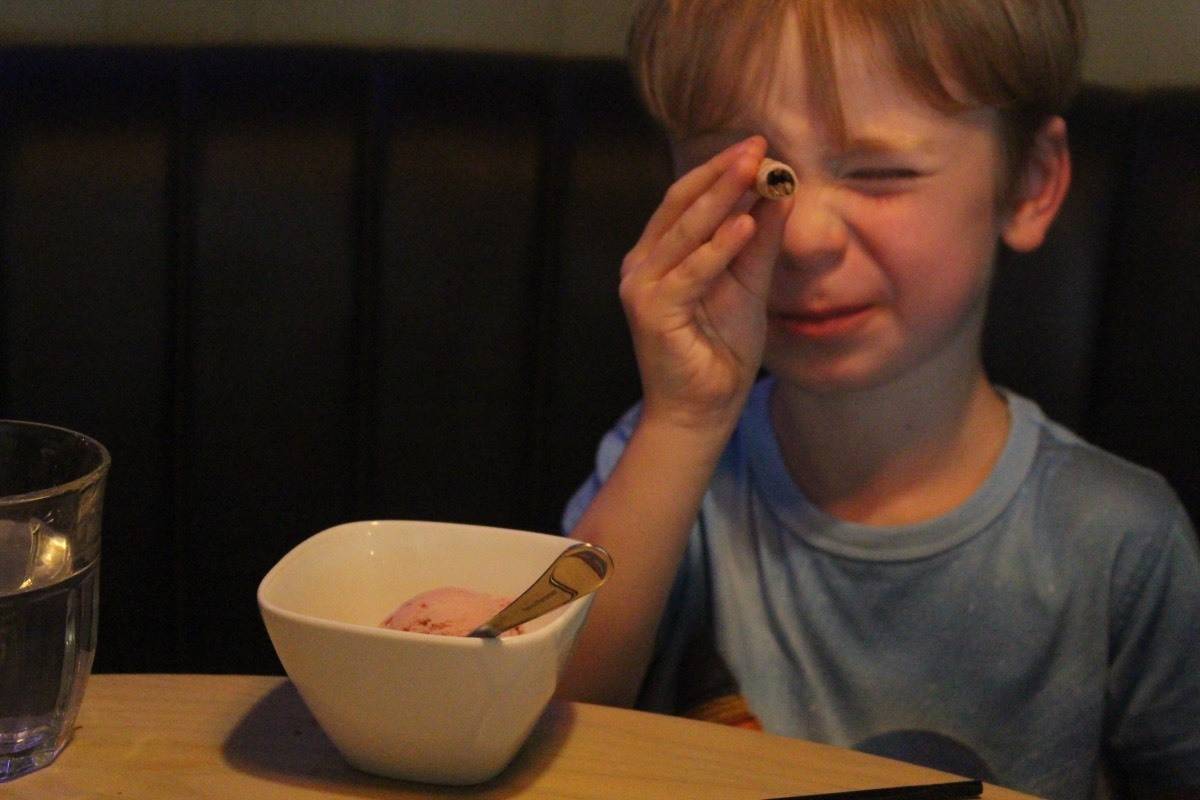 Dave and I had three courses too with antipasti and arancini for starters. These are two classic Italian dishes that we often order. We then went for the sirloin steak and chicken caesar salad. It was all cooked beautifully and had great portion sizes.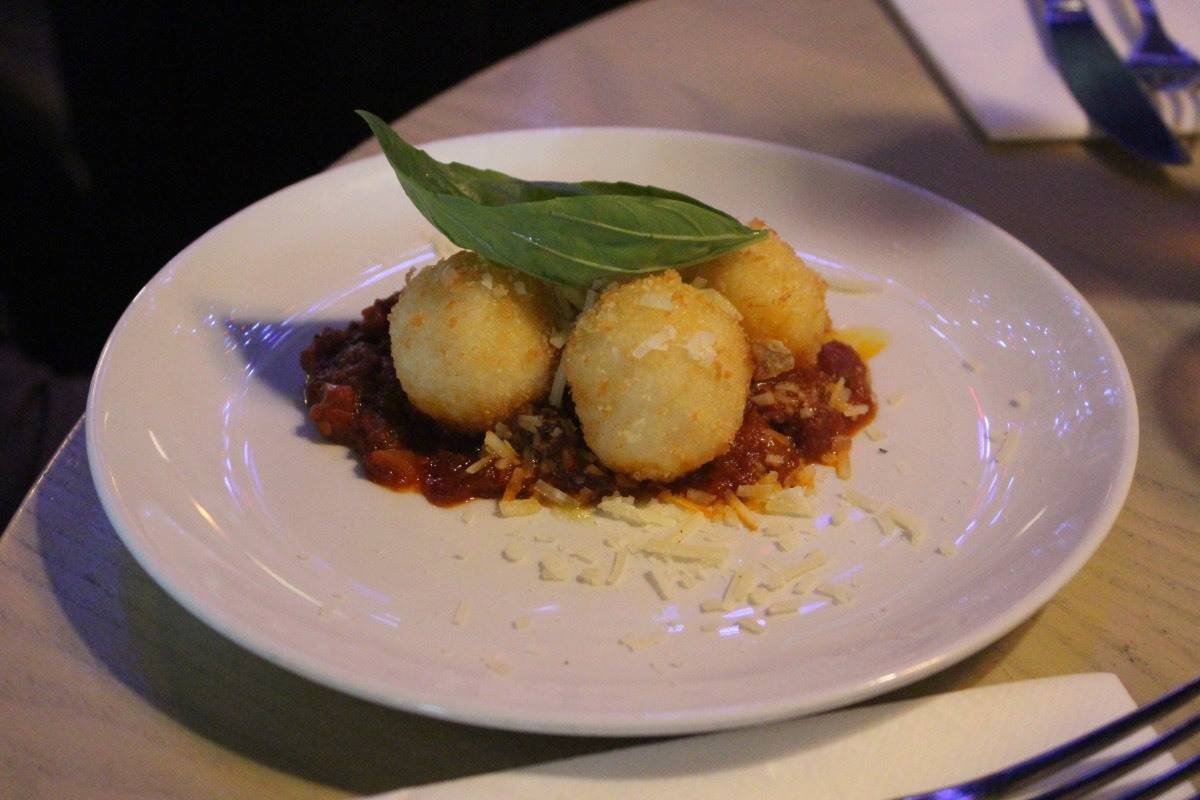 For dessert Dave chose the classic chocolate fondant and I went for the nougat. This is something I have never had before but an incredible dessert. It was like a cross between the inside of a milky way and ice cream – amazing!
What is Dexters like?
On our last night we had dinner at Dexters. This is a classic fast food style restaurant but with table service and plates. They serve hot dogs, burgers and chicken dippers. The children couldn't have been happier with their chicken dippers and chips.
Dave and I had a burger each and considering it's an actual restaurant and comes served with chips it was great value at just £8 each. It was the sort of food that you just know the whole family will enjoy and it won't take hours to get through the meal. The service was great and we all enjoyed it – a nice, easy meal out that the children loved.
We also stopped for a Starbucks lunch one day, which was surprisingly quiet. We also grabbed drinks in the Leisure Bowl. The children are never happier than when they have a Slush Puppy treat! There were so many places to eat and grab drinks throughout Center Parcs which kept the whole family happy.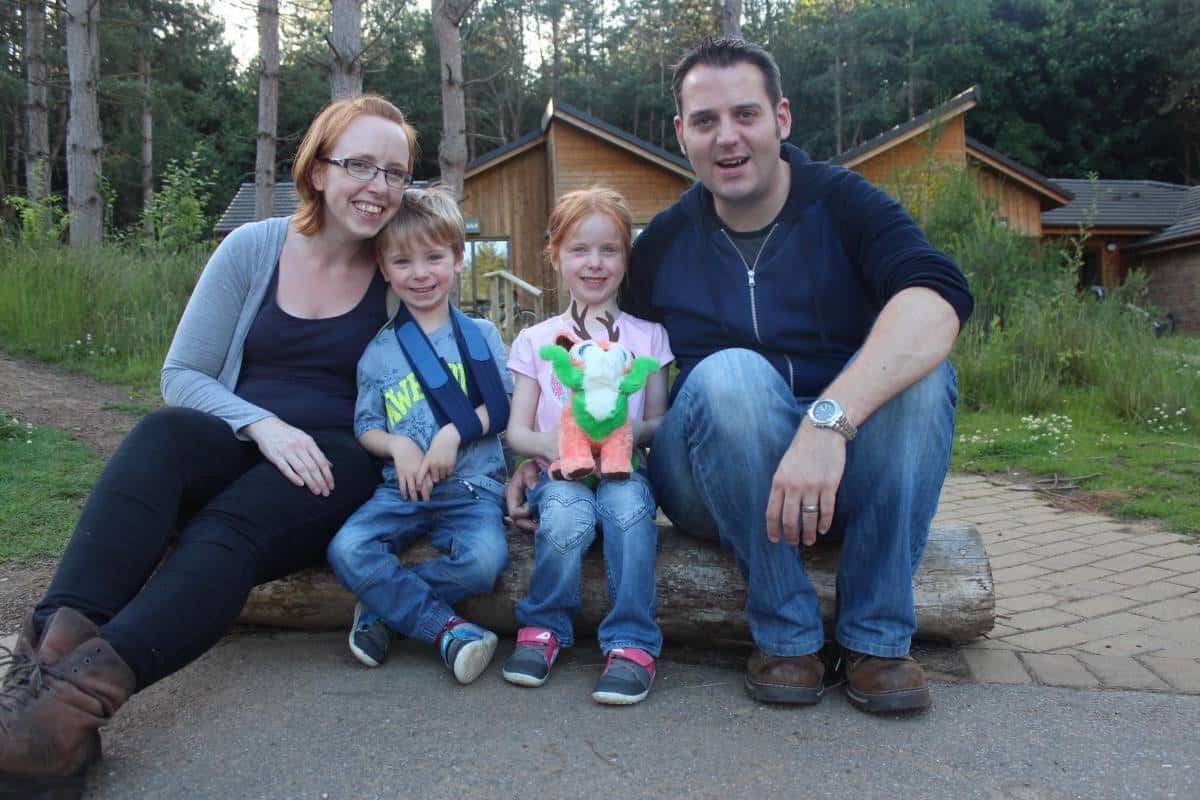 I'll share our thoughts of the entertainment and activities on offer in a separate post. For now, here's a video we made of our break: