*This is a paid post
At the weekend we went on our very own, real life adventure thanks to Treasure Trails. They offer fantastic trail packs for so many places across the country and we decided to do the Aldershot Military Driving Trail, a Spy Mission Treasure Trail that would take us around the interesting and historic parts of Aldershot.
Treasure Trails come as a downloadable pdf or a printed pack that is posted to you. They cost just £9.99 – plus postage if you have the physical version – and they are something you can go and do instantly. You don't need to book a time slot or wait for a guide to be available. They are a completely self guided puzzle. A fun way of exploring somewhere new, getting outside and having fun.
Although our trail was billed as a driving trail it was a good mix of walking and driving, with planned places to stop off and no long car journeys either. We were only ever in the car for a couple of minutes at a time or outside in the sunshine exploring. Most Treasure Trails are outdoor walking tours but there are a few that involve driving or exploring things indoors like castles.
Our pack explained our spy mission challenge – to save the Wellington Memorial in Aldershot from being blown up! We had to work our way through 18 clues to find the answers to crack the code and save the day. We were all pretty invested in our mission from the start and it was so easy to get sucked in! We did have to explain to Little Man that it wasn't real, there wasn't a bomb and it was all make believe and fun.
We started our group mission outside Aldershot Military Museum – and sadly we did our trail when the museum wasn't open so have promised LP and Little Man that we'll go back another day. For the trail we didn't need to go in the museum and instead could just spot a few things outside before driving to our next location.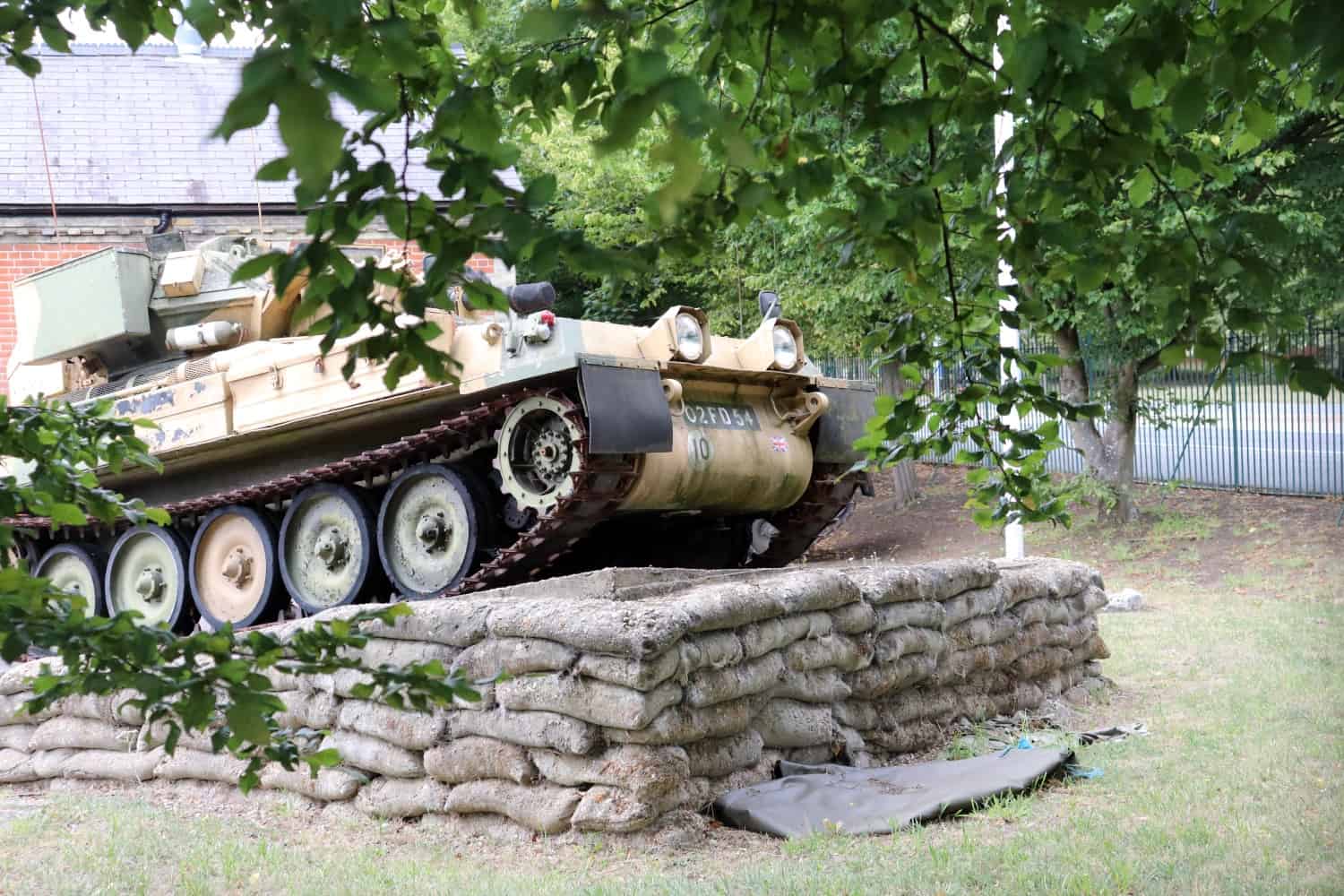 The trail took us on a walk through a country park, along the canal and past churches we'd only ever driven past previously. One of the churches that was the basis for our third clue had us stumped – it had scaffold around it so we couldn't find what we were looking for to answer the questions.
Thankfully, Treasure Trails have a text system where you can ask your spy HQ for help and they give you three hints if you need them. HQ saved the day and we could carry on with our trail.
We went to Aldershot Military Cemetery and saw amazing views before walking around a park in the town centre and visiting another local church and park beside it. Each clue needed us to find something and write answers in boxes on the trail pack – numbers, letters, words or even to do a sum of numbers we'd found.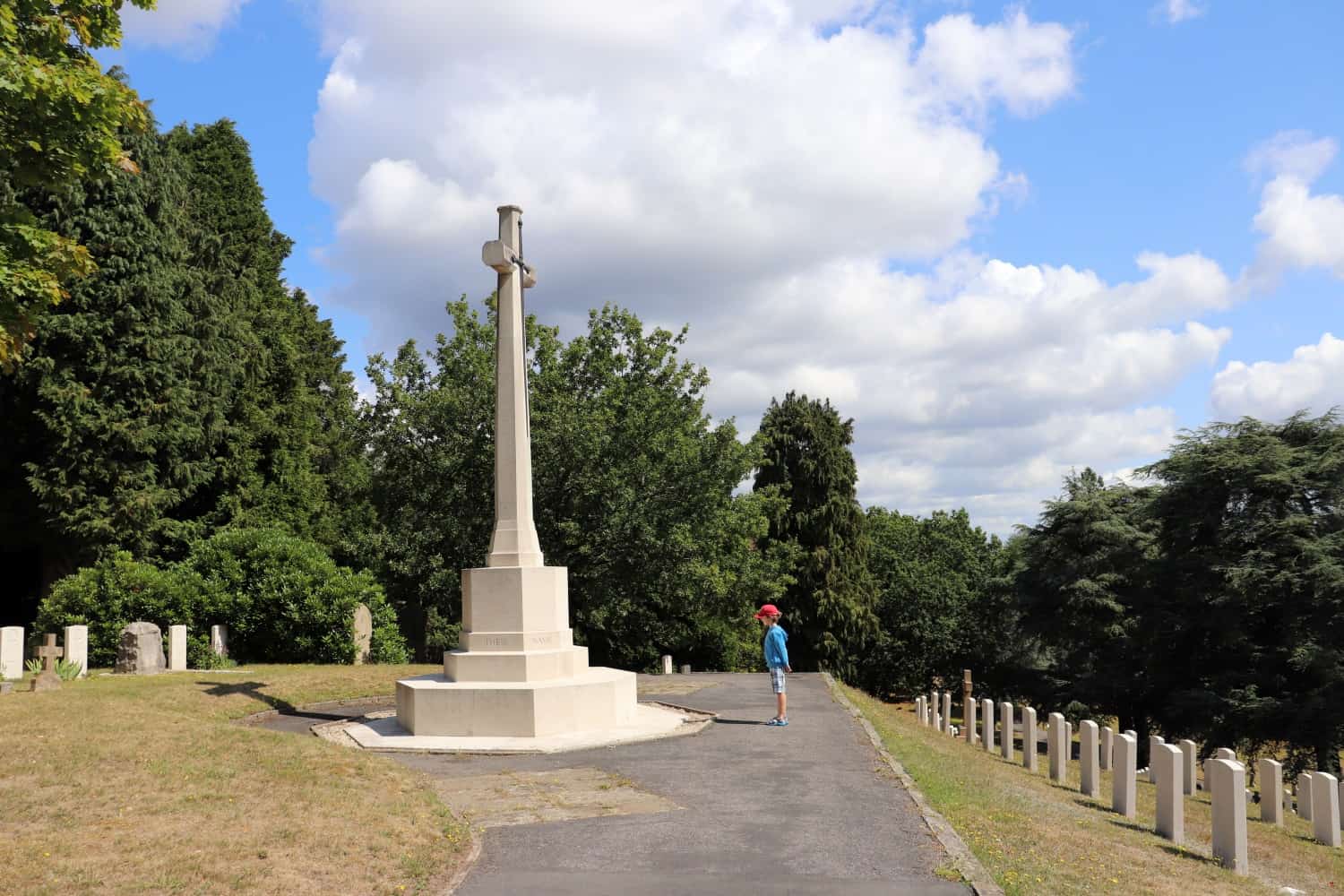 Towards the end of our trail we had some driving directions to follow that took us past historic buildings – the place where Winston Churchill learnt to ride, the Palais Ballroom building where the Beatles played their first southern concert and other places that we had never heard of before and yet had driven past so often!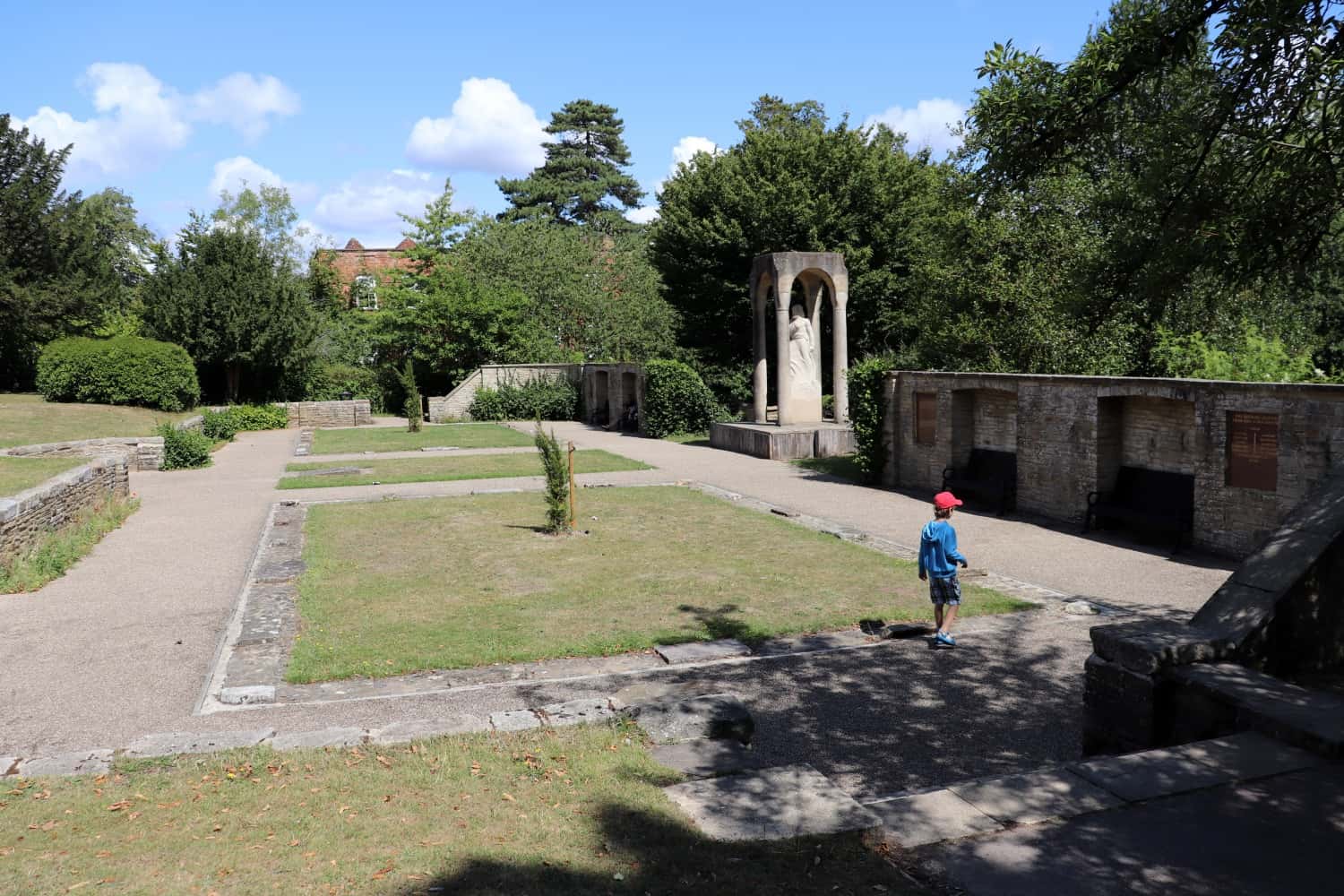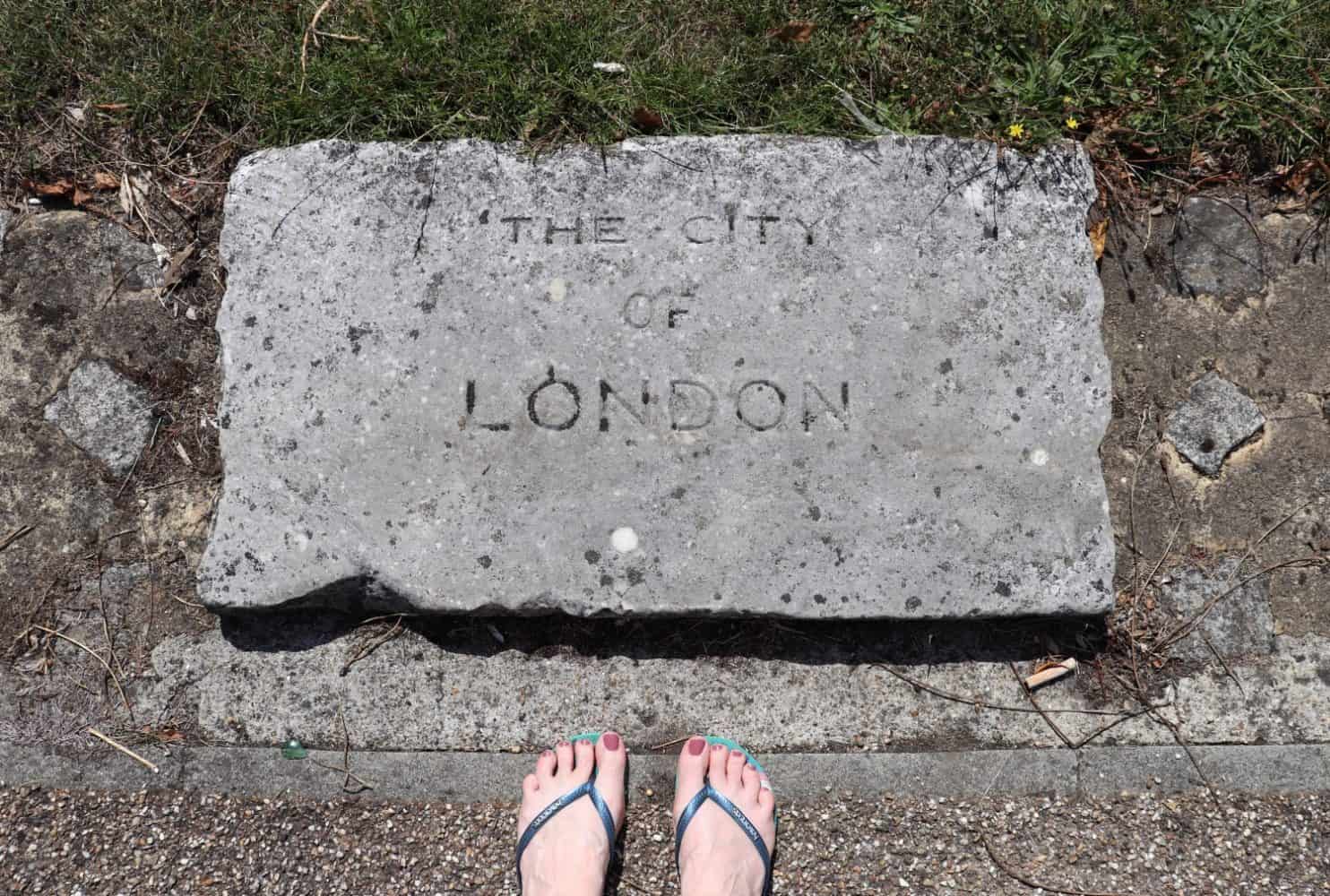 Dave and I both commented how Treasure Trails has inspired us to explore places right on our doorstep, go to places we would never think to visit and learn so much in the process. It was great fun for the whole family and we know we'll be doing more Treasure Trails in the future.
Our trail finished at the Wellington Memorial on Round Hill, just outside of Aldershot Town Centre. We got to climb the hill and solve the final clues – with Little Man double checking with us that there wasn't really a bomb!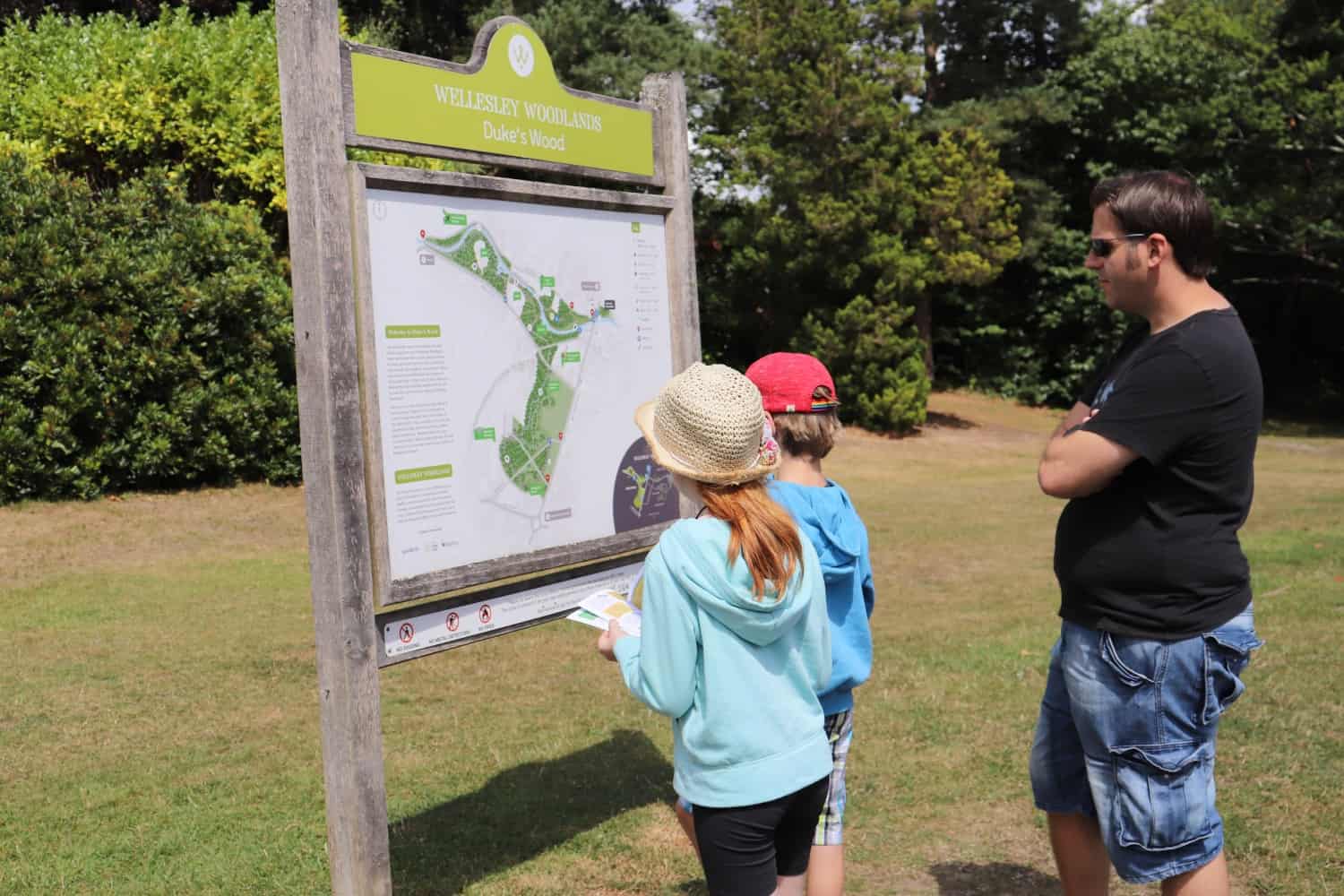 We absolutely loved Treasure Trails. We had so much fun and were so absorbed in the story that it really felt like we were on a secret mission. The best thing about Treasure Trails is that it's such great value.
For just £9.99 you can take yourself off on an adventure in so many places across the country and you can have the trail printed off and in your hand, ready to go instantly, perfect if you decide to go on and adventure at the last minute. There's no cost per person, just the flat £9.99 fee, and as many people can participate as you like – great if you have a big family.
I thought Treasure Trails was such a bargain for the quality family day out we had together. We were out for over three hours, walked miles and felt so accomplished when we completed our mission.
And that's not all. When your mission is complete you can put your final code into the Treasure Trails website and if the code is correct you get entered into a prize draw to win £100. There are also certificates and activities to print off as a reward for the children. It's safe to say that LP and Little Man loved the experience – as did Dave and I.
You can find all the Treasure Trails over on their website so why not take a look and organise your next adventure?