When we were planning what to do for my Birthday one of the first things we thought to do was go somewhere nice for afternoon tea. Then I remembered that often National Trust properties have lovely cafes or tea rooms and do celebration afternoon tea packages. I took to twitter to ask not only the advice of the National Trust but also of other Twitter users and before long I was pointed in the direction of Waddesdon Manor near Aylesbury, Buckinghamshire.
What were our first impressions of Waddesdon Manor?
Waddesdon Manor is currently undergoing a bit of a redevelopment of the car park with a new arrivals lodge but this didn't detract from our visit. The car park is ample and well thought out with many parent and child spaces that we appreciated. At the arrivals lodge we were shown to small buses that took us to the main Waddesdon Manor house or further along to The Stables and on the short journey we saw just how vast the Waddesdon Manor estate is with lovely countryside and forest.
What are the play areas like at Waddesdon Manor?
The first thing the children wanted to do was play so we ventured into the forest to find the woodland play areas which are situated down a hillside between the house and stables. There are lots of different areas with different activities and it's set out roughly in age order with the play equipment most suited to smaller children at the furthest point near to the stables.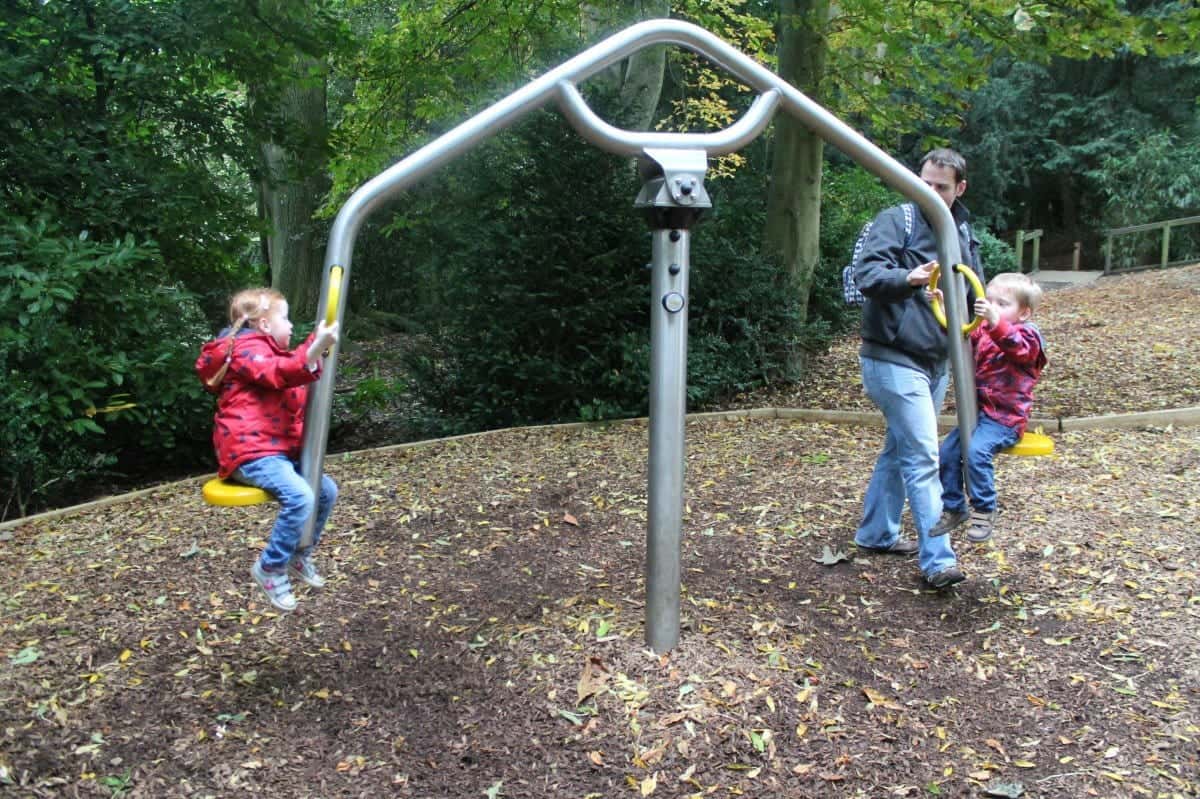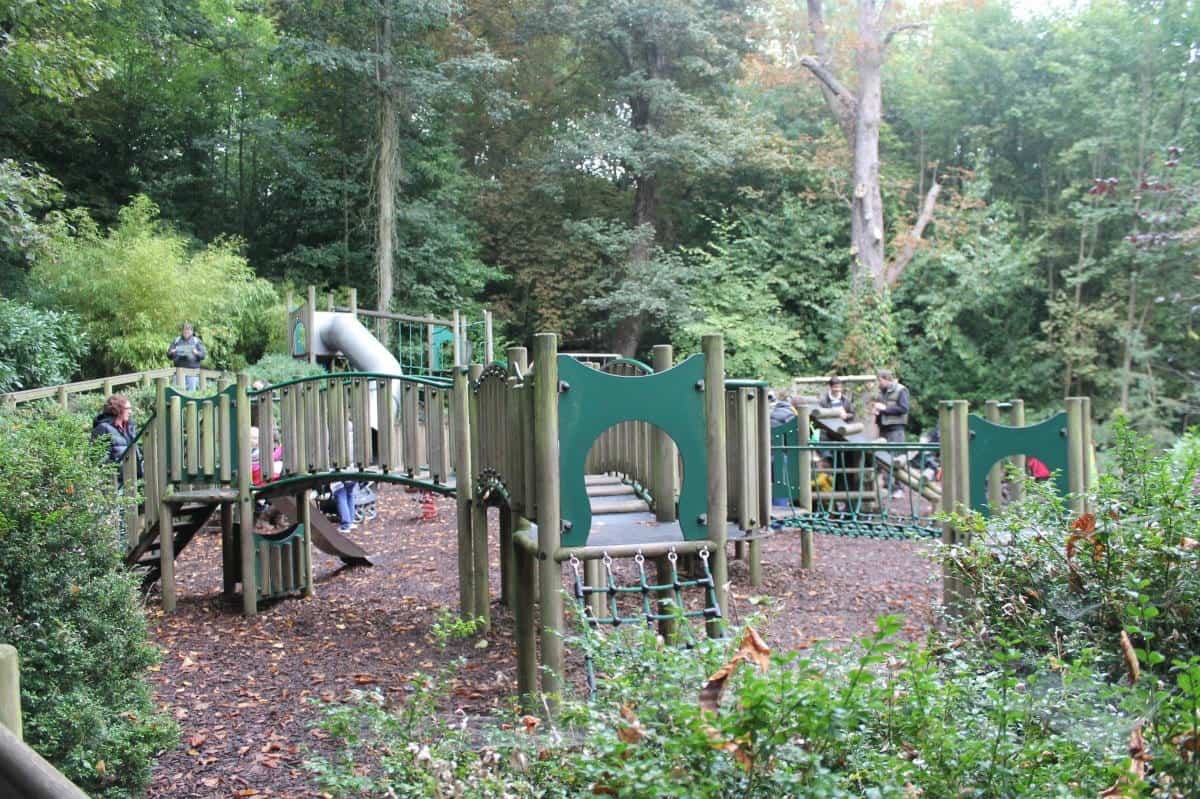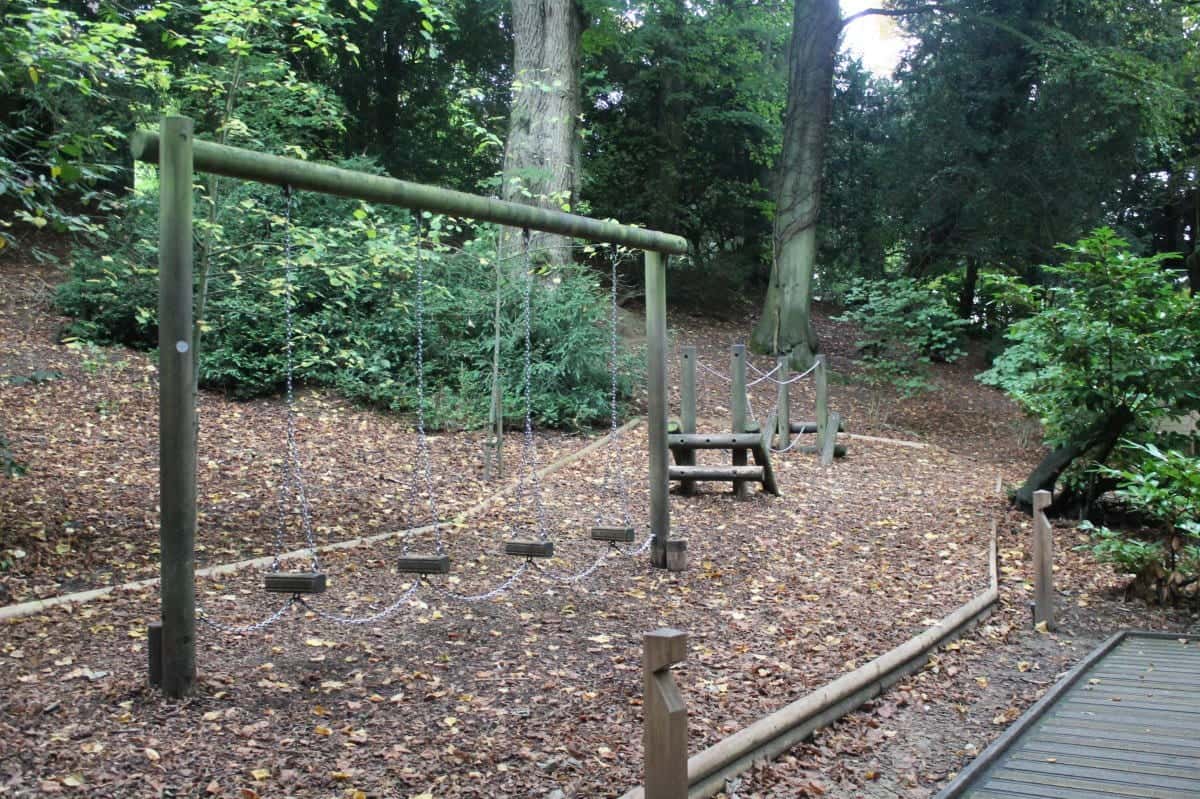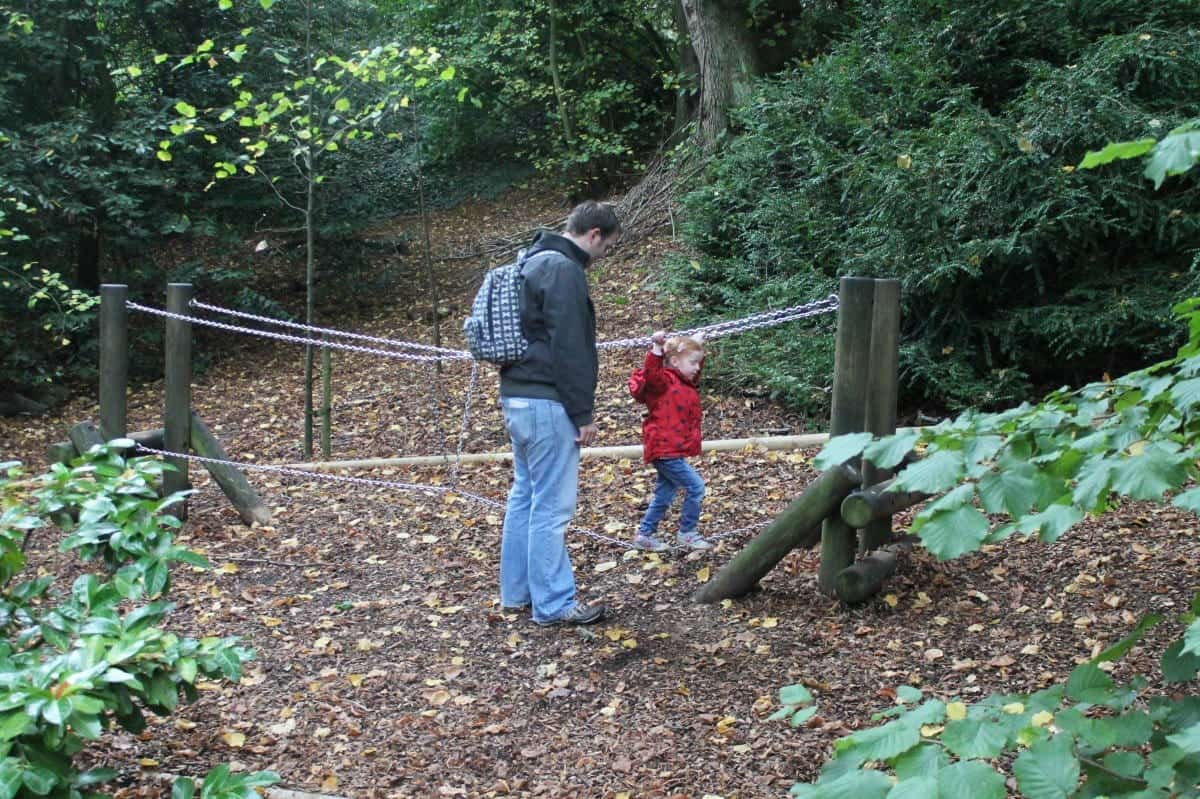 The children had a great time running around and all of the areas looked well maintained and really lovely spaces for the children to play. They loved the slides, swings and climbing structures and I know they would have spent all day here if we hadn't had afternoon tea booked.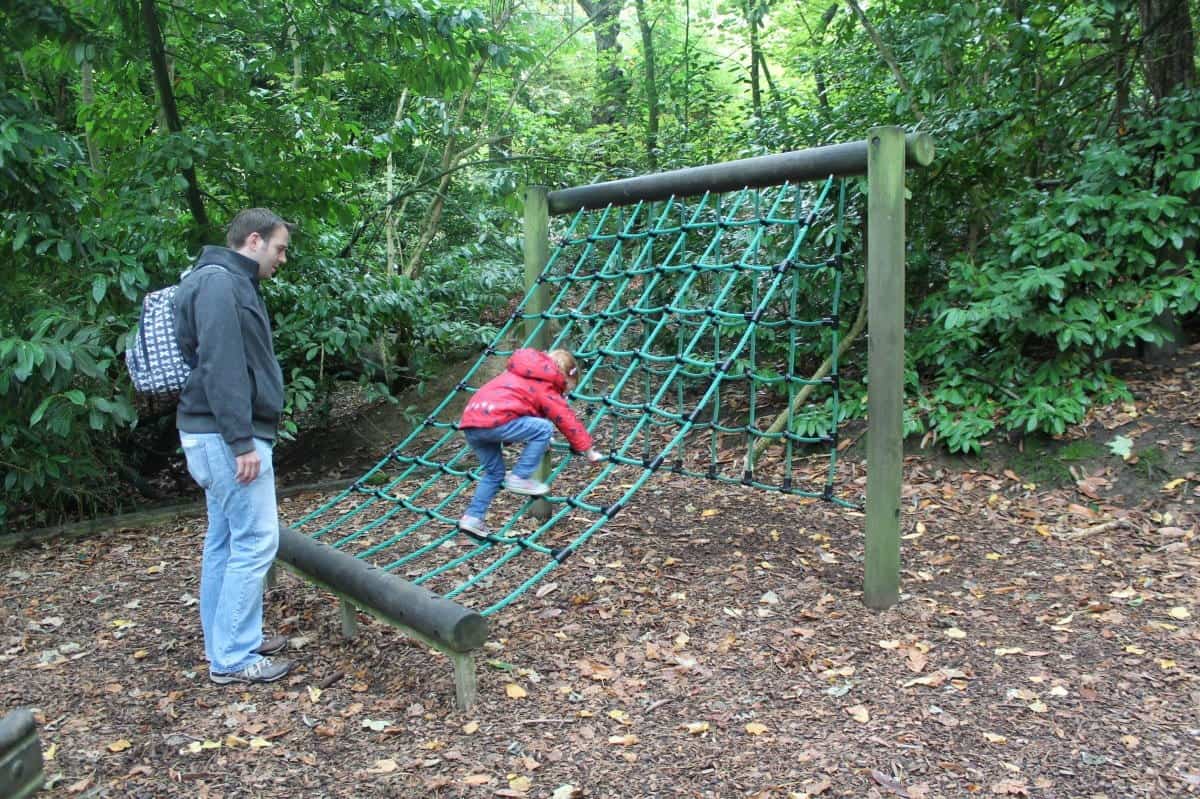 What is afternoon tea like at Waddesdon Manor?
We wandered back through the forest, past a lovely cafe and seating area and back towards Waddesdon Manor. We had tea booked at the Manor House Restaurant and a table was ready when we arrived. I was slightly apprehensive about taking such young children to something so posh but the staff made the children feel welcome and put us at ease.
The Afternoon Teas came with a selection of teas to choose from – juice or milk for the children – and then all of us had a savoury course followed by a sweet course. I'm really pleased the courses didn't all come out at once as I know the children would have had no chance of eating sandwiches if they'd seen the cake from the start!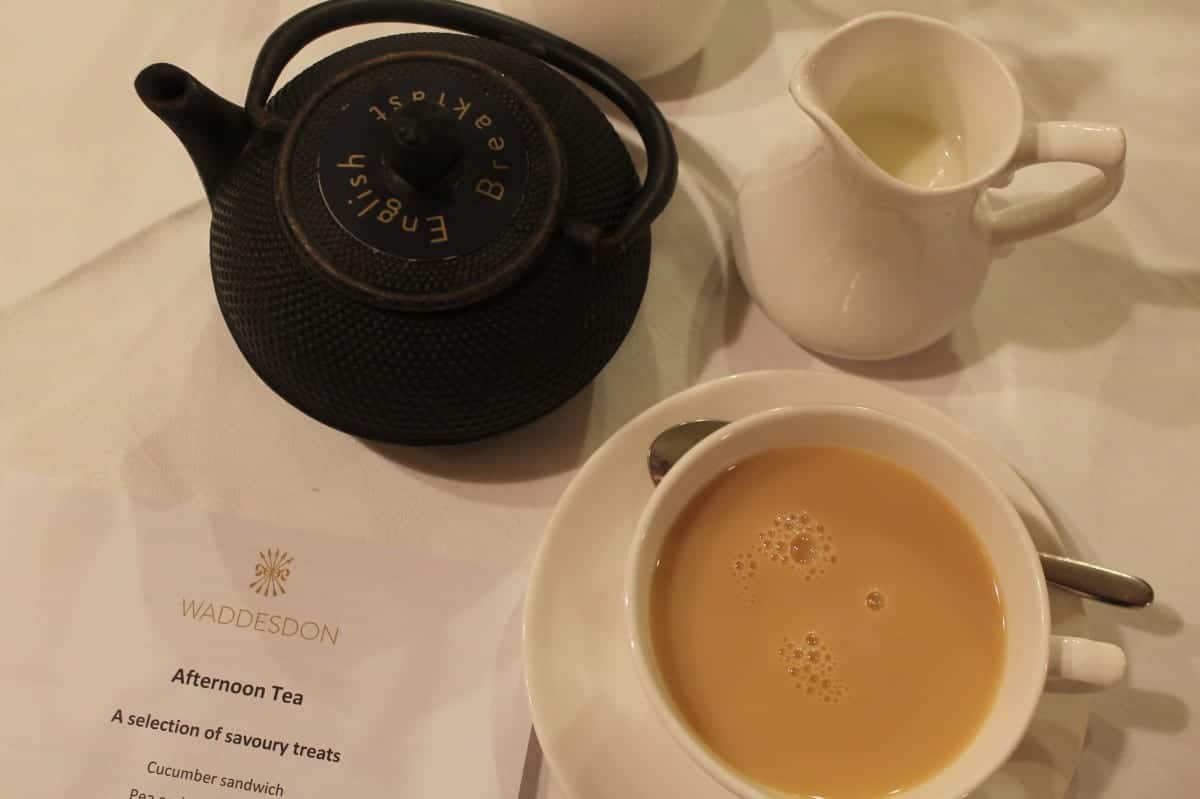 The children had ham and cheese rolls whilst Dave and I had a selection of tarts and other canapé style items that were all delicious. I am definitely more of a sweet fan than savoury but the little sandwiches and tarts were wonderful.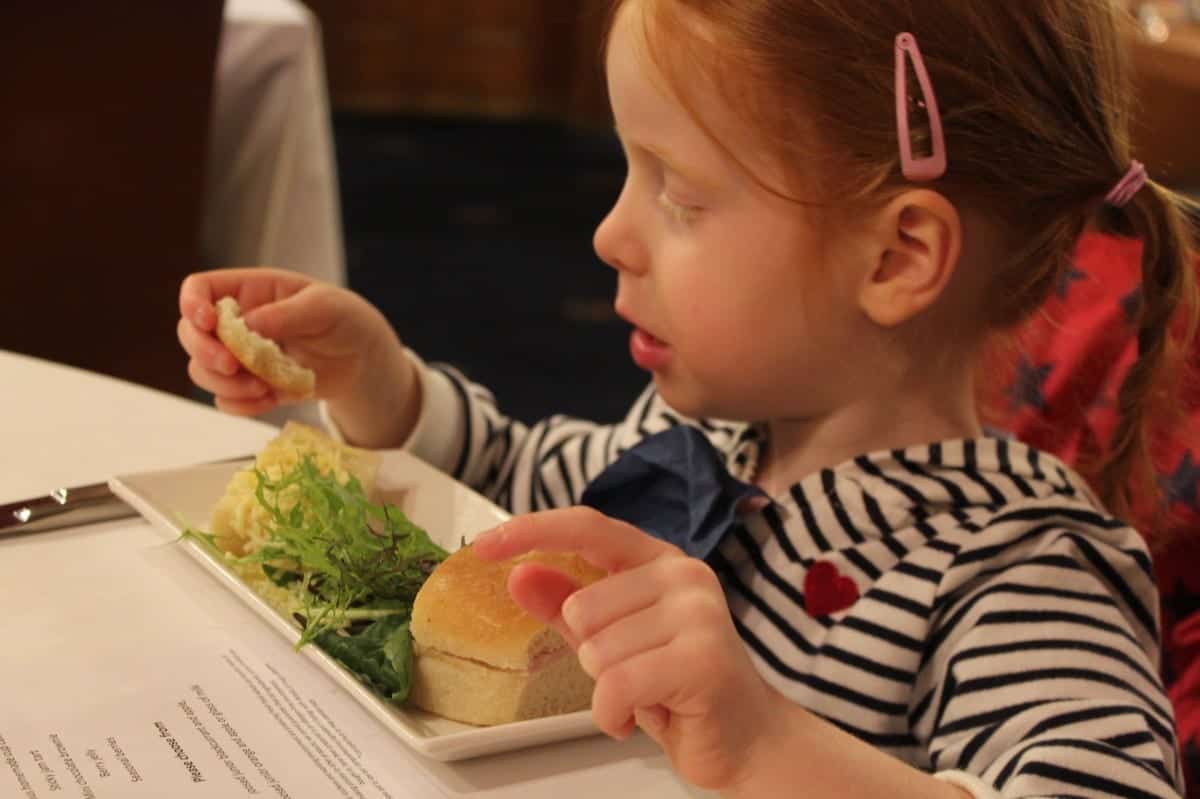 The sweet course was too much for the children who had good size slices of cake, jam tarts, jelly and berries. They both ate as much as they could but we ended up taking a few pieces home in a box!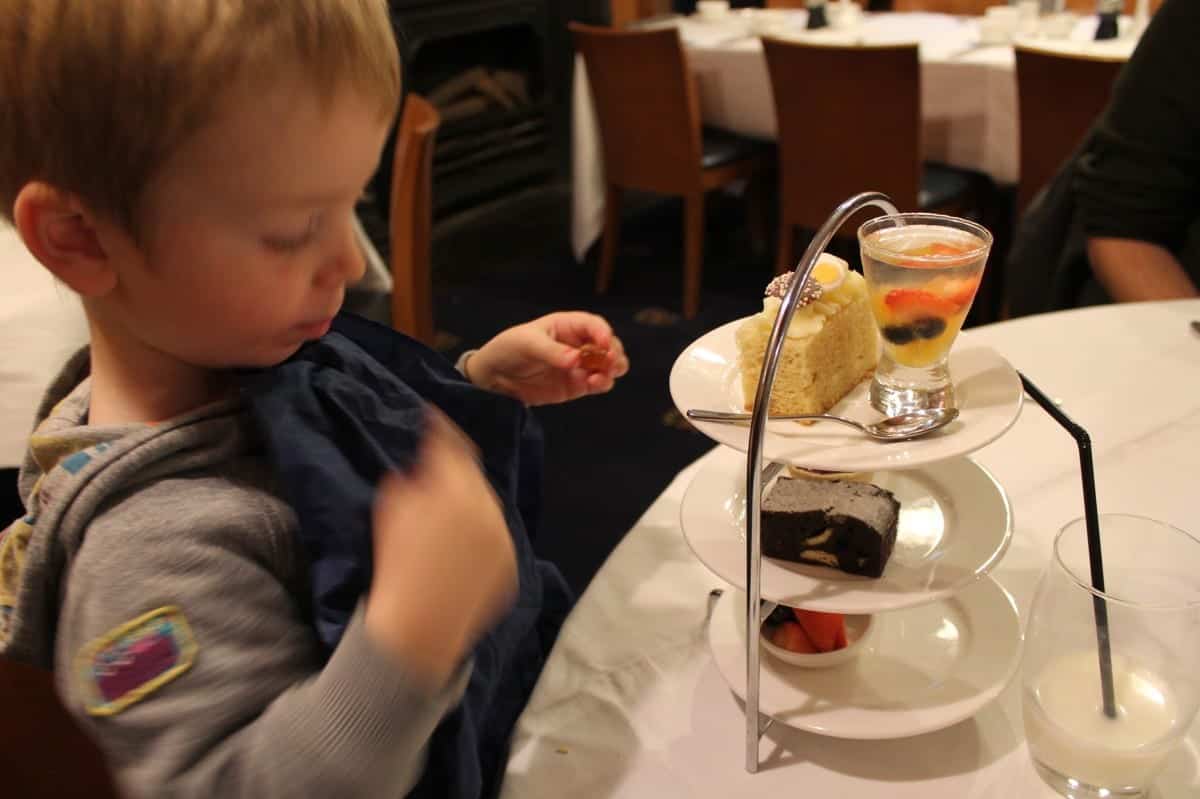 Dave and I had so many sweet treats and I nearly gave up before I got to my scone but as the children took their time eating it gave us a chance to pace ourselves too. I loved that my cake stand came out with a Birthday message for me and I can't think of a nicer way to spend my Birthday afternoon. It was lovely.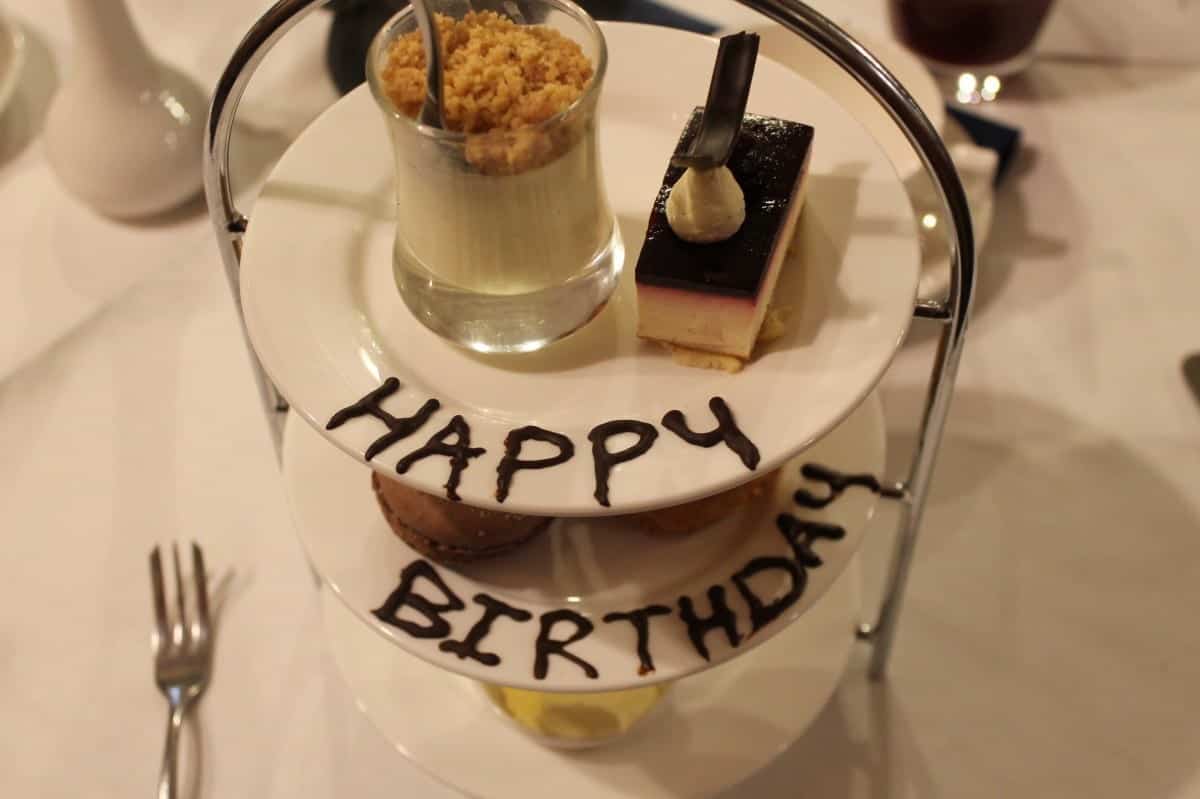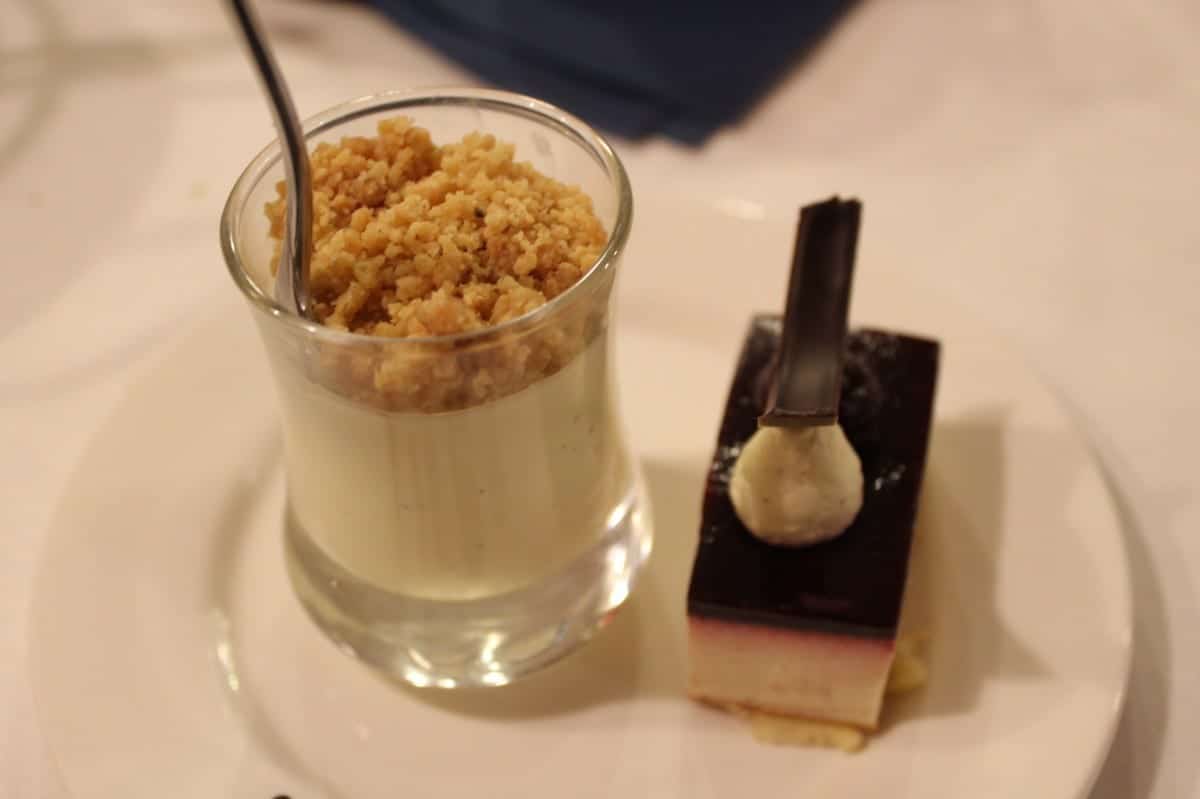 What are the Waddesdon Manor grounds like?
After tea we wandered around the grounds of Waddesdon Manor. By this time the children were too tired to look inside the house but were happy collecting conkers, looking at flowers and playing hide and seek. The grounds at Waddesdon manor are beautiful and I wish we lived nearer to visit often.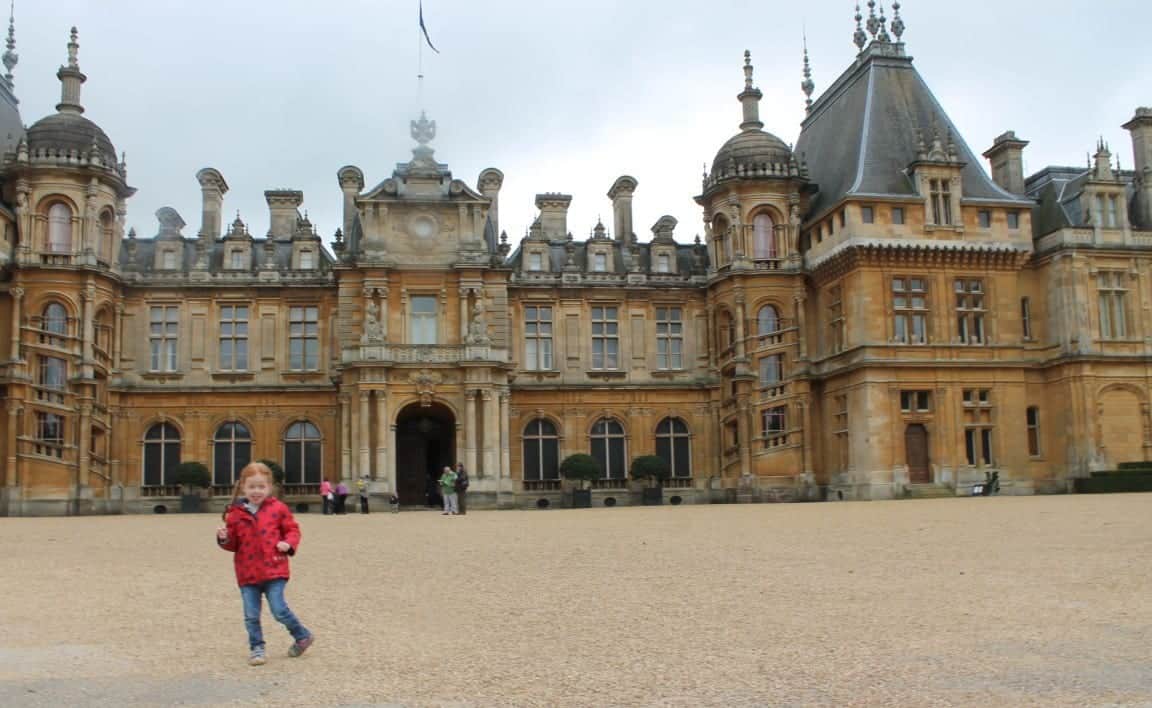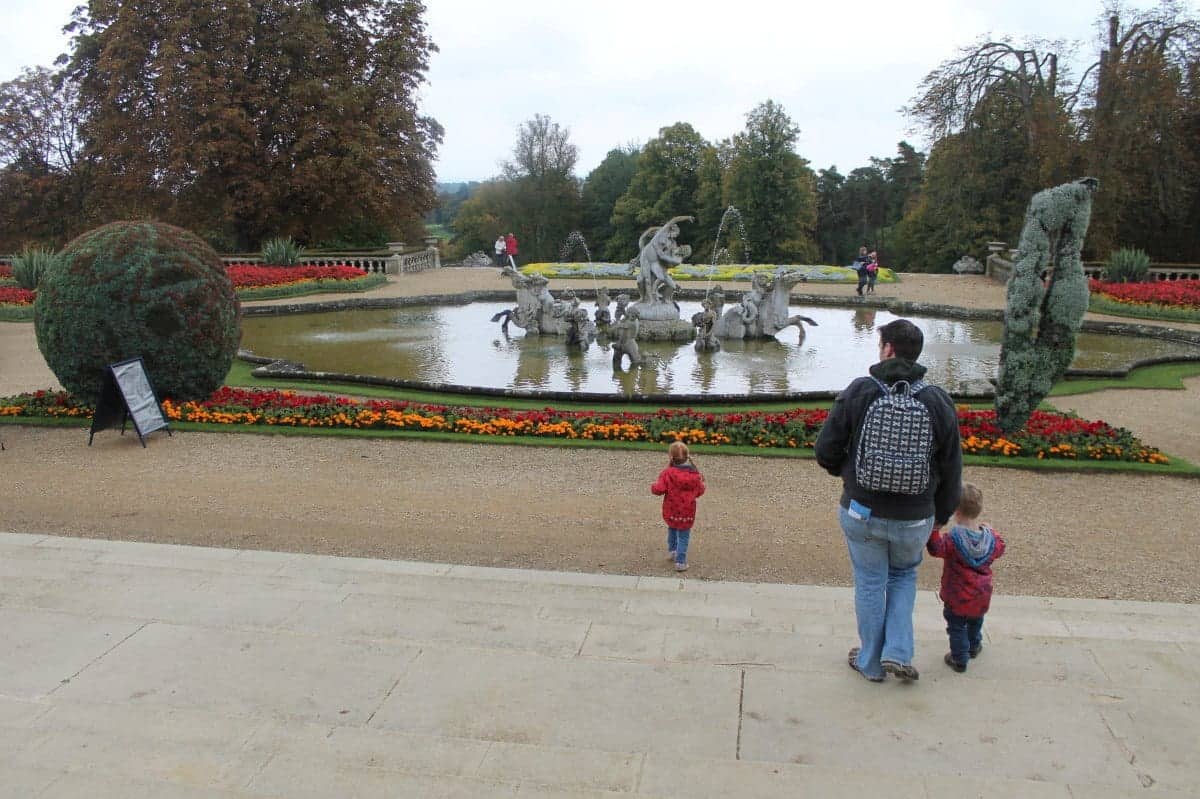 Just before we headed home I remembered a staff member mentioning an aviary and we went off to investigate. I have never seen a more beautiful aviary and the children loved looking at the birds. It was so different to anything on other National Trust sites we've visited and so unexpected – definitely worth looking at if you visit Waddesdon Manor.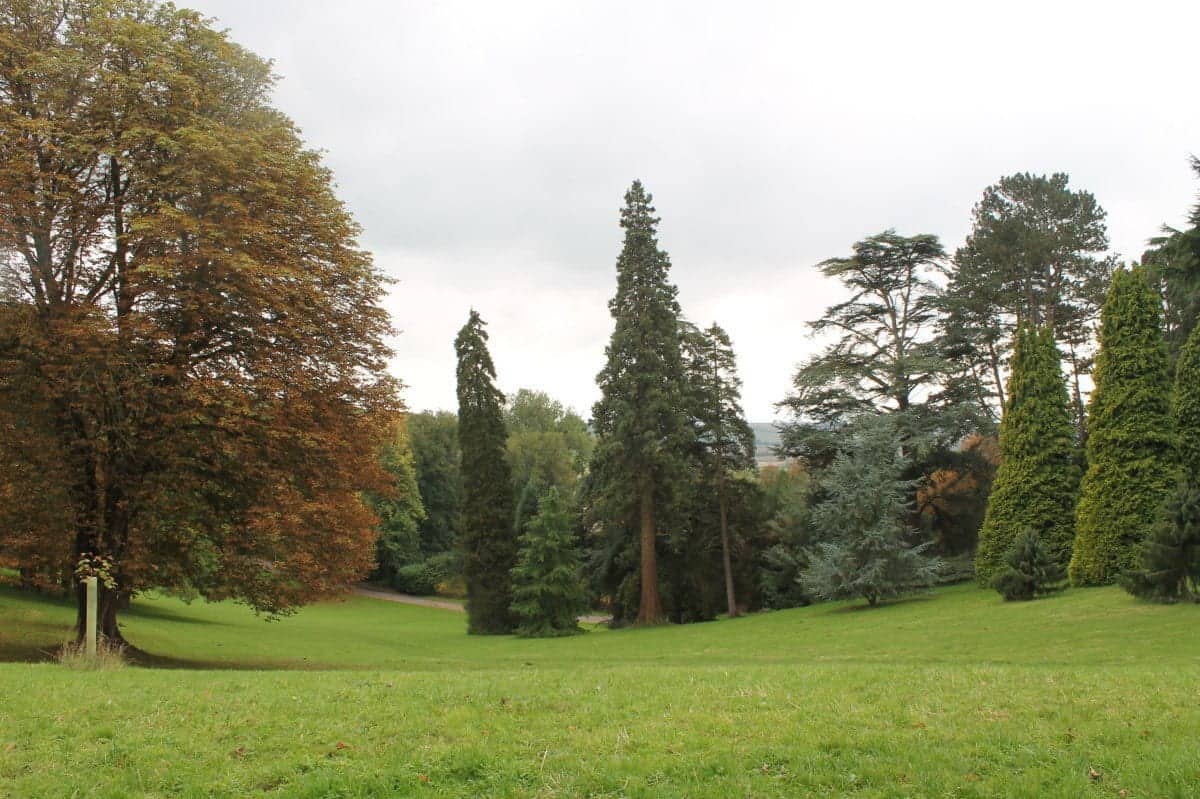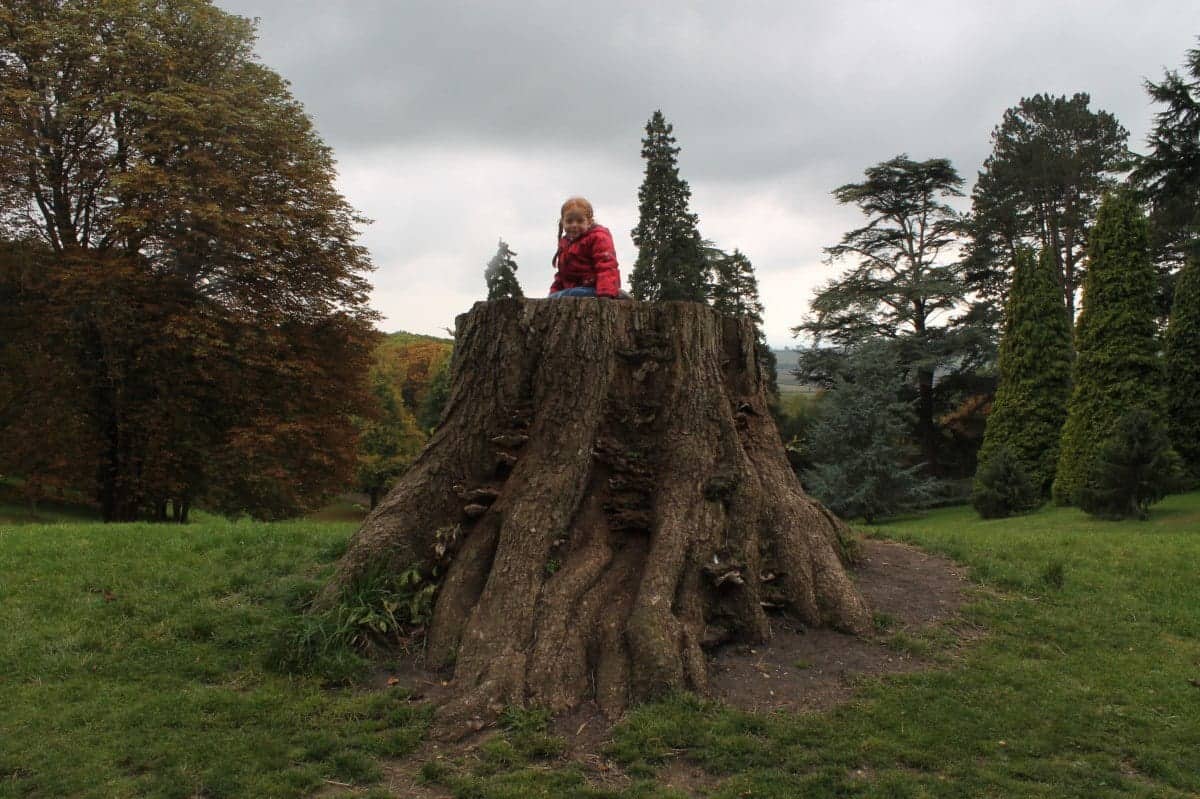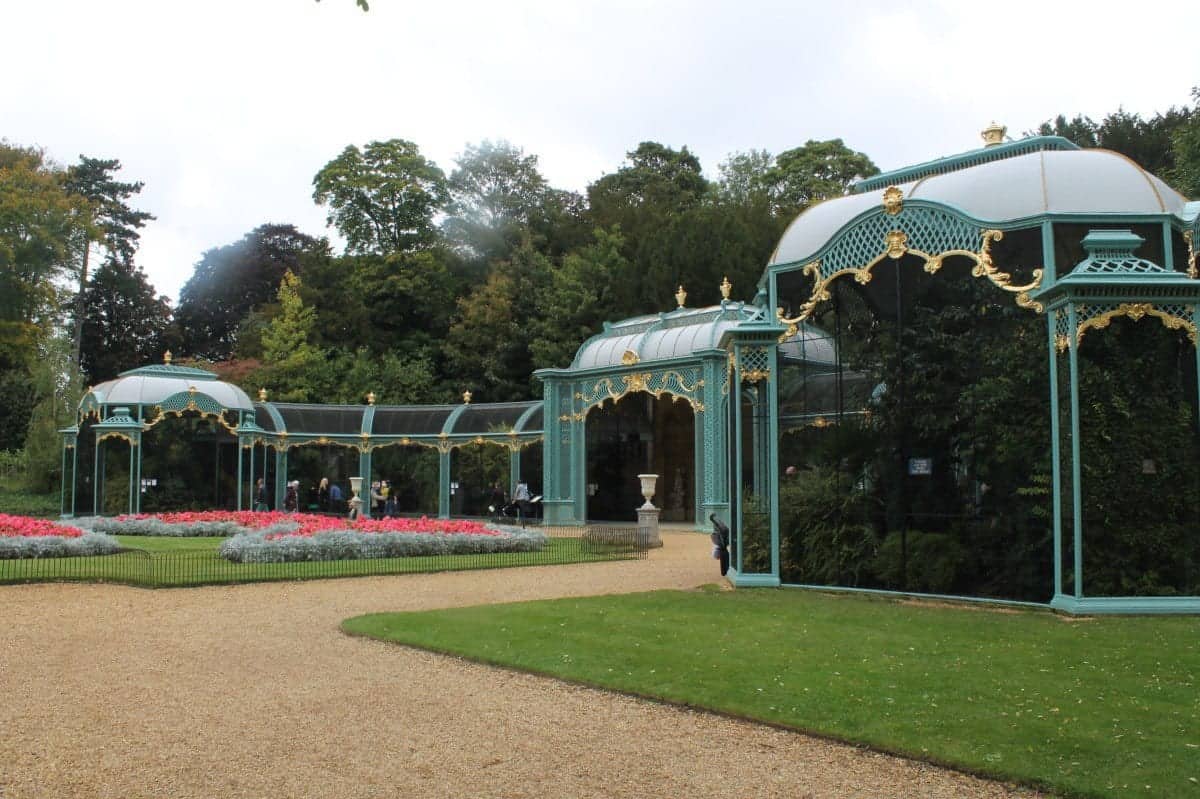 At the end of our trip another little bus took us back to the car park and we headed off on the rest of my Birthday adventure. Waddesdon Manor was beautiful to look at, lovely to explore and had a lot to keep children amused. We'll definitely be visiting again in the future.
I've also written about the Christmas at Waddesdon fair and winter light trail here.