As we live in South East England we have spent a lot of time going on days out locally, around London and the home counties especially. We always love to find days out where we learn something as well as have fun so I thought it would be good to put together all our favourite educational days out across the South East.
I've left off any National Trust properties, English Heritage sites or Sea Life centres as they are all educational in their own ways.
So here are our favourite educational days out in the South East:
Museums
Beaulieu Motor Museum – Hampshire
There is so much to see and learn at Beaulieu Motor Museum from the Beaulieu Abbey ruins to the motor museum which has vehicles all the way back from to the very first bicycles. It's a must for any transport fan! Plus, it's on the edge of the New Forest making a wander in the surrounding area wonderful too.
Aldershot Military Museum – Hampshire
Aldershot Military Museum is a great place to learn all about the history of Aldershot military town, the part it played in the arm and i's links to the history of British aviation and the local pottery industry.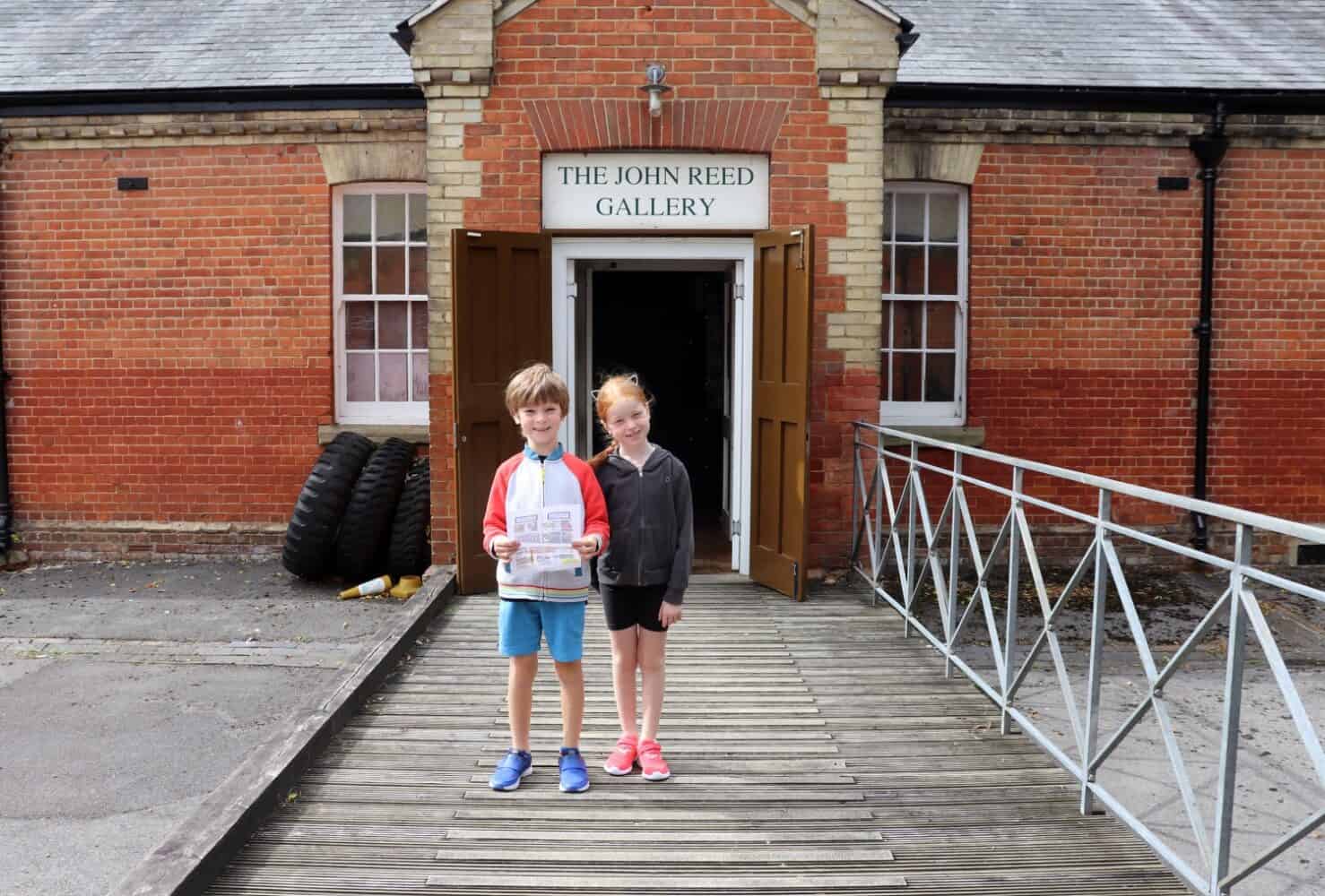 Butser Ancient Farm – Petersfield, Hampshire
Butser Ancient Farm is an archaeological open air museum which features reconstructions of prehistoric, Romano-British and Anglo-Saxon buildings. It's a fantastic day out where the whole family will learn something – and get to participate in an archeological dig too.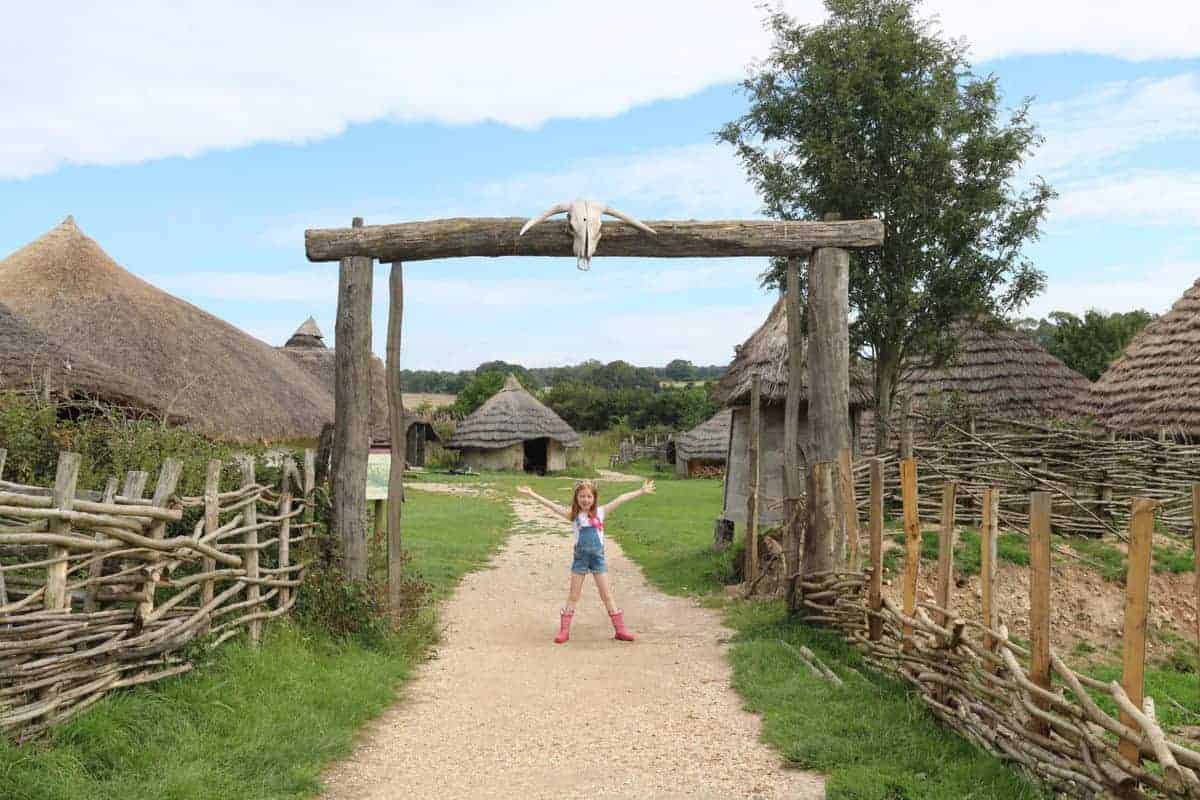 Milestones Museum – Basingstoke, Hampshire
Milestones Museum of Living History is a museum made up of a network of streets that have been recreated just like those found in Victorian and 1930s Hampshire. It's a great place to learn about the years gone by and when you pay to visit you can return free for a year – and it's open all year round too.
Historic Dockyard Chatham – Kent
The Historic Dockyard Chatham is home to historic Royal Navy warships and teaches so much about the UK's shipbuilding heritage in the 18th-century dockyard museum.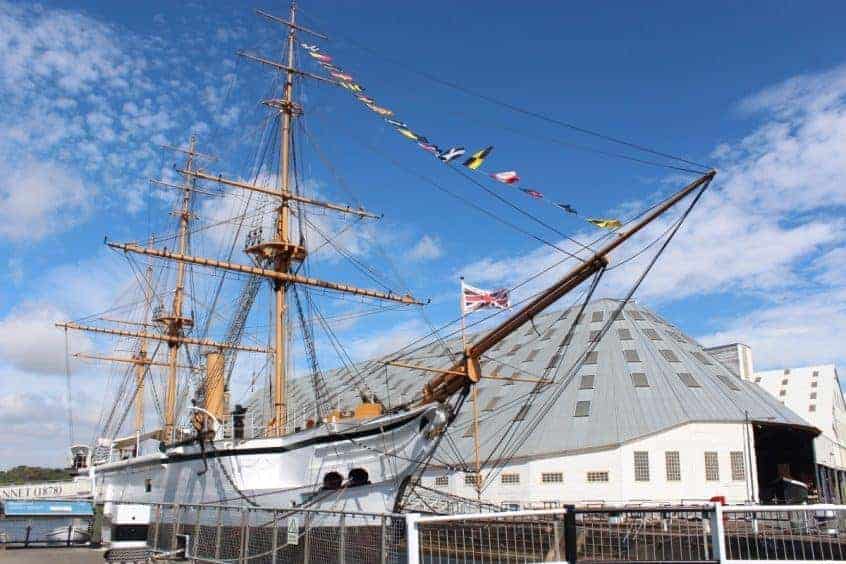 Portsmouth Historic Dockyard – Hampshire
Portsmouth Historic Dockyard is part of HM Naval Base Portsmouth which contains several historic buildings and ships like HMS Victory and HMS Warrior 1860. It's a hub of Royal Navy history and a fantastic day out on the coast.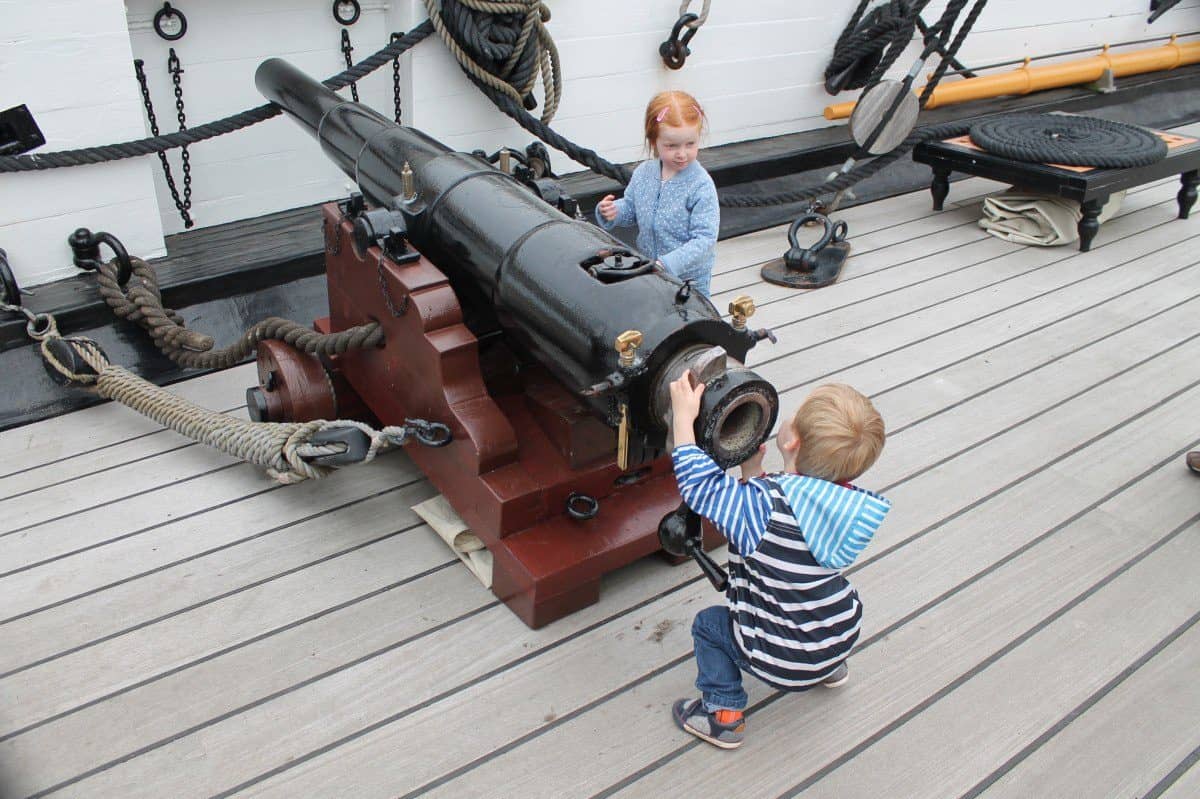 Chiltern Open Air Museum – Chalfont St Giles, Buckinghamshire
Chiltern Open Air Museum is a rural museum featuring 37 rescued historic buildings that were the workplaces or homes of ordinary people. The museum is a real timeline that helps to tell the story of the Chilterns and it really is like taking a walk through history. It's just a short way from Milton Keynes and worth making it into a lovely day trip for the family.
Animal Attractions
Cotswold Wildlife Park – Oxfordshire
The Cotswold Wildlife Park is home to over 260 different species of animals and is set in 160 acres of landscaped parkland and gardens. It's a relatively new zoo, started in 1970, but is one of the largest zoological collections in the country.
Marwell Zoo – Winchester, Hampshire
Marwell Zoo is a 140 acre zoo on the edge of the South Downs which is home to over 1,200 animals of 135 species. It's a registered charity and teaches so much about animals, their natural habitats and conservation issues too.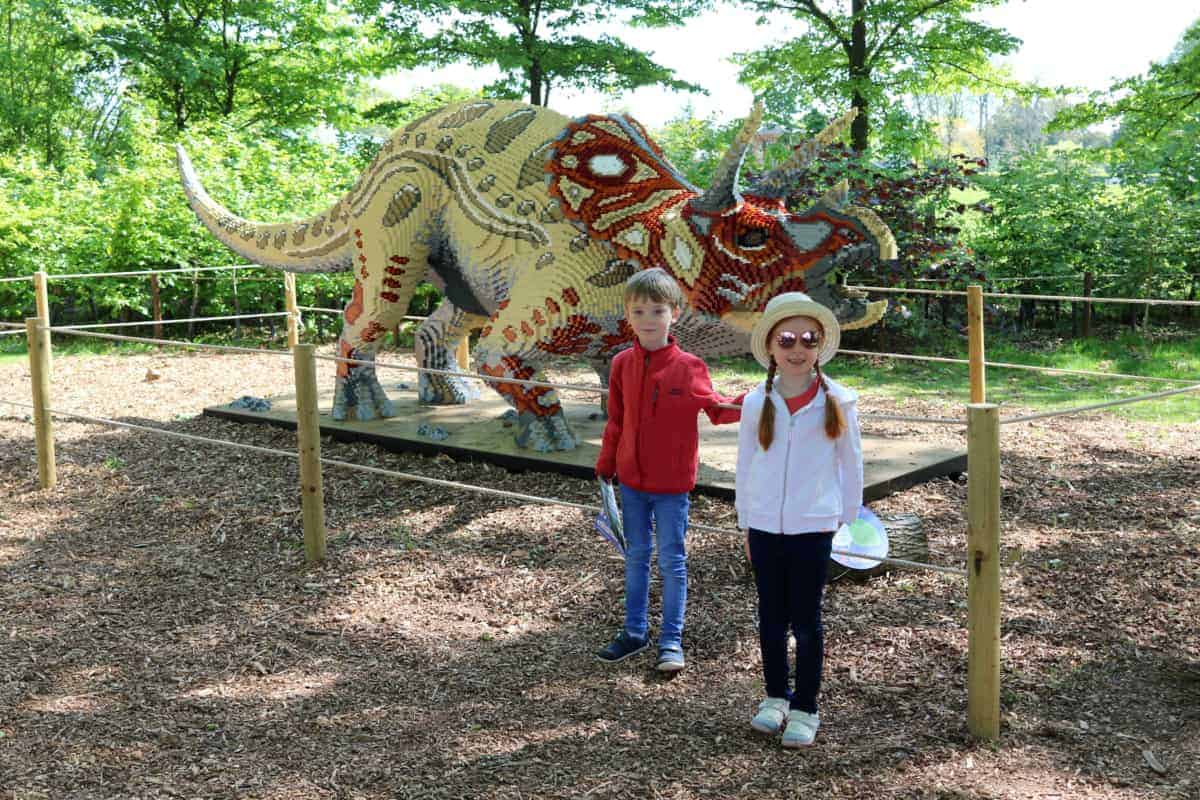 Longdown Activity Farm – Southampton, Hampshire
As well as the play barns, adventure playgrounds and activities, Longdown Activity Farm is also such an educational day out with bottle-feeding kid goats and calves, the Animal Encounter Barn, and duck feeding as well as so many more animals to meet. It's a really hands on experience.
Living Rainforest – Newbury, Berkshire
The Living Rainforest is an indoor greenhouse tropical rainforest. It's an ecological centre and educational centre consisting of three glasshouses with so much in each one to see and learn. It's such a different day out for families and your entrance ticket lets you return free for a year.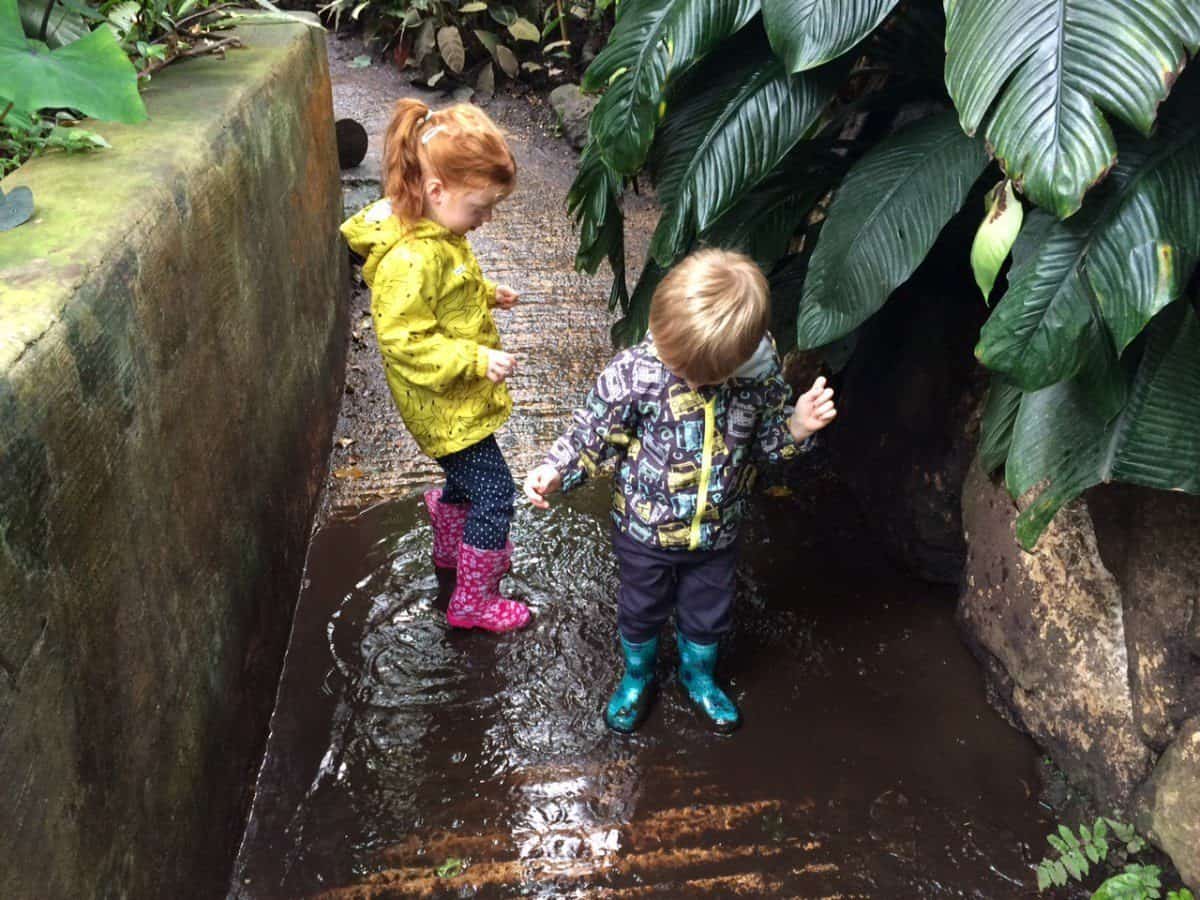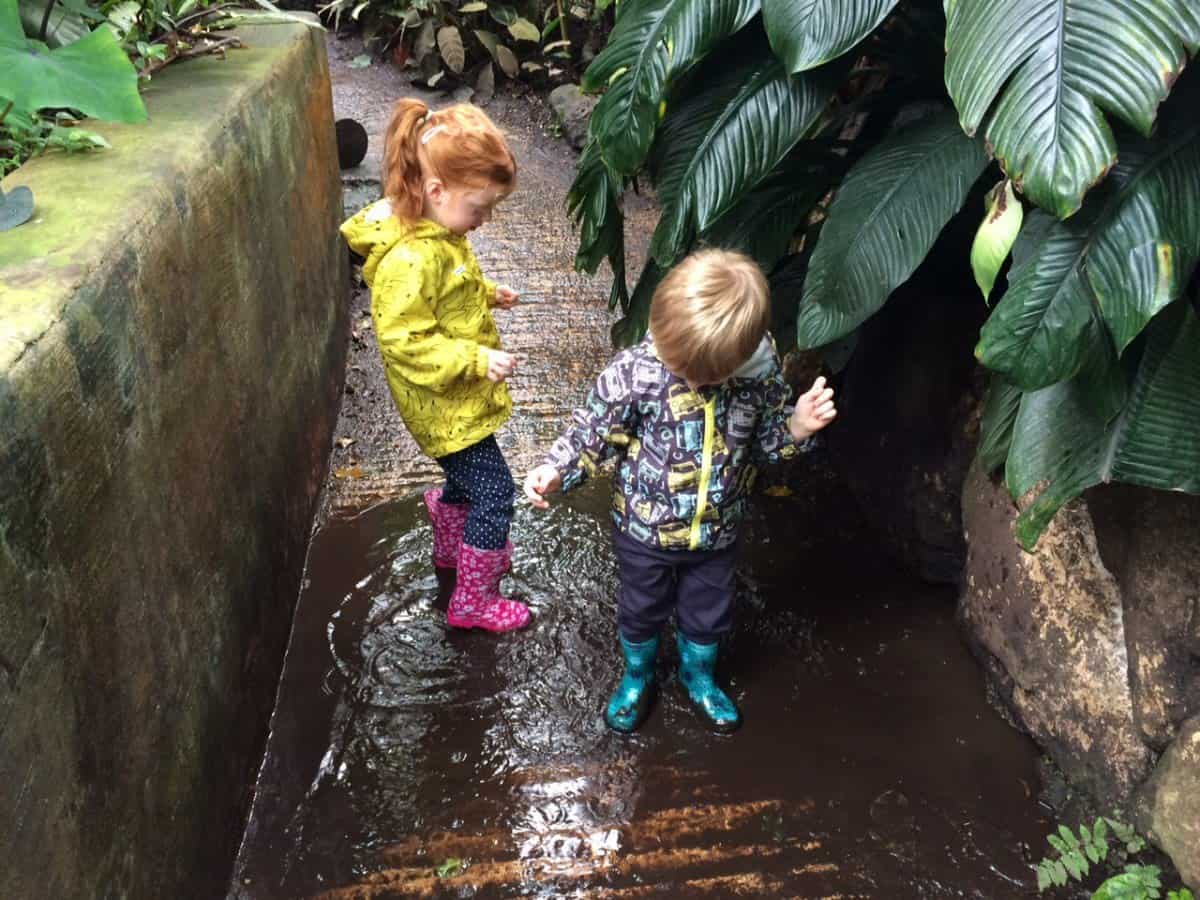 Drusillas Park – Alfriston, East Sussex
The children love Drusillas Park because it has a splash park, soft play, adventure playgrounds and even a Hello Kitty theme park area. But, as Drusillas Park is one of the best small zoos in the South East, with so many animals and a focus on fun finding out, it's somewhere the children really learn from too.
Manor Farm and Country Park – Southampton, Hampshire
Manor Farm has a Victorian kitchen, schoolroom and traditional farm machinery. It lets visitors take a step back in time and watch the farmer's wife go about her domestic chores whilst helping to milking the cows and feed the chickens. There are daily meet the animals sessions where you can to hold baby chicks, rabbits and ducklings or even collect eggs.
Beale Wildlife Park and Gardens – Reading, Berkshire
Beale Park is one of our favourite family days out. There's a paddling pool, sandpits, play areas and even a Little Tikes village but it's so educational too. With collections of small exotic animals, farm animals and birds as well as the landscaped gardens and woodlands there is so much to look at, learn and explore.
Godstone Farm – Godstone
Godstone Farm is another fantastic place to get some fresh air and see animals at the same time. With so many different animals, a dino trail and the best play area we have ever seen at a farm it really is a wonderful day out for the whole family.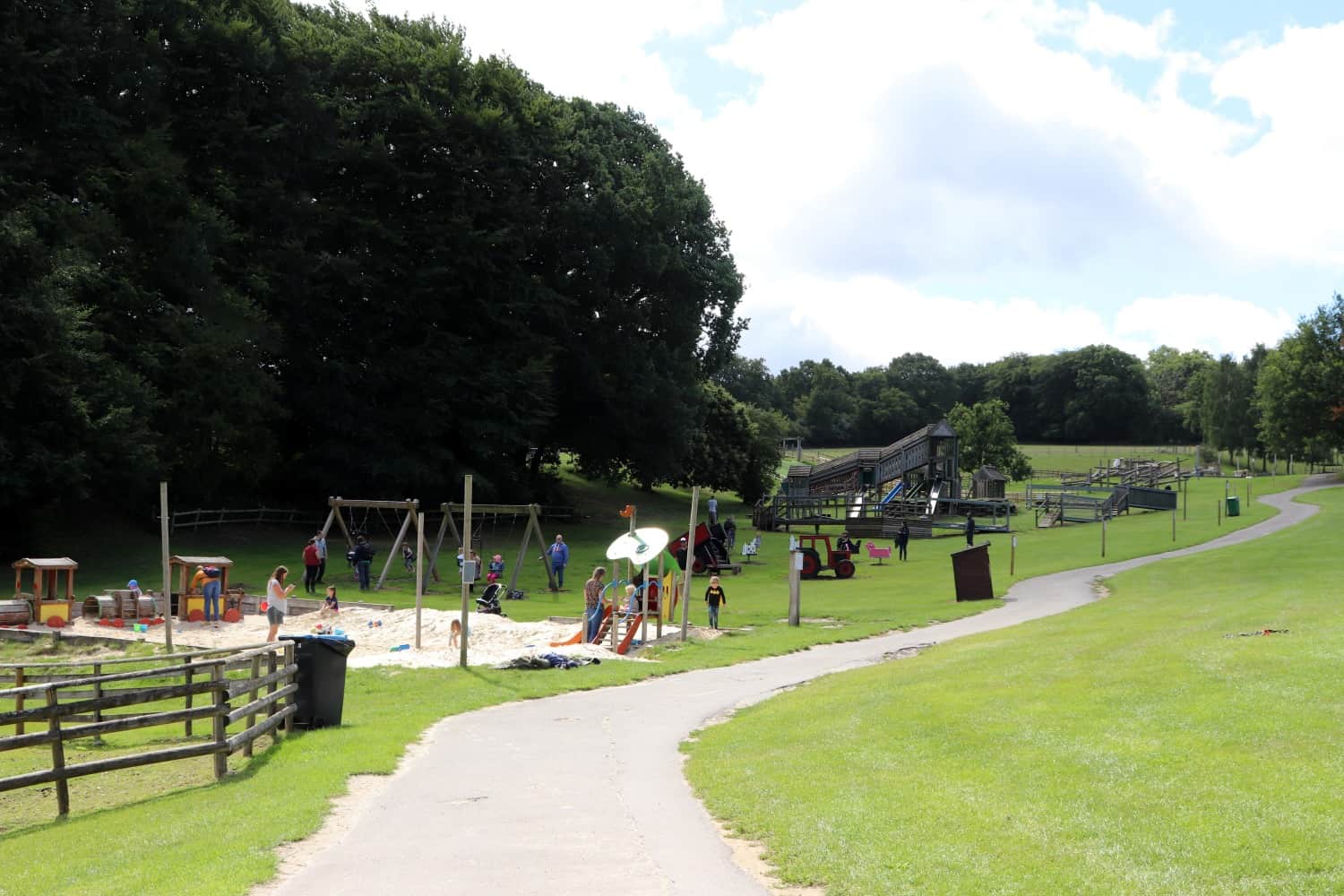 Historic Buildings
Leeds Castle – Maidstone, Kent
Standing proudly for 900 years, Leeds Castle is set in 500 acres of beautiful parkland and formal gardens. Visitors can participate in daily activities, free flying falconry displays, amazing events and special tours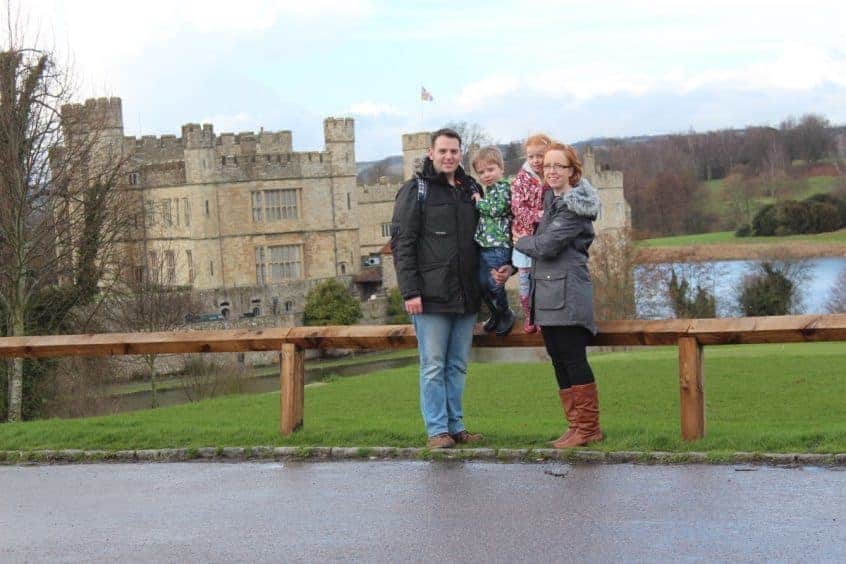 Highclere Castle – Newbury, Berkshire
Highclere Castle has been home to the Carnarvon family since 1679 and the 5th Earl, with Howard Carter, discovered the tomb of Tutankhamun in the Valley of the Kings in 1922. This makes Highclere Castle a fantastic place to learn about the Ancient Egyptians as well as so much about the castle itself.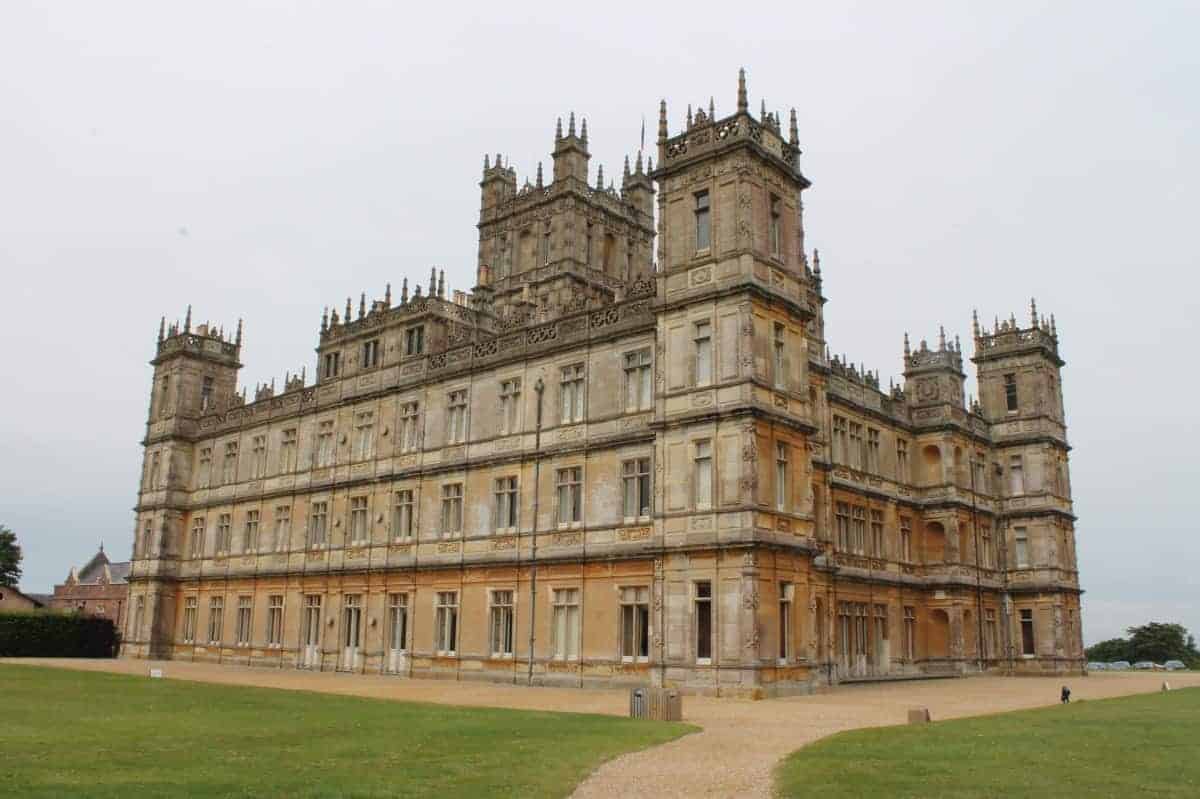 Hampton Court Palace – Molesey, Surrey
Hampton Court Palace was Henry VIII's home and teaches visitors all about Henry, his wives and life through the Tudor years. It's a great place to visit for any child learning about the Tudors and Stewarts or anyone wanting to learn more about a really significant era in British history. The Magic Garden play area and maze are the cherry on the cake too!
Hever Castle – Hever, Kent
Hever Castle started life as a country manor house in the 13th century but it's well known now for being Anne Boleyn's family home. As you can imagine, there is so much to learn at Hever Castle about the Tudors, Anne's life and her relationship with Henry VIII. But, there are also gardens, mazes and play areas to explore. It's a great day out for the whole family.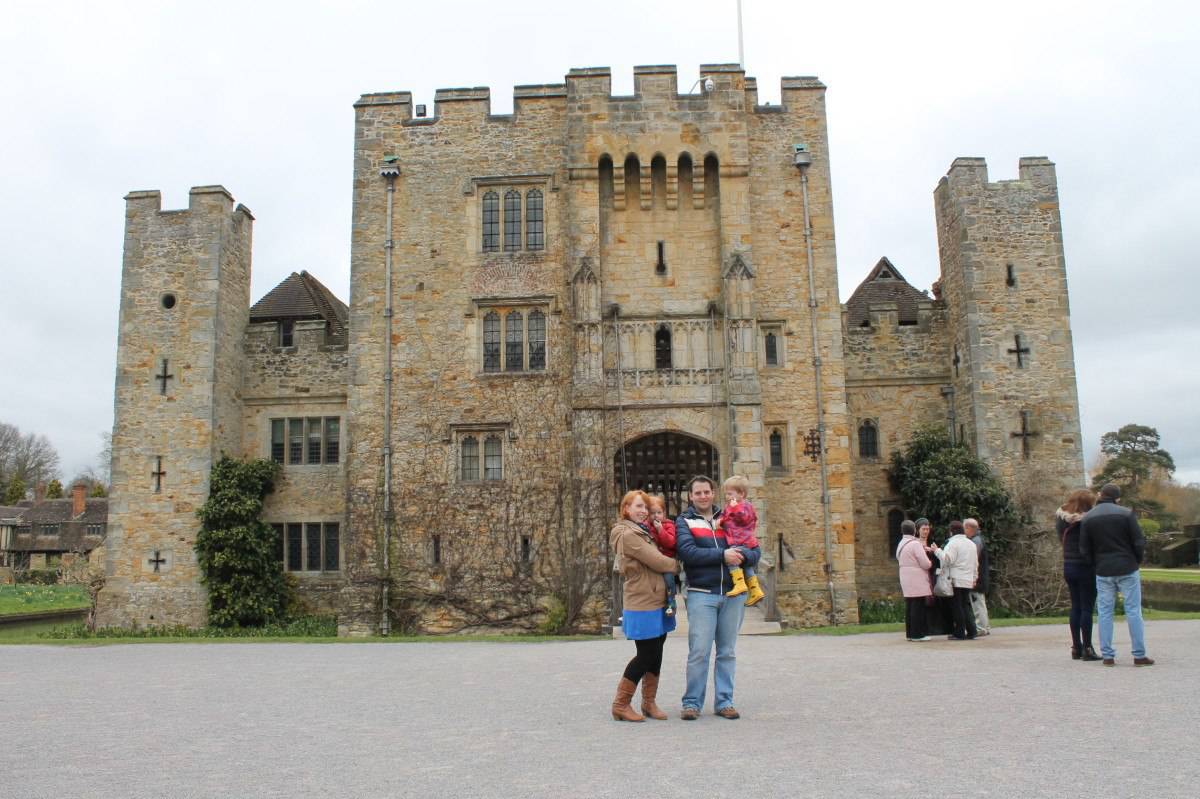 Blenheim Palace – Woodstock, Oxfordshire
Blenheim Palace is a monumental country house and one of England's largest houses. It's a UNESCO World Heritage Site and it was the birthplace and ancestral home of Winston Churchill. As you can imagine, it's a place steeped in history. It also has beautiful gardens, a maze, play areas, a butterfly house and so much more to do. It's a really full day out and when you book tickets you can return free for a year.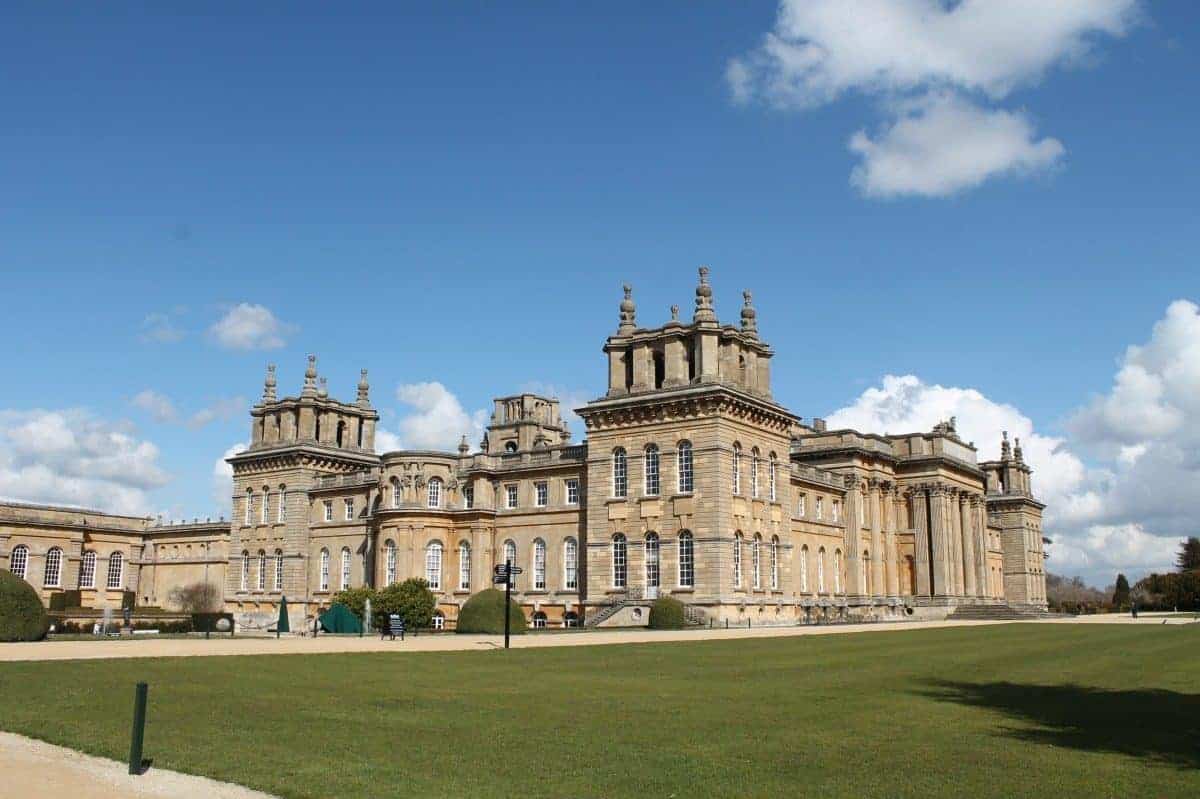 Windsor Castle – Windsor, Berkshire
Windsor Castle is the UK"s most famous castle and it has so much history that you can't visit without learning something. It's a royal residence that stems back to the 11th century and has seen and survived so much.
Famous Landmarks
Spinnaker Tower – Portsmouth, Hampshire
The Emirates Spinnaker Tower is a 170-metre landmark observation tower giving incredibly views over the Solent. Visitors can discover the stories and characters that helped make Portsmouth the Great Waterfront City it is today whilst enjoying the view.
Railways
The Watercress Line – Hampshire
Any train fan will love a visit to the Watercress Line. You can find out about the trainline's heritage, see real steam trains in action and attend so many special events across the railway too.
Gardens
Kew Gardens – Surrey
At Kew Gardens visitors can explore huge glasshouses, beautiful gardens and so much space whilst learning about what makes Kew the world leading botanic garden. It's a place that teaches so much about science and plant conservation.
We have so many more days out planned over the coming months and we're really looking forward to adding to this list. We've pencilled in the Roald Dahl Museum and we need to explore West Sussex too – it's a county I feel we really haven't spent enough time. What's your favourite educational day out in the area? Let us know and we'll make a note to visit soon.