Disclosure: We were invited on this day out for the purpose of this post however all opinions are my own.
We love finding new places for a family day out and when we were invited to the Chiltern Open Air Museum in Buckinghamshire we didn't know what to expect. All the museums we'd been to in the past were indoors ones and so we crossed our fingers for nice weather, packed a picnic and set off.
Chiltern Open Air Museum is really easily accessible, just north of London and has plenty of parking on site. There are a range of ticket options with family tickets costing around £30. As soon as you walk through the main doors you are in a different world – one that transports you back hundreds of years.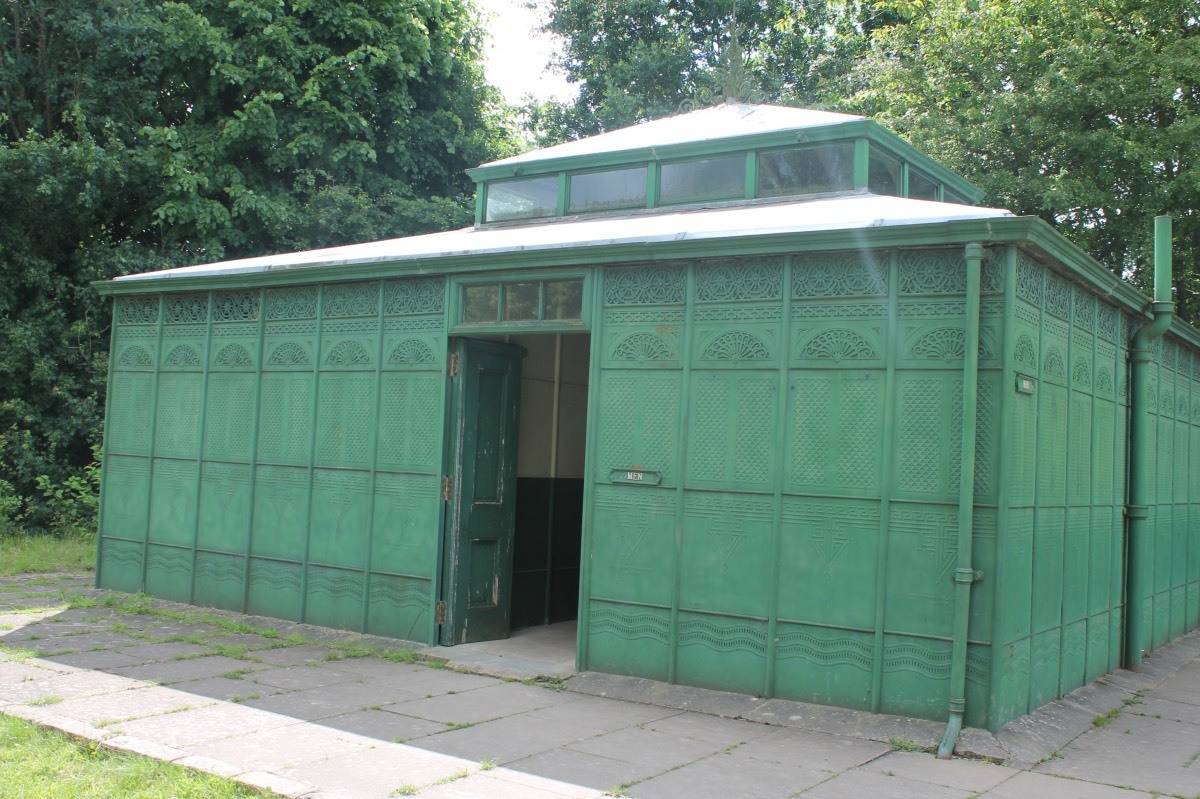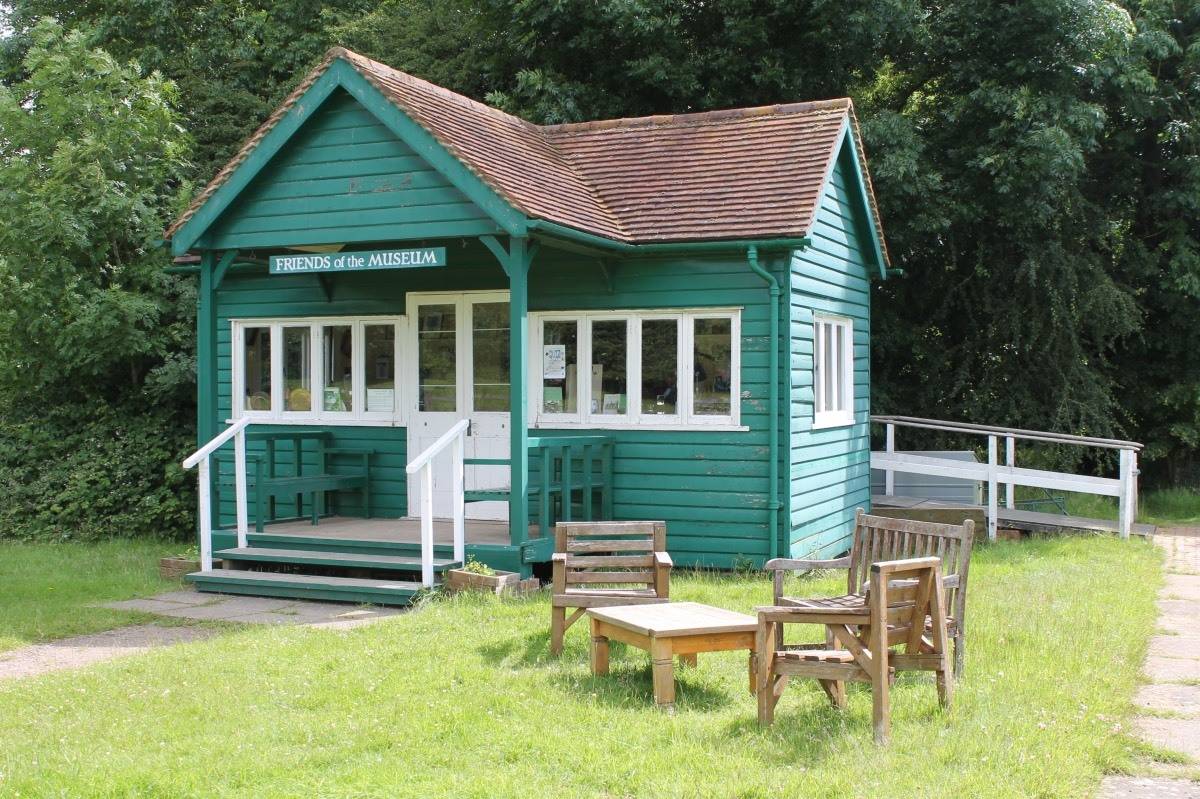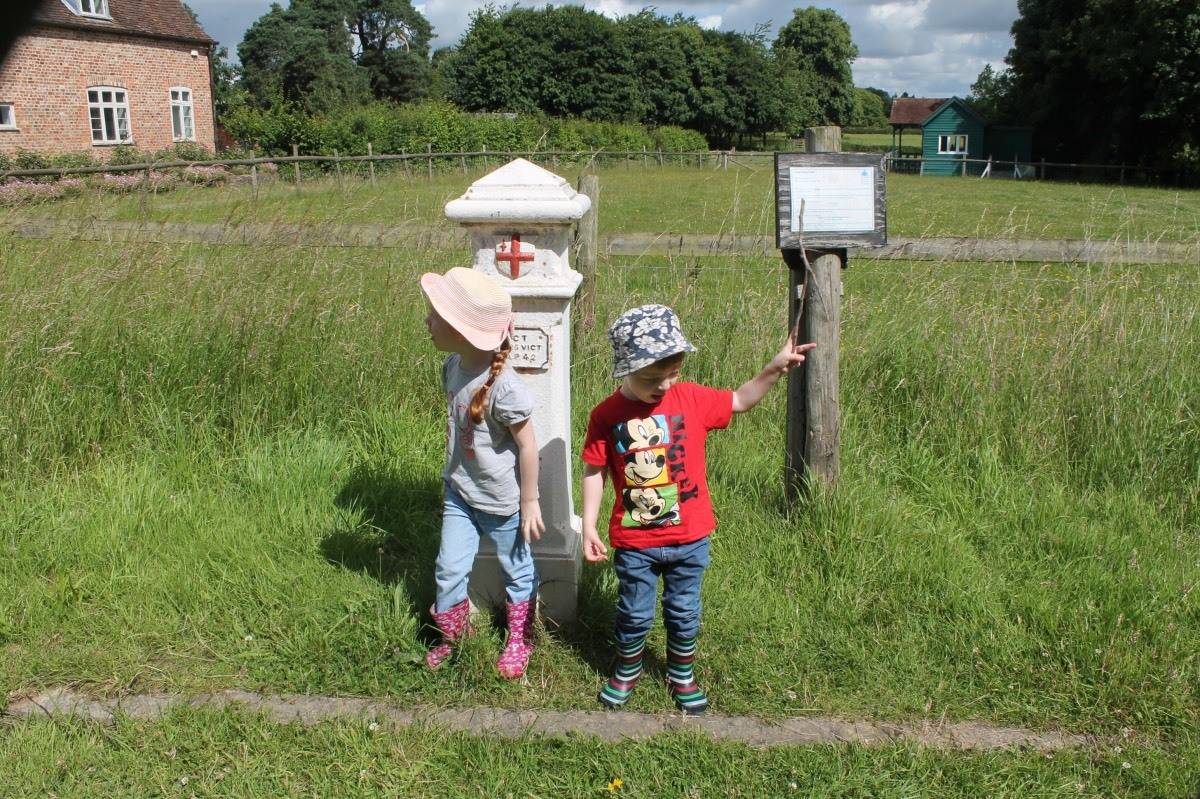 The Chiltern Open Air Museum covers quite a large site of fields and walks with many different historic buildings dotted around. The whole place has the feel of a remote village, with a central green and lots of things to look at wherever you go as well as lots of places to sit and relax.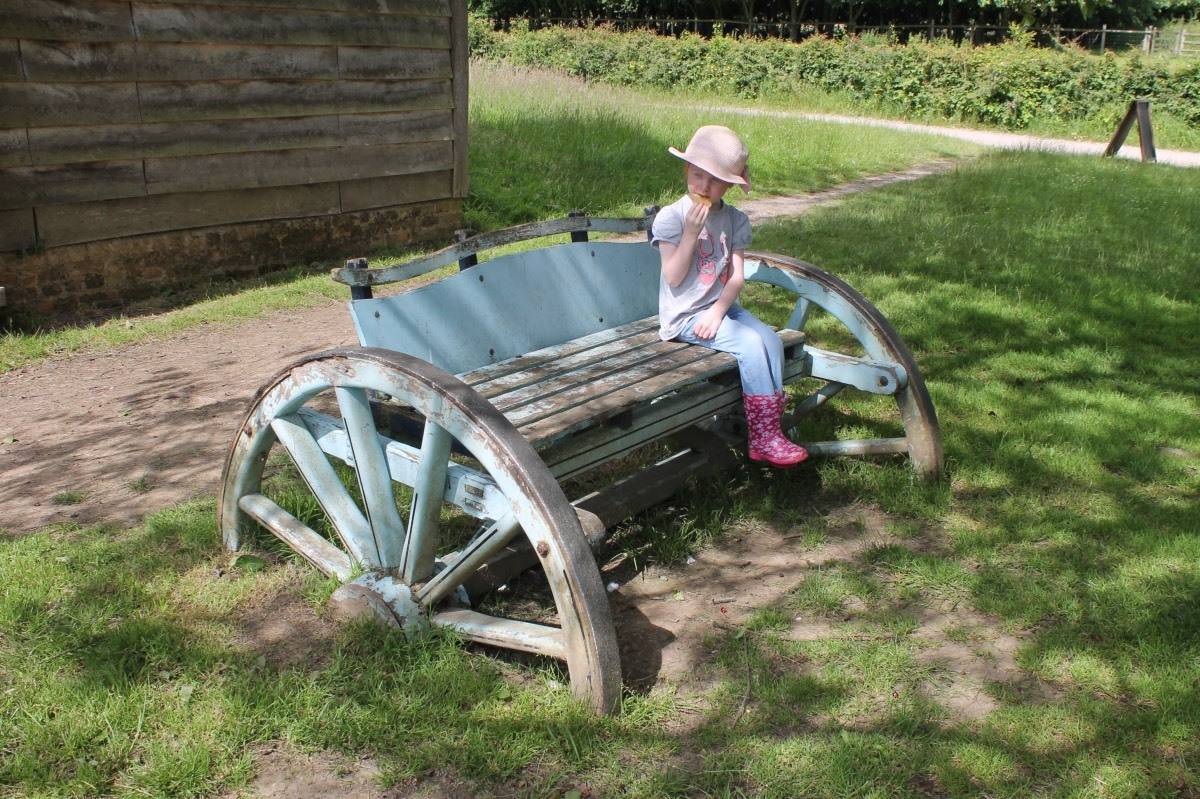 We found Chiltern Open Air Museum such a lovely day out. What makes it so different to other days out is that every building, artefact and exhibit in the museum has been lovingly restored and moved to Chiltern Open Air Museum. So buildings have been taken from their original home, deconstructed and then reconstructed at the Chiltern Open Air Museum, saving a beautiful piece of history.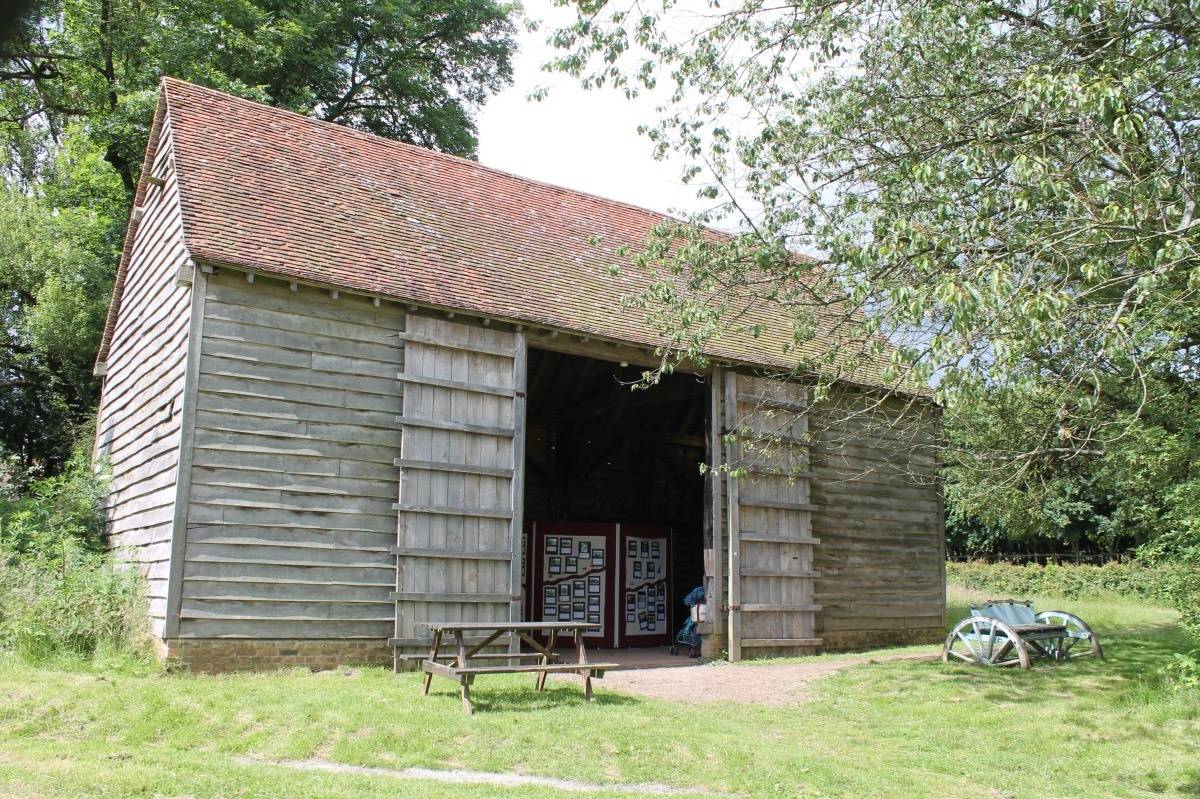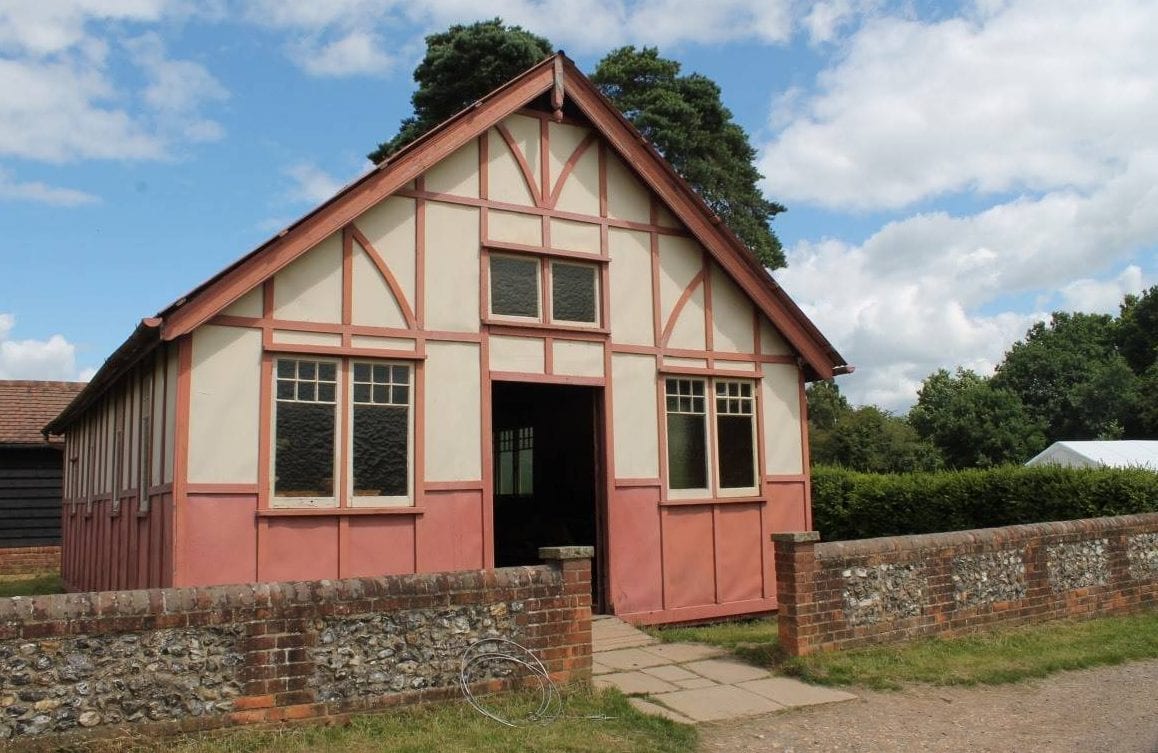 The children loved looking at the buildings – from an Air Force Briefing Room, to old thatched cottages, prefabricated buildings and farm huts. The whole site was full of history from so many different years – even a barn dating back to 1500!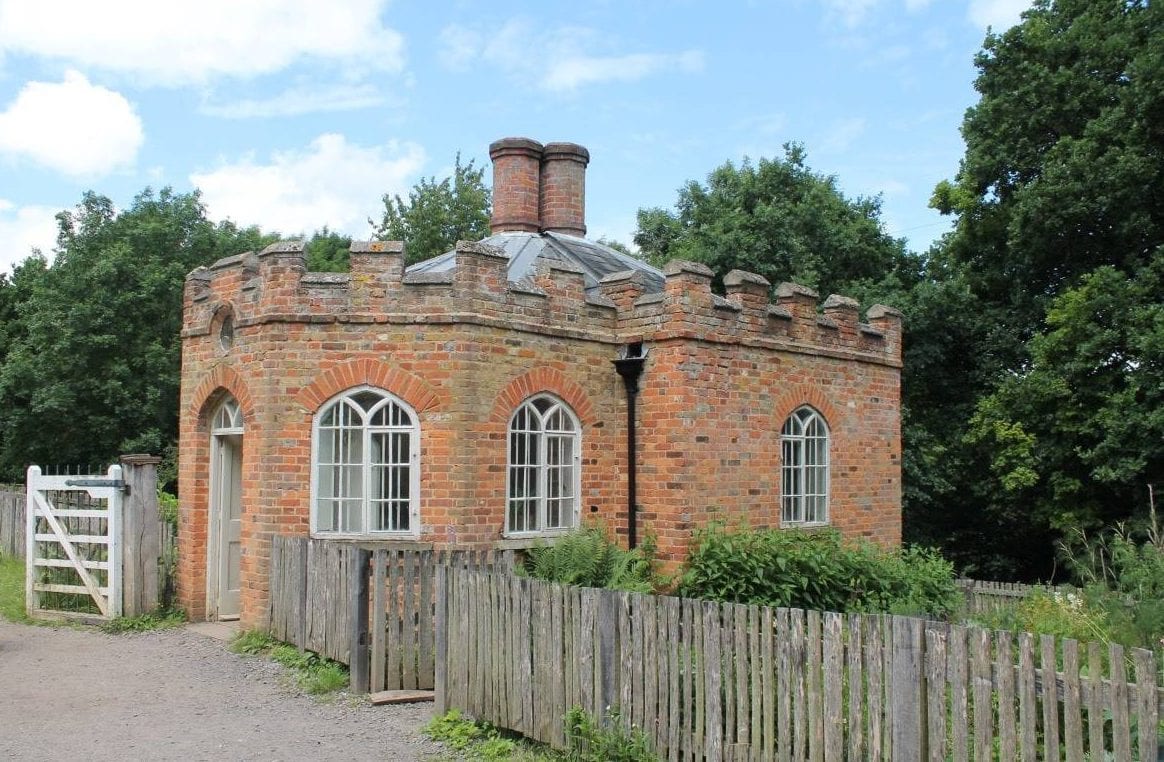 The children loved getting dressed up in different buildings, seeing old school rooms, the old church and even traditional toilets – and the toilets that old homes used to have outside. They really enjoyed seeing how things used to be and really loved the sheep and cows dotted around too.
My only real criticism of the whole day out was the amount of stinging nettles everywhere. Obviously this can't really be helped with such a rural location but it's something to be aware of if visiting with children.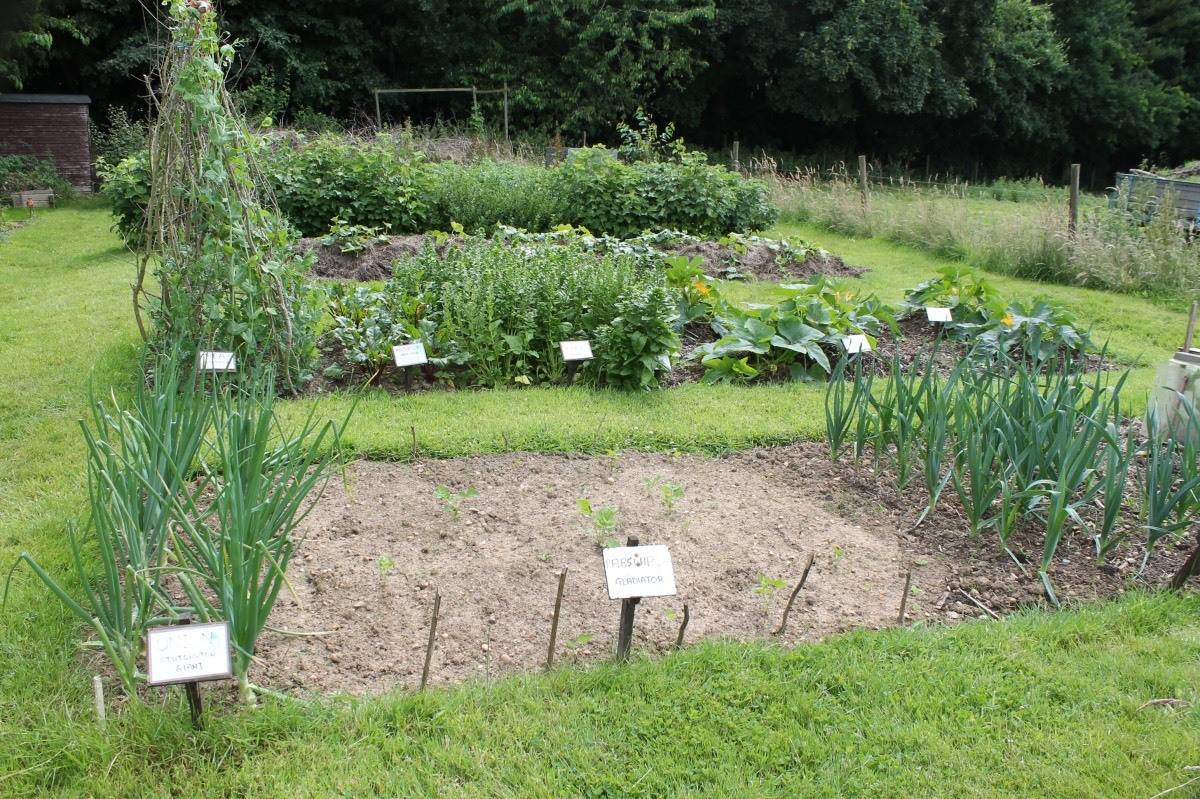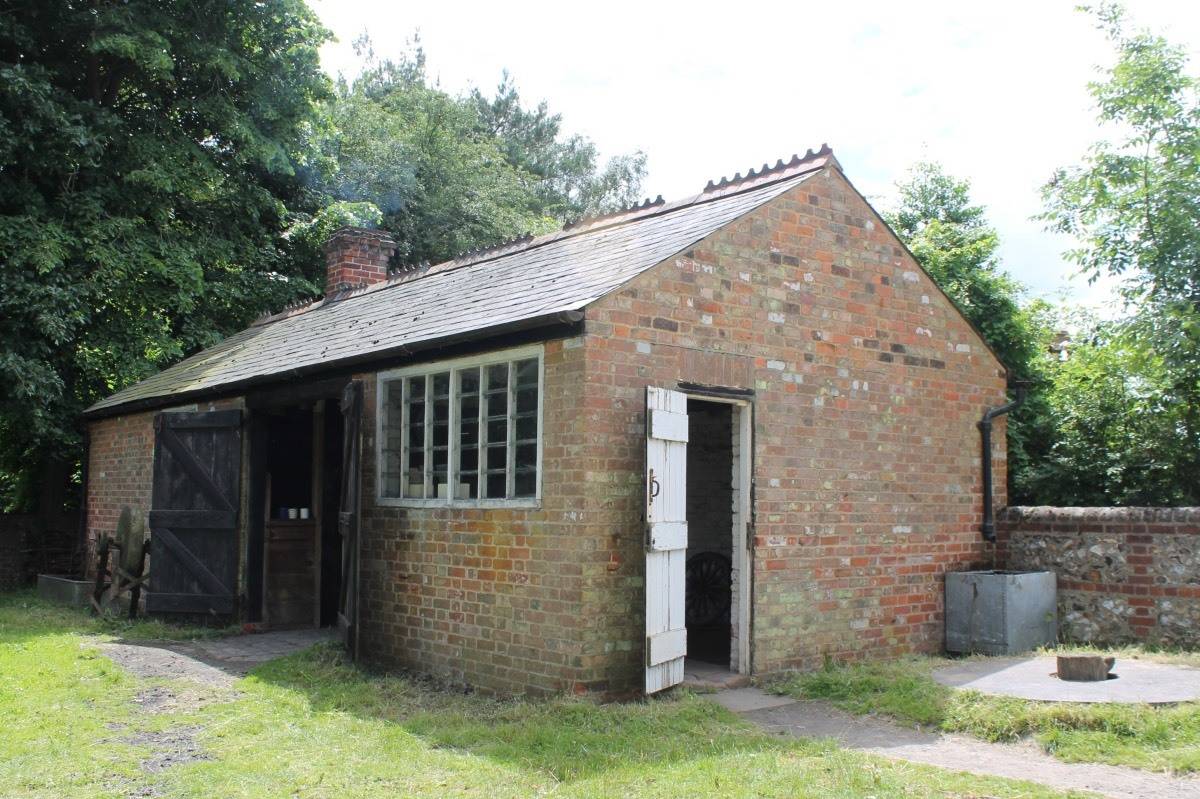 A highlight for the children was the adventure playground which had two different adventure play buildings – a granary and castle – as well as a swing and a bunker built into a hill. Everything was really well made and the children had a great time – they would have happily stayed there all afternoon.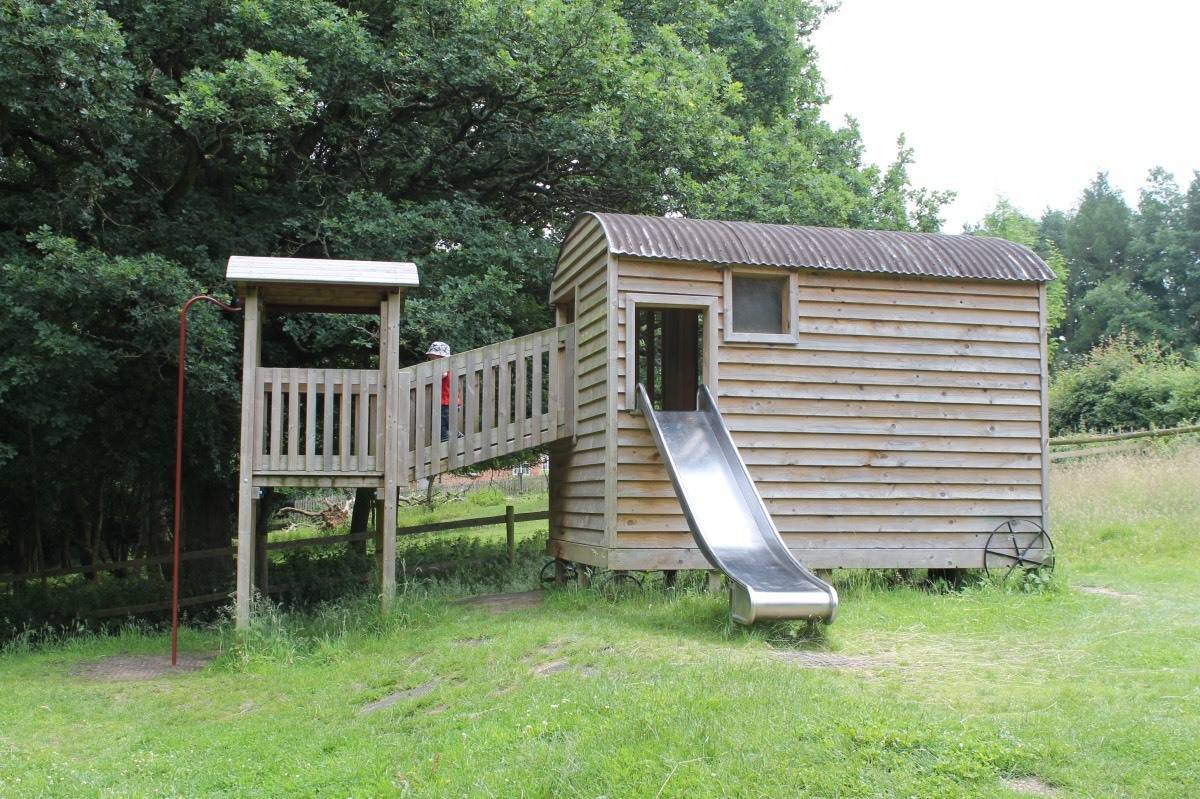 We had a picnic at the Chiltern Open Air Museum tea rooms and bought tea and cake – served on beautiful mismatched crockery. They also sold a lot of lunch options and service was speedy, the perfect place for a pitstop.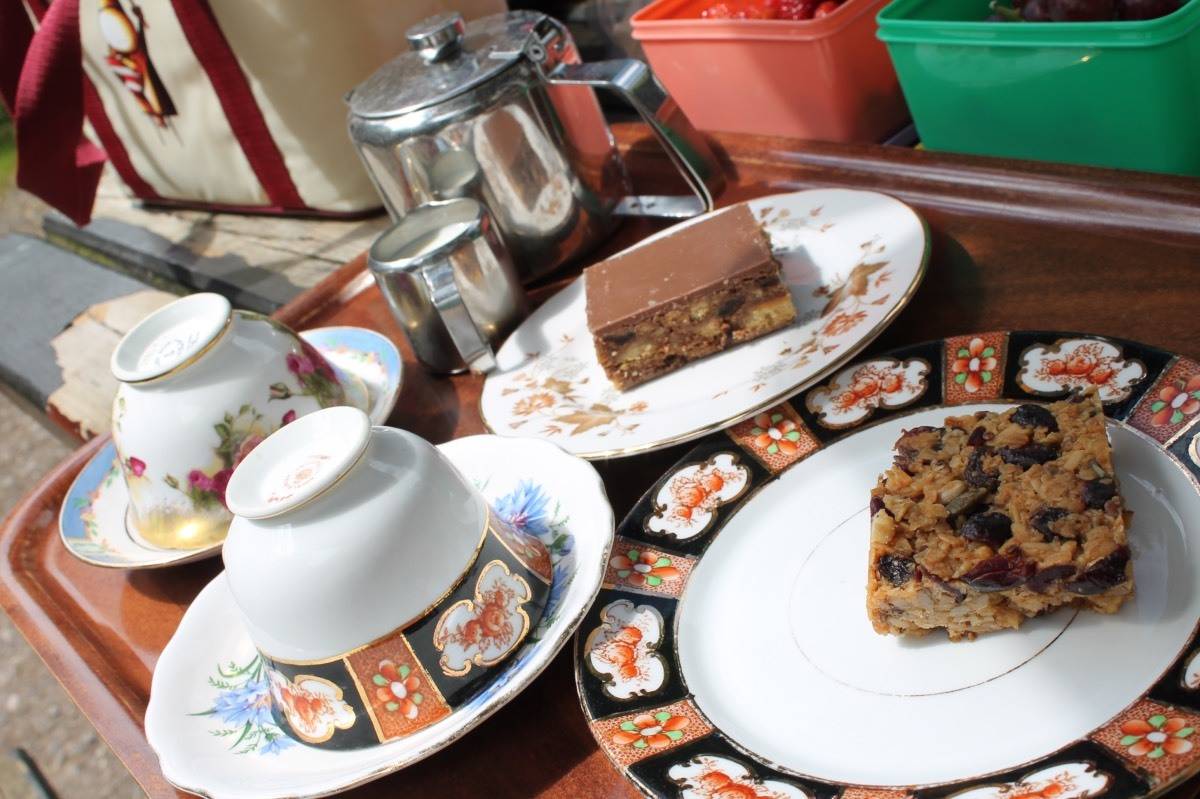 There was also a smaller place to get drinks and ice cream next to the village green and we got ice creams from there before heading home. We went on Chiltern Open Air Museum's 40th Anniversary Weekend and to celebrate there were a lot of different activities arranged – with special exhibits detailing the last forty years, the staff's 40 favourite things from the Chiltern Open Air Museum and even choirs to sing to us. We loved listening to Rock Choir whilst we had our ice cream and it was the perfect way to finish our day.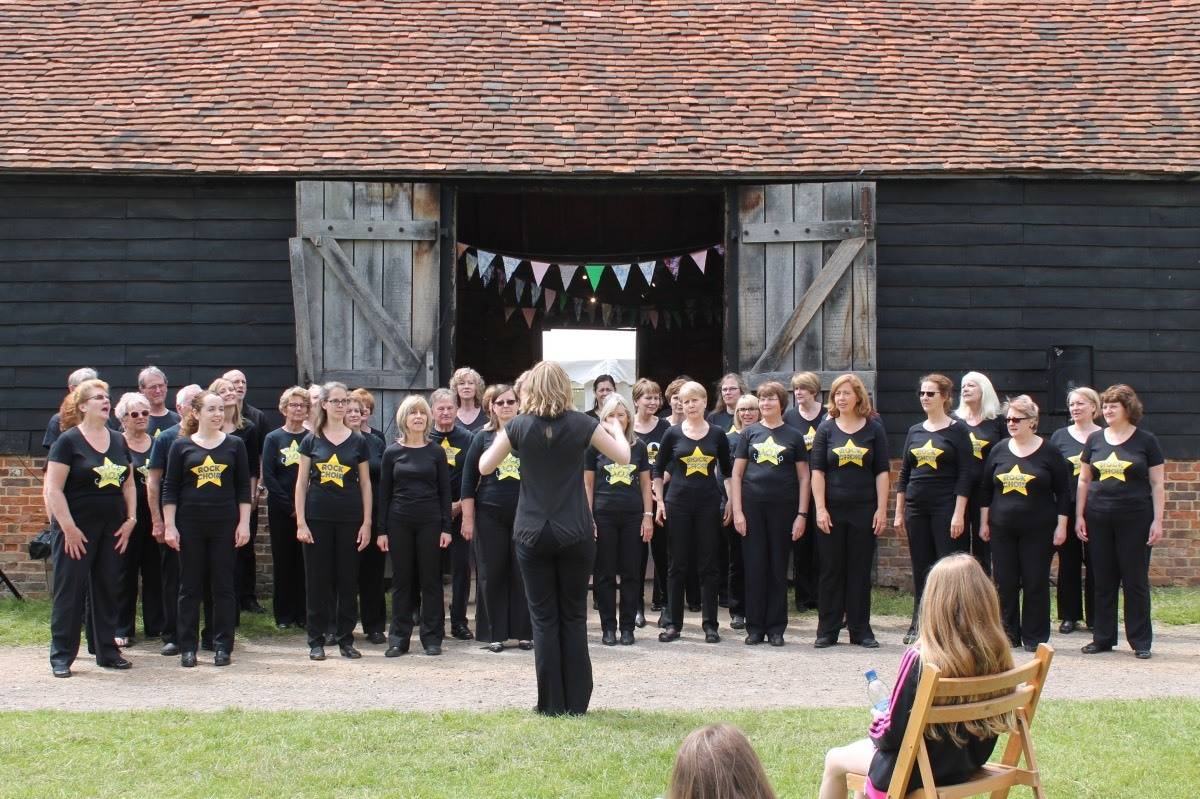 We loved our day at Chiltern Open Air Museum. There was so much to look at and so much for children to do. The whole place was pushchair friendly and although it's set over quite a large area you don't notice the walking much as there's so much to look at on the way. I'm already looking at their list of events to see when we can next fit in a visit!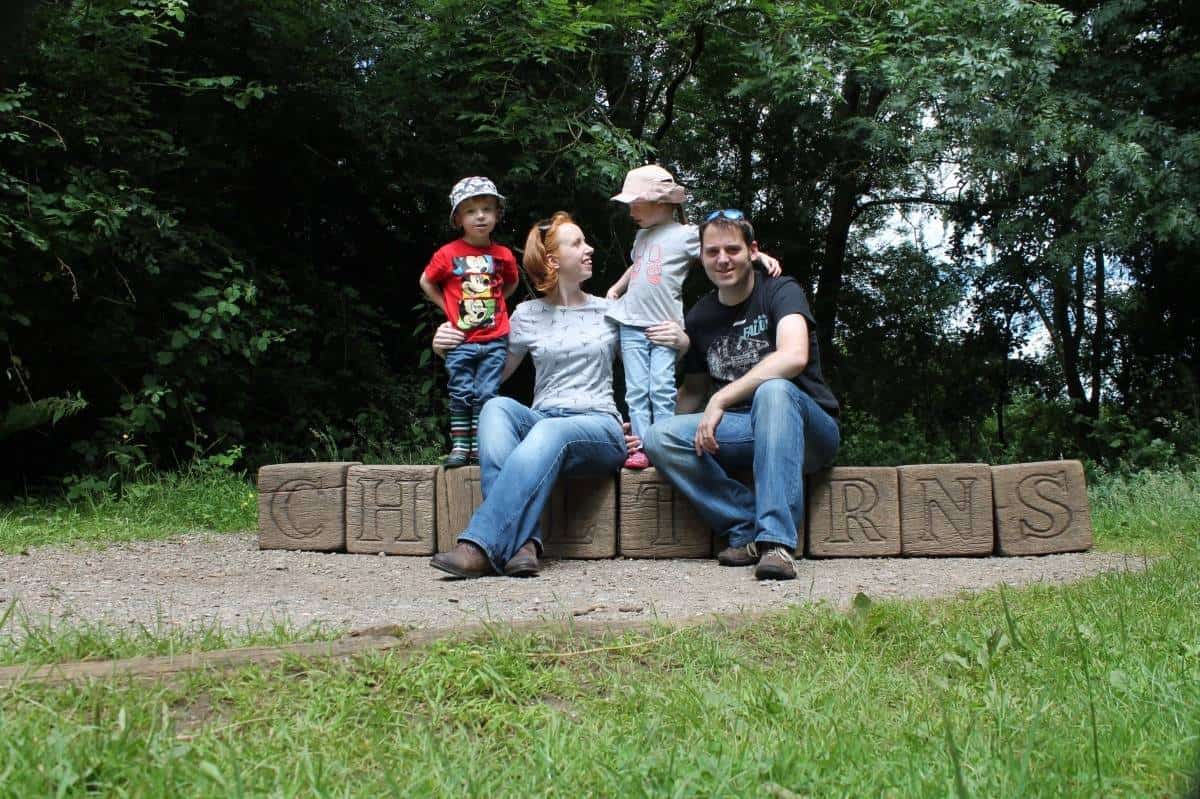 You can find out more about Chiltern Open Air Museum over on their website. For reference, the address is:  Newland Park, Gorelands Ln, Chalfont St Peter, Chalfont Saint Giles, Bucks HP8 4AB