We spent October half term in Wiltshire where we explored quite a lot of the surrounding area. During the break we ventured to Cheddar Gorge, somewhere I have wanted to revisit since my own childhood so it was great to finally make it back there with my own children.
Cheddar was such an unexpectedly beautiful place. It had quaint shops, so many tearooms and restaurants and was really a lovely place to explore in it's own right. We parked as far away from the main Cheddar Gorge attractions as we could so that we could walk all the way through the village and back again.
Cheddar Gorge is a collection of six attractions and you can buy an explorer ticket to visit all six. However, you don't have to visit all six in one day – you can come back as many times as you like to experience the whole of Cheddar Gorge with the one ticket and attractions are marked off as you visit them.
We started our day with Gough's Cave which had an included audio tour but we skipped this as didn't think the children would have the attention span to cope with it. But we still walked through the whole of Gough's Cave and loved finding out more about it. One thing we really liked about Gough's Cave is that it's free flowing and you can spend as long as you like in the cave – unlike Wookey Hole where we also visited where cave access was by guided tour only.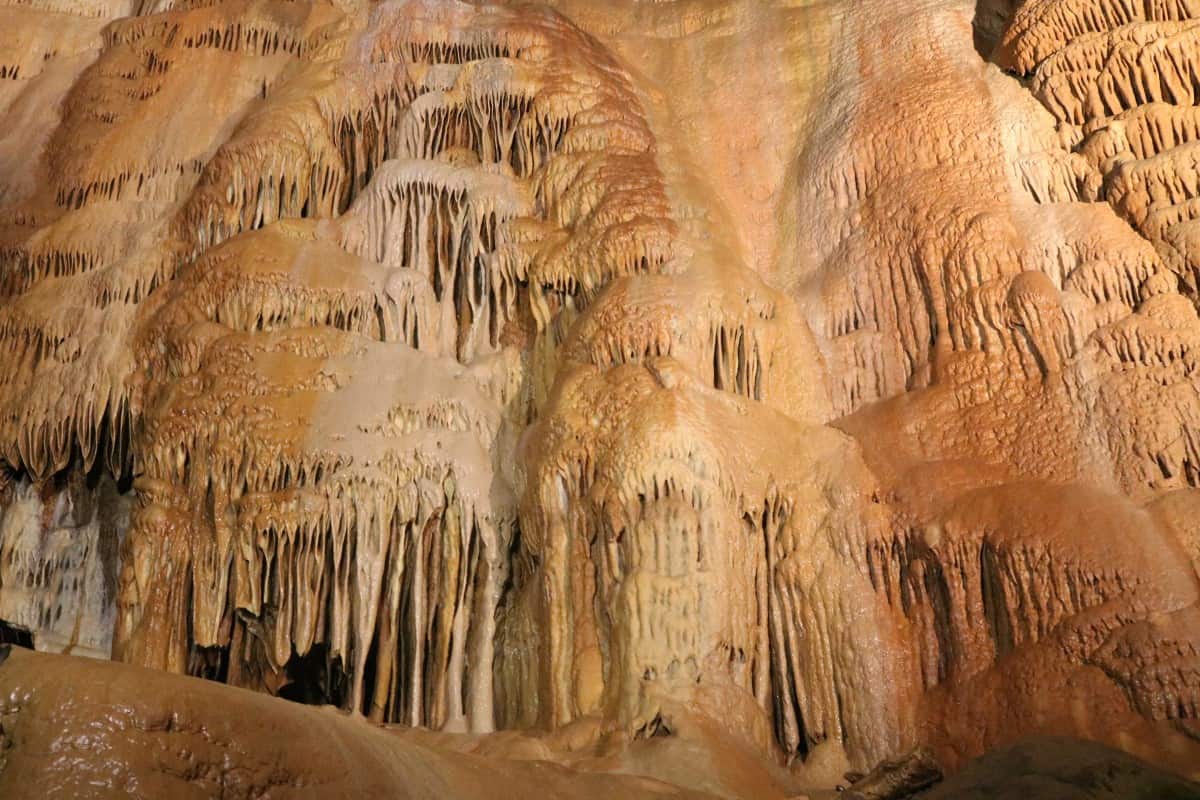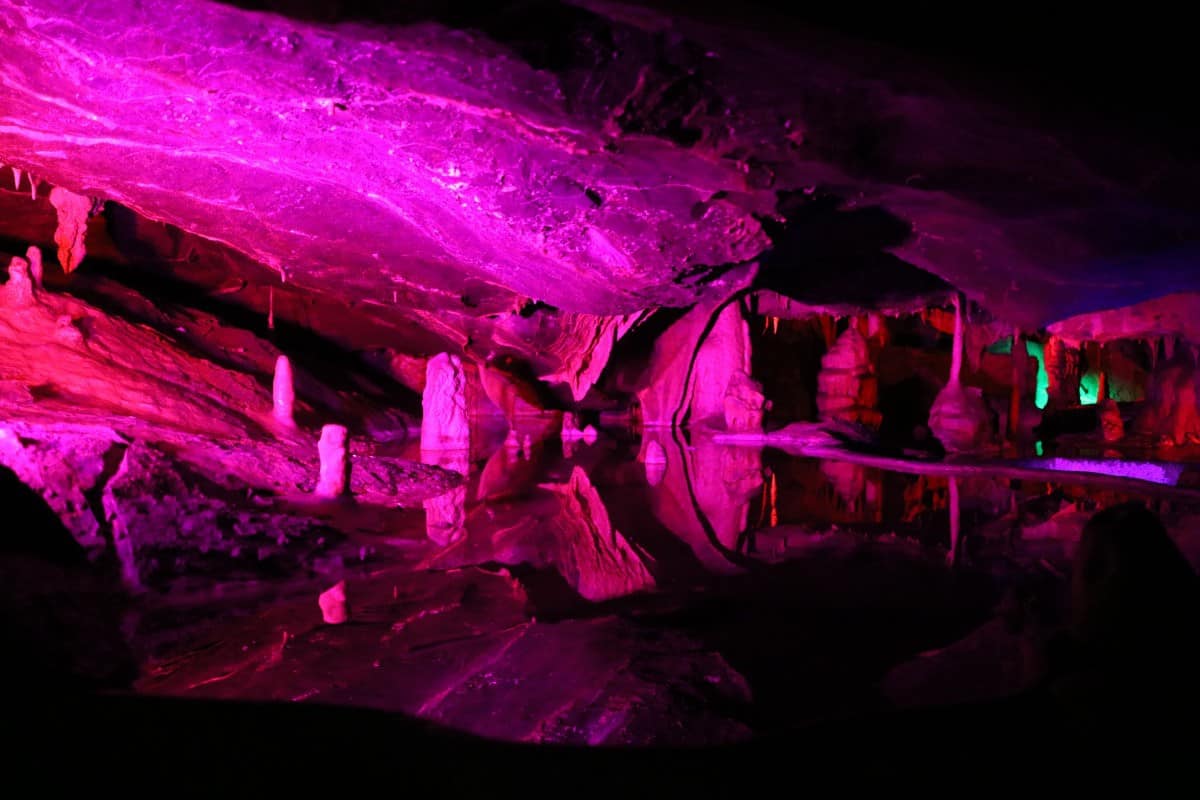 Another attraction was Dreamhunters at Cox's Cave which was an immersive experience made up of projections, video clips, lights and audio as you walk through a cave. It was entertaining and informative but very dark and a little bit strange – it was so far removed from the natural history Gough's Cave offered. The clips made the children uncomfortable at times – especially the running man that we had to follow through the caves. In the end we skipped the last few sections as the children just didn't enjoy it.
The Museum of Prehistory was nice to have a walk through but isn't a big attraction – you'll spend no more than about twenty minutes in there – but it did give us an insight into the cave's origin and the people and animals who used to inhabit it.
One of our favourite parts of Cheddar Gorge was Jacob's Ladder where we climbed so many steps up to the top of the cliffs and had such amazing views of Cheddar Gorge. We walked a short way across the cliff top to a couple of different view points but there is so much more of the cliffs to explore if you have the time – and energy!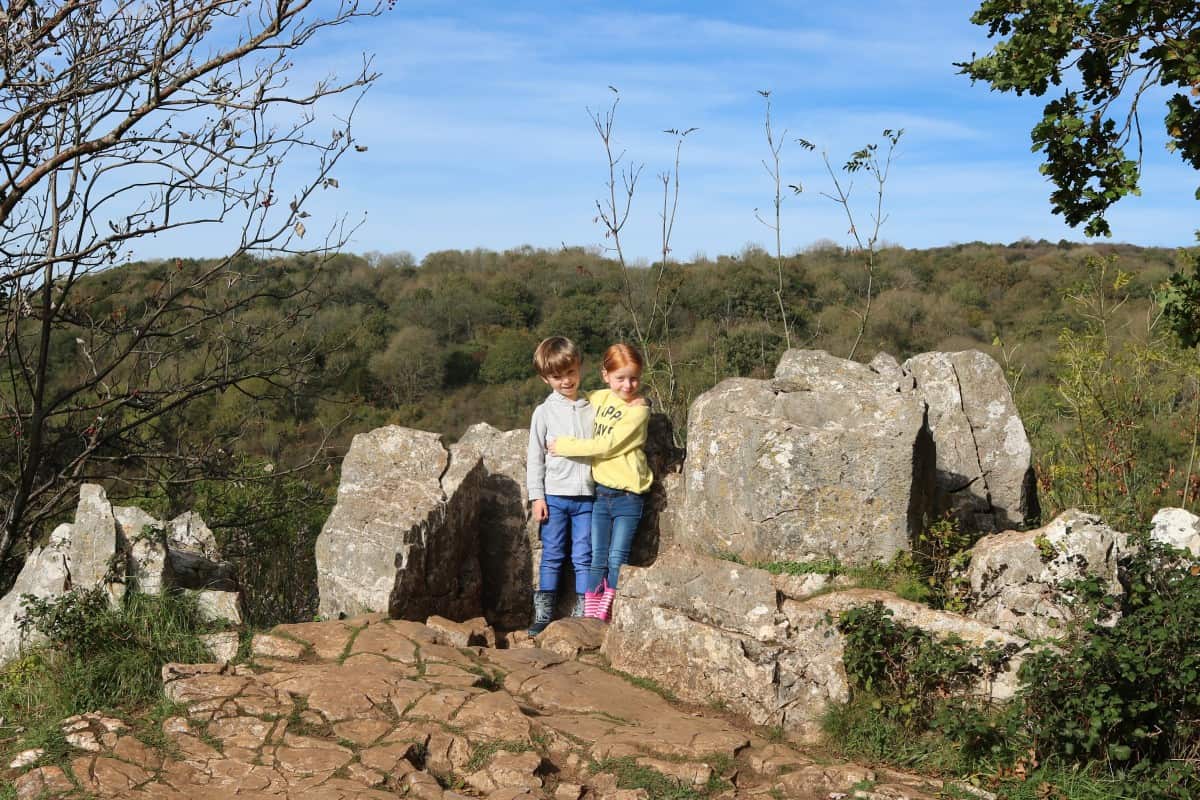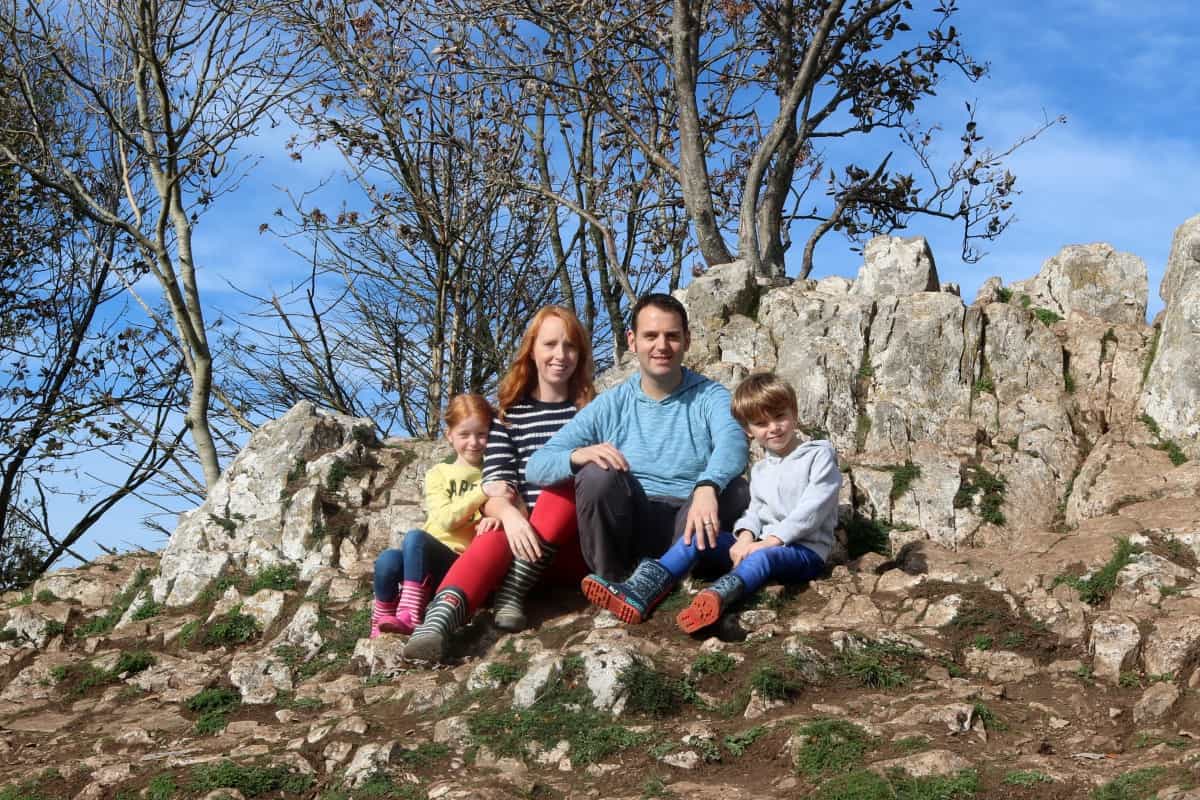 There is also a Lookout Tower at the top of Jacob's Ladder but it was going through some restoration work when we visited – we'll definitely be back at a later date to take in the view.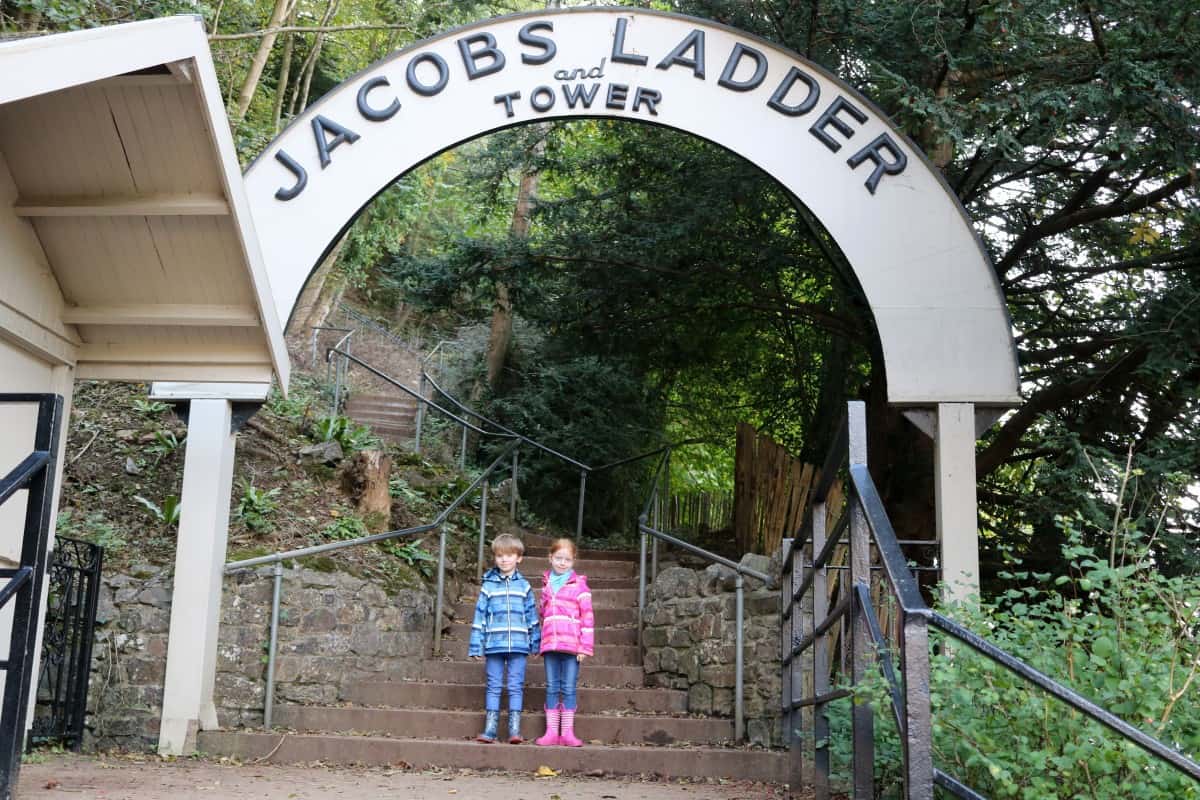 We loved our time in Cheddar and experiencing Cheddar Gorge and it definitely lived up to the fond memories I had of it from my own childhood. A highlight was stopping off at the Lion Rock tea rooms for lunch. We had some of the nicest fruit scones and sandwiches we have ever tasted and I know we'd never eat anywhere else on future Cheddar visits.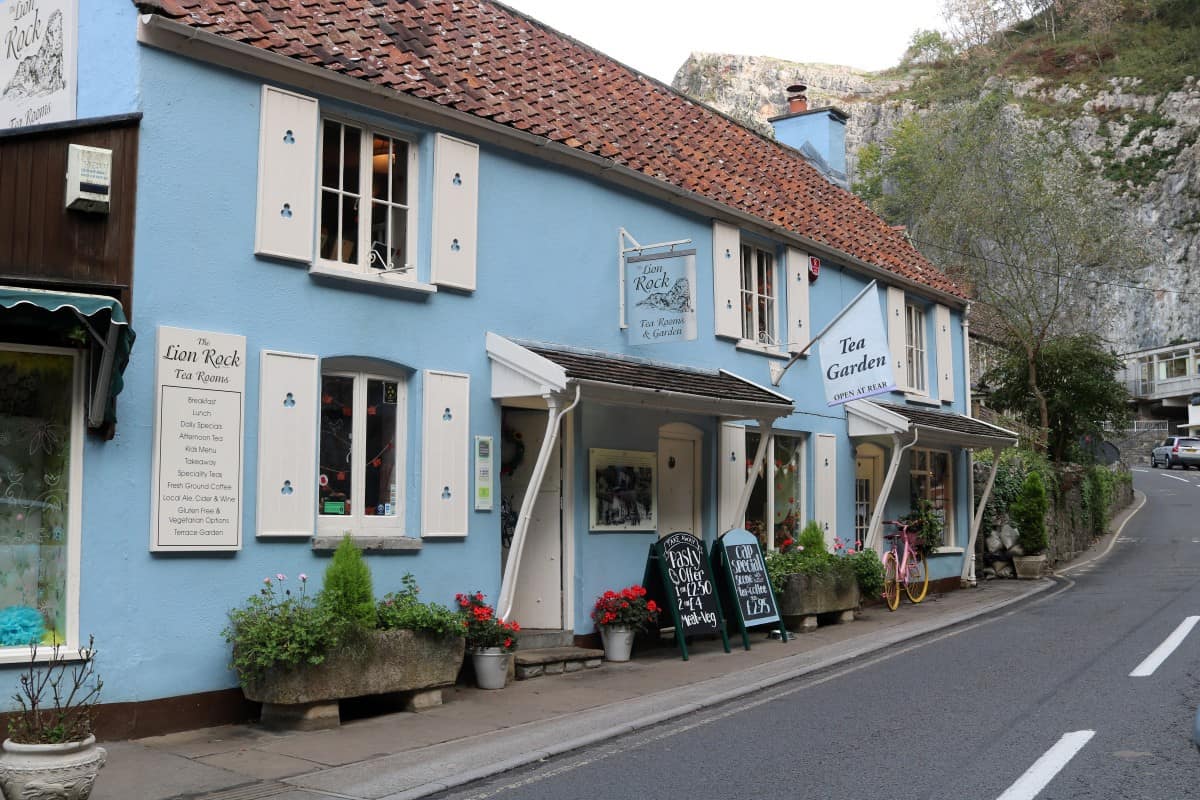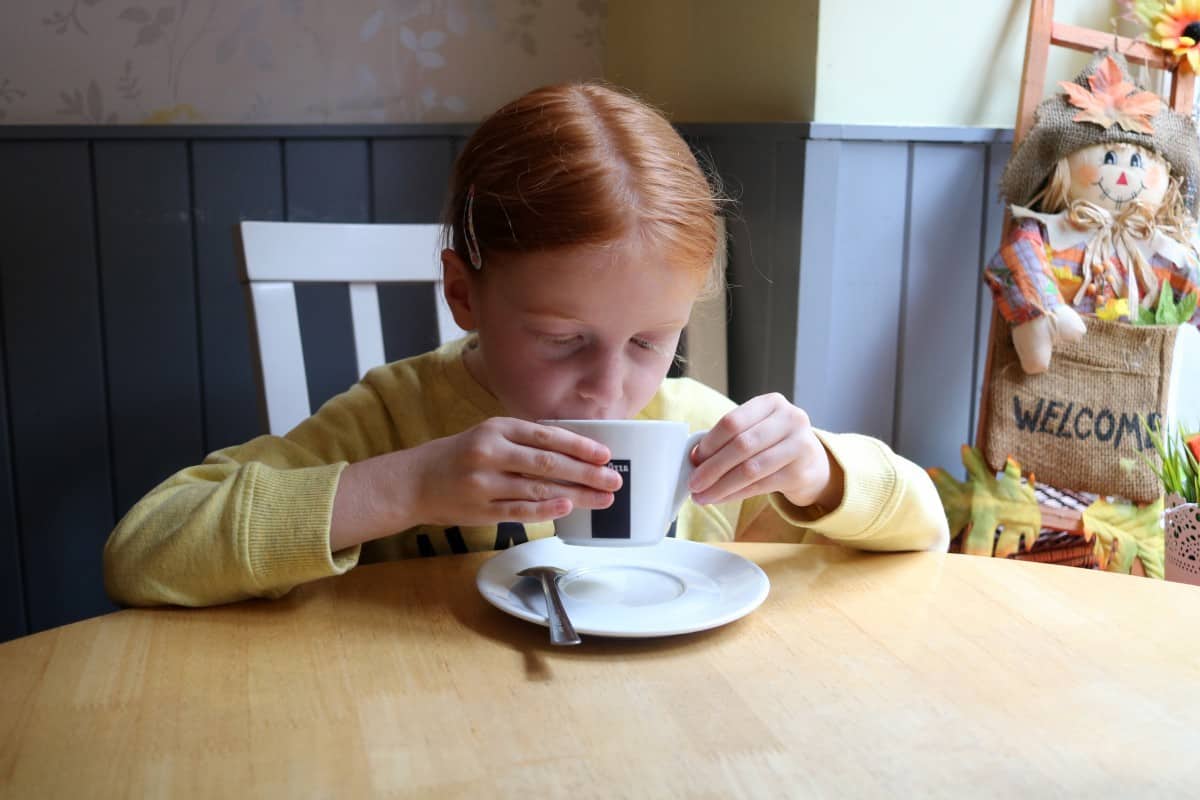 Cheddar Gorge was such a full day out for us as a family and one of the most satisfying days out we've had in a while. There was so much to do, so much to look at and so much to learn that we really came away feeling like we'd had a day well spent. If you're ever in the area definitely stop off and explore.