*This is a paid post
Pretty much everyone has now started their Christmas shopping and so many families are looking for gifts that children will love and play with long after the festive season. This year, one of our top toy recommendations would be the GoCube – a STEM toy that Little Man absolutely loves.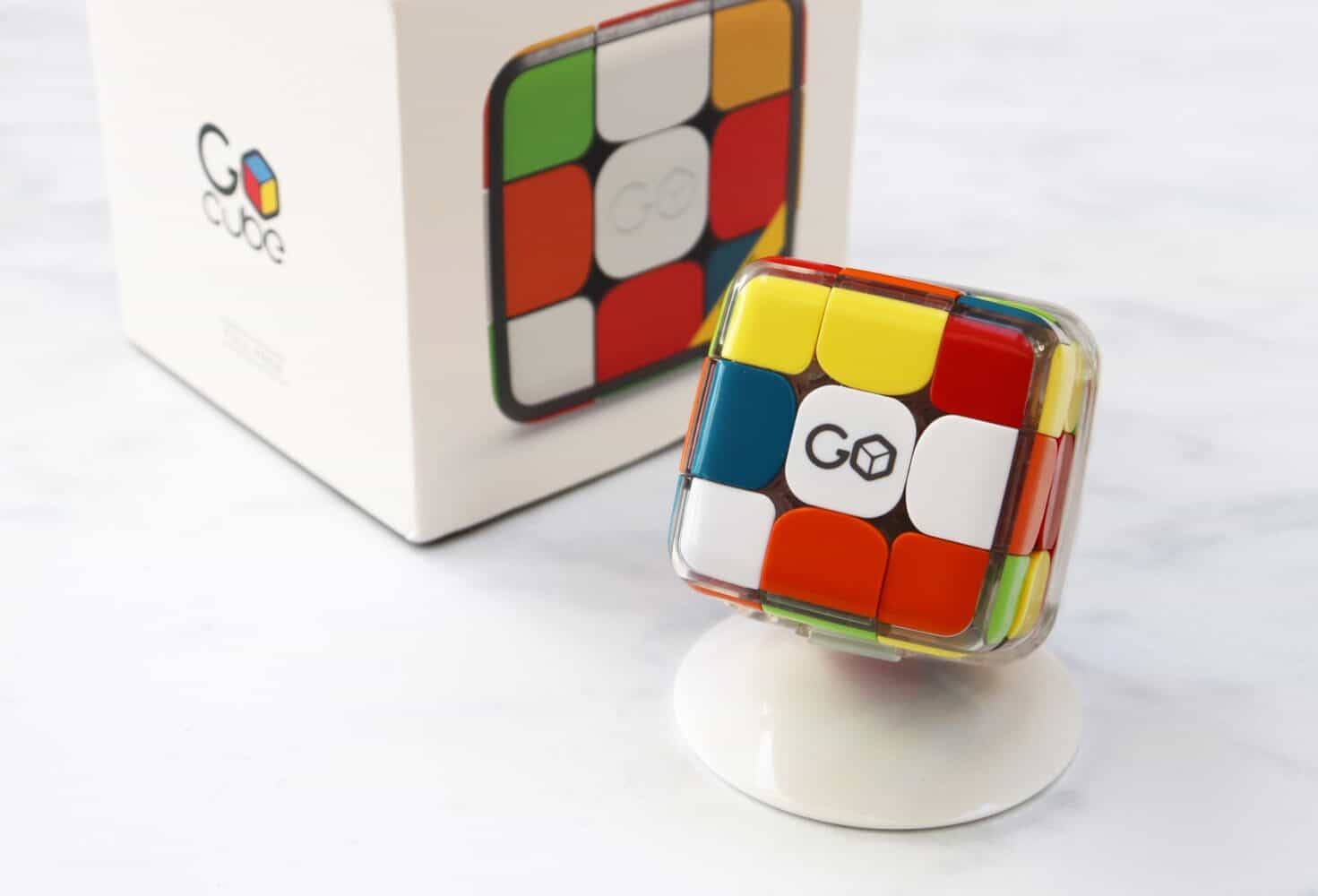 What is GoCube?
The GoCube is an award winning app enabled Rubik's Cube. It gives anyone the tools to solve the classic retro puzzle in a really fun and interactive way and with a brand new modern day format.
I wasn't sure how a Rubik's Cube would work alongside an app, bringing it up to date and really modernising it for a new generation of children. But, I've been really impressed.
What can you do with the GoCube?
GoCube lets you improve your Rubik's Cube solving skills, track your progress and compete with friends online. Once charged, the GoCube can be picked up and played with straight away. There's a simple calibration process to work through so that the GoCube app knows what your cube looks like and then off you go!
The GoCube works alongside any tablet or smartphone with both Apple and Android apps available from the App Store and Google Play. This took no time to set up and was a really smooth process.
Little Man really got the GoCube straight away. He has a really logical mind, can remember instructions really well and has no problem visualising 3D shapes. He's only 7, and the GoCube is aimed at 8+ and I think really older children would engage with the GoCube more easily that most younger ones so I think 8+ is about right depending on the child.
Working through the GoCube training allowed Little Man to really get to know the Rubik's Cube, how the different sections could be moved and the different sequences he could follow to move the colours where he wanted them to go. Within an hour of playing he was using the GoCube like he'd been playing with a Rubik's Cube for years. His movements were really naturally and he was so in the zone with it. It was amazing to watch.
Is the GoCube just a fancy Rubik's Cube?
The GoCube is so much more than just a Rubik's Cube. It has so many games built into the app that you can play by using the GoCube as the controller. From memory games like Simon to painting, 3D mazes and even being able to play songs on it. It's a pretty amazing product – and I don't say that often.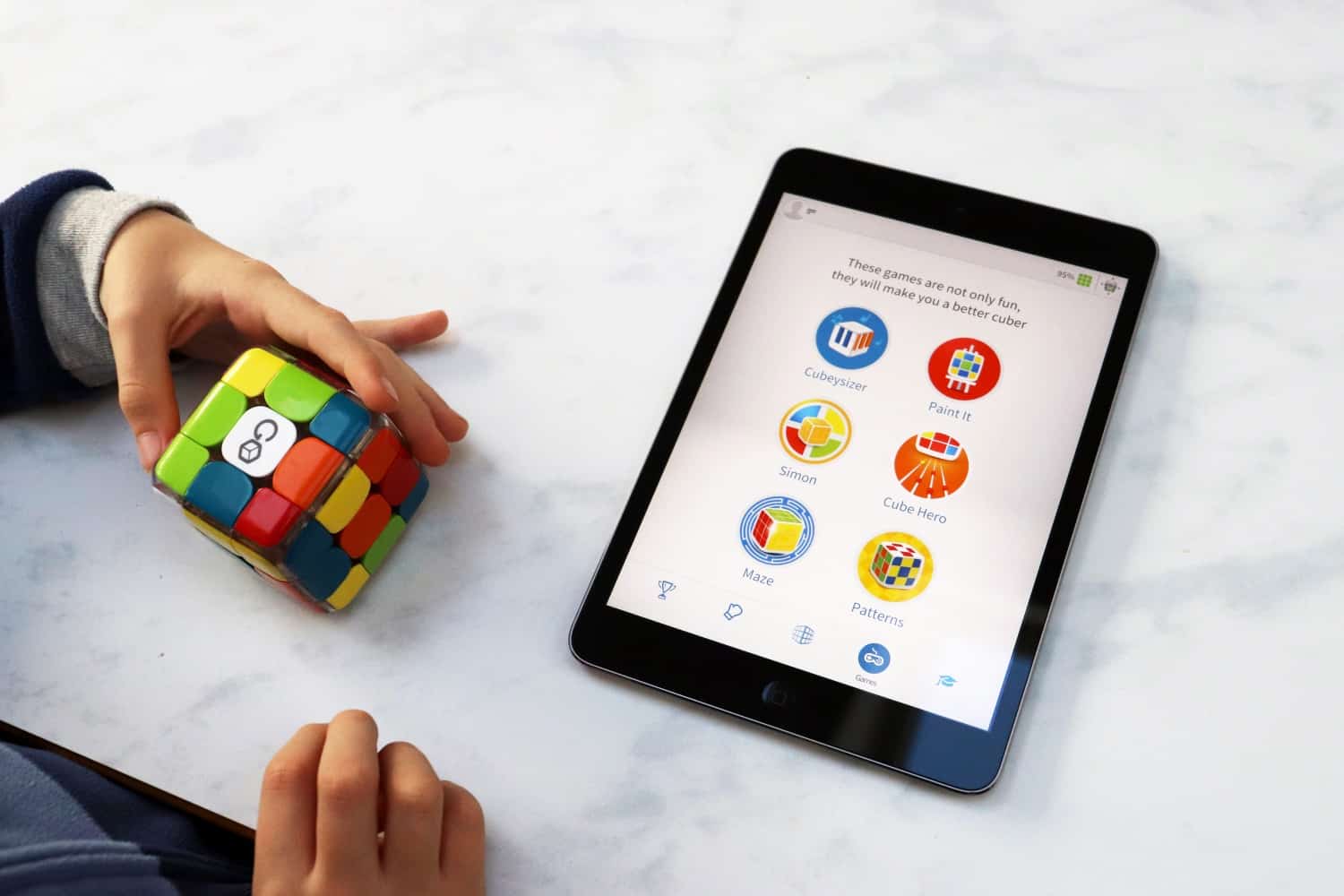 What makes the GoCube so special?
The GoCube is a really high quality speed cube that has been equipped with advanced sensors that track and measure activity. There's also an inertial measurement unit that tracks the cube's orientation. This makes it so intuitive to use,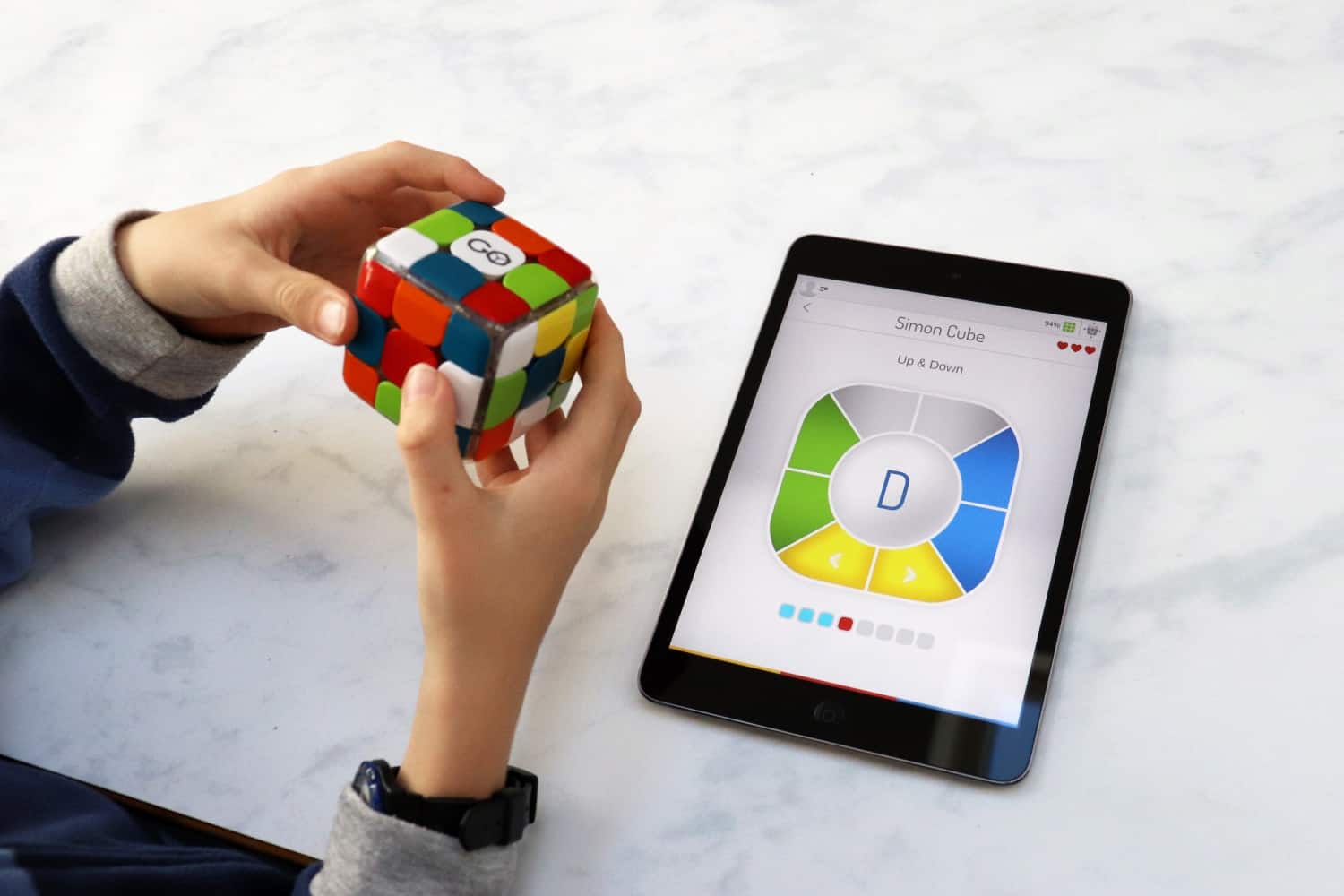 The app and the GoCube work seamlessly together. There's no time lag or synching delays – they work as one making it a really organic play experience and one that Little Man has taken to incredibly well. He now asks to play the GoCube instead of watching TV, playing a games console or using his tablet. It's turned screen-time into real quality time where he's learning something too.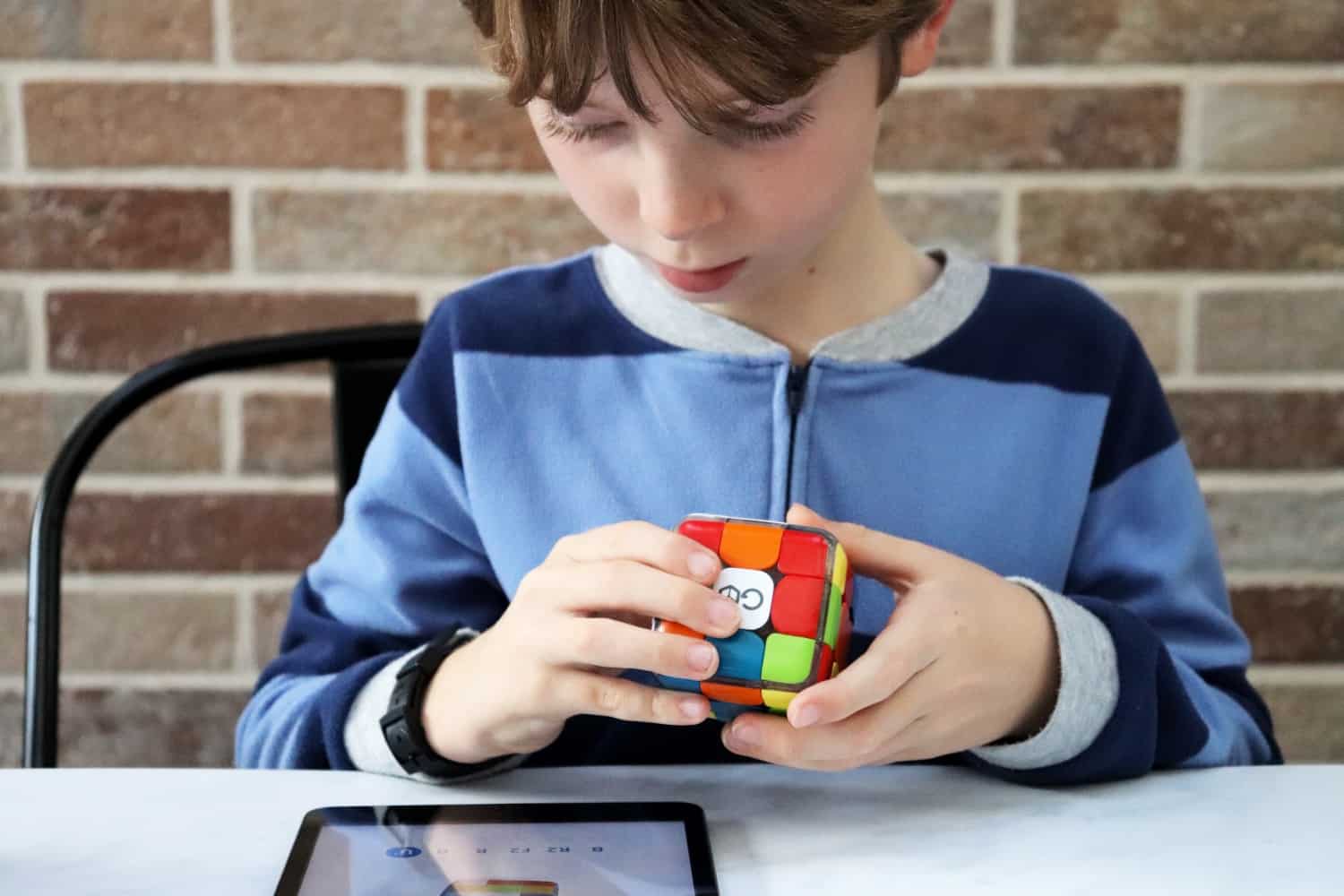 Is the GoCube educational?
The GoCube is a fantastic STEM toy. It encourages learning through play and teaches problem solving, helps improve memory skills and helps to grow self esteem and confidence. It also teaches 3D spatial awareness, developing a child's cognitive skills and improves hand eye coordination too.
Seeing Little Man remember different sequences and actions on the GoCube, and seeing him work through the movements so quickly and with such pride has been amazing. I would never have thought of a Rubik's Cube as educational but the GoCube teaches so many skills in such a fun way.
But, it's nice to have reassurance where this sort of thing is concerned – and GoCube has won so many awards. GoCube was chosen as one of the best tech gifts for 2019 by the WSJ, one of the best STEM toys for 2019 by the WIRED, won the Parent's Choice award 2020, and the Tillywig Toy Award 2020. It has so many accolades to its name and they are all really well deserved.
Are there different types of GoCube?
At the moment there are two GoCube versions – Rubik's Connected and GoCube Edge, which we've used for this review. The main differences are that the GoCube Edge has built in lights, includes 3D tracking and comes with accessories – a travel bag and charging stand, as well as having a more rounded, modern design. In comparison, the Rubik's Connected cube looks just like a traditional Rubik's Cube.
Would our children enjoy the GoCube?
Seeing Little Man's love of the GoCube makes me feel that it would be a fantastic gift for any child – and something that a whole family could really enjoy too.
Go Cube are offering $30 off for Black Friday. You can find out more and buy over on their website.