This post contains affiliate links and I may receive commission if you visit a link and buy something. Purchasing via an affiliate link doesn't cost you any extra, and I only recommend products and services I trust.
It's that time of the year where I share all the books I've read over the course of the year. I always try and read more than I read the year before but, to be honest, my main focus is enjoying reading – and I've definitely succeeded at that this year!
So here are all the books I've read in 2022:
1 – Freckles – Cecelia Ahern
I love Cecelia Ahern books and have read pretty much all of them since PS I Love You many years ago. They always make me emotional, always make me feel for the characters and always make me think too. But, Freckles was different. It was written in a different way – without any speech marks – and I found it much harder to read.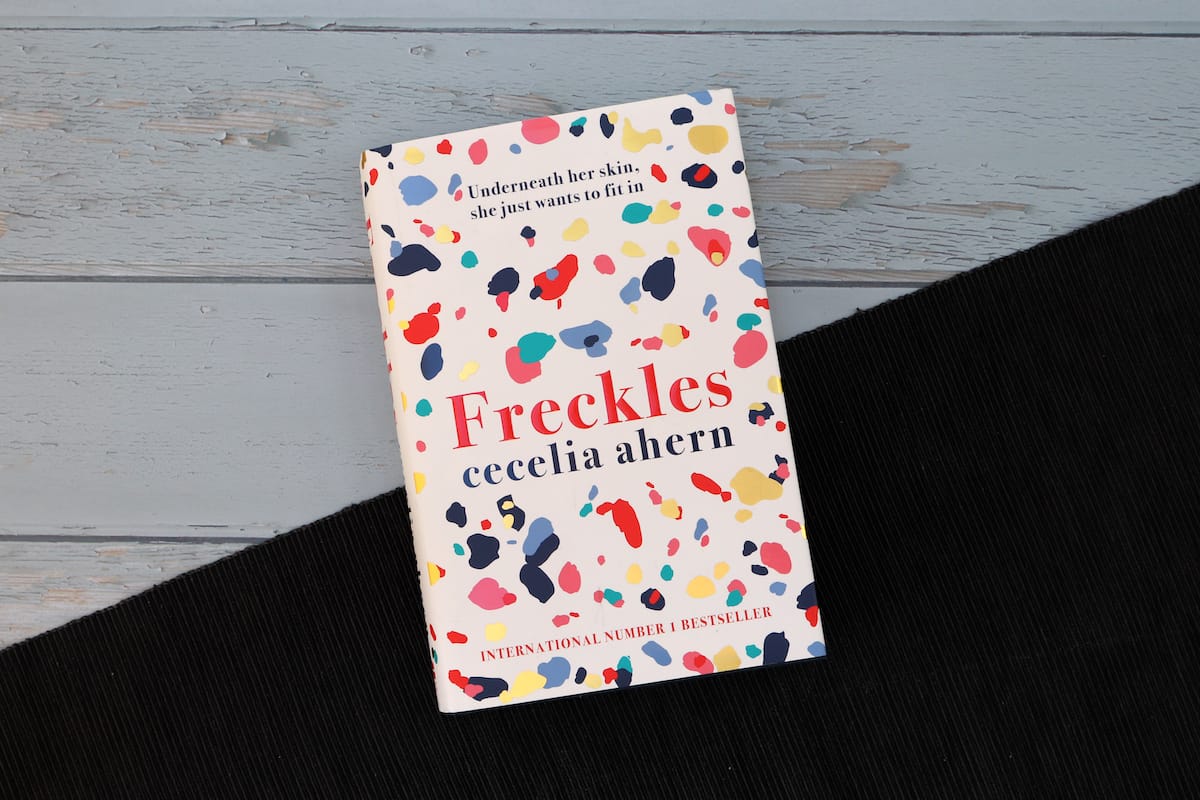 I'm glad I persevered though as the lack of punctuation helped to mould the main character and her personality, her slightly odd ways and her very blunt, black and white way of thinking. I ended up really warming to her and the ending of the book wasn't one I expected but one I loved all the same. Plus, the book really made me think. If the five people you spend most time with help to shape you as a person, who are my five?
2 – The Other Side of the Coin – Angela Kelly
Written by one of the closest people to the Queen, this book gives a real insight into the monarchy, the Queen and life inside the royal palaces. I loved this book and it made me love the Queen a little bit more too. If you love the Queen then this is a must read.
3 – The Therapist – B A Paris
I love B A Paris books and this one kept me guessing until the end. A real murder mystery with a web of people and stories that just kept giving. I was gripped throughout and ended up reading this book in just over a day – it's fantastic.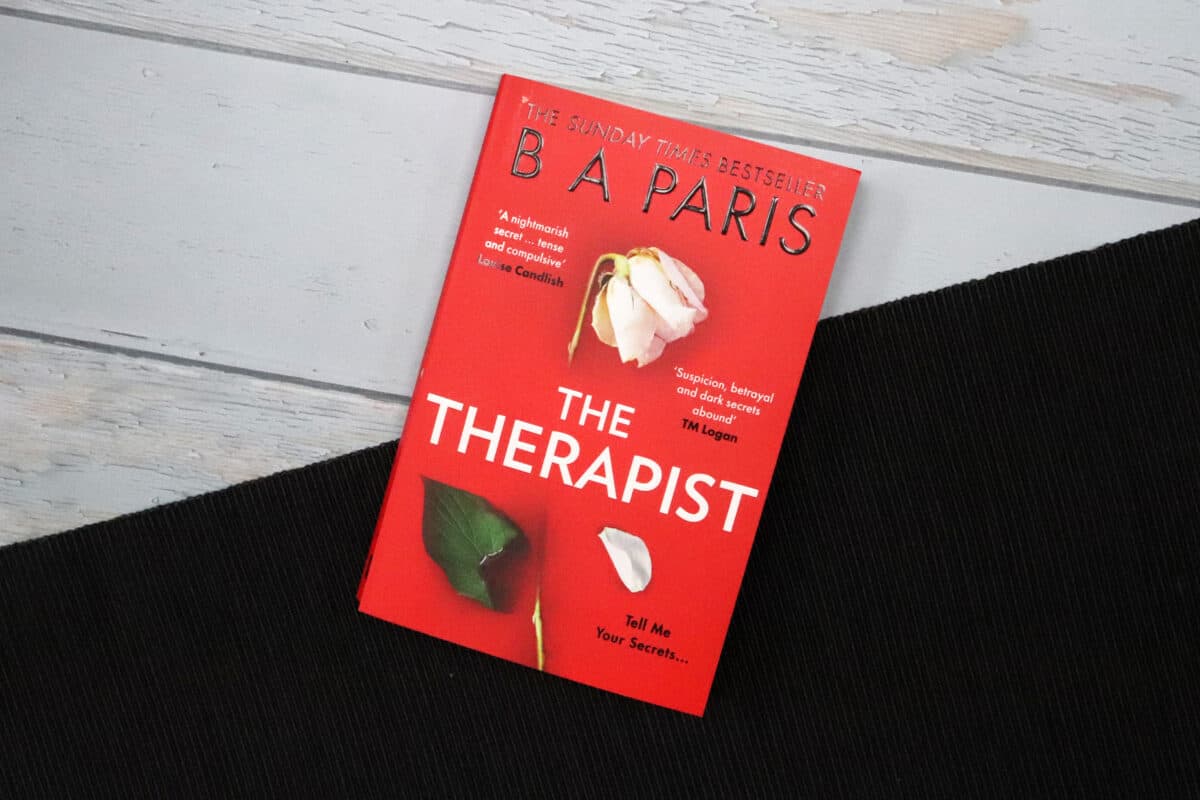 4 – Becoming – Michelle Obama
I loved this book so much. It was such a long book, with really small text, but it was so worth reading. I'm so pleased I started it. I found it so inspiring and feel like it taught me so much about history, race, life in America, politics… Michelle Obama is just such a good person and her aims in life are so fundamentally right – wanting young people to reach as high as they can, to inspire young people and cheerlead for them, to help people of colour get seen and to them and women treated fairly, equally. I was nodding along throughout and really loved this book. It was truly inspiring.
5 – Everything and the Moon – Julia Quinn
Last year I read all the Bridgerton books and loved them. This year I'm cracking on with more of Julia Quinn's books, each based on other members of the society we were introduced to in the Bridgerton books. Everything and the Moon is about Victoria Lyndon and the Earl of Macclesfield who love each other but end up not being together because of their fathers' meddling. Like the other Julia Quinn books, it's easy to read, romantic and fluffy. I love how her books can transport you to a rose tinted Victorian world full of hearts and flowers. It's the perfect escapism.
6 – Brighter than the Sun – Julia Quinn
This book followed on from Everything and the Moon perfectly. The story, based around a marriage of convenience, was gripping and I loved the twists it offered. It felt much more adventure based than the other Julia Quinn books and had a real whodunnit element to it that I really enjoyed.
7 – The Lies You Told – Harriet Tryce
I was a bit apprehensive about reading this book as I really didn't like Harriet Tyce's previous book, Blood Orange. But, I started reading The Lies You Told with an open mind and was soon gripped. It's a story about both kids and adults, with various issues and difficult relationships. It's a story of twists that kept me hooked until the end. I really enjoyed it.
8 – The Flat Share – Beth O'Leary
I loved this book. I mainly read it as I heard it's being made into a movie and always like to read the book version first. It does have a heavy toxic relationship and gaslighting theme but underneath there's a really lovely story of friendship and new beginnings. It was a great read and different to anything else I have read before.
9 – The Phone Box at the Edge of the World – Laura Imai Messina
This book was so different to the ones I usually read. Based around a natural disaster in Japan, it's emotive and heart wrenching. It wasn't originally written in English so I found it didn't flow as books usually do for me so it was a slower read but one I really enjoyed. It was about love, life and living after loss. A really lovely book.
10 – The Switch – Beth O'Leary
This book was so different to anything I have read before. About two completely different people, with completely different lives, it has so many great characters with so many layers to their personalities and lots of little side stories going on around the main one. I was absorbed from the start and absolutely loved it.
11 – One Hundred Names – Cecelia Ahern
This book was lovely and felt like such a classic Cecelia Ahern book. So many great characters, stories that were completely unrelated but connected beautifully by the end of the book and so many themes covered. It was longer than other novels I've been reading but well worth the read.
12 – The Road Trip – Beth O'Leary
Beth O'Leary is swiftly becoming my favourite author. Her books are so easy to read, are just the right amount of predictable and have characters that are intriguing but relatable. The Road Trip was a great, easy read although it did have quite a few sensitive topics in it – attempted rape, alcoholism, estrangement etc. All the topics were dealt with well and the main characters were a really lovely bunch. I really enjoyed it.
13 – The Vanishing of Audrey Wilde – Eve Chase
This book had my gripped from the start. With so many deep characters and writing that takes you from the past to the present and back again, it's a really lovely story although also incredibly sad in places. It's a real whodunnit and one that I loved watching unfold as I read it.
14-24 – 11 x Virgin River Books – Robyn Carr
Virgin River – Shelter Mountain – Whispering Rock – A Virgin River Christmas – Second Chance Pass – Temptation Ridge – Paradise Valley – Forbidden Falls – Angel's Peak – Moonlight Road – 'Tis The Season
I love the Virgin River TV show and when I realised there were books too I just had to read them. I read the first 11 books and the ones that the show is based on have quite a few big differences to the show. I think I prefer the books – they have great characters, so many backstories and mostly happy endings. They're great books to really get pulled into.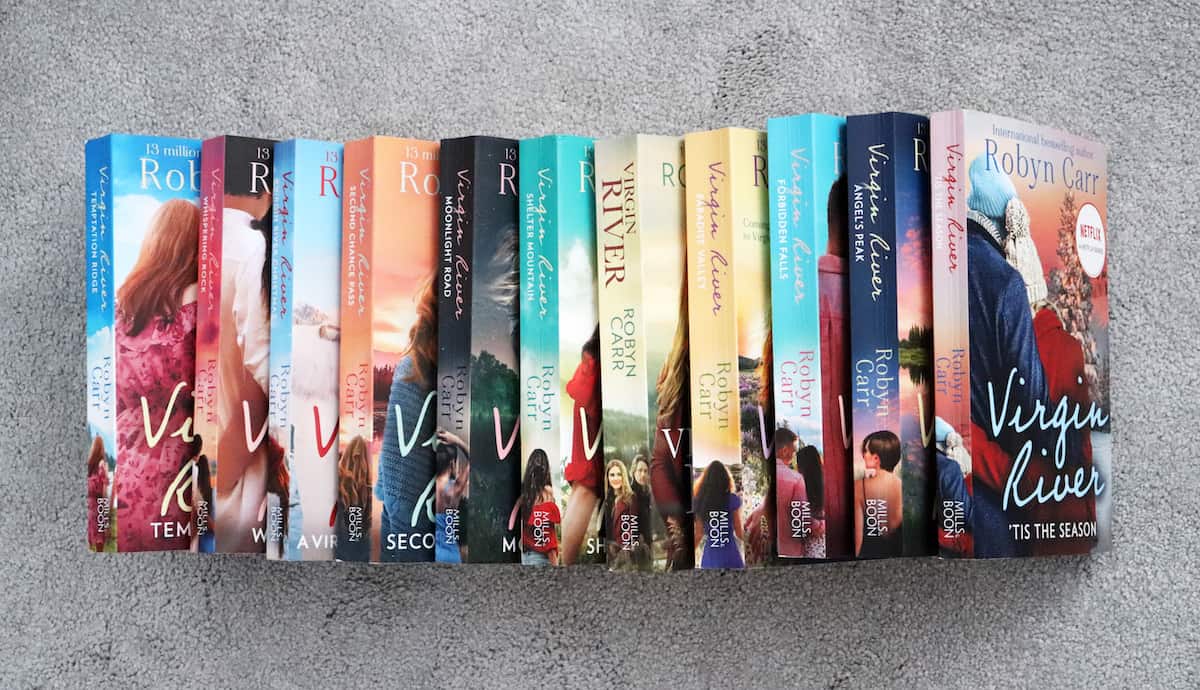 25 – The Dilemma – BA Paris
I wish I hadn't bothered reading this book. It was really sad and the ending was really obvious from quite near the start. It was really a very short story that had been padded out into a whole book. Although billed as a psychological thriller, there wasn't much of that in it at all. It was really just family drama and a story about the importance of good communication. One to skip.
26 – Night Road – Kristin Hannah
This book was so emotive, I was crying throughout. It has great characters, a lot of tragedy and a story that had me gripped all the way through. It follows children from their teenage years through so many turbulent times. It's a great story of friendship, family, love and loss. It was such a good book.
27 – True Colours – Kristin Hannah
This book was a real slow burner at first. It took me a long time to get into it but by halfway through I was hooked. Set on a ranch in America, it had so many great characters and a story that spanned decades. It had themes of racism, loss, friendship, love and even politics and I really enjoyed it – and loved how everything turned out in the end.
28-35 – 8 x Virgin River Books – Robyn Carr
Promise Canyon – Wild Man Creek – Harvest Moon – Bring Me Home For Christmas – Hidden Summit – Redwood Bend – Sunrise Point – My Kind Of Christmas
I ploughed through the next 8 Virgin River books and am sad that I've read them all – I just have one left to read. I feel like I've got to know a whole town and it's been such a lovely adventure. Each book focusing on one or two main characters and adding to everyone else's story with each book too. They've all been such great reads.
36 – Mrs England – Stacey Halls
I love Stacey Halls books. They are like stepping back in time and she does historical fiction so well. This book is about a Norland Nurse in the Victorian era. It taught me so much about the lives of children's nurses and introduced me to the Norland Institute – something I'd never heard of before. With a fictional story that was based on real people from the time and with mentions of local places – Broadmoor Hospital mainly – it felt so familiar and I got to really know and love the characters. A really great read.
37 – Silver Bay – Jojo Moyes
This book took me a while to get into as it wasn't the sort of book I would typically read. Split between England and Australia, it was about marine conservation, mainly whales and dolphins, and life on the coast, taking tourists on boat tours. Although it took me a while to get into, I found it so emotive, I cried a few times during it as it was just so sad in places but it ended up being a really lovely story about love, trust, loss and friendship.
38 – Virgin River – Return to Virgin River
The last Virgin River book revisits the town 10 years after the previous books and brings you up to date on the residents of the town we have all come to know and love. Based around two new characters, the book is a typical Virgin River love story but with so many other familiar faces woven into the story. It's a great finale for the series.
39 – The Book of Lost and Found – Lucy Foley
With a story that spans generations, The Book of Lost and Found isn't a classic love story, more a story of self discovery and finding out where you came from. It has really deep characters that I felt I got to know really well. Plus, the story took me from the UK on a journey across Europe and even to America. It took me a while to get into but once there I really enjoyed it.
40 – The Secretary – Renee Knight
This book really put you in a false sense of security. With the secretary telling the story, and flipping back and forth between the past and present, you feel like you really know where the story is going. Then BAM, the ending is a massive curveball that I really wasn't expecting. It wasn't bad and it made sense with the story but it was so shocking. Because of this, it's such a good book and I really was engrossed in it. usually I guess the endings of books quite early on but not this time.
41 – The Librarian of Auschwitz – Antonia Iturbe
I love to read books about the war every so often although I always find them incredibly hard to read, I feel like it gives me a deeper understanding of what went on at that time. This book was another account that I truly believe but that I also find incomprehensible. I will never understand how so much horror was allowed to happen.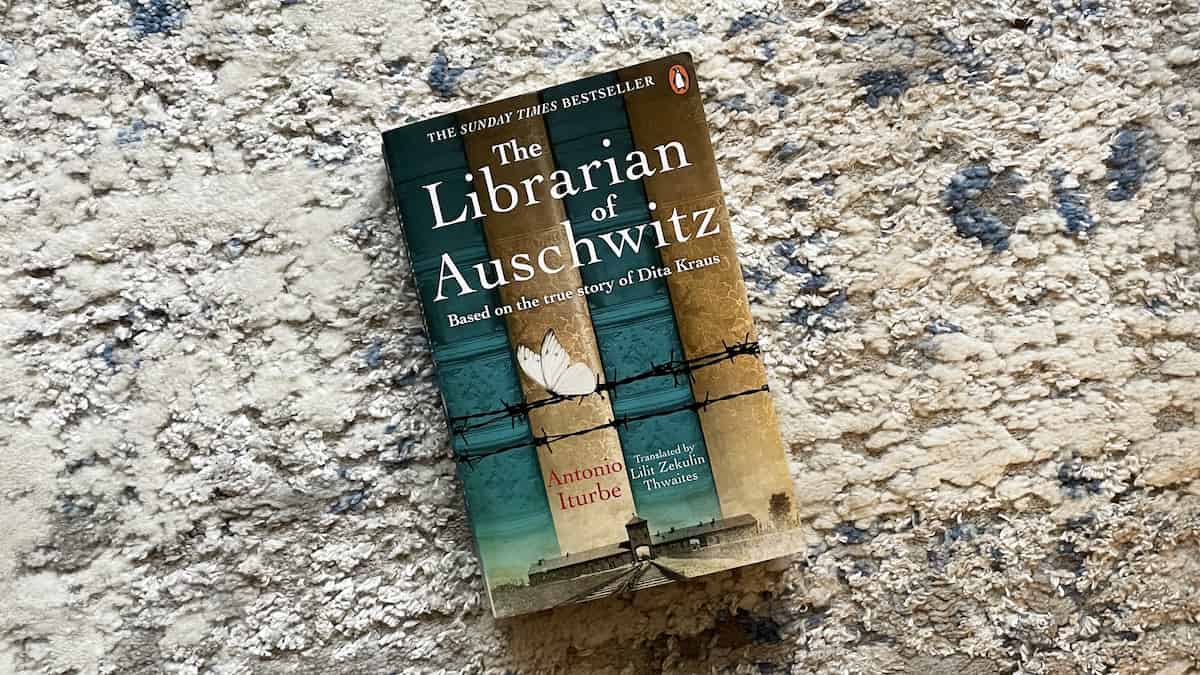 If, like me, you read The Children's Block, then this book will be familiar to you in places. Dita Kraus worked at Auschwitz with the person who wrote The Children's Block and so their stories overlap at times but both, amazingly, survived. This story has so much strength in it and it tells how even the most random books can add a little humanity to an otherwise horrendous existence. It's well worth reading but is obviously pretty upsetting and shocking in places.
42 – The Summer I Saved the World in 65 Days – Michele Weber Hurwitz
This was a really lovely young adult fiction book that I ended up giving to LP to read afterwards. It's really a story of kindness – how kindness always wins. The book features so many different characters who all live in the same road and you get to know each of them and how they interact with each other as neighbours. It was such an easy book to read and one I couldn't put down once I started reading it.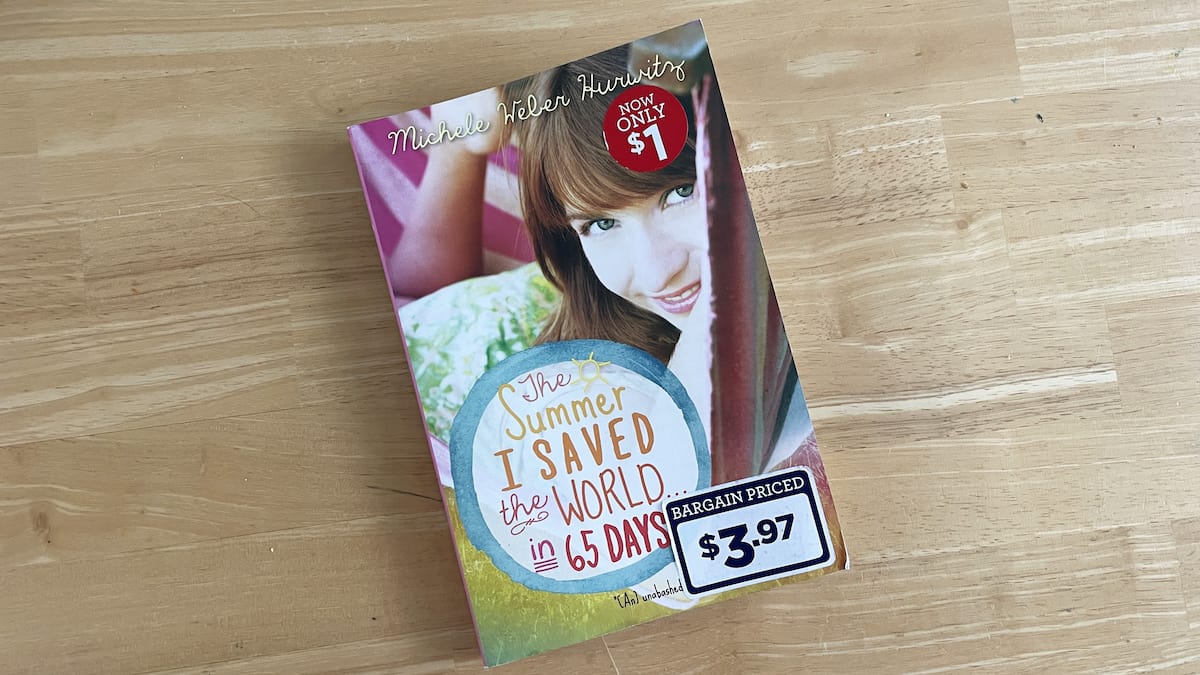 43 – All The Bright Places – Jennifer Niven
This book is beautifully written and shows how many people battle mental health issues, with every one of them experiencing things in different ways and dealing with them differently too. It's a beautiful but sombre story and one that left me feeling so incredibly sad. It's a hard hitting book that is so well written and although sad I'm so glad I read it. I feel like it gave me a much greater understanding of mental health.
44 – The Last Letter From Your Lover – Jojo Moyes
This is one of the best books I've read in ages. I do say that a few times a year and when I do you know it's a great book. Written across two different time periods, in the 1960s and then in the more present day, it's a story of love and life. I loved seeing how life and relationships in the 60s compared to life today, how attitude have changed and how the media has changed too. It was a really deep book with great characters that you really got to know – especially as some of them you got to know in their 20s/30s through to their 60s/70s. It was a really great read – and the movie was pretty good too.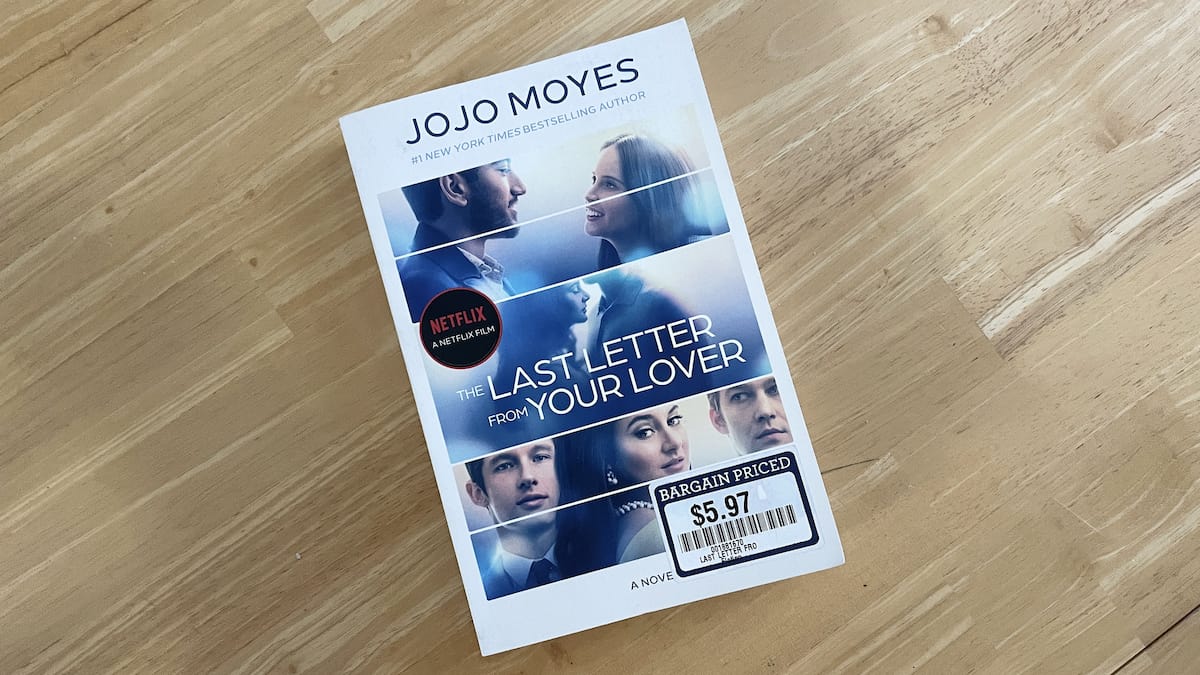 45 – The Keeper of Stories – Sally Page
This was a really lovely book, different to anything I have read before. Through the book you get to know so many people's stories, as well as the keeper of those stories, and how, through knowing the stories of others, the keeper, Janice, learns more about herself and makes choices to help herself move forward in life. It's a really deep, thought provoking book that I really enjoyed.
46 – Songbirds – Christy Lefteri
This book taught me a lot about life in Cyprus and the illegal poaching of songbirds there. It also gave an insight into the lives of immigrant nannies in Cyprus and it was beautifully written. But, it was incredibly sad with very little light in it. I appreciate it had to be sad to be as hard hitting as it needed to be and to raise awareness of the lives lost that inspired the story. But, it left me feeling quite empty inside.
47 – Trinkets – Kirsten Smith
I really enjoyed this book. It was easy to read and was pretty educational too – learning some of the many reasons that people steal. It's also a story of friendship and love, a pretty typical young adult book that was written from three different perspectives, giving an insight into three different personalities. I really enjoyed it.
48 – So B. It – Sarah Weeks
When I first started reading this book I had to check it wasn't a true story – as it would have been even more disturbing if it had been. But, it was a really insightful read about a mentally disabled woman and her daughter looked after by a neighbour. I grew to love the main characters and felt like I knew them so well by the end of the book. The movie was a great representation of the book too.
49 – Coming Up For Air – Miranda Kenneally
This was the last book I read on holiday and it was a great, trashy holiday read. Super easy to read, characters who were easy to get to know and the typical American teen drama I love on the TV but a book version. I enjoyed it – not deep and just a load of fluff, but great for holidays.
50 – The Book Club – C J Cooper
I had a few weeks away from reading after our holiday whilst I got back into the swing of life. But, I ended my hiatus with The Book Club which was a fantastic read. Great characters that we got to know through the book, clear mental health issues with one of the main characters and seeing how her mind brought her to see things in a certain way and, ultimately, seek revenge. It was gripping!
51 – Nothing More To Tell – Karen McManus
Karen McManus has definitely cemented herself in the position of one of my favourite authors. I cannot wait to read her books when they're released and they can't come quick enough. This was another great read that kept me gripped until the end.
I thought I'd guessed the plot halfway through but it kept twisting all the way through. It was also rounded off really nicely at the end, not needing a sequel to answer any leftover questions. I really enjoyed it.
52 – Wild Bird – Wendelin Van Draanen
This was a random book I picked up in a bargain bin in America – and I could not have loved it more. Hard to read in places, Wild Bird is about a teenager who has reached rock bottom because of things that may seem really insignificant but, too a fragile teenager they all add up and things end up spiralling out of control.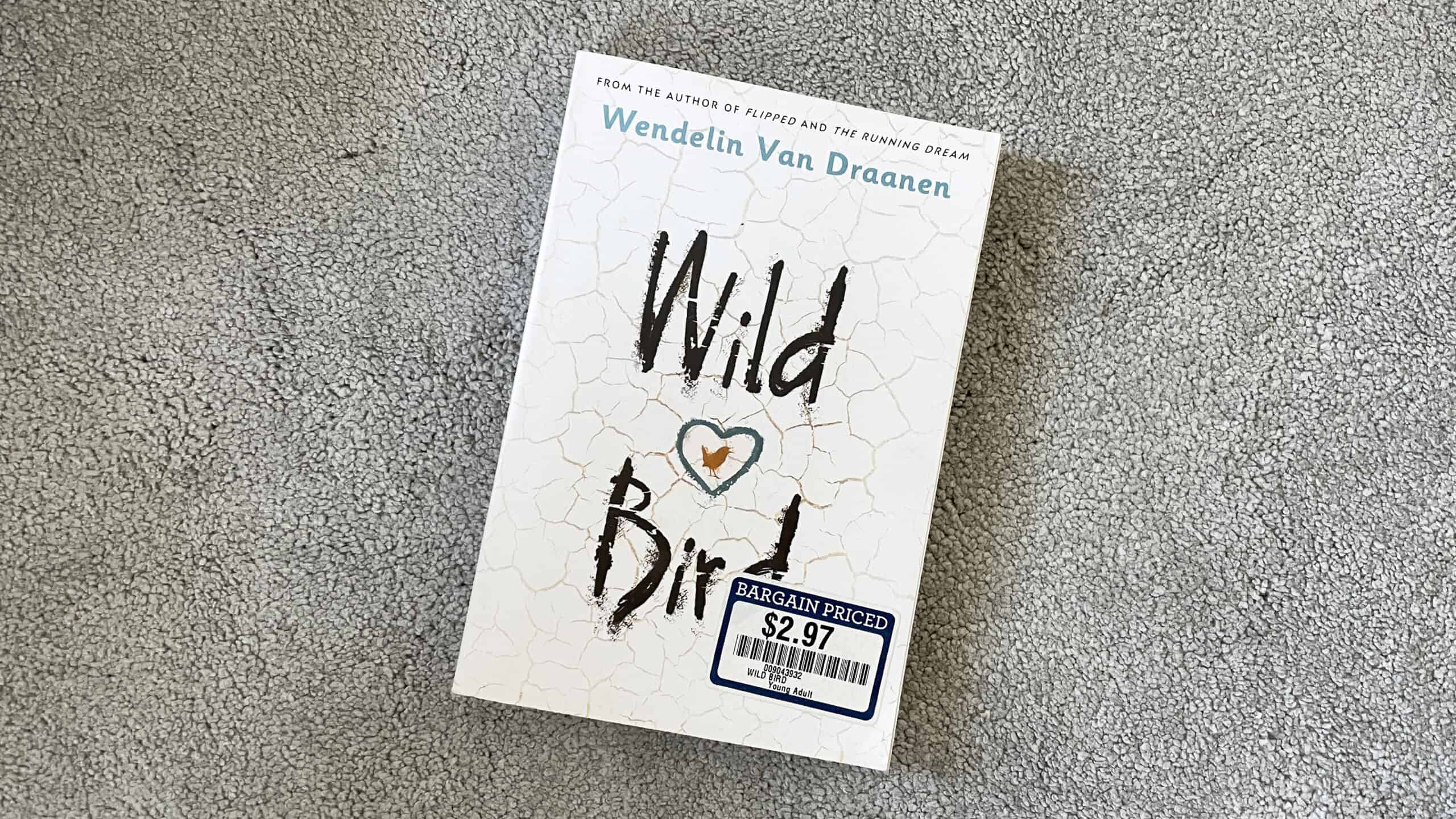 Watching Wren go from troubled teen to a functional person, seeing her find herself and understand herself, was amazing. I loved following her journey of self discovery, seeing her strength and knowing, from my own experiences, that there are times in life where you have to be completely broken to be able to put yourself together again. It was such a fantastic read.
53 – 56 The Bridgerton Prequel Books – Julia Quinn – Because of Miss Bridgerton, The Girl with the Make-Believe Husband, The Other Miss Bridgerton & First Comes Scandal
Set a generation before the original Bridgerton books, these are a fantastic, easy read. It's interesting to see how society differs so many years before as well as learning more about history at the time. But, the love stories are great, heartwarming and just lovely to read. Plus, the characters are wonderful – as I've come to expect with Bridgerton books. I cannot get enough.
57 – Girl A – Abigail Dean
I had no idea what this book was about before I started reading it and it's definitely one to steer clear of if you're triggered by stories of child abuse. It was really hard hitting but so well written and I enjoyed it despite how harrowing it was in places.
58 – Fifty Fifty – Steve Cavanagh
This is the first Steve Cavanagh book I read and I really enjoyed it. It took me back to reading John Grisham novels – I loved the courtroom drama and the suspense. It kept me guessing throughout – I thought i'd worked it all out, and I really hadn't.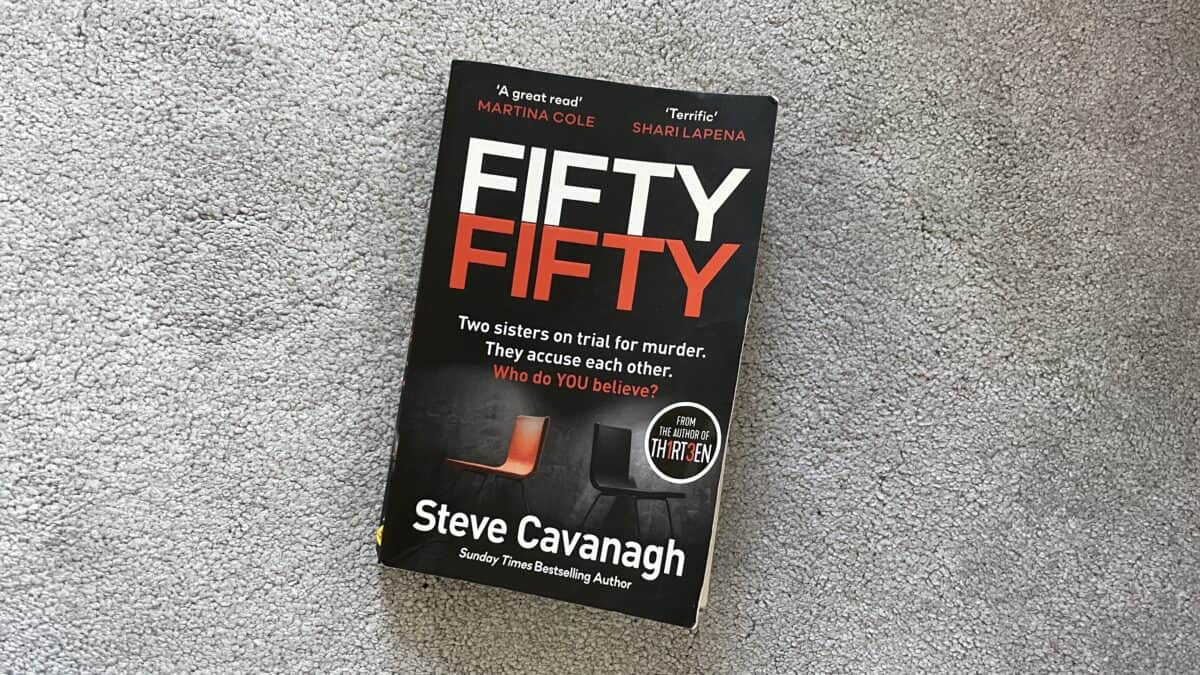 59, 60, 61 – Truckers, Diggers and Wings – Terry Pratchett
I read this set of three books because I loved them as a child and wanted to get that feeling back and see if I still loved them as much. I was hoping to introduce them to the children. But, having read them again, I think I mainly loved the nostalgia they brought with them. As an adult I found them really slow going and hard to read in places but persevered. I won't be reading them again.
62 – This Lie Will Kill You – Chelsea Pitcher
I bought this book mainly because it said it would be great for fans of the One Of Us Is Lying books. I'd never heard of it before – but I'm so glad I read it! A really twisty book, with points of real sadness but a story that comes together really well at the end. There's no happy ending but there is a sense of finality and redemption.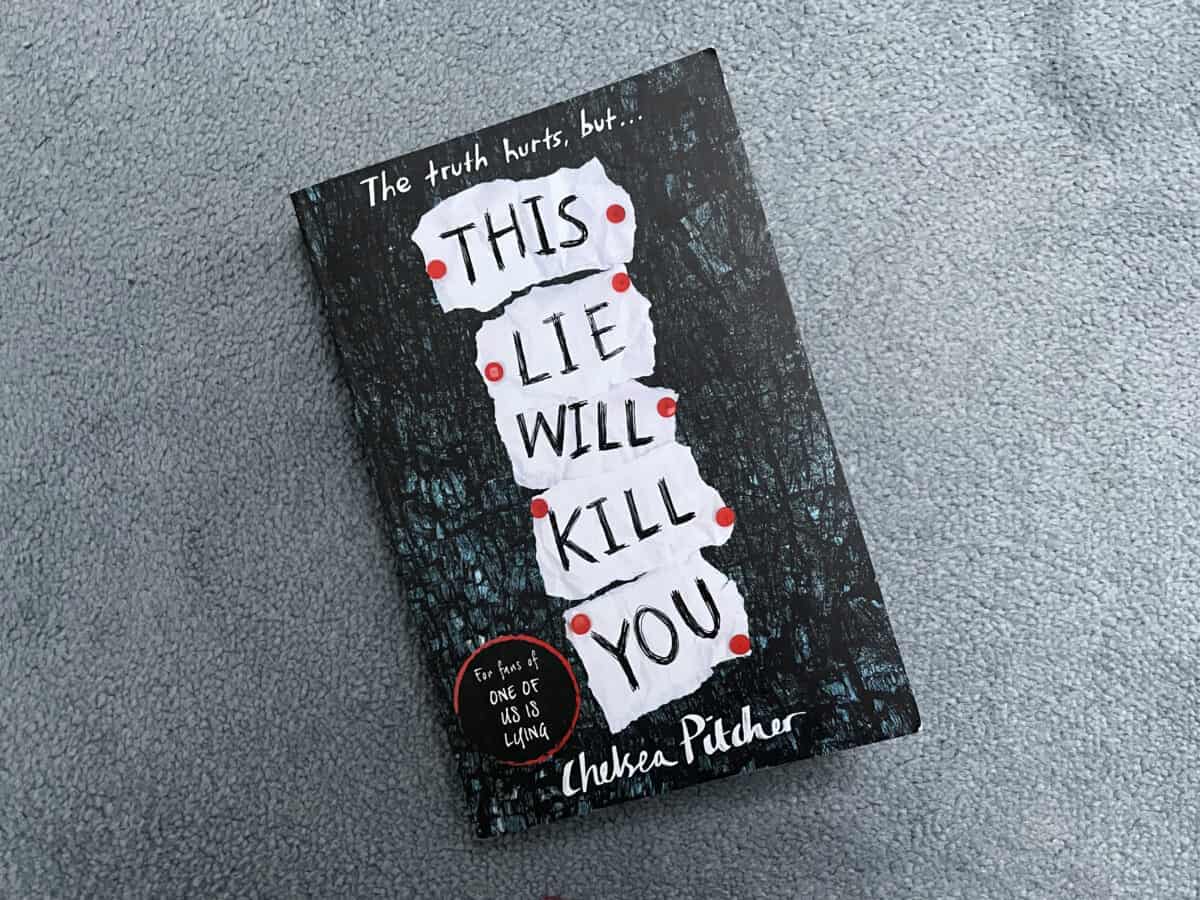 63 – Lyrebird – Cecelia Ahern
This was a fantastic book to finish the year on. Different to anything I have ever read, it's a love story so different to any other. With themes of family, love and loss, it's a really lovely story and one that I'm so glad I read.
So there are all the books I read this year. There were far more than I expected as I had some weeks where I just couldn't put a book down and got through a couple in barely more than a day! I'm already looking forward to seeing what I read next year!
If you're looking for more reading inspiration, here's what I've read previously: